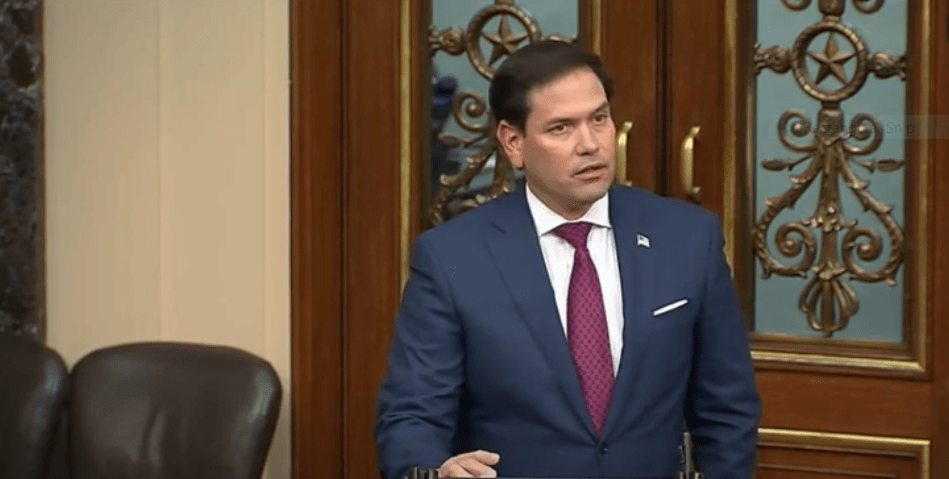 Senator has legislation that could help.
The pandemic election of 2020 may well be an uncertain affair with chaos likely, asserts Sen. Marco Rubio.
The second-term Republican outlined his thoughts in a Medium post Friday, in which he suggested that factors ranging from a lengthy vote count to potential election interference could wreak havoc.
"Imagine election night results showing one candidate on top in a critical swing state, but the lead is fewer than 100,000 votes, and the state has one million mail-in ballots yet to be counted. Now imagine that potentially occurring across the country. After all, in 15 states, officials cannot even begin counting mail-in ballots until Election Day, a process that could take days or weeks. States may also be dealing with an influx of provisional ballots, which are frequently flash points in tightly contested elections," Rubio asserted.
"Americans would be on edge even under the best of circumstances, but these are not the best of circumstances," he added.
Questions about the tally, Rubio predicted, would be asserted by bad actors on the global stage, those with obvious interest in destabilizing the American election process by casting "widespread doubts on election legitimacy."
"Beijing and other hostile foreign actors would throw their full weight behind a misinformation campaign, complete with falsified evidence, asserting that the results are rife with fraud and the election is in the process of being 'stolen'," Rubio predicted.
Domestic malingerers would also try to exploit the vacuum, the Senator warned.
"The chaos of a contested election creates cover for everyone from radical anarchists like Antifa to white ethno-nationalists seeking to foment a second civil war. We must give them no quarter, as they look to undermine our country — albeit for different reasons — just like regimes based in Moscow, Beijing, and Tehran."
Rubio suggests a couple of potential cures, propositions he had advanced previously.
His Defending Elections from Threats by Establishing Redlines (DETER) Act remains stalled in Congress. That bill would take measures against foreign election interference.
As well, due to the elongated vote count period, the Senator suggests pushing back the federal safe harbor deadline to Jan. 1. That would allot states "more time to collect, verify, and count votes without fear of having the results challenged in Congress."