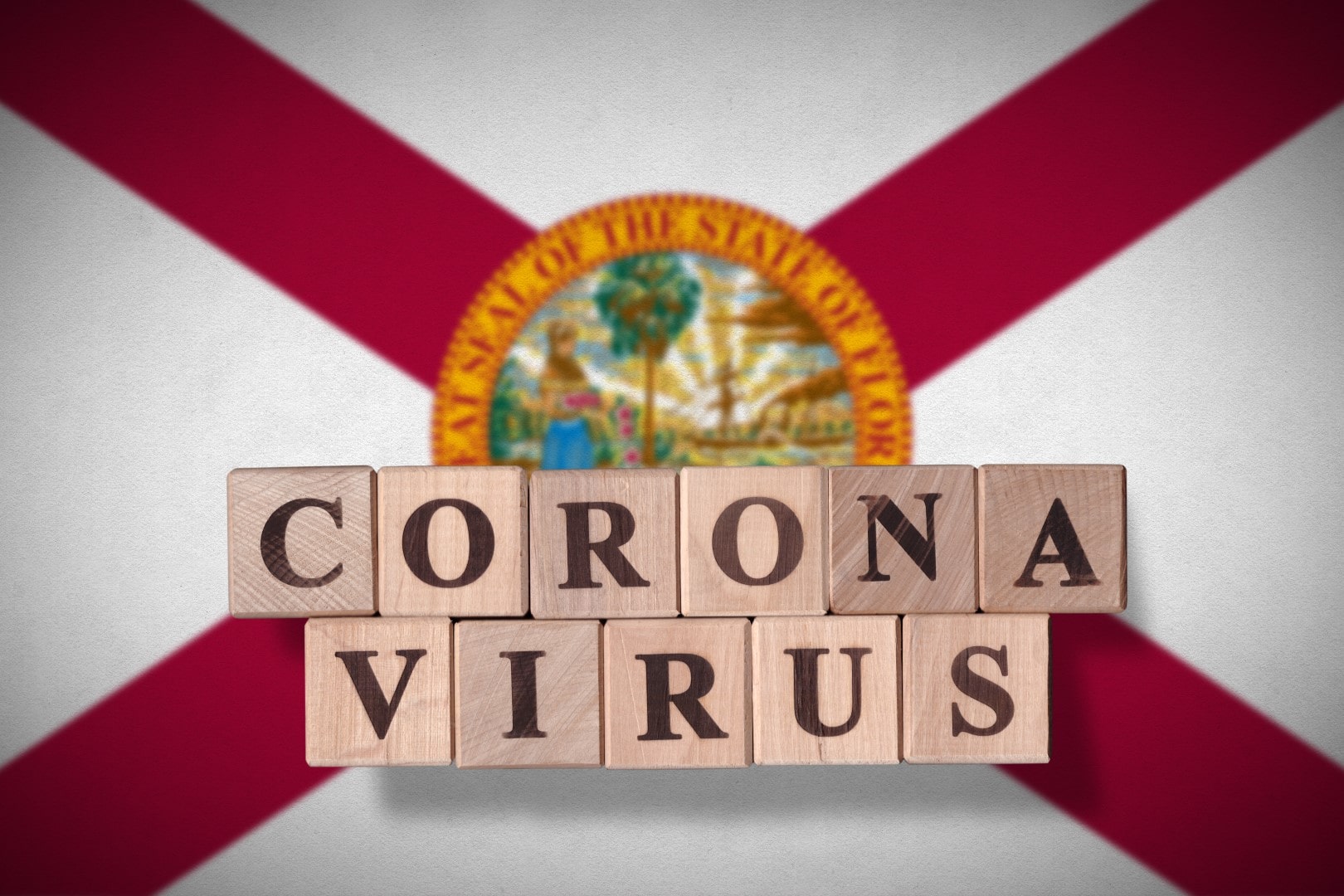 A data dump revealed Wednesday "skewed" some of Tuesday's data.
Following data dump from one South Florida testing lab, state health officials have added an asterisk to Thursday's COVID-19 report for Tuesday's data.
The percent positivity rate was less than 10% Wednesday, and cases released since Wednesday's report also returned to the recent normal. The day's death toll was also down, according to Thursday's report.
The Department of Health (DOH) confirmed 6,236 positive results among residents and non-residents between Wednesday morning and Thursday morning. Among residents on Wednesday, officials confirmed 6,331 cases with a median age of 43.
Another 149 people died, including one non-Floridian, raising the state's death toll to 8,913 among residents plus 134 non-residents. Overall, 557,137 people, including 5,905 non-residents, have tested positive in the state.
But according to Gov. Ron DeSantis, the spike in confirmed cases Wednesday came from a data dump covering Miami Dade, Broward and Palm Beach counties. One lab released 46 days worth of results, his spokesman said said, bringing more than 3,000 positive cases.
"This one in Miami is kind of a new one. They have their own tests, and they're kind of getting in the game, trying to go into businesses, test employees, all this other stuff," DeSantis said. "It's their responsibility when those results are received to place it into the state's system."
The Governor said he asked DOH to make consequences for labs that end up skewing data.
"I think skewing data by letting it accumulate and dumping it leaves a bad impression," he said.
According to the department, the backlog encompassed a seven week period that began just ahead of peak of outbreaks in Florida. On July 12, state health officials reported a record 15,300 new COVID-19 cases.
In Thursday's report, but not in Wednesday's, resident positives and the positivity rate from Tuesday were marked with an asterisk noting a "one-time historical data submission." Tuesday's positivity rate should have been 9.4% instead of 11.9%, it added.
DeSantis on both Wednesday and Thursday said he asked DOH to find ways to give real-time data because of the policy implications backlogs can have. He also continued highlighting emergency department visits has a leading indicator and preferred metric for tracking the virus' spread. Those trends have suggested the pandemic has been declining since early July.
"If you're making decisions at a local level about some of this stuff, just be careful," DeSantis said. "You've got to remain a little bit flexible. To tie it to some of the data and have, say, kids' future about whether a parent can send a child to school be tied to some private lab that dumps tests seven weeks late, that may not be the best way forward."
Wednesday also brought 78,247 total results, below the recent average. More than 4.1 million people have been tested for COVID-19 in Florida.
While another 590 Floridians were confirmed in hospitals with COVID-19, the Agency for Health Care Administration shows people leaving hospitals faster than they are entering. According to AHCA, 6,325 people were hospitalized with a primary diagnosis of COVID-19 Tuesday, down 223 from 24 hours earlier.
Floridians are also now watching cases among children as schools districts statewide prepare to reopen this month — some students to brick and mortar schools and others opting to continue e-learning. With some of the first districts open this week, DeSantis attempted to rally teachers Wednesday with a SEAL Team Six comparison and assuage concerns that reopening could lead to outbreaks.
To date, there have been 43,828 COVID-19 cases among kids under 18, an increase of more than 521 in the last 24 hours. Of those cases, 36% have been among high-school aged kids 14-17, 26% among elementary school-aged kids 5-10 years old and 17% in middle school ages 11-13. Kids in daycare and pre-k, those ages 1-4, represent 16% of all pediatric cases.
One elementary school in Martin County was forced to keep one class at home after a classmate began exhibiting symptoms of COVID-19.
_____
Editor's note on methodology: The Florida Department of Health releases new data every morning around 10:45 a.m. The total number reported in those daily reports include the previous day's totals as well as the most up to date data as of about 9:30 a.m.
Florida Politics uses the report-over-report increase to document the number of new cases each day because it represents the most up-to-date data available. Some of the more specific data, including positivity rates and demographics, considers a different data set that includes only cases reported the previous day.
This is important to note because the DOH report lists different daily totals than our methodology to show day-over-day trends. Their numbers do not include non-residents who tested positive in the state and they only include single-day data, therefore some data in the DOH report may appear lower than what we report.
Our methodology was established based on careful consideration among our editorial staff to capture both the most recent and accurate trends.