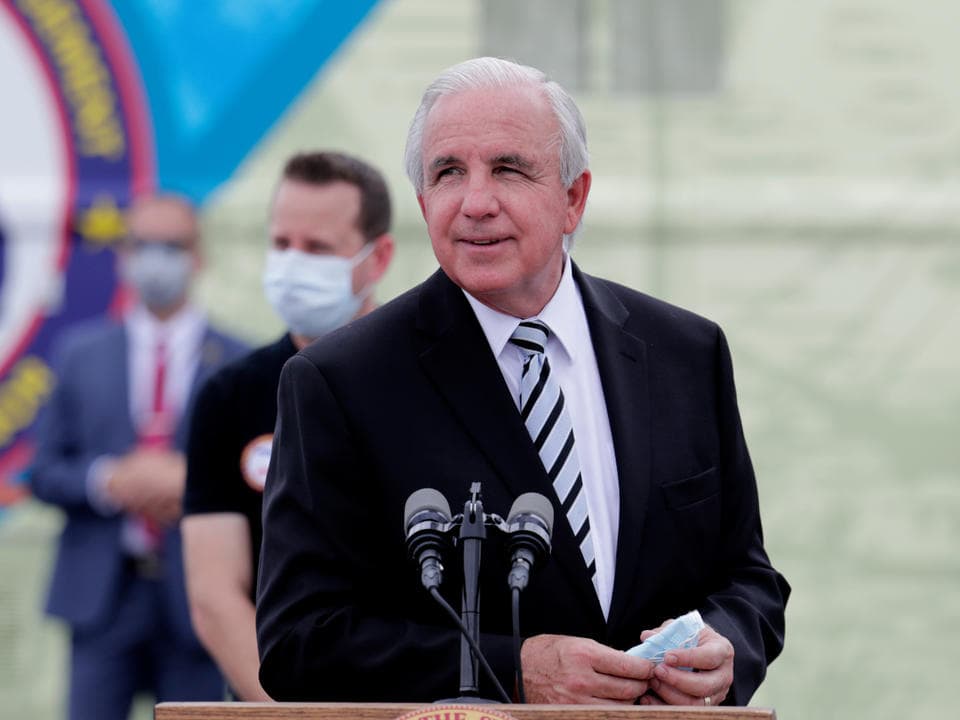 Giménez was the favorite choice among Republicans — including Donald Trump — heading into Tuesday's contest.
Miami-Dade County Mayor Carlos Giménez is advancing to the General Election after Tuesday's Primary Election, setting up a high-profile match-up with Democratic Rep. Debbie Mucarsel-Powell.
Giménez defeated Omar Blanco for the Republican nomination in Florida's 26th Congressional District, though by a narrower margin than many anticipated.
According to Tuesday's unofficial results, Giménez defeated Blanco 60% to 40%.
"If anyone can end dysfunction in Washington, it's Carlos Giménez," said President Dan Conston of the GOP-backing Congressional Leadership Fund.
"A Cuban immigrant, former firefighter and successful Mayor of Miami-Dade County, Mayor Giménez has proven he has the steady leadership to bring both parties together and get the job done. South Florida families have had enough of Debbie Mucarsel-Powell's partisan games and her family's shady ties to a seemingly unending list of criminal enterprises."
Giménez was the odds-on favorite in the GOP primary contest. President Donald Trump endorsed him. The Mayor also raised more than $1.1 million after joining the race in January. Blanco netted less than $180,000.
Giménez's popularity even helped push one candidate out of the race. Irina Vilarino had intended to contest the seat but dropped out in late April.
That makes Tuesday's showing a bit disappointing, with Giménez only pulling in 60% of the vote. It's unclear whether the Mayor's handling of the COVID-19 outbreak hurt his performance, though it's an issue Mucarsel-Powel is sure to revisit in the General Election.
Giménez is also a former City Manager in Miami and an ex-member of the Miami-Dade County Commission. He's barred from running for County Mayor again due to term limits.
Born in Cuba, Giménez immigrated to the United States after the Cuban Revolution in 1960. He served 25 years — and nine as chief — with the Miami Fire-Rescue Department.
The General Election contest is expected to be close in November. Even Mucarsel-Powell said she anticipates the race to be "one of the toughest" in the nation.
Mucarsel-Powell won the seat in 2018 by just 2 percentage points over then-GOP Rep. Carlos Curbelo. The DCCC has also placed Mucarsel-Powell in its Frontline Program, which funnels resources to potentially vulnerable Democratic incumbents in the House.
Mucarsel-Powell has been the best fundraiser in the contest so far. She's raised nearly $4 million this cycle and has more than $2.8 million still on hand as of July 29.
CD 26 covers portions of Miami-Dade County as well as Monroe County.