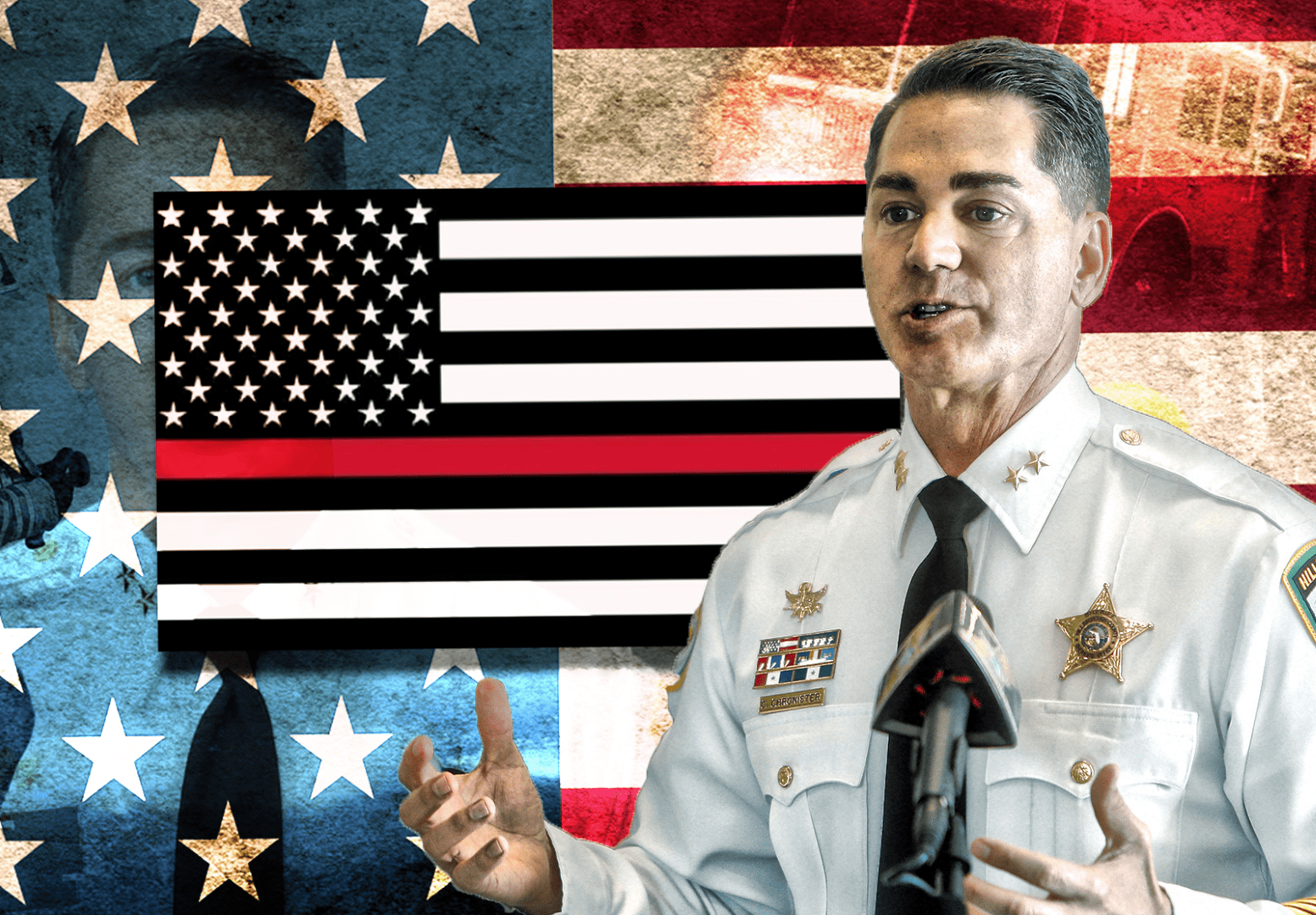 Chronister will face a Democrat and an NPA in the General Election.
Hillsborough County Sheriff Chad Chronister easily dispatched his Republican opponent in Tuesday's Primary Election.
Chronister claimed 67% of the vote over challenger Charles Boswell, who earned just 33% of the vote with mail ballots counted. The lead is too much for Boswell to overcome even with Election Day votes still to be counted.
Chronister will now face Democrat Gary Pruitt and no-party-affiliated candidate Ron McMullen in the Nov. 3 General Election.
Chronister flooded the primary with cash, spending more than $78,000 from his campaign account, compared to Boswell's less than $49,000. Further, he spent another nearly $253,000 from his affiliated political committee, Friends of Chad Chronister.
He also enjoyed more than $50,000 of in-kind support from various entities including nearly $40,000 from Edward DeBartolo and his DeBartolo Holdings. DeBartolo is Chronister's father-in-law.
Chronister heads into the General Election maintaining a massive fundraising lead, with more than $750,000 remaining in his political committee and about $243,000 in his campaign account.
That nearly $1 million in available cash will go a long way toward defeating his General Election challengers. Pruitt raised less than $14,000 and has spent almost all of it. McMullen has raised more than $40,000 but retains less than $10,000.
Boswell, a former Hillsborough County Sheriffs detective, attempted to paint Chronister as a corrupt cop and a faux conservative, with supporters often attacking Chronister for his past support of Democrats, including a $15,000 contribution to former President Barack Obama in 2012.
Boswell served 25 years with HCSO, but he was forced out of his position after disciplinary action dating back to 2014 triggered a demotion, reduction in pay, suspensions and, ultimately, his job.
Several allegations against him were sustained, including noncompliance with a direct order of a superior, conduct unbecoming an officer and discourtesy.
Boswell claimed his demotion and disciplinary action were retaliation for refusing to remain complacent in a coerced confession on a murder investigation he worked.
He named Chronister in a lawsuit over the allegations.
Chronister is likely to face a similar spate of attacks from Pruitt, minus the "he's too liberal" jabs a Democrat would be unlikely to employ.
Pruitt, a former Tampa Police officer, is running on a platform of bringing transparency and integrity to the Sheriff's Office, which he claims has been missing under Chronister's leadership.
McMullen is also a retired Tampa Police officer who served in patrol and SWAT. He's also running on a transparency platform.