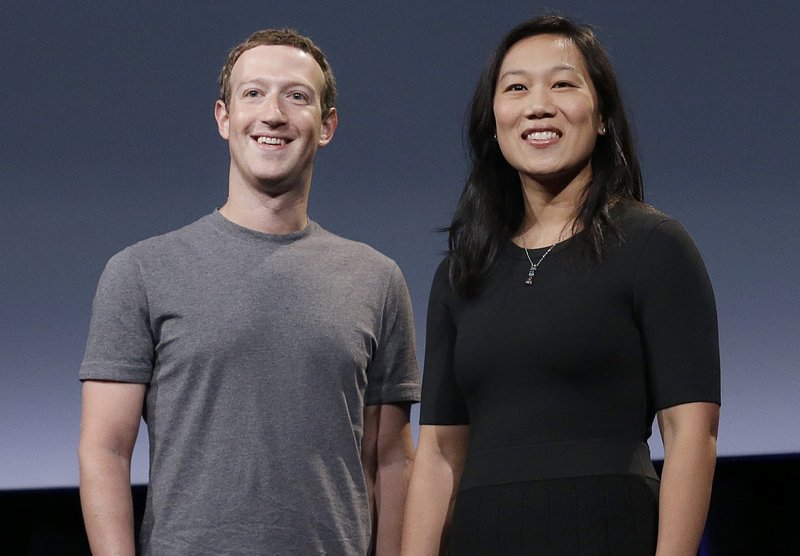 Local elections officials suggest money may best be spent in other states.
Facebook's founding family invested $300 million to ensure reliable voting during the COVID-19 pandemic. But some Florida officials say it won't be necessary in states like this that already have established vote-by-mail procedures.
Priscilla Chan and Mark Zuckerberg said they will commit $250 million to the Center for Tech and Civic Life, which plans to issue grants to local elections offices nationwide. The goal is to ensure offices all have proper staffing, training and equipment to ensure every voter can participate in the election.
"We all depend on election officials to provide safe and secure voting options to the public," said Tiana Epps-Johnson, CTCL's executive director.
"Unfortunately, election departments face unprecedented challenges in 2020 due to COVID-19. This expansion of our COVID-19 Response Grant program provides our country's election officials and poll workers with the critical resources they need to safely serve every voter."
Leon County Supervisor of Elections Mark Early welcomed the opportunity and expects to apply for a grant to help with unexpected expenses this year.
"It's not often we have the opportunity to look at funding from non-governmental entities," Early said.
And it comes at a critical time. Florida elections officials asked for federal assistance with everything from offsetting an increase in mail ballot costs to providing personal protective equipment for poll workers. But the money from the first CARES Act has been spent, and it seems increasingly doubtful more will be on the way.
Early said his office saw requests for mail-in ballots balloon from around 28,000 at the beginning of primary season to more than 72,000 by the time the August primary arrived. He's already received 75,000 requests for mail ballots for the presidential election and expects tens of thousands more to come in the next six weeks. He budgeted a year ago for just 40,000 ballots.
It's a cost every elections office must face, but some suggest that money still may be spent better outside of Florida.
The money could be useful, but needs to be carefully targeted, according to Manatee County Supervisor of Elections Mike Bennett. And he's pessimistic it may already be late in the game for some states planning to blast out unrequested ballots.
"It's always nice to do this, but someone needs to specify what they are having this money used for and where it will be spent," he said. "If you look at New York and Florida when it comes to vote by mail, we aren't in the same league."
Bennett said in Florida, elections officials are well prepared for a massive spike in mail, as demonstrated by a smooth August primary. But he worries states throwing together procedures to vote by mail will throw several large states into disarray.
"I believe you will go into December without knowing who your President is going to be," Bennett predicted.
But state officials say situations may still vary from locality to locality. Hillsborough County Supervisor of Elections Craig Latimer this year serves as President of the Florida Supervisor of Elections, and his office noted, the way the grants are structured, it will be up to local elections officials whether to pursue assistance.
"That's really a county by county question," said Gerri Kramer, spokesperson for the office. "Since it's a grant process, any county can apply for the money, if needed." That won't happen in Hillsborough. "We're good," she said.
Of course, the billionaires' donation aims to avoid problems in all states, and in both highly populous counties like Hillsborough and smaller ones with lower budget resources.
Chan, a pediatrician, and Zuckerberg, founder and CEO of Facebook, launched the Chan Zuckerberg Initiative in 2015 to focus the vast majority of the couple's fortune on nonprofit efforts including nonpartisan, not-for-profit policy efforts.
The couple released a joint statement expressing why they felt election security was a priority as Americans face a global pandemic.
"Due to the unprecedented challenges COVID-19 will have on voting across the country, election officials are working around the clock to make sure that every voter has the ability to participate safely and have their vote counted. Many counties and states are strapped financially and working to determine how to staff and fund operations that will allow for ballots to be cast and counted in a timely fashion."
In addition to the money with CTCL, Chan and Zuckerberg also donated $50 million to the Center for Election Innovation & Research, which assists state and local election officials ensure security and provide voter confidence in election results.
"State election officials are facing unprecedented challenges during this election season," said David Becker, CEIR executive director. "The COVID-19 pandemic is resulting in election options and procedures different than voters have ever seen, while the threat of disinformation could greatly diminish voters' confidence in the democratic process. This donation will greatly assist election officials as they seek to inform voters about their voting options and any changes, educate them about how they can successfully ensure their ballot is received and counted, and bolster transparency and legitimacy."
President Donald Trump has repeatedly questioned an expansion of mail-in voting, tweeting as recently as Tuesday about a "rigged election," citing a right-wing blog post about the potential of mail-in ballots to flip results against him.
Bennett, a Manatee County Republican, said there's some concern, including in large states like Nevada and New York, about rapidly enacting new mail procedures ahead of a high-profile presidential race.
"The problem is what they did dumping all these ballots out there when there is no way to process and track them," he said.
Bennett served in the Legislature immediately after the 2000 recount when Florida developed election reforms that became the model of the nation. Florida allows vote-by-mail without an excuse to vote absentee, but voters must request them and keep an up-to-date address on file with their local supervisor of elections. Signature verification means are in place guided by statute.
But Bennett fears in other states, some households may get multiple votes besides the ones for people who live there, and others may never get their proper ballots.
"We've had good luck with vote by mail," he said. That system can scale up for high demand during the pandemic. So he hopes the millions in Zuckerberg money goes elsewhere. "Those other states will be screwed," he added.
Early said Florida still has plenty of need. The cost of postage and special envelopes for mailing ballots in will put many elections officials over budget this year, but the grant money could also be useful in staffing more drop boxes, putting more health protections in place for poll workers and any number of other steps that can be taken before conducting a high-turnout election in a swing state during a pandemic.
"This seems to be real," Early said. "I've been at this for 30 years, and we've seen promises made before for better funding that never materialized. It's still early and we are looking at the turnarounds and whatever strings may be attached, but it appears this funding will be on the way."