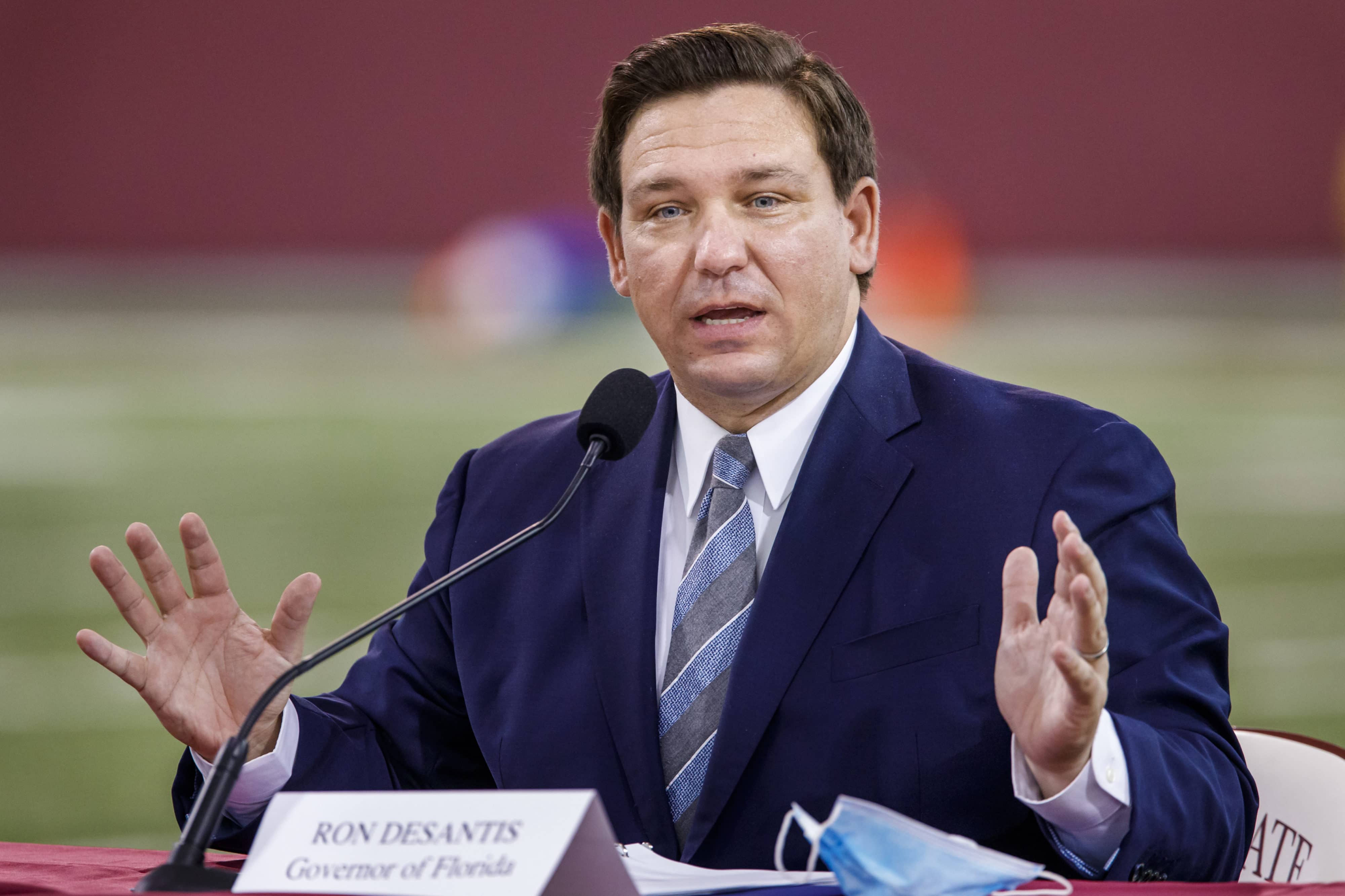 Registered voters were split 44% to 44% with another 12% undecided.
Registered voters in Florida are split in their support for Gov. Ron DeSantis' job performance in office as he approaches the halfway mark of his term.
Among those currently registered, 44% approve of the first-term Republican Governor's job, according to the NBC News/Marist Poll survey. The same share disapprove, and another 12% of voters were undecided.
The poll, released Tuesday, marks the first time since before the 2018 election that the polling pair released a snapshot of the political environment in Florida. The previous poll, released the day before Election Day 2018, showed former Tallahassee Mayor Andrew Gillum up 5 percentage points over the now-Governor.
A St. Pete Polls survey last month showed DeSantis with broad support in the Sunshine State. In that poll, 58% of registered voters had a favorable view of the Governor while 30% disapproved.
The COVID-19 pandemic has complicated the Governor's time in office. In late 2019, polls showed DeSantis as one of the most popular governors in the country. On pandemic-specific questions, the number approving of his response have come in below those who opposed it.
According to Tuesday's poll, 82% of Republicans have a favorable view of the Governor while 11% held unfavorable opinions. Among independents, that support dropped to 36% while 49% disapproved.
DeSantis' support trails among college-educated Floridians, 39% to 53%.
Men backed the Governor 52% to 35%. Meanwhile, only 36% of women approved of his job in office while 49% disapproved.
The Governor's support was the lowest among Black adults, with 26% approving of his job performance compared to 58% who disapproved. He's still underwater with Latinos as 37% signaled support and 43% disapproved.
The poll also shows President Donald Trump and former Vice President Joe Biden tied in the November presidential race, with 48% of likely voters backing each candidate.

DeSantis is not up for reelection until November 2022.
The poll gives Republicans a 2 percentage point advantage over Democrats among registered voters.
The survey was conducted Aug. 31 through Sept. 6 among 1,146 adults, of whom 1,047 were registered voters. Among registered voters, the margin of error was 3.9 percentage points. Among adults, the margin of error was 3.7 percentage points.