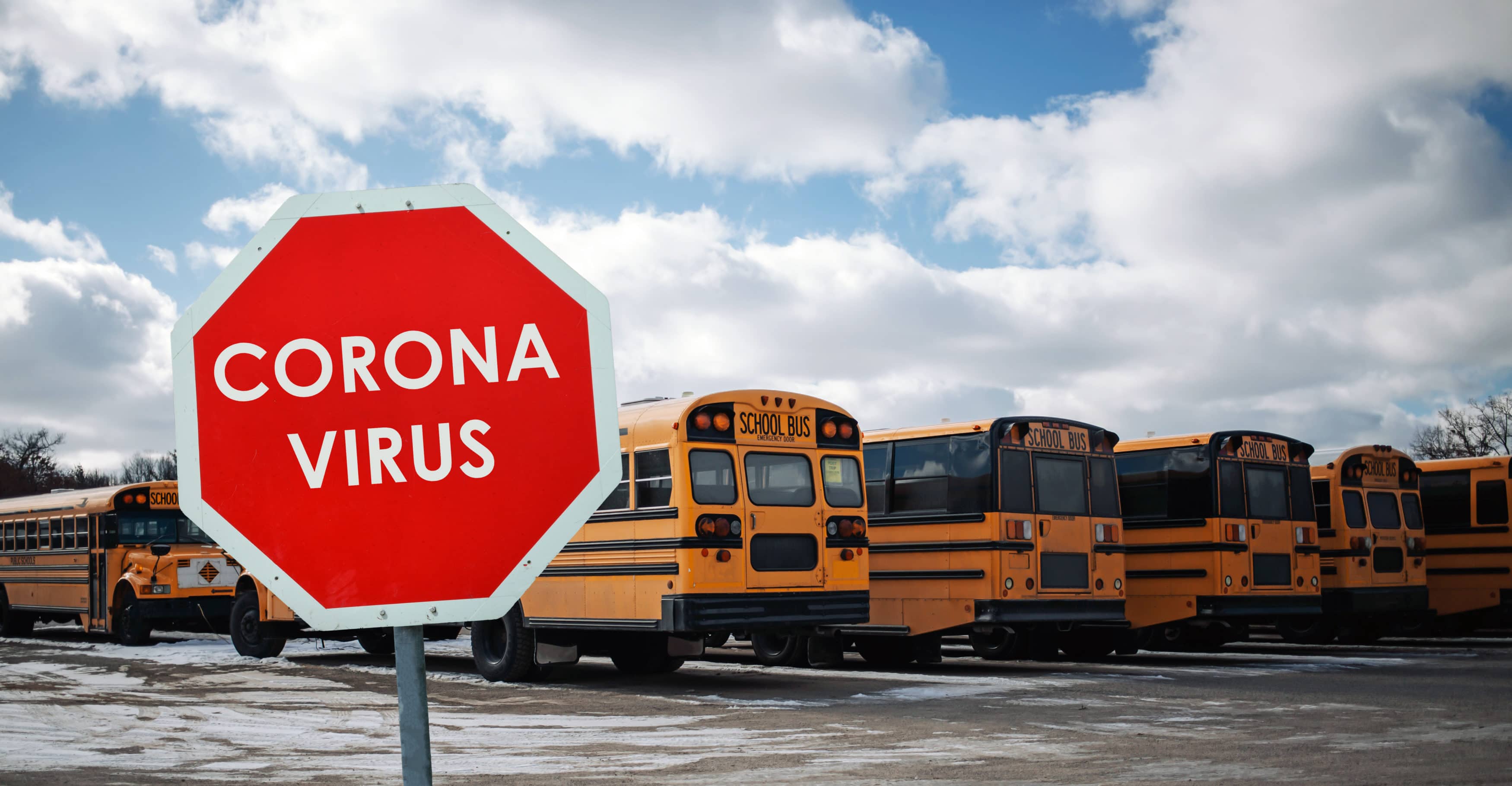 The district doesn't report the total number of quarantines.
The Pinellas County Schools district is reporting at least 56 classroom quarantines, but parents, and even some teachers, don't really know what that means.
Last month, the district launched a website providing daily data on COVID-19 cases among students and staff at its schools. The website provides the name of the school affected, the number of students and staff who tested positive, and whether a classroom, bus, or, in one case, a high school football team, had to quarantine.
The district does not provide an exact number of quarantines.
On Tuesday, the district announced it was changing the way it determines the requirements for quarantines.
"The Department of Health has begun a more surgical selection process for determining which students need to quarantine, based on information provided by the district (e.g., seating charts, mitigating measures)," the district wrote in an update to press Tuesday.
A follow-up Wednesday offered little clarification.
Pinellas County Schools spokeswoman Isabel Mascareñas said that until Tuesday, when Friday cases were reported, a "classroom quarantine" meant the entire class had to quarantine.
But now, with the new "surgical selection process," the district has shifted to reporting "bus/classroom impact," which she said meant that at least one person in a class, up to all, had to quarantine.
Asked directly how many students and staff have had to quarantine since schools reopened, the Pinellas Schools district said they are not providing that data.
The DOH in Pinellas County also punted on the question, citing Florida State Statute, which spokeswoman Maggie Hall paraphrased as "all epidemiological investigations by our agency are confidential and exempt from public records disclosures."

But that's questionable. Pasco County Schools are reporting the total number of quarantines issued in their schools.
The statute referenced reads: "Information submitted in reports required by this section is confidential, exempt from the provisions of s. 119.07(1), and is to be made public only when necessary to public health. A report so submitted is not a violation of the confidential relationship between practitioner and patient."
The hang-up on that law is the "when necessary to public health" bit.
Departments of Health and school districts with "studies concerning the epidemiology of diseases of public health significance" could reasonably argue the quarantine totals, which do not divulge patient data or specifics about who is quarantined, are "necessary to public health," a determination Pasco County Schools have clearly made.
Under Pinellas County Schools and the DOH Pinellas County data, parents and the public are only made aware of whether or not a quarantine was issued at their schools, but are not privy to how extensive the impacts are.
Students and teachers who must quarantine are notified and the school and the public is told about new cases, but under the new guidelines they don't know if a classroom or bus "impacted" means one or a handful of quarantines were issued, or if an entire classroom or bus was quarantined.
The issue came up Tuesday night during a Pinellas County School Board meeting. Board member Nicole Carr suggested parents whose students don't have to quarantine, but who shared a classroom with a student or staff member testing positive should still be notified.
"As a parent or as a teacher, if we are being more strategic, I hope that we're still communicating with those individuals," she said. "If there's a case in a classroom, but it's determined that only maybe those folks … in close proximity … that I would only quarantine half the class, but as a parent, I would want to know if the class had a student … so I could make a decision."
That decision could be whether to get tested or opt to self-quarantine.
The new quarantine procedures are on a case-by-case basis, according to Hall.
The district utilizes guidelines from the Centers for Disease Control and Prevention on when to quarantine, procedures that are widely used outside of schools as well.
Those guidelines now recommend quarantines if an individual has been in contact for at least 15 minutes with a person who tested positive for COVID-19, and was within six feet of the infected individual during that time. Things like mask-wearing and other mitigating factors, which DOH did not specify, are also taken into consideration.
Classes in middle and high schools typically last about an hour, and elementary classes are often kept together the whole school day, so the time requirements leave little changed. However, the distancing change could mean that if a student on one side of the class tests positive for COVID-19, a student on the other side of the classroom might not need to quarantine.
Some classes are now smaller and could allow six feet of separation between students. Others might not, so accurate numbers are impossible to estimate under the new guidelines.
Before the change, Florida Politics ballparked the potential number of quarantines, assuming an average of 10 students per classroom and 20 students on a bus. We based those numbers on an average Superintendent Michael Grego provided during the first week of school.
As of Tuesday, the district quarantined at least 56 classrooms and one bus, as well as listing a varsity football team as "impacted," meaning quarantining at least one person. It puts the estimate somewhere in the vicinity of 600 quarantines, but even that is a rough estimate.
Based on class sizes, those numbers could be higher or lower.
And with the new guidelines, which mean only partial classes could be forced to quarantine, the numbers become even more challenging to quantify.