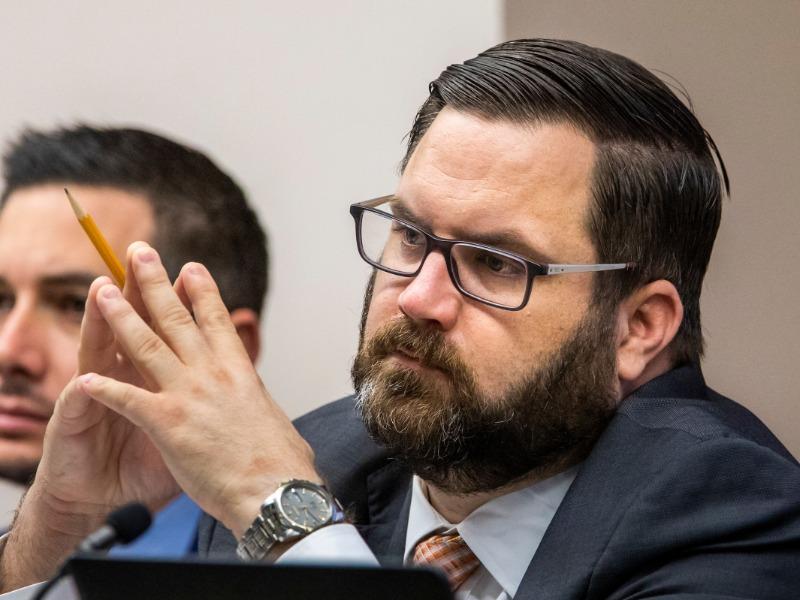 Latvala faces Democrat Dawn Douglas.
Republican incumbent Chris Latvala maintained his fundraising lead against opponent Dawn Douglas, despite the Democrat seeing her highest haul since the start of her campaign.
Latvala, who has been in and out of the hospital the past month following a COVID-19 diagnosis, added $9,910 in contributions to his campaign in the most recent finance period — his highest fundraising report since January. In the same period, which spanned Aug. 22 through Sept. 4, Douglas brought in $2,731.
The incumbent has a $93,272 lead on Douglas, with $98,039 cash on hand compared to Douglas' $4,766, which includes $2,500 in self-funding.
Latvala's primary donors this period include the Suncoast Better Government Committee, the Foundation for Freedom and Liberty Florida, which each donated the maximum $1,000 to Latvala's campaign.
Douglas received donations from the Largo/Mid-Pinellas Progressive Political Committee and the North Pinellas County Democratic Party.
Even though the incumbent did not face a primary challenger, Latvala has spent $52,496 so far preparing for the General Election — including $7,997 in the most recent period. Douglas has spent $1,790 since she began her campaign, only spending $6 in the latest report.
The two went head-to-head once before in 2018, in which Latvala won Latvala earned 54% of the vote to Douglas' 46% — a margin of about 4,900 voters. 
The District is an even split between parties, with Democrats outnumbering Republicans by just a couple hundred voters. Of the 106,618 voters in District 67, 36,432 are Republicans and 36,792 are Democrats. Of the remaining voters, 1,390 are registered with a third party, and 32,004 have no party affiliation. While voter registration slightly favors Democrats, Republicans historically turn out in higher numbers, giving the GOP an edge.
HD 67 covers parts of mid- and north-Pinellas County, including Largo.
On Sept. 6, Latvala announced he was back in the hospital after testing positive for COVID-19.
Latvala first tested positive on Aug. 29, which he announced on Facebook the next day from the hospital.
Latvala left the hospital Sunday, according to a post on Facebook.
"Home from the hospital in time to see Tom Bradys first 4th quarter comeback win for the Buccaneers. Thank you for all the well wishes. Please wear masks, social distance and be careful. Covid is no joke. I am in awe of the Drs and Nurses fighting this pandemic," he wrote.