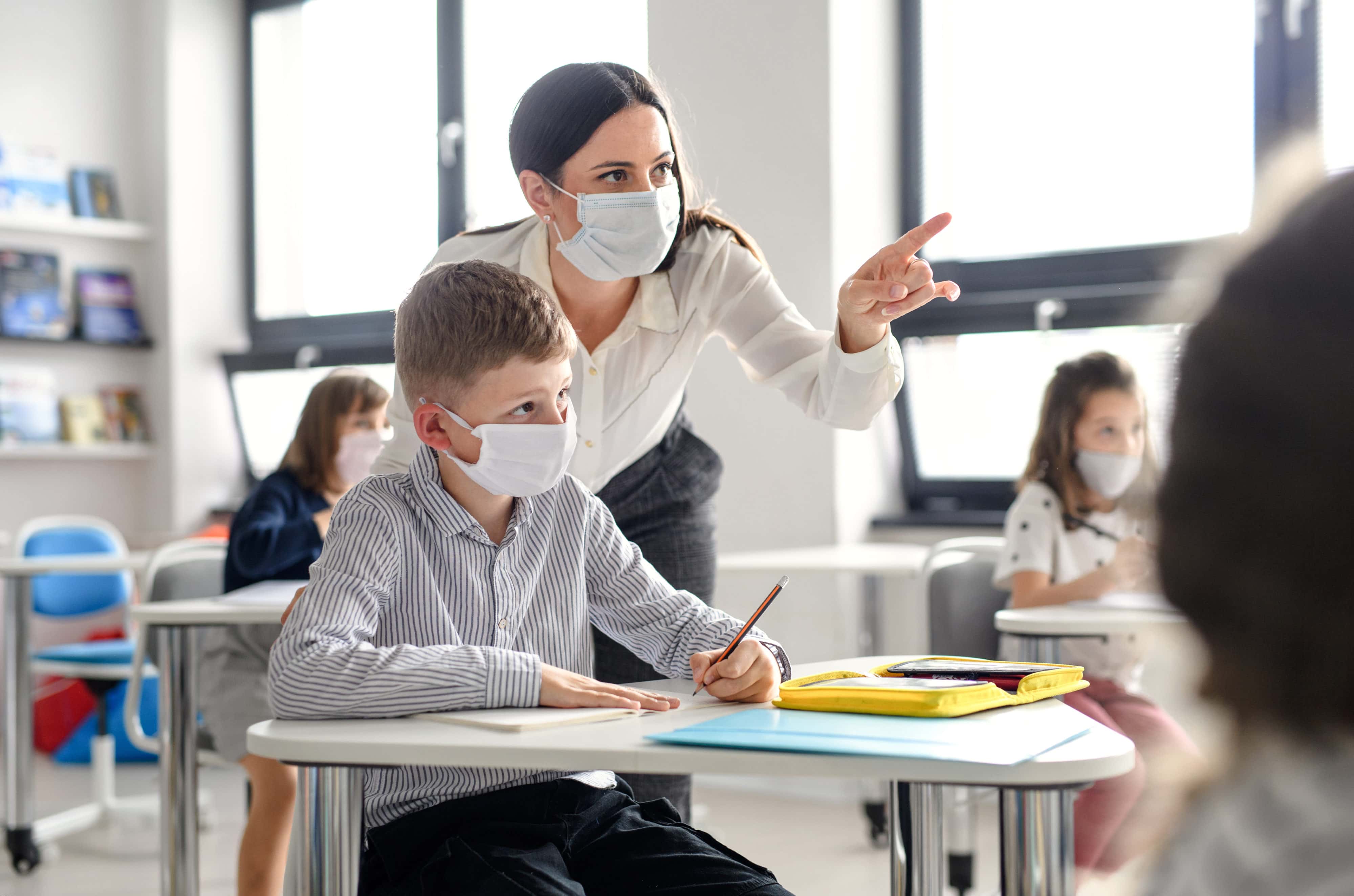 Under quarantine guidelines, it's hard to imagine no one met the standards for quarantine.
The Pinellas County Schools district reported five cases of COVID-19 among students and staff Friday, bringing the total number of classrooms affected to 69.
There was also a "small group of students" impacted by a case at Carwise Middle school where one employee tested positive. The listing of a group of students rather than a classroom or bus indicates the employee may have been a member of support staff who doesn't interact with complete classrooms.
Quarantines were issued in one classroom at Frontier Elementary School where one student tested positive and at Bauder Elementary where a student tested positive.
Thurgood Marshall Fundamental Middle School also reported a student case, but no buses or classrooms were affected.
That raises questions about the district's new "surgical" method for determining quarantines. With classes having been in session for three weeks already, it's unlikely the student has not been on campus.
The Department of Health Pinellas County told Florida Politics last week its new "surgical" process, language that mirrors Gov. Ron DeSantis and Education Commissioner Richard Corcoran on the issue, used guidelines from the Centers for Disease Control and Prevention concerning quarantines. That guideline suggests quarantining in situations where a student or employee who tested positive for the virus had contact with someone for at least 15 minutes and was within six-feet of the affected individual.
The change allows for fewer quarantines because students sitting further away from an infected individual wouldn't meet the guidelines for quarantine.
With middle schoolers attending six classes a day it seems nearly impossible that a student would not have met that criteria with any other student or teacher.
Asked to explain how it was possible that case did not result in quarantines, the district reiterated only that the "DOH determines quarantines based on the information they gather" and that the district "cannot provide details on a specific case."
Friday's report, which the district released Monday, also did not include schools where Florida Politics learned from sources had reported cases on Friday, raising further questions about the timelines of its reporting.
The district did not confirm the unreported cases and explained they only "report cases once we have official confirmation and documentation from the Department of Health."
The district's reports are short on information. They provide the number of students and employees who tested positive for COVID-19 and the school or district facility where that person worked or attended school. They do not report the total number of quarantines issued, only the number of classrooms or buses impacted or, in some cases, sports teams or "a small group of students."
The DOH Pinellas cited Florida State statute exempting them from reporting specific numbers when asked about total numbers. The neighboring Pasco School district does report total numbers.
There, 44 students and 15 staff members have tested positive since schools reopened resulting in 1,133 student quarantines and 97 among staff. In Pinellas, which opened at the same time as Pasco, 28 students and 24 employees have tested positive.
Pasco County also appears to be more liberal in its quarantine guidelines. On Friday, for example, one student case at Richey Elementary School resulted in 25 student and 10 staff quarantines. One student case at Hudson Middle School resulted in 48 student quarantines, but none among staff.
Monday's report covering Friday cases in Pinellas County comes as the district is well outside its first ten days of in-person learning, a point at which students can begin requesting schedule changes. This year, that includes considering parent requests to return to in-person learning if they had previously opted for online learning. Parents had to make a nine-week commitment for MyPCS learning, but schools can consider allowing students back into schools if there is room.
So far in Pinellas County, 36 schools have had reported cases of COVID-19. Cases have also been reported at the Walter Pownall Service Center and now at the district's administration building. Those facilities do not include students. The district did not include in its report whether quarantines were issued at the administration building, only that no classrooms or buses were impacted.
Meanwhile, overall cases in Pinellas County continue to trend low with only 66 new cases reported from Sunday morning to Monday morning and a positivity rate of 3.6%. Over the coming days it will become clear whether Labor Day Weekend caused any spike in new cases. The Florida Department of Health's COVID-19 reports on Sundays and Mondays typically show lower numbers than other days because they cover cases reported over the weekend when some labs might be closed.