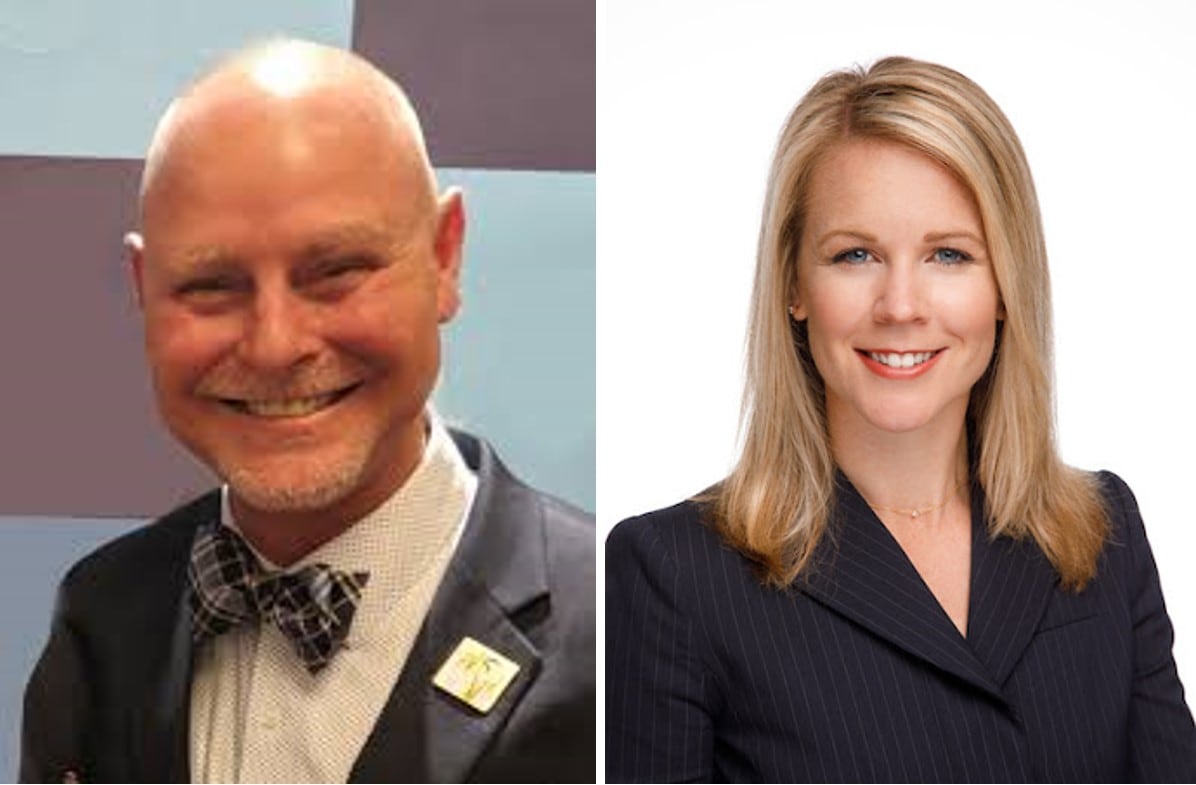 Overall, Republicans hold a major advantage in the region.
Republicans running for open seats in Southwest Florida closed most cash gaps with Democrats.
The only legislative race in the region where a Democrat holds a slight cash edge is in House District 78 . There, Democrat Shawn Michael Williams, a Fort Myers accountant, holds about $8,079 in the bank. Republican Jenna Persons, a Fort Myers attorney, has $7,565. Both are running to succeed Rep. Heather Fitzenhagen, who couldn't run again because of term limits.
In a region where the GOP long enjoyed an edge in registration and organization, few races appear competitive in November. But with a substantial number of seats open, whether by term limits or incumbent ambitions, there's plenty of contests on the ballot. And some candidates arrive in the fall contest after bruising public primaries.
That said, the money in the bank for Williams represents most of the total $11,304 he has raised. He avoided any Democratic primary in the district.
Persons, meanwhile, faced two other Republicans in August. She won that race handily, with 59% of the vote to foundation head Roger Lolly's 26%. But it proved costly, with her dropping about $262,589 on the GOP primary. Her political committee, Conservative Legacy Fund, also spent $153,735 before the August race.
The committee still has about $2,265 in the bank, enough to cover the dollar gap between herself and Williams. And while much of the spending during the primary went into negative messaging on Lolly, the contest surely raised Persons' name recognition in the area in ways that will matter in November.
Republicans also enjoy a registration advantage. The district, as of book closing before the primary, served as home to 46,020 Republicans and 34,718 Democrats, along with 30,911 independents and less than 1,500 third-party voters. Fitzenhagen in 2018 won election to a fourth term with more than 59% of the vote to Democrat Parisima Taeb.
As far as other races, in the region, former Rep. Jim Boyd, a Bradenton Republican, holds a substantial cash edge over Democrat Tony Eldon in the Senate District 21 race to succeed Sen. Bill Galvano, now the Republican Senate President. Eldon came in late, replacing a candidate who dropped out.
Outgoing Rep. Ray Rodrigues, an Estero Republican, also has a sizable war chest even after an expensive primary with Fitzenhagen in Senate District 27. He holds $21,990 in cash to Democrat Rachel Brown's $3,283. They are running to succeed term-limited Republican Sen. Lizbeth Benacquisto
In the one clearly competitive House race in the region, Republican Fiona McFarland has caught up and surpassed Democrat Drake Buckman in terms of campaign cash, but he still has a slight edge when you calculate in committee dollars. The race to succeed Rep. Margaret Good, a Sarasota Democrat running for Congress, in House District 72 is basically on equal footing now.
Republican Adam Botana kicked fundraising back into gear post-primary (he beat Jason Maughan in August) and now has $12,107 in the bank to counter Democrat Anselm Weber's $1,500. They are running for Rodrigues' seat.
Cape Coral Republican Mike Giallombardo, following a bruiser August battle with Bryan Blackwell, now has $15,060 to Democrat Josh Lopez's $964. The winner follows former Rep. Dane Eagle into office.
And Naples Republican Lauren Melo once again has pulled ahead with $112,565 in cash to Democrat Laura Novosad's $9,825.