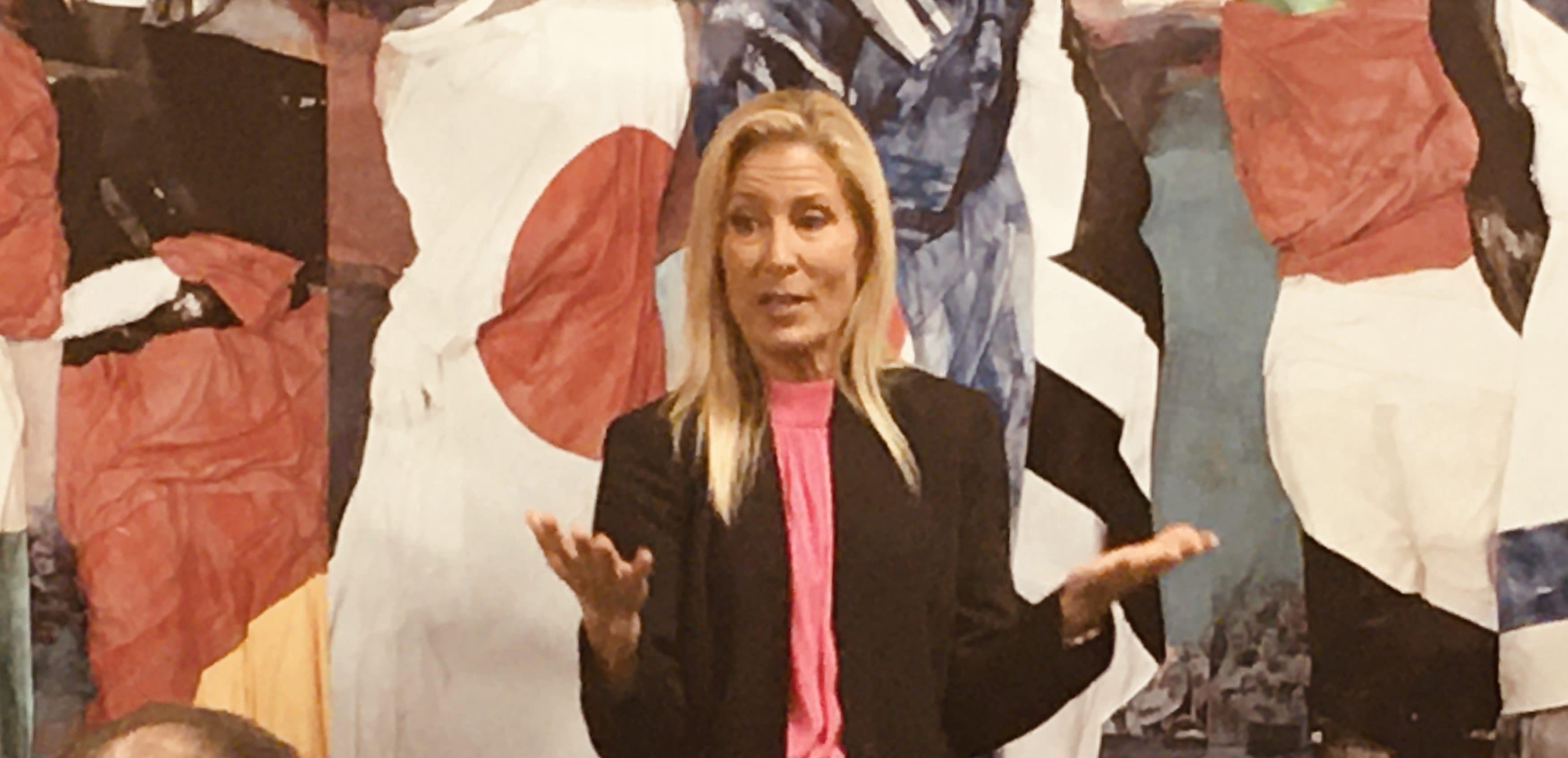 Deegan is running a tough race in a safe Republican district.
Democrat Donna Deegan reported Wednesday that her campaign continued what has been robust fundraising in the third quarter of 2020.
Deegan, running what is a long-shot bid in Florida's Republican-dominated 4th Congressional District against two-term Rep. John Rutherford, raised $350,000 in the three months ending on September 30.
The quarter could close the cash gap, but won't eliminate it. As of the end of Q2, Rutherford had nearly $750,000 to spend, with Deegan just under $300,000 on hand.
The candidate, a former broadcast journalist in the Jacksonville market, credits "growing enthusiasm for our people powered campaign."
"These resources give us the essential ability to get our message out to voters in these final weeks," Deegan said in a media release that had no shortage of triumphant quotes.
"We aren't taking anything for granted. We are going to give it everything we have in these last 27 days," Deegan said. "We are going to keep reaching out and having conversations with voters because the people I talk to are hungry for new leadership – they want a champion in Congress who will actually listen and put them and their interests before politics and power."
Though it took Deegan a while to get up on television, she finally has spots airing, which may help facilitate those "conversations with voters."
The campaign bought an $85,000 flight late last month that runs through November 3, part of $239,000 TV spend for the cycle.
The current 30 second spot, entitled "Didn't earn it," is an appeal to Republicans and independents to vote for the person, not the party.
The play is especially logical given that CD 4 is 48% Republican and just 28% Democrat.
In a survey conducted Sept. 2 by St. Pete Polls and commissioned by Florida Politics, Rutherford, the two-term incumbent Republican and former Jacksonville Sheriff, leads Deegan by a comfortable margin.
Rutherford was the choice of 62% of the 1,037 likely voters polled, while Deegan lags far behind with support from just 35%, with the remainder undecided.
Deegan has struggled to find a natural base in what was drawn to be a safe Republican district.
Even women are breaking for the incumbent with 59% backing the former Sheriff and just 37% favoring Deegan.
Meanwhile, the former Sheriff has a two to one advantage among men in CD 4
Deegan was winning comfortably with Democrats, 77% to Rutherford's 21%. But with just 11% support among Republicans, and 36% support among independent voters, the candidate has no margin of error if she wants to make this a close contest.