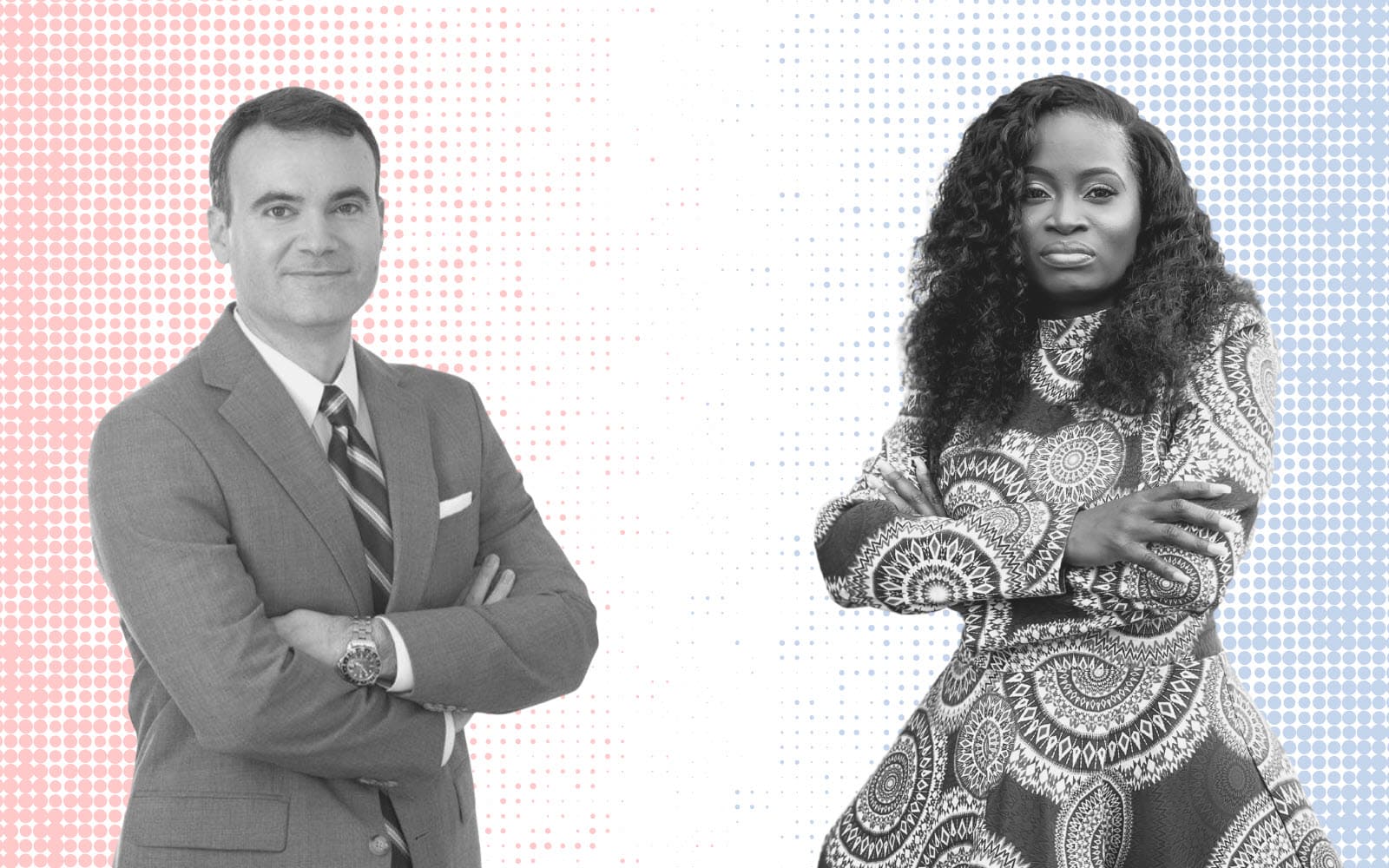 Why Republicans are nervous a swing district might flip.
For the second straight election cycle, Election Night will be a nervous night for establishment Republicans watching Northeast Florida's House District 15.
"This is anything but a walk in the park," one consultant said, describing the scene as "more challenging" than the million-dollar election of 2018.
Rep. Wyman Duggan, who defeated Dr. Tracye Polson two years ago by roughly 2 points in a D+1 environment where Andrew Gillum galvanized turnout, faces a D+3 environment this year, along with a new opponent.
Duggan faces off against Democrat Tammyette Thomas this year, a contrast of styles, resumes, and bankrolls.
Thomas, an associate pastor and a regional trainer for Quest Diagnostics, won her primary election earlier this month with 60% of the vote, but not without some anomalies. Among them: a failure to report campaign finance timely.
Duggan, a lawyer and lobbyist by trade, is a prominent figure in Jacksonville's City Hall. He was on the 2010 Charter Review Commission, a place where he took a position that has proven fateful for him in terms of outside money being programmed.
On that appointed advisory board, Duggan suggested that local school board elections be scratched in favor of mayoral appointments.
Outside groups, most notably the free-spending Forward Majority, are pumping money in. The group included HD 15, a district won by Andrew Gillum, as a target.
"2018's gains in the state House, along with diversifying suburban districts, offer real promise for Florida with the right push," the group said in its 2020 roadmap. "Eleven Republican-held seats were won outright by either Nelson or Gillum at the top of the ticket. These districts demonstrate the competitive landscape and define the path to the majority."
By one Republican consultant's estimation, that landscape is paved with soft money benefitting Democrats — $300,000 and counting has dropped into the district so far, with Democrats and NPA voters targeted with mail and TV.
"Wyman Duggan puts special interests over our kids," reads one mailer in boxes on the eve of the election. "Wyman Duggan failed our kids."
Duggan has had a lot of support from the Republican Party of Florida, and his fundraising has been robust. He raised more than $343,000 through Oct. 16, and spent all but roughly $25,000 before that.
Much of that spending was on television, including an ad called "Community Leader," an aspirational half-minute ad showing the incumbent as a problem-solving pragmatist looking to fix the unemployment system and help the environment.
Duggan's political committee, Citizens for Building Florida's Future, held still more resources in reserve for the Republican's reelection bid.
That committee had $72,000 available to deploy as of Oct. 16, with $26,500 of that sum raised in the week prior to that date.
Thomas, by comparison, as of Oct. 16, reported having raised just over $26,000, with roughly $6,000 on hand.
Despite the resource gap, there are reasons Democrats may hope for an upset with the outside money fueling what the candidate can't.
For starters, the district is almost perfectly purple. Of the 103,293 voters in HD 15, there are 39,997 Republicans and 40,323 Democrats.
But there are reasons for caution also that come down to schisms in 2018 that may or may not reemerge.
Those familiar with how the Polson campaign went down noted that she underperformed in some precincts, and advanced theories.
Sources in the Polson campaign noted that their candidate underperformed in majority-Black precincts, and they laid blame on two Democrats who were not sufficiently engaged in flipping the seat blue during the 2018 campaign. Polsonites groused that Councilman Garrett Dennis and outgoing Rep. Kim Daniels didn't do enough to help the party.
In 2020, Thomas has been part of unified Democratic messaging in a way that suggests she won't get sandbagged from within.
However, she is still an undefined candidate, a political unknown.
And to that end, the Republican Party of Florida is working to define her, sending a lot of mail to white Democratic women in Ortega and Avondale spotlighting personal financial issues the candidate has faced.
This strategy suggests that they see a way to define Thomas negatively and dampen Democratic enthusiasm down ballot.
It's a strategy that consultants would tend to use, especially in what could be another wave year in BluVal, in a flippable district with a Democratic registration advantage.