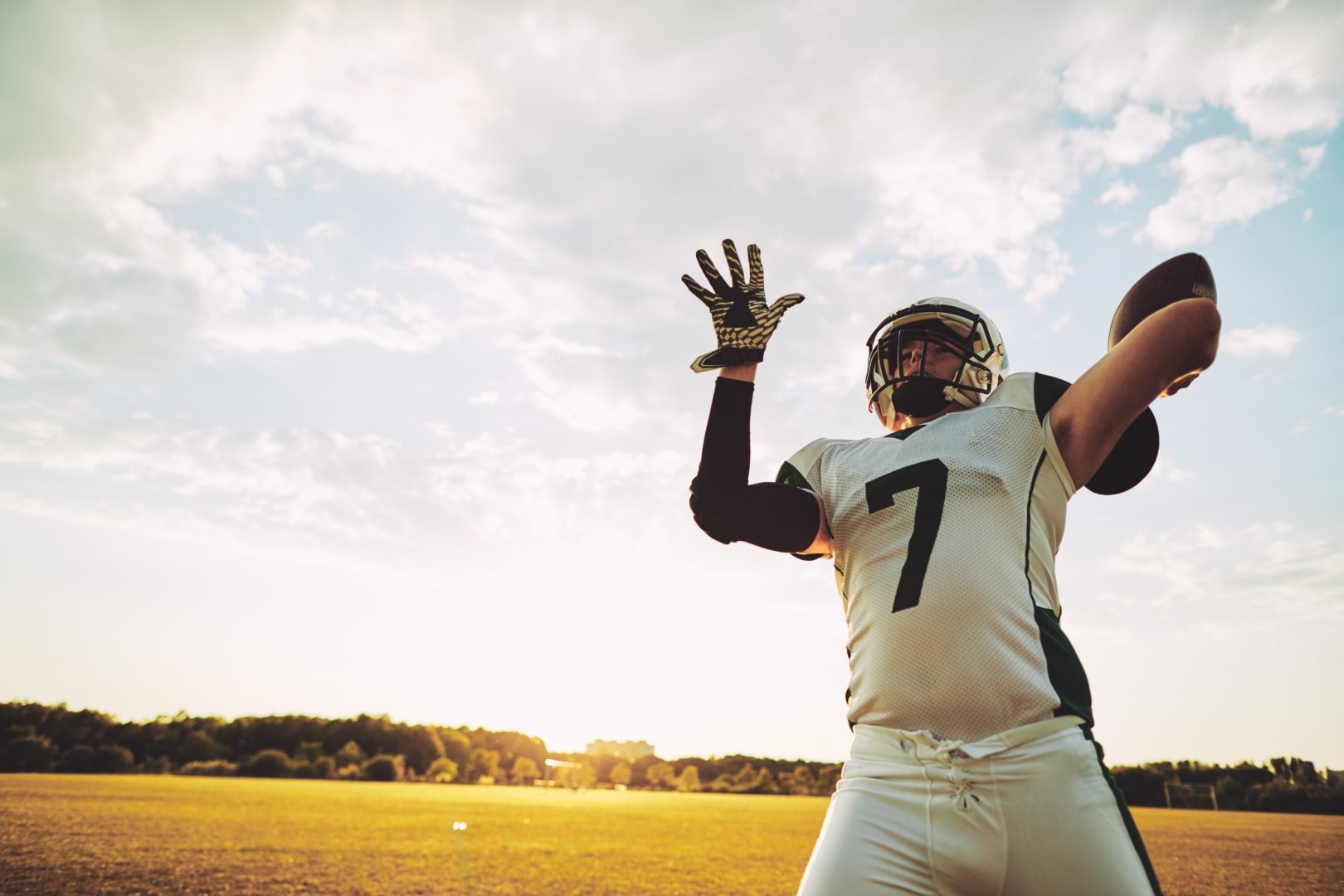 Either you're with the administration and want to keep the Jaguars in town … or you don't.
'Hail Mary' 
Heading into a pivotal week of discussions on the Lot J development deal, Jacksonville Mayor Lenny Curry drew some lines Monday night on Twitter.
His position: you're either with the administration, and you want to keep the Jaguars in town … or you don't.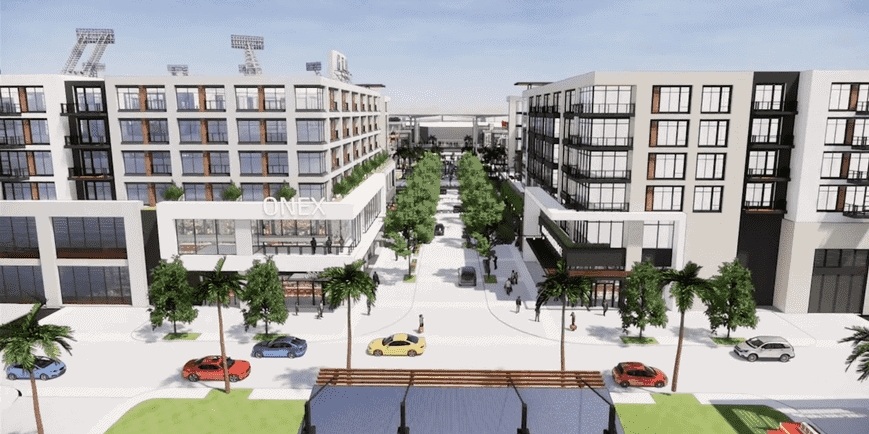 "Over 2 decades ago, we decided we wanted to be an NFL City. It wasn't easy. But we did it. Phase 1 of the decision to remain 1 has arrived. The Lot J development will send a big message to the team & NFL. I'm a yes as demonstrated by me introducing Lot J bill to city council," Curry tweeted Monday.
Curry continued to exhort: "time for a policy decision has arrived. Let's go. Green button for yes. Red button for no. Either way, go on the board."
The stakes are high, Curry noted. Seemingly an existential decision.
"Don't bring another Touch Down Jax to the next administration to save the team. It won't work. They did good/important work that got & secured the team. I was a part of the 2nd version. But those days are gone. Our decision point is now. Go on the record as a yes or a no."
The media needs to weigh in, as well; Curry said: "Over 20 years ago our local media was an advocate for getting a team. That's changed for some but not all. If you're in, say so. If you're out, say so. Folks hear your voice."
Even in the 1990s, amid the twists and turns of the now sepia-tinged Touchdown Jacksonville push, there was a knowledge that Jacksonville didn't have quite what it needed to be a first-tier NFL city. But the sell was that this market loved football in such a disproportionate way that it wouldn't matter.
Fast forward to 2020. The Jaguars did not prove to be a regional draw, not in the way optimists expected during the expansion derby of the Mayor Ed Austin years. TV maps reflect it; Jaguars games aren't often shown in Tallahassee, never mind Orlando.
Can Lot J stabilize the franchise? Or is it just seen as a good faith prerequisite to the real negotiations ahead for more stadium improvements that may (or may not) address market fundamentals?
And even if all happens as Curry wants, will it even be enough?
Fullwood moves up
A former state lawmaker and Jacksonville City Councilperson has a new post-political role.
According to a media release from Operation New Hope, Reggie Fullwood will become Chief Engagement Officer.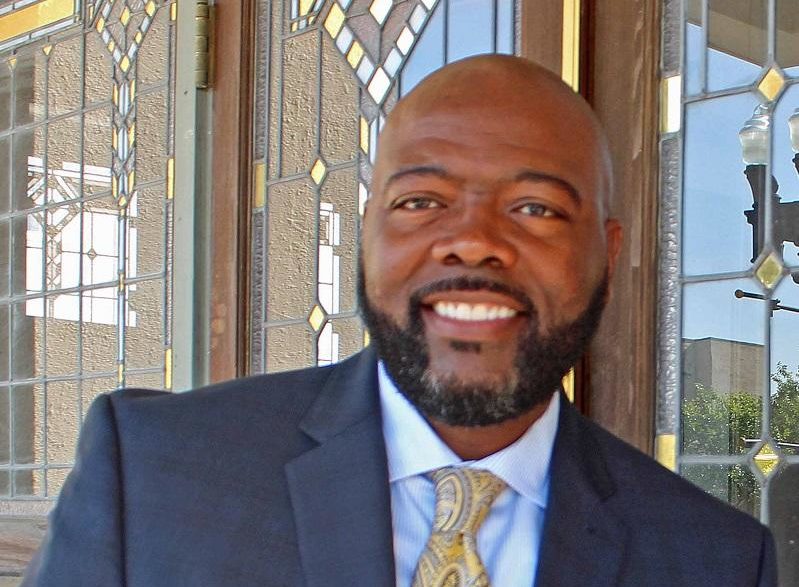 Fullwood's task is community engagement, grant management, and supporting fund development.
" … Fullwood will develop and facilitate relationships between the organization and its many partners, supporters, community leaders, and stakeholders to support reentry program expansion and advocacy to capitalize on great bipartisan public support," the nonprofit asserts.
For Fullwood, whose political career ended a few years back amid campaign finance discrepancies, it's clear that the new role uses his unique skill set.
Expect him to continue to be a visible part of ONH's important work.
Nick of time
Help is on the way for at least some Jacksonville residents facing eviction or foreclosure, with a new program from the Jacksonville Bar Association and the city starting up Thursday, Dec. 3, providing money to those in such dire circumstances.
Residential applicants may draw up to $5,000; commercial hopefuls, $10,000.
Curry framed the program as a response to the economic dislocation of the coronavirus financial crisis.
Although necessary, the safety measures implemented during the pandemic negatively affected some of Jacksonville's citizens," said Mayor Lenny Curry. "My administration and I are serious about honoring the local government's responsibility to use every available resource in support of its citizens, especially throughout times of uncertainty."
"As we work toward returning to normal, I hope this assistance will provide relief to our neighbors and move them closer to recovery. I am grateful to the JBA for its leadership, contributions to the program, and commitment to being a valuable corporate citizen."
"The Jacksonville Bar Association is proud to partner with the City of Jacksonville on the Eviction and Foreclosure Prevention Program through its management and administration," said Christian George, JBA Board of Governors member and chairman of the bar association's committee on the program. "As a civic-minded organization, we are excited to see the CARES Act funds get in the hands of the families and small businesses that need it most during the pandemic."
Need help? Applications begin Thursday at JacksonvilleCares.com.
Cecil cash
The Jacksonville Aviation Authority is poised to spend $12 million on some capital improvements for the Cecil Commerce Center.
The Board of Directors voted Monday to develop a 39,000-square-foot airplane hangar and office facility on the northwest side of Cecil Airport for a total cost of nearly $12 million.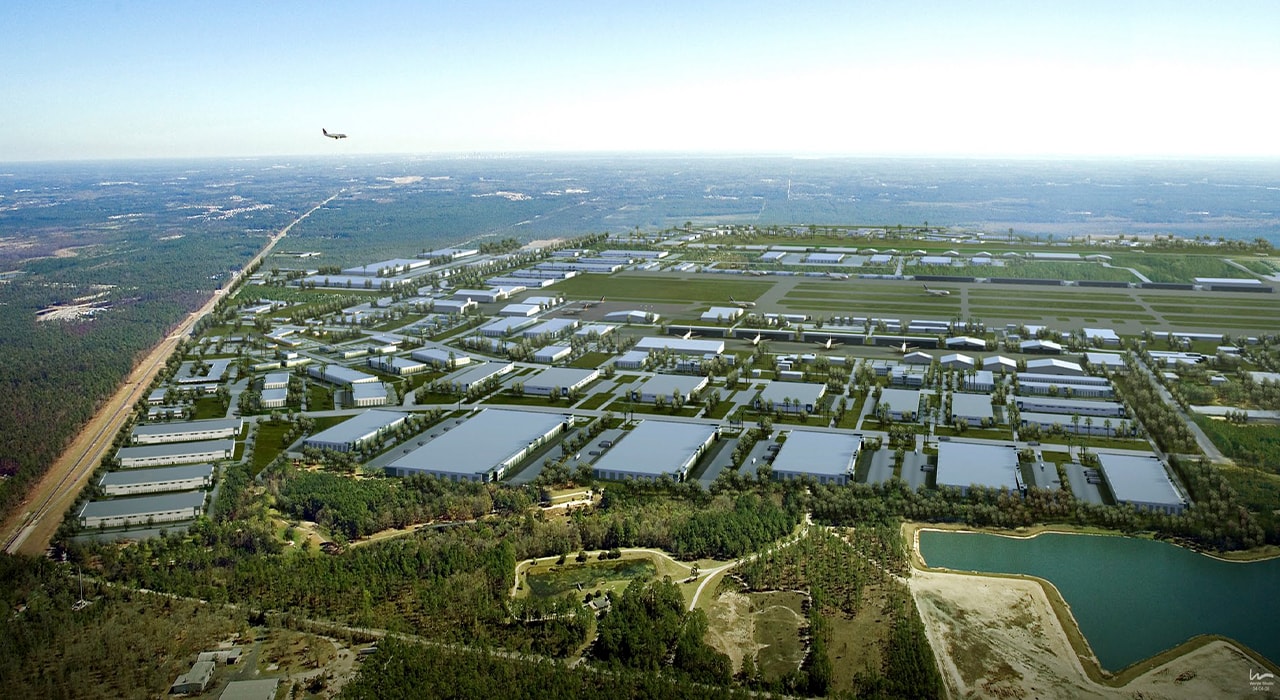 ManTech Advanced Systems International Inc. will lease it to fulfill a contract with the U.S. Navy Maritime Patrol and Reconnaissance Airport Program to support and maintain P-8A Poseidon aircraft. The initial lease term is five years, with two more options for the same period.
"This lease with ManTech shows that Cecil Airport continues to be recognized as an ideal location for aviation maintenance, repair and overhaul operations," said JAA CEO Mark VanLoh. "Moreover, we anticipate that this new hangar will begin to open up the northern section of Cecil Airport for additional development."
Lawyer up
As former Jacksonville City Council members Katrina Brown and Reggie Brown continue to fight their conviction on fraud charges, they will be doing so with court-appointed counsel.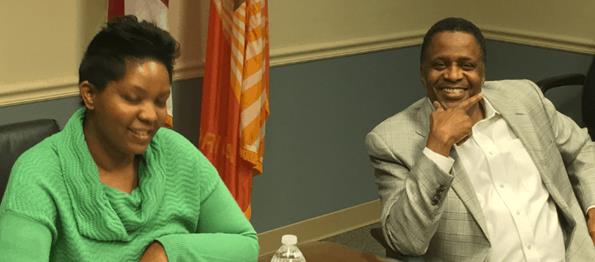 Filings in the Middle District of Florida show Brown and Brown separating from their respective lawyers, Curtis Fallgatter and Alan Ceballos.
Alan Hernandez will represent Katrina Brown going forward, while Valarie Linnen will represent Reggie Brown.
The pair were convicted earlier this year of false invoices and other mechanisms to pocket city money earmarked for a barbecue sauce bottling plant belonging to the family of Katrina Brown. Reggie Brown had a couple of front companies that invoiced the sauce company for work never completed.
Drop it
A lawyer working for the Jacksonville City Council's select committee probing the JEA sale push said there was no point pursuing a subpoena against one of Curry's key political aides.
The Jacksonville Daily Record reports that attorney Steve Busey said that while there was evidence that Tim Baker had an "awful lot of communications [with] the (Curry) administration and Florida Power & Light at the same time," the subpoena process would be too time-consuming and expensive to bother.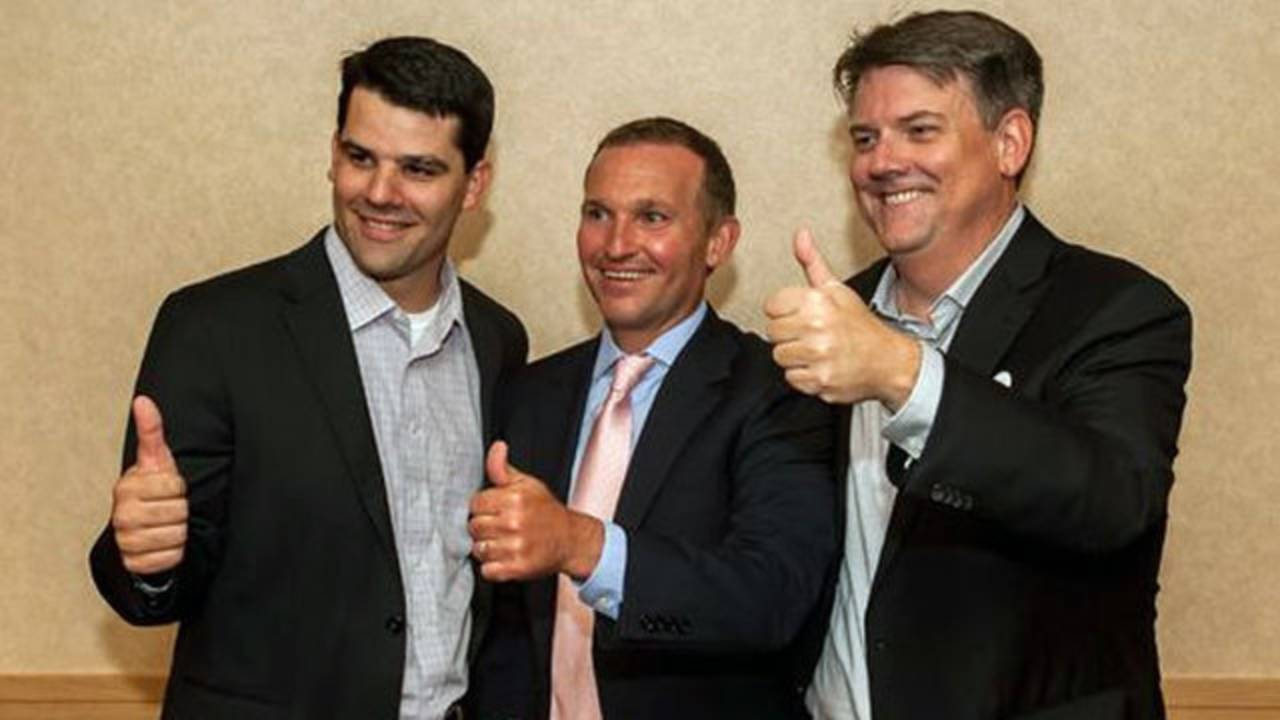 Baker has contended that the U.S. Constitution protects these communications; he has refused to release them.
He told the Daily Record that "the subpoenas were an unconstitutional overreach into the private affairs of a citizen,"
"Council was wise to make the decision they did tonight, and it's unfortunate their attorney hasn't been direct and honest with them all along," Baker added.
Is help on the way?
Sheriffs going back decades have lamented that the Duval County Jail is the area's most significant mental health facility. Jacksonville policymakers, WOKV reports, are poised to try to leverage that non-negotiable reality.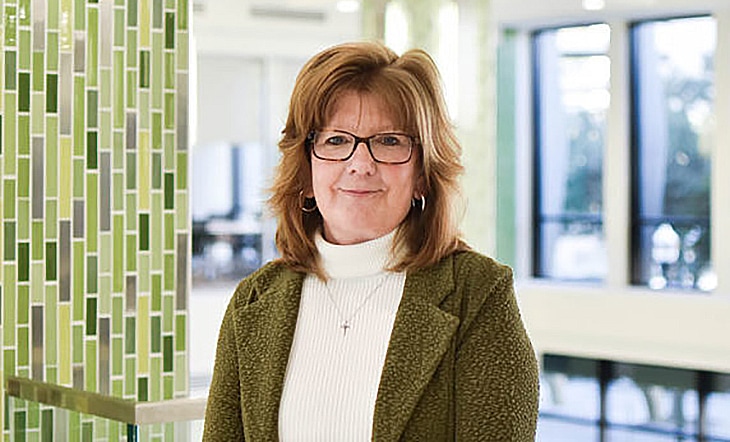 The Mental Health Offender Program, a $400,000 cost-share between the City Council's contingency fund and the Jacksonville Sheriff's Office, would be a nine-month pilot program to boost new inmates' socialization skills and hopefully cutting down on recidivism.
Advocates, such as the Sulzbacher Center's Cindy Funkhouser, made the case in a Jacksonville City Council committee Monday.
"It does save a lot of money in the system because what happens is, rather than a person who commits a misdemeanor because they have an untreated mental health illness, they now have an opportunity through the public defender, state attorney and judges to enter into this program," she said.
Top teachers
The five finalists for "Teacher of the Year" have been announced as contenders for the VyStar Duval County honor.
The Jacksonville Public Education Fund made the announcements this week for the honor of the "Eddy Awards." The winner will be named Jan. 27 on WJXT-TV Channel 4.
The finalists include:
— Kenneth Ford — Carter G. Woodson Elementary
— Jameea Jackson-Gaines — Richard Lewis Brown Gifted and Academically Talented Academy
— Kimberly Parker — Lake Lucina Elementary
— Nadine Ebri — Southside Middle
— Jim Schmitt — Mandarin High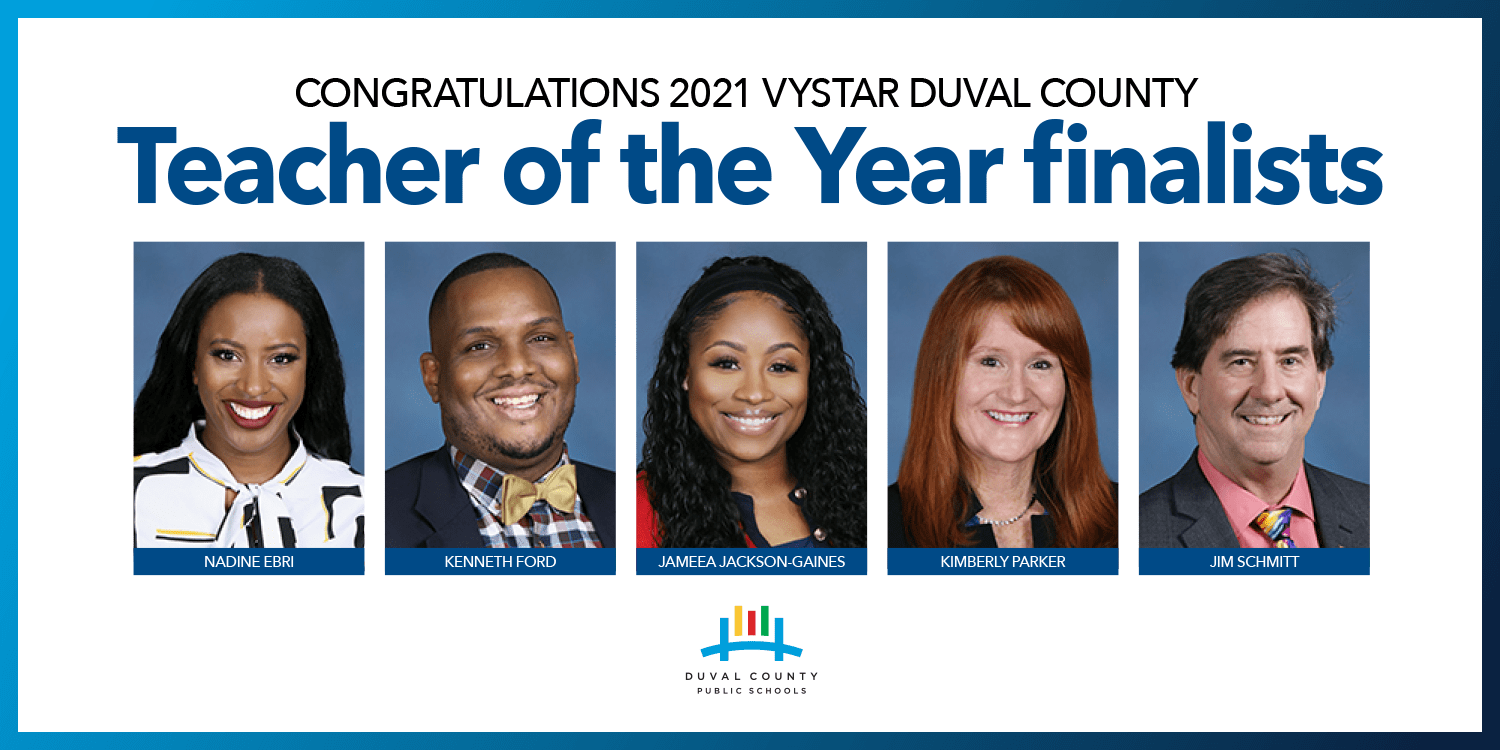 A committee formed with community members selected the finalists after reviewing applications. They conducted interviews, and committee members examined the finalist's teaching methods on video recordings. The announcement will be during a luncheon Jan. 27.
"We want to make our teachers feel like celebrities," said Rachael Tutwiler Fortune, president of the Jacksonville Public Education Fund. "After everything they've done for our kids, they deserve to have a moment when the community comes together and celebrates them."
WJXT General Manager Bob Ellis will oversee the ceremonies.
"We are proud to honor the work these dedicated individuals do every day to help our children grow and become successful in the classroom, as well as in life. At Channel 4, we share their commitment to make Jacksonville a better place to live and learn," Ellis said.
New JAA board member
The Jacksonville Aviation Authority has a new member on the board of directors appointed by Gov. Ron DeSantis.
DeSantis has board slots that he can appoint to the panel. The Governor chose William "Matt" Connell for the JAA board of directors in late November.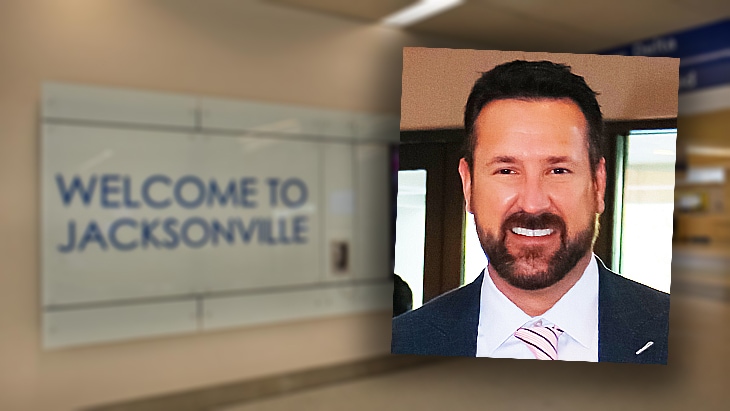 Military and logistics management has marked Connell's career. He is the chief executive officer of Total Military Management Inc., which headquarters in Jacksonville on Western Way.
Total Military Management specializes in moving military members, along with other relocation services and storage management. The company was founded in 2003 and had been expanding since.
Connell has twice been named "Entrepreneur of the Year" by Ernst & Young, a global professional services network.
Connell has deep charitable roots in Jacksonville. He commits personal time to serve on the Jacksonville Civic Council. He also donates services to the Ronald McDonald House.
Connell belongs to the International Association of Movers and the American Moving and Storage Association. He's a graduate of Valdosta State University with a bachelor's degree in Business Administration.
Black Restaurant Week
Jacksonville is celebrating African American, African and Caribbean cuisine during Black Restaurant Week, now through Sunday.
As a part of the "Feed the Soul" project, the culinary challenge encourages black and marginalized owned restaurants, stimulating the local economy while advancing social justice and community solidarity.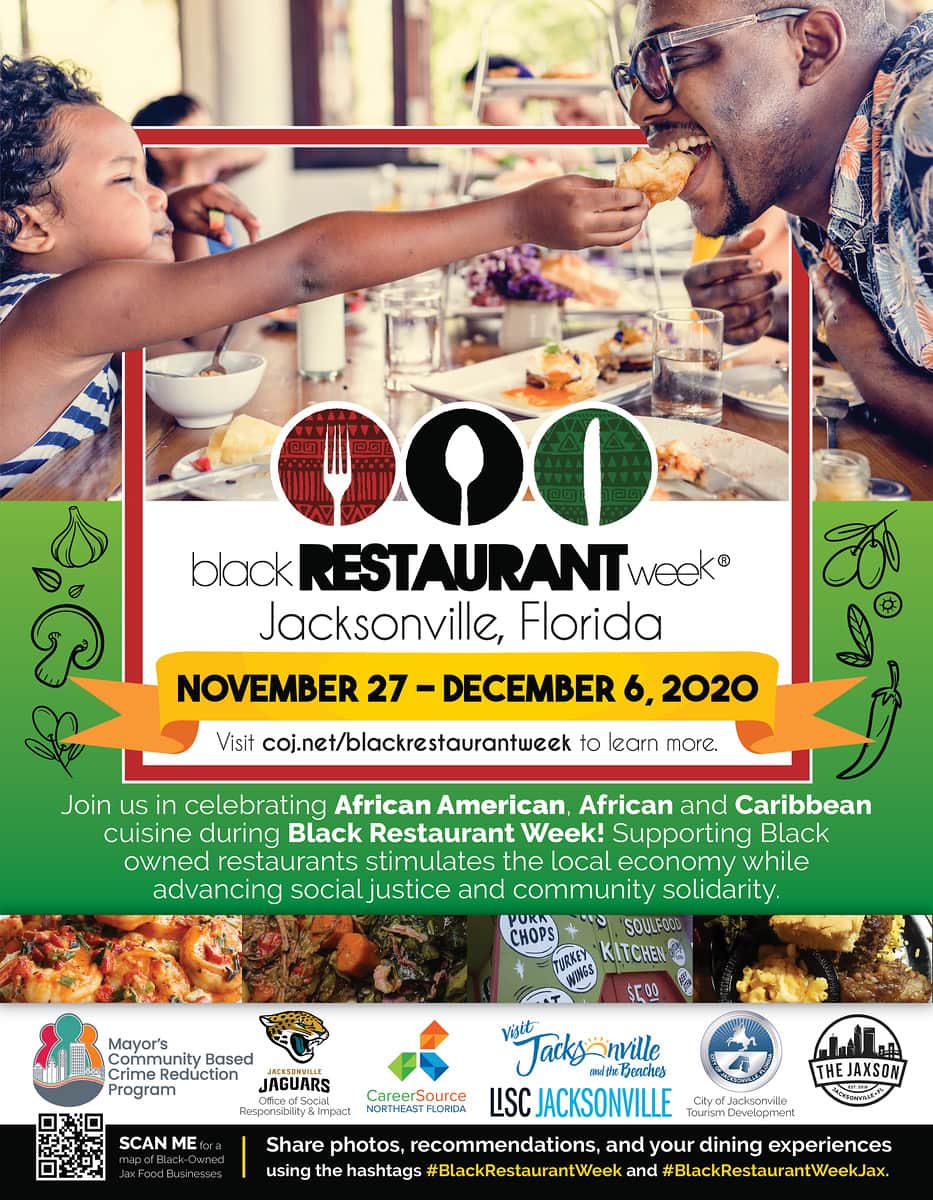 The city asks residents to share photos, recommendations, and your dining experiences using the hashtags #BlackRestaurantWeek and #BlackRestaurantWeekJax.
Also, there is a Black Restaurant Bingo, where users can win gift cards and prizes for local dining, delivery, and takeout orders. Visit the Florida Directory for details on how to play and submit a bingo card.
For more information on Black Restaurant Week, including history and participating locations, visit coj.net or the event's official website.
It's over
With the Jacksonville Jaguars falling to a 1-10 record, owner Shad Khan had no reason not to dump Dave Caldwell, the seemingly perennial general manager.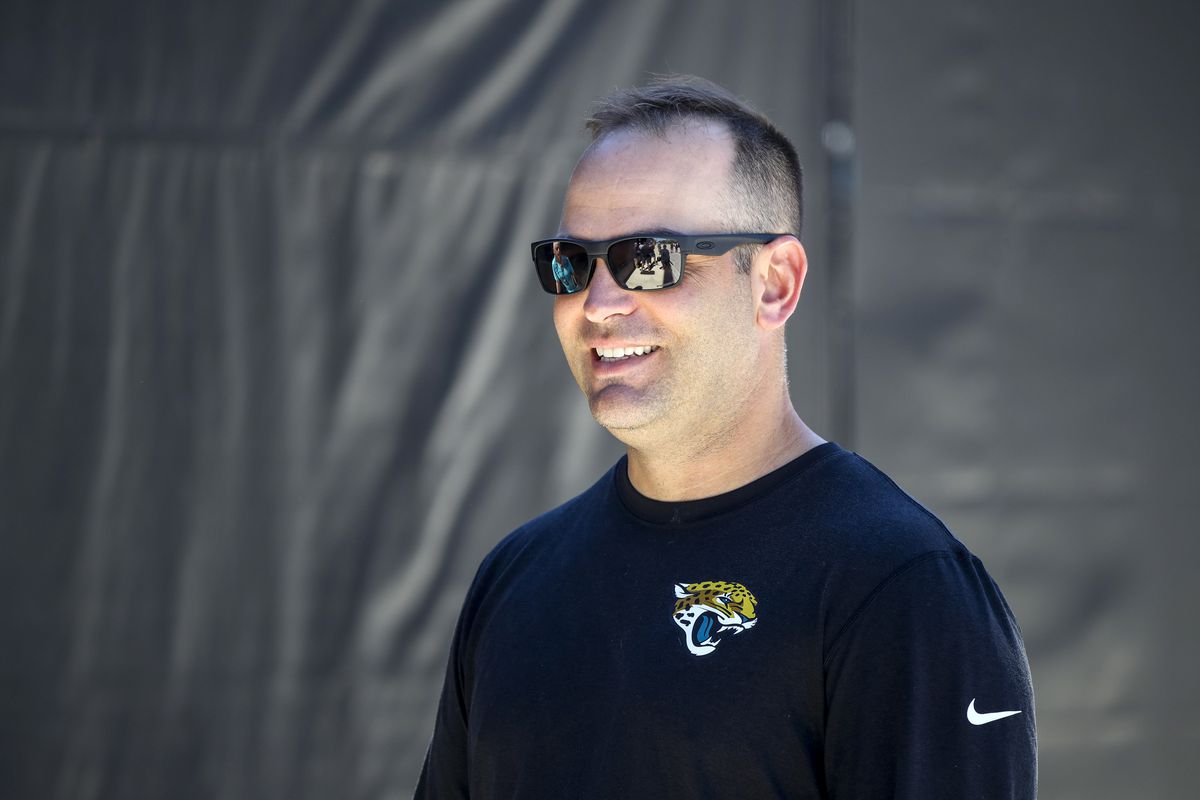 But timing is everything, and with the Lot J deal or stadium upgrades or both in mind, Khan decided to send Caldwell packing after Sunday's home loss to the Cleveland Browns.
Where does this leave the team going forward?
Head coach Doug Marrone is sticking around through the end of the season, Khan says, but whether that's the right move or not is either an open question or a moot point. But Marrone's game management decisions, such as choosing to go for a two-point conversion when ahead of Cleveland 19-17, have lost at least one game for the team this year and maybe a few more.
The team is on its third quarterback, with free-agent addition Mike Glennon looking competent against Cleveland, at least when compared to the callow Jake Luton, who started the previous two games. Perhaps Glennon can win one down the stretch. But many locals would just as soon see the team lose out and end up with a quarterback, such as Ohio State's Justin Fields.
Over the past few years, the Jaguars have been a throwback team, with a run-the-ball-stop-the-run identity forged during the one good year in the last decade or so: the #Sacksonville run. It hasn't been enough.
The open question, relevant as Khan angles for capital incentives while not committing to Jacksonville for a lease extension to go with them, is whether one of the most consistently losing owners in NFL history can put the right people in place for a Kansas City-style rebuild.