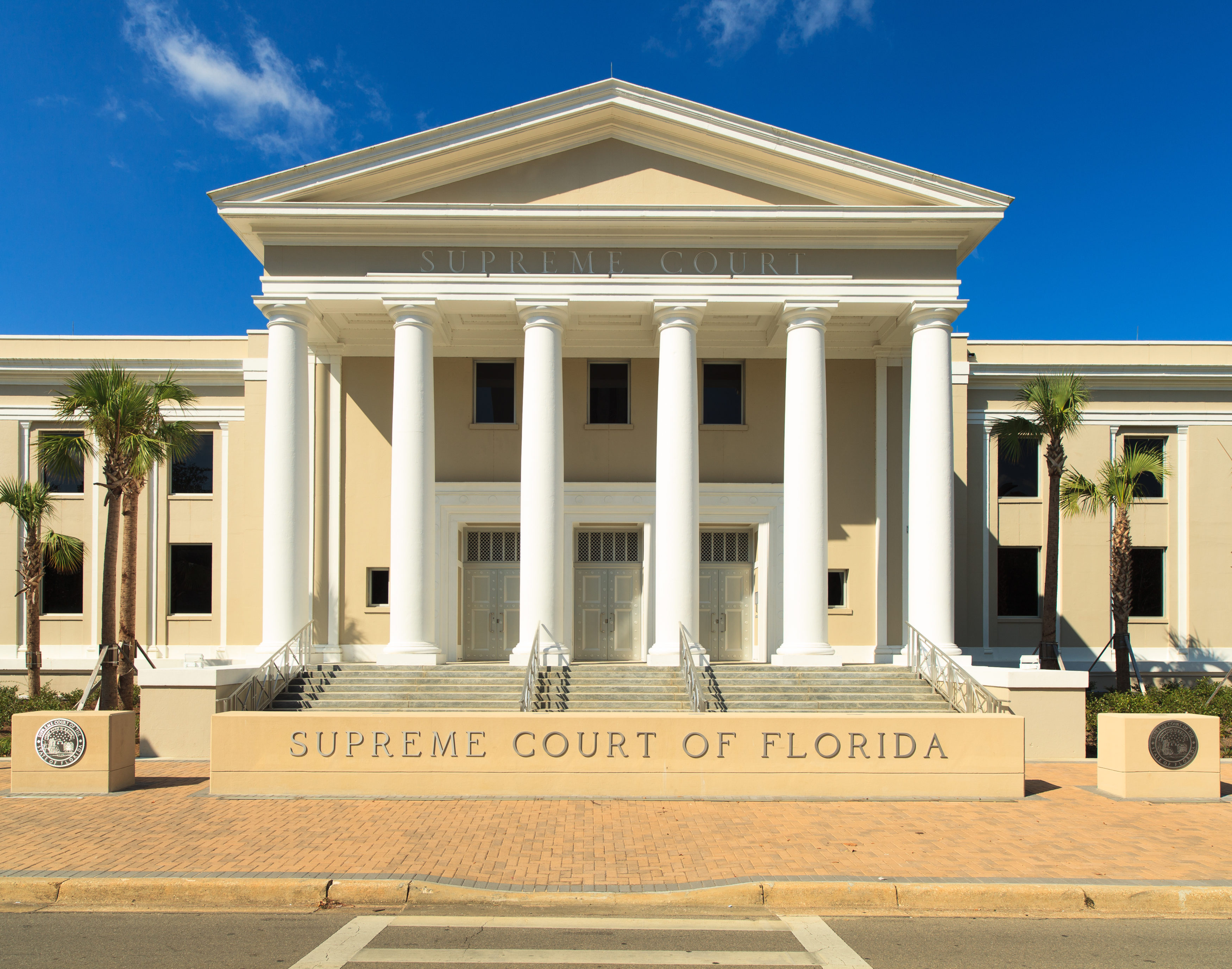 'Indeed, the pandemic has placed extraordinary strains on our trial courts.'
The Florida Supreme Court on Thursday asked lawmakers for new judges and for lawmakers not to strip existing judgeships because of the COVID-19 pandemic.
On top of 10 judgeships approved during the 2020 Session that received no funding, the court asked for three new judgeships in its annual update to the Legislature notifying lawmakers of the judicial system's personnel needs. The court asked for one additional circuit court judgeship in the Panhandle's 14th Judicial Circuit and two additional county court judgeships in Hillsborough County.
In normal years, the court would have also asked lawmakers to remove two county court judgeships in Brevard County and one county court judgeship each in Alachua, Collier and Monroe counties. Instead, the court did not decertify any judgeships because of recent laws, rule changes and the pandemic.
Despite using technology to hold remote proceedings, the court said COVID-19's impact on circuit and county courts has been substantial.
"Indeed, the pandemic has placed extraordinary strains on our trial courts," justices wrote.
The pandemic froze some court proceedings, including jury trials, for public safety. Pandemic-related cases regarding the public health emergency or the depressed economy could also flood the court, as could case filings delayed because of the pandemic.
Like in the Great Recession, the court asked for temporary case support in its budget requests for the next fiscal year. Any remaining judicial resources would be needed to help eat into the caseload, leading the court to not decertify any judgeships.
During the 2020 Legislative Session, lawmakers approved 10 new judgeships and funding for those positions. But amid Gov. Ron DeSantis' more than $1 billion in vetoes because of the economic slowdown, the Governor stripped that funding from the budget.
"I simply do not believe that it is fiscally prudent to employ the additional judges at this time," DeSantis wrote in his veto memo. "However, by signing HB 5301, we will preserve the establishment of these additional judgeships with the hope that they can be funded as the state budget outlook improves."