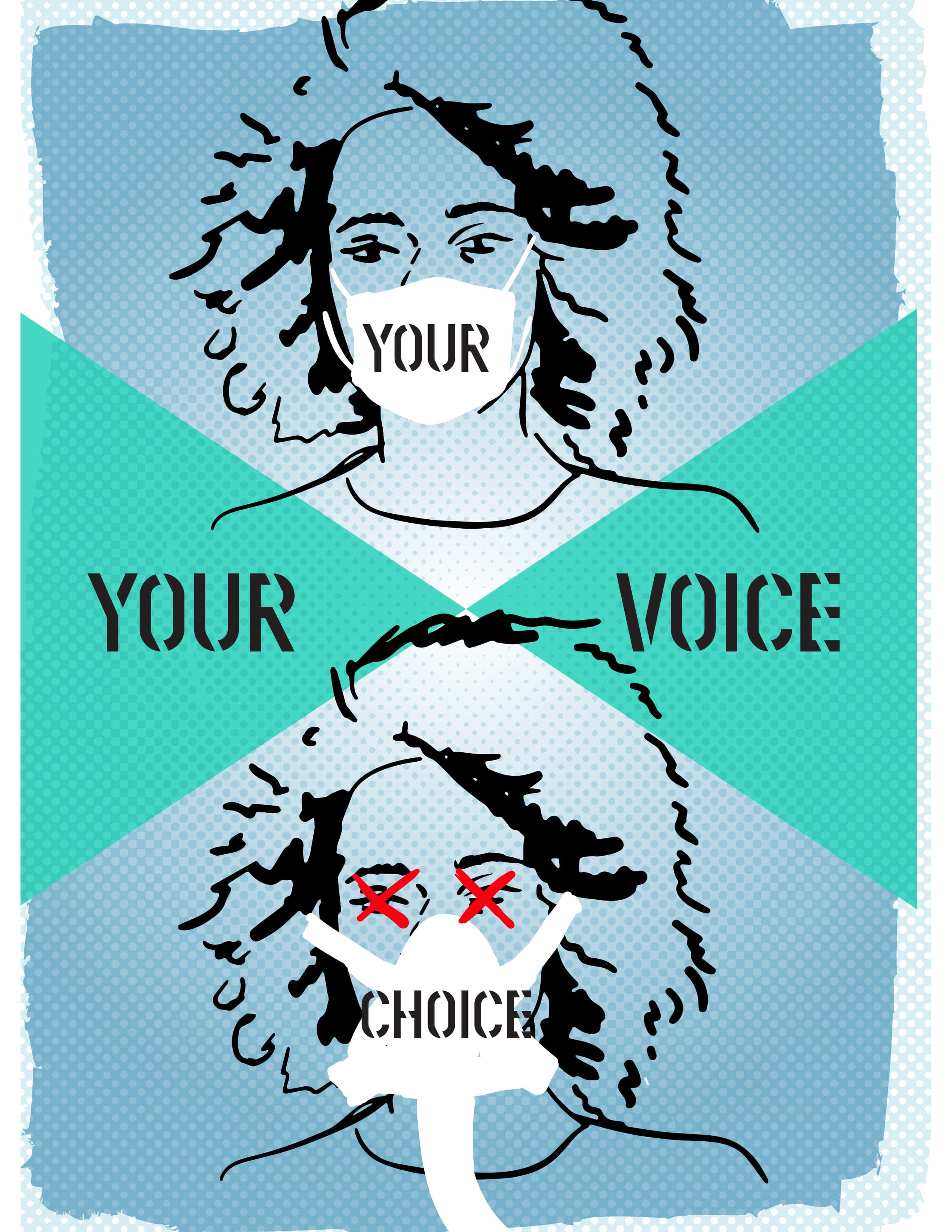 The new ad campaign illustrates the grim realities of the virus. 
The city of Tampa is getting serious about the rising number of COVID-19 cases with a new ad campaign that illustrates the grim realities of the virus. 
The city partnered with a local advertising agency, ChappellRoberts, to launch its "Choose Your Mask" COVID-19 safety awareness campaign. The new ad shows a person wearing a face mask and a person on a ventilator, with the phrase "Your choice, your voice" scattered across the poster. 
"The risk of going out without a mask could literally be life or death, and we need folks to take that seriously," Tampa Mayor Jane Castor said in a news release. "If you have a loved one who is not practicing COVID-19 safety, it's time to speak up and have that tough conversation. By failing to wear a mask, you are not only putting yourself at risk, but you're putting all those around you at risk, too."
Posters will be displayed across the city on street poles and storefronts, with the campaign targeting high traffic areas where people are often spotted not wearing masks, according to a news release. Specific locations include Ybor, South Howard and downtown. 
The city's code enforcement office will be distributing the signs along with free masks Monday.
This new campaign comes on the heels of another public health initiative announced across the bay in St. Petersburg earlier in the day, the "Race to Safe" campaign. Both Hillsborough and Pinellas County have issued mask mandates and several ordinances, but have struggled with code compliance, likely lending to increased case numbers in the past couple of weeks.
Hillsborough County reported a two week average positivity rate of nearly 8%, as well as a case increase of 22.24% in the past week, according to the county's COVID-19 dashboard. Overall, the county has reported 61,276 total positive cases, and 965 deaths from the virus.