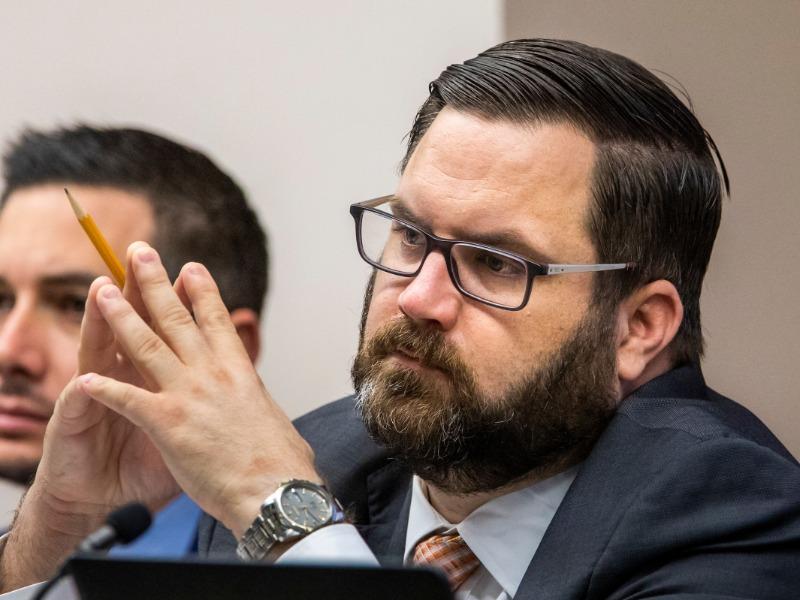 Latvala sponsored a kidney transplant bill for the 2020 Legislative Session.
The Florida Renal Association named Largo Rep. Chris Latvala as its 2020 Legislator of the Year for his work in the legislature supporting organ transplant initiatives. Latvala announced the award Tuesday on Facebook.
The FRA works to improve access and quality care to Floridians with chronic kidney disease. The FRA credits its award to Latvala for his sponsorship of the Organ Donation bill (HB 1137), which sought to improve organ transplant research and the process throughout the state. The measure was the FRA's number one priority in the 2020 Session.
The bill specifically prohibited organ transplantation facilities from charging certain persons for specified services, and proposed incentives for facilities to increase organ donation and efficiency in the state. The bill passed the House floor, but was not heard in the Senate.
The FRA also thanked Sen. Gayle Harrell for sponsoring the Senate version of the bill.
There are currently 93,000 people in the U.S. on a waiting list for a kidney transplant, according to the FRA. However, at least 3,500 donated kidneys are discarded every year.
More than 37 million Americans have chronic kidney disease, and about 5,000 die each year while on the kidney waiting list. This makes kidney disease the ninth leading cause of death in the U.S.