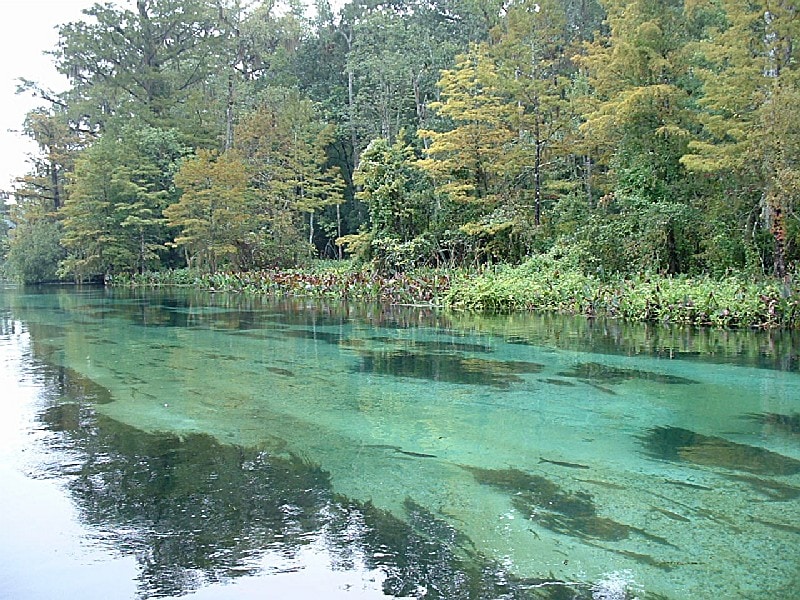 Say goodbye to 2020 with a hike through the Florida outdoors.
Plenty of people are ready to tell 2020 to "take a hike." Florida's state parks system has you covered.
The Florida State Parks Foundation is promoting 18 different hikes the morning of Jan. 1 to help celebrate the start of 2021. The organization works to aid the Florida Park Service via preservation, education and volunteer initiative in the 175 state parks located throughout Florida.
"First Day Hikes is a national event started by the National Association of State Park Directors years ago," said Florida State Parks Foundation President Gil Ziffer.
"In recent years it has attracted tens of thousands of people who celebrate the New Year with a relaxing walk outdoors."
The COVID-19 pandemic will alter the tradition slightly this year, Ziffer explained.
"Rangers and volunteers normally guide the First Day hikes, which provide a great way to learn about the nature and history of our fabulous award-winning state parks," he said.
"However, this year, we are encouraging people to go on self-guided hikes. Eighteen parks will have rangers walking the trails to answer questions."
A handful of hikes will still be guided. For a list of available events, visit the Florida State Parks website and scroll through the New Year's Day offerings. The group says those events can be great ways to showcase the state — safely — to family members visiting from out of town.
"Begin 2021 with a focus on your physical and mental well-being with a First Day Hike in one of our great state parks," Ziffer added.
"Despite the challenges faced during 2020, volunteers and park staff kept our parks going, providing a welcome and safe place for people wanting to exercise and explore the outdoors during these restricted social times. Hopefully, as we enter 2021 we can all look forward to a healthier and happier New Year."
The Florida State Parks Foundation began in 1993 as Friends of Florida State Parks. Volunteers donate more than a million hours each year helping the group.