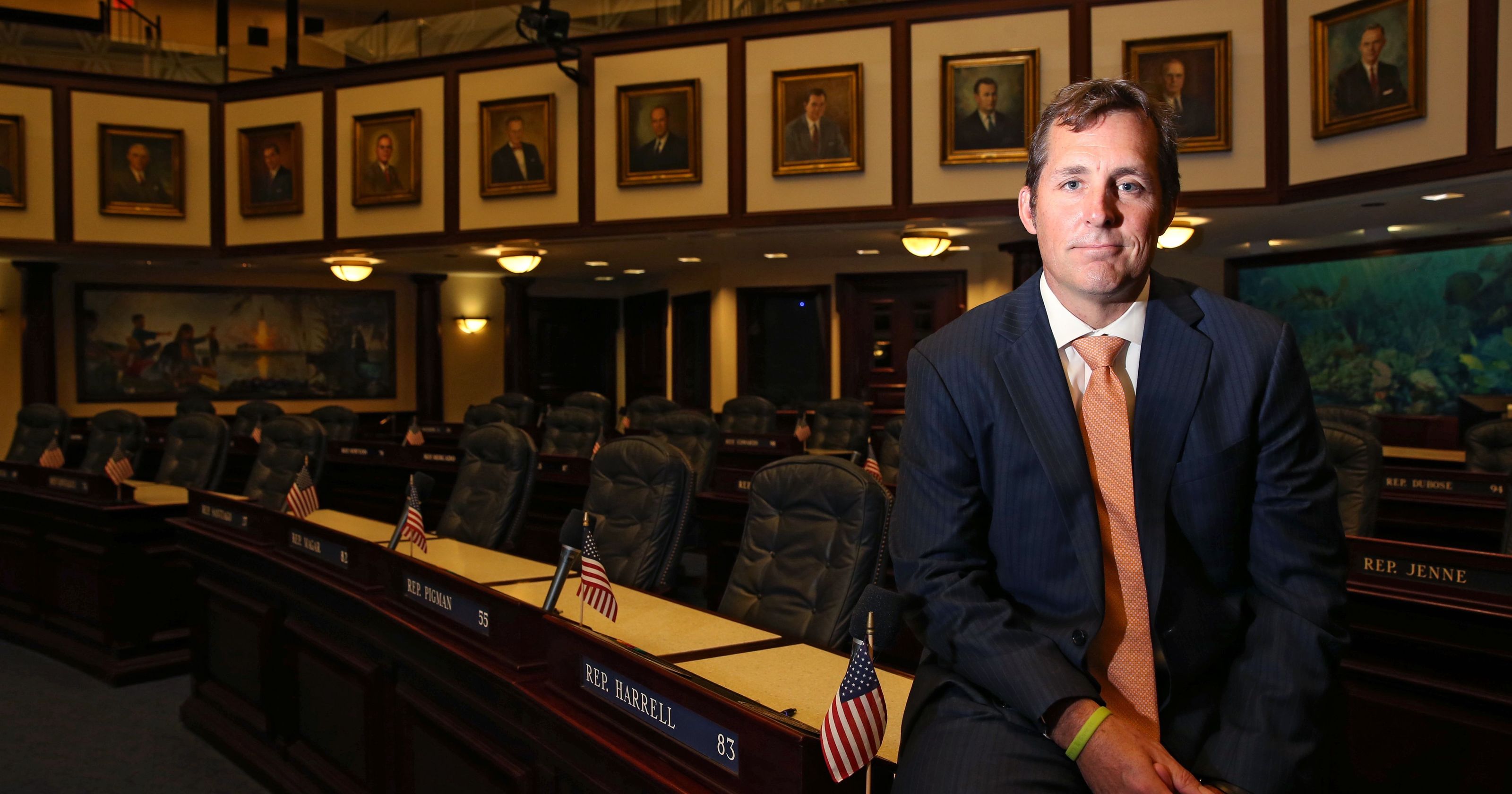 Beshear's tenure is largely defined by his response to the COVID-19 pandemic
Florida Department of Business and Professional Regulation (DBPR) Secretary Halsey Beshears will step down on Jan. 29, citing personal health issues.
Beshears, a former state Representative from North Florida who was appointed by Gov. Ron DeSantis in December 2018, said in a letter to the Governor Friday that he has "been dealing with health issues" for the past two months.
"It is in the best interest of my health, my family, and the department that I focus my full attention on getting well," Beshears wrote.
"We have a strong leadership team in place that will continue operations daily until Gov. DeSantis places his next appointee," an agency email said.
Beshears, a Republican from Monticello, was elected to the House in 2012 and was among DeSantis' first agency-head selections after the Governor was elected in 2018.
When he announced Beshears' appointment, DeSantis called him a "champion for deregulation."
He succeeded Jonathan Zachem at the department, which oversees regulated industries such as gambling, alcohol and tobacco. The agency also handles licensing and regulation for a wide range of professions, including barbers, cosmetologists and real estate agents.
Beshears' response to the COVID-19 pandemic largely defines his two-year tenure. Alongside DeSantis, Beshears oversaw the closure and reopening of businesses statewide during pandemic lockdowns.
Bars and drinking establishments were among the many businesses that were shuttered.
Drinking establishments were allowed to reopen on June 5, following an order issued by DeSantis that allowed them to operate at 50 percent capacity while requiring customers to be seated. But three weeks later, as the number of COVID-19 cases spiked, Beshears ordered a shutdown of "vendors licensed to sell alcoholic beverages for consumption on the premises, but not licensed to offer food service."
Beshears blamed the uptick in coronavirus cases on "younger individuals" who packed into bars, pubs or nightclubs and disregarded social-distancing requirements that had allowed the establishments to reopen.
But, departing from ordinary regulations, Beshears did not require that a minimum amount of bar owners' sales come from food.
Drinking establishments that sold small servings of food, such as Hot Pockets or hot dogs, were allowed to open, while those that only served alcoholic beverages were forced to remain shuttered until they were allowed to reopen in September.
Beshears also was in the crosshairs as vacation-rental property owners sought to reopen last summer.
After shuttering vacation-rental properties in late March, DeSantis on May 18 lifted the ban for counties outside of South Florida, with a caveat: County officials had to submit proposed rental procedures to the state and get the go-ahead from Beshears before bookings could resume.
The result was a patchwork of restrictions that varied from one county to the next.
In his resignation email, Beshear's also cited the agency's other accomplishments during his tenure.
"Our agency has made so much progress in improving customer service, increasing efficiencies, creating a 48-hour turnaround mindset, and helping Florida's citizens get back to work," Beshears said. "All of this is a result of each and every one of your efforts in striving to make this agency leaner, faster and stronger. For your hard work and dedication, I thank you."
Before serving as DBPR head, Beshears served in the Florida House. He sponsored and passed legislation in policy areas ranging from transportation to building construction and more.
The Florida State University graduate also served as chair of both the Business and Professional Subcommittee and Careers and Competition Subcommittee.
In a statement, The Florida Restaurant and Lodging Association (FRLA)  praised Beshears and his leadership.
"On a personal level, I want to thank Secretary Beshears for his open communication with us and our industry during his tenure and for helping us find meaningful solutions throughout the COVID-19 pandemic," FRLA CEO Carol Dover said. "I credit his guidance and approach to the survival of many Florida establishments and will sincerely miss working with him."
Beshears is the current owner of 850 Investments and Management and 904 Investments of Duval County.
"For two years now, I have had the privilege of working with all of you in this agency to improve the working families of Florida," Beshears wrote. "I am thankful for Gov. DeSantis' confidence in me to lead this agency and for his leadership."