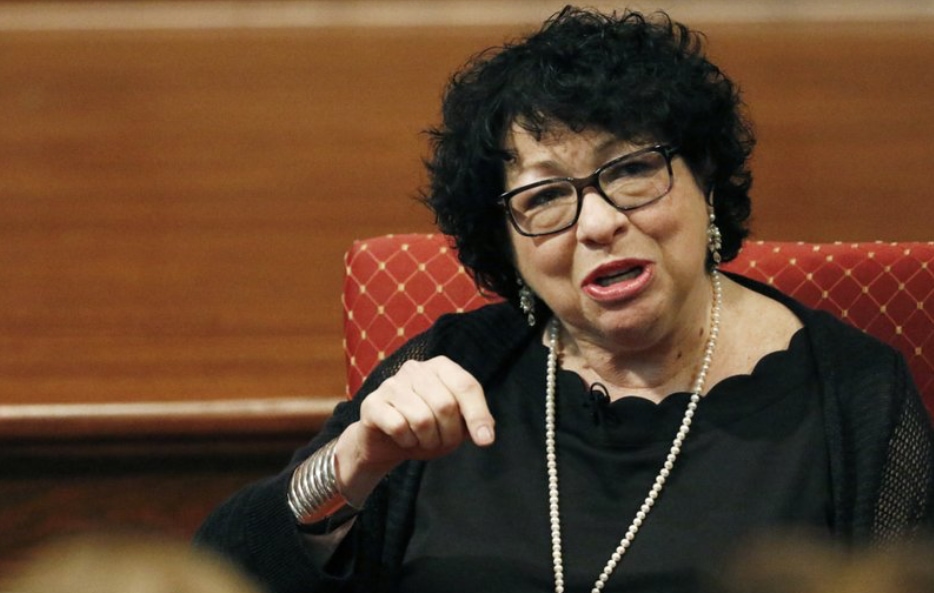 Harris also reportedly received congratulatory call from Mike Pence.
Vice President-elect Kamala Harris will be sworn in by Supreme Court Justice Sonia Sotomayor on Wednesday, a history-making event in which the first Black, South Asian and female vice president will take her oath of office from the first Latina justice.
Harris chose Sotomayor for the task, according to a person familiar with the decision. She'll also use two Bibles for the swearing-in, one of which belonged to Thurgood Marshall, the first Black Supreme Court justice.
ABC News first reported the latest details of Harris' inauguration plans.
Harris has expressed admiration for both Sotomayor and Marshall. She and Sotomayor share experience as prosecutors, and she once called Marshall — like Harris, a graduate of Howard University — one of her "greatest heroes."
The vice president-elect said in a video posted to Twitter that she viewed Marshall as "one of the main reasons I wanted to be a lawyer," calling him "a fighter" in the courtroom.
And this will be the second time Sotomayor takes part in an inauguration. She swore in President-elect Joe Biden as vice president in 2013.
Harris on Saturday received a congratulatory phone call from Vice President Mike Pence, according to sources who spoke with the Associated Press.
Pence, who didn't speak with Trump for days after the siege, has become an unexpected — albeit late — defender of Biden's win. The vice president resisted enormous pressure from Trump to try to interfere in Congress' certification of the Electoral College vote count last week — even though he has no such power. And he has announced that he will attend Biden's Jan. 20 inauguration, which Trump is refusing to do — making him just the fourth president in the nation's history to skip the symbolic passing of the torch.
Pence and Harris spoke Thursday afternoon and had a "good call," according to one of the people familiar with the conversation, with Pence congratulating Harris and offering his assistance. The people spoke on condition of anonymity to describe the private exchange.
The call came less than a week before Biden and Harris take office and just over a week after Trump supporters violently stormed the Capitol and tried to halt the peaceful transition of power after he delivered a speech calling on them to "fight." Five people died, including a Capitol Police officer, and Trump got impeached on a charge of incitement of an insurrection.
While Trump has remained largely behind closed doors, without his Twitter bullhorn and fuming since his loss, Pence has been stepping up and fulfilling many of the ceremonial duties of the presidency.
____
Republished with permission from The Associated Press.