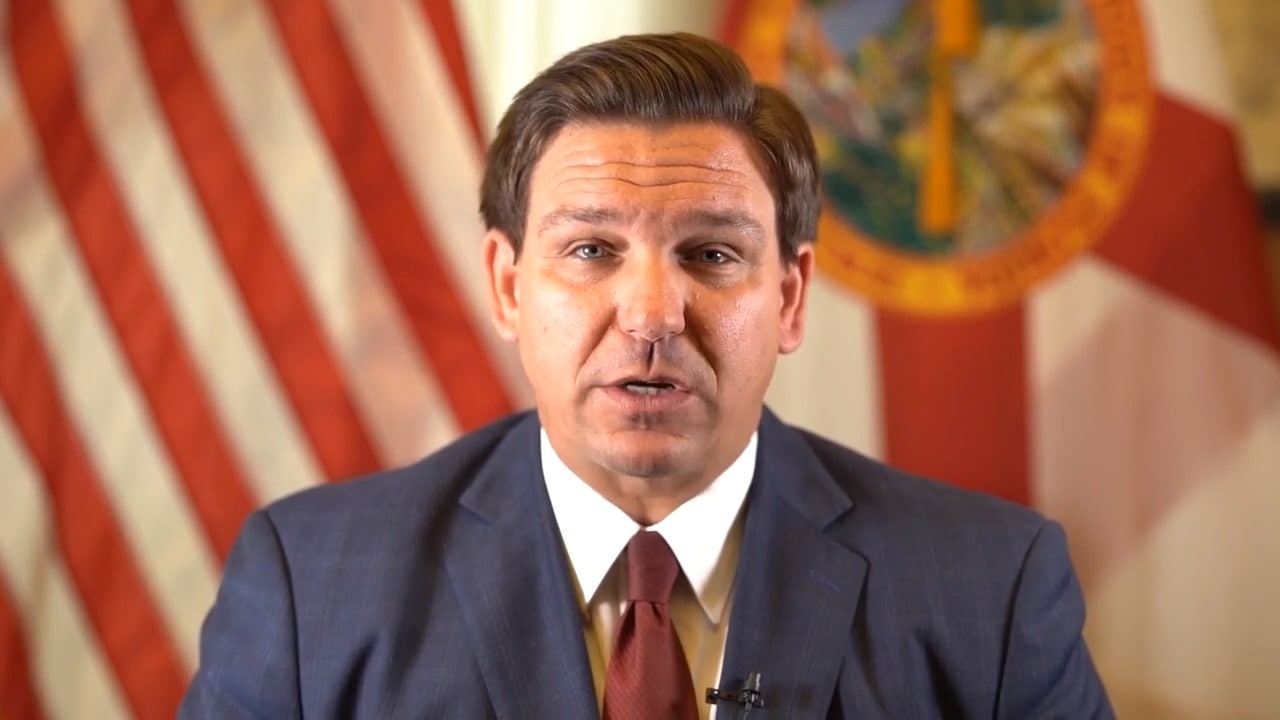 The Governor is bringing the troops home.
Gov. Ron DeSantis has ordered Florida National Guard members to return home from Washington, D.C.
DeSantis discussed the decision Friday morning on "Fox and Friends," decrying a "half-cocked mission" that had outlived its purpose.
"These folks are soldiers, not Nancy Pelosi's servants," DeSantis said. "This is a half-cocked mission at this point and the appropriate thing is to bring them home."
Reports found guardsmen and women were forced to leave the Capitol Thursday night and instead take their rest in a nearby parking garage. The facility had just one bathroom with two stalls for some 5,000 troops, according to POLITICO. In the garage there was no internet reception and just one electrical outlet. And the garage is not heated, making or chilly conditions as temperatures in Washington dipped into the low 40s by nightfall.
Hours later, perhaps due to a spate of criticism, guardsmen and women were allowed back into the Capitol.
Prominent Florida leaders, including Sen. Marco Rubio, hailed DeSantis' decision even ahead of his appearance on cable news.
"We are very proud of and grateful to the Florida National Guard. Now, I hope more of them can go home to their families, their jobs and their own beds," Rubio tweeted Friday morning.
The National Guard forces went to Washington to respond to security concerns surrounding the inauguration of President Joe Biden, after pro-Donald Trump protesters stormed the Capitol Jan. 6, raided offices, and battled law enforcement in a failed effort to stop the election certification.
The troops, hailed as heroes early in the week, found the situation reversed quickly, causing lawmakers to object.
Florida Republicans Rubio, Sen. Rick Scott and Rep. Mike Waltz, objected overnight to the treatment of the troops in the hours before DeSantis' decision.
"I don't know who ordered them to go sleep in a garage and can't understand why they would do that. It needs to be reversed," Rubio lamented Thursday night in a tweet.
"This is unacceptable. These men and women are serving our nation and should be treated with the respect they deserve," Scott declared, also on Thursday night.
"This treatment is beyond despicable. While these service members are away from their families, we should be working to accommodate them —not force them out in the cold," Waltz asserted. "Lawmakers and staffers who demanded National Guard be station at the Capitol are now complaining about their presence. You can't have it both ways. These are soldiers, not props."