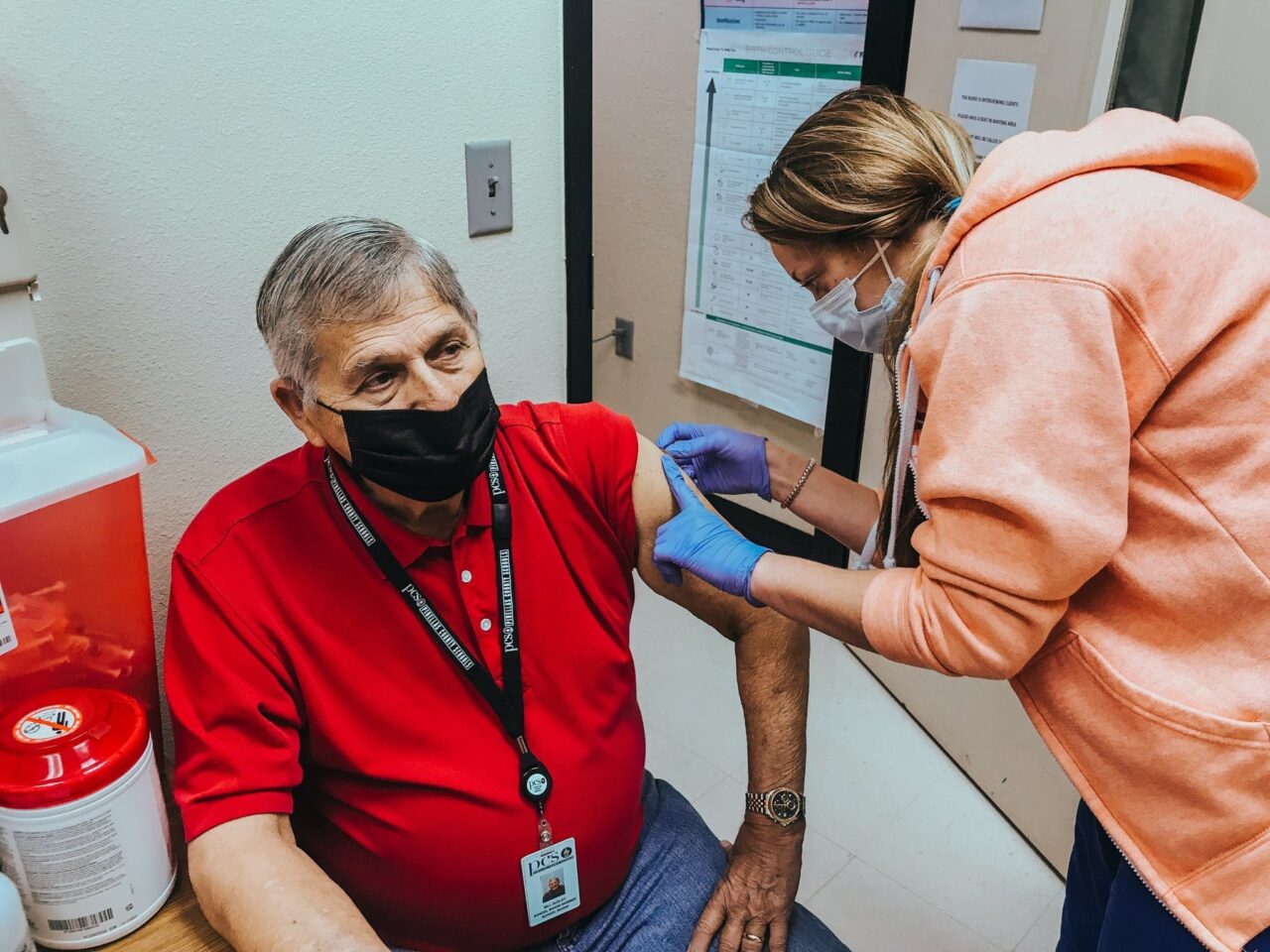 Teachers and staff 65 and older will begin getting vaccines this week.
Hillsborough County Public Schools will start administering vaccinations to senior staff members by the end of this week.
The school system will partner with the Florida Department of Health in Hillsborough County and Tampa General Hospital to vaccinate HCPS employees 65 and older.
Employees who qualify are being contacted by the hospital to make an appointment on Friday or Saturday. DOH-Hillsborough is providing the vaccine.
"Rest assured that I will continue to advocate for all PreK-12 educators to be prioritized for the COVID-19 vaccine," HCPS Superintendent Addison Davis said in a news release. "Educators continue to take on critical roles in our community and it is imperative teachers, administrators and school-based support staff are protected."
The initiative aims to vaccinate the school district's most vulnerable employees, such as teachers, administrators, bus drivers and custodians. Fewer than 2,000 employees will be vaccinated.
"It's important to protect our most vulnerable educators," Dr. Douglas Holt, DOH-Hillsborough director, said in a news release. "We wish we could include everyone, but with limited vaccine, we need to prioritize those who are most vulnerable first. Once the vaccine is in greater supply, we'll return and expand the initiative."
Neighboring Pinellas County is starting a similar initiative this week. The school district is setting up vaccinations for employees who are 65 and older at closed points of distribution. Those who are eligible and interested must contact their supervisor for more information.
The initiative comes after Davis, along with Hillsborough School Board Chair Lynn Gray, sent a letter to Gov. Ron DeSantis urging him to include educators in the next round of vaccinations. However, the state has yet to implement a plan to prioritize vaccinations for teachers.
"Each time one of our dedicated employees contracts COVID-19, it jeopardizes the health of our organization and diminishes the quality of the educational experience for our students," Davis said.