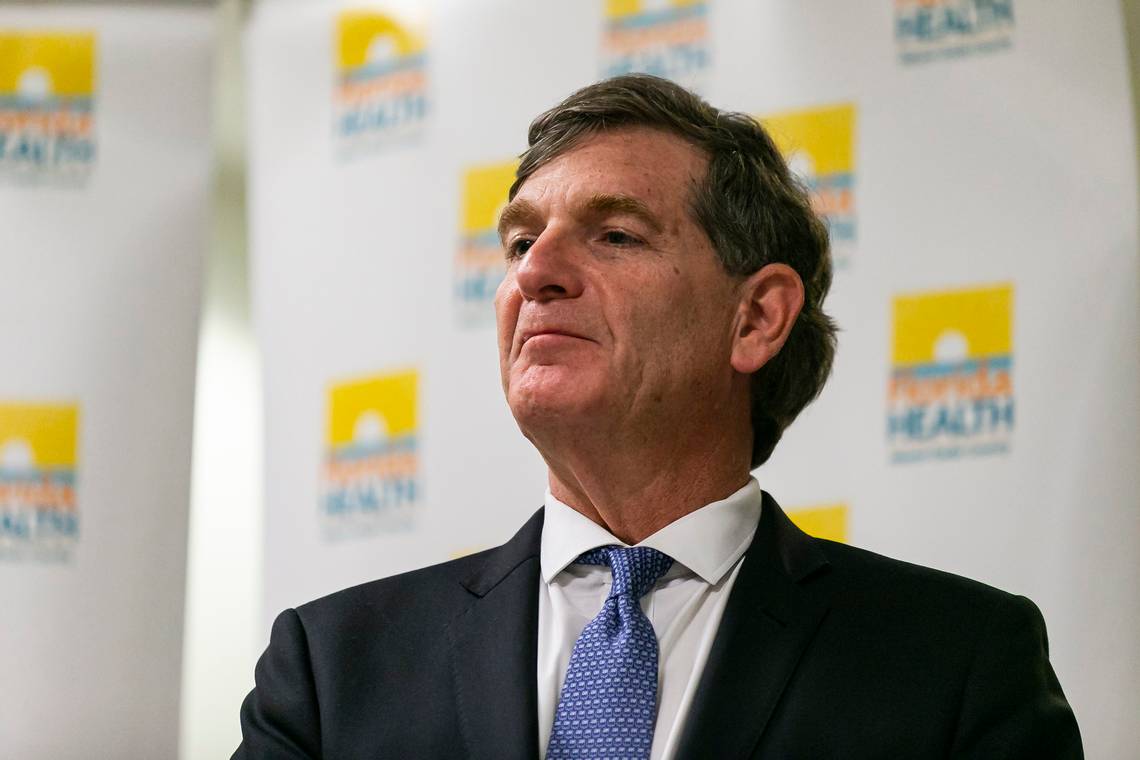 However, Scott Rivkees' memo doesn't carry any punishments for violating it.
Surgeon General Scott Rivkees has issued an advisory to curb "vaccine tourism" after reports of visitors jumping in line to get vaccinated in Florida.
Under the notice, the Department of Health is asking COVID-19 vaccine providers to ensure that recipients are Florida residents or seasonal residents. Non-Floridians in the state to offer health care services may also receive the vaccine.
The advisory is the state's most concrete effort so far to stop non-Floridians, and even non-Americans, from traveling to the Sunshine State to get a shot.
Florida is in its sixth week of vaccine rollout.
As a public health advisory, there are no penalties for violating it. But DOH doesn't anticipate vaccine providers to flout the advisory.
"A Public Health Advisory provides guidance for Floridians and public health partners," department spokesman Jason Mahone said in a statement. "We expect that every entity in the state administering the vaccine will follow this guidance."
Gov. Ron DeSantis said this month that there have been calls to vaccine registration hotlines from foreigners and residents of other states who want to travel to Florida only long enough to get the shots, but they are turned away.
DeSantis on Tuesday said he might ask the Agency for Health Care Administration to issue a memo discouraging vaccinating non-residents. Rivkees' advisory Thursday covers that ground.
People can prove their residency with a drivers license or Florida identification card. Snowbirds can show two documents proving a residential address in the state.
Prior to Rivkees' order, the state's top officials mostly assuaged concerns about vaccine tourism in public statements.
Florida is not vaccinating tourists, DeSantis has repeatedly told reporters. This month, he has consistently defended snowbirds' right to get a vaccine in Florida. In the Sunshine State, they pay taxes, use medical services and live six months out of the year, he argued.
"We're a transient state," DeSantis said. "You'll have people that will be here and it's not like they're just on vacation for two weeks."
However, the requisites applied in Rivkees' memo for seasonal residents do not refer to any living duration or the "six months" DeSantis has frequently mentioned. The advisory also carries no penalty for providers that flout the department's request.
Rivkees assured a Senate panel last week that 97% of vaccine recipients in the state are Floridians. During a House panel the day prior, Division of Emergency Management Director Jared Moskowitz railed against vaccine tourism as "abhorrent." Rivkees agreed.
"If we are made aware of situations where things are happening where individuals are being vaccinated outside of the groups that are supposed to be vaccinated, this is something that would be looked into," the Surgeon General told senators.
DeSantis in December signed an executive order allowing those 65 and older to get a vaccine, making Florida the first state in the nation to do so. The order broke ranks with the U.S. Centers for Disease Control and Prevention initial guidance, which recommended that essential workers and those 75 and older should be first to receive vaccines. The U.S. Department of Health and Human Services has since adopted guidance closer to Florida's.
Some contend that Florida's broader access may lure Americans into the state's already long COVID-19 vaccine line.
DeSantis and Moskowitz have both suggested that vaccine tourism implies that Florida has efficiently offered shots to the state's older population.
As of early Thursday, Florida has administered 1,306,983 doses to 1,183,012 people, including 776,561 people 65 years old or older.
Rivkees' advisory is accessible here.
To prove seasonal residency, individuals can show a deed, mortgage, monthly mortgage statement, mortgage payment booklet or residential rental or lease agreement; one proof of residential address from the seasonal resident's parent, step-parent, legal guardian or other person with whom the seasonal resident resides and a statement from the person with whom the seasonal resident resides stating that the seasonal resident does reside with him or her; a utility hookup or work order dated within 60 days before registration in the medical use registry; a utility bill, not more than 2 months old; mail from a financial institution, including checking, savings, or investment account statements, not more than 2 months old; mail from a federal, state, county, or municipal government agency, not more than 2 months old; or any other documentation that provides proof of residential address as determined by department rule.