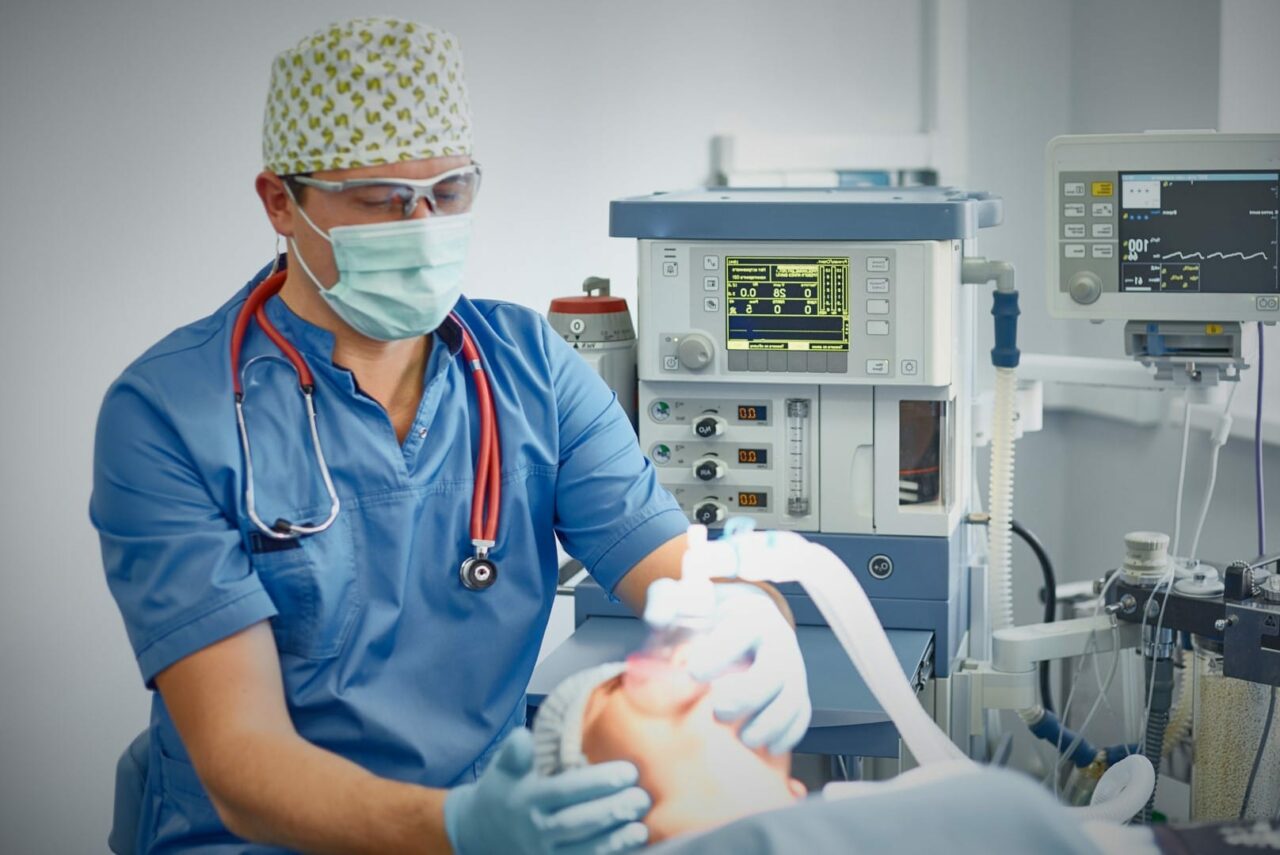 We are proud to have been, and continue to be, on the front lines of this crisis.
We, physician anesthesiologists, are the medical doctors who keep you and your family comfortable and alive during surgeries.
The critically important role we serve in protecting and keeping patients safe may at times go under-appreciated by the general public.
Yet, our patients recognize that when it comes to their lives and comfort, every second counts and physician anesthesiologists are made for these moments.
January 31 — February 6 marks the annual recognition of Physician Anesthesiologists Week. This week highlights and celebrates the importance of these physicians, especially the critical role they play in anesthesia care and on the front lines of the COVID-19 pandemic.
During Physician Anesthesiologists Week 2021, my colleagues aim to inform the public, patients, lawmakers, and those in the health care field about the critical role physician anesthesiologists play in patient safety and during vital moments of care.
The physician-led anesthesia model provides the safest, most cost-effective kind of anesthesia care available. It is absolutely worth understanding its importance in health care and the critical role physician anesthesiologists provide within it.
Physician anesthesiologists are guardians of patient safety in health care and make a difference when it matters most– in the operating room, in the delivery room, in the intensive care unit, in pain clinics and during unprecedented times such as a pandemic. When taking care of you and your family, every second counts!
Physician anesthesiologists are first and foremost physicians. Our training encompasses the entire breadth of medicine and provides for flexibility, expertise, critical thinking, and experience in moments of crisis, whether it be in the operating suite, the recovery room, or during childbirth to quickly and efficiently manage life-threatening emergencies.
No greater example exists to highlight the skill level and commitment to patient care of physician anesthesiologists than their response to the COVID-19 pandemic.
Faced with a challenge to administer safe care with the critical delicacy and attention to detail needed for this crisis, anesthesiologists stepped up. We rapidly developed protocols to keep operating staff safe to limit exposure to COVID-19 allowing our health care team to continue their fight for another day; we quickly introduce novel strategies to optimize ventilation and oxygenation in surgical critical ill patients saving many uncounted lives.
We helped to streamline the efficiency in the operating room at a time of an overwhelming onslaught on the resources of hospitals.
We are proud to have been, and continue to be, on the front lines of this crisis and to use our experience, including 12 to 14 years of education and up to 16,000 hours of clinical training. We are uniquely equipped to provide the best care for patients and provide an essential role in the proven physician-led team anesthesia care model.
Years of hands-on clinical experience in high pressure and tense situations has already paid huge dividends in this crisis. The highly specialized education and training made physician anesthesiologists the perfect fit for this unprecedented and unexpected moment.
Physician anesthesiologists were able to pivot on the spot and it meant thousands of patients were, and will, be able to receive care without compromise.
As a physician anesthesiologist, high-quality patient care matters above all. A physician anesthesiologist's education and training can mean the difference between life and death. It is clear that no other type of practitioner can match a physician anesthesiologist's ability to navigate vital moments of anesthesia care.
I sincerely thank my colleagues, their teams, and all those who selflessly serve Florida's patients every day by settling for no less than their best.
My gratitude also extends to our Governor who not only has made it a priority to vaccinate front-line health care workers so we can continue to serve during this time, but more importantly broke with Center of Disease guidelines for Seniors to be vaccinated who sadly make up the majority of hospital patients with severe COVID-19.
Physician anesthesiologists are made for this moment and will endeavor to fight for patient safety and quality care not only this week, but every day ahead.
___
Dr. Frank Rosemeier, M.D., is a physician anesthesiologist and Critical Care Medicine Specialist who has been in practice for more than 20 years. He also serves as the president of the Florida Society of Anesthesiologists.