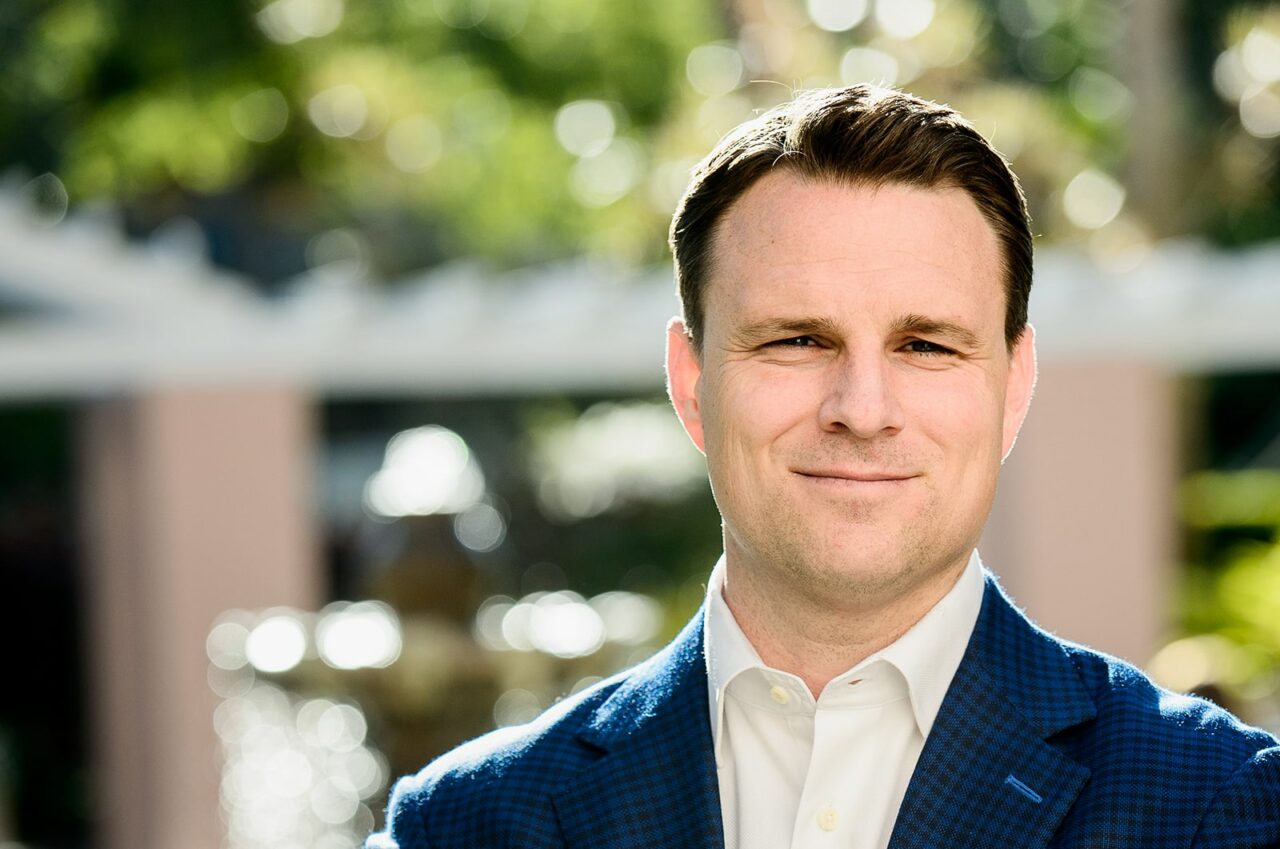 Weatherford grew up wanting to play like Derrick Brooks. Now the two men help lead Tampa's Super Bowl effort.
Before he entered politics and later became Speaker of the Florida House, Will Weatherford was a football player — first at Land O'Lakes High School and later at Jacksonville University.
In his family, football is more than just a game. It's part of their DNA. The six Weatherford brothers played in high school and college. Will played linebacker, and as far back as middle school, he fixed on a role model to emulate. It was a linebacker at Florida State, a future NFL Hall of Famer and Super Bowl hero named Derrick Brooks.
Will never dreamed he and Brooks would one day be teammates, but here they are. They are co-chairs of the Tampa Bay Super Bowl LV Host Committee, and for the past 18 months, they have helped direct a massive civic engagement to prepare for the city's fifth and most challenging Super Bowl.
"Derrick is a unicorn. He is a Hall of Fame athlete, a Hall of Fame person, an incredible community leader," Weatherford said. "He has such an ability to relate, support, and motivate people. I've never met anyone like him. His humility, on top of that, sets him apart from everyone else.
"When I think of the Bucs legacy, Derrick Brooks personifies that to me. Everything is great about the Bucs; Derrick Brooks personifies it."
It's a mutual admiration duo.
"Any time that we faced challenges, and we needed to reach someone in a certain area, Will was able to do it. His Rolodex of contacts is second to none. And when you talk about someone who is a connector in the business world, Will was able to provide that," Brooks said.
"He was able to foresee some obstacles in leadership and guide us. We had some hurdles, but he was right there on the front lines with me and helping us overcome the hurdles."
Both men believe in public service, and their strengths play off each other. Brooks commands any room into which he steps. People don't say no to Derrick Brooks.
They both know how to handle pressure and make quick adjustments if necessary.
And as the game plan came together, Weatherford's experience and contacts help extinguish fires before they become infernos.
"Will is the straight man. He's on the political side of the event. He knows the right people to reach out to. This is something you don't put on by yourself," Tampa Mayor Jane Castor said.
"This is a collaborative event. You have to have the ability to work well with other people because it's about teamwork. He's just a wonderful human being."
Host Committee CEO Rob Higgins, who also heads the Tampa Bay Sports Commission, recruited Weatherford for the job. Even though he has four young children and is building Weatherford Capital, a private equity firm, with his brothers, Sam and Drew, it wasn't a hard sell.
"There's a lot I can say about Will, but the only statement I'm going to share is this: The man's incredible leadership skill is only rivaled by his Rolodex," Higgins said.
"If we need to get hold of anybody in the country, he knows how to pick up the phone and get us connected."
Bucs owner and co-chairman Bryan Glazer noted, "Considering all of the logistical challenges presented by the pandemic, Will's resourcefulness and innovative approach really allowed the Host Committee to stay on track and deliver a world-class Super Bowl experience."
Glazer was equally effusive about Brooks.
"Derrick is a community leader and a tremendous ambassador for the Buccaneers and the NFL all year long," he said. "But he has certainly distinguished himself even more in this capacity working alongside Will and Rob Higgins to ensure a successful Super Bowl. You can really feel the sense of ownership, pride, and passion that Derrick put into his role."
We mentioned this is the most challenging Super Bowl ever, and we know why. Staging a Super Bowl is hard enough, but COVID-19 made it 10 times as complicated.
However, for Weatherford, that just meant diving in and working through the issues.
"Ever since I came out of office as Speaker, I've looked for ways to serve. And I thought, what better way to give back and help showcase the community of Tampa Bay than the Super Bowl. Little did I know at the time what all that would mean," he said.
"We have to prepare the community in a posture with the NFL to throw the world's largest event. So, there are resources to raise, partnerships public and private, and events to be staged. The NFL Experience will have thousands of people come through it in a socially distanced way. It's a lot of work."
Now it's showtime.
The game won't bring the immediate financial windfall these spectacles usually generate, but organizers have their eye on an even bigger picture.
"The entire global stage will be set right here on Tampa Bay. All the eyes, hundreds of millions of people will be paying attention to the vista we've created right here in Tampa," Weatherford said. "And it's a defining moment for our community. A city and a community only have so many of those moments. When they come, you either define the moment or the moment defines you.
"COVID has tried really hard to define this moment for us. We're not going to let it happen."
You can bank that last statement. Stringent safety measures are in place, along with tight security at Raymond James Stadium and surrounding environs.
"We need a shot in the arm. Humanity needs a shot in the arm, literally and figuratively," Weatherford said. "We're going to give that shot in the arm on February 7 around the world and this community when we showcase Tampa Bay and put on one of the greatest Super Bowls that has ever been."
Oh, and one more thing.
Well, actually two things.
Does he have future political plans?
"I don't know. It doesn't cross my mind right now," he said. "I'm busy raising four young children, running a business, and serving like this. Public service is something I'll always do. Whether that involves my name on a ballot, I don't know. But I'll always be serving."
And the other thing?
"I get to work with my hometown hero," Weatherford said. "How cool is that?"