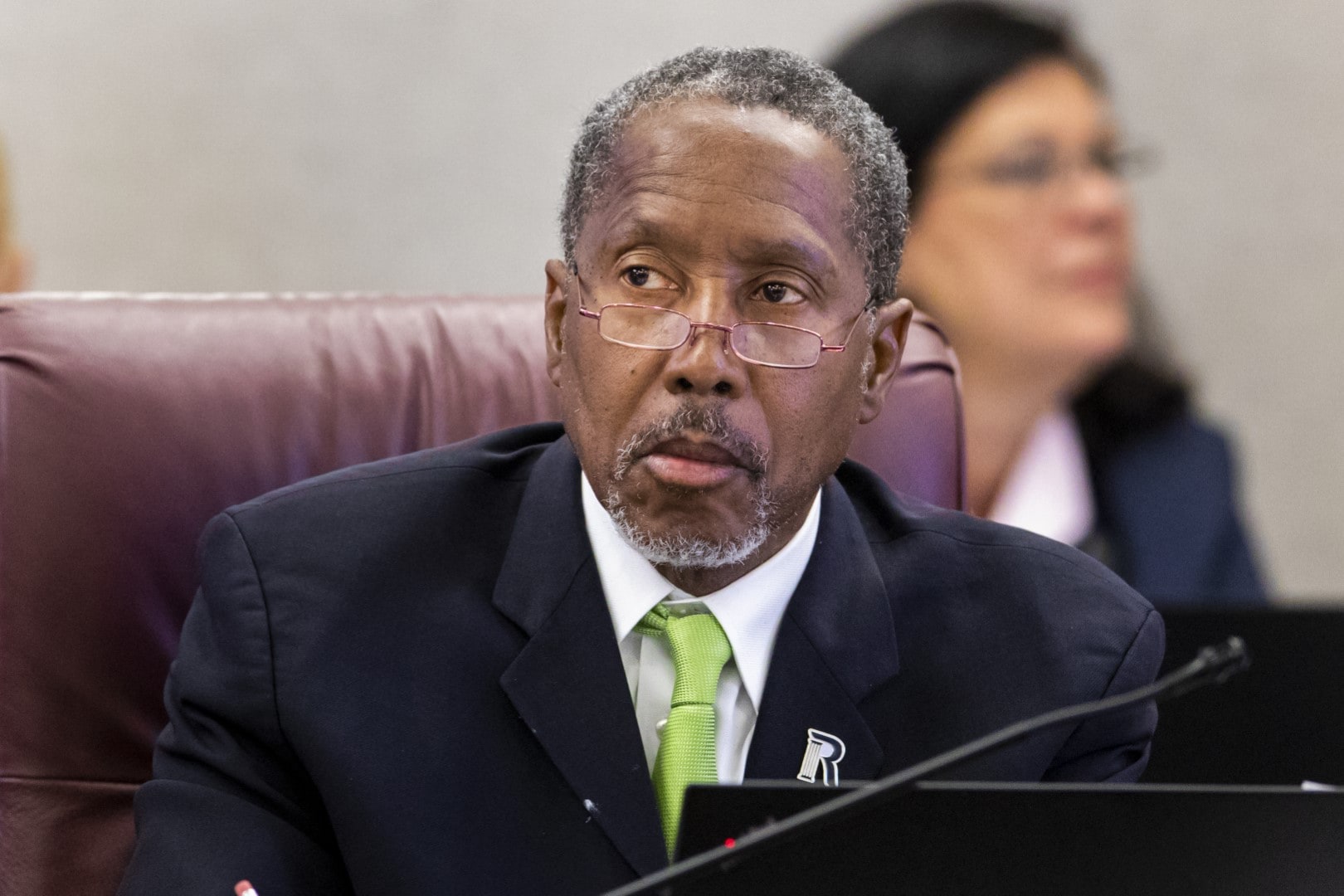 A pair of measures would let tenants seal eviction records and require eviction mediation.
A group of Tampa Bay lawmakers have filed a series of bills to support tenants facing eviction during the COVID-19 pandemic. 
Sen. Darryl Rouson filed SB 412 and SB 926 in an effort to address eviction records and housing insecurity. 
The Residential Tenancies bill, SB 412, would help address housing insecurity by referring matters of eviction to mediation in circuit courts with established mediation programs. It would also remove the requirement for the tenant to deposit money owed during eviction proceedings into the court registry.
"Our state should be utilizing mediation to discuss options for tenants and landlords prior to the eviction proceeding," Rouson said at a press conference Monday. 
Rep. Fentrice Driskell filed the House's companion bill HB 481. 
"What we're really trying to do here, to put it very plainly, is to help level the playing field and make sure that we can slow it down a bit so that we can hear the facts," Driskell said.
The related bill, Eviction Records (SB 926), would allow for defendants to move to seal their eviction record if the court finds they were adversely affected by COVID-19. The bill would apply to eviction complaints filed after March 1, 2020. 
The goal: to prevent future landlords from refusing to rent to tenants adversely impacted by COVID-19. 
"Nothing is more sacred than adequate shelter, safe and secure housing, particularly during a health crisis," Rouson said. "We allow records to be expunged and sealed for criminal offenses. Why not for the unfortunate situation of an eviction so that people can truly get a clean, start." 
Rep. Dianne Hart filed the companion bill for eviction records, HB 657. 
"Even with a moratorium in place many people were not spared from the process of losing their homes," Hart said. "Even though these circumstances were not within anyone's control, once you have an eviction on your record, it is exceedingly difficult to find another landlord willing to give you an opportunity to rent."
During Monday's press conference, Rouson emphasized that nearly 180 families a day are being evicted from their homes in Florida. 
"This is not a partisan issue. The landlord does not ask your party affiliation when he begins an eviction process," Rouson said. "No one likes going through an eviction process, why not have mediation, to discuss options between landlords and tenants when people are unable to pay and afford the rent."
Eviction-related bills spurred by the economic impact of the COVID-19 pandemic have been coming in hot to the Florida Legislature. 
In early January, Sen. Shevrin Jones filed a bill, SB 576, which would prohibit landlords from refusing to enter into a rental agreement with a prospective tenant solely based on an eviction that occurred during the pandemic.
Back in December, the passage of the $900 billion federal relief package allocated about $1.4 billion in rental relief assistance to Florida.
But, without protection from the state, which let its eviction moratorium expire in September, more tenants may face evictions come March 31 — a deadline extended by the CDC.
A National Low Income Housing Coalition report found that Florida has the second highest eviction risk rate across the country. The report found that 15.6% of Florida renters were at risk of eviction in the two months following December, compared to a national risk of eviction rate of 8.4%.