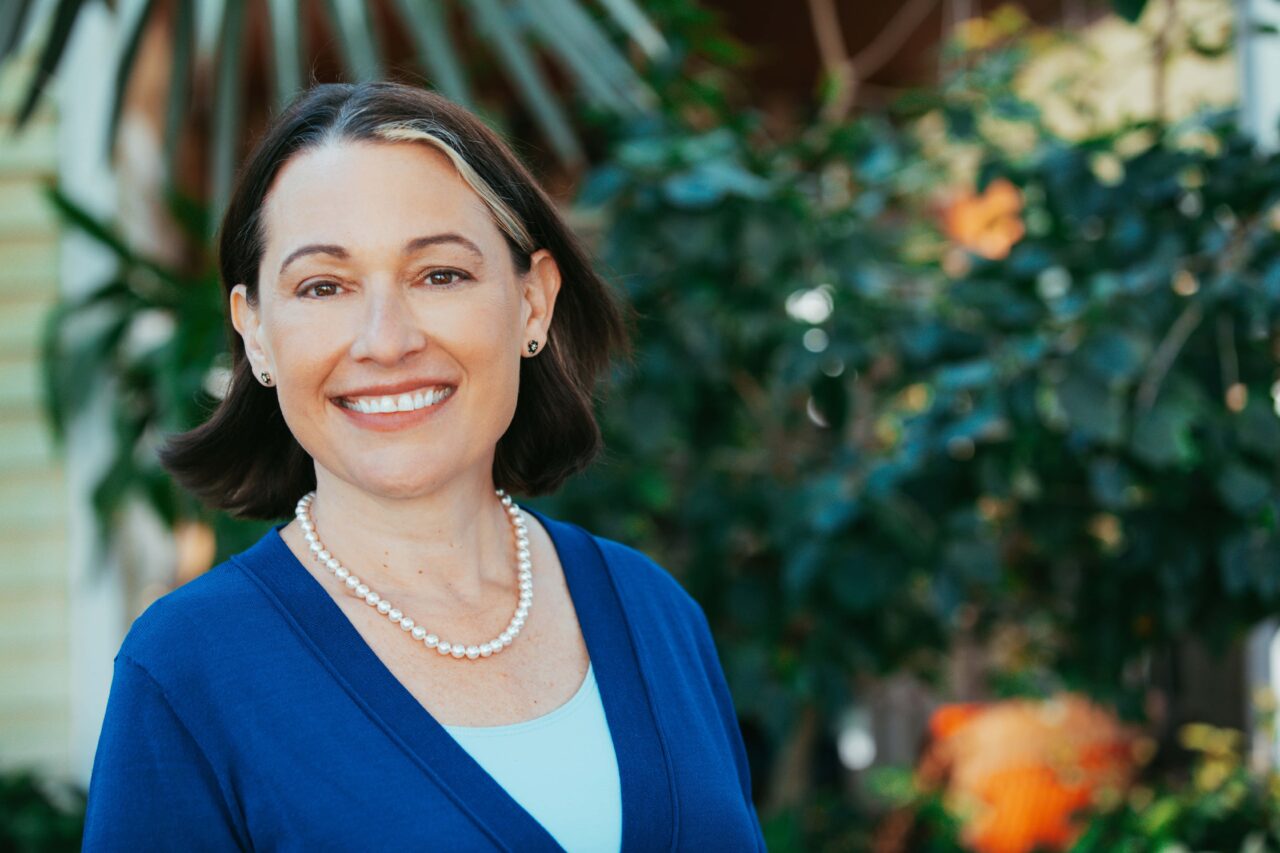 If elected, Rice would be the first openly LGBTQ mayor of St. Petersburg.
The LGBTQ Victory Fund has announced its support for St. Petersburg mayoral candidate Darden Rice.
The national organization is dedicated to electing LGBTQ candidates, and credits its endorsement for Rice to its confidence that she is well-positioned to win her race and would be a strong voice for equality. If elected, Rice would be the first openly LGBTQ Mayor of St. Petersburg.
"Darden's commitment to smart public policy that will address the needs of St. Pete's residents makes her the best choice in this race," LGBTQ Victory Fund CEO Annise Parker said in a news release. "She will also make history when elected, becoming the first openly LGBTQ person to ever serve as Mayor of St. Petersburg."
Rice launched her campaign for Mayor in early January. She was the first openly gay person to run for elected office in Pinellas County and has served on City Council since 2013.
"We are so fortunate to live in a city like St. Petersburg that is so open and welcoming to the LGBTQ community," Rice said in a news release. "But we still live in a state where it's legal to fire LGBTQ people or deny them access to  public services because of who they are. That must change.
"When I'm elected Mayor, I will stand against any attacks on civil rights and fight with our partners at the state level to make Florida a safer and more welcoming state for everyone."
During her time in the local political sphere, Rice has proven to be an outspoken advocate on issues relating to the environment and affordable housing — two major priorities in the coastal community. Rice has positioned herself as a progressive candidate in the race and is so far considered the frontrunner. She has already raised a hefty $224,000, far more than any other declared candidate.
In the race for Mayor, Rice will be up against former colleague and former state Rep. Wengay Newton, former Pinellas County Commissioner Ken Welch, USF St. Pete student Michael Ingram, Realtor Vincent Nowicki and Kenwood Organic Produce head Marcile Powers.
Welch is considered Rice's toughest competition. He has so far raised just shy of $87,000.
Some Republicans are rumored to be considering a bid, including Sen. Jeff Brandes, who has repeatedly denied his intent to run but remains a rumored contender nonetheless, and City Council members Ed Montanari and Robert Blackmon. A mystery poll also queried voters about St. Petersburg Board of Trustees member Deveron Gibbons.