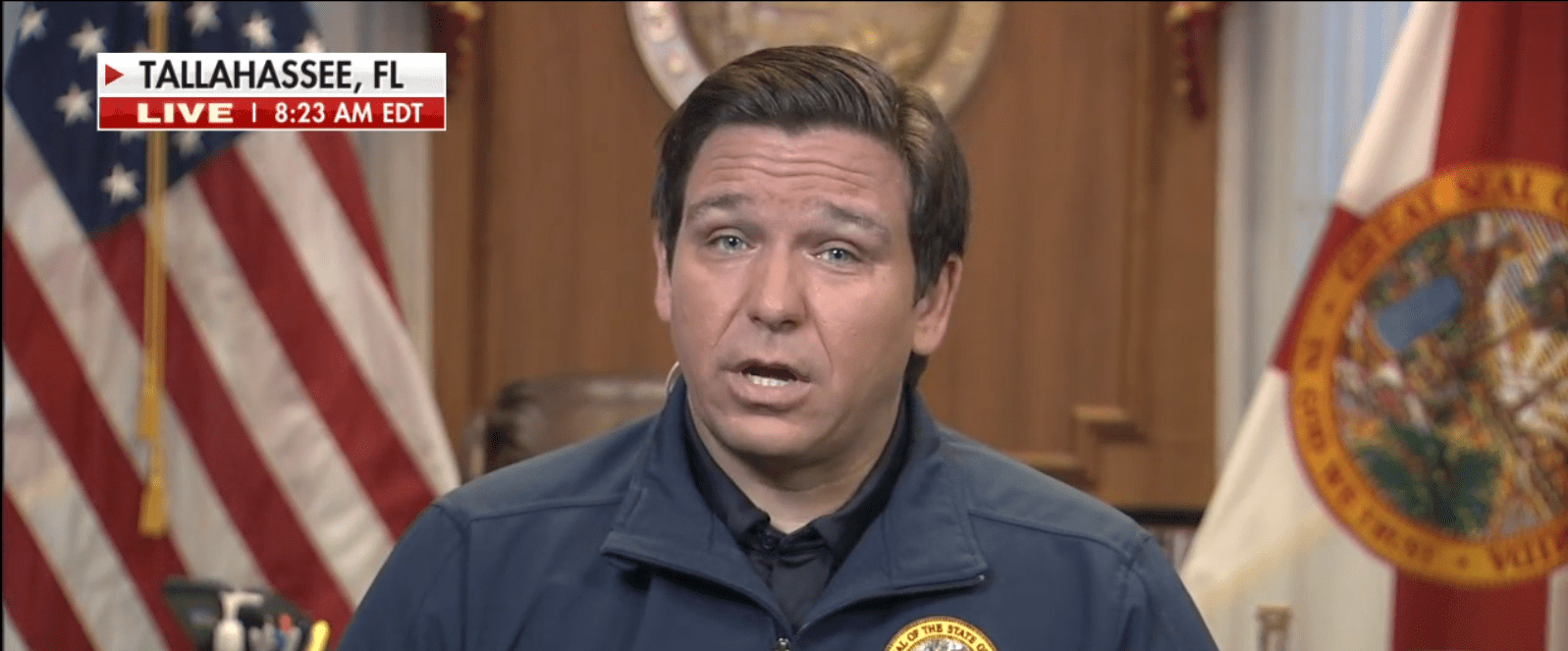 The Governor outlined his proposal during a fiery speech earlier in the day.
Gov. Ron DeSantis said Tuesday he believes his proposed anti-censorship legislation could inspire other states to follow suit.
On Tuesday morning, DeSantis threw his support behind legislation to reel in what he described as Silicon Valley's "monopoly of communications platforms" and censorship of conservatives. During a speech in Texas last month, the Governor called that effort one of his legislative priorities for the coming Legislative Session after tech companies moved to bury Parler, a favorite platform of the alt-right, following the attack on the U.S. Capitol.
To bring his proposal to the national spotlight, the Governor appeared Tuesday evening on Fox News' Tucker Carlson Tonight to relight the flame on the narrative that Florida is a national trendsetter.
"I think a lot of us have thought there was something wrong for a long time, but to just sit back and hope it gets better, that clearly wasn't going to work," DeSantis said.
Speaking beside legislative leaders and Lt. Gov. Jeanette Núñez Tuesday morning, DeSantis outlined a bill to defend data privacy and people's social media accounts. That includes a daily $100,000 fine for "de-platforming" candidates for office, such as when Twitter and other sites banned former President Donald Trump.
To that end, Zephyrhills Republican Sen. Danny Burgess has already filed legislation (SB 520), while Spring Hill Republican Rep. Blaise Ingoglia is expected to follow suit.
The legislative proposal is still fresh, but the Governor already says he is "buckled up" for an intense legislative battle.
"Is this going to be a big fight during the Legislative Session? Hopefully, we'll be able to get a lot of support," he said, adding that he believes most people want data privacy protections and safeguards against online bans.
DeSantis continued allusions during the evening show to George Orwell's dystopian world of Nineteen Eighty-Four. Social media companies can "collude" to limit email, text, and even payment processing for business owners that say the wrong thing online, he suggested.
"You go to a rally that they don't like, or you engage in wrong-think, and all of a sudden, your flower business is decapitated for a month because they take action," DeSantis said.
The Governor's announcement comes on the heels of a report released this week from New York University, which found claims that social media censors the right were unfounded. Carlson attacked that report earlier in Tuesday's show.
This year, DeSantis has painted Florida as a pioneer during the coronavirus pandemic. The state has taken first place on vaccinating seniors and vaccinating in long-term care facilities, and DeSantis extended that narrative to his proposed state budget when he branded it "Florida Leads" on Thursday.
The Governor predicted Tuesday that other states would follow Florida's lead on anti-censorship legislation.
"I think it's going to have an effect one way or another beyond our borders," he said.