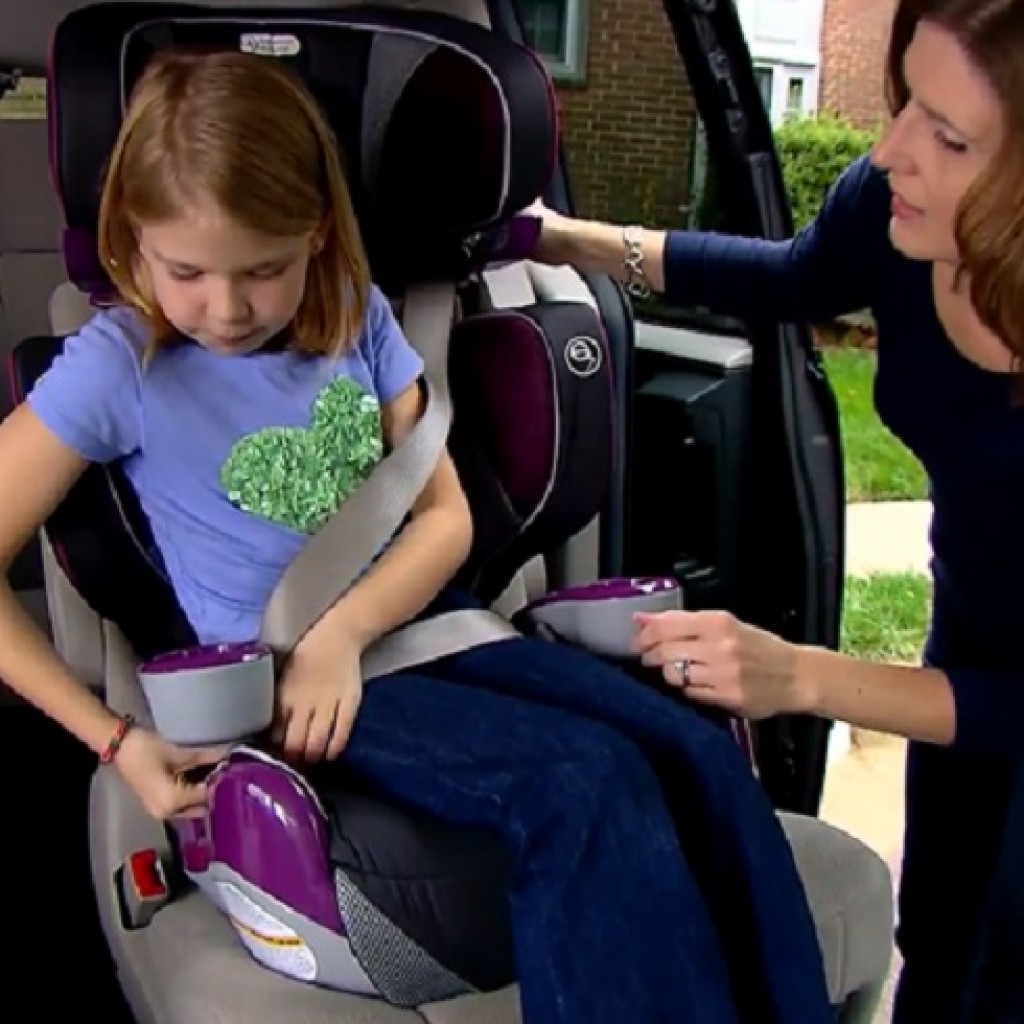 One bill would extend the age requirement for booster seats.
The Senate Committee on Children, Families and Elder Affairs passed several bills Wednesday morning, including two seeking to improve children's car safety, as well as a pair looking to protect victims of domestic violence. 
The committee voted unanimously in favor of SB 380, a bill by Gainesville Sen. Kieth Perry that would increase the age requirement for booster seats, mandating them for children aged 4 to 6 years old. Current state law requires them for children from 4 to 5 years old. 
"Some people said, why do we need a mandate … It's really more about education," Perry said. "When my child, my first daughter, was born, I didn't know much about what was required. And I looked to the federal and to the state government to put up laws that would say 'hey, this is what we recommend,' even though it was a mandate."
The bill now only has two more committees to pass through — the Senate Transportation Committee and the Senate Rules Committee — before heading to the Senate floor. An identical bill has been filed in the House (HB 297) by Rep. Yvonne Hayes Hinson. 
The committee also voted unanimously in favor of SB 252 by Sen. Linda Stewart, which would require vehicles used by child care facilities to transport children to be equipped with an approved alarm system. The alarm would notify the driver to inspect the vehicle to ensure no children are left behind when exiting the vehicle.
Over the last 20 years, Florida has had the second-highest number of child deaths from vehicular heatstroke. Florida reported two deaths in 2020 and five deaths in 2019.
The bill passed the Florida Senate the past two years but stalled in the House. A House bill has yet to be filed this year. After passing through its first committee, it will be sent to the Senate Transportation Committee, followed by the Senate Rules Committee.
The committee also heard and passed two bills by new Sen. Ileana Garcia that focus on protecting victims of domestic violence, as well as those who help them. 
The first bill, SB 68, exempt information relating to staff and volunteers at certified domestic violence centers and information related to their spouse and children from the Public Records Act.
"I can't emphasize enough how important this extra layer of protection is for these people that unfortunately have succumbed to a terrible situation like domestic violence, and those that had helped them," Garcia said. 
Sen. Victor Torres did bring up concern over the bill regarding employees or volunteers who were fired, proposing Garcia amends the bill to provide an exception for such a situation. 
"I'm just saying that if somebody was fired in the past, this law will protect them from being exposed, and let's say they apply for another job or something else. That's what I'm getting at," Torres said. 
Garcia said she plans on considering that proposal. 
The bill passed unanimously and is on its way to the Senate Criminal Justice Committee, then the Rules Committee. Rep. David Borrero has filed the House version of the bill (HB 691).
Garcia presented another bill targeted at protecting those using domestic violence shelters (SB 70), which would make it a first-degree misdemeanor for anyone who maliciously publishes or discloses information or images that may identify the location of a domestic violence center. 
Garcia defined "malicious intent" as "when you violate a safe space for victims or for caretakers of domestic violence."
The bill passed unanimously in the committee and will have to make it through the Criminal Justice Committee and the Senate Rules Committee. Borrero filed the House version of this bill as well (HB 689).