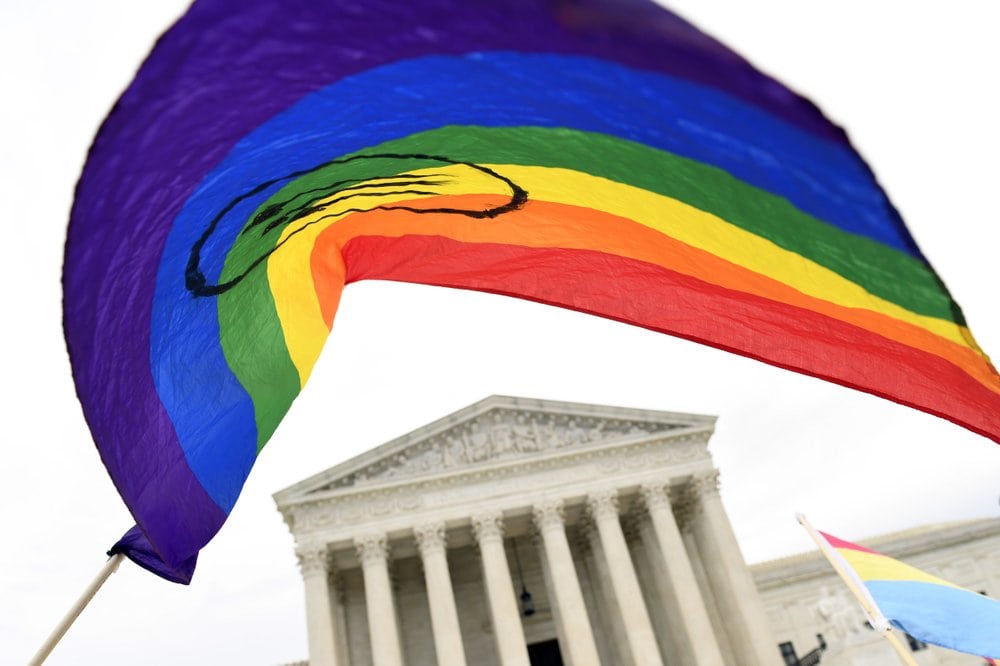 LGBTQ persons in Florida are now protected from housing and workforce discrimination.
In what may be a landmark administrative ruling, the Florida Commission on Human Relations has declared that it will investigate job, housing, or public accommodation discrimination complaints that were based on sexual orientation or gender identity.
The commission issued notice that it has concluded that a recent U.S. Supreme Court decision and an executive order from President Joe Biden set legal requirements that illegal discrimination "based on sex" covers discrimination based on gender identity and sexual orientation.
Consequently, the state agency that enforces civil rights laws now will include protections for gay, lesbian, bisexual, and transgender individuals from discrimination.
Advocates for Florida's LGBTQ community hailed the commission's administrative ruling as the victory they have been seeking for years and as cause for celebration.
They have been pushing for legislation for years or for Gov. Ron DeSantis, and Gov. Rick Scott before him, to declare such discrimination to be illegal in Florida. DeSantis has said he would not tolerate discrimination against the LGBTQ community, but maintained he did not need to express that with an executive order.
There was no immediate comment available from the Executive Office of the Governor.
One of DeSantis's appointees to the Commission,, Commissioner Monica Cepero of Fort Lauderdale made the motion to affirm the ruling.
"I couldn't be more grateful to Governor Ron DeSantis for appointing me to the Florida Commission on Human Relations," Cepero said in the Equality Florida release. "It is noteworthy that the FCHR has recognized and embraced the Supreme Court's 2020 Bostock ruling clarifying fundamental protections for the LGBTQ+ community. In my nearly 30 years of public service, I can't think of many more significant milestones that I have been honored to be a part of. Discrimination in any form is unacceptable and I'm proud to be a part of a Commission that values equal treatment and has the courage to do the right thing to protect the residents of the State of Florida."
Added Equality Florida Executive Director Nadine Smith: "This is a huge win and cause for celebration statewide. Any LGBTQ person anywhere in Florida who experiences discrimination now has a path to pursue justice. The U.S. Supreme Court declared that discrimination based on sexual orientation and gender identity is illegal and the agency that enforces civil rights protections for all Floridians has made it clear they will follow the law of the land."
The Florida Commission on Human Relations stated in its ruling that it "will be watching for guidance from its federal partners, the U.S. Equal Employment Opportunity Commission and the U.S. Department of Housing and Urban Development, that may revise, suspend, or rescind previous agency actions that would impact its current procedures or processes."
"HUGE NEWS:" tweeted Rep. Carlos Guillermo Smith, the openly-gay Democratic lawmaker from Orlando. "For the past 10 years I've been fighting to pass the Florida Competitive Workforce Act and just like that…. WE WON. LGBTQ Floridians are protected from discrimination in employment, housing, and public accommodations."
Smith called it a moment of celebration, and to continue to work to make Florida a welcoming and inclusive place for everyone.
The commission's ruling was based on the June 15, 2020, Bostock versus Clayton County, Georgia, case in the U.S. Supreme Court. The court held that Title VII of the Civil Rights Act of 1964, prohibition of discrimination "because of… sex," covers discrimination on the basis of gender identity and sexual orientation.
Biden signed an executive order on Jan. 20 declaring the policy of his administration to prevent and combat discrimination on the basis of gender identity or sexual orientation, and to fully enforce Title VII and other laws that prohibit discrimination.