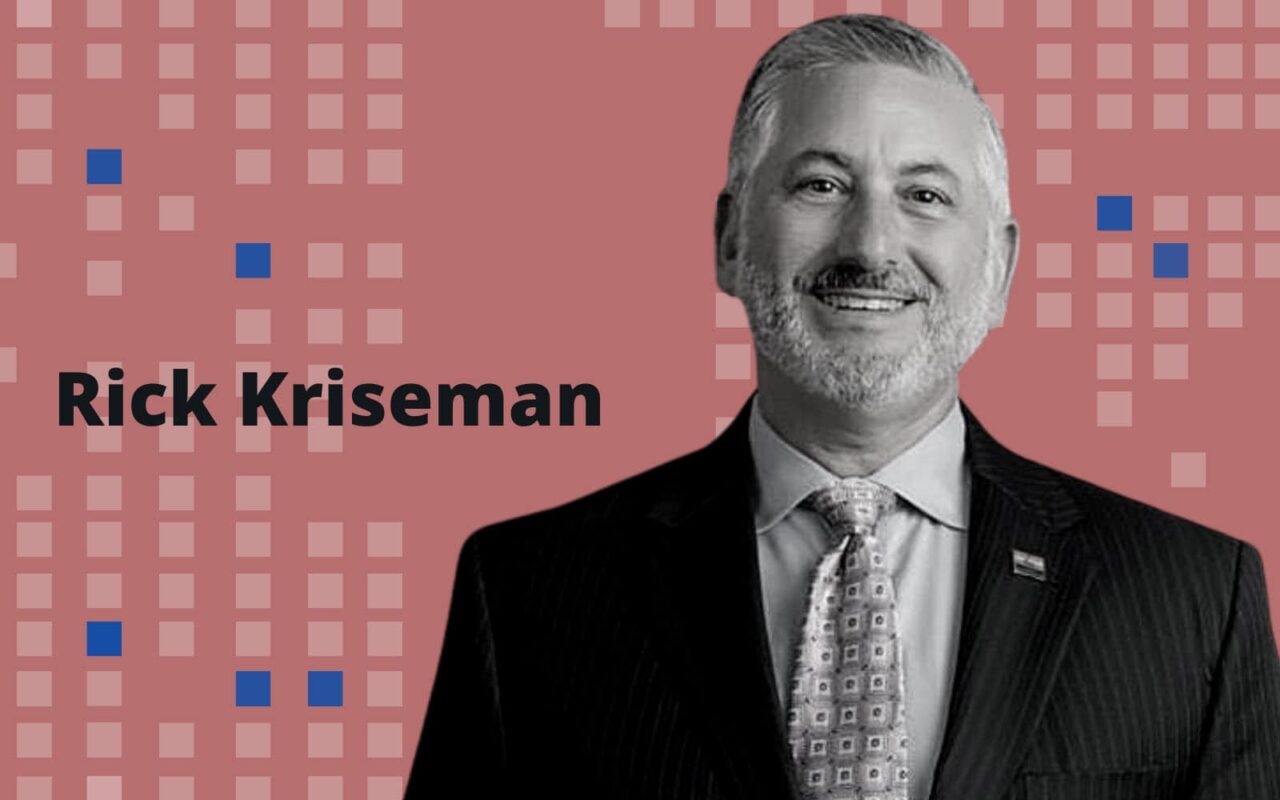 Kriseman continues to navigate one of the city's most transformative future developments.
St. Petersburg Mayor Rick Kriseman held onto his No. 5 spot on the list of Tampa Bay's most powerful politicians after dropping one spot from No. 4 in 2019.
Kriseman's place in the Top 5 is earned as he faces his final year in office before facing term limits.
Under Kriseman's seven-year tenure, St. Pete shed its image as Tampa's redheaded stepchild and emerged as a regional powerhouse in its own rite.
Sure, its sports teams still don the "Tampa Bay" in their names, but St. Pete is a city all its own, and on the rise. Kriseman has celebrated what makes St. Pete special throughout his tenure — its quaint downtown, a booming craft beer scene and its picturesque subtropical views.
Kriseman spent the first several years of his tenure working closely with former Tampa Mayor Bob Buckhorn to promote regionalism. Independently he fought for and secured a seasonal ferry service shuttling residents and visitors between the two cities' downtowns. When Buckhorn left office, Kriseman continued that relationship and, along with Tampa Mayor Jane Castor, has led the region over the past 11 months through a challenging pandemic, often taking preemptive steps to protect against the virus' spread ahead of a county or state policy.
But while Kriseman may not get as much of the national spotlight as his colleague to the east, there is no argument that Kriseman has been a stalwart cheerleader for his city.
"The Mayor's love for St. Pete is so infectious. Having first served in the Florida House with Mayor Kriseman, I know first hand what a passionate advocate he is," said Seth McKeel, managing partner for the Southern Group in Tampa Bay. "His commitment to the community and his advocacy for the environment, arts, culture and all things St. Pete has been on full display throughout his term. St. Pete's a better place — and will be for years to come — because of Rick Kriseman's mayorship."
COVID-19 will likely continue dominating Kriseman's final months in office, but that doesn't mean he's backing down from one of the most transformative projects in the city's history — redeveloping the 81-acre Tropicana Field site.
The massive dome built in the late '80s sits on a sea of asphalt parking, a now-defunct design that wastes valuable real estate on the edge of St. Pete's growing downtown.
Kriseman has for years grappled with the site's future as he navigated negotiations with the Tampa Bay Rays to keep the team in St. Pete. Kriseman rejected the team's latest effort, which would have reserved development rights on 36 acres of the site east of Booker Creek for the Major League Baseball team. While that could spell doom for the future of baseball in St. Pete, Kriseman's decision prioritized the city's ongoing interests independent of professional sports.
Namely, the move ensured the entire site could be used, at least in part, to honor the African American community displaced from the area when the stadium was originally constructed. But Kriseman has a long way to go in ensuring the Black community is taken care of in any development deal ultimately approved. Kriseman has vowed to include the Black community in conversations. Still, some worry the current list of proposals doesn't go far enough to address systemic issues in neighborhoods mere blocks from the site.
The site represents what may be the last opportunity to redevelop a major plot of land in the city's urban core, giving Kriseman perhaps the most power over a transformative project this generation.
"When it comes to his record as Mayor, you cannot deny Mayor Kriseman's accomplishments. He has sought and achieved significant transportation, police, and environmental reforms, which have helped turn St. Pete into one of Florida's most desirable places to live," said Taylor Biehl, a lobbyist with Capitol Alliance Group.
Kriseman's influence in the region doesn't stop at policy or decision-making. He also has long been a staunch voice for progressive principles, rarely shying away from the opportunity to publicly reject ideology from those with whom he disagrees.
In September, Kriseman offered a sarcastic response to Gov. Ron DeSantis' decision to go into Phase 3 of the state reopening, which allowed businesses to reopen fully. Kriseman quipped that COVID-19 was "exactly" what Florida residents "need him to focus on." It was a tongue-in-cheek jab at the Governor who had just announced his "combating Violence, Disorder and Looting and Law Enforcement Protection Act," which would criminalize certain protesters and protest actions.
Kriseman, like other Democrats, viewed the proposed legislation as redundant and, to some, "overkill."
In January, Kriseman didn't hold back when Republicans remained silent after the Jan. 6 insurrection at the U.S. Capitol. Kriseman groused that he had been vocal about his feelings on then-President Donald Trump since he first landed on the campaign trail in 2015.
"If you're looking for a statement about Trump and yesterday's events, ask a Republican official, many of whom have been cowards, and by their silence, complicit," Kriseman said the day after the attack.
Kriseman has also been a local leader on the environment.
"When it comes to his record as Mayor, you cannot deny Mayor Kriseman's accomplishments. He has sought and achieved significant transportation, police, and environmental reforms which have helped turn St Pete into one of Florida's most desirable places to live," said Taylor Biehl, with Capitol Alliance Group.
In early 2019, under Kriseman's leadership, the city earned a place in former New York City Mayor Michael Bloomberg's philanthropic organization's Climate Challenge project, giving the city access to up to $2.5 million in resources to help it reach its climate goals.
That included joining the Sierra Club's Ready for 100 Percent campaign challenging cities to move toward complete green energy like wind or solar by 2050. Kriseman's advocacy on that goal stems back to 2016. St. Pete was the first Florida city to make the Sierra Club pledge. The city also included solar in its projects, including on the new police headquarters and at the new St. Pete Pier.
"Mayor Kriseman's second term is drawing to a close, but his pace isn't slowing. 2020 brought many challenges for cities across the country, and Kriseman rose to the occasion. He has led his city through the COVID-19 pandemic with a measured approach — quickly stepping in with resources to help small businesses and families, working hand and hand with the county on restrictions to mitigate the virus' spread, and opening the new St. Pete Pier flawlessly under intense scrutiny," said Christina Barker, chief of staff for the Vinik Family Office. "In the wake of local and national calls for police reform, Mayor Kriseman demonstrated the effective partnership between his administration and police department by announcing sensible reforms. It is clear there will not be a minute wasted under Kriseman's watch, and that energy has everyone wondering what he will do next."