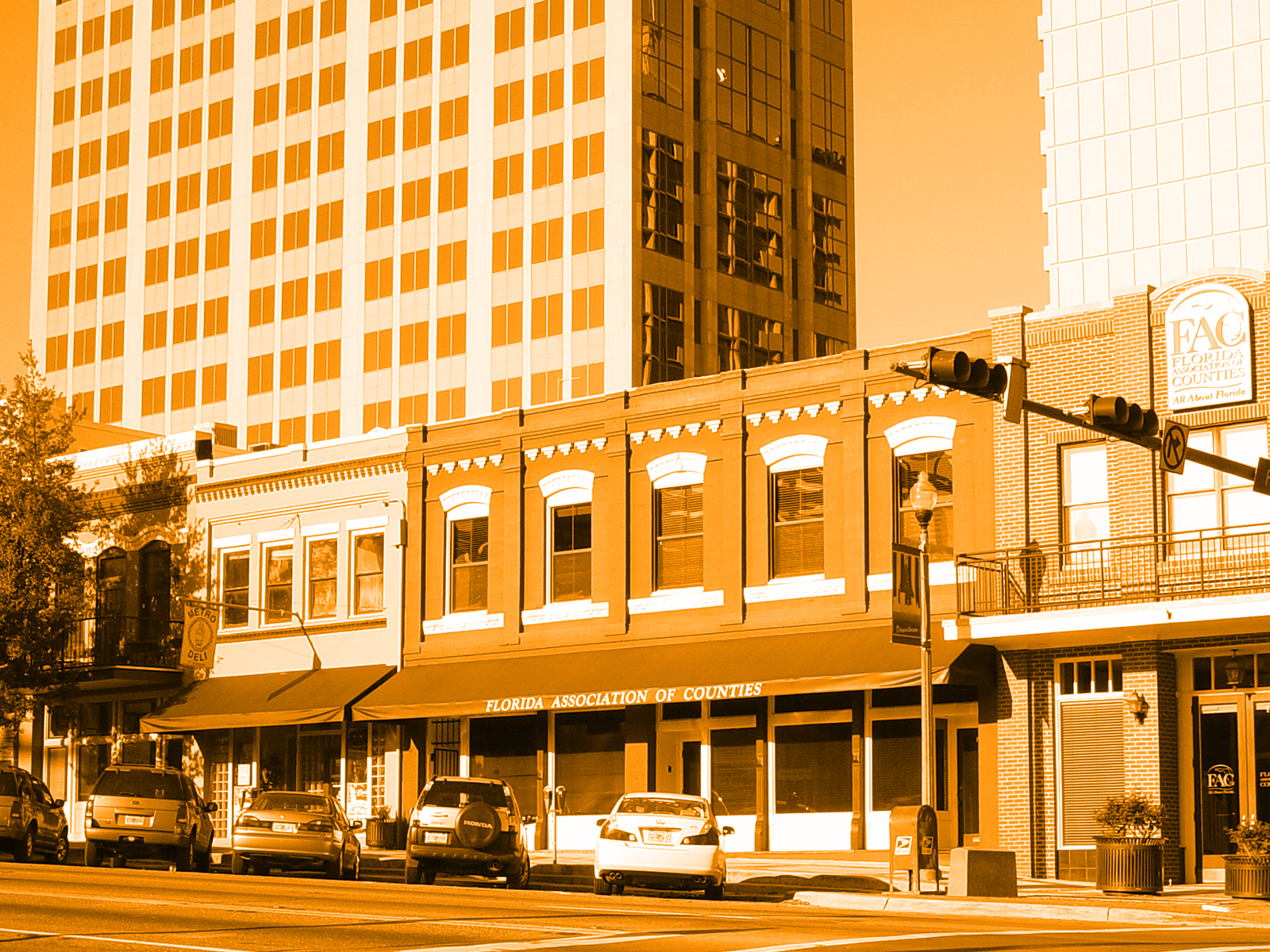 Florida politics and Sunburn — perfect together.
Ballard Partners will hold onto the crown for another year.
With 2020 in the books, the firm founded by Brian Ballard once again took the top spot overall lobbying incomes, collecting an estimated $9.4 million in the Legislature and $8 million in the executive branch.
The grand total: $17.5 million.
Despite the economic strain of the pandemic, the overall tally compares favorably with recent years. And since Florida lobbyists report their earnings in ranges, the haul could much higher — 2020s upper limit was $24.25 million.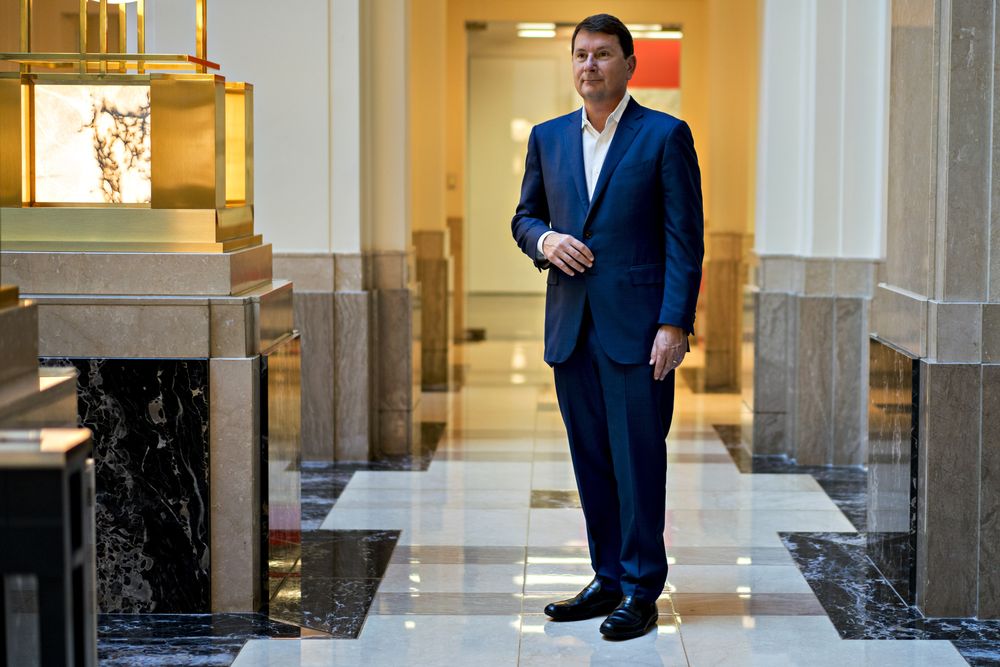 The Southern Group again posted the second-fattest reports in the state. The firm earned $8 million in the Legislature and $7.1 million in the executive for an overall score of $15.1 million.
The Southern Group's range reports top out at $22.9 million.
Capital City Consulting was about $900,000 back from No. 2 with median earnings of $14.2 million, including $7.9 million in legislative pay and $6.3 million in executive pay. It could have earned as much as $20.1 million.
The 2020 reports set a new high watermark for the firm. Last year, CCC reported median earnings of $12.5 million and maximum earnings of $17.5 million.
There's a rankings scuffle between two other perennial top-5ers: Ron Book and GrayRobinson.
Book notched $7.4 million in legislative pay — the clear No. 4 — but his $1.85 million in executive branch earnings left the door open for GrayRobinson to make a claim.
All told, Book posted median earnings of $9.2 million with a $12.5 million ceiling. Meanwhile, GrayRobinson reported median earnings of $8 million with a top end of $13.1 million.
Either way you slice it, Dean Cannon and the GrayRobinson team are no longer in a dogfight with Greenberg Traurig for fifth place.
After falling just short in 2019, GrayRobinson has created some separation between it and GTLaw, which earned an estimated $7.5 million last year.
Greenberg Traurig could have earned as much as $11 million.
—"Lobbying compensation: Lewis Longman & Walker earns $1.1M in 2020" via Drew Wilson of Florida Politics
Here are a few other items I'm chewing on:
🦠 — COVID-19 began with just one dot, and turned into blackout of grief: The New York Times' Sunday front page looks, at first glance, like a gradient growing from white to gray to almost solid black. The grayscale is a collection of black dots, each representing a person who has died from COVID-19. The image is as dark figuratively as it is literally and represents the nearly 500,000 Americans who have lost their lives to an unyielding pandemic. The dots become more prevalent on the Times' visual timeline in late spring when the virus first spiked. They get fewer and hence appear lighter gray in the fall, but the image darkens again around Thanksgiving, the death toll becoming so rampant that by early January, the dots form almost a solid blotch of black ink, and as of late Saturday, the blackness persists.
— Plaza level insights, too many to blurb: DeSantis' administration has many moves ahead of it, including filling positions for his chief of staff and communications director. The opportunities are endless, and the options robust. I contemplated the various contenders for Gov. Ron DeSantis-world last week and what those hires could mean for DeSantis as he stares down the barrel of a potentially tough reelection campaign next year. Read more about that here.
— Connecting the dots: Where political giving to Ron DeSantis helped get no-bid vaccine business: Publix was the first company to get DeSanits' nod to begin distributing vaccines to Florida. Publix received its contract to receive vaccines five days after donating $100,000 to DeSantis' Friends of Ron DeSantis political committee. Further, Florida Bulldog reports DeSantis handed out $4 million in no-bid contracts to a New York City-based social media startup founded by the son of a South Florida billionaire who supported former President Donald Trump, with whom DeSantis is a close ally. Read more about the connections here.
— Check out my blog post, in which I castigate the alive and well patriarchy in Winter Park: Winter Park's local elections don't typically grab my attention, but a recent debacle reporter Scott Powers reported highlighted a cringeworthy back and forth in which a male candidate verbally assaulted a female chamber president over a question she didn't even ask. No one said anything. The Orlando Sentinel endorsed the berating man, failing even to mention his outburst. Queue my Shakespeare reference. Read about it here.
— SITUATIONAL AWARENESS —
—@BSFarrington: One of the greatest things in my professional life during the pandemic has been @floridachannel.
—@GrayRohrer: Spring is coming Tallahassee — the first pollen mist has descended
—@Oneunderscore: All of this great vaccine news is making me so excited for the summer when everyone reveals the unique way they are now socially broken. Will I sporadically talk like Dracula around friends because I've been doing that to the cat for some unknown reason? You bet.
—@DaveWeigel: Taylor Swift is older now than any of the Beatles were when they broke up. Enjoy your Sunday.
—@CFFernandez: If you do what you love for a living, you'll never have the Sunday Scaries.
— DAYS UNTIL —
The CW's 'Superman & Lois' premieres — 1; the 2021 Conservative Political Action Conference begins — 3; Pitchers and catchers report to Spring Training, with exhibition games starting — 5; 2021 Legislative Session begins — 8; Florida TaxWatch 2021 State of the Taxpayer virtual event — 10; 'Coming 2 America' premieres on Amazon Prime — 11; the NBA All-Star Game — 13; municipal elections in Broward and south Palm Beach County — 15; 'The Many Saints of Newark' premieres — 18; 2021 Grammys — 20; Zack Snyder's 'Justice League' premieres on HBO Max — 24; 'Godzilla vs. Kong' premieres — 32; 2021 Florida Derby — 33; MLB Opening Day — 38; 'No Time to Die' premieres (rescheduled) — 39; 'Black Widow' rescheduled premiere — 74; Florida Chamber Safety Council's inaugural Southeastern Leadership Conference on Safety, Health and Sustainability — 77; 'Top Gun: Maverick' rescheduled premiere — 130; Disney's 'Shang Chi and The Legend of The Ten Rings' premieres — 139; MLB All-Star Game in Atlanta — 141; new start date for 2021 Olympics — 151; 'Jungle Cruise' premieres — 159; St. Petersburg Primary Election — 183; 'A Quiet Place Part II' rescheduled premiere — 207; 'Dune' premieres — 221; MLB regular season ends — 223; World Series Game 1 — 246; St. Petersburg Municipal Elections — 253; Disney's 'Eternals' premieres — 256; Steven Spielberg's 'West Side Story' premieres — 291; 'Spider-Man Far From Home' sequel premieres — 298; 'Doctor Strange in the Multiverse of Madness' premieres — 396; 'Thor: Love and Thunder' premieres — 438; 'Spider-Man: Into the Spider-Verse' sequel premieres — 592.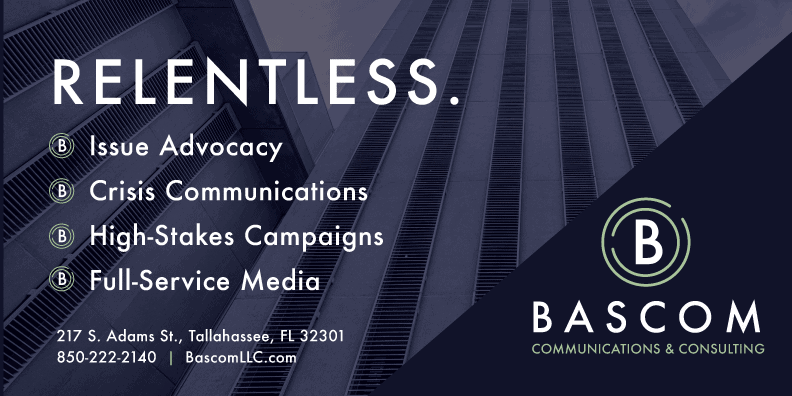 — DATELINE TALLAHASSEE —
"Vaccines for votes: Ron DeSantis' shot-in-the-arm strategy" via Steve Bousquet of the Sun-Sentinel — DeSantis dishes out COVID-19 vaccines to voters the way Florida politicians used to serve up barbecue. His travel schedule, typically released long after he lands someplace, shows just how deeply the state's pandemic response is intertwined with his own political agenda. DeSantis has been to Aventura Turnberry Jewish Center, Kings Point in Delray Beach and Sun City Center near Tampa, all home to high-priority 65-and-up residents at the front of the vaccination line who happen to be reliable voters. He has personally offered shots in the arm to Holocaust survivors, Bay of Pigs veterans, and elderly widows in Little Havana.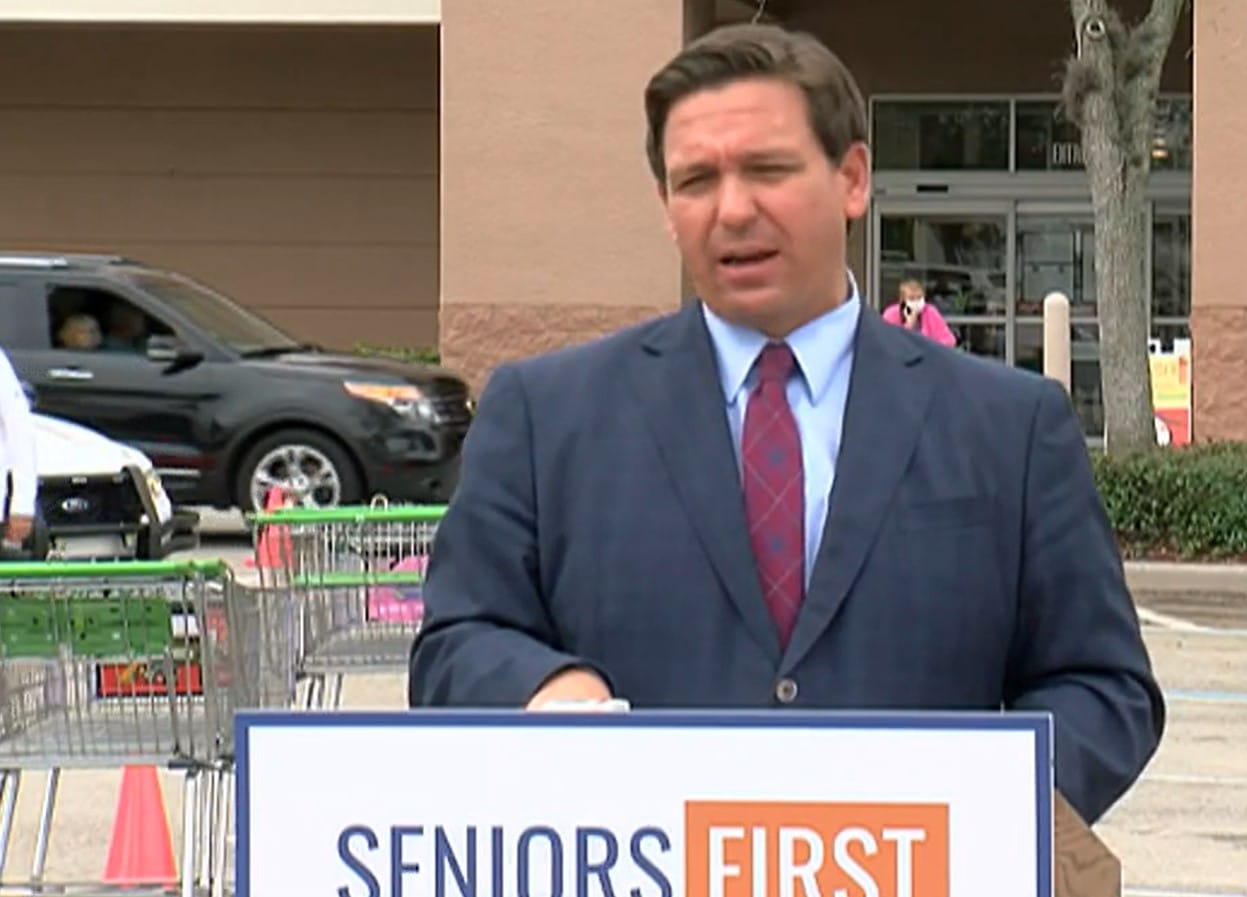 —"State GOP lawmakers propose flurry of voting restrictions to placate Donald Trump supporters, spurring fears of a backlash" via Amy Gardner of The Washington Post
"Legislative package expediting storage north of Lake Okeechobee introduced in Florida Senate" via Peter Schorsch of Florida Politics — A plan that would boost water storage projects north of Lake Okeechobee, a key priority of Senate President Wilton Simpson, has been introduced in the Florida Senate. Senate Bill 94, sponsored by Sen. Jason Brodeur, would require the South Florida Water Management District to request the U.S. Army Corps of Engineers to seek congressional approval by a certain date and expedite the construction of aquifer storage and recovery wells along with the implementation of a science plan to accompany the project. The project was originally developed as part of the Comprehensive Everglades Restoration Plan approved bipartisanly by Congress and with environmental groups' support in 2000.
"Medical pot sparking problems again?" via Christine Sexton of The News Service of Florida — Members of the Joint Committee on Medical Marijuana met to begin developing the practice standards that physicians must follow when ordering smokable pot. And they weren't happy. Committee member Jorge Lopez said smoking is toxic and that the medical boards shouldn't be able to condone the behavior. But committee chairwoman Sandra Schwemmer tried to assuage the concerns by noting that the boards could use the rules to discipline rogue doctors who don't abide by the standards that ultimately are adopted. As members of the joint committee grapple with the rules, Simpson dropped a medical-marijuana bombshell — the Senate may be willing to place a cap on the amount of allowable euphoria-inducing THC.
—"Why Jeff Brandes excludes felons and teens from the $15 minimum wage" via Evan Donovan of WFLA 
"Kelli Stargel refiles proposal to exempt legislators' personal information from public record" via Kelly Hayes of Florida Politics — Sen. Stargel has refiled legislation that seeks to exempt personal information belonging to state legislators and members of the Governor's Cabinet from Florida's public record laws. The bill, SB 1488, would shield from public disclosure the home addresses, telephone numbers and dates of birth of current legislators and Cabinet members. The exemption would also apply to their spouses and children, and would extend the public disclosure exemption to family members' names, places of employment and locations of schools and daycare facilities attended by children. The bill would also create a criminal penalty for anyone who "knowingly and maliciously" publishes or disseminates the protected identifying information.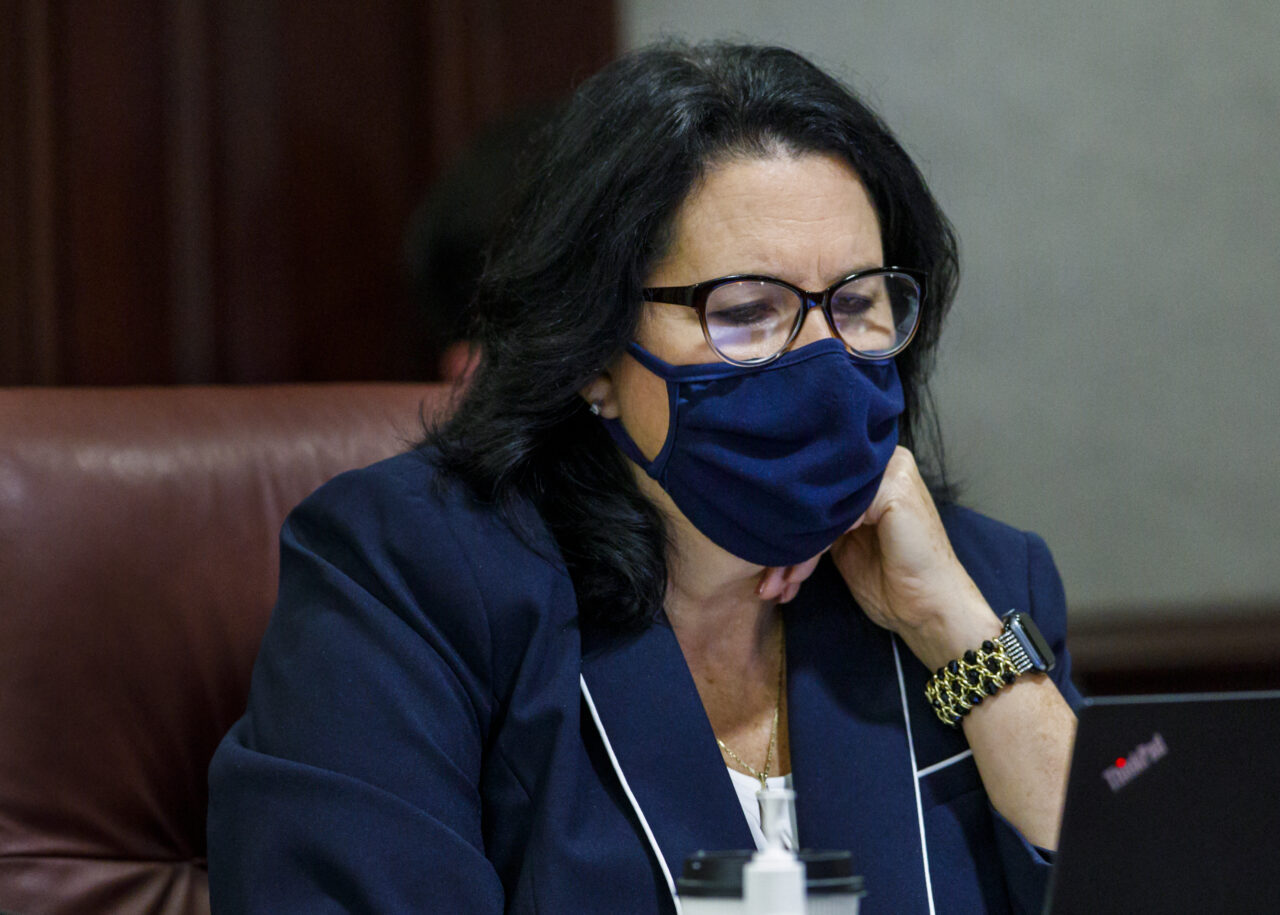 "Jason Pizzo proposes student loan repayment for assistant state attorneys, public defenders" via Jason Delgado of Florida Politics — Sen. Pizzo filed a proposal on Friday that would create a student loan repayment program for Assistant State Attorneys and Assistant Public Defenders. The bill, SB 1472, would establish the repayment program under the Department of Education and provide participants an annual payment to offset costs. Under the proposal, a program participant would receive $3,000 for at least four years of service. Meanwhile, participants with more than 7 years of continuous service would receive a $5,000 annual payment. "Each payment shall be made directly to the financial institution that services the program participant's student loan," the legislation reads.
"Mike Beltran files Constitution Revision Commission repeal in the House" via Renzo Downey of Florida Politics — A proposal that could lead to the end of the Constitution Revision Commission now has a House partner after Rep. Beltran filed that resolution Friday afternoon. The Lithia Republican's legislation would put the question of whether to eliminate the commission before voters on the 2022 General Election ballot. St. Petersburg Republican Brandes' version passed its second and final Senate committee on Thursday and now awaits a floor vote. The CRC is one of five methods in Florida to amend the state constitution. It meets every 20 years to place proposed amendments directly on the ballot.
—"Clay Yarborough appropriations requests target food insecurity, juvenile program" via Jason Delgado of Florida Politics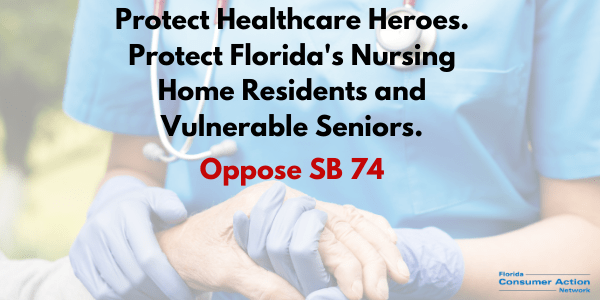 — LOBBY REGS —
New and renewed lobbying registrations:
Thais Asper Keane: AT&T
Brian Ballard, Michael Abrams, Brady Benford, Jose Diaz, Christopher Hansen, Monica Rodriguez, Abigail Vail, Ballard Partners: Automated Healthcare Solutions, NATO of Florida, Prescient Medicine, Walgreen Company
Matt Bryan, David Daniel, Thomas Griffin, Jeff Hartley, Lisa Hurley, Teye Reeves, Smith Bryan & Myers: National Football League
Alexia Dawes: Northrop Grumman Corporation
Shawn Foster, Sunrise Consulting Group: JPA
Bill Helmich, Helmich Consulting: Florida Smoke-Free Association
Frank Huth: Stetson University
Nick Iarossi, Andrew Ketchel, Capital City Consulting: AT&T Services
Erik Kirk, PooleMcKinley: Teva Pharmaceuticals
Mark Kruse, Buchanan Ingersoll & Rooney: Independent Colleges & Universities of Florida
Toni Large, Large Strategies: Orange County Medical Society
Chelsea Murphy: Texas Public Policy Foundation
Eric Ross: Anti-Defamation League
Jonathan Setzer, Florida Alliance Consulting: Floridians Advocating Consumer Transparency
Joshua Smith: Foundation for Individual Rights in Education
Jonathan Steverson, Foley & Lardner: Lloyd's America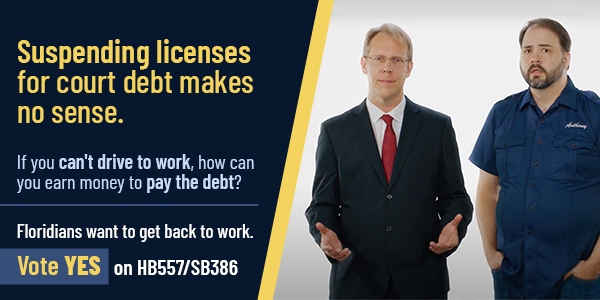 — STATEWIDE —
"Jeanette Núñez, Enterprise Florida to launch webinar program promoting STEM careers" via Ryan Nicol of Florida Politics — Lt. Gov. Núñez is joining with Enterprise Florida, the Florida Chamber of Commerce and other organizations to help advocate science and engineering studies inside the Sunshine State. Nuñez will join Enterprise Florida Jamal Sowell on Wednesday, Feb. 24, to kick off a new webinar series. That session will be held at 2:30 p.m. and will focus on Florida's aerospace industry. "Ensuring that Florida continues to grow our skilled workforce to meet the demands of the aerospace industry is one of the most important challenges ahead of us," Nuñez said. "I look forward to joining this event to discuss Florida's future in space."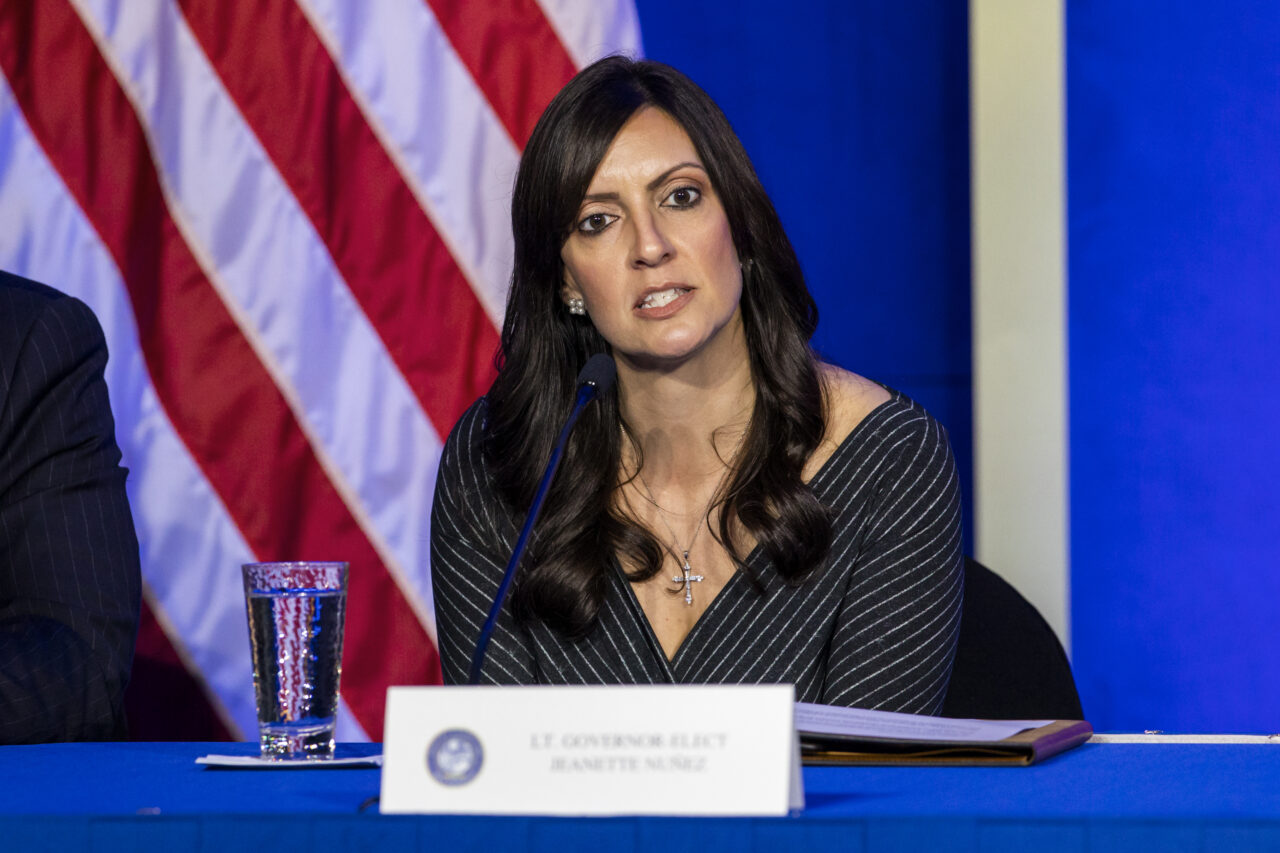 "Chamber safety conference to show how Florida can stay safe, healthy" via Haley Brown of Florida Politics — Leaders in the environmental health and safety industry will meet to discuss ways Florida businesses can keep employees and customers safe during the coronavirus era. Hosted by the Florida Chamber Safety Council (FCSC), a state chapter of the National Safety Council, the Southeastern Leadership Conference on Safety, Health and Sustainability is scheduled for May 10-12 at Disney's Coronado Springs Resort in Orlando. For the in-person conference, the FCSC expects to attract business leaders in the environmental health and safety sector from across the Southeast.
—"'The Florida prison system is broken': Senators discuss bipartisan criminal justice reform" via Liz Crawford of WTSP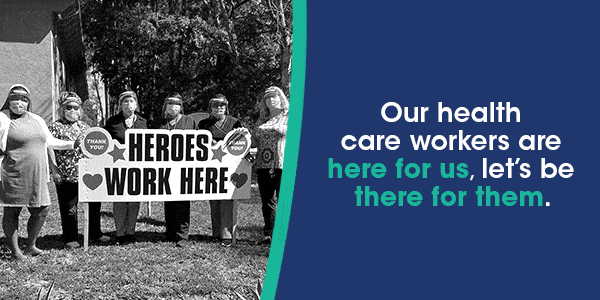 — 2022 —
Nothing you don't know already — "Meet the Democratic contenders who could challenge DeSantis in 2022" via Skylar Swisher and Anthony Man of The South Florida Sun-Sentinel
What Max Goodman is reading — "Vern Buchanan already gearing up to protect seat after tough votes early in the cycle" via Zac Anderson of The Sarasota Herald-Tribune — Sarasota Democrats keep raising larger and larger sums to take on U.S. Rep. Buchanan and the Longboat Key Republican keeps winning by larger and larger margins, raising the question of whether he is really vulnerable. Buchanan won his first race against Sarasota banker Christine Jennings by just 369 votes in 2006. In 2012, he beat New College professor Keith Fitzgerald, who raised $1.5 million, by seven percentage points, and in 2018 he beat attorney David Shapiro, who raised $2.6 million, by nine points. Last year Buchanan beat attorney Margaret Good, who raised $3.5 million, by 11 points. But even as he keeps running up the score on his opponents, Buchanan isn't taking anything for granted.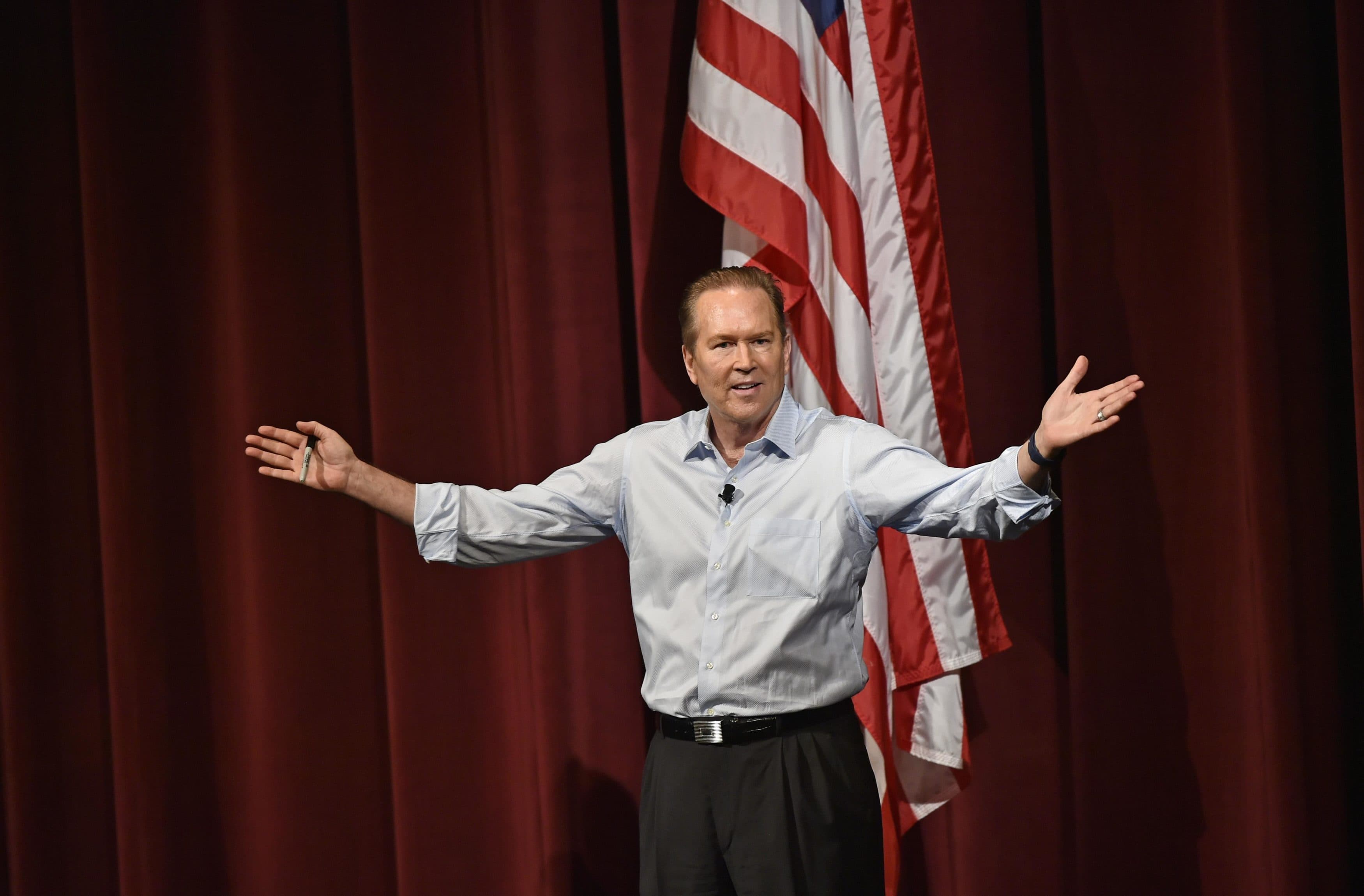 "Second candidate emerges for Cord Byrd's House seat" via News Service of Florida — With Rep. Byrd planning to run for the Senate in 2022, a second candidate has emerged to seek his Northeast Florida House seat. Hilliard Republican Bo Wade Hodges opened a campaign account this week to run in what is now House District 11 in Duval and Nassau counties. The filing came a week after Jacksonville Beach Republican Heath Brockwell opened an account for the race. The district boundaries — and potentially the number — will change before the 2022 elections because of the once-a-decade reapportionment process. Also this week, Rep. Anika Omphroy opened an account to run for reelection in 2022. Omphroy won a second term last year in Broward County's House District 95.
First on the revamped #FlaPol — Attorney Hillary Cassel joins Democratic primary in HD 99 — Cassel is entering the race to replace Democratic Rep. Evan Jenne in House District 99. Cassel and her husband, Michael, co-founded their law firm, Cassel & Cassel, P.A. The firm focuses on property damage lawsuits, representing individuals seeking insurance payouts after dealing with catastrophic events. Cassel also serves on the Florida Bar's Mental Health & Wellness of Florida Lawyers Committee, aiming to assist struggling attorneys. "I have spent years fighting for consumers against the big insurance companies and advocating for those struggling with mental health issues," Cassel said in a Monday statement announcing her candidacy. "In the Florida Legislature, I want to bring my experience and this same level of commitment to the issues facing our community."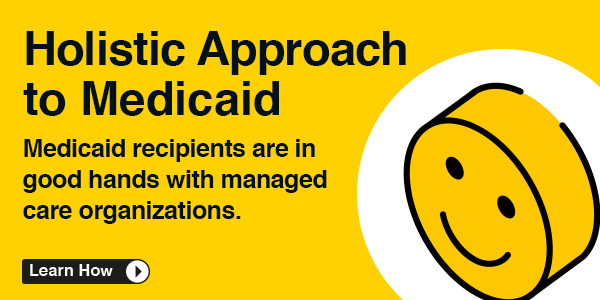 — CORONA FLORIDA —
"Florida reports 5,065 new coronavirus cases, 93 deaths, down from Saturday" via Austen Erblat of The South Florida Sun-Sentinel — Florida on Sunday reported slightly fewer new cases and deaths than the previous day. Florida reported 5,065 new coronavirus cases on Sunday and another 93 new resident deaths linked to COVID-19. The state has now reported 1,868,772 cases since the pandemic began. South Florida reported 2,164 new cases and 26 deaths on Sunday. Public health experts say the virus is considered under control when the COVID-19 test positivity rate is under 5%. Since Oct. 29, Florida has exceeded 5% in its widely publicized calculation for assessing the rate for testing of residents.
Tweet, tweet:
Some increasingly GOOD news.

According to an *almost* daily "COVID in LTCF" report released by @HealthyFla, the # of "currently positive" residents and staff in ALFs, NHs, and ICFs have ⬇️⬇️⬇️ greatly over the past 5 weeks or so.

Below is tracking since Sep 1, 2020. pic.twitter.com/N5cM3XlL25

— Jason L. Salemi, PhD (@JasonSalemi) February 21, 2021
"Media ignore DeSantis's minority outreach to smear Florida vaccine effort" via Ryan Mills of National Review — Democrats charged that DeSantis was playing politics with vaccine distribution and favoring white, wealthy Republicans. State Rep. Michele Rayner, a St. Petersburg Democrat, accused the governor of prioritizing "affluent neighborhoods in Manatee County over our underserved populations." Nikki Fried accused DeSantis of "rationing vaccines based on political influence." With his pugnacious style, DeSantis fired back that the community should be "thankful" that it was receiving an additional 3,000 vaccine doses on top of its regular allocation. State and national media jumped on the Democrats' complaints and amplified the controversy.
"Charlie Crist asks DOJ to investigate DeSantis' pop-up vaccine sites for wealthy Florida neighborhoods" via WFLA — Crist announced Sunday he has sent a letter to Acting Attorney General Monty Wilkinson, asking that the US Department of Justice investigate concerns surrounding DeSantis' decision to establish vaccination sites in wealthy neighborhoods, such as Lakewood Ranch. A release from Crist's office says DeSantis has established "coronavirus vaccine distribution and administration sites to benefit political allies and donors, over the needs of higher-risk communities and existing county waitlists." Crist says the governor is prioritizing COVID-19 vaccines for "Republican-leaning communities," causing him to turn "his back on communities with higher COVID-19 infection and death rates."
"Who is getting the vaccine? Disparities persist." via David Fleshler and Cindy Krischer Goodman of The South Florida Sun-Sentinel — The COVID-19 vaccination rate remains low among Black and Hispanic Floridians despite initiatives announced by DeSantis to bring more shots to underserved communities. Now, the federal government has stepped in. The Federal Emergency Management Agency plans to open four mass vaccination sites in Florida, with one at Miami Dade College's North Campus and the others in Orlando, Tampa and Jacksonville. Two mobile units will go into nearby underserved areas around each site and give out 500 vaccinations a day. With about 2.5 million vaccines given so far, 10% of white Floridians have been vaccinated compared to just 4% of Blacks and 4% of Hispanics.
"Florida among five states to receive federal COVID-19 vaccination centers" via Jeffrey Schweers of The Tallahassee Democrat — DeSantis and the White House's COVID-19 Response Team have announced a partnership to build four mass community vaccination centers capable of immunizing 12,000 people a day. The centers will be in Jacksonville, Miami, Orlando and Tampa. The White House also announced Pennsylvania would receive a vaccination site. They join three other states to get FEMA vaccination sites: California, Texas and New York. Choosing Florida to get federal vaccination centers signals a relationship between the Joe Biden White House and DeSantis administration not seen before.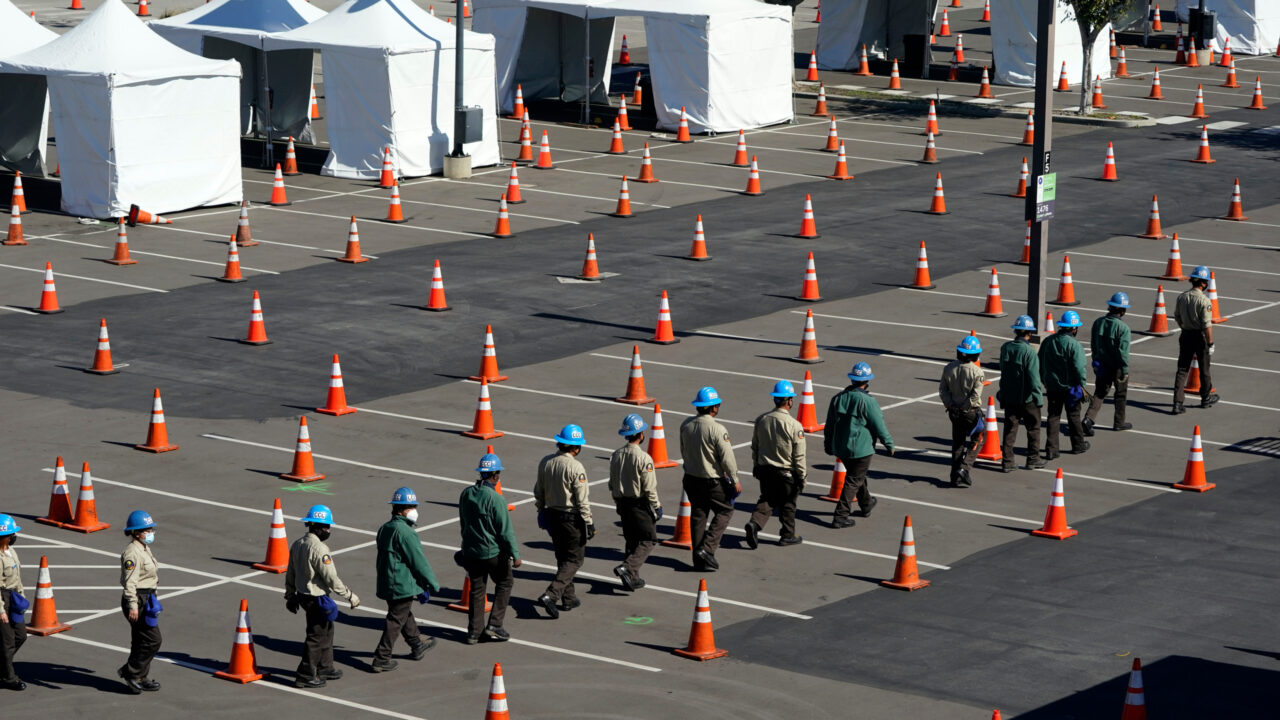 "Hotel issued warning after hosting DeSantis event with maskless attendees" via Hannah Morse of The Palm Beach Post — A West Palm Beach hotel violated the county's mask rules after it hosted an event for DeSantis where few people sported masks. On Australian Avenue, the Hilton Palm Beach Airport was issued a warning Friday afternoon by the COVID-19 Education Compliance Team, Assistant County Administrator Patrick Rutter told The Palm Beach Post. At least 150 people were in attendance to hear DeSantis' announcement on proposed election legislation, many of them not following the county's mask mandate. Any future violation may lead to a special magistrate hearing "where there may be imposed against you a fine of up to $15,000 per violation," the letter said.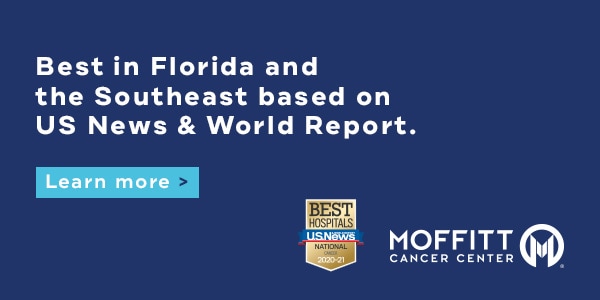 — CORONA LOCAL —
"Jacksonville senior centers revert from COVID-19 vaccinations to testing" via David Bauerlein of The Florida Times-Union — Two Jacksonville senior centers that vaccinated almost 1,100 people are going to revert to their previous role of COVID-19 test sites on Monday. The testing will be done Monday through Friday from 11 a.m. to 7 p.m. The city launched vaccinations at the Mandarin Senior Center and the Lane Wiley Senior Center in January. Still, the nationwide scarcity of vaccine supplies halted vaccinations less than two weeks later. The city provided second doses this month and has said it stands ready to do more vaccinations if it can get more of the vaccines, which are controlled by the federal government and shipped by the state to local sites.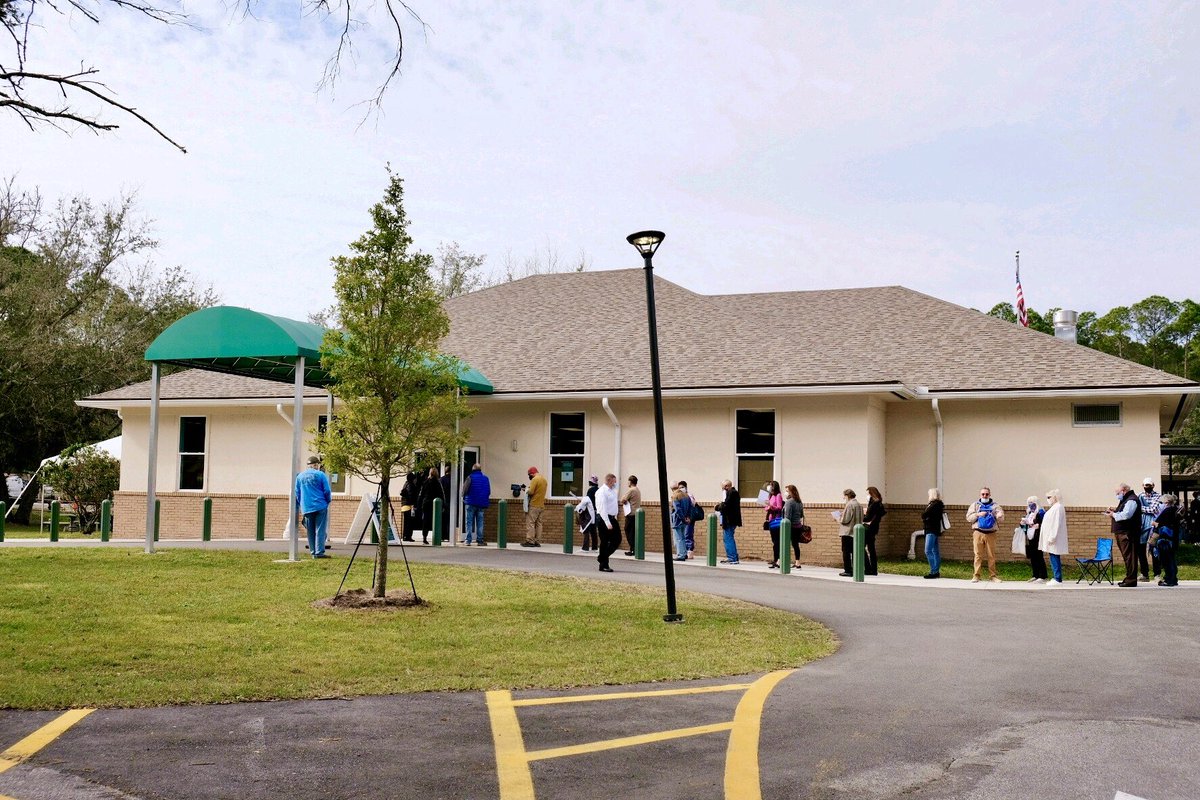 "At FIU, and across Florida, workers have a right to fear going back to the office amid COVID-19" via The Miami Herald editorial board — When Florida International University announced this month that more employees would be returning to work on campus, President Mark Rosenberg framed it as a rallying cry to "take back our university" and "liberate us" from the grip of the COVID-19 pandemic. FIU, which shut down quickly last spring and then partially reopened in the fall, has gone to great lengths to prevent transmission: installing plexiglass barriers, improving air filtration, contact tracing, training COVID-sniffing dogs and creating an app to help students and employees decide if they should stay home. All of that is in addition to the regular requirements of masks and sanitizing.
"Doctors decry inequities in COVID-19 antibody treatment for minorities" via Sonja Isger and Jane Musgrave of The Palm Beach Post — Even as county leaders seek to remedy a lack of COVID-19 vaccine availability in poor, minority communities, a group of local physicians is calling attention to what they say is another glaring inequity, this one in the treatment of those who do catch the virus. They are decrying the lack of access to what's called "monoclonal antibodies" in their neighborhood hospitals and health centers. These antibodies are laboratory-designed to mimic the body's defense against infection by glomming on to their target and preventing it from anchoring in human cells.
"Outrage follows Sarasota mask mandate decision" via Timothy Fanning of The Sarasota Herald-Tribune — Since Sarasota City Commissioners announced this week that face masks would soon be no longer mandatory in public, their inboxes have been flooded with emails from angry citizens. Seniors, essential workers and mothers of immunocompromised children criticized the Commission for letting the mask mandate ordinance expire. Some expressed outrage: others, disappointment. One woman suggested that elected officials had abdicated their leadership responsibilities and outright ignored medical experts' advice, who strongly urged them to keep it in place. The Commission ultimately decided to draft a resolution that would "strongly encourage" face masks in city limits.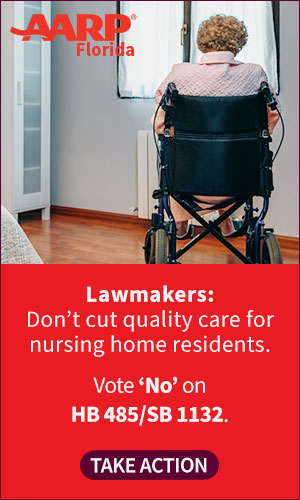 — CORONA NATION —
"Joe Biden to hold moment of silence for COVID victims" via Hans Nichols of Axios — Biden will mark the expected confirmation of 500,000 Americans who have died from coronavirus with remarks Monday evening, followed by a moment of silence and a candle-lighting ceremony at sundown. The milestone, expected to be crossed Monday, will tally more American deaths than in World War II and the Vietnam War. The new president has worked to ramp up vaccinations and economic stimulus to accelerate recovery from the pandemic. The President will be joined by first lady Jill Biden, Vice President Kamala Harris and second gentleman Doug Emhoff.
"'This is our generation's D-Day': As U.S. nears 500,000 COVID-19 deaths, weary health care workers fight on amid the heartbreak" via Jorge Ortiz of USA Today — Nearly a year into a life-altering pandemic, many Americans are fed up with wearing masks, desperate for a return to normalcy and numb to the relentless stream of grim numbers, such as the 500,000 COVID-19 deaths the USA is about to surpass. Health care workers don't want to hear any of that. They have been working endless hours amid constant death and suffering, forsaking time off and exposing themselves to the disease, leaving them exhausted and with no real indication of when the pandemic will relent. The toil has taken a toll. The CDC has recorded nearly 409,000 coronavirus cases and 1,438 deaths among health care personnel nationwide.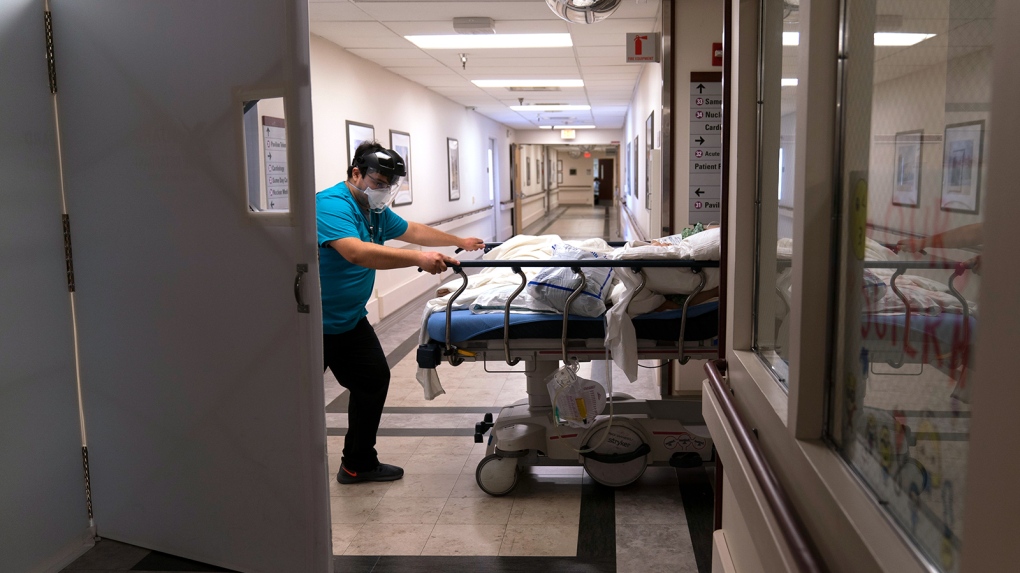 "Beyond 100M: Biden team aiming for bigger vaccine numbers" via Zeke Miller of The Associated Press — One month into his presidency, Biden is on a glide path to attain that goal and pitching well beyond it to the far more ambitious and daunting mission of vaccinating all eligible adults against the coronavirus by the end of the summer. Limited supply of the two approved COVID-19 vaccines has hampered the pace of vaccinations and that was before extreme winter weather delayed the delivery of about 6 million doses this past week. But the United States is on the verge of a supply breakthrough as manufacturing ramps up and with the expectation of a third vaccine becoming available in the coming weeks.
"U.S. sticking with two-dose COVID-19 vaccine schedule, though study suggests one shot provides good short-term protection" via Karen Weintraub of USA Today — A new study out of Israel reignited the public debate about the spacing between the two doses of COVID-19 vaccine, but the U.S. government isn't budging in its commitment to the original schedule. According to the new study from Israel, the Pfizer-BioNTech vaccine might be just as effective if the gap between doses is wider than the recommended 21 days. If the doses could be given further apart, more people could be protected faster. Vaccine supplies, which remain quite limited now, are expected to ramp up in late spring. But government officials want to stick with the dosing schedule that has been scientifically proven to be effective.
"Some COVID-19 vaccines are effective after one dose, can be stored in normal freezers, data show" via Jared S. Hopkins and Bojan Pancevski of The Wall Street Journal — Efforts to vaccinate the world's population against COVID-19 got a boost after research showed that some vaccines provide strong, one-dose protection and that one of the vaccines can now be stored in normal freezers instead of ultra-cold ones. According to new research out of Israel, the vaccine developed by Pfizer Inc. and BioNTech SE generates robust immunity after one dose, and further data showed that the University of Oxford and AstraZeneca PLC vaccine similarly prevented COVID-19 when doses were spaced three months apart.
"Pfizer, BioNTech ask FDA to approve easier vaccine storage" via Jason Gale and Naomi Kresge of Bloomberg — Pfizer Inc. and BioNTech SE asked the U.S. Food and Drug Administration to allow their COVID-19 vaccine to be stored for two weeks at temperatures found in normal pharmaceutical freezers, a change that could simplify distribution for the shot. The partners submitted new data showing stability when the vaccine is stored at minus-25 to minus-15 degrees Celsius (-13°F to 5°F), they said in a statement on Friday. Current protocol is for storage for up to six months in an ultra-cold freezer at temperatures of minus-80ºC to minus-60ºC and shipping in a special thermal container.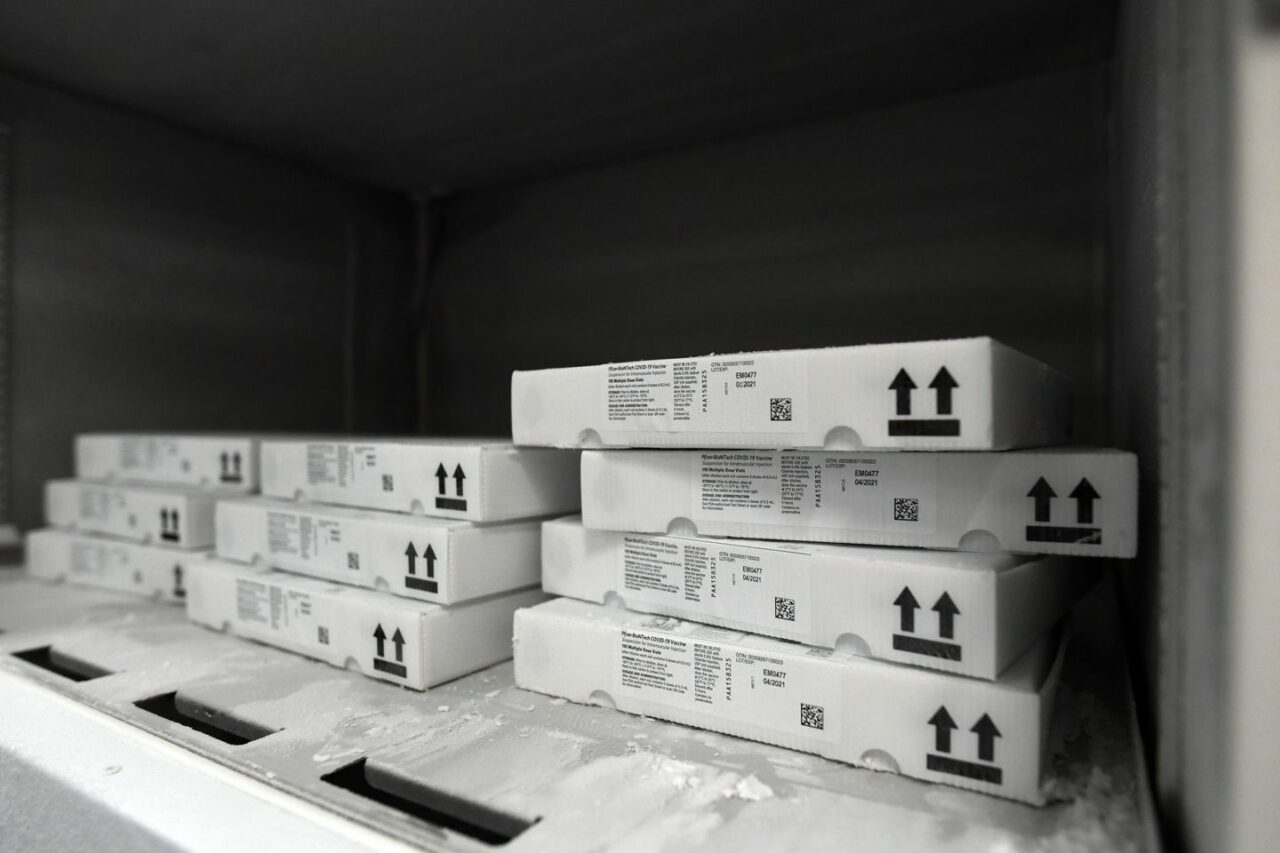 "America's vaccine rollout has been among the best in the world" via Dave Lawler of Axios — America's much-maligned vaccine rollout is actually going relatively well, at least compared to other wealthy countries. The U.S. has carried out more vaccinations than any country in the world and given the first dose to a higher percentage of its population (12%) than all but five countries: Israel, Seychelles, the UAE, the U.K. and Bahrain. In fact, the U.S. is distributing doses three times as quickly as the EU, adjusted for population, and nearly five times as quickly as Canada. The U.S. has some major advantages over most of the world. Not only does America have the money to reserve more doses than it could possibly use, but it also has the capacity to manufacture them domestically.
"Short of vaccine, states find hidden stashes in their own backyards" via Sharon LaFraniere, Sheryl Gay Stolberg and Abby Goodnough of The New York Times — When tiny glass vials of coronavirus vaccine began rolling off production lines late last year, federal health officials set aside a big stash for nursing homes being ravaged by the virus. Health providers around the country figured that it was prudent to squirrel away vials to ensure that everyone who got the first dose of vaccine got a second one. Two months later, it is clear both strategies went overboard. Millions of doses wound up trapped in logistical limbo, either set aside for nursing homes that did not need them or stockpiled while Americans clamored in vain for their first doses.
"Anthony Fauci says we could be wearing masks in 2022; Hopkins expert says pandemic could be 'mostly gone' by April" via John Bacon and Jordan Colver of USA Today — When the pandemic will end remains a mystery. Dr. Fauci says it's "possible" that Americans will still be wearing masks in 2022. Marty Makary, who teaches at the Johns Hopkins School of Medicine and Bloomberg School of Public Health, doesn't see it that way. Meanwhile, the University of Washington's Institute for Health Metrics and Evaluation warns that the world may never reach herd immunity. The good news is the institute projects that deaths could drop to fewer than 500 per day by the end of May.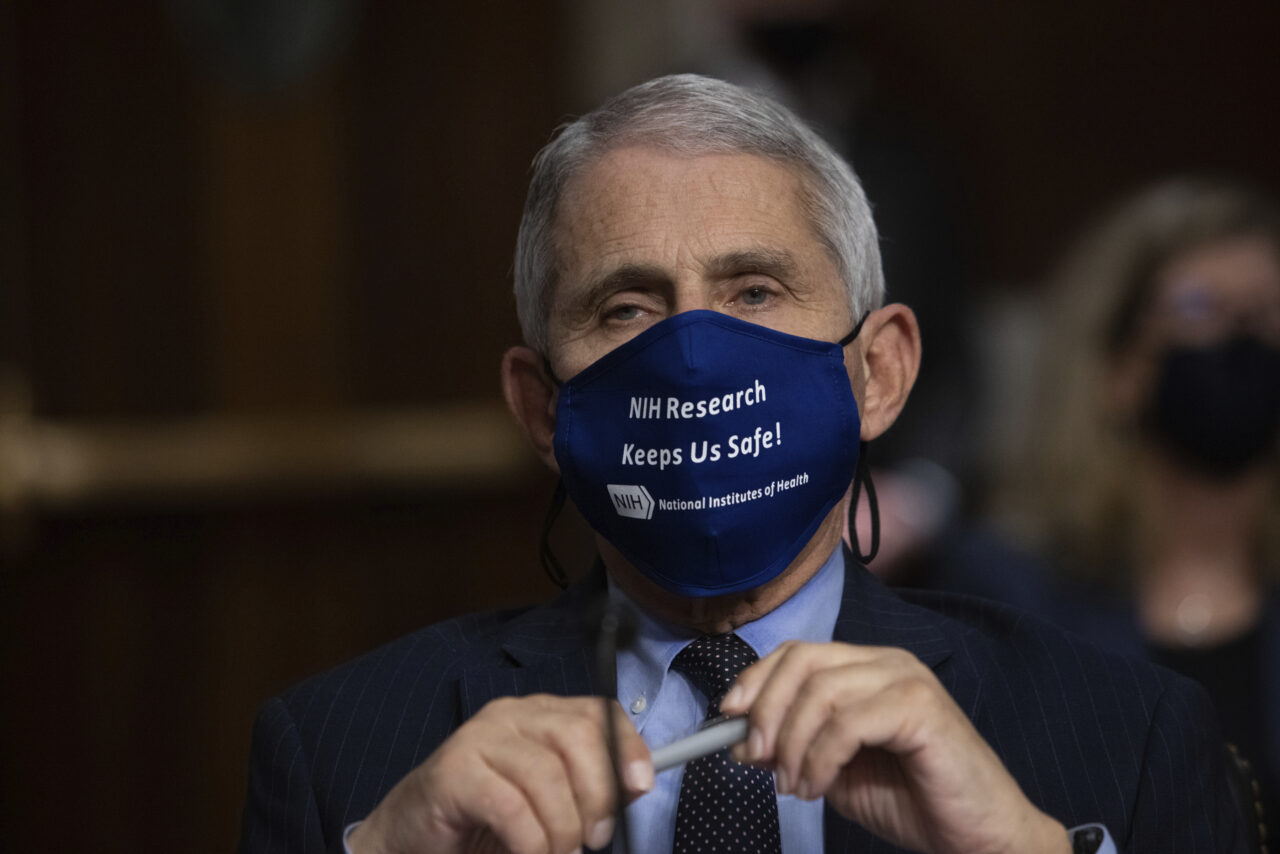 "The youngest victims of a national calamity, and the people they left behind" via Marc Fisher, Ariana Eunjung Cha, Annie Gowen, Arelis Hernández and Lori Rozsa of The Washington Post — As the nation reaches the milestone of a half-million deaths about a year after the first American succumbed to the coronavirus, the number of children killed by the disease remains relatively small. The necropolis of COVID-19 has grown into a city of sorrow the size of Atlanta or Sacramento, a death toll larger than the combined American losses in combat from the Civil War, World War I, and World War II. In this new national graveyard of virus victims, the section set aside for the young held 271 children as of early February. Each death represents a shattered family and a trauma deepened, parents say, by the rampant belief that kids can't get COVID-19 or that it doesn't much harm them when they do.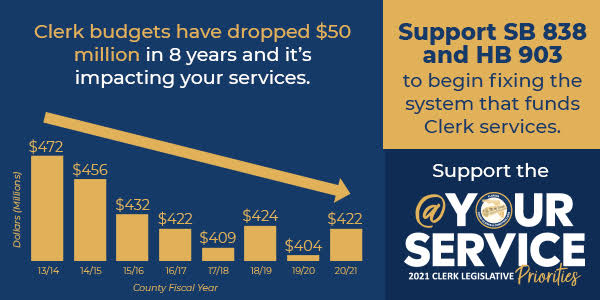 — CORONA ECONOMICS — 
"U.S. is poised to beat China's V-shaped recovery, JPMorgan says" via Brett Miller of Bloomberg — The U.S. recovery is accelerating, putting it on course to outperform China's V-shaped rebound, according to JPMorgan Chase & Co. economists. Indications of resilience in global industry, a surge in American retail spending, along with fiscal stimulus around the world, especially from the Biden administration, point to higher growth in the U.S., according to projections from JPMorgan economists led by Bruce Kasman. "We now expect the U.S. to outpace China, moving on a path that raises GDP well above its pre-crisis trajectory," the economists wrote in a note. The alignment of U.S. fiscal stimulus and rebound from COVID-19 in Europe will help bring a 7.6% surge in world GDP around midyear, they said.
"U.S. economy may have its best chance in years to break from era of subpar growth" via David J. Lynch of The Washington Post — As increasingly widespread COVID-19 vaccinations signal a possible return to normal life, the United States is moving toward an unusual experiment that could produce an economy many Americans will not recognize, for better or for worse. Factories are humming and consumers are spending again, signs that the United States could emerge from the current health crisis with its strongest growth in decades. Goldman Sachs expects the economy to expand this year at an annual rate of 7%, the fastest pace since President Ronald Reagan proclaimed "morning again in America" in 1984.
—"On the post-pandemic horizon, could that be … a boom?" via Ben Casselman of The New York Times
— MORE CORONA —
"White House reiterates teacher vaccinations 'not a prerequisite' to reopening schools" via Amy B Wang and Peter Whoriskey of The Washington Post — The White House reiterated that teachers do not need to be vaccinated against the coronavirus before schools can reopen, a stance Biden administration officials say is in line with scientific guidelines but that puts them at odds with some teachers unions that have insisted members will not return to the classroom until they receive the vaccine. Whether teachers must be vaccinated before in-person lessons resume has become another inflection point in heated debates about when and how schools should safely reopen, as the United States nears its one-year mark grappling with the pandemic that has killed more than 500,000 people here.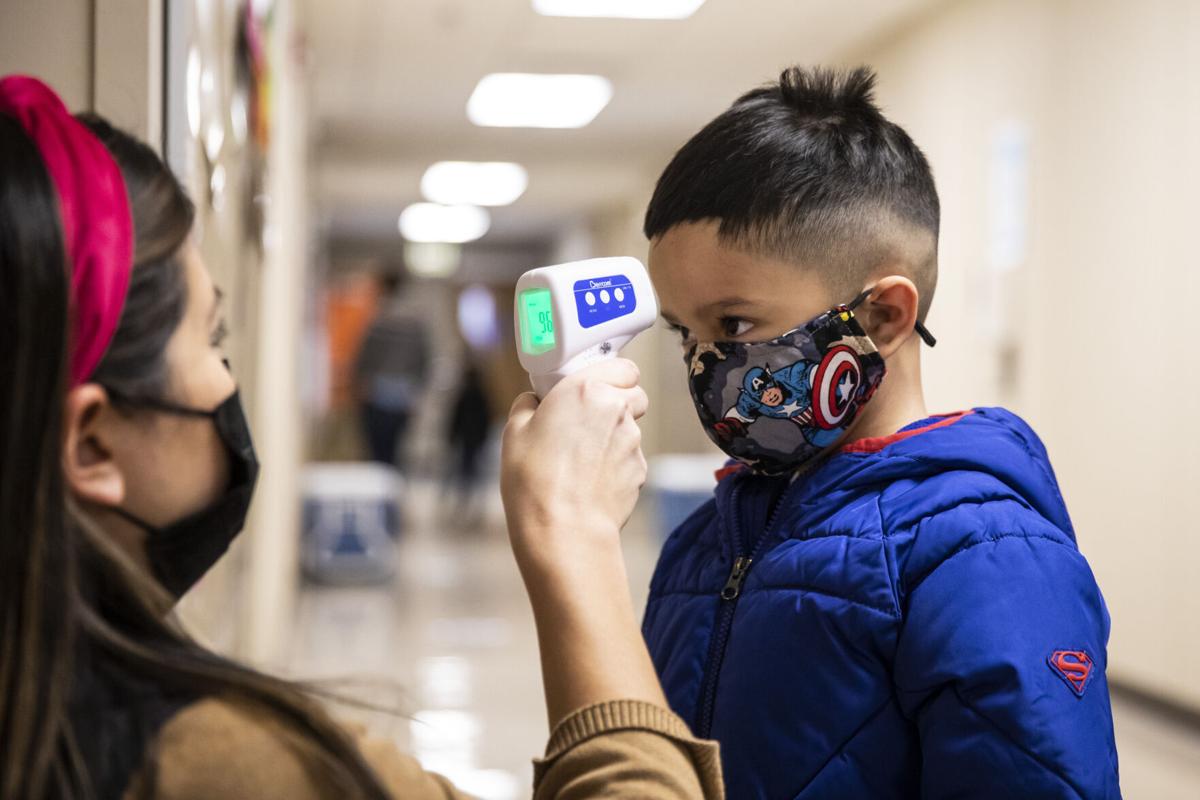 Shot — "COVID-19 variant found in U.K. spreads 'like wildfire.' British experts fear what will happen if U.S. won't lock down" via Kim Hjelmgaard of USA Today — On Jan. 4, British Prime Minister Boris Johnson made yet another somber coronavirus-related address to the nation: A variant first identified in Kent, England, was thought to be 50%-70% more infectious. In little more than a week, hospital admissions had increased by nearly a third. Deaths had risen by 20%. Johnson ordered the country's third full lockdown since the start of the pandemic. Monday, amid a dramatic drop in coronavirus infections, Britain's leader will unveil his plan for unwinding one of the world's strictest COVID-19 lockdowns. Only Cuba has tougher restrictions in place, according to an index of government measures compiled by Our World in Data, a research unit attached to Oxford University. 
Chaser — "When could the United States reach herd immunity? It's complicated." via Matthew Conlen and Charlie Smart of The New York Times — With the vaccine rollout underway and coronavirus cases declining after a dark winter surge, it may seem as if the end of the pandemic is in sight. In reality, how soon could we get there? More than 15 million people have been fully vaccinated, and the U.S. is currently administering about 1.7 million shots per day. Some experts say we could nearly double that pace by April as new vaccines are approved. Precautions remain especially important as new variants of the virus emerge. If social distancing measures aren't followed, a stronger virus could rapidly infect and kill hundreds of thousands of people before they can be vaccinated.
"Facebook political ad ban blocks pro-vaccine messages" via Darius Tahir of POLITICO — Facebook's efforts to police online ads for vaccine misinformation are unintentionally blocking messages from cities, health care providers, and community and faith-based groups promoting COVID-19 shots. Paid-for messages from at least 110 groups aimed at raising awareness of how the vaccines work or where to get inoculated were flagged and sent to Facebook's register of political messages, a POLITICO review of barred ads dating from last September shows. Sponsors of the ads have the option of appealing but say the process may prove too burdensome while they deal with the halting distribution of vaccines and respond to new, more contagious strains of the virus.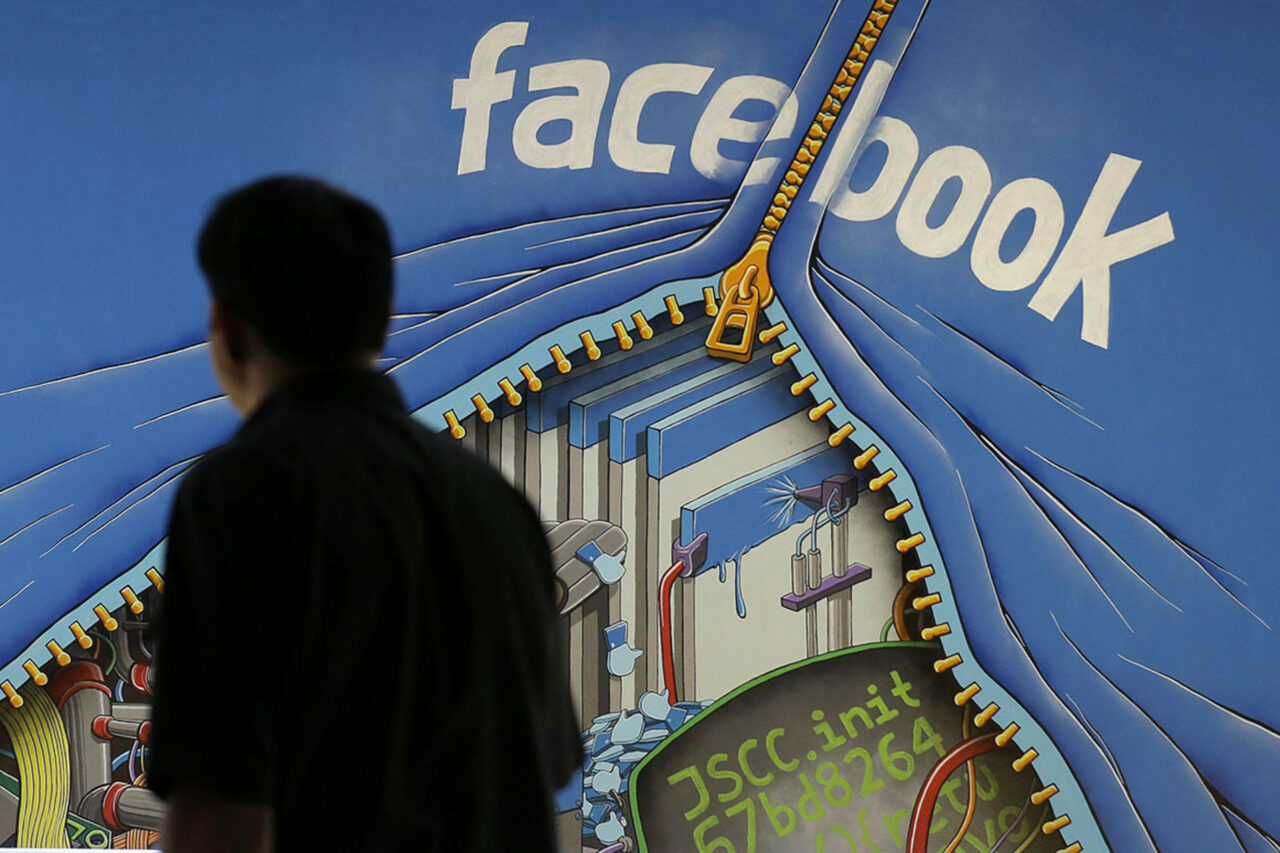 "Why we're still waiting for rapid, at-home COVID-19 tests" via Bryan Walsh of Axios — Rapid at-home COVID-19 tests are fast, but the regulatory approval needed to get them in the hands of Americans has been slow to come. Quick, fully at-home COVID-19 tests could make a vital contribution to stemming the pandemic, but old assumptions about how diagnostics should be used are holding them back. On Wednesday, the Biden administration unveiled a $1.6 billion plan to accelerate COVID-19 testing in schools and other settings, bolster the supply chains for testing materials, and enhance genetic sequencing surveillance. "We still don't have enough testing, and we don't have enough testing in all the places it needs to be," Biden testing coordinator Carole Johnson told reporters.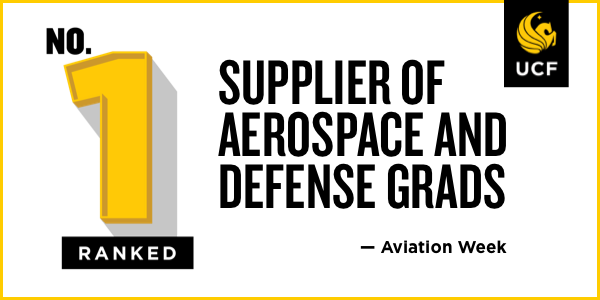 — PRESIDENTIAL —
"Biden's 1st month was about erasing the mark of 'former guy'" via Jonathan Lemire and Calvin Woodward of The Associated Press — When Biden walked into the Oval Office for the first time as President a month ago, his pens were ready. Already. Lining a fine wooden box, they bore the presidential seal and an imprint of his signature; a micro-mission accomplished in advance of his swearing-in. Four years ago, pens were just one more little drama in Trump's White House. The gold-plated signature pens he favored had to be placed on rush order in his opening days. Over time, he came to favor Sharpies over the government-issued pens. On matters far more profound than a pen, Biden is out to demonstrate that the days of a seat-of-the-pants presidency are over.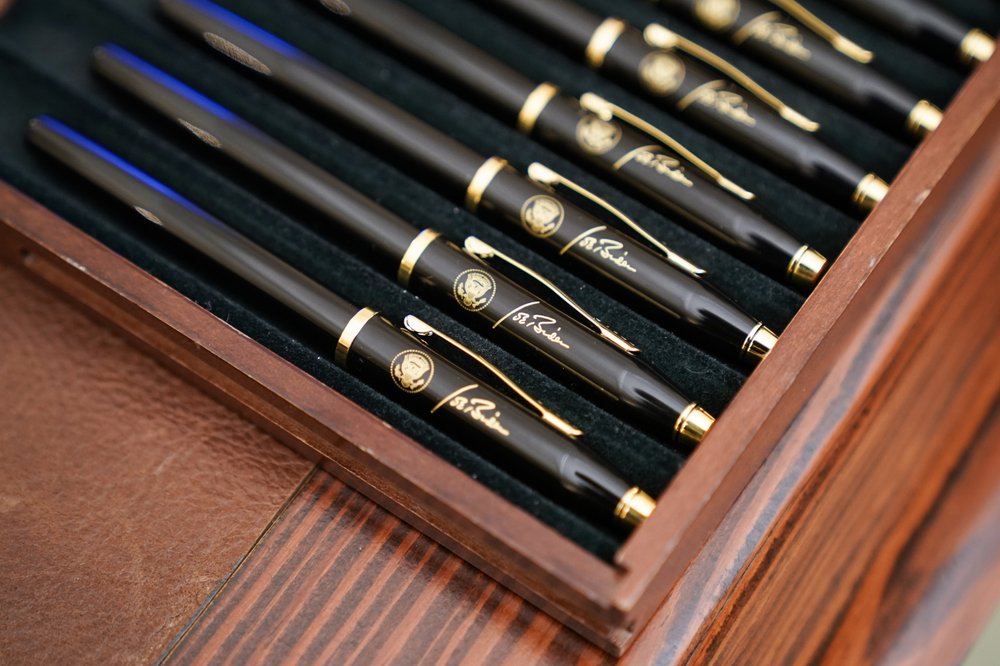 "Biden squeezed between promises to go green and bolster unions" via Eric Wolff and Rebecca Rainey of POLITICO — Biden's green energy agenda is in danger of being engulfed in a fight between organized labor and industry over unionization, wages and other workplace issues. As the renewable energy industry expands, unions and their allies in Congress are determined to unionize more of the jobs or, at the very least, require the payment of union-equivalent wages. But the industry says such moves would cripple some of their operations. Disagreements will test Biden's vow to be both the greenest and the most pro-union President in history.
"Black, female and high-profile, Kamala Harris is a top target in online fever swamps" via Noah Bierman of Yahoo! News — Soon after Biden announced last year that he would pick a woman as his running mate, Democratic congresswoman Jackie Speier began warning Facebook executives: Female politicians receive the vilest online attacks, and the company's filters were failing to stop them. Speier's concerns that the first female Vice President would attract outsize assaults and venomous lies from social media's ugliest players have now been validated. It's not just the amount but the type of harassment that makes the Harris slurs stand out. Those directed at Harris tend to reference sex, violence or misogynistic accusations that she does not deserve her position.
"Merrick Garland says that as Attorney General he will fight discrimination, domestic terrorism" via Devlin Barrett of The Washington Post — Garland plans to tell the Senate on Monday that if confirmed to become the nation's top law enforcement official, he will strive to lead an agency committed to battling discrimination in American life and extremist attacks on democracy. In written remarks prepared for delivery at his confirmation hearing before the Senate Judiciary Committee, Garland highlighted the Justice Department's history, noting that the agency was formed in the aftermath of the Civil War. Many of the issues it confronted then remain pressing concerns today. Garland spent the past two decades as a federal appellate judge in D.C.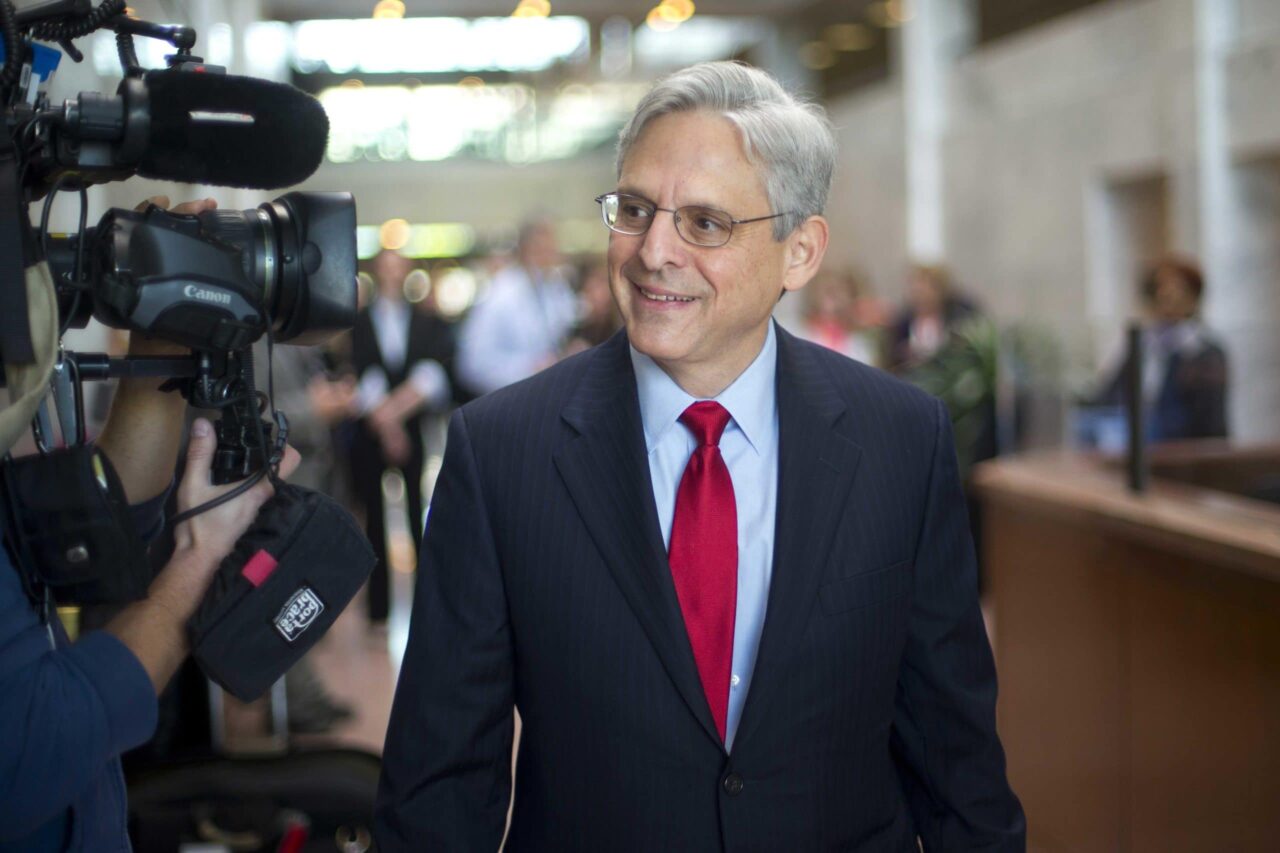 "Joe Manchin to oppose Neera Tanden for OMB, imperiling major Biden nomination" via Marianne Levine and Caitlin Emma of POLITICO — Manchin will oppose Tanden's nomination to lead the White House budget office, casting serious doubt on her ability to get confirmed and making her Biden's first pick who could fall short in the Senate. Manchin's opposition presents a major problem for Tanden, given that Democrats only hold a 50-seat majority in the Senate. Without Manchin's vote, Tanden likely would need at least one Senate Republican to back her to win approval to lead Biden's Office of Management and Budget. Manchin said that he had reviewed Tanden's previous tweets criticizing his colleagues, including Bernie Sanders and Mitch McConnell.
"Biden administration suggests it will add "X" gender markers to federal documents" via Kate Sosin of 19thNews.org — After years of lobbying and lawsuits, nonbinary and intersex people may finally be getting passports that reflect who they are: LGBTQ+ advocates have been in talks with the Biden administration about executive action to add "X" gender markers to all federal documents, including passports and social security cards. The White House declined to offer a timeline for the rollout or comment on how the policy might be implemented. Advocates hope that in the long run, gender can be stricken from IDs unless it's necessary, such as passports where international law requires gender markers.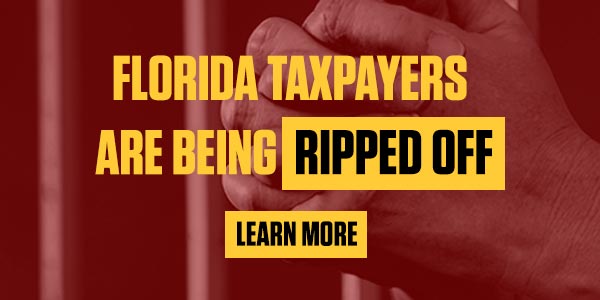 — EPILOGUE: TRUMP —
"Trump gears up for war with his own party" via Gabby Orr and Meredith McGraw of POLITICO — For weeks now, Trump has rejected meetings with everyone from former South Carolina governor and 2024 hopeful Nikki Haley to House and Senate GOP candidates vying for his ear, preferring to spend his days leisurely calling friends, binging cable news, golfing with a rotating cast of partners and basking in standing ovations whenever he arrives for dinner on Mar-a-Lago's outdoor patio. One person close to the ex-President said he's become "unreachable" to anyone outside his limited circle of loyal aides, longtime friends, and die-hard political allies. Trump will soon begin vetting candidates at Mar-a-Lago who are eager to fulfill his promise to exact vengeance upon incumbent Republicans who've scorned him.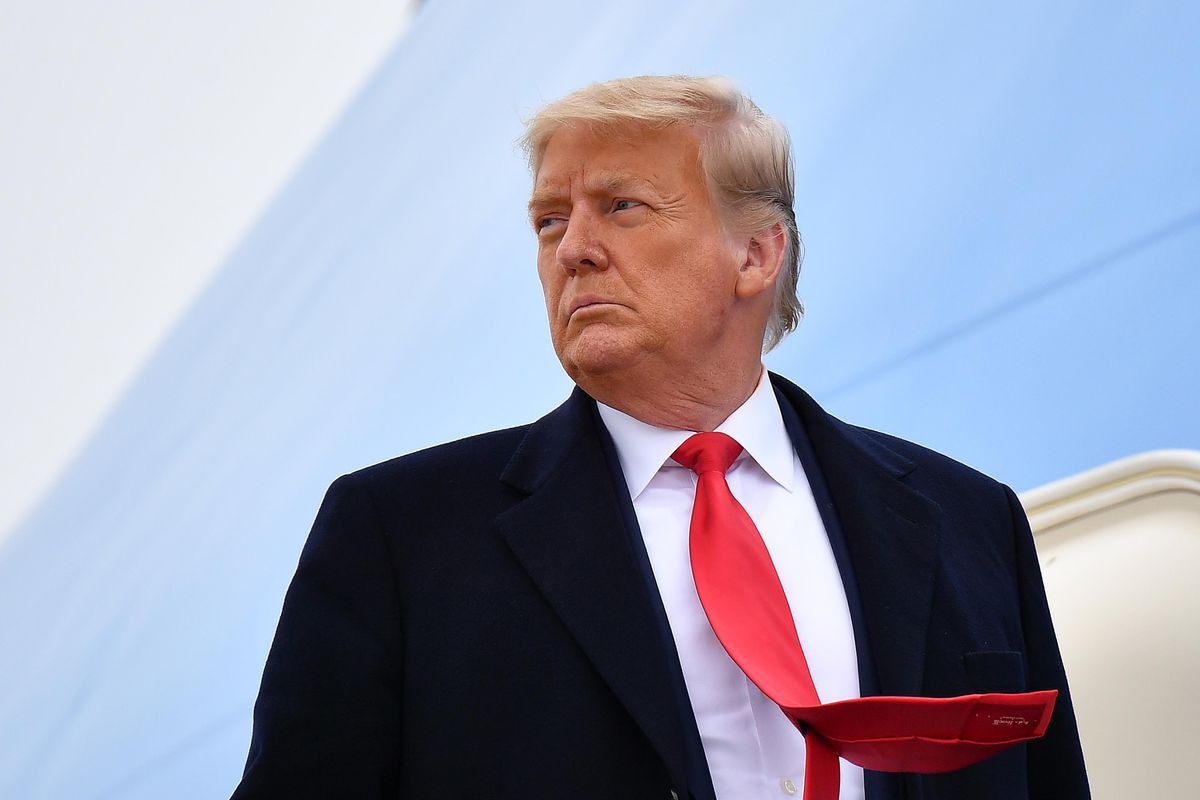 "Trump to speak at CPAC" via Alayna Treene of Axios — Trump will speak at next week's Conservative Political Action Conference (CPAC) conference in Florida, his first public appearance since leaving office, a source with direct knowledge tells Axios. Trump plans to directly attack Biden's new immigration plan and talk about the future of the Republican Party, a source familiar with his speech said. The former President will criticize what he'll argue is the Biden administration's "disastrous" amnesty and border policies, vowing to remain a key leader in the conservative movement to fight against Biden.
"Trump can still be the Republican party's future. Just look to Arizona." via Rosie Gray of BuzzFeed — The Trump era strengthened the Arizonan right's already established appetite for intraparty fights at the same time that it tied Republicans everywhere to Trump's unpopular presidency. This hasn't been a recipe for success. But although moderate Republicans see Arizona's hard right as a conduit of failure, they're not the ones dictating the terms of the debate. They're the ones being pushed out, as Doug Ducey, Jeff Flake, and Cindy McCain found when the state party censured them in January at the same meeting where Ward was reelected. And it doesn't seem to matter that the figure demanding obedience is gone.
"'This is my country.' Pro-Trump Miami doctor charged with hate crime for attacking Hispanic man" via David Ovalle of The Miami Herald — A Mount Sinai Medical Center anesthesiologist has been arrested and charged with a hate crime after police say she attacked a Hispanic man at a Hialeah Publix, vandalizing his car, calling him a racial slur and vowing to "get rid of every single one of you." She became enraged, police say, after the man asked her to maintain social distancing while in line at the supermarket. Dr. Jennifer Susan Wright, a white ardent supporter of Trump, has been charged with criminal mischief, tampering with a victim, and battery with prejudice, a "hate crime" enhancement that upgraded the charge to a felony.
— D.C. MATTERS —
"'Nakedly partisan': Charlie Crist blasts DeSantis proposal to alter Florida voting laws" via Kelly Hayes of Florida Politics — Crist is condemning DeSantis' recently announced proposal to make sweeping changes to Florida's election laws. The Governor announced the proposed measures Friday, which included everything from dropbox watchers to election observers and more, in an effort he believes would increase election security. Crist called the proposed election changes a form of voter suppression. Some measures put forward by the Governor Friday included establishing a law against mailing unsolicited ballots, as well as strengthening the signature verification process. It should be noted current Florida law only allows election offices to mail absentee ballots to voters upon their requests.
— CRISIS —
"U.S. alleges wider Oath Keepers conspiracy, adds more defendants in Jan. 6 Capitol riot" via Spencer S. Hsu and Rachel Weiner of The Washington Post — U.S. authorities on Friday alleged a broader conspiracy by Oath Keepers to attack the U.S. Capitol on Jan. 6, charging six new individuals who appeared to be members or associates of the right-wing group. One self-described leader in the group, which recruits among military and law enforcement, sent a Facebook message claiming at least 50 to 100 Oath Keepers planned to travel to D.C. with him on Jan. 6 and that they would "make it wild," echoing a comment Trump made on Twitter rallying supporters to the Capitol.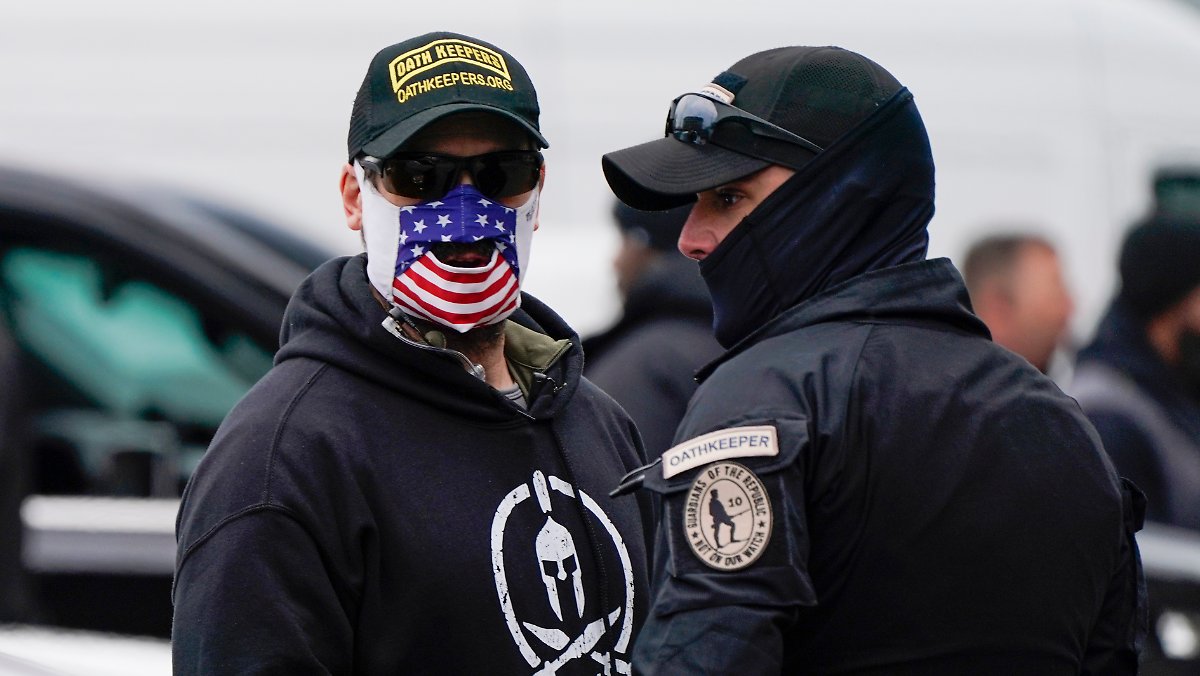 "FBI and intel agencies hand over first documents to lawmakers ahead of Capitol attack hearings next week" via Zachary Cohen of CNN — House investigators have received the first batch of documents they requested from the FBI and intelligence agencies as part of their ongoing probe into security failures around the January 6 US Capitol attack, according to an official from one of the committees investigating the matter. The FBI and the National Counterterrorism Center provided materials in response to a detailed request from January 16 made by four House committees conducting a joint investigation of the events surrounding the attack. The review is focused on three main questions: what did federal law enforcement and intelligence agencies know before, during and after the attack? How did foreign adversaries seek to exploit the event? And what's been done to address domestic terror threats in the weeks since?
— "Justice Dept. confronts increasingly complex Capitol riot inquiry" via Katie Benner of The New York Times 
"U.S. investigating possible ties between Roger Stone, Alex Jones and Capitol rioters" via Spencer S. Hsu and Devlin Barrett of The Washington Post — The Justice Department and FBI are investigating whether high-profile right-wing figures may have played a role in the Jan. 6 Capitol breach as part of a broader look into the mindset of those who committed violence and their apparent paths to radicalization, according to people familiar with the investigation. The investigation into potential ties between key figures in the riot and those who promoted Trump's false assertions that the election was stolen from him does not mean those who may have influenced rioters will face criminal charges, particularly given U.S. case law surrounding incitement and free speech, the people said.
"'Mark Zuckerberg changed the rules': How Facebook went easy on Jones and other right-wing figures" via Ryan Mac and Craig Silverman of BuzzFeed News — Jones had gained infamy for claiming that the 2012 Sandy Hook elementary school massacre was a "giant hoax," and that the teenage survivors of the 2018 Parkland shooting were "crisis actors." But Zuckerberg didn't consider the Infowars founder to be a hate figure, so he overruled his own internal experts and opened a gaping loophole: Facebook would permanently ban Jones and his company but would not touch posts of praise and support for them from other Facebook users. Zuckerberg's "more nuanced policy" set off a cascading effect.
"The Capitol rioters speak just like the Islamist terrorists I reported on" via Jim Sciutto of The Washington Post — I'm not equating the Jan. 6 rioters with those fighting to unite the world under a caliphate via a global campaign of terrorism. But domestic radicalism has deep parallels to jihadi terrorism: Both movements are driven by alienation from the political system and a resulting breakdown in social norms. For some groups and individuals, this breakdown leads to violence they see as justified to achieve political ends. Law enforcement officials are taking notice. At least in recent years, violent acts by right-wing extremists have exceeded those of Islamist terrorists. Since 9/11, 114 people have been killed in attacks by right-wing terrorists in the United States vs. 107 by jihadi terrorists.
Tweet, tweet:
One of the hardest parts about writing a book about trusting the will of the people to guide our gov right now is that about 25-30% of the public has basically been brainwashed by an anti-fact media ecosystem and radicalized by bad-faith opinion leaders.

So… why trust people? pic.twitter.com/sxrsY9vX1K

— G. Elliott Morris (@gelliottmorris) February 21, 2021
"Former North Miami Beach cop went live on Facebook from inside The Capitol during riot" via Aaron Leibowitz and Charles Rabin of the Miami Herald — In the video, Nicholes Lentz, an officer with North Miami Beach from June 2016 until last August, discusses the insurrection as he stands inside the Capitol building with hundreds of other Trump supporters. "America has spoken," Lentz says in the video, which has since been removed from his Facebook page. Lentz, a former U.S. Marine, is seen wearing a red baseball cap and a black vest. "You cannot stop millions of people, you cannot stop it. You can't. It's impossible," he says. "America has a voice, we give them the power, we give the power, the people give the power. And we're here to take it back."
To watch the video, click on the image below:
"Federal grand jury indicts man accused in Florida Capitol threat case" via Jeff Burlew of The Tallahassee Democrat — A federal grand jury indicted a Tallahassee man on charges that he issued violent threats against right-wing protesters he thought would attack the Florida Capitol. The grand jury charged Daniel Baker on Thursday with two counts involving the transmission of a threat to kidnap or injure. He has been held at the Federal Detention Center in Tallahassee since his arrest on Jan. 15. FBI agents arrested Baker at his High Road apartment after he posted a flyer online and handed copies out to strangers calling for Tallahassee residents to "rise up" with "every caliber available" against "terrorists" at the Capitol.
"Feds: Florida woman threatened agents probing Capitol riot" via The Associated Press — A Florida woman was arrested on charges she threatened to kill FBI agents who were investigating a tip that she was at the U.S. Capitol during the January insurrection, federal prosecutors said. The U.S. Attorney's Office said Suzanne Kaye was contacted by the FBI last month, but she denied having traveled to Washington. Authorities had received a tip with information Kaye had made Facebook posts saying she was at the Capitol on Jan. 6. Kaye posted a video on her Facebook page days after the FBI called her, saying she would not speak to the agents without counsel and that she would exercise her Second Amendment rights and shoot them if they went to her house, the criminal complaint says.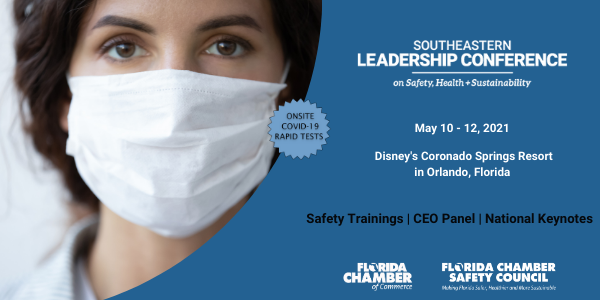 — LOCAL NOTES —
"Miami's beaches 'will be all gone,' Bill Gates warns, and corrective action must be drastic" via Andres Oppenheimer of The Miami Herald — When I recently interviewed Gates about his new book on global warming, I didn't expect him to use Miami as his first example of what may become a climate change "catastrophe." But that's exactly what he did. "There will be places near the ocean [that] the sea-level rise will completely wipe out," Gates told me. "You know, like Miami won't look anything like it does today. Those beaches will be all gone." Gates' new book, "How to avoid a climate disaster," makes dire predictions not just for Miami but also for the world.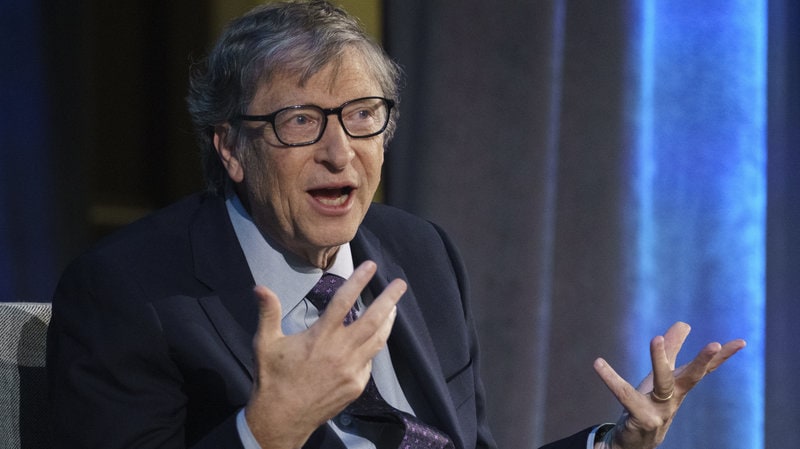 "Miami reintroduces electric scooter rentals, again. Here are the new rules" via Rob Wile of The Miami Herald — Miami has reintroduced electric scooter rentals in its District 2 urban core region following a December suspension after residents complained about clutter and large, youthful crowds. The scooter program was initially suspended in March due to Miami-Dade County's COVID-19 emergency order. No one under the age of 18 will be permitted to use a scooter, and this time, companies will face fines of up to $250 if an underage rider is found on their product. Companies will also be restricted to no more than four of their scooters on a given city block.
"Delray bans 'aggressive panhandling' but won't enforce it immediately" via Mike Diamond of The Palm Beach Post — City Commission Thursday adopted an ordinance to stop aggressive panhandling but agreed not to enforce it until the community is made aware of the measure's details. Commissioner Shirley Johnson cast the lone vote against the measure. She argued that the crackdown was not warranted when the pandemic had made it much more difficult for people to earn a living. For nearly three hours, the commission heard speaker after speaker label the ordinance as an unconstitutional attack on the homeless. Summer Barnes, an area attorney, said she has represented clients arrested and jailed for panhandling.
"Ex-PBC clerk took favors from a vendor, boosted his business" via Andrew Marra of The Palm Beach Post — In the years before his indictment on federal bribery charges, debt-collection magnate Donald Donagher showered Florida's clerks of court with money and attention in a push to expand his business. But one public official drew particularly attentive treatment: longtime Palm Beach County Clerk and Comptroller Sharon Bock. Donagher bankrolled Bock's political campaigns, invited her to dinners and special events, chauffeured her on his private helicopter — even helped her find a diamond for her engagement ring. Meanwhile, Bock's office gave his collection agency hundreds of thousands of dollars in business each year.
"Lenny Curry: Jacksonville to receive federal funding for rent, utility assistance" via Matthew Copeland of First Coast News — Curry announced on Twitter Sunday afternoon the city will receive federal funds for rent and utility assistance. Mayor Curry's tweet said Jacksonville residents must meet "certain federal qualifications" to receive assistance. Curry said he would hold a news conference Monday at noon to discuss the city's funds.
"New Town could get faster trips to grocery stores after Times-Union report on food deserts" via David Bauerlein of The Florida Times-Union — City leaders will look at expanding a transportation service to grocery stores so it will take in the New Town neighborhood where residents face long bus rides to shop for food items they cannot buy in their own community. City Council member Ron Salem asked for the review after a story about food deserts in the Florida Times-Union quoted New Town residents expressing frustration about how difficult it is to get to grocery stores and purchase items such as fresh produce. "It's just heartbreaking, and if we can explore that, I would sure appreciate it," Salem said during a meeting of the council's Transportation, Energy and Utilities Committee.
"Military jet en route to Tallahassee crashes in Montgomery, Alabama; two pilots killed" via Melissa Brown of The Montgomery Advertiser — A military jet flying out of Mississippi's Columbus Air Force Base and en route to Tallahassee crashed in Montgomery Friday evening, killing both pilots aboard. The passengers were a U.S. Air Force instructor pilot and a pilot trainee, a military official confirmed Saturday. The official declined to identify the two victims, though he said the families had been notified. The two pilots were based at Mississippi's Columbus Air Force Base, where the jet departed from Friday on a flight path to Tallahassee, Florida. The base is home to an undergraduate pilot training course.
SCOFLA briefs due next month in Scot Strems Florida Bar case — Briefs are due to the state Supreme Court next month in a case surrounding the Florida Bar's emergency suspension of Strems, a Coral Gables-based attorney. Strems headed the Strems Law Firm — now The Property Advocates — until last year, when a Bar complaint resulted in his immediate suspension. The Supreme Court will ultimately decide whether that decision will hold. Strems' firm handled a huge volume of insurance claims cases before the suspension, such as work on behalf of homeowners who suffered storm damage. In contesting the suspension, Strems and his attorneys have pointed, in part, to potential conflicts regarding the origins of the Bar's disciplinary measure. On May 4, Judge Gregory Holder approved an affidavit recommending Strems' suspension.
Congrats — Mario Bailey chosen as chair of South Florida Regional Planning Council — The South Florida Regional Planning Council (SFRPC) has selected Bailey as chair of its 19-member organization. The group is one of 10 regional planning councils in the state. Established in 1974, it assists Broward, Miami-Dade and Monroe counties in developing growth plans in the region. Bailey joined the SFRPC in 2013, following an appointment by then-Gov. Rick Scott. "I am honored to lead the council in addressing long-term issues impacting our communities, such as sea-level rise, climate change, economic development, housing, and the impacts of COVID-19," Bailey said. "I look forward to continuing the successes of my predecessors and our executive director."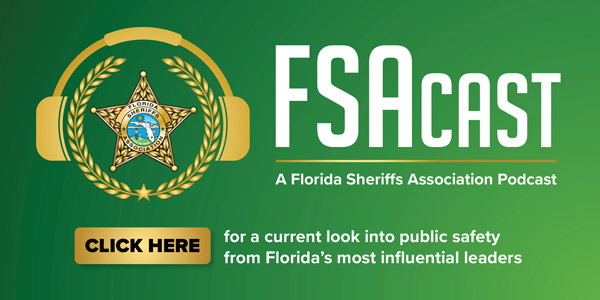 — TOP OPINION —
"A quite possibly wonderful summer" via James Hamblin of The Atlantic — After months of soaring deaths and infections, COVID-19 cases across the United States are declining even more sharply than experts anticipated. This is expected to continue, and serious illness and death rates will plummet even faster than cases, as high-risk populations are vaccinated. Even academics who have spent the pandemic delivering ominous warnings have shifted their tone to cautiously optimistic now that vaccination rates are exploding. Until very recently, Fauci had been citing August as the month by which the U.S. could vaccinate 70 to 80% of the population and reach herd immunity. Last week, he suddenly threw out May or early June as a window for when most Americans could have access to vaccines.
— OPINIONS —
"As a long-term care worker, proposed COVID-19 liability legislation is an insult" via Christina Chiger for The Tampa Bay Times — As a longtime caregiver in a Tampa Bay nursing home, I've been on the front lines of this historic and deadly pandemic. Fighting COVID-19 has taken a very real physical, mental and emotional toll on me and fellow workers. We take care of those who can't take care of themselves, and are exposed daily to this terrible threat. We work in fear of getting sick and spreading the virus to our own families, loved ones and friends. I contracted COVID-19 in the early days of the pandemic and still experience many of the "long-haul" effects of the disease. And now to add insult to injury, Florida politicians and industry lobbyists are using our plight as a cynical smoke screen to protect big companies against COVID-related lawsuits.
"DeSantis did not threaten to use vaccine to punish critics" via Bill Cotterell of The Tallahassee Democrat — DeSantis got a little irritated when asked why he arranged 3,000 COVID shots for Lakewood Ranch, where a bunch of wealthy white people lives. The South Florida Sun-Sentinel reported that owners of the company that built the planned community gave $900,000 to DeSantis' political committee in 2018 and 2019. "If Manatee County doesn't like us doing this, then we are totally fine with putting this in counties that want it," DeSantis said. DeSantis did not threaten to divert vaccines away from cities or counties where his rollout is criticized. What he said was more like, "Hey, we're getting shots to people who need them — and you're complaining?
"A powerful, powerless reminder from Texas" via Mark Woods of The Florida Times-Union — Imagine asking Floridians this question now: Do you want to follow a Texas model for electricity? After everything else that happened in 2020, it's easy to forget that we almost ended up voting on that question last November. It wasn't worded quite like that, but a proposed constitutional amendment would have deregulated the state's energy market, allowing Floridians to choose their electric provider. The amendment never made it onto the ballot. The state Supreme Court ruled that the amendment's summary was misleading. But it's worth going back and remembering how the plan was described by one of its leading proponents: "We're unabashedly copying Texas."
"Physician anesthesiologists were made for this moment" via Dr. Frank Rosemeier for The Tallahassee Democrat — We, physician anesthesiologists, are the medical doctors who keep you and your family comfortable and alive during surgeries. We make the difference between life and death in the operating room. We reduce unnecessary testing, same-day cancellations, operating room emergencies and surgical complications, enhancing patients' recovery and reduce their hospital stays. No greater example exists to highlight the skill level and commitment to patient care of physician anesthesiologists than their response to the COVID-19 pandemic. Faced with a challenge to administer safe care with the critical delicacy and attention to detail needed for this crisis, anesthesiologists stepped up.
"Paul Sirmons: Film industry legislation can do more with less" via Florida Politics — I've heard the arguments against 'incentive' programs. As a conservative Republican, I understand them. But what if one truly benefits Floridians? What if a program ensures the state receives more than $1 of state tax revenues for each $1 in rebates while creating more than $5 of spending? What if one helps Florida's economic recovery after a global pandemic? That's exactly what Rep. Dana Trabulsy's HB 757 does, and it mirrors Sen. Joe Gruters' SB 704. The bills create a modest but effective "targeted rebate program" to entice film, television and digital media companies to bring projects, jobs and money to Florida. How is it different from other programs attracting business to Florida?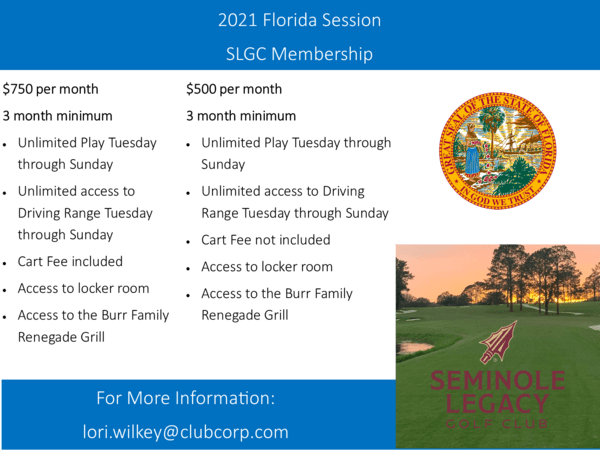 — ON TODAY'S SUNRISE —
The Florida Department of Health reports 95 more COVID-19 fatalities, only the second time this year, the daily death toll has been under 100.
Also, on today's Sunrise:
— Gov. DeSantis lashes out at Biden again, saying he'll fight any effort by the White House to impose limits on travel to prevent the spread of COVID-19. But can you recall when DeSantis wanted Trump to ban New Yorkers from flying to Florida? Like Pepperidge Farm, Sunrise remembers.
— The Governor said that last March. Trump never did impose limits, so DeSantis set up checkpoints on interstates and sent National Guard soldiers to airports to screen new arrivals from New York. And now he says travel limits are a bad idea.
— DeSantis says Florida's election last year was an example for the rest of the nation on how to do it right. So, the first thing he wants to do now is to change it.
— Most changes will affect the voting by mail process — preferred by Democrats. They say this is another example of the voter suppression nonsense the GOP has employed for years.
— Same-sex marriage has been legal in Florida since 2015 when the Supreme Court threw out all state bans and declared marriage equality as the law of the land. But Florida law still includes a ban on same-sex marriage passed in 1977; there's a bill to repeal it.
— And finally, a Florida Woman drank Tennessee Fire straight from the bottle while recording a video threatening to shoot any FBI agents who showed up at her door — and posting it on social media.
To listen, click on the image below:
— ALOE —
"Could Florida freeze like Texas did? From the north, maybe. But really, no." via Josh Fiallo of The Tampa Bay Times — Texas was battered this month by Winter Storm Uri, which spanned a majority of the mainland U.S. and brought subzero temperatures from Minneapolis to Houston. Tampa Bay, meantime, experienced temperatures into the 80s from Feb. 13 to 17, the coldest days of the storm, records from the National Weather Service show. We have the Gulf of Mexico and the Atlantic Ocean to thank, said Dan Sobien of the National Weather Service's Ruskin office. The water, which stays in the 70s on both sides of the peninsula even during the winter, warms cold air as it passes above, neutralizing devastating storms before they reach the coasts of the Sunshine State.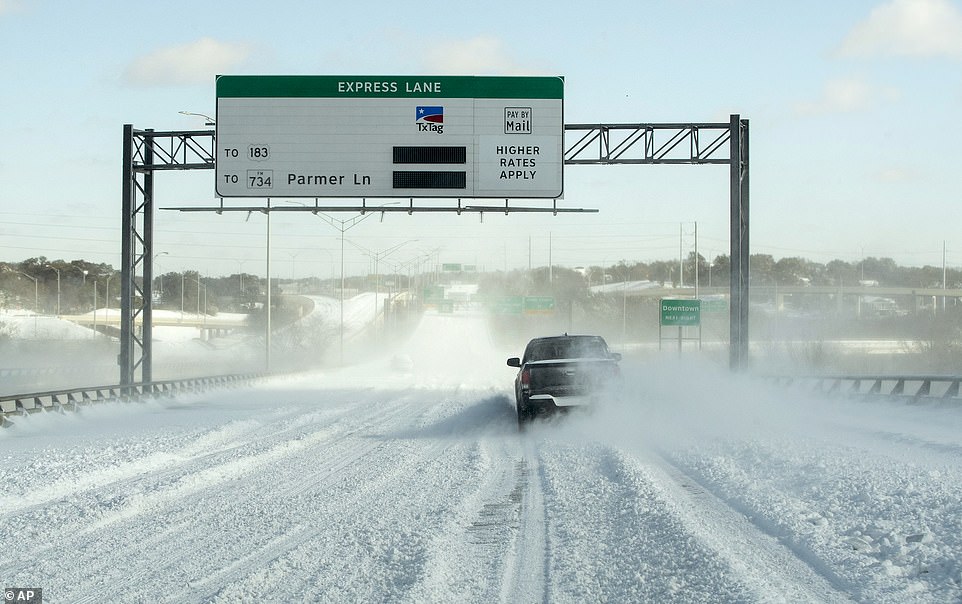 "'Snake-pocalypse? Florida plans ban on owning pythons and other risky reptiles" via Jim Waymer of Florida Today — If wildlife officials get their way later this month, Florida will ban owning or breeding six types of pythons, the green anaconda and nine other "high-risk" reptiles. Serpent lovers say the move is nothing less than a state-orchestrated snake-pocalypse targeting their pets and businesses. Biologists say the scaly subjects of their prohibition wreak ecological mayhem by swallowing native birds, mammals as large as deer, and in the Burmese python's case, also spread a foreign parasite that chokes native pygmy rattlesnakes to death. But critics of the proposal say the Florida Fish and Wildlife Conservation Commission lacks science to justify the ban, is biased against their trade, and has much bigger exotic fish and invasive species to fry than snakes kept by hobbyists.
"Mickey's flashy dress, glowing castle mark Disney World 50th" via Mike Schneider of The Associated Press — Walt Disney World in Florida turns 50 in October. To help celebrate, Mickey Mouse and Minnie Mouse will be wearing flashier threads, and iconic structures such as the Cinderella Castle and the golf-ball-like Spaceship Earth are getting new lighting, Disney officials said Friday while unveiling the first details of how the massive theme park resort will mark its milestone anniversary. Plans for the 18-month celebration, which starts in October, are being made amid one of the toughest stretches the resort the size of the city of San Francisco has faced in its nearly 50 years. Last spring, Disney World closed for two months to help stop the new coronavirus spread, leading to the temporary furlough of 43,000 workers.
— HAPPY BIRTHDAY —
Best wishes to Nelson Diaz of The Southern Group and Courtney Veatch.
___
Sunburn is authored and assembled by Peter Schorsch, Phil Ammann, A.G. Gancarski, Renzo Downey and Drew Wilson.