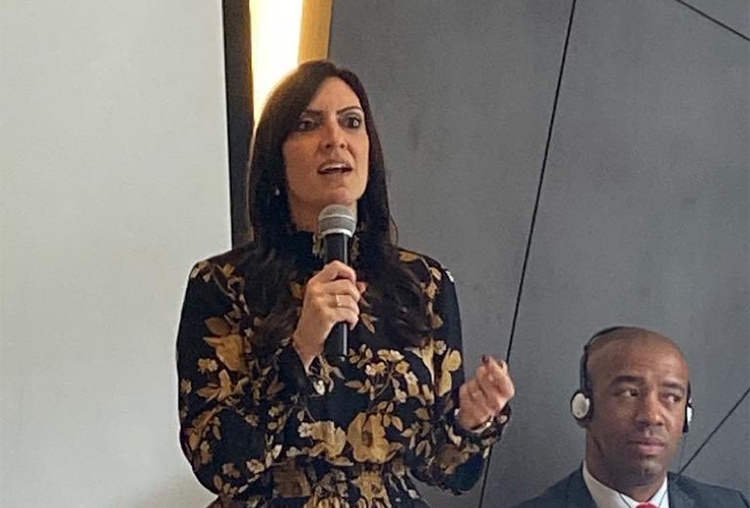 The virtual series launches Wednesday afternoon.
Lt. Gov. Jeanette Nuñez is joining with Enterprise Florida, the Florida Chamber of Commerce and other organizations to help advocate science and engineering studies inside the Sunshine State.
Nuñez will join Enterprise Florida Jamal Sowell on Wednesday, Feb. 24 to kick off a new webinar series. That session will be held at 2:30 p.m. and will focus on Florida's aerospace industry.
"Ensuring that Florida continues to grow our skilled workforce to meet the demands of the aerospace industry is one of the most important challenges ahead of us," Nuñez said. "I look forward to joining this event to discuss Florida's future in space."
The virtual series will look to promote STEM careers, both among employees and employers. The webinar series will help employers recruit and train their workforce. The talks will also feature brainstorming about how state officials can help increase research and job prospects inside Florida.
"Science and engineering are quickly becoming cornerstones of Florida's 21st century economy," said Sowell, who also serves as the Secretary of Commerce. "We are guaranteeing our future success in these sectors by enhancing our talent pipeline with STEM training and degrees."
According to state statistics, six in ten members of the STEM workforce don't hold a Bachelor's degree. That showcases the varying paths Floridians can take to make a STEM career a reality.
Also partnering on the program are the Associated Industries of Florida, the Independent Colleges and Universities of Florida and Science is US, a group dedicated to boosting America's STEM workforce.
"Few areas are as critical to the future health, security and prosperity of Floridians than science and engineering," said Rachel Kerestes, executive director of Science is US.
"Through this series we want to highlight the value that STEM professionals already contribute to Florida and communicate the importance of prioritizing science and engineering in public policy."
The series will conclude with a set of recommendations for Florida policymakers to help enhance the state's STEM options.