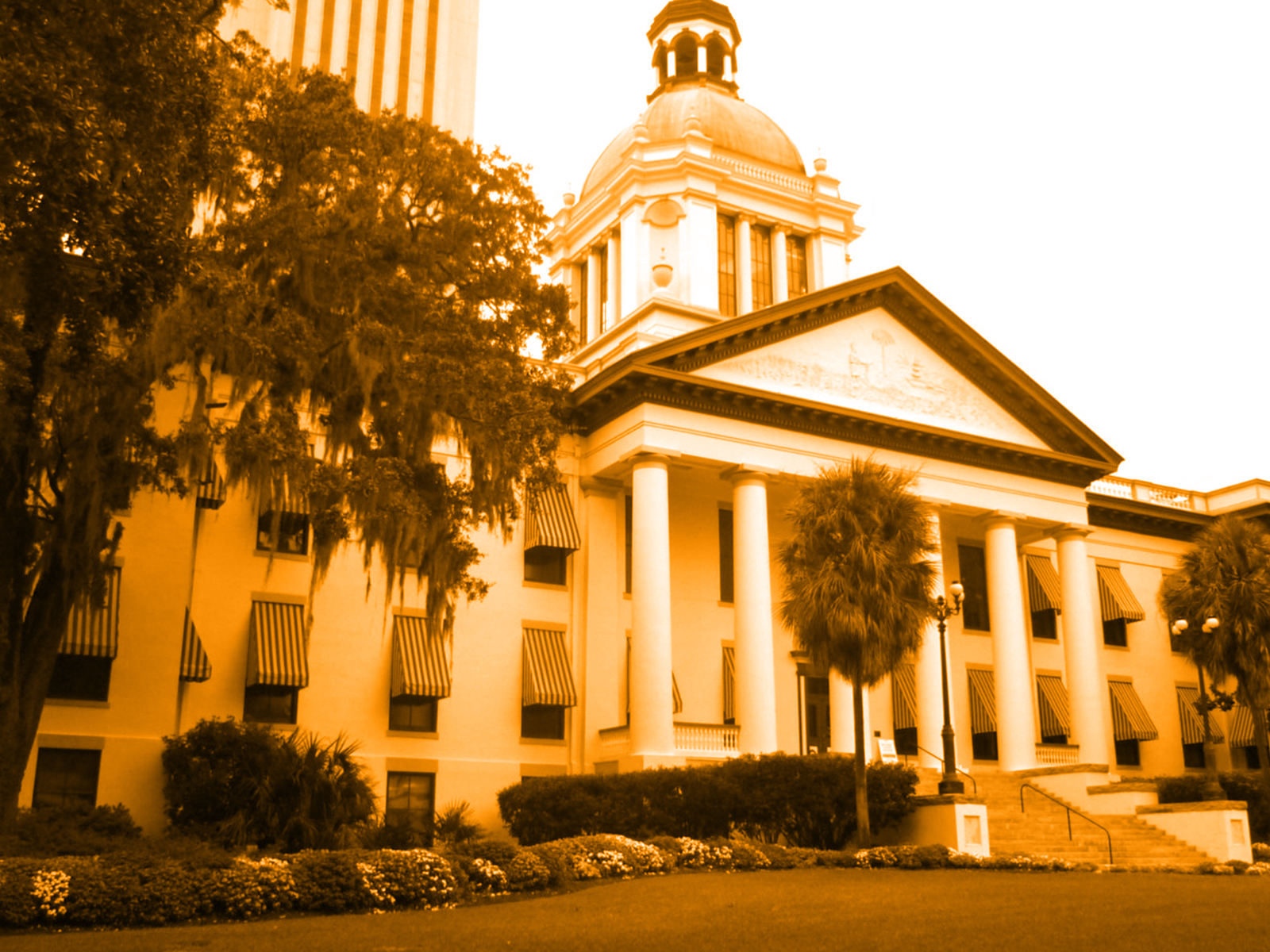 Your morning review of the issues and players behind Florida politics.
Wednesday morning, we began rolling out, from the bottom up, our annual list of Tampa Bay's Most Powerful Politicians. The methodology was the same as it has always been — a group of political insiders scored ranked local politicians, and they received a numeric score for each vote, landing them with a final score and a place on the list, or not — but this year's list is anything but the same as previous iterations.
Typically, officials rank based on high-profile policymaking, surviving contentious elections, holding positions of particular power, or receiving excess media attention for one reason or another. Our panel no doubt considered those things, but one thing became clear: who made the list — and who didn't: COVID-19 response was often the guiding factor.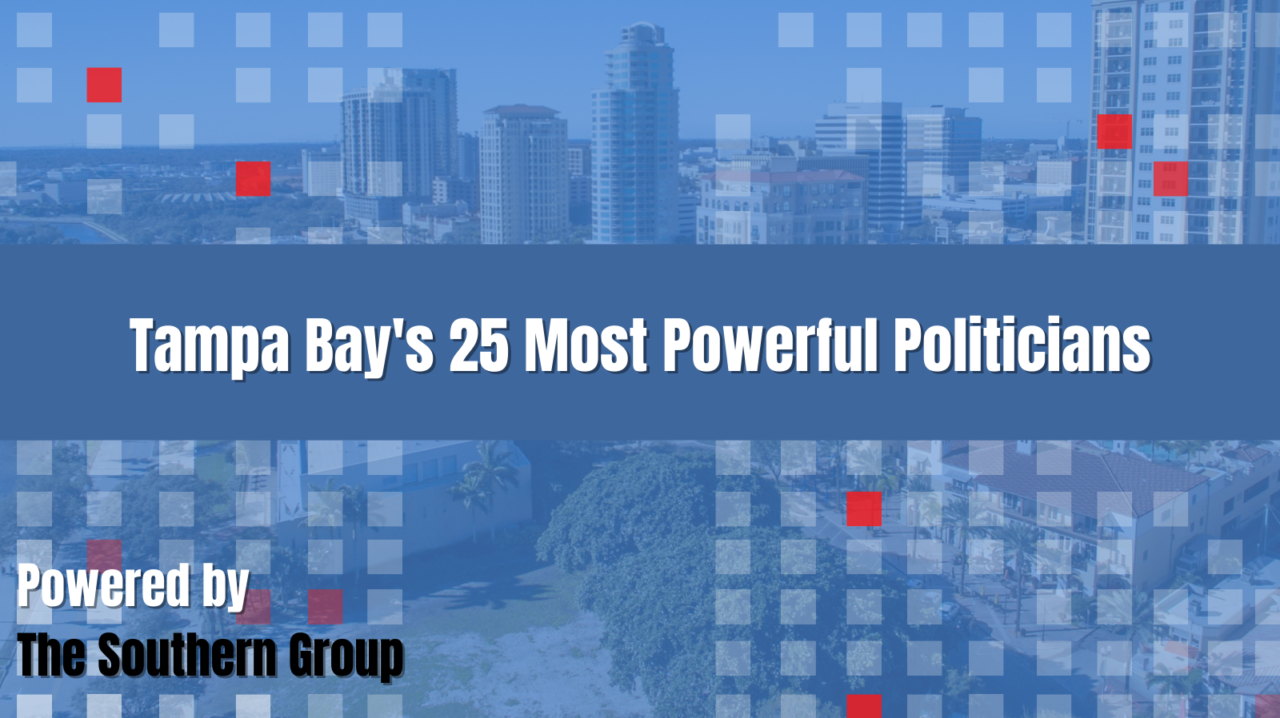 It was a year when pandemic mitigation often fell to local officials as the state deferred by individual communities to determine what worked best for them. And, as you'll see in various profiles, elected leaders rose to the occasion.
But Tampa Bay is also a hotbed of legislative leadership with veterans like Sen. Jeff Brandes and Ed Hooper, not to mention Tampa Bay is home to both the Senate President and House Speaker.
And amid all of the COVID-19 chaos over the past year, lawmaking has had to continue. Look for accomplishments on this list to include who is stepping up to ensure business as usual even as the state grapples with a massive revenue shortfall and a hyperpartisan political atmosphere.
Profiles for honored electeds will post through Friday at the top of every hour from 9 a.m. until 6 p.m. Follow the list on Twitter at #Top25InTB, and be sure to let us know, did our panel get it right?
Here are a few other items that caught my attention:

 — Hedge funds and newspapers, the new media romance: What do the Orlando Sentinel, Miami Herald and South Florida Sun-Sentinel all have in common? They, like most of the biggest newspapers in Florida, are owned by hedge funds. Adam Smith, former political editor for the Tampa Bay Times (which isn't owned by a hedge fund), spoke with reporters from the three papers about what these corporate takeovers mean for the future of journalism. Spoiler alert: They're very worried. Hear what the group has to say on Smith's Political Party podcast here.
 — Well, this sucks: Disney Cruise Lines is canceling cruises through May, the company announced Wednesday. Disney Magic European has canceled cruises through Aug. 10. Disney will work between now and then to implement new safety protocols in preparation for returning to the High Seas, but for Disney cruise enthusiasts like this publisher, this one hurts. Thanks, COVID-19. Guests who have booked now-canceled cruises can opt to rebook at a later date or receive a full refund. Those who booked through a travel agent should contact that agent for options.

 — St. Pete is beachin': St. Pete Beach came out on top this year in TripAdvisor's list of top U.S. beaches. Typically outdone by places like Clearwater Beach or Siesta Key, the home to snow-white sand and the big pink hotel got the top spot this year, and it ranked No. 5 in the world. TripAdvisor called it "the most perfect place to watch the sunset." Nearby, Madeira Beach came in at No. 9, followed by Treasure Island in the No. 16 spot. Siesta Beach and Clearwater Beach followed. Read more here.
— SITUATIONAL AWARENESS —
—@kyledcheney: In written testimony about the Jan. 6 insurrection, acting Capitol Police chief Yogananda Pittman says officers did not properly lock down the complex and were not sure when/whether to exercise lethal force.
—@RepValDemings: Dishonest actors always tell us to ignore our own eyes and ears. The violent White supremacists who chanted "Jews will not replace us" in Charlottesville and "Fight for [Donald] Trump" in D.C. made their intentions perfectly clear.
—@MikeDeeson: If there is a more arrogant government employee than Louis DeJoy, I haven't met him or her. Appoint people to the postal board to FIRE HIS ASS!
Tweet, tweet:
Rush. R.I.P. pic.twitter.com/ztP6JylfmO

— Ron DeSantis (@GovRonDeSantis) February 24, 2021
—@NikkiFried: Twitter!! I can't thank each of you enough for pushing us over 100,000 followers — so incredible!! But I can keep fighting, caring, & working hard for you. We've got a lot of work to do today, tomorrow, & 2022!
—@GwenGraham: .@GovRonDeSantis calls criticism of pop-up coronavirus vaccination sites in Florida "a joke." Seriously? What adult responds this way? Grow up, Ron.
—@RealJacobPerry: Ron DeSantis is a terrible Governor who was only elected due to the gross incompetence of Florida Democrats. #RebekahJones is a lying grifter who is taking advantage of #Resisters who desperately want to believe her con. Smart people are able to understand how both are true.
—@ShevrinJones: Further cuts to bright futures threaten the graduation rate of Florida students, mainly minority students and specifically those from South Florida. Florida is making it a hard place for people to live, work, and be EDUCATED. SB 86 is bad for Florida's future!
—@AngieNixon: For years, I drove to Tallahassee advocating for Paid Family Leave as an impacted mom. I'm happy to now be sponsoring a bill as a State Representative. No mom should be forced to return to work right after having a baby for fear of losing their job. We need time to bond & heal.
Tweet, tweet:
.@Arbys, I apologize! Your food is delicious!! Thank you for the meat sweatsuit!

And Mr. Brown, I know you're the @InspireBrands CEO, there's no #Arbys in Maui. I want franchise information.

We want to say: We Have The Meats… #ForThePeople pic.twitter.com/UngfzgBUSr

— John Morgan (@JohnMorganESQ) February 24, 2021
— DAYS UNTIL —
Pitchers and catchers report to Spring Training, with exhibition games starting — 2; 2021 Legislative Session begins — 5; DJI FPV drone unveiled — 5; Florida TaxWatch 2021 State of the Taxpayer virtual event — 7; 'Coming 2 America' premieres on Amazon Prime — 8; the NBA All-Star Game — 10; municipal elections in Broward and south Palm Beach County — 12; 'The Many Saints of Newark' premieres — 15; 2021 Grammys — 17; Zack Snyder's 'Justice League' premieres on HBO Max — 21; 'Godzilla vs. Kong' premieres — 29; 2021 Florida Virtual Hemp Conference — 29; 2021 Florida Derby — 30; MLB Opening Day — 35; 'No Time to Die' premieres (rescheduled) — 36; RNC spring donor summit — 43; 'Black Widow' rescheduled premiere — 71; Florida Chamber Safety Council's inaugural Southeastern Leadership Conference on Safety, Health and Sustainability — 74; 'Top Gun: Maverick' rescheduled premiere — 127; Disney's 'Shang Chi and The Legend of The Ten Rings' premieres — 136; MLB All-Star Game in Atlanta — 138; new start date for 2021 Olympics — 148; 'Jungle Cruise' premieres — 156; St. Petersburg Primary Election — 180; 'A Quiet Place Part II' rescheduled premiere — 204; 'Dune' premieres — 218; MLB regular season ends — 220; World Series Game 1 — 243; St. Petersburg Municipal Elections — 250; Disney's 'Eternals' premieres — 253; Steven Spielberg's 'West Side Story' premieres — 288; 'Spider-Man Far From Home' sequel premieres — 295; 'Doctor Strange in the Multiverse of Madness' premieres — 393; 'Thor: Love and Thunder' premieres — 435; 'Spider-Man: Into the Spider-Verse' sequel premieres — 589.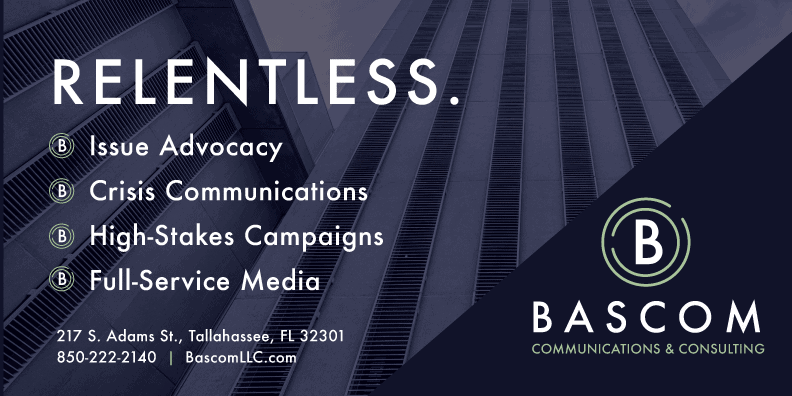 — DATELINE TALLAHASSEE —
"Ron DeSantis offers prayers for Tiger Woods" via News Service of Florida — DeSantis offered prayers for golfer and Jupiter Island resident Woods, who was injured in a car accident in California on Tuesday. "When I saw that news, I was scared," DeSantis said told reporters Wednesday. "Obviously, he has some things to deal with, but fortunately, not life-threatening. Our thoughts and prayers are with Tiger. He's a great champion. We're really proud that he's a Florida resident." DeSantis' remarks came during a pretournament interview at the PGA's World Golf Championship, which will be held this weekend at The Concession Golf Club in Bradenton. Woods underwent "a long surgical procedure" on his right leg at Harbor-UCLA Medical Center after being involved in a single-car rollover accident outside Los Angeles early Tuesday.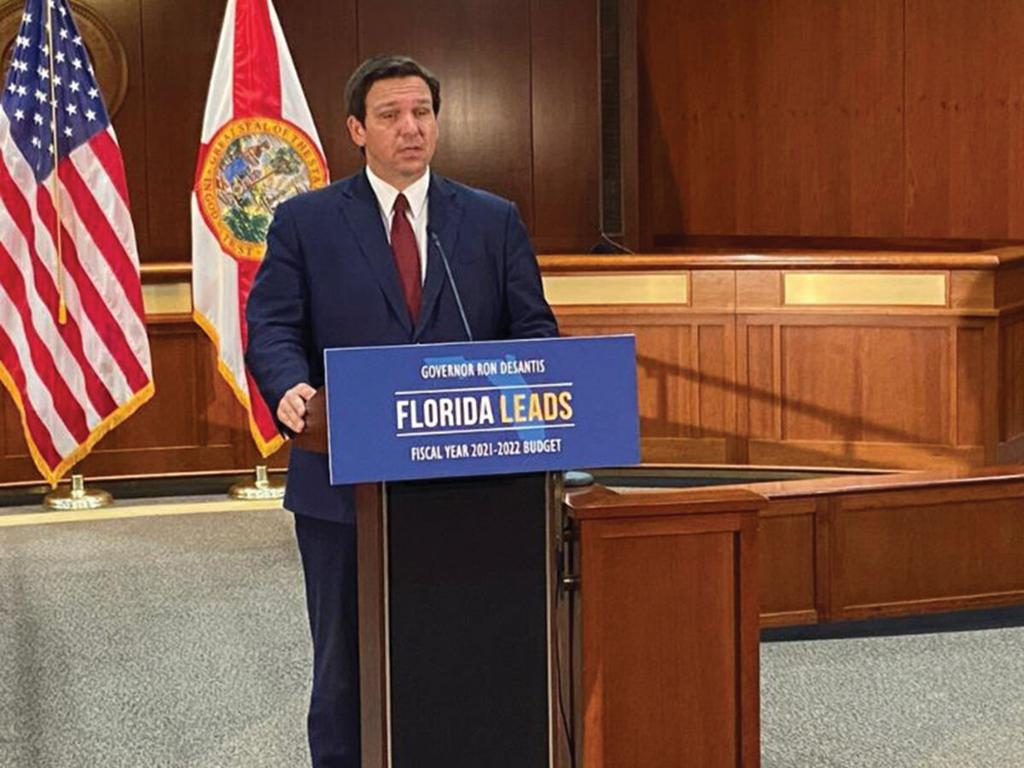 Assignment editors — DeSantis will hold a news conference, 9:30 a.m., Edward Waters College, James Weldon Johnson Gymnasium, 1840 West 9th Street, Jacksonville. Credentialed media must RSVP at [email protected]
"Senate moves to the right — and fast" via Dara Kam of The News Service of Florida — The November elections, the coronavirus pandemic, and an expanded GOP caucus have emboldened Senate leaders to embrace what may be the most conservative agenda in recent years as they prepare for the 2021 Legislative Session that begins Tuesday. "They are purely political red-meat issues, and they're not real. These are not things that Floridians are clamoring for legislative action," said Senate Minority Leader Gary Farmer. Proposals teed up for the Legislative Session run the gamut from education to policing, including measures targeting labor unions, expanding school-voucher programs, and making it harder for Floridians to vote by mail. Senate President Wilton Simpson, however, doesn't view legislation Farmer labeled "red meat" for Republicans through the same lens.
"Florida moves closer to repealing no-fault auto laws" via Jim Saunders in PropertyCasualty360 — Florida Senators continued moving forward with a proposal to do away with the state's long-standing no-fault auto insurance system with trial attorneys and insurers closely watching the debate. The Senate Judiciary Committee approved a bill (SB 54) that would eliminate no-fault and its requirement that motorists carry personal-injury protection, PIP, coverage, and mandate bodily injury coverage. Sponsor Danny Burgess, a Zephyrhills Republican, said the bill would make Florida like 48 other states with bodily-injury insurance systems. He said he thinks it would help ensure that motorists have adequate coverage. Before approving, the committee made changes to the proposal, including reducing required coverage levels for low-income people and students.
"Tampa lawmakers file proposal requiring prepaid postage be enclosed in vote-by-mail ballots" via Kelly Hayes of Florida Politics — In a proposal by Tampa lawmakers, supervisors of elections across the state would be required to enclose postage-paid return envelopes in mail-in-ballots. Sen. Janet Cruz joined Rep. Susan Valdes in filing identical versions of the bill, SB 1528 and HB 869. The legislation would alter current state election law, which does not require prepaid postage to be enclosed in vote-by-mail ballots. It is currently up to each county's supervisor of elections whether or not to provide the postage. Valdes said the bill was partially inspired by Hillsborough County's Supervisor of Elections office, which does provide paid-postage for return.
"Forgive us our press passes, this press protection bill isn't needed" via Bill Cottrell of The Tallahassee Democrat — State Sen. Cruz has filed a bill to include news media workers in Florida's hate crimes law. It would make a one-notch upgrade in penalties for assaulting reporters, photographers, videographers and other press people because of their jobs. "A free press, provided to us in the First Amendment, is vital for a strong democracy and society," Cruz said of her bill. The media do a lot of good work, but you can't really say the press has no other goal than keeping the public informed. There are paychecks, such as they are, and free ballpoint pens.
"Senate eyes making it harder to amend constitution" via News Service of Florida — A Senate committee next week will take up a proposal that would require approval from two-thirds of voters for ballot measures to pass. The Senate Ethics and Elections Committee will consider the proposal (SJR 1238), filed by Doral Republican Sen. Ana Maria Rodriguez. Currently, proposed constitutional amendments require approval from 60% of voters to pass. The Republican-controlled Legislature has taken a series of steps in recent years to make it harder to amend the Constitution. If approved by lawmakers, it would go on the 2022 ballot because it seeks to change the Constitution. Rep. Rick Roth, a West Palm Beach Republican, has filed an identical proposal (HJR 61) in the House.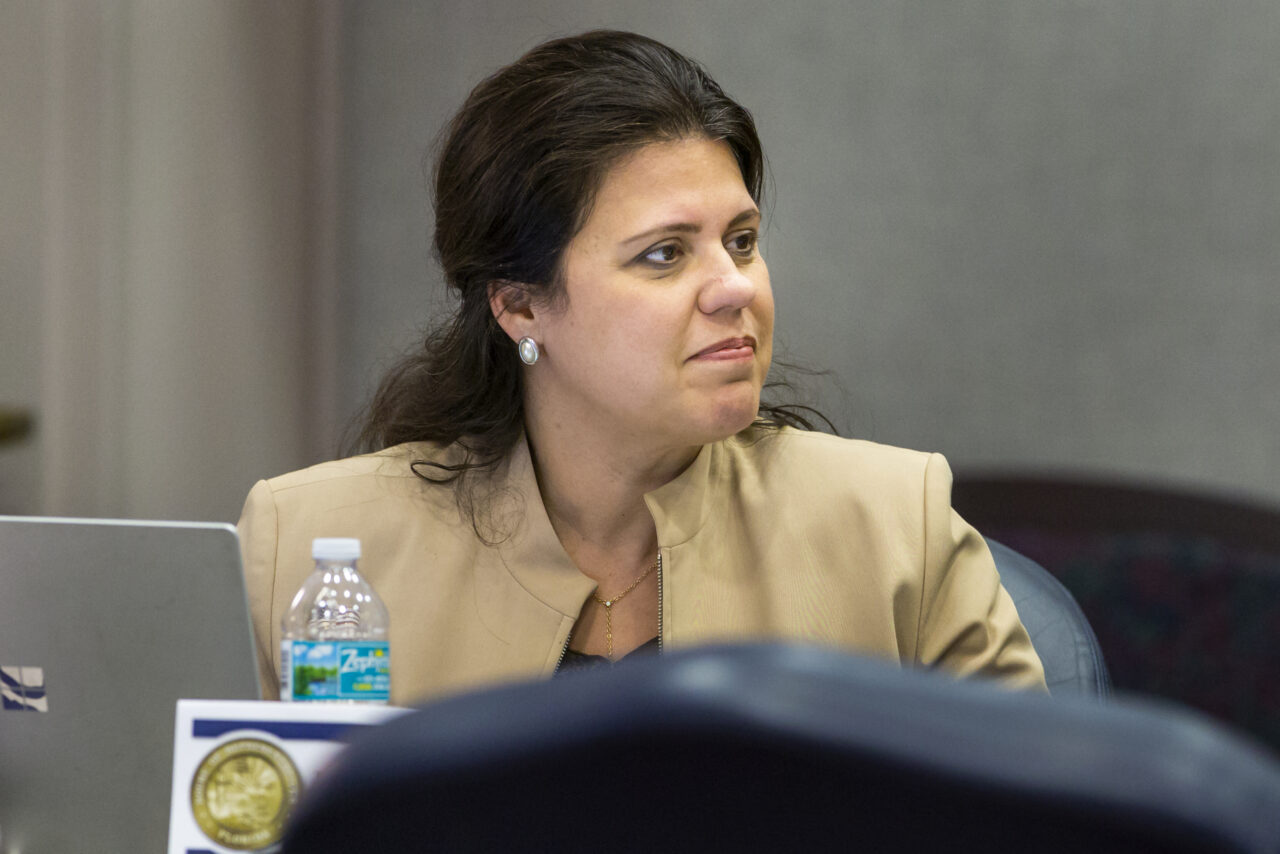 "Joe Gruters files boating bill named for Sarasota boy killed in motorboat accident" via Jacob Ogles of Florida Politics — Sen. Gruters filed new boating safety legislation named for a Sarasota boy killed in a boating accident last year. Ethan's Law would require operators on boats smaller than 26 feet long to wear engine cutoff switches that stop the vessel when the person falls overboard. It's a step that might have saved Ethan Isaacs, a 10-year-old killed at a Sarasota Youth Sailing event last November. The Pine View School student died when the boat operator fell off, but the vehicle continued with Ethan on board and crashed into other vessels. Rep. Fiona McFarland, a Sarasota Republican, filed the House companion bill earlier this month. 
"Remove consequences from student test results, key Florida lawmaker says" via Jeffrey S. Solochek of the Tampa Bay Times — Students, teachers and schools should not have to suffer the consequences that usually accompany Florida's annual accountability tests as they complete this pandemic-fueled year. That was the clear message Wednesday from Senate Education Committee Chairman Gruters, speaking during a teleconference with school board members and superintendents from five counties, including Pasco and Hernando. This year's test results should serve only as "a barometer" of how students are doing, said Gruters. He said he will schedule a bill (SB 886) filed by Sen. Perry Thurston, a Broward County Democrat, to be heard in the committee's first meeting after the legislative session opens on Tuesday.
"Linda Stewart, Thad Altman seeking minimum annual Florida Forever spending" via Scott Powers of Florida Politics — A bipartisan pair of bills seek to require that Florida spend at least $100 million a year to preserve natural lands under the Florida Forever program. Democratic Sen. Linda Stewart of Orlando and Republican Rep. Thad Altman of Indialantic this week filed legislation that would set that minimum for a fund that once was routinely providing $300 million a year to preserve ecologically important areas, but far less in most recent years. HB 1211 and SB 1510 also would block Florida Forever funds from being used to support direct services and technology and information services in the Department of Environmental Protection, the Department of Agriculture and Consumer Services, the Fish and Wildlife Conservation Commission, or the Department of State.
"Vaccine fraud bill getting teed up in House" via News Service of Florida — With Speaker Chris Sprowls making the issue a priority, the House Judiciary Committee on Monday will consider a bill that would crack down on scammers who provide fraudulent information about COVID-19 vaccines. If the bill (HB 9), sponsored by Land O'Lakes Republican Rep. Ardian Zika, gets approved by the Judiciary Committee, it would be ready to go to the full House when the Legislative Session starts. Sprowls told reporters last week that Zika's bill and a measure that would provide COVID-19 liability protections for businesses (HB 7) are priorities for early passage in the House. The House is tentatively scheduled to hold two floor sessions next week to take up the bills.
"Bills filed by two lawmakers representing Sarasota and Manatee highlight divide on policing" via Zac Anderson of the Sarasota Herald-Tribune — Bills filed by a pair of state lawmakers representing portions of Sarasota and Manatee counties illustrate the polarized reactions to the unrest in the country since the death last summer of George Floyd. A Black man who died after a White police officer kneeled on his neck, Floyd became a symbol of police brutality. His death sparked protests across the country and calls for police reforms, but what followed — including looting and riots in some communities and intense criticism of police coupled with calls to defund them — also generated a backlash among those who argue law enforcement is being unfairly maligned.
"Breaking from big business, some Florida Republicans call for closing corporate tax loopholes" via Caroline Glenn of The Orlando Sentinel — Florida Democrats have tried and failed for years to close loopholes in the state's tax code that allow big corporations to shift money to other states, a strategy that some analysts estimate costs Florida half a billion dollars annually. Rep. Fred Hawkins, a freshman state legislator who previously served as a Commissioner for Osceola County, has filed HB 999 that would force multistate and multinational companies to file a single tax return covering their entire business, rather than letting them file separate returns for each of their many subsidiaries. The bill calls for the money raised from the change to be used to offset another business tax.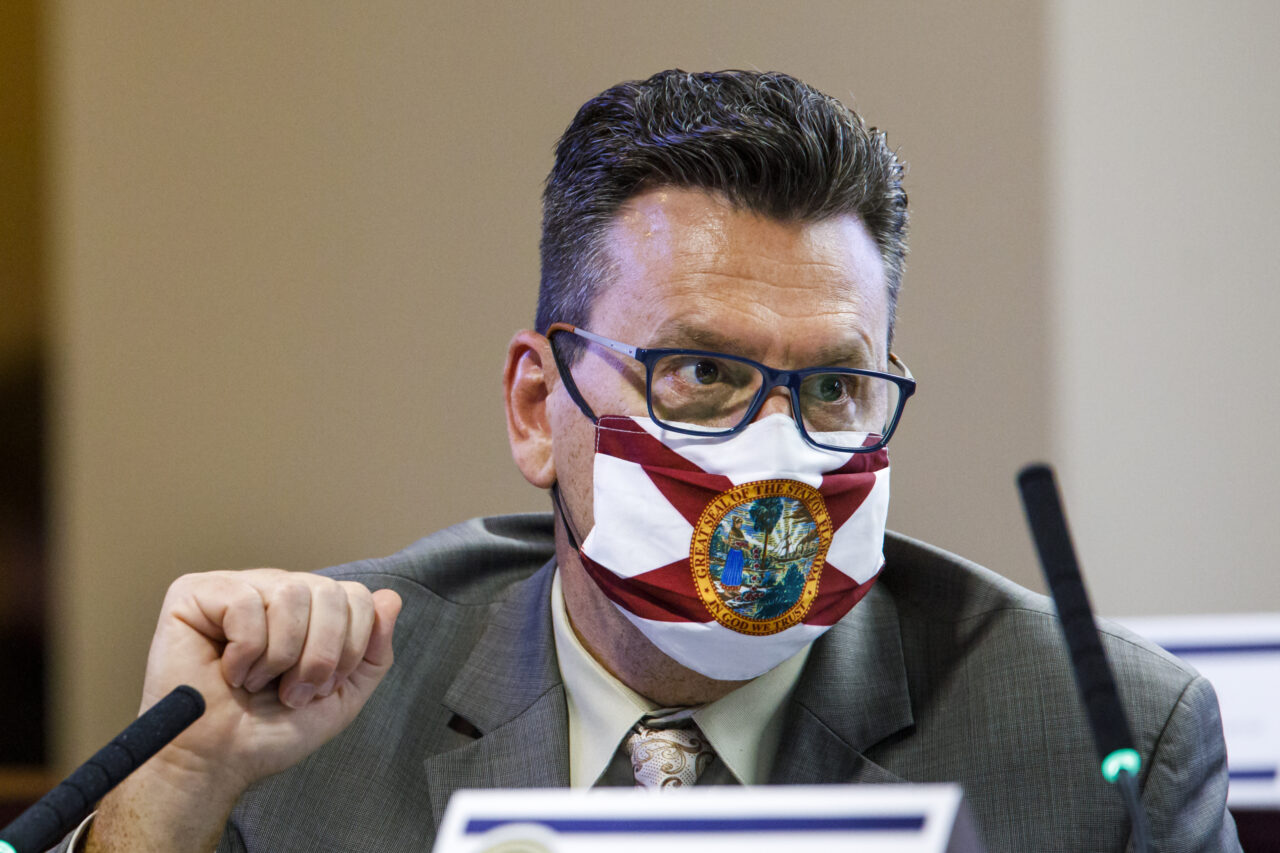 "Key West votes to limit cruise ship passengers. Now legislators want to veto that vote" via Scott Maxwell of The Orlando Sentinel — Last November, residents in Key West decided they didn't want so many tourists at one time. Residents voted to limit the size of cruise ships that can dock on any given day, no ships with more than 1,300 passengers and no more than 1,500 passengers a day, no matter how many ships. Simple enough, right? The city owns the port. The city should be able to decide how it wants to run the port. At the urging of those who make money off big ships, lawmakers have prepared a bill that would essentially override the vote in Key West and let legislators make rules for all the ports in Florida even though the ports are independently run. Basically, they want to strip port authorities of their authority.
"Universal, Disney lobby for beer ads in theme parks; small breweries won't drink to that" via Gabrielle Russon and Gray Rohrer of the Orlando Sentinel — The fictional Duff Beer brand from "The Simpsons" is advertised everywhere at Universal Studios, from the bar tap handles at Moe's Tavern to the topiaries and glasses sold in the nearby gift shop. In the real-life world of brew, Orlando's theme parks are pushing again for a state law change to give beer companies more exposure and the parks potentially more revenue during the coronavirus pandemic recovery. Universal and Disney are both lobbying for HB 73, which carves out an exemption to a Prohibition-era rule that would let theme parks make advertising and naming rights deals with beer manufacturers. The theme parks are jumping into a fight with craft brewers and smaller distributors.
"Integrity Florida report slams spate of preemption bills" via Haley Brown of Florida Politics — A government watchdog group is scrutinizing Florida preemption bills that aim to degrade home rule, legislative attempts that have become increasingly common in recent years. A report from the nonprofit, nonpartisan research institute Integrity Florida highlights the effects of past and current legislation broadening the state's ability to override local governments' authority. "It used to be preemption was used sparingly in a more thoughtful manner. But now it's almost become weaponized by the Florida Legislature," said Ben Wilcox, Research Director at Integrity Florida. Florida's legislature has long proposed bills preempting local regulation of vacation rentals. But Wilcox says preemption is becoming an increasingly popular tactic.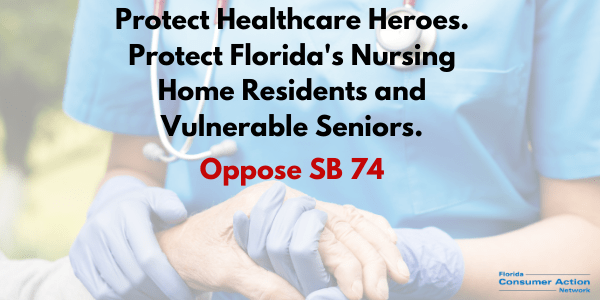 — LOBBY REGS —
New and renewed lobbying registrations:
Jorge Chamizo, Charles Dudley, Melissa Ramba, Floridian Partners: Marie Selby Botanical Gardens
Carlecia Collins, GrayRobinson: SAS Institute
Cynthia Henderson, Cynergy Consulting: Hialeah
Andrew Ketchel, Capital City Consulting: Starkey Hearing Technologies
Lee Killinger: Florida Crystals Corporation
Jeff Kottkamp: Meridian HSN
Will McKinley, Angela Dempsey, Erik Kirk, PooleMcKinley: Anda
Andrew Rutledge, Corinne Mixon, Rutledge Ecenia: American Society of Landscape Architects Florida Chapter, Florida Academy of Physician Assistants, H. Lee Moffitt Cancer Center & Research Institute, Sarasota Kennel Club, Washington County Kennel Club
Christopher Snow, Snow Strategies: 123 Special Care Kids PPEC
"23 lobbying firms selected for compensation audit" via Renzo Downey of Florida Politics — The random selection comes from the pool of 390 legislative branch lobbying firms and 344 executive branch lobbying firms. Committee staff randomly selected 12 legislative branch firms and 11 executive branch firms to meet each branch's 3% audit requirement. Six alternates were selected from each category in case a firm can't be audited. The committee's selections include former Senate President Mike Haridopolos, Meenan PA, and Strategos Public Affairs LLC on the legislative side and Buchanan Ingersoll & Rooney PC on the executive side.
— LEG. SKED —
The Marjory Stoneman Douglas High School Public Safety Commission will hold an online meeting to discuss issues ahead of the 2021 Legislative Session, 9 a.m., Zoom link here.
The Economic Estimating Conference will discuss issues related to the national economy, 9 a.m., Room 117, Knott Building.
The state Reemployment Assistance Appeals Commission meets, 9:30 a.m. Call-in at (850) 988-5144. Conference ID: 756701156.
The Revenue Estimating Conference meets to discuss unclaimed property, 2 p.m., Room 117 Knott Building.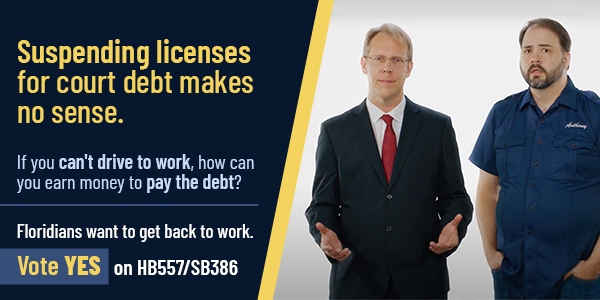 — STATEWIDE —
"Top Florida wildlife official wants to fill, build on a lagoon where turtles, manatees roam" via Tony Doris of the Palm Beach Post — Florida's top appointed protector of wildlife wants to make millions by dredging up and filling in acres of the wildlife-filled Lake Worth Lagoon. Rodney Barreto, an influential lobbyist who chairs the Florida Wildlife Conservation Commission, is pressing legal action to let his company fill, dredge and build hundreds of condos and houses on mostly submerged land off Singer Island. The company, Government Lot 1, LLC, based in Coral Gables, seeks to reopen and expand upon a 1990 circuit court order that gave previous owners the right to fill but not dredge the 19-acre site off Singer Island without requiring permits from state regulators.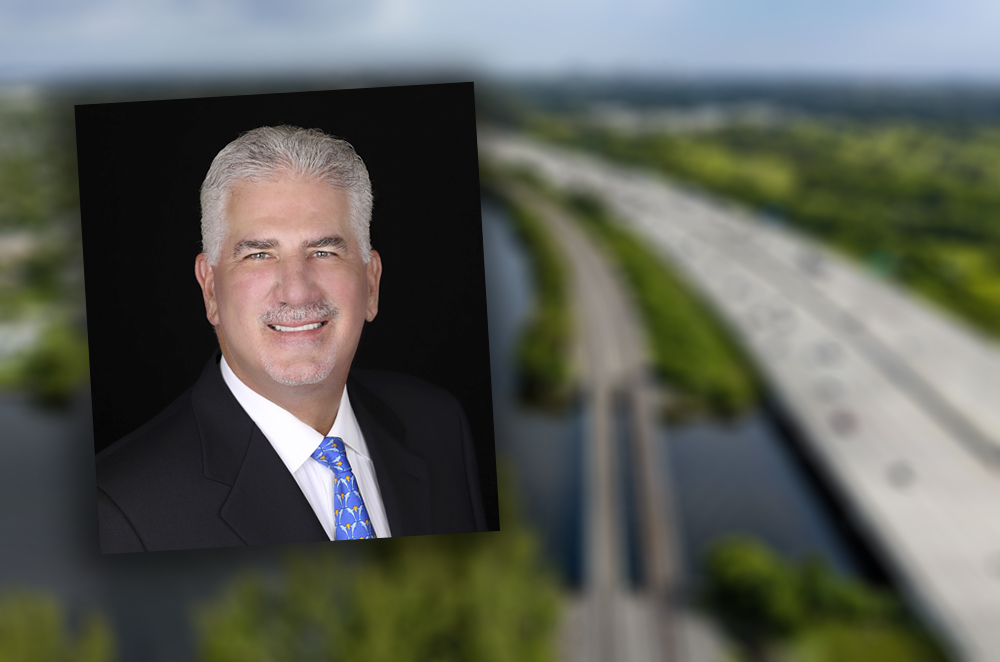 "Florida Chamber Safety Council adds two Advisory Board members" via Drew Wilson of Florida Politics — The Florida Chamber Safety Council on Wednesday announced the addition of two new Advisory Board members. The new members are Dr. Joshua Chard, director of product and corporate safety for Altec Industries, and Tom Baldwin, vice president of safety for Global Medical Response. The pair join a growing team of top safety professionals who serve a powerful role in fostering safety, health and sustainability among Florida businesses. Chard earned his doctorate in industrial engineering from Texas A&M University. His major specialty area was human factors engineering and ergonomics, with minors in manufacturing and engineering management. 
Happening today — A group of elected officials, business leaders, DREAMers and essential workers will meet for the virtual Florida Thriving: Bipartisan Immigration Solutions 2021 to discuss common-sense, bipartisan immigration solutions and how they can help us rebuild, recover and thrive. Speakers include Rep. Mario Diaz Balart, Agriculture Commissioner Nikki Fried, Miami-Dade County Mayor Daniella Levine Cava, former U.S. Sen. Mel Martinez, Miami-Dade Commissioner Rene Garcia, former House Speaker Will Weatherford, former Florida Gov. Jeb Bush, Miami Archbishop Thomas Wenski, Florida Chamber CEO Mark Wilson, Florida Restaurant and Lodging Association CEO Carol Dover, Squire Patton Boggs Senior Partner Al Cardenas, MBF Healthcare Partners Chair and CEO Mike Fernandez and Braman Auto Group CEO Norman Braman. The event begins at 10 a.m. Registration available online. The event is co-hosted by the President's Alliance for Higher Education, Florida Restaurant and Lodging Association, Haitian American Chamber of Commerce, Miami-Dade County Office of New Americans, FWD US, and Florida Immigrant Coalition.
"School safety app swamped by spam" via News Service of Florida — An online "suspicious activity reporting tool" set up by the state to bolster school safety has been inundated with false or "spam" reports, and the Marjory Stoneman Douglas High School Public Safety Commission wants to take a closer look. Fortify Florida has received just shy of 12,000 tips since its launch more than two years ago. But commission member Max Schachter raised concerns about the validity of the bulk of tips received by the app. Schachter pointed to a recent survey of seven school districts that use Fortify Florida and other reporting platforms that aren't run by the state. The survey showed that 62% of tips coming into the Fortify Florida app were spam, and only 27% were actionable.
Bid protests could delay school panic alarms — Three companies that bid on a contract to install panic alarms in Florida schools filed protests after the Department of Education approved the use of nine vendors, Andrew Atterbury of POLITICO Florida reports. The Marjory Stoneman Douglas High School Public Safety Commission mentioned the bid protests when it met Wednesday, but state education officials did not offer details on the dispute. The bid protests require DOE to halt the award process until the Division of Administrative Hearings rules on them, a process that can take months.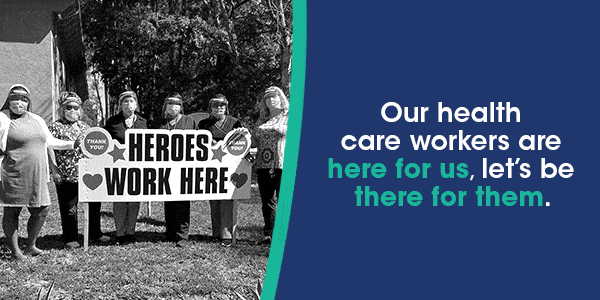 — 2022 —
"Joe Biden shifts his operation to DNC ahead of 2022 midterm elections" via Michael Scherer of The Washington Post — Biden has shifted the remnants of his campaign operation, including the donor and volunteer network that got him elected and several key staff members, over to the Democratic National Committee as part of a broader effort to build up the party before the 2022 midterm elections and a potential 2024 reelection campaign. The decision to house his operation at the national party, and to continue fundraising and organizing efforts there, is intended to signal his commitment to Democratic candidates at all levels, including members of the House and Senate who are supporting his legislative efforts, according to senior White House officials.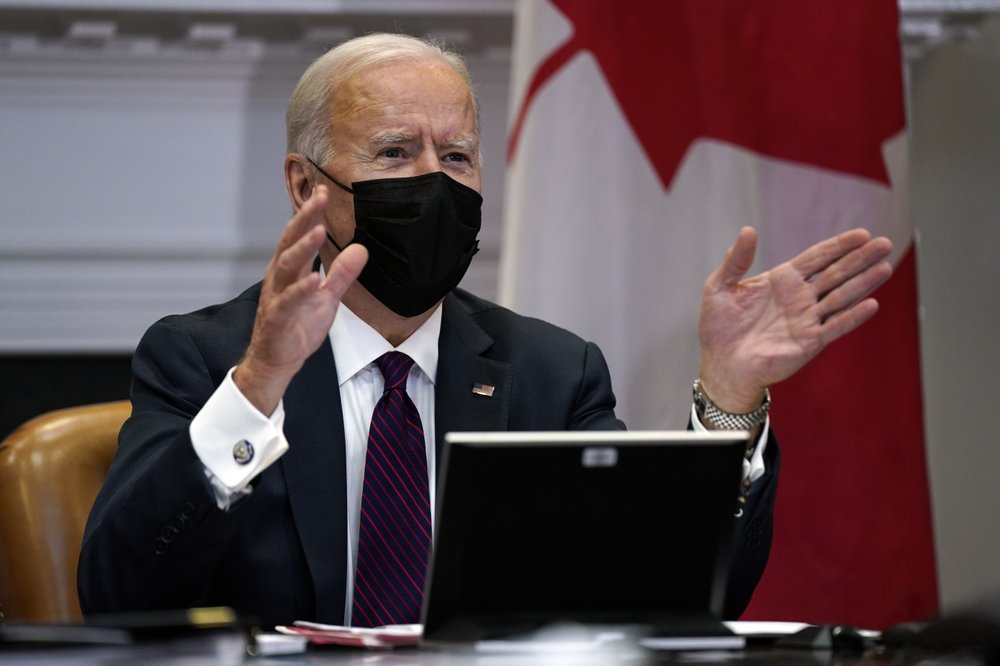 "The last thing Florida GOP wants is more voter participation" via Carl Hiaasen of the Miami Herald — One of many historic footnotes to the tense November election was that Florida didn't screw everything up for the rest of the country. For once, the ballot-counting here was mostly uneventful, uncontroversial and fairly speedy. It was a weird new feeling to turn on the TV and hear other states be the punch line of all those snarky late-night jokes. The election process went so smoothly and handled such a huge turnout that Florida Republicans are moving fast to make sure it doesn't happen again. The first of several bills designed to shrink the vote sailed through a Senate committee recently. Filed by Sen. Dennis Baxley of Ocala, the measure would restrict vote-by-mail applications to one election cycle and require everybody who received mail ballots last year to reapply in 2022.
"Wisconsin Democrats bail out Florida Dems" via Scott Powers of Florida Politics — Hours into office last month, new Florida Democratic Party Chair Manny Diaz saw up close that the party's federal finances were a disaster, to the point that the party's health insurance company canceled coverage of employees six weeks earlier. Within a couple of weeks, Diaz announced he and the party had shored things up enough to restore employees' medical coverage from Blue Cross and Blue Shield of Florida. The Democratic Executive Committee of Florida's January financial report filed Saturday with the Federal Election Commission shows the Democratic Party of Wisconsin transferred $300,000 to Florida on Jan. 29. The next day, the Democratic Executive Committee of Florida paid $236,435 in back premiums.
"Stephanie Murphy drops another 2022 hint" via Scott Powers of Florida Politics — U.S. Murphy sent up another alert signal Wednesday that the Winter Park Democrat is laying the groundwork for something bigger than representing Florida's 7th Congressional District. Murphy, whose name occasionally drops in conversations about Democrats who could potentially run statewide, announced an effort Wednesday she calls "Cast Forward 2022 with Stephanie Murphy" to help other Democrats throughout the state prepare for the future. To lead this effort, Murphy has hired Lauren Calmet, the former political director of the Florida Democratic Party, to be her campaign's political director. The announcement came through her reelection campaign, still branded Stephanie Murphy For Congress, but now run through the more generic website StephanieMurphyFl.com.
"Randolph Bracy of Orlando considering run for Governor" via Gray Rohrer of the Orlando Sentinel — Bracy has met with political consultants, had informal talks with Andrew Gillum, the Democratic nominee in 2018 who narrowly lost to DeSantis, and is looking to boost his profile among Democratic voters statewide as he weighs getting in what could become another crowded Democratic primary. The possibility of a Bracy bid comes as the Democratic field is coming into focus, even though qualifying is more than one year away. Agriculture Commissioner Nikki Fried is seriously considering a run. Sen. Jason Pizzo, a Miami Democrat, said he'd forgo getting in the race.
Happening Monday: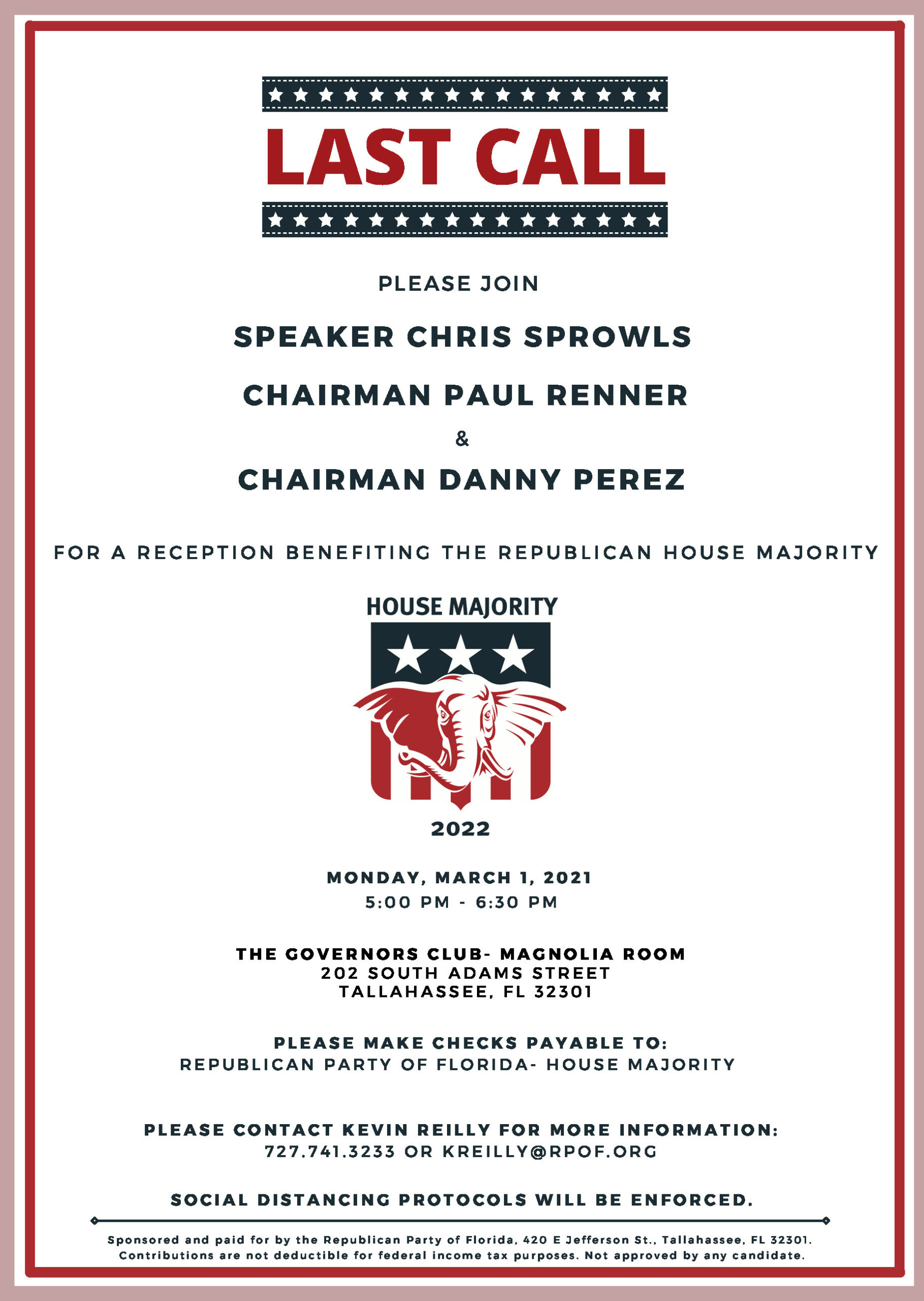 "Lake Ray looks to reclaim former House seat" via A.G. Gancarski of Florida Politics — Former Rep. Ray, a Jacksonville Republican who represented the Southside House District 12 from 2008 through 2016, is running for office again, he told Florida Politics Wednesday. Current Rep. Clay Yarborough is running for an open seat in Senate District 4, opening the House seat back up. Ray previously represented the same area on the Jacksonville City Council. In more recent years, he ran for Congress (2016) and Duval County Tax Collector (2018), losing each of those races in the primary. Ray contends that his experience will be a useful value add in 2022, given that three legislators (Yarborough and fellow Reps. Cord Byrd and Jason Fischer) will be leaving the House.
"David Silvers plans 2022 reelection bid" via News Service of Florida — Rep. Silvers opened a campaign account this week to seek reelection in 2022 in what is now Palm Beach County's HD 87, according to the state Division of Elections website. Silvers, a Lake Clarke Shores Democrat, was first elected in 2016. This week, Republican Bienvenido Valentin became the second candidate to open a campaign account to try to succeed term-limited Lakeland Republican Sen. Kelli Stargel in 2022. Valentin joined Lakeland Republican Rep. Colleen Burton in the race in Senate District 22 in Polk and Lake counties. District boundaries — and potentially numbers — will change before the 2022 elections because of the once-a-decade reapportionment process.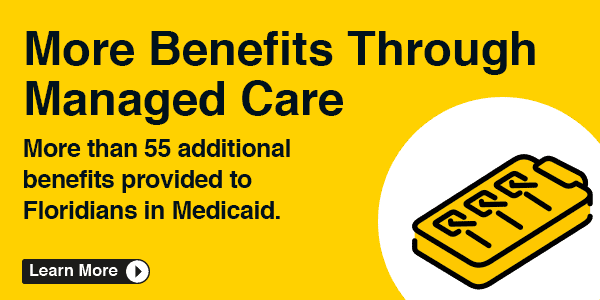 — CORONA FLORIDA —
"Florida COVID-19 update for Wednesday: 7,128 cases, 129 deaths, lower positivity rate" via Howard Cohen of The Miami Herald — Florida's Department of Health announced 7,128 new confirmed cases of COVID-19. The state also announced 129 new deaths, 127 of whom were residents. The state has now recorded a known total of 1,885,661 cases and 30,878 total deaths. Of those deaths, 30,340 are residents and 538 are nonresidents. On Wednesday, the state reported the results of 118,244 residents tested on Tuesday. The state's percent positivity for first-time testers decreased from 6.50% to 5.99%. Currently, 1,492,509 Floridians have completed the two-dose vaccination series of Pfizer-BioNTech or Moderna, and 1,299,509 have received the first dose.
"DeSantis: More COVID-19 vaccine doses arriving soon, so people 55 and up may become eligible" via Cindy Krischer Goodman of the South Florida Sun-Sentinel — During a news briefing in Hernando County, the Governor said Pfizer had been sending about 100,000 doses a week to the state and will increase that to about 200,000, he said. "If it's not this week, hopefully by next week, and I think that's going to go up more and more," DeSantis said. He said Florida also could soon get doses of the Johnson & Johnson single shot COVID-19 vaccine that the FDA said Wednesday qualifies for emergency use authorization. Those doses could come as soon as next week, he said. Also, DeSantis said last week's delayed shipment of Moderna vaccines has arrived. With more doses arriving, DeSantis said he likely will lower the age of who is eligible.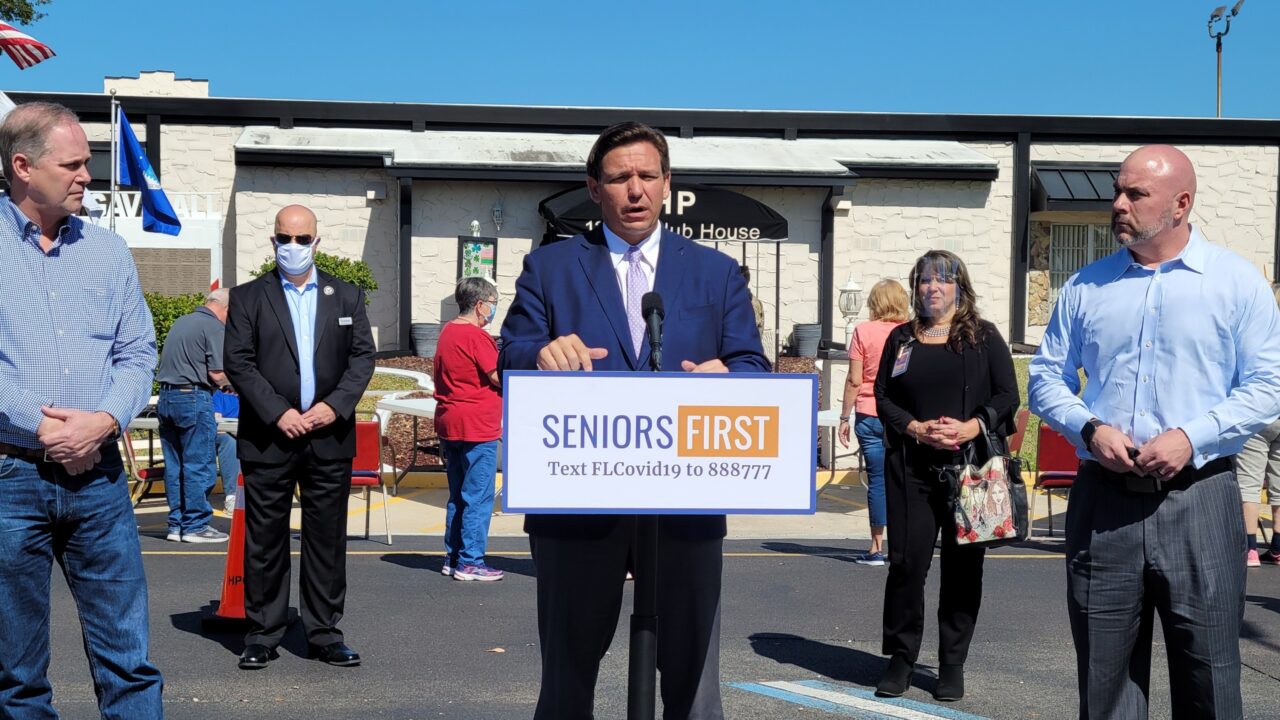 "Florida vaccines flow to seniors — who happen to trend Republican" via Tony Piptone of NBC 6 South Florida — While DeSantis has chosen some communities as distribution sites, a review by the NBC 6 Investigators of vaccination rates and counties' concentrations of people 65 and older finds no evidence of political bias in how the shots are flowing. Instead, evidence shots are going in greater rates to older counties — following the strategy DeSantis laid out based on public health guidance — and polling shows older voters in Florida happen to trend conservative and vote Republican.
"Florida Supreme Court authorizes virtual criminal jury trials" via Kathryn Varn of the Tampa Bay Times — The Florida Supreme Court has authorized some criminal jury trials to be conducted virtually, giving courts another option to process the increasing backlog of cases caused by the coronavirus pandemic. To conduct a virtual jury trial, a defendant must consent to it. The judge overseeing the case will also consider the stance of prosecutors and, if applicable, victims in deciding whether to conduct the trial virtually. Like most workplaces, the courts pulled back from in-person gatherings amid the pandemic and moved many proceedings online. Courts suspended most operations, including criminal jury trials, when the pandemic began in March. They started up again in person in the fall.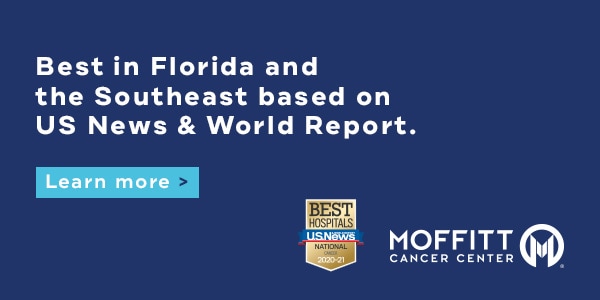 — CORONA LOCAL —
"South Florida teachers are next in line for a COVID-19 vaccine. Here are the next steps" via Michelle Marchante of the Miami Herald — DeSantis wants to make teachers next in line for the COVID-19 vaccine in Florida. But not all educators will be able to get the shot immediately. The state is hoping to expand its vaccination efforts to include teachers between the ages of 50 to 64 as early as next week. That would make about 8,478 teachers in Miami-Dade County Public Schools and about 5,600 teachers in Broward County Public Schools eligible for the vaccine. In the Florida Keys, about 211 teachers would be eligible, according to the Monroe County School District. None of the districts are requiring employees to get the vaccine.
"Free lifesaving treatment for coronavirus patients, just like Donald Trump received, is going unused in South Florida" via Cindy Krischer Goodman of the South Florida Sun-Sentinel — Doctors say not enough people in South Florida seem to know about the treatment — an infusion of antibodies — which, when administered early after a COVID-19 diagnosis, can prevent symptoms from worsening and stave off hospitalization or death. The infusion, the same treatment given to Trump when he tested positive for COVID-19. "We have seen unbelievable results," said Dr. Boaz Rosenblat, medical director of the Emergency Department at Memorial Pembroke. "Patients have gone from sitting in beds lethargic and not eating to waking up and having breakfast and feeling energized. I'm a huge advocate based on what I have seen." Since December more than 430 patients have received the therapy at Memorial, but the hospital says it has at least 600 more doses available.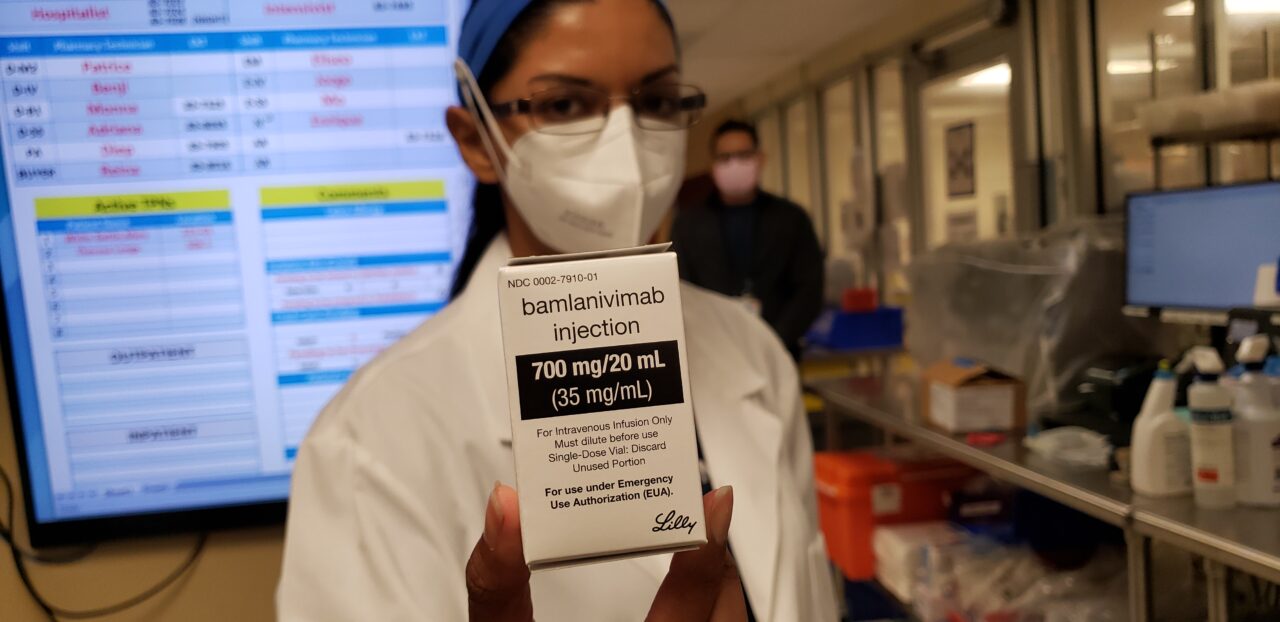 "Jackson's new COVID-19 vaccine policy is likely to favor the more affluent. Here's why" via Ben Conarck of the Miami Herald — By enacting a policy this week requiring doctor's notes to vaccinate those 55 to 65 who have one of 13 'at-risk' medical conditions, Jackson Health has solidified a tilted playing field where more affluent — and disproportionately white — people will have an advantage in accessing a public health resource, said Zinzi Bailey, a University of Miami research professor who studies health care inequities. The policy will disadvantage underserved communities without robust access to health care despite plentiful research showing that people in those same neighborhoods are more likely to have some of the medical conditions — such as obesity — that would put them at higher risk for severe COVID-19, and potentially death, Bailey added.
"Duval County adds 10 COVID-19 deaths" via Emily Bloch of the Florida Times-Union — The Florida Department of Health recorded 127 more COVID-19 deaths in Wednesday's daily report and 7,128 new cases. Ten of the deaths were in Northeast Florida: 10 in Duval County and negative one in Baker County, meaning a previous death reported in the county was retracted. It's unclear if the retracted case was removed altogether or attributed to a different county. Duval County added 202 cases, with 40 in St. Johns County, 32 in Nassau County, 32 in Clay County, 20 in Putnam County and three in Baker County. 
"Orange proposes parks, neighborhood centers as possible 'satellite' FEMA vaccine sites" via Ryan Gillespie and Stephen Hudak of the Orlando Sentinel — Orange County has submitted a list of nine spots for consideration for "satellite" vaccination sites through a federal effort already bringing a mass vaccine site to Valencia College's Kirkman Road campus. The list of options, considered a "wish list" by county officials, was submitted to FEMA this week. The Biden administration plans to supply four regions in Florida with large sites capable of about 2,000 shots per day, as well as two corresponding smaller sites in each area to reach other vulnerable populations. The Orange list includes the Englewood Recreation Center, Rosemont Neighborhood Center, Northwest Neighborhood Center, The Gold Lot at Orlando International Airport, Rolling Hills Park, Cypress Grove Park, Kelly Park, South Orange Youth Sports Complex and East Orange Neighborhood Park.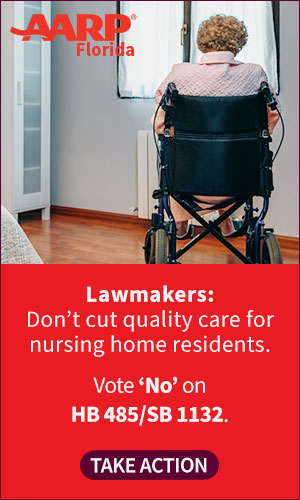 — CORONA NATION —
"FDA says single-dose shot from J&J prevents severe COVID-19" via Lauran Neergaard and Matthew Perrone of The Associated Press — Johnson & Johnson's single-dose vaccine offers strong protection against severe COVID-19, according to an analysis released Wednesday by U.S. regulators that sets the stage for a final decision on a new and easier-to-use shot to help tame the pandemic. The long-anticipated shot could offer the nation a third vaccine option and help speed vaccinations by requiring just one dose instead of two. Food and Drug Administration scientists confirmed that overall the vaccine is about 66% effective at preventing moderate to severe COVID-19 and about 85% effective against the most serious illness. The agency also said J&J's shot is safe.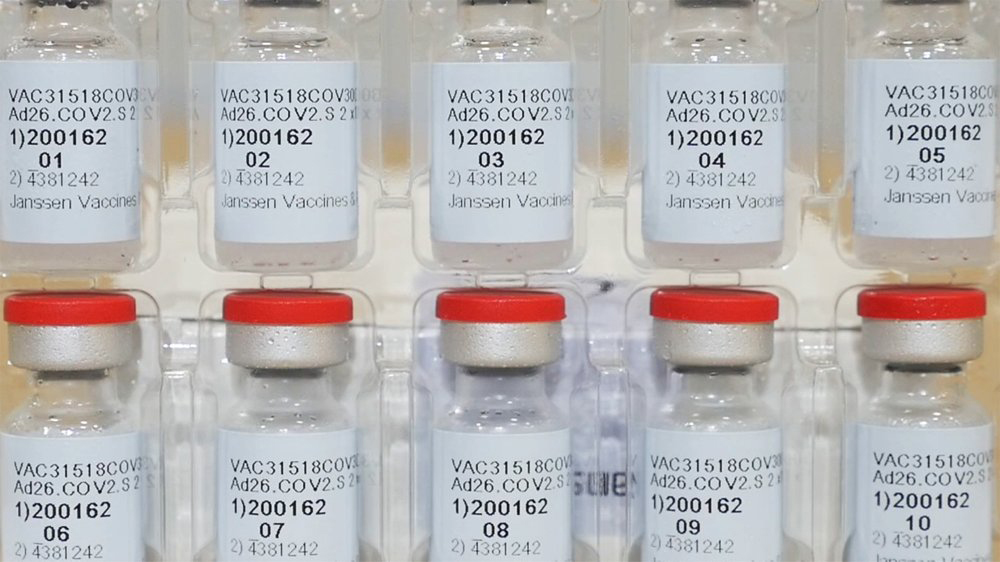 "Johnson & Johnson's vaccine works well and may curb virus spread" via Carl Zimmer, Noah Weiland and Sharon LaFraniere of The New York Times — The coronavirus vaccine made by Johnson & Johnson provides strong protection against severe disease and death from COVID-19 and may reduce the spread of the virus by vaccinated people, according to new analyses released Wednesday by the company and the FDA. The documents showed that the new vaccine had an overall efficacy rate of 72% in the United States and 64% in South Africa, where a concerning variant emerged in the fall that is now driving most cases. The efficacy in South Africa was seven percentage points higher than earlier data released by the company showed. The vaccine also showed 86% efficacy against severe forms of Covid-19 in the United States, and 82% against severe disease in South Africa.
"The Pfizer vaccine's initial success holds up in wider use, a study finds." via Isabel Kershner of The New York Times — The two-dose COVID-19 vaccine developed by Pfizer and BioNTech is protecting recipients about as well in wide actual use as it did in clinical trials, according to a new large-scale study from Israel that was published on Wednesday in The New England Journal of Medicine. The study appears to be the first large-scale, peer-reviewed examination of the vaccine's general use performance. It included more than a million people aged 16 and over, nearly 600,000 of whom had been vaccinated, and an equally large, carefully matched control group of unvaccinated individuals. The results reflect those of earlier studies out of Israel and clinical trials showing a 95% efficacy rate for the vaccine.
"The most likely timeline for life to return to normal" via Joe Pinsker of The Atlantic — The end of the coronavirus pandemic is on the horizon at last. Still, the timeline for actually getting there feels like it shifts daily. It's unlikely that enough people will get vaccinated in the spring to restore normalcy. In fact, experts fear that the pandemic could get much worse in the near term. Whatever happens in the spring, the summer should be a sublime departure from what Americans have lived through so far. Even if the summer feels like the end of the pandemic, it could turn out to be more of a temporary reprieve. Most of the U.S. population should be vaccinated by the fall, but some virus resurgence seems likely in the colder months.
"Putting 500,000 COVID-19 deaths into perspective" via Philip Bump of The Washington Post — We don't actually know how many people have died of complications from COVID-19, the disease caused by the coronavirus that likely arrived in the United States at some point last year. There are a lot of reasons for that, including the uncertainty around when the virus actually arrived. We don't know how many people may have died of COVID-19 without the disease having been confirmed. We can compare the death toll with prior years and see that the United States recorded hundreds of thousands more deaths in 2020 than in 2019, but at this point, we're talking about a scale at which individual tragedies become blurry.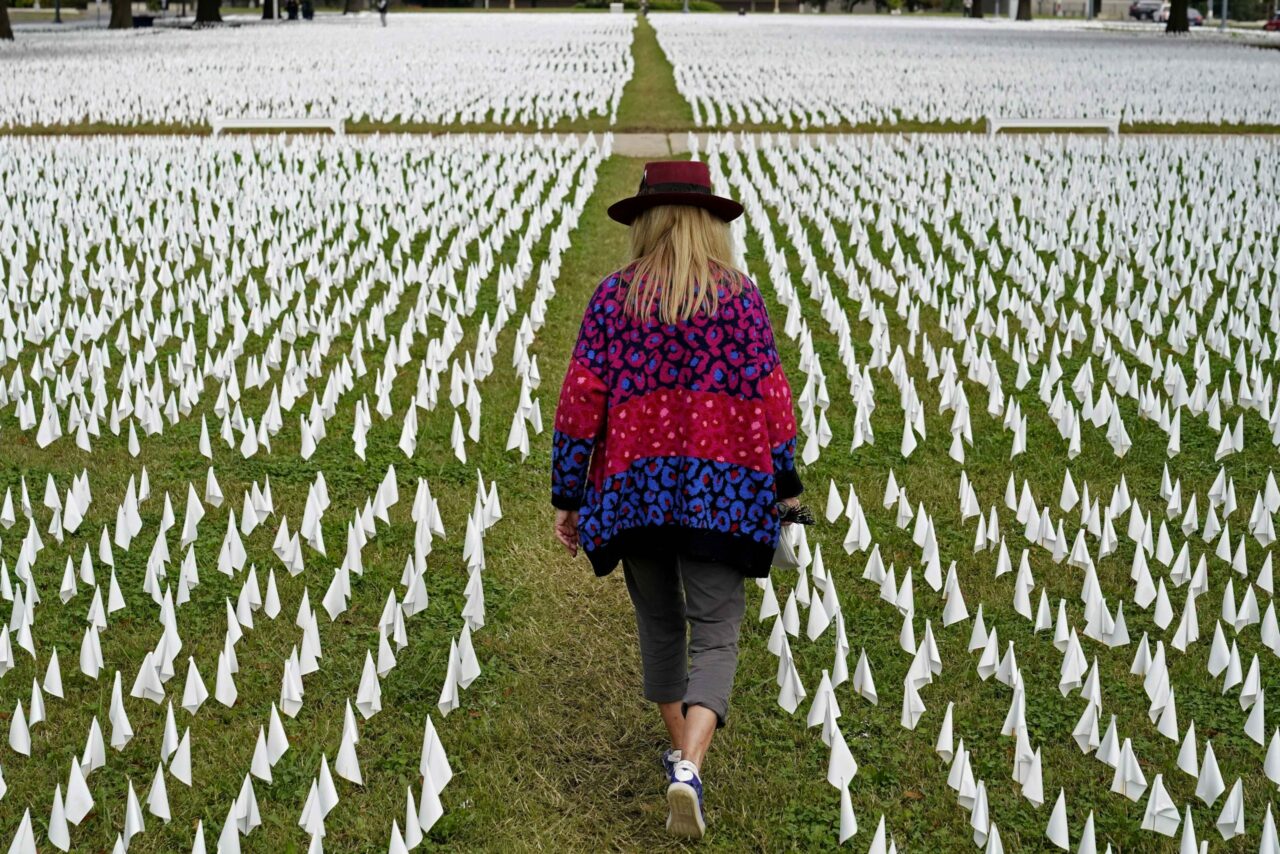 "For children, the COVID-19 surge isn't over" via Caitlin Owens, Michelle McGhee of Axios — Children's hospitals across the country say they're still seeing a surge of kids suffering from a serious illness that typically follows coronavirus infections. Severe coronavirus infections in children remain extremely rare, compared to the risk to adults. But persistent side effects from those infections mean that kids' hospitalization rates don't exactly mirror adults'. Even as coronavirus hospitalizations decline overall, children's hospitals say they're still seeing large numbers of kids suffering from multisystem inflammatory syndrome.
"Biden shelves mass mask shipments in favor of targeted push" via Shira Stein and Josh Wingrove of Bloomberg — Biden will announce a program to send cloth masks to disadvantaged U.S. communities to curb the coronavirus pandemic while deciding for now to shelve a proposal to send masks to every American, according to two administration officials familiar with the plans. The U.S. will probably send millions of masks across the country "very shortly," Biden said Tuesday at a virtual roundtable event with Black essential workers who discussed the pandemic response with him. "We're probably going to be sending out an awful lot of masks around the country, very shortly — millions of them," he said, without elaborating.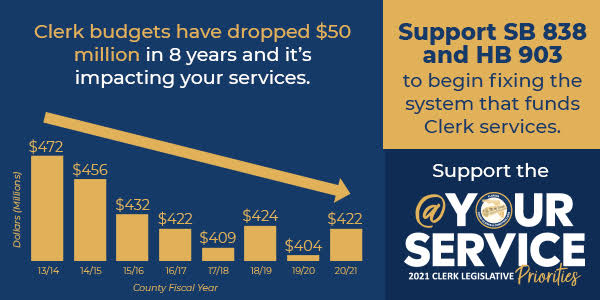 — CORONA ECONOMICS — 
"U.S. stocks could see $170 billion stimulus boost, Deutsche says" via Cormac Mullen of Bloomberg — U.S. stimulus checks could unleash a $170 billion wave of fresh retail inflows to the stock market, according to Deutsche Bank AG strategists. A survey of retail investors showed respondents planned to put 37% of their stimulus cash directly into equities, a team including Parag Thatte wrote in a note Wednesday. With potentially $465 billion of direct stimulus being planned, that adds up to $170 billion, they said. "Retail sentiment remains positive across the board, regardless of age, income or when the investor began trading," the strategists wrote. "Retail investors say they expect to maintain or add to their stock holdings even as the economy reopens."
"Lumber prices are soaring. Why are tree growers miserable?" via Ryan Dezember and Vipal Monga of The Wall Street Journal — The pandemic delivered an unexpected boon to the lumber industry. Hunkered-down homeowners remodeled en masse and low mortgage rates drove demand for suburban housing. Lumber supplies tightened up and prices smashed records. Timber growers across the U.S. South, where much of the nation's logs are harvested, have gained nothing from the run-up in prices. It is the region's sawmills, including many that have been bought up by Canadian firms, that are harvesting the profits. Sawmills are running as close to capacity as pandemic precautions will allow and can't keep up with demand. The problem for timber growers is that so many trees have been planted between the Carolinas and Texas that mills are paying the lowest prices in decades.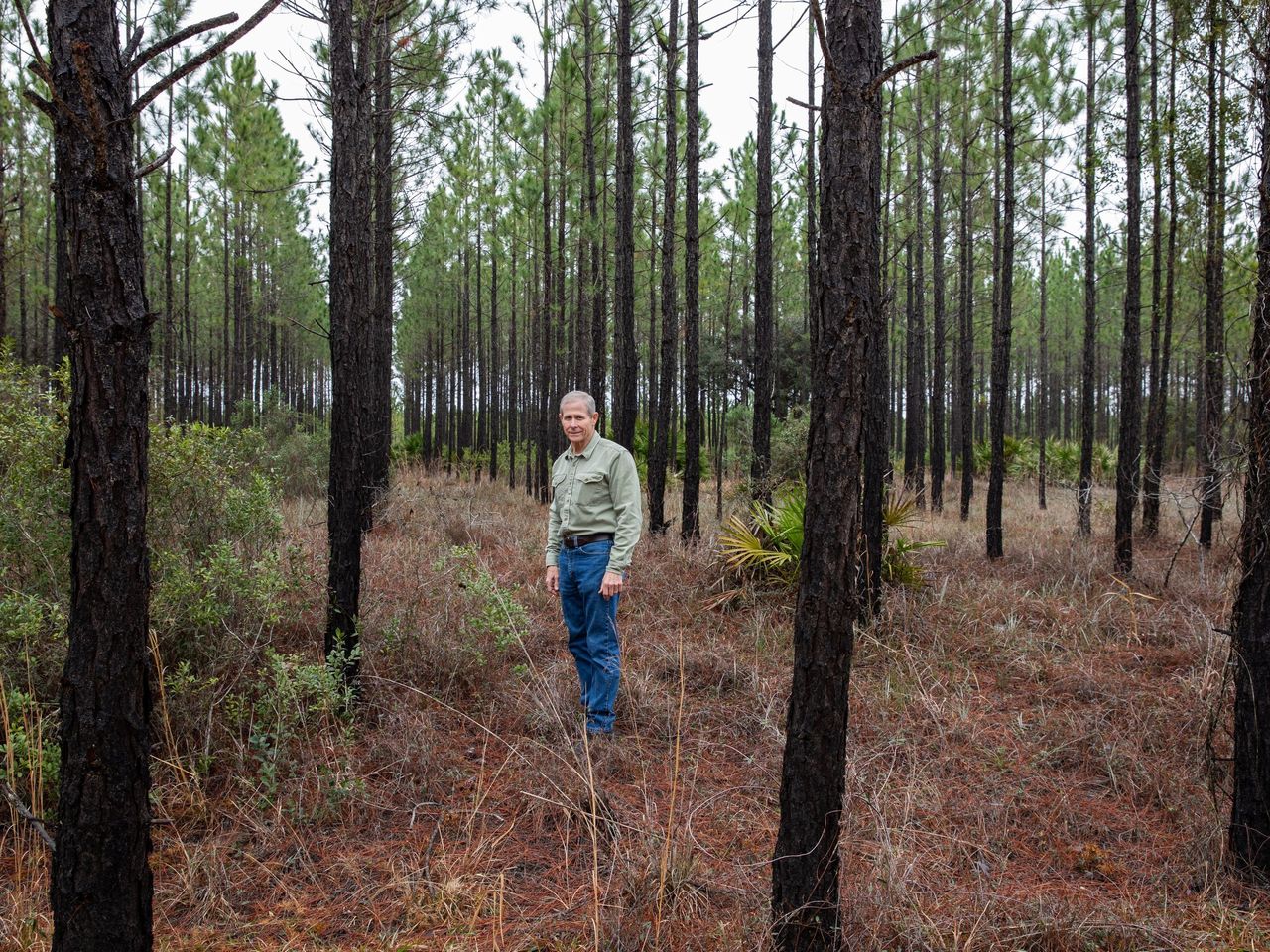 "Disney Cruise Line, Carnival cancel sailings until at least June" via Richard Tribou of the Orlando Sentinel — Disney Cruise Line and Carnival Cruise Line have officially taken May sailings off the board, joining at least Norwegian Cruise Line pushing any return to sailing amid the coronavirus pandemic until at least June. The move means Disney Dream won't sail until at least June 4 and Disney Fantasy until at least June 2 out of Port Canaveral. Disney also canceled Disney Magic's planned European itineraries through Aug. 18 citing "the likelihood of international borders remaining closed for an extended period of time." Carnival, which was set to debut its newest ship Mardi Gras, from Port Canaveral on May 29 will delay its arrival until at least June 5.
"Orange County approves $2 million to diversify economy amid COVID-19 recovery" via Stephen Hudak of The Orlando Sentinel — Orange County commissioners agreed Tuesday to spend nearly $2 million to stimulate and diversify the local economy as Central Florida seeks to emerge from a pandemic that exposed the tourism-dependent region's vulnerabilities. Mayor Jerry Demings described the strategy as both an economic "diversification initiative" and an investment in "social entrepreneurship." While commissioners did not discuss the strategy Tuesday, it was outlined in December at a work session led by Eric Ushkowitz, an economic development administrator.
— MORE CORONA —
"Why vaccine distribution may not overlap with the pandemic's worst-hit areas" via Philip Bump of The Washington Post — New York City's Health Department provides ZIP code-level data on how the coronavirus pandemic has affected the city. In particular, it shows how uneven the effects have been, both in terms of the spread of the virus and the city's response. The number of cases as a function of population in Manhattan is far lower than, say, Queens or Brooklyn. But the city's data also show that Central Park areas have unusually high levels of vaccination.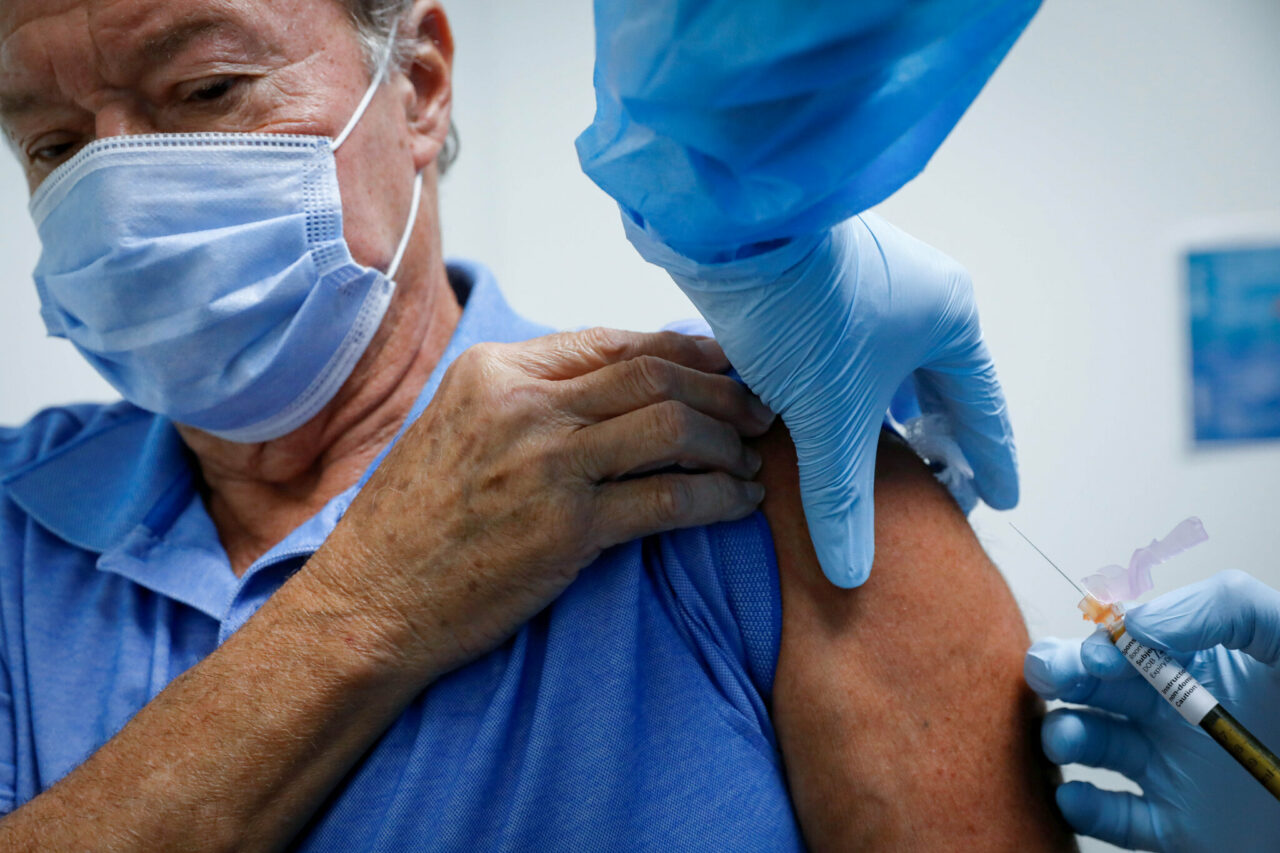 "Facing roadblocks, vast global vaccination effort gets underway" via Ruth Maclean of The New York Times — A long-awaited global sharing program designed to make vaccine access more equal began on Wednesday, when hundreds of thousands of doses arrived in the West African nation of Ghana — the first of two billion that organizers hope to deliver worldwide this year. The initiative, known as Covax, was created so that poorer countries that struggle to buy coronavirus vaccines on the open market can get them for free. Officials said it is the largest vaccine procurement and supply operation in history. But the inequalities remain grim. While richer countries have managed to buy up vast reserves of vaccines, poorer countries have been left behind. As of last week, more than 130 countries had yet to vaccinate a single person.
"We're just rediscovering a 19th-century pandemic strategy" via Sarah Zhang of The Atlantic — A few years ago, when I still had confidence in our modern ability to fight viruses, I pored over a photo essay of the 1918 flu pandemic. How quaint, I remember thinking, as I looked at people bundled up for outdoor classes and court and church. In our quest for perfect solutions, we'd forgotten an extremely obvious and simple one: fresh air. A colleague joked, at one point, that 2020 would have gone better if we still believed in miasma theory. Miasma theory — discredited by the rise of germ theory — held that disease came from "bad air" emanating from decomposing matter and filth. Today, amid a pandemic caused by a novel airborne virus, these old ideas about ventilation are returning.
—"First vaccine doses distributed by Covax land in West African nation of Ghana" via Danielle Paquette and Emily Rauhala of The Washington Post 
—"Israel doles out small batches of vaccine as diplomatic perks" via Steve Hendrix of The Washington Post 
—"She needed a vaccine appointment before open-heart surgery. She got it from a stranger on Nextdoor." via Sydney Page of The Washington Post
—"Australia's zero-tolerance coronavirus strategy must end for travel to return, some experts say" via Shannon McMahon of The Washington Post 
"Both sides of the school reopening debate have it wrong" via Leana S. Wen of The Washington Post — Both sides of the school reopening debate have it wrong. We shouldn't be debating whether schools are safe to reopen. Instead, we should ask whether in-person schooling is essential. If it is, then we should treat schools as we do hospitals. That means doing everything possible to make them safer, starting with vaccinating teachers. The Biden administration has said that teachers should prioritize vaccinations but leave the decision up to the states. This is a mistake. If Biden's 100-day goal is to get most K-8 schools open five days a week, he must make protecting teachers his top priority.
"The pandemic is upending how Oscar nominees are chosen" via Steven Zeitchik of The Washington Post — The pandemic has upended the rites of award season, moving some panel discussions to Zoom and scrapping many others. In its place, voters delve into films via a screen in their living rooms, watching on a portal set up by the Academy of Motion Picture Arts and Sciences. It is neither a social nor simple process: A voter opening up the screening app recently would have found themselves confronted with 177 films to consider, with little guidance on which to watch. The changes have uprooted a sub-industry and could bring a slew of dark horses and underdogs to the Oscar stage when that show airs April 25.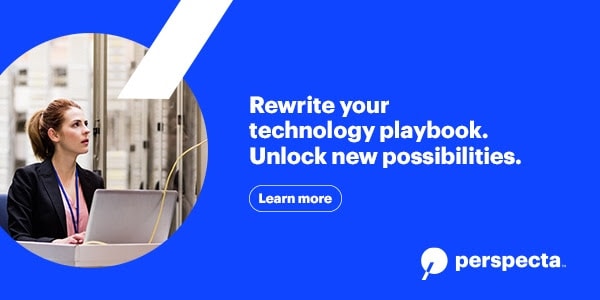 — PRESIDENTIAL —
"How Democrats are already maneuvering to shape Biden's first Supreme Court pick" via Jonathan Martin of The New York Times — After meeting in the Oval Office earlier this month with Biden, Vice President Kamala Harris and his fellow senior House Democrats, Rep. James Clyburn of South Carolina made a beeline to Harris's office in the West Wing to privately raise a topic that did not come up during their group discussion: the Supreme Court. Clyburn, the highest-ranking African American in Congress, wanted to offer Harris the name of a potential future justice, according to a Democrat briefed on their conversation. District Court Judge J. Michelle Childs would fulfill Biden's pledge to appoint the first Black woman to the Supreme Court.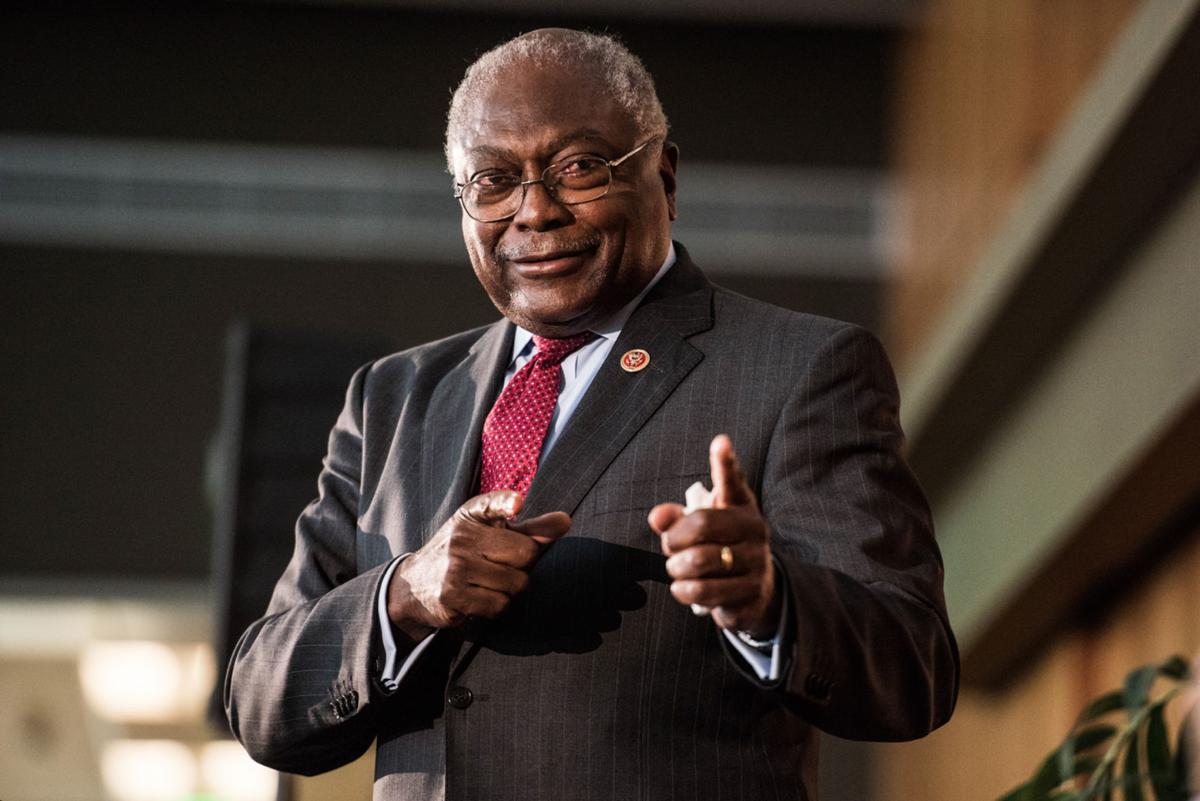 "Amid shortfalls, Biden signs executive order to bolster critical supply chains" via Jim Tankersley and Ana Swanson of The New York Times — Deep disruptions in the global movement of critical goods during the pandemic prompted Biden on Wednesday to take steps toward reducing the country's dependence on foreign materials. He issued an executive order requiring his administration to review critical supply chains to bolster American manufacturing of semiconductors, pharmaceuticals, and other cutting-edge technologies. In remarks at the White House, the President cast the move as an important step toward creating well-paying jobs and making the economy more resilient in the face of geopolitical threats, pandemics and climate change. "This is about making sure the United States can meet every challenge we face in the new era," he said.
"Biden says he's disappointed more of his Cabinet picks have not been confirmed, blames lack of 'rational' transition" via Felicia Sonmez of The Washington Post — In a brief exchange with reporters before Wednesday's signing ceremony, Biden said he is disappointed that more of his Cabinet nominees have not yet been confirmed. But instead of pointing the finger at the Senate, Biden faulted his predecessor, Trump, for not allowing the presidential transition to proceed smoothly. "I blame it on the failure to have a transition that is rational," Biden said. Biden started further behind schedule than his six immediate predecessors: None of Biden's Cabinet secretaries who lead the largest federal departments were confirmed on Inauguration Day, compared with Trump's two and President Barack Obama's six secretaries confirmed on Day 1.
"Deb Haaland, with a key vote in her column, appears headed for confirmation" via Coral Davenport of The New York Times — U.S. Sen. Joe Manchin, the West Virginia Democrat who heads the Senate Energy Committee, announced Wednesday that he would vote to confirm U.S. Rep. Haaland of New Mexico to head the Interior Department, most likely ensuring that one of Biden's most embattled cabinet nominees will be confirmed to office, despite escalating opposition to her from Republicans. The vote of Mr. Manchin, a centrist Democrat from a fossil fuel state who often sides with Republicans on energy issues, could be crucial to Haaland's confirmation. Republicans this week sharpened their attacks on the former environmental activist, signaling that the vote to confirm her could come down to party lines in the evenly-divided Senate.
"Senate committees abruptly postpone votes on Neera Tanden, signaling pessimism on Biden's nominee." via Emily Cochrane and Jim Tankersley of The New York Times — The Budget Committee and the Homeland Security and Governmental Affairs Committee both postponed votes they had planned on Wednesday to advance the nomination of Tanden, Biden's pick to lead the Office of Management and Budget, signaling pessimism that she could secure enough support to be confirmed by an evenly divided Senate. Tanden's nomination has been in jeopardy since Friday, when Manchin announced he would not support her, citing concerns about public criticisms she made of lawmakers in both parties in Twitter posts before her selection. White House officials have remained adamant that Biden plans to stand behind Tanden, even as moderate Republican Senators who Democrats had hoped would provide the necessary votes to confirm her have announced plans to oppose her.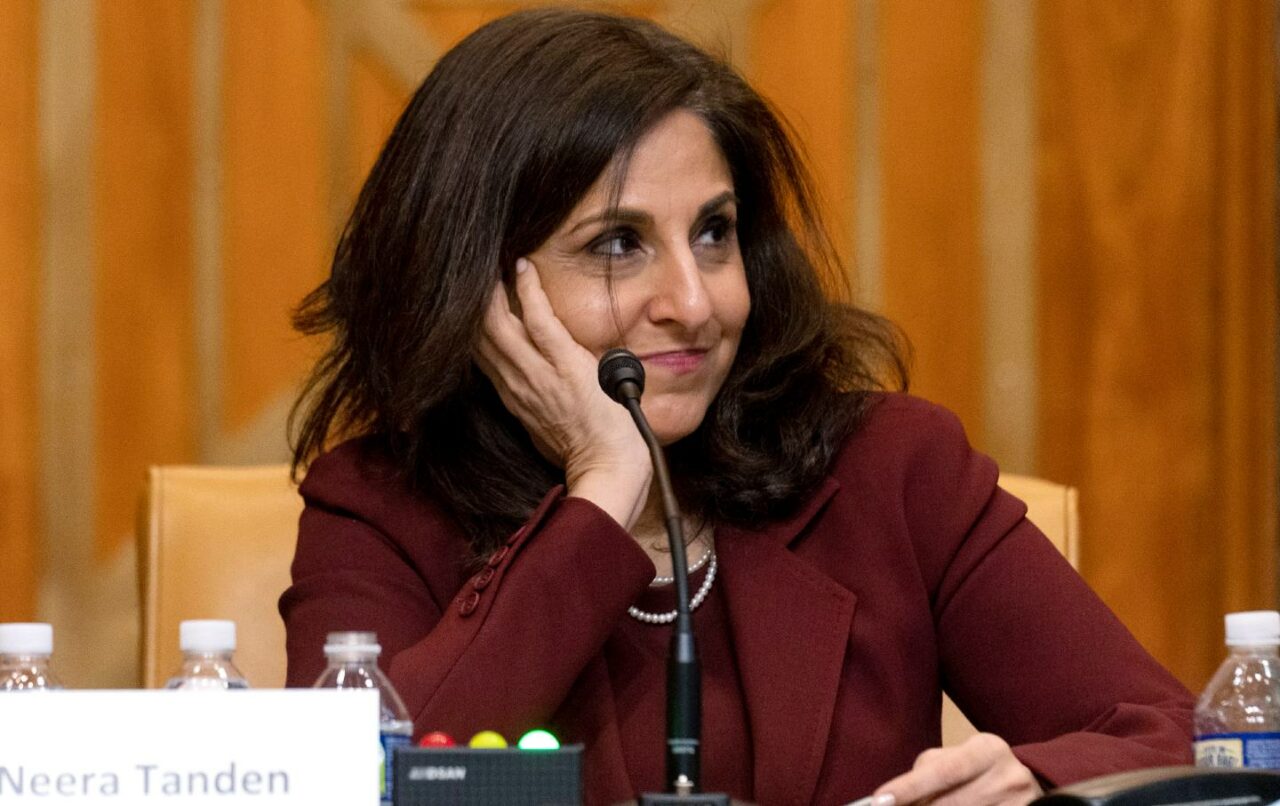 "Bipartisan escape hatch emerges as Tanden totters" via Marianne Levine and Caitlin Emma of POLITICO — The Senate's top Republican appropriator said he would support Shalanda Young, the former clerk and staff director for the House Appropriations Committee, to lead OMB if Tanden's nomination implodes. Young, who has extensive knowledge of federal spending after 14 years on the committee and boasts a long record of working alongside Republicans in high-stakes spending negotiations, also has backing from top Democrats. Before the White House nominated Tanden, Speaker Nancy Pelosi, Majority Leader Steny Hoyer and Majority Whip Jim Clyburn all backed Young for OMB's top job, according to two sources familiar with the situation.
"How the White House botched the Tanden nomination" via Natasha Korecki and Burgess Everett of POLITICO — Tanden's nomination became imperiled last Friday when Sen. Manchin announced his opposition, a development that took Democrats by surprise. But the seeds of her rocky reception on the Hill were planted with White House miscalculations weeks beforehand — among them, that moderate Senate Democrats would rally behind the President's slate of nominees and that Republican resistance would soften. "Around here, the opposition is always looking for the person that they can put a fight up about. And she would be the obvious one to cull from the herd," said one Senate Democrat, referring to the wall of GOP opposition Tanden faced from the beginning.
—"Biden turns to Barack Obama administration veteran to lead key federal personnel agency" via Lisa Rein and Eric Yoder of The Washington Post 
"Bill Cassidy, who backed non-physician Alex Azar to head HHS, says Xavier Becerra's lack of medical background makes him unqualified" via Brittany Shammas of The Washington Post — Louisiana Sen. Cassidy said Wednesday that Biden's pick to lead the Department of Health and Human Services, Becerra, will probably be confirmed. But he argued that Becerra, a lawyer who serves as California Attorney General, is not qualified for the role. "I'm a physician," Cassidy said during the Senate Finance Committee confirmation hearing. "Should I be the Attorney General of the United States? Obviously, the answer is no." Cassidy previously voted to confirm Trump's HHS pick, Azar, also a lawyer rather than a physician. Just three of the agency's secretaries have been physicians since its 1953 creation.
"Biden nominates three to USPS board of governors as Louis DeJoy testifies on mail crises" via Jacob Bogage, Christopher Ingraham and Hannah Denham of The Washington Post — Biden named two Democrats and a voting rights advocate to fill three of the four openings on the Postal Service's governing board, according to three people briefed on the discussions and later confirmed by the White House: Ron Stroman, the Postal Service's recently retired deputy postmaster general; Amber McReynolds, the chief executive of the National Vote at Home Institute; and Anton Hajjar, the former general counsel of the American Postal Workers Union. If all three win Senate confirmation, the nine-member board would be made up of equal numbers of Democrats and Republicans with McReynolds, whose organization is a darling of left-leaning groups, as the lone independent.
"How progressives are building power in the Biden White House" via Hanna Trudo of the Daily Beast — To understand just how open the lines of communication are between the progressive left and Biden, look no further than White House chief of staff Ron Klain's call log. Klain speaks to Sens. Bernie Sanders of Vermont and Elizabeth Warren of Massachusetts "quite often," recently talked to freshman Rep. Jamaal Bowman of New York, a newly minted Squad member, and has conversations with many "less famous" individuals in the Democratic Party's left-wing regularly, he told The Daily Beast in an interview. Almost always, those chats are conducted over the phone.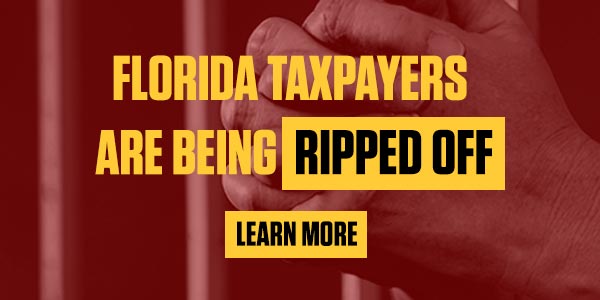 — EPILOGUE: TRUMP —
"Trump taunts don't shake Mitch McConnell's hold on Senate GOP" via Burgess Everett of POLITICO — Sen. Rick Scott challenged the certification of Trump's reelection loss, bashed Trump's second impeachment trial, and recently spoke with the former President about Senate races. But don't take that as the Florida Republican siding with Trump over McConnell. In fact, the National Republican Senatorial Committee chair said he "absolutely" supports McConnell as Senate Republican leader. He gave no oxygen to Trump's trashing of McConnell as someone who "doesn't have what it takes," following the GOP leader's withering criticism of Trump's lack of leadership during the Jan. 6 Capitol riot. "I'm not going to get involved in that. My job as chair of the NRSC is just to focus on recruiting candidates and raising money," Scott said on Monday afternoon.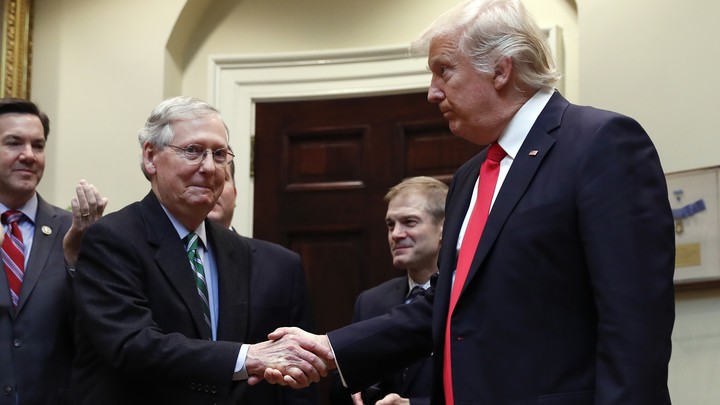 "Mike Pence speaks highly of Trump in meeting and plans to launch a political group" via Manu Raju of CNN — The former Vice President told a group of conservative lawmakers on Tuesday that he maintains a close personal friendship with Trump while noting that he plans to launch a political organization that will defend their administration's record over the past four years. Rep. Jim Banks, an Indiana Republican who chairs the conservative Republican Study Committee, told CNN that a group of members met at Pence's transition office in the Washington area on Tuesday afternoon, talking about the way forward for their party while also touting the accomplishments of the past. Pence harbored no ill will toward Trump over the January 6 riot.
"Mitt Romney says Trump would win 2024 GOP nomination if he runs" via Laura Davison of Bloomberg — Romney, the only Republican who voted to convict Trump in both of his impeachment trials, said he expects the former President will continue to play a big role in the Republican Party even though he was voted out of office. "He has by far the largest voice and a big impact in my party," Romney said at a New York Times DealBook virtual event. The two wings of the GOP are struggling over the party's future. Trump has continued to exert a strong hold on Republican voters. A plurality of them, 46%, said they would abandon the GOP and join a Trump-led party if he were to create one.
Major Trump backer Rebekah Mercer orchestrates Parler's second act" via Rachel Lerman of The Washington Post — Mercer, the 47-year-old daughter of major Republican donor Robert Mercer, is a founding investor of Parler. She increasingly pulls the strings at the company, according to people familiar with the company who spoke on the condition of anonymity to discuss private business matters. She holds the majority stake in Parler and controlled two of three board seats as of early February — a board to which she recently appointed allies. The social media company started garnering a name for itself last year as a friendly gathering spot for Republican politicians and pundits turned off by fact-checking and moderation on sites like Facebook and Twitter. But Parler became a breeding ground for conspiracy theories about the 2020 presidential election.
— CRISIS —
"Judge rips Capitol rioter's Trump defense" via Josh Gerstein of POLITICO — A federal judge is signaling that she's not a big fan of an increasingly common defense emerging from lawyers for those charged in the Capitol Riot: Trump made me do it. At a bail hearing Tuesday for a Proud Boy member from Kansas accused of storming the Capitol, Chief U.S. District Court Judge Beryl Howell said she was dubious about the legal merit of the effort to shift blame toward the former President and his inflammatory rhetoric about the election. "This purported defense, if recognized, would undermine the rule of law," Howell said during the videoconference court session for William Chrestman, 47.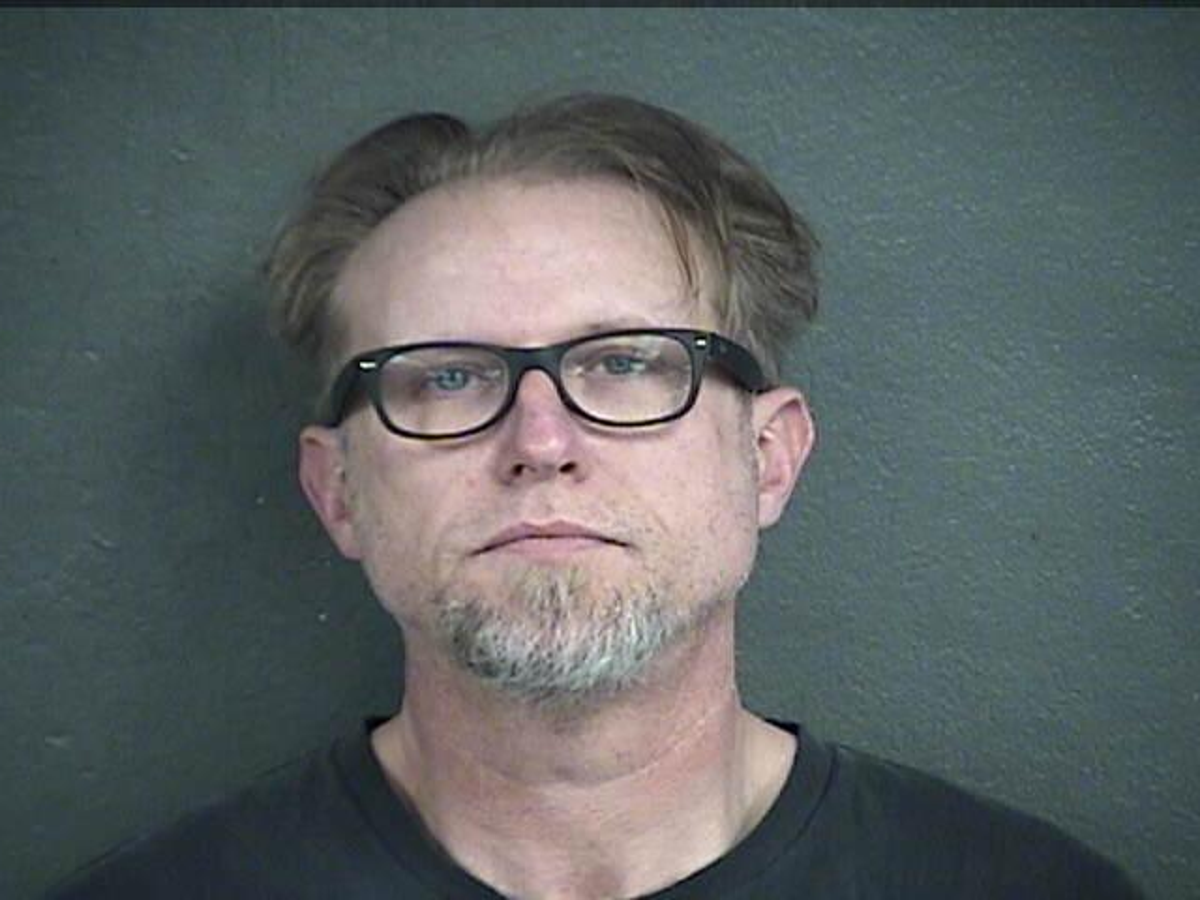 "Republicans demand equal representation on 1/6 Commission" via Heather Caygle and Kyle Cheney of POLITICO — Senior House lawmakers are battling over the contours of a panel inspired by the 9/11 Commission to investigate the deadly Capitol insurrection on Jan. 6, with Republicans demanding equal representation. Speaker Nancy Pelosi and her Republican counterparts have already traded one offer each. Still, they remain at odds over several issues, including membership on the proposed commission, according to multiple sources familiar with the talks. Pelosi, who's vowed to quickly take up legislation creating the commission, proposed tilting the panel in favor of Democrats, with her party getting to pick seven of the members while Republican leaders choose four additional appointees. But Republicans are insisting on an equal split.
"Life amid the ruins of QAnon: 'I wanted my family back'" via Greg Jaffe and Jose A. Del Real of The Washington Post — Far from Washington, falsehoods that had whipped so many into a frenzy on Jan. 6 were wreaking a different sort of chaos; one that was tearing families apart. Family members spoke of their loved ones as if they were cult members or drug addicts, sucked in by social media companies and self-serving politicians who warped their views of reality. They begged and bargained with parents and partners to put down their phones for just a few days in the hope that the spell might be interrupted, and they might return to their old selves. The anguish played out behind closed doors in therapists' offices, where overwhelmed family members sought advice.
"Justice at last: Brevard School Board acknowledges unjust firing of civil rights leaders" via Eric Rogers of Florida Today — Harry Moore, a principal at an all-Black Mims elementary school, and his wife Harriette, a teacher, were let go in the summer of 1946 after warnings from school board members for Harry to cease his political activities on behalf of oppressed Blacks across Florida. Nearly 70 years after their murders, the Brevard County School Board on Tuesday passed a resolution officially recognizing the unjust firings of the Moores and posthumously declaring them "Brevard Public Schools Teachers Emeritus." The motion, which passed at Tuesday's school board meeting by unanimous vote, represents the first time in 75 years the board has formally acknowledged the reasons behind its failure to renew the Moores' contracts.
— D.C. MATTERS —
"Vern Buchanan: U.S. must keep ICE watch on sex offenders" via Jacob Ogles of Florida Politics — Buchanan blasted a decision to cancel a program targeting sex offenders in the nation illegally. Immigration and Customs Enforcement nixed "Project Talon" weeks after it was launched under Trump. Now, the Sarasota Republican Congressman wants an explanation from Biden's administration. "Canceling this program makes absolutely no sense and sends the wrong message," Buchanan said. "If you are in this country illegally and have a history of sex convictions, you should be a high priority for our law enforcement agencies."
Assignment editors — U.S. Rep. Charlie Crist, Tampa Mayor Jane Castor and local advocates hold a virtual news conference for Protect Our Care Florida to urge Congress to pass Biden's American Rescue Plan, 1 p.m.; interested media can register here.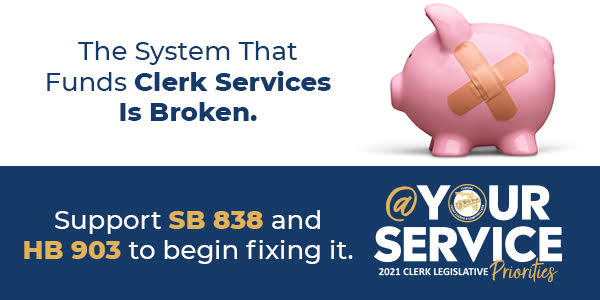 — LOCAL NOTES —
Local players retain influence under St. Petersburg's campaign finance rules" via Josh Solomon — Uber and Lyft spent more than $8 million on a 2016 referendum targeting regulations Austin had imposed on ride-sharing apps. A year later, Darden Rice led the St. Petersburg City Council to pass an ordinance to guard against a similar attempted corporate takeover of local affairs. Although the ordinance sets disclosure requirements and spending limits to thwart the multimillion-dollar campaign bankrolled by deep-pocketed brands, it did nothing to prohibit local players' long-running practice — some who do regular business before the city — asserting outsized influence in city elections.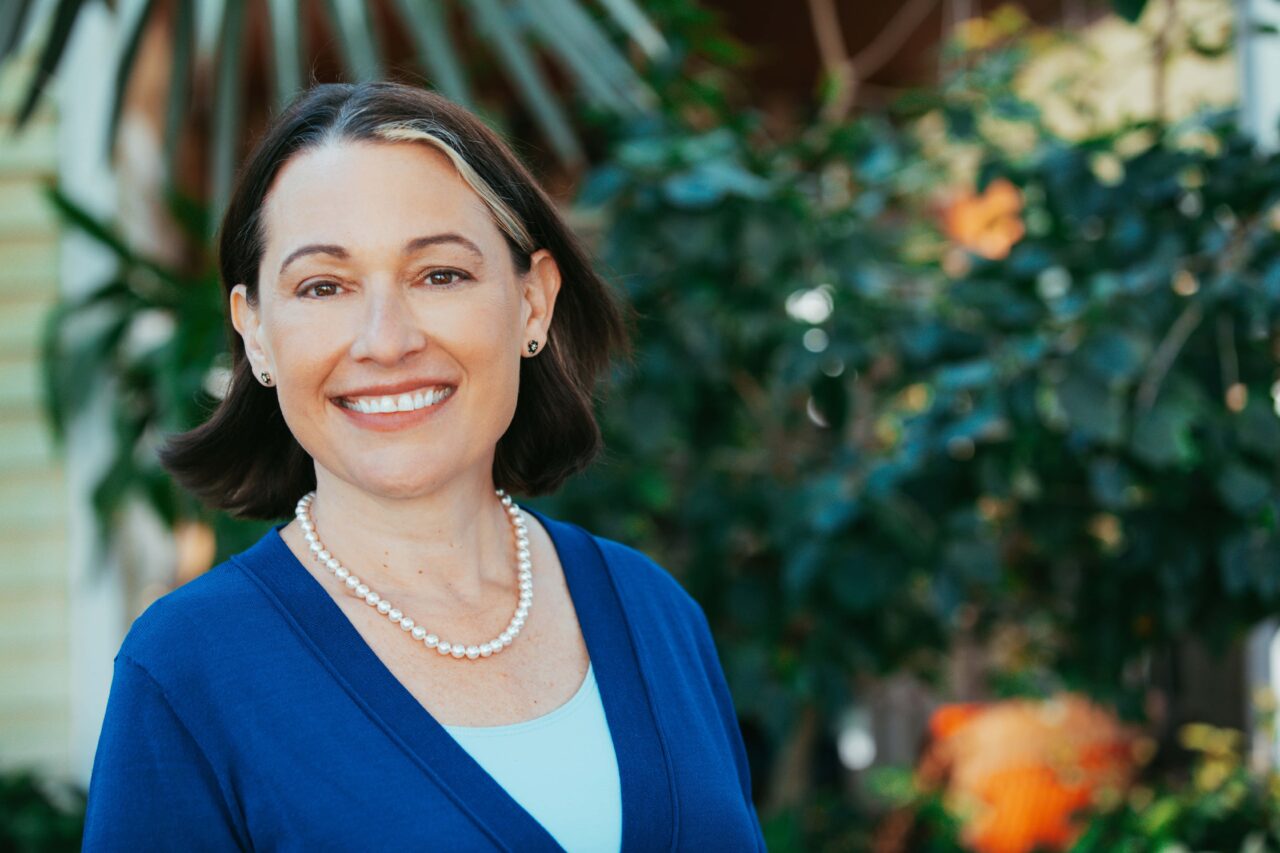 First on #FlaPol — "Barbara Scott resigns as chair of Pinellas County Democratic Party" via Kelly Hayes of Florida Politics — Scott has resigned as chair of the party, she confirmed Tuesday. "I am resigning as chair but will remain involved until new leadership is elected and ensure a smooth transition," Scott told Florida Politics in a text message. Vice-Chair Jeff Cox will take on the role of acting chair. Cox recently replaced former Vice-Chair Johnny Boykins at a routine reorganization meeting back in December, in what some party insiders described as a coup. Boykins, along with several other party members seeking reelection to the board, was voted out and replaced by new party members in an effort led by the progressive caucus, he said, but he would not go as far as labeling it a coup.
"Manatee County Commissioners are served subpoenas over county administrator decision" via Jesse Mendoza of the Sarasota Herald-Tribune — Four Manatee County Commissioners were served subpoenas by the Florida Department of Law Enforcement Thursday over possible Sunshine Law violations related to an effort to terminate County Administrator Cheri Coryea. The FDLE served the four board members on Thursday. The subpoenas request all forms of communication between each of the four Commissioners and the remainder of the Commission from Nov. 4 to Nov. 20. The subpoena is identical to a public information request filed in November, said attorney Morgan Bentley, who represents Commissioner Kevin Van Ostenbridge. The subject of Coryea's termination first came up publicly on Nov. 19, with Van Ostenbridge along with Commissioners James Satcher, George Kruse and Vanessa Baugh voting in favor.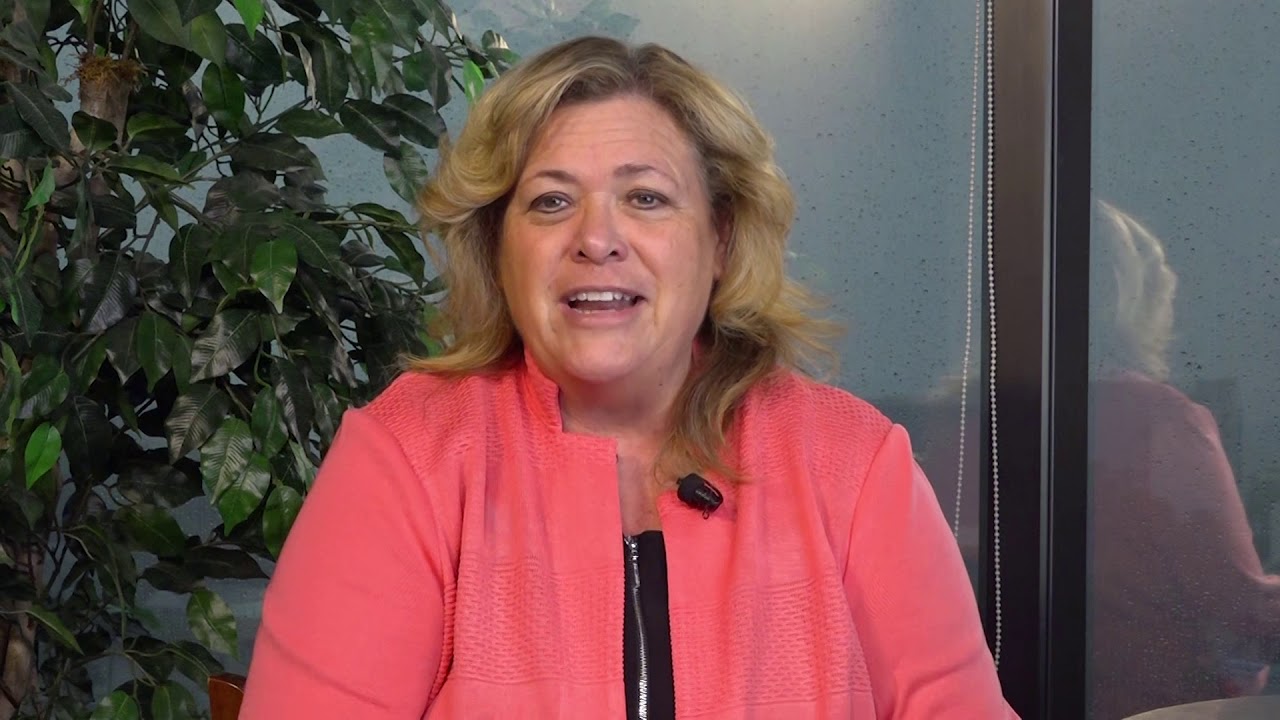 "Charter schools win tax fight" via Jim Saunders of News Service of Florida — Reversing course from a decision last year, a fiercely divided appeals court Wednesday said charter schools are entitled to a cut of tax dollars that Palm Beach County voters approved in 2018 for more-traditional public schools. The 7-4 ruling by the 4th District Court of Appeal said the wording in a referendum that excluded charter schools from receiving a share of increased property-tax revenues violated state law. The decision reversed a 2-1 decision by a panel of the court in April. Through 43 pages of majority, concurring and dissenting opinions Wednesday, judges battled about the issues, with one dissent describing parts of the majority opinion as "judicial hocus-pocus" and "bait and switch."
Assignment editors — In celebration of Black History Month, Fort Mose Historic State Park is partnering with Florida Power & Light Company (FPL) and The Community Foundation for Northeast Florida to launch a self-guided educational tour experience along the Flight to Freedom Trail. A check presentation and brief speeches begin at 10 a.m., media interviews start at 10:30 a.m., 15 Fort Mose Trail, St. Augustine.
"Court focuses on 'Holy Spirit' remark in Corrine Brown appeal" via Jim Saunders of The News Service of Florida — A federal appeals court appeared divided as it heard arguments about whether to overturn the conviction of former Florida Congresswoman Brown, who contends that a juror was improperly removed from her 2017 trial because he said the "Holy Spirit" told him Brown was not guilty of fraud and tax charges. The full 11th U.S. Circuit Court of Appeals is weighing whether U.S. District Judge Timothy Corrigan was justified in replacing the juror before Brown was convicted on 18 felony counts related to a charity scam. Paul Clement, a former solicitor general representing Brown, argued that Corrigan made a "clear legal error" by replacing the juror because of the statement about the Holy Spirit.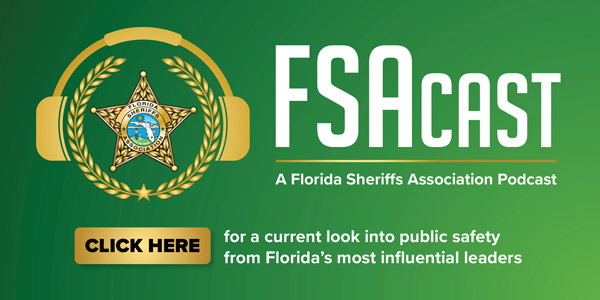 — TOP OPINION —
"Matt Gaetz, Scott Franklin, Stephanie Murphy and Michael Waltz: Florida's National Guard — our understaffed heroes" via Florida Politics — The Florida National Guard, by nearly any metric, is not large enough. This means that individual guardsmen must respond to mission requirements again and again without enough rest or sufficient ability to rotate personnel. There are only 12,000 authorized members of the Florida National Guard, serving a geographically large state home to 21.5 million people — and growing daily. That is the second-worst guardsmen-to-civilian ratio of the 54 national guards for the states, the U.S. territories and the District of Columbia. The Florida National Guard is succeeding despite its inadequate size, but it is hard to escape the conclusion that we are doing our guardsmen — and our state — a disservice by not properly resourcing the force.
— OPINIONS —
"Biden's stimulus bill is a $1.9 trillion clunker" via Mitt Romney in The Wall Street Journal — Democrats are anxious for any excuse to blow up the Senate filibuster, the last procedural hurdle to one-party government. Their latest is that Republicans oppose the President's $1.9 trillion stimulus package. Despite having passed five bipartisan COVID-19 relief bills to date — including one barely seven weeks ago — they claim our opposition demonstrates historic intransigence. No, it demonstrates that the $1.9 trillion bill is a clunker. It would waste hundreds of billions of dollars, do nothing meaningful to get kids back to school and enact policies that work against job creation. The Biden stimulus is an unsound economic policy.
"Changing Florida's vote-by-mail system smacks of partisanship" via the Tampa Bay Times editorial board — A bill moving through the Senate would hit the reset button on all mail ballot requests, no doubt creating confusion among voters. This is a solution in search of a problem that also reeks of partisanship. When voters request a mail ballot under current law, the request is good for two general election cycles. SB 90, sponsored by Sen. Dennis Baxley, an Ocala Republican, would reduce that to one election and require everyone who signed up for a mail ballot in 2020 to reapply to receive it in 2022.
"No reason to hide names in higher education searches" via Judith A. Wilde in The Gainesville Sun — Florida is the "Sunshine State" in more ways than one. Its Government-in-the-Sunshine Law, enacted in 1967, is among the most sweeping in the country and has long required the publication of the names of candidates for leadership positions at the state's public universities. Over the years, there have been attempts to amend the law to keep final candidates' names from the public. Now there is another such attempt, this time by Sen. Jeff Brandes, sponsor of SB 220. According to a report in The Sun, the bill is "aimed at attracting 'the broadest pool of applicants' for the jobs."
"Public notice bill would make knowing what government is up to harder" via the USA TODAY Network Florida editorial boards — Call it the fox guarding the henhouse, or government telling government to hold itself accountable. A bill scheduled to be heard by a Florida House committee Wednesday would effectively end the practice of placing public notices in newspapers for local governments' most important actions, such as meetings, new ordinances, rezoning, the establishment of new districts and property tax rate changes. House Bill 35, which also applies to notices of storage unit sales and fictitious name registrations, dubs itself as a cost-saving measure for local governments. It gives them the option to publish legal notices online — on a local government's website or a third-party website — if that costs less than newspaper publication.
"Brad Swanson: Adopting key principles can help increase broadband accessibility in Florida" via Florida Politics — For those who have access and qualify for programs such as Free and Reduced Lunch programs or SNAP, the family can enroll in wired and wireless providers' low-cost internet access programs that cost around $10 per month. For the remaining 5% of Floridians who do not have access predominantly live in rural areas. To bridge this digital divide, HB 1239/SB 1592 will allow us to work toward viable solutions this Session. First, we must seek private investment to expand broadband networks. Second, we must leverage and maximize Florida's access to existing federal moneys for projects that support unserved populations. Florida should consider tax incentives to purchase and deploy broadband equipment to eliminate economic barriers to broadband employment.
"Private prisons aren't the villain. The entire system needs reform" via Gerard S. Williams for the South Florida Sun-Sentinel — Florida's prison system is violent, inhumane, overcrowded and underfunded. But the dirtiest, scariest and most subhuman of the roughly 120 prison facilities in our state are invariably state-run, not private. The Boca Raton-based GEO Group does a vastly better job providing humane incarceration. My clients, to a man, tell me that the private GEO prisons are better places to do your time than the "Iron Triangle" — the infamously violent collection of state-run prisons in north-central Florida — or other state/DOC run prisons. My guys beg me to get them into a privately run prison. They all attest that GEO prisons have better food, less violence, more-professional guards, better educational programs, and better access to toilet paper and toothpaste.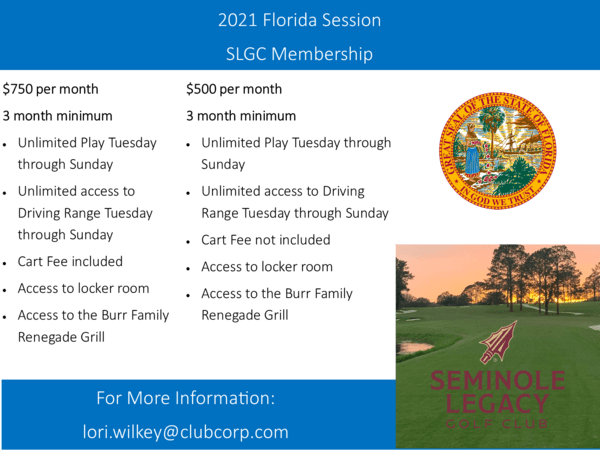 — ON TODAY'S SUNRISE —
The FDA approved the Johnson & Johnson vaccine, which Gov. DeSantis calls "huge." The Governor was at a senior community in Brooksville to open another vaccination site and identify a mysterious sound in the background.
Also, on today's Sunrise:
— The Governor also took the opportunity to attack Congressman Crist, who has accused DeSantis of playing politics with his choice of vaccination sites.
— Speaking of which, Florida added 129 names to the list of the dead Wednesday … and more than 7,000 new cases of COVID-19.
— If you lost health insurance during the pandemic, there's an alternative. Tampa Congresswoman Kathy Castor says the feds reopened enrollment for the Affordable Care Act.
— Florida Politics began its annual list of Tampa Bay's 25 Most Influential Politicians. Janelle Irwin-Taylor discusses the series.
— And finally, a Florida Man is arrested after taking matters into his own hands while watching a sleeping sunbather.
To listen, click on the image below:
— ALOE —
"Will Woods play golf again? Doctors predict a difficult recovery" via Gina Kolata of The New York Times — Athletes with severe leg injuries thought to doom their careers have managed to come back — the quarterback Alex Smith returned to playing football last season after a gruesome leg break, and the golfer Ben Hogan returned decades ago after a car accident. But Woods's injuries are more extensive, and his path to recovery is strewn with serious obstacles. Infections, inadequate bone healing, and in Woods's case, previous injuries and chronic back problems may make a monthslong or even yearslong recovery more difficult and may reduce the chances that he will play again.
"'Now is a fantastic time to visit': Disney World executive outlines all things new before spring break" via Daisy Ruth of WFLA — Walt Disney World Resort is gearing up for a socially-distanced spring break this year. After remaining closed throughout the spring break season at the beginning of the coronavirus pandemic in 2020, officials are taking precautions to ensure guests remain safe, continuing to require temperature checks. All guests must also wear face coverings unless actively eating or drinking. The parks remain at limited capacity. 8 On Your Side spoke with Jackie Swisher, vice president of Hollywood Studios, on Wednesday about all things Disney World and what is new and what has changed in this day and age.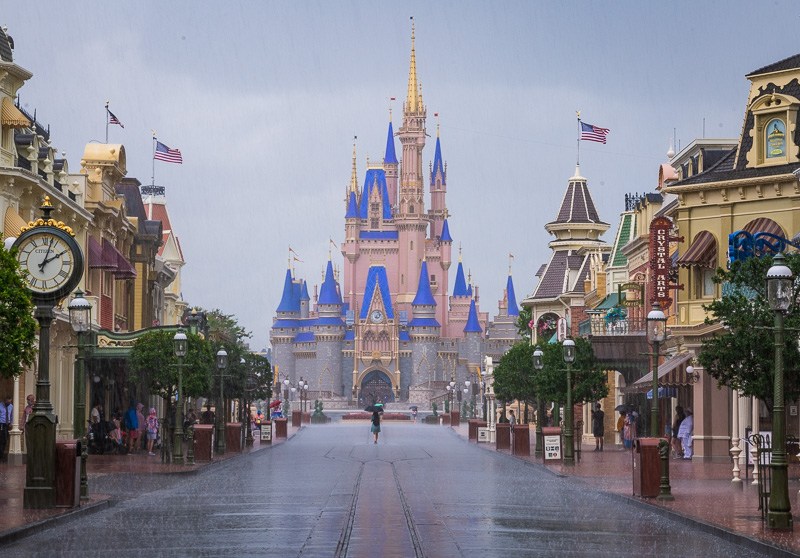 "The prices on your Monopoly board hold a dark secret" via Mary Pilon of The Atlantic — Take a good look at a Monopoly board. The most expensive properties, Park Place and Boardwalk, are marked in dark blue. Maybe you've drawn a card inviting you to "take a walk on the Boardwalk." But that invitation wasn't open to everyone when the game first took on its current form. Cyril and Ruth Harvey, who played a key role in popularizing the game, lived on Pennsylvania Avenue (a pricey $320 green property on the board). The Harveys employed a Black maid named Clara Watson. She lived on Baltic Avenue in a low-income, Black neighborhood not far from Mediterranean Avenue. On the Monopoly board, those are priced cheapest, at $60.
"A new generation of Wi-Fi to improve your home network" via Brian X. Chen of The New York Times — We slammed our home Wi-Fi networks with more devices that were doing more than ever before. Our congested internet connections, which contributed to spotty video calls and sluggish downloads, became the No. 1 tech headache. Now a new generation of Wi-Fi, known as Wi-Fi 6, has arrived to solve this problem. It brings faster speeds and broader coverage. Most importantly, wireless technology does a better job sharing a data connection more efficiently across many household devices, like phones, tablets, computers, smart speakers and TVs. With Wi-Fi 6, when one device consumes copious amounts of data, like a video game console downloading a huge game, it won't slow down the entire network like past Wi-Fi technology.
What Mary Beth Tyson is reading — "You can ski during COVID-19 — just make your car the lodge" via John Clarke of The Wall Street Journal — Before the snow started to fly, Bevin Wallace was so excited to ski again she bought an Epic Pass, which gave her access to 34 mountain resorts. This year, because of the pandemic, she couldn't just show up with her pass at a mountain and board a lift. Reservations are required. So Wallace, who lives in Denver, picked her days, went online, and clicked on her favorite mountain, Vail Ski Resort. The Epic Pass system sent her to a "waiting room," where a surprise awaited. There were 84,293 people ahead of her looking to make reservations. Welcome to skiing during COVID-19.
— HAPPY BIRTHDAY —
We missed the birthday of our ol' friend, Joel Silver. Best wishes to him. More belated birthday wishes to Reynolds Arrington, Susan Goldstein, and former Rep. Carl Zimmermann. Celebrating today are U.S. Rep. Darren Soto, former state Rep. Mike LaRosa, former Ambassador Carlos Trujillo and Joel Brown, government and community affairs regional manager at the Southwest Florida Water Management District.
___
Sunburn is authored and assembled by Peter Schorsch, Phil Ammann, A.G. Gancarski, Renzo Downey and Drew Wilson.