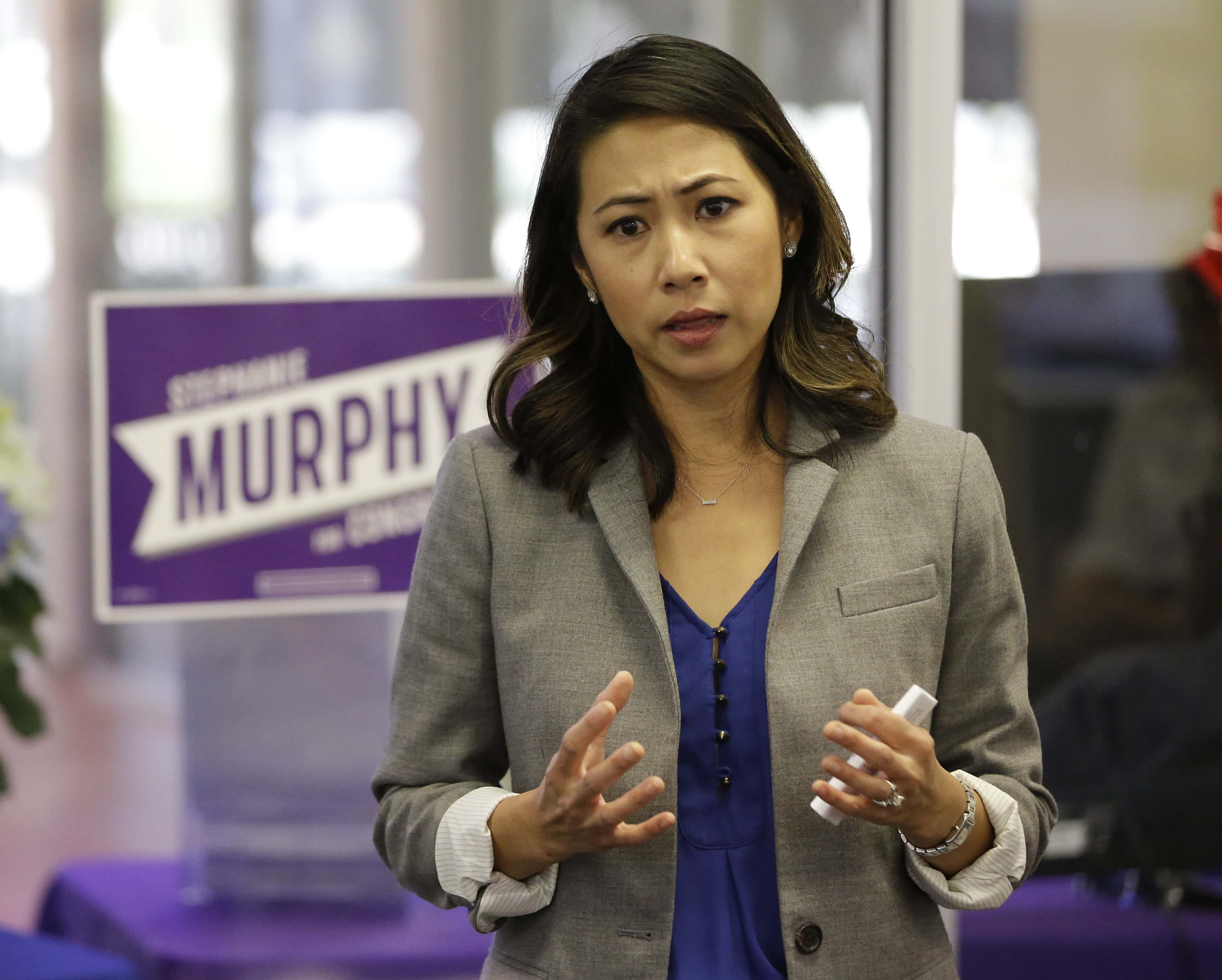 She's started polling primary voters.
There have been rumblings that U.S. Rep. Stephanie Murphy would challenge U.S. Sen. Marco Rubio in 2022.
Now, they're registering on the Richter Scale.
The Central Florida Democrat has started polling voters to see whether her backstory resonates with primary voters, according to survey prompts sent to Florida Politics.
The framing: "Stephanie Murphy is a living example of the American Dream. She was a baby when her family fled communist Vietnam by boat and was rescued by the U.S. Navy, then she went on to work in the Pentagon to keep America safe. In Congress, she is working to ensure every child has a fair shot at achieving the American Dream."
Take two: "Stephanie Murphy was inspired to run for Congress after the Pulse nightclub shooting in her district, and defeated a powerful incumbent Republican supported by the NRA. In Congress she stood up to the corporate gun lobby and won."
With each, voters are asked to rate whether the statement is a compelling reason to vote for Murphy. A third question asks voters straight up whether they would vote for her, U.S. Rep. Val Demings, U.S. Rep. Ted Deutch or Maria Celeste Arraras if the primary were today.
The polling is just one piece of evidence pointing toward a Senate bid. Combined with her other actions over the past couple of weeks, it's starting to look like an inevitability.
Earlier this month, she snagged a new domain name for her campaign website, StephanieMurphyFL.com, and has set it up to redirect from her old domain, StephanieMurphyforCongress.com.
As evidence, domain name registrations fall somewhere between nada and hearsay. But that alone was enough to convince the National Republican Congressional Committee that Murphy was "abandoning" her seat in Florida's 7th Congressional District.
(As an aside, one state Representative has a domain ready to go if Murphy does run for Senate)
And then there's a video she released Wednesday to announcing a new initiative, "Cast Forward with Stephanie Murphy."
Murphy pitches it as "an effort to help regroup, refocus, and reenergize Florida Democrats in advance of the 2022 elections." She cites her "proven track record of winning tough races in a competitive district" as a qualification for her to help Democrats seal the deal next year.
Oh, and she also refers to the GOP as the "Trump-Rubio-DeSantis party."Rubio is a Trump ally, to be sure, but he's not even in the same league as the Governor. And U.S. Sen. Rick Scott isn't even mentioned … probably because he won't be on the ballot in 2022.