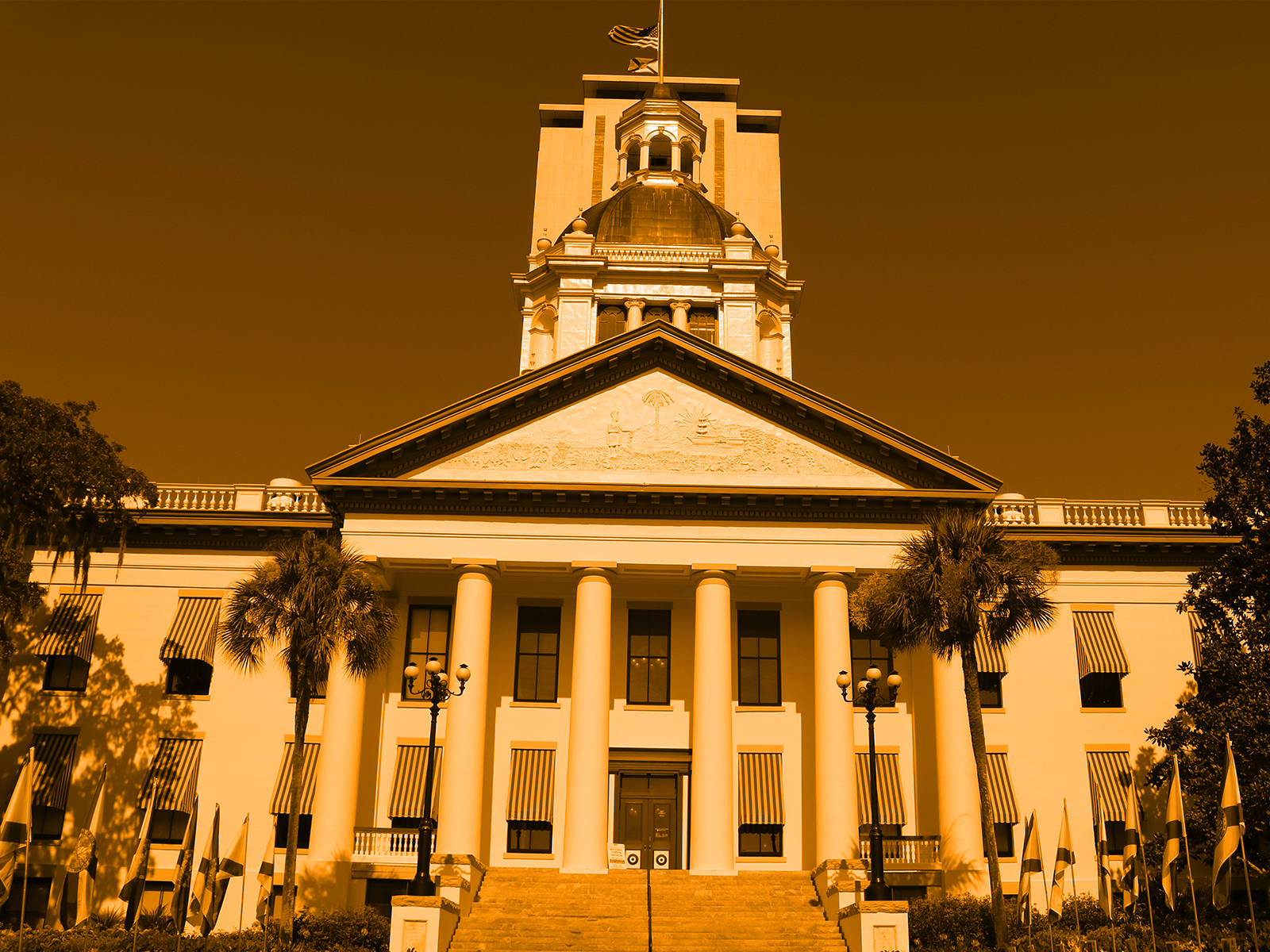 Good morning. 'Sunburn' has been waiting for you.
The 2021 Legislative Session may be starting Tuesday, but this weekend, in the Schorsch household, it's all about Michelle's 40th birthday.
In any other year, we'd probably be on a Disney Cruise or at some swanky hotel. But this is no ordinary year, so Ella and I are taking Mommy on a chartered cruise for a few days around the Gulf Coast.
For those of you who know Michelle and know our story, you'll remember that our relationship essentially started 10 years ago when Michelle chartered a pirate ship — yes, a pirate ship — for a birthday party themed "surrender your twenties." She decided to finally give me a chance after I delivered a surprise Champagne toast about what an incredible friend she was to so many.
There's no doubt that if there wasn't a pandemic, I'd be toasting Michelle again in front of a party's worth of family and friends. But since that can't happen, I've asked some of our friends in The Process to join me in celebrating her.
Thank you, dear readers, for allowing me to celebrate my wonderful wife this way …
"Michelle is an incredible wife, mother, daughter and friend. She manages to juggle it all and make everyone feel loved and appreciated. Michelle has been there for me and my son in our brightest moments to cheer us on and in our darkest moments to literally lift us up, encouraging us to keep going. Throughout all that life throws at us from job changes (Telling me to go for it!), relocations (Sitting on my living room floor helping me pack boxes), relationships (Reminding me of my worth), health scares (Walked with me as TJ took his first steps after open heart surgery), to graduations (Planned my sons "socially distant" celebration). I can't think of a time that she hasn't been there for us. Even though we don't get to see each other every day, when we talk, we always pick right back up where we left off. Usually over a nice Champagne, eating some cheap Mexican food, and dressed in #FreeBritney T-shirts. It is impossible to completely summarize all that Michelle means to my son and I … just know that you are my best friend, my chosen family and my soul sister. Happy 40th Birthday, Michelle!" — Stephanie Smith.
"Happy Birthday to my forever friend! Anyone who is blessed to call you a friend knows how thoughtfully and deeply you love and care for those in your circle. Beautiful inside and out, I wish you the happiest of birthdays and welcome you to the club. Lord knows 40 has nothing on you. Cheers to you, gorgeous. Love you forever." — Laura Boehmer.
"Happy 40th birthday to an incredible mom, wife, friend, and CEO. We are so thankful that this crazy political process brought our families together. There isn't anyone we would rather spend happy hour with or play late-night Uno games with. Can't wait until we are celebrating on Disney properties again soon! Hope Peter and Ella are spoiling you on your special day!" — Reggie & Stephanie Cardozo.
"Happy Birthday, Michelle! You are the type of person who makes sure everyone else is celebrated year-round. You are so creative and organized and your ability to pull miraculous events and activities off on a daily basis always blows my mind. Your unconditional love of Peter and Ella Joyce is a testament to your belief in family and marriage. You are friend toasting a glass of Champagne with is always a treat. You are a friend playing a game with is always a blast. You are a friend a girl is very lucky to have in their life. Happy birthday my friend❣️" — Tracy Mayernick.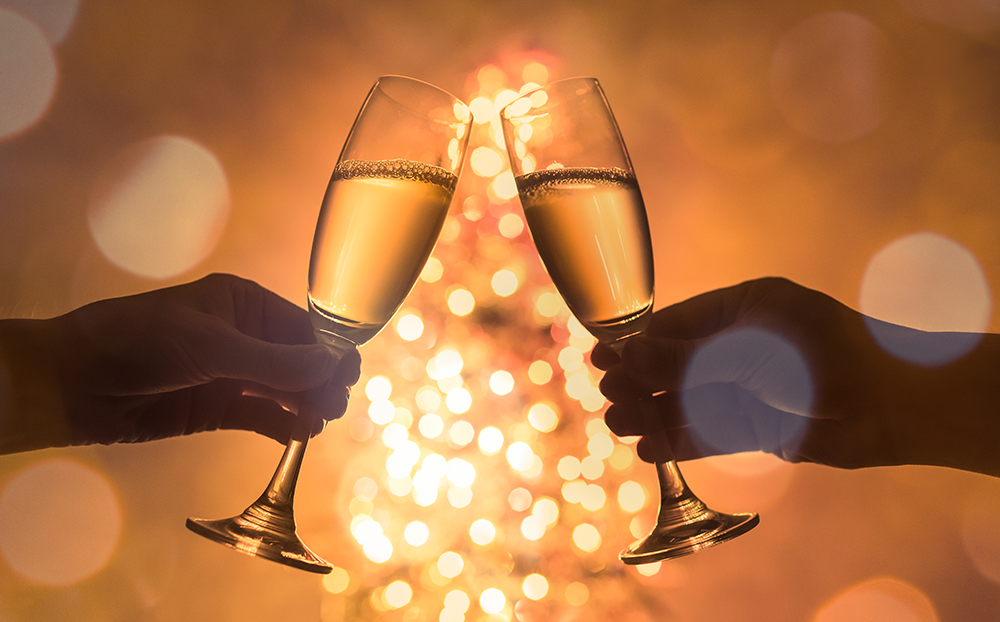 "Happy fortieth to my friend Michelle. We've now been friends for nearly half our lives and one thing has always been true. You've never ever let me down and have been there whenever I've needed you. It's not always been easy, but we were always destined to be friends. To be accepted by you to be a part of your journey has been something I've relished. To the woman you were, are and have yet to become I celebrate you today. You are an amazing and incredible wife and mother, but for me, I couldn't ask for a better and long-lasting friend. Happy Birthday, Michelle." — Anthony Pedicini.
"Happy Birthday to Michelle! A true and faithful friend, celebrator of all things worth celebrating, big or small (with Champagne, of course), caretaker of all the Schorsch's, horse mom, dog mom, and the person who keeps Peter in line. Cheers to you!" — Amanda Taylor.
"How can Michelle be 40?! I was only 40 (something) myself when I met the beautiful, young political operative, barely out of college. She became part of our south Tampa night crowd in its heyday, and we would spend fun time together with others at Timpano's bar at least one night each week. That was the crowd that was planning the world. The world has indeed changed, but Michelle has not. She is still the intense, but steady and calm, face of sanity in the otherwise insane world of Florida politics." — Nancy Watkins.
"Happy Birthday to my dear Friend Michelle! We were able to work together when I was Governor. A truly amazing public servant and even better mother. They just don't come any better. Enjoy your day; you certainly deserve it. And I'm blessed to know you!" — U.S. Rep. Charlie Crist.
"Happy birthday to a great wife, mom, friend and citizen servant. Your light illuminates the dark and all of us love to be anywhere you are. May you enjoy this special day and know that so many great things lay ahead for you and your family." — Mayor Bob Buckhorn.
"Happy Birthday, Michelle! We appreciate your friendship over the years. We met through public service. And quickly appreciated your dedication to our community and your loyalty to those you support. We hope as you mark this special occasion, you are able to see that loyalty returned to you tenfold. As you look to what's next for this day, this year, this decade, we join with so many who wish you all good days ahead. Enjoy your celebration with your treasured family. And we'll look forward to gathering together again sometime soon." — Commissioner Charlie Justice.
"Peter Schorsch got the better end of the deal when he married then Michelle Todd in 2012. No doubt about that! All kidding aside, Peter and Michelle Schorsch have become household names in Florida's political arena due in no small part to Michelle's kind personality, calming influence and keen intellect. When her husband began his humble SaintPetersblog many years ago few would have thought it would develop into one of the premier online sources for political news in the state. Florida Politics and the daily newsletters, podcasts and other portals of political information have all become the top go-to sites for many politically active people in Florida and beyond. Michelle writes many of the pieces on the website and hosts her own podcast, all while being a devoted wife and loving mother. I've known Michelle since the days when we worked together on Senate campaigns in 2007. She not only earned my respect and admiration, I gained someone whom I am honored to call a true friend. She is an open and kindhearted person who literally will go out of her way to help someone in need. If you were looking for a friend, you would find no one more loyal, compassionate, and kind than Michelle Schorsch. Thank you, Michelle, for the goodness you have brought into my own life. In the often rough and tumble world of politics, you have remained a trusted friend and someone I have come to count on." — Mike Fasano.
"'Force of nature' can be an overused and misapplied term of endearment, but not when describing Michelle Todd Schorsch. From parenting to charity, entertaining to politics, Michelle embodies the term. I have many reasons to curse the pandemic; among them is how it has restricted my time seeing her in action, socializing with Michelle and her family, and witnessing in person her humor, passion, insight, and generosity. But it can't stop me from tipping a virtual flute of Veuve Clicquot La Grande Dame toward her home not far from mine and wishing her a most joyous birthday." — Mark Ferrulo.
"Happy Birthday, Michelle. My goodness, I have known her for almost 16 years. When I met her, I instantly saw how she connected with people. I hired her to assist with Senate Campaigns on a campaign in Pinellas County. Her energy and focus were one of the first things I admired about her. She was such a hard worker. I got to know her really well that year. Then, of course, she went to work for Gov. Crist, and the rest is history. The same dedication and commitment she applied in her political and government life she applies in her personal life. Michelle is a loyal friend and loving mother and wife. Anyone close to her knows what I am talking about. She has had tremendous accomplishments in her life, but she takes the greatest pride in being a mother to Ella and a wife to Peter. Happy Birthday my friend. I hope you feel as special today and know we love you." — Shawn Foster.
"Michelle and I have known each other for almost 20 years and became close friends the instant we met. Michelle is 100%, 100% of the time. You see that in everything she is and does. It's what I admire most about her and why she is so successful. By the time she was 30, she had a career most work all their lives to achieve. She is also a very good friend. A true ride or die! She is smart, loyal, charismatic and beautiful. She is a wonderful wife and mother and is loved dearly. When you give your all, that's what you receive in return … and Michelle does that, 100%!!!! It is my honor to celebrate my friend Michelle and wish her a very Fabulous 40th Birthday. Michelle, I wish you much love and continued happiness for your next 40 trips around the sun! Cheers (with a lovely glass of Champagne, of course.) — Jennifer Motsinger
"I've had the pleasure of knowing Michelle for over 15 years, and I feel very fortunate to call her a good friend. Michelle excels at everything she puts her mind to — she is a fantastic mom and wife and a very talented businesswoman. Her political intuition is something to be admired, and she is always 2 or 3 moves ahead of everyone else on the political chessboard. And above all else, she is one of the most kindhearted and caring people I know." — Ron Pierce.
"Michelle is simply a force of nature. During her first 40 years, she has accomplished so many things and helped so many people. From organizing the ground troops for a campaign, ensuring that the candidate has everything they need to be successful, and fiercely advocating for her client's position, political operatives around Florida can just feel it when Michelle is on the field. But politics is not the only thing she cares about. Michelle is always the first to offer support and a helping hand at Ella's school or to accept a challenge to help someone in need in her beloved hometown area of Tampa Bay. Most of all, she is a parent that will move mountains for her daughter and a wife that loves her husband and helps him succeed. Happy Birthday, Michelle were all waiting to see what you can get done in the next 40 years. Oh, and she makes one mean charcuterie board!" — Jim Rimes.
"A person's character can be judged in a number of ways. One way is to watch how they influence those around them. Michelle makes everyone around her a better person. They smile more often, they are kinder, they are gentler, and they certainly drink more Champagne. I could always talk about her influence on Peter and the person he has become … but that would be too easy and this weekend (because she deserves a whole weekend if not a whole month to celebrate) isn't about him. It is about the tremendous daughter, mother, friend, and partner that she is to all of us who have the pleasure of knowing her. Happiest of birthdays, Michelle, and we can't wait to toast with you again soon!" — Alan Suskey.
— SITUATIONAL AWARENESS —
—@meredithllee: DoD confirms [Joe] Biden ordered US airstrikes against infrastructure used by Iranian-backed militant groups in eastern Syria tonight, in response to a recent attack against US forces in Iraq
—@marcorubio: Iranian-backed militias have launched three attacks against Americans in the last two weeks. The strikes ordered by @POTUS against these militias tonight were targeted, proportional, and necessary.
—@SenRickScott: This was the right move by @POTUS. The U.S. needs to be strong and continue applying max pressure on Iran to ensure American safety and security. Another weak nuclear deal will only lead to more attacks.
—@RepStephMurphy: Passing the #EqualityAct is deeply personal for me. My Central Florida community conquered hate after the Pulse nightclub shooting. I'm committed to ensuring no LGBTQ+ American faces discrimination because of who they are or who they love.
Tweet, tweet:
Honored to be named person of the year by @SFGN. #LoveWins #WEthePEOPLE pic.twitter.com/hIOhpskqcu

— Shevrin "Shev" Jones (@ShevrinJones) February 25, 2021
—@CarlosGSmith: Florida Republicans want political control over college students' career choices. If you pick a degree they don't like, your Bright Futures scholarship is revoked. Is this freedom?
—@steveschale: 50 million vaccinations in arms in 36 days, yet some can't help but try to drive the ole Dems in Disarray theme. I'm happy @RonaldKlain is at the helm. #DemsInArray
—@jacobpramuk: Democrats are not allowed to include a $15 minimum wage in their COVID relief bill. Unclear now if House Democrats will strike it from the bill they plan to pass tomorrow, which still includes it.
Tweet, tweet:
As the @TB_Times points out, Florida is the only state to NOT tell you who's getting the vaccine next. I asked @GovRonDeSantis about the possibility of a more detailed, comprehensive vaccine plan in light of the wealthy being favored in Manatee Co reports from last week.@CBS12 pic.twitter.com/FBf3Yw2ovO

— Andrew Lofholm (@AndrewLofholm) February 25, 2021
—@GNewburn: The @FLSenate Criminal Justice Committee is meeting next Tuesday, 3/2, and @FAMMFoundation priority bill #SB1032 by @KeithPerryFL is on the agenda! Thank you, Chair @senpizzo! Let's get this thing moving!
— DAYS UNTIL —
Pitchers and catchers report to Spring Training, with exhibition games starting — 1; 2021 Legislative Session begins — 4; DJI FPV drone unveiled — 4; Florida TaxWatch 2021 State of the Taxpayer virtual event — 6; 'Coming 2 America' premieres on Amazon Prime — 7; the NBA All-Star Game — 9; municipal elections in Broward and south Palm Beach County — 11; 'The Many Saints of Newark' premieres — 14; 2021 Grammys — 16; Zack Snyder's 'Justice League' premieres on HBO Max — 20; 'Godzilla vs. Kong' premieres — 28; 2021 Florida Virtual Hemp Conference — 28; 2021 Florida Derby — 29; MLB Opening Day — 34; 'No Time to Die' premieres (rescheduled) — 35; RNC spring donor summit — 42; 'Black Widow' rescheduled premiere — 70; Florida Chamber Safety Council's inaugural Southeastern Leadership Conference on Safety, Health and Sustainability — 73; 'Top Gun: Maverick' rescheduled premiere — 126; Disney's 'Shang Chi and The Legend of The Ten Rings' premieres — 135; MLB All-Star Game in Atlanta — 137; new start date for 2021 Olympics — 147; 'Jungle Cruise' premieres — 155; St. Petersburg Primary Election — 179; 'A Quiet Place Part II' rescheduled premiere — 203; 'Dune' premieres — 217; MLB regular season ends — 219; World Series Game 1 — 242; St. Petersburg Municipal Elections — 249; Disney's 'Eternals' premieres — 252; Steven Spielberg's 'West Side Story' premieres — 287; 'Spider-Man Far From Home' sequel premieres — 294; 'Doctor Strange in the Multiverse of Madness' premieres — 392; 'Thor: Love and Thunder' premieres — 434; 'Spider-Man: Into the Spider-Verse' sequel premieres — 588.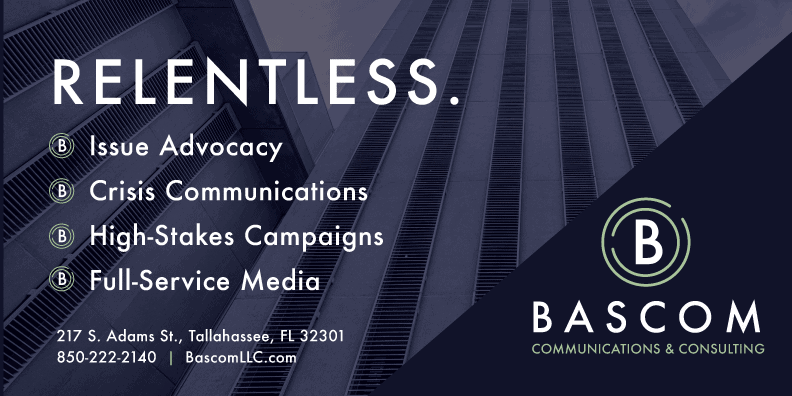 — DATELINE TALLAHASSEE —
"Lawsuit protections weighed for long-term care facilities" via Christine Sexton of News Service of Florida — The Republican-led Legislature has promised to fast-track legislation to protect Florida businesses from COVID-19 lawsuits, but shielding the state's long-term care industry at the same time is proving thorny. The House and Senate have unveiled different proposals to protect nursing homes, assisted living facilities, and other health care providers from litigation about deaths or injuries from COVID-19. The Senate's bill (SB 74) would require plaintiffs to prove by an overwhelming amount of evidence that health care providers were grossly negligent or engaged in intentional misconduct. The House bill (HB 7005) would require plaintiffs to prove by a preponderance of the evidence that health care providers were grossly negligent or engaged in intentional misconduct.
"Business liability bill back up in Senate" via The News Service of Florida — A high-profile bill that would provide COVID-19 legal protections to businesses is slated to go before a Senate committee on Tuesday. The Senate Commerce and Tourism Committee has included the bill (SB 72), sponsored by Sen. Jeff Brandes, on its agenda. The measure, which would help shield businesses from lawsuits stemming from injuries or deaths related to COVID-19, is a top priority of Republican legislative leaders and business-lobbying groups. But it got hung up on Feb. 15 in the Commerce and Tourism Committee because Brandes was chairing another committee meeting. The House version of the bill (HB 7), sponsored by Rep. Lawrence McClure, cleared its committees and could be considered by the full House next week.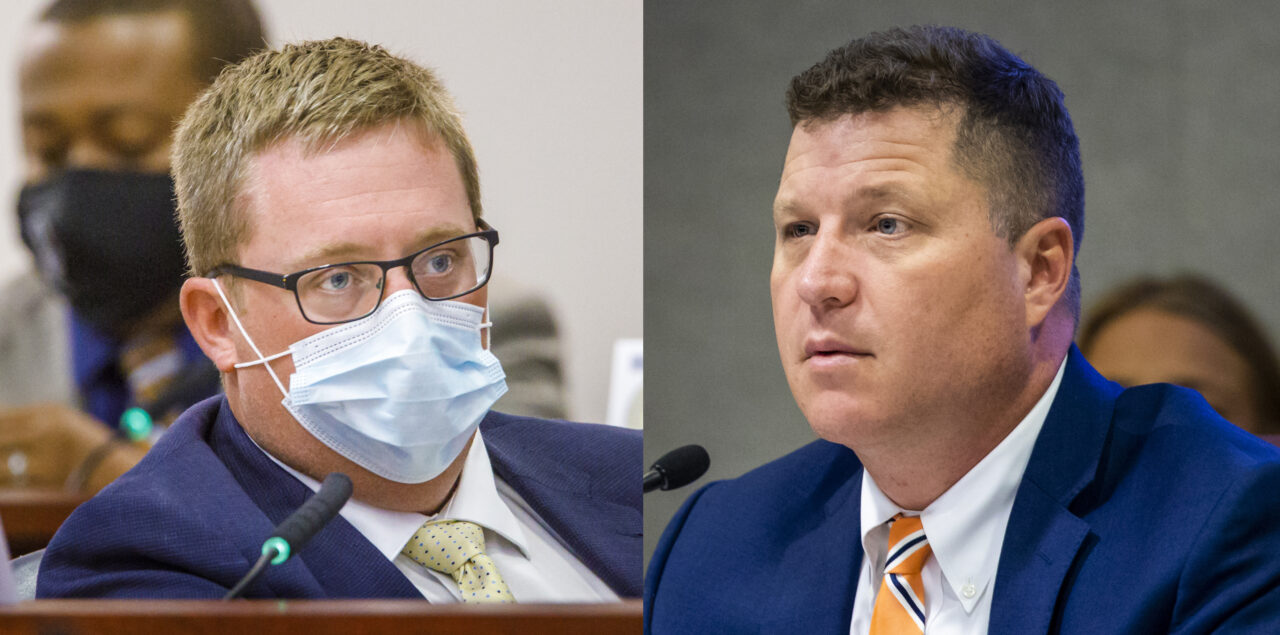 "Move to include gender in hate crime law hits snag" via James Call of the Tallahassee Democrat — A sudden committee reassignment of a proposal to include gender-motivated incidents in Florida's hate crime law has supporters scrambling. A coalition of groups — including the Florida Anti-Defamation League and Maura's Voice, founded after a 2018 Tallahassee shooting — held a Thursday video conference to urge supporters to help save the bill (SB 194). The measure cleared the Senate Criminal Justice Committee on a 5-2 bipartisan vote on Feb. 16, but Senate President Wilton Simpson pulled it from its next panel, the Judiciary Committee chaired by Sen. Brandes, and reassigned it to the Appropriations Committee. A Simpson spokesperson said the post-committee reassignment was made to calculate the measure's fiscal impact. A staff analysis shows it has no fiscal impact.
"Annette Taddeo, Joe Casello push measure to tax bottled water companies" via Ryan Nicol of Florida Politics — Democratic Sen. Taddeo returned to a proposal (SB 652) that would tax bottled water companies 12.5 cents per gallon should they tap into Florida's springs. Taddeo introduced a similar measure last year as a way for the state to collect revenue when corporations seek to bottle up the state's resources. Democratic Rep. Joe Casello is behind the House version (HB 1237) this Session. The money collected through the tax would be placed in a trust fund to help support water quality projects throughout the state, such as promoting septic-to-sewer transitions. Last year's legislation stalled out during the committee process, as bottled water makers pushed back against the measure.
"House votes to expand legal safeguards for LGBTQ people" via The Associated Press — The Democratic-led House passed a bill Thursday that would enshrine LGBTQ protections in the nation's labor and civil rights laws, a top priority of Biden. However, the legislation faces an uphill battle in the Senate. The Equality Act amends existing civil rights law to explicitly include sexual orientation and gender identification. The protections would extend to employment, housing, loan applications, education, public accommodations, and other areas. Supporters say the law before the House on Thursday is long overdue and would ensure that every person is treated equally under the law. Republicans broadly opposed the legislation. They echoed concerns from religious groups and social conservatives who worry the bill would force people to take actions that contradict their religious beliefs.
"Breaking from big business, some Florida Republicans call for closing corporate tax loopholes" via Caroline Glenn of The Orlando Sentinel — Florida Democrats have tried and failed for years to close loopholes in the state's tax code that allow big corporations to shift money to other states, a strategy that some analysts estimate costs Florida half a billion dollars annually. But this Legislative Session, it's a Republican lawmaker pushing to clamp down on tax avoidance by corporations, in an apparent break from other GOP legislators and big business lobbyists who have fought hard to keep Florida's tax laws as lax as possible. Rep. Fred Hawkins, a freshman state legislator who previously served as a commissioner for Osceola County, has filed HB 999 to force multistate and multinational companies to file a single tax return covering their entire business.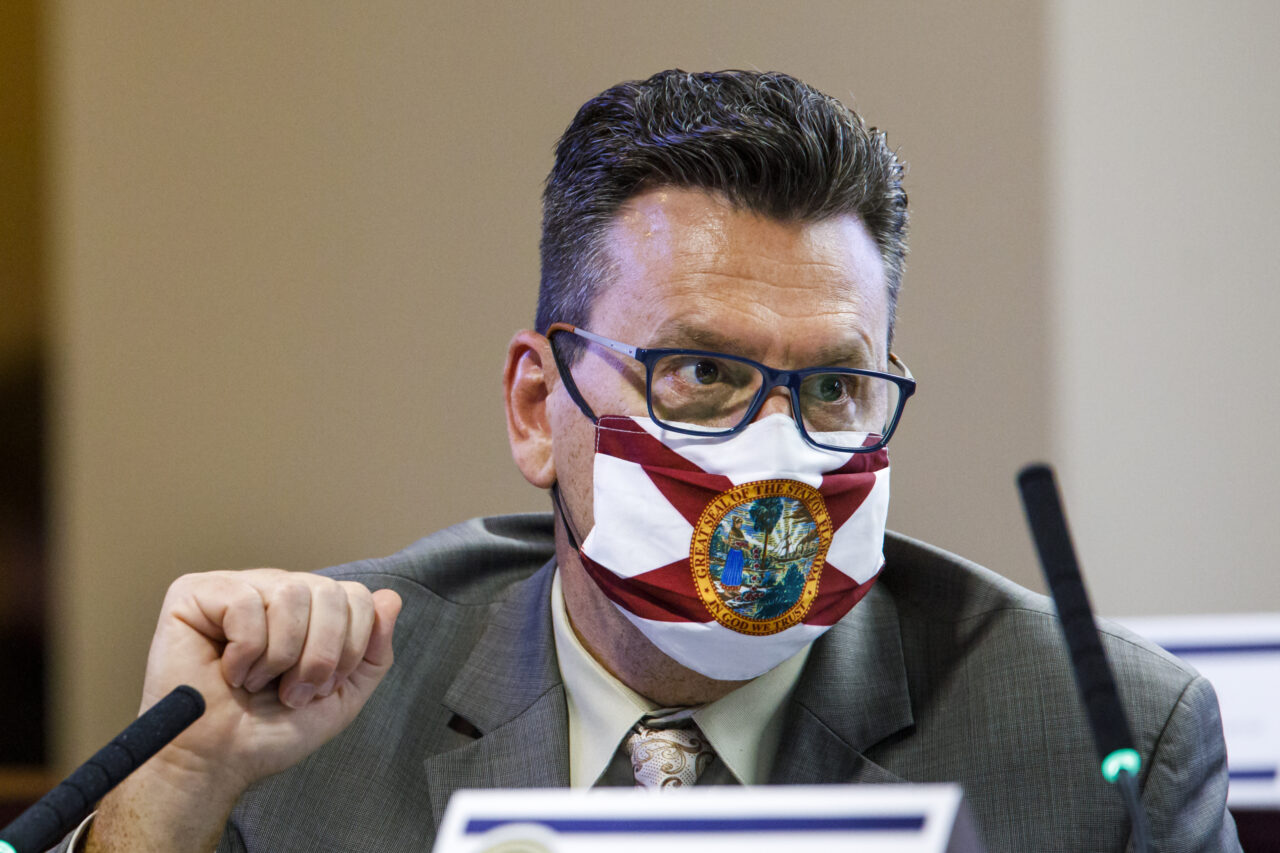 "Chip LaMarca, Anika Omphroy push for legalized sports betting in Florida" via Ryan Nicol of Florida Politics — Republican Rep. LaMarca and Democratic Rep. Omphroy are teaming on a set of bills aiming to set up the legal structure in the state. LaMarca will spearhead bills implementing the overall policy and setting up licensing requirements. Omphroy will sponsor legislation dealing with the tax structure surrounding those bets. "As we grapple with a tough budget year and as many good programs are facing deep cuts, it's time Florida gets innovative when it comes to keeping dollars in our state," LaMarca said. Licenses will be limited to tribal properties, casinos and pari-mutuel facilities, and pro sports venues. Licenses will cost $7.5 million upfront and must be renewed each year for another $1 million.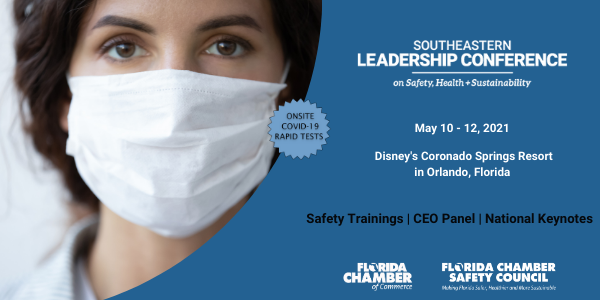 — TALLY 2 —
Chris Sprowls lampooned by The Onion — If mockery is the most sincere form of flattery, then House Speaker Sprowls should be, well … flattered …. by his recent inclusion in The Onion, the foremost satirical publication in the country. The paper roasted Sprowls for a hypothetical bill "that would establish ballotless voting in disenfranchised communities." The Speaker is quoted as saying: "We've eliminated the complex and insecure process of casting a ballot so that voters from underserved communities don't have to worry about going to the polls or mailing anything in. Come voting day, voters will be able to walk right up to the doors of their polling place, then turn around. No lines, no worry." Read it here.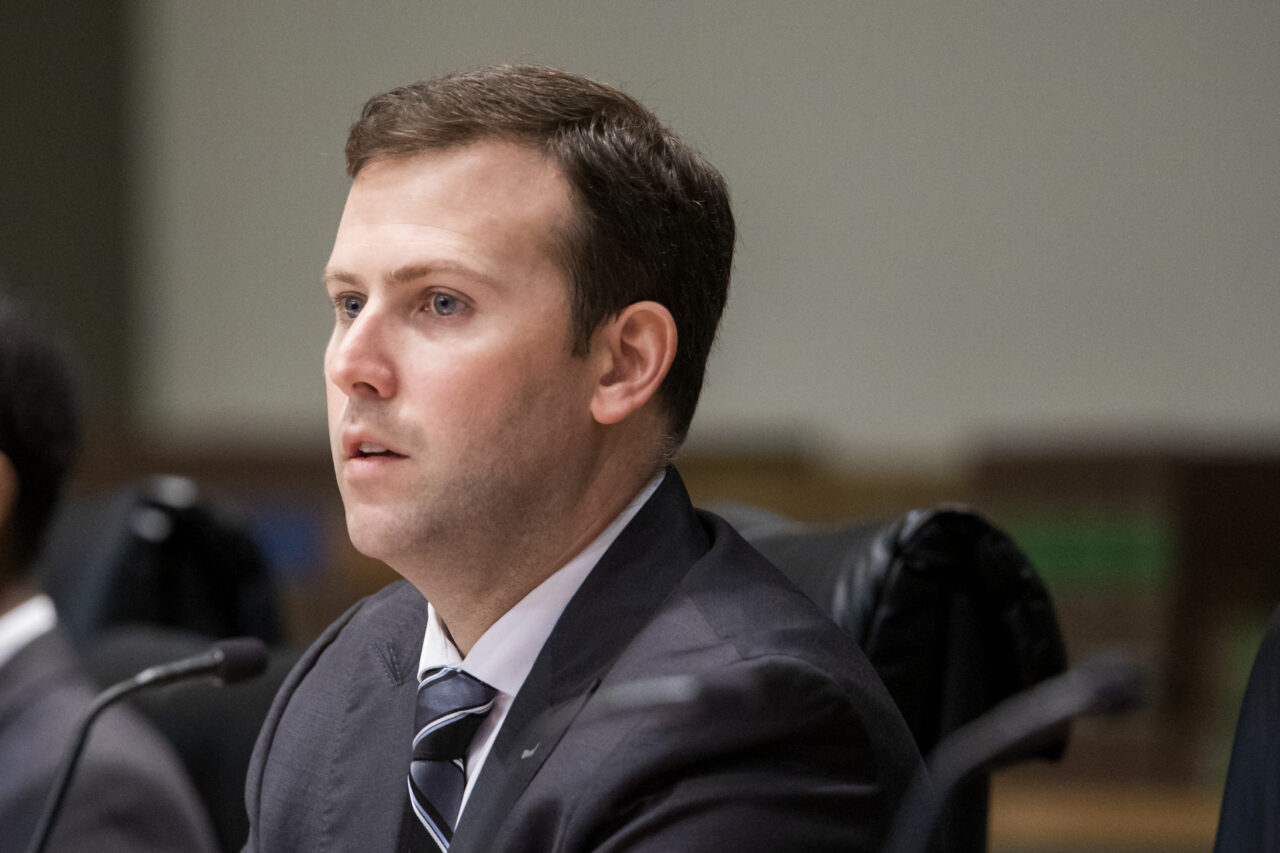 "Ed Hooper, Chris Latvala push to name road after fallen deputy" via Kelly Hayes of Florida Politics — Hooper and Latvala filed SB 1716 and HB 1329 with the legislation earning recognition from House Speaker Sprowls. The proposal would rename a portion of County Road 611, East Lake Road, in honor of Pinellas County Deputy Michael J. Magli, who was recently killed in the line of duty. Magli died on Feb. 17 when a drunken driver fleeing police struck him as he tried to deploy "spike sticks." According to authorities, Magli was pinned under his patrol vehicle and later succumbed to his injuries.
'Schools of Hope' program faces $50M cut — The Schools of Hope school choice scholarship could get a 20% — or $50 million — budget cut in the 2021-22 budget. As reported by Andrew Atterbury of POLITICO Florida, lawmakers are devising ways to send more money to the program. In the Governor's budget proposal, the Schools of Hope program would be funded with $200 million in carryforward funds. The cuts come as the program, a priority of Education Commissioner Richard Corcoran during his time in the House, plans to open 53 Hope schools over the next five years. Since the program launched in 2017, just three Hope schools have opened. All are located in Miami and run by San Francisco-based nonprofit Knowledge is Power Program (KIPP).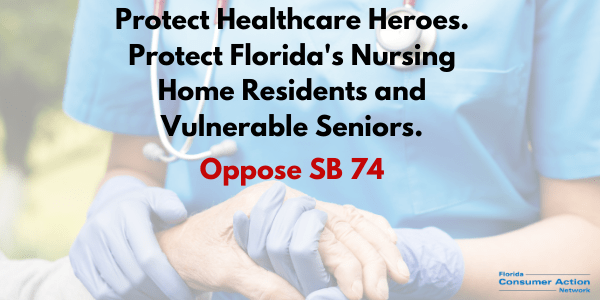 — LOBBY REGS —
New and renewed lobbying registrations:
Al Cardenas, Slater Bayliss, Chris Chaney, Steve Schale, Stephen Shiver, Sarah Suskey, Jeffrey Woodburn, The Advocacy Group at Cardenas Partners: Casino Fort Pierce, National Vote at Home Institution and Coalition
Rachel Cone, James McFaddin, Erin Rock, Scott Ross, The Southern Group: Coastal Cloud
Marc Dunbar, Dean Mead: Scientific Games Corporation
Nick Iarossi, Ron LaFace, Megan Faye, Andrew Ketchel, Christopher Schoonover, Capital City Consulting: Florida Cultural Alliance
Christopher Hansen, Ballard Partners: Association of Dental Support Organizations
Gina Herron: Agency for Persons with Disabilities
Paula Jackson: Charter Schools USA
Fred Karlinsky, Greenberg Traurig: First Community Insurance Company
Simone Marstiller: Agency for Health Care Administration
Katelyn Norman: Florida Housing Finance Corporation
Katherine Webb, Colodny Fass: Arcimoto
— LEG. SKED —
Happening today — The Revenue Estimating Conference meets for an "impact" forum, analyzing the estimated cost of proposed legislation, 9 a.m., Room 117, Knott Building.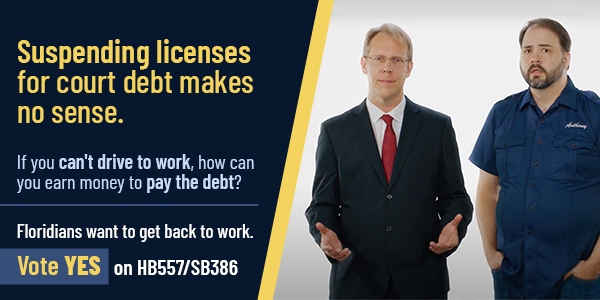 — STATEWIDE —
"Fraudsters are cheating the unemployed. Florida flags nearly 50,000 suspicious claims." via David Lyons of The South Florida Sun-Sentinel — Florida's unemployment agency is investigating close to 50,000 cases of possible claims fraud, with many tied to potential identity theft against jobless workers seeking benefits. According to a Florida Department of Economic Opportunity's dashboard, 48,219 benefits claims have been flagged for fraud. In recent statements, the DEO said it suspected fraud as the source for many of the claims filed in January, although it has yet to disclose any verified numbers publicly. The state's enhanced attention to fraud came after the number of weekly initial unemployment claims more than tripled for the weeks ended Jan. 16 and 23, to between 60,000 and 70,000 claims.
"Florida Chamber: Kindergarten readiness results underscore need for early education investment" via Drew Wilson of Florida Politics — The Florida Chamber Foundation's Business Alliance for Early Learning wants every child in Florida to enter kindergarten ready to learn. That's more difficult than it sounds. The Florida Department of Education released Florida's 2020-2021 Kindergarten Readiness Scores, finding that only 57% of Florida children are ready for kindergarten. While that's an improvement from last year's 53%, the top-line doesn't tell the whole story. The 2019-2020 score was based on test results from 190,000 children. This year, as more students opted out of brick-and-more schools, the testing cohort dropped dramatically. Just 133,000 took the test.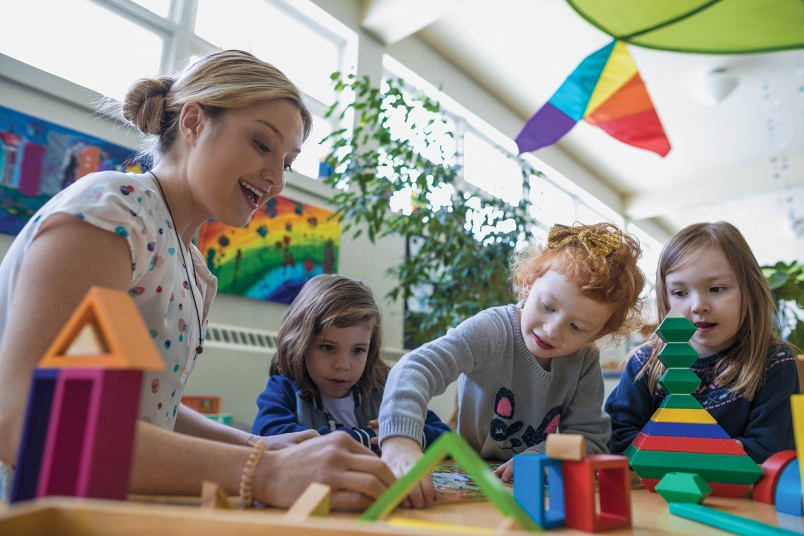 "Parents worry about fallout from poor state test scores" via Madison Arnold of the Pensacola News Journal — The mandate last week that Florida schools move ahead with standardized testing this spring despite learning disruptions during the COVID-19 pandemic have local families and educators worried their students and schools would be left behind. State education officials say the tests are necessary to determine if achievement gaps have grown during the pandemic. But parents and district leaders fear there will be negative consequences for poor performance. The standardized testing was canceled last school year. That means the state is without a year of data on how students are performing, which would turn to two years if the tests were canceled again.
"Hundreds of manatees dead, advocates blame it on bad water" via Chad Gillis of the Fort Myers News-Press — There have been 317 manatee deaths have documented through the first two months of the year — more than were recorded during those same two months in 2019 and 2020 combined, according to Florida Fish and Wildlife Conservation Commission records. Former FWC commissioner Ron Bergeron said he thought the number was closer to 350 sea cows. Manatee advocates confirmed the die-off, saying it's another example of poor water quality. "It's something we've never really seen before," said Pat Rose, director of the Save the Manatee Club. "It looks like we have a substantial number of manatees that are starving."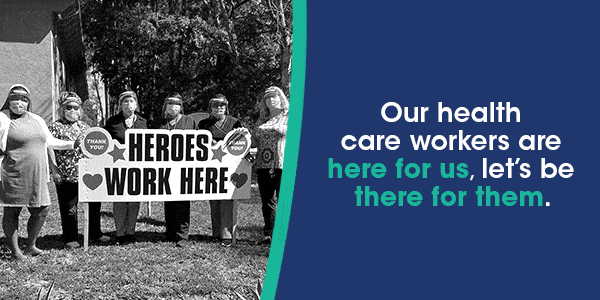 — 2022 —
"Ron DeSantis political committee blasts 'fake news' and Nikki Fried in pre-CPAC fundraising appeal" via A.G. Gancarski of Florida Politics — The "Friends of Ron DeSantis" political committee sent out a sizzler Thursday morning, with the provocative subject-header: "Fake News Attacks Florida's Governor for Helping Seniors." "The Fake News media is trying to distract you. With media-darling Gov. Andrew Cuomo coming under hot water for essentially sentencing New York's seniors in nursing homes to death, it seems that partisan journalists are hopelessly trying to turn the tide by spreading lies," the email says. DeSantis, widely touted as a potential presidential candidate, hasn't lost sight of 2022's reelection battle. The committee email asserted "the liberal media and political opportunists like Fried are trying to use this serious moment as a chance to further their own faulty narratives and spew divisive smears at their opponents."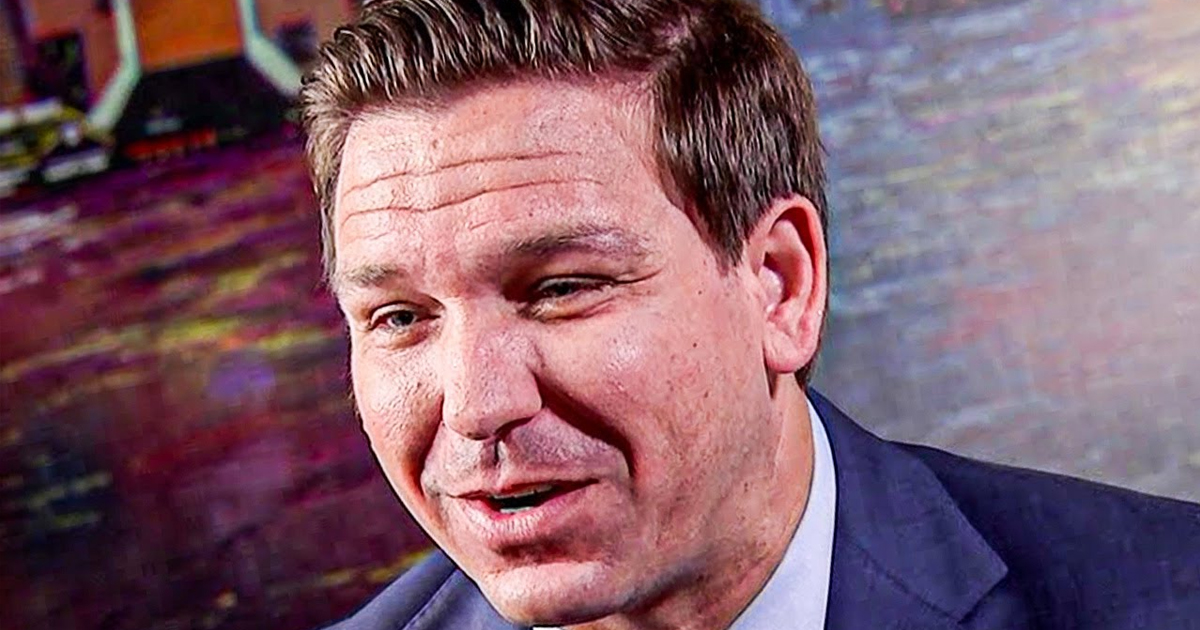 "Stephanie Murphy starts 'listening tour' as she ponders challenging Marco Rubio" via Steven Lemongello of The Orlando Sentinel — U.S. Rep. Murphy is launching a listening tour to help Florida Democrats in 2022, part of a bid to widen her statewide profile as she considers a bid for Senate against either Rubio or Rick Scott. "I've been really moved over the last few months by the calls from constituents and Democrats across the state asking me to consider running for the U.S. Senate," Murphy said. "And so I am considering it either in '22 or '24." Taking on Rubio, who was reelected handily in 2016, would be a tough challenge due to the GOP's increasing lock on Cuban American voters in Miami-Dade, Rubio's home county. Though he has won all three of his races by razor-thin margins, Scott would likely again spend his own millions in a race.
Happening Monday: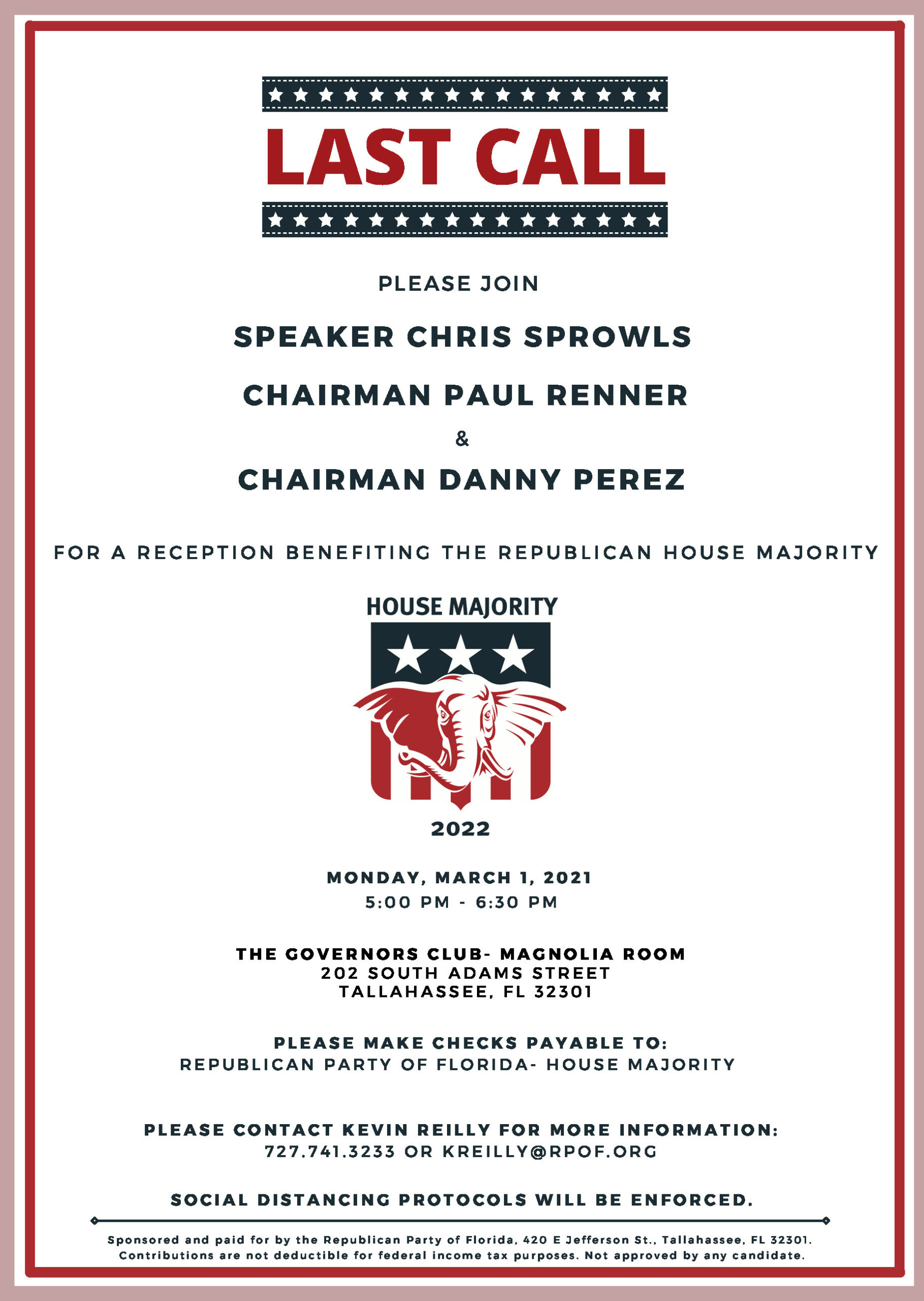 — SURVEY SAYS — 
Given a rundown of much of what's in the $1.9 trillion COVID-19 relief package Democrats are running in Congress, Floridians give a strong thumbs-up, according to a new poll released by the Center for American Progress.
Across Florida, 58% of those surveyed said they approve of the stimulus bill that Biden and Democrats have proposed. Just 36% said they disapprove.
That puts Florida a little below the overall result from a survey of more than 35,968 Americans: 60% said they approve, and 34% disapprove. The poll was conducted online Dec. 10-Feb. 4.
The bill, dubbed the "American Rescue Plan," is currently moving through the House. It is expected to provoke great battle in the Senate, providing the first significant look at how Biden handles partisan standoffs.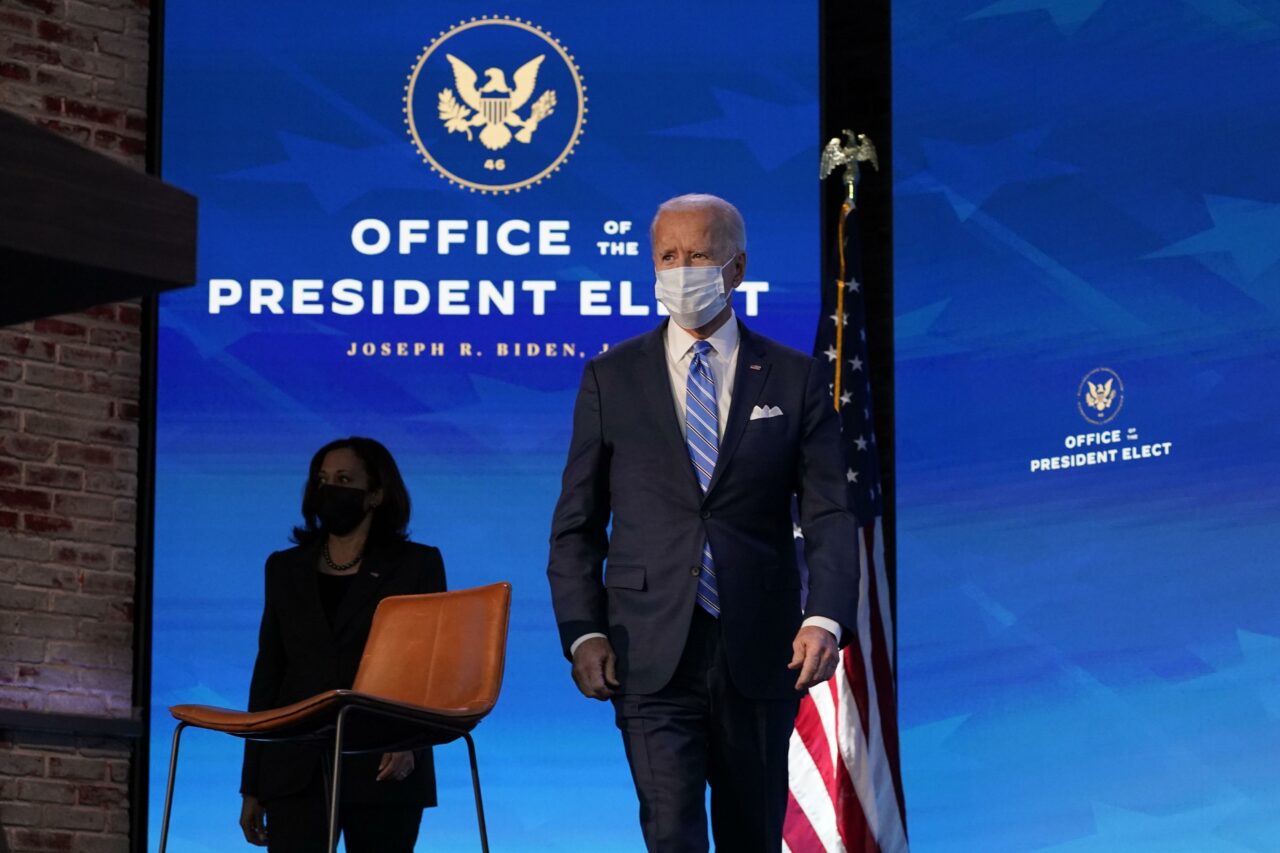 The center's pollsters provided respondents with outlines of seven key parts of the package, three Democratic talking points in support, and three Republican talking points in opposition.
The center, which advocates for the plan as a whole and for its parts, pitches the bill for what is no doubt its most popular provision, the $1,400 direct checks; its most divisive provision, the five-year, phased-in minimum wage hike to $15 an hour; and lesser-discussed provisions, including increasing federal unemployment aid to $400 a month from $300 a month, and extending it to September, rather than March.
— CORONA FLORIDA —
"Florida COVID-19 update for Thursday: 140 deaths and more than 6,600 cases" via Michelle Marchante and Devoun Cetoute of The Miami Herald — Florida's Department of Health on Thursday announced 6,640 new confirmed cases of COVID-19. The state also reported 140 further deaths. Of those who died, 138 were residents. The state has now recorded a known total of 1,892,301 cases and 31,018 total deaths. Among those who died, 30,478 were residents, and 540 were nonresidents. On Thursday, the state reported the results of 149,702 residents tested on Wednesday. The state's percent positivity for first-time testers decreased from 5.98% to 5.23%.
"DeSantis says he'll take Johnson & Johnson COVID-19 vaccine when it's his turn" via Richard Tribou of The Orlando Sentinel — DeSantis said that he would be taking the Johnson & Johnson COVID-19 vaccine when it's his turn. Speaking in Fort Pierce at another of the state's pop-up vaccine sites for senior communities, DeSantis touted the benefits of the vaccine expected to be approved for emergency use by the federal government this week. He noted that while its effectiveness against being infected wasn't as high as either the Pfizer or Moderna vaccines, that it has proved 100% effective against both death and hospitalization from the virus. DeSantis pointed out that unlike the two-dose Pfizer and Moderna vaccines, the Johnson & Johnson version is one dose and does not require freezing, so it can be rolled out more easily and takes less of a commitment from those who get it.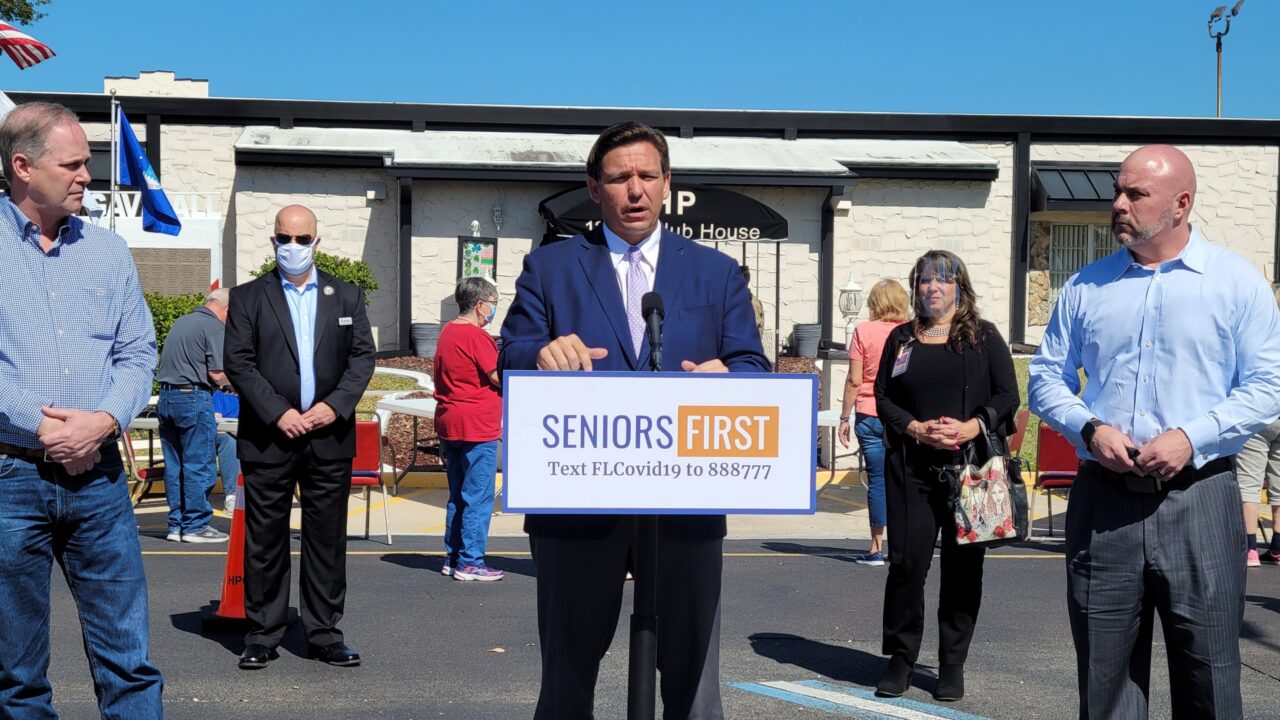 "DeSantis: Floridians under 65 should be able to get COVID-19 shots next month" via Steven Lemongello, Tiffini Theisen, and Richard Tribou of The Orlando Sentinel — DeSantis on Thursday said he expects Floridians under age 65 will be able to get the coronavirus vaccine next month and that the shots will start to become widely available sometime in April. However, he did not offer a specific lower age or say what percentage of seniors would have to be vaccinated before younger people could be inoculated. DeSantis also revealed several new permanent sites to distribute coronavirus vaccines, including a community center in Kissimmee, each of which he said will offer at least 200 shots per day.
"Publix will offer COVID-19 vaccines at all of its Florida stores with pharmacies" via Austin Fuller of the Orlando Sentinel — Publix plans to administer the coronavirus vaccine at all 730 of its in-store Florida pharmacies. The Lakeland-based company announced the expansion Thursday, including 136 stores in Broward and Miami-Dade counties. "We're pleased to bring appointment opportunities to each of our in-store Florida pharmacies," Publix CEO Todd Jones said in a news release. "We know how important this vaccine is to the people we serve, and we are grateful we can expand our ability to help our communities during this time of need." Appointment scheduling starts at 7 a.m. Friday for people 65 and older through publix.com/covidvaccine. Appointments cannot be made by phone.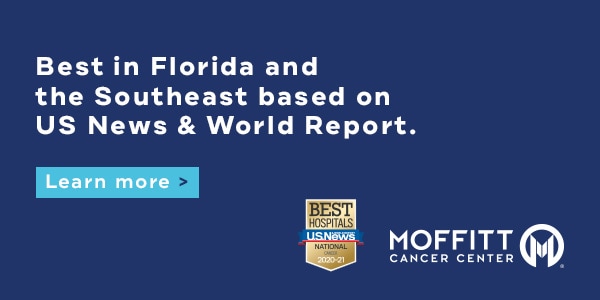 — CORONA LOCAL —
"New COVID-19 vaccination sites open in Miami and Broward to better reach Black communities" via David J. Neal of The Miami Herald — COVID-19 vaccination sites opened Thursday near Miami's Overtown area, at a North Miami-Dade park and Broward College's Coconut Creek campus, three of six new sites DeSantis said were placed to better reach the "underserved areas in Florida." Front-line health care workers and senior citizens 65 and over can be vaccinated at each site seven days a week. Sites also opened in Tallahassee at Florida A&M's Lawson Gym; Kissimmee City Chambers Park and Community Center; and Jacksonville's Edward Waters College, the state's first HBCU, where DeSantis made the announcement Thursday.
"FSU to resume in-person instruction and graduation ceremonies" via Ryan Dailey of News Service of Florida — Florida State University is gearing up to bring students back for in-person instruction starting this summer, after nearly a year of distance learning amid the COVID-19 pandemic. Acknowledging that COVID-19 is "unpredictable," the university officials advised students that the return-to-campus plan is "subject to change." In another indicator of the push to restore pre-pandemic higher education norms, FSU and the University of Florida will hold in-person graduation ceremonies for spring-semester graduates. Both institutions have announced a series of upcoming reduced-capacity commencements that will mark the universities' first in-person graduation ceremonies since December 2019. Spring, summer and fall graduations during the 2020 academic year were conducted remotely amid the coronavirus pandemic.
"Manatee sheriff investigating commissioner behind VIP vaccine event" via Jessica De Leon of the Tampa Bay Times — The Manatee County Sheriff's Office is investigating whether Commissioner Vanessa Baugh broke state laws when she helped organize an exclusive COVID-19 vaccine event in Lakewood Ranch and created a list of people to be vaccinated that included herself and Lakewood Ranch developer Rex Jensen. On Monday, Sarasota paralegal Michael Barfield filed a complaint with the sheriff's office detailing Baugh's actions related to last week's vaccine event held at Premier Sports Complex. According to Barfield's 26-page complaint, which includes supporting documentation, Baugh may have violated at least one of three state statutes: misuse of public position, official misconduct, and misuse of confidential information.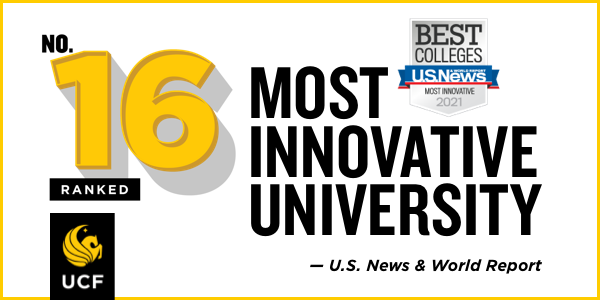 — CORONA NATION —
"Coronavirus reinfection will soon become our reality" via Katherine J. Wu of The Atlantic — On its face, reinfection appears to be a straightforward term. But thanks to the pandemic, reinfection has become a semantic and scientific mess. it has become wildly misunderstood. Infection is a two-player game, and a change in either contender can affect the dynamics of a second confrontation. On occasion, the body's immune strongholds might weaken and crack. Or a microbe might alter its surface until it's unrecognizable to the host that once fought it off. These latter cases might be described less strictly as reinfection than as, well, another infection. As the coronavirus continues to mutate, cases such as these might soon become our startling reality.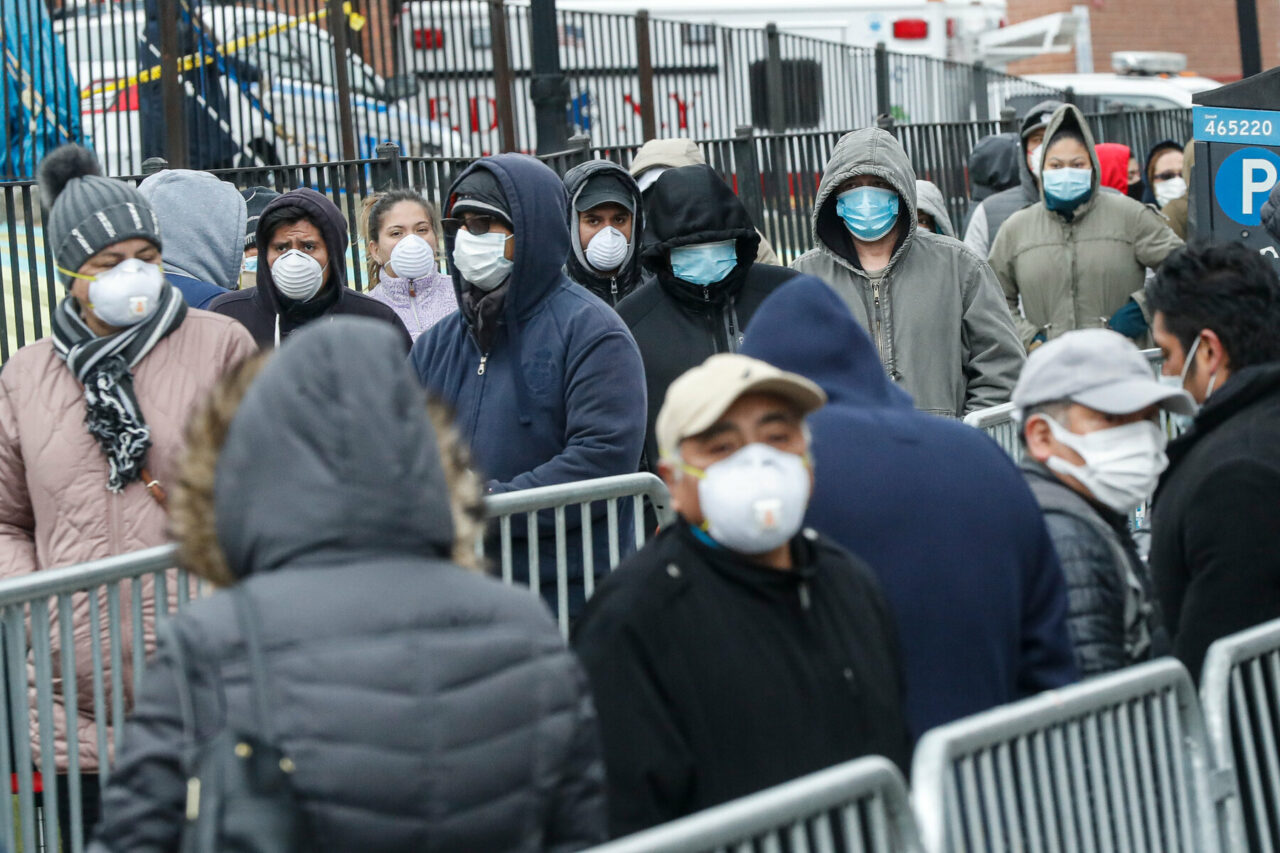 "The pace of U.S. vaccination begins to rebound after recent winter storms." via Mitch Smith and David E. Sanger of The New York Times — Reports of new vaccinations have started to increase again across the United States, after a week of declines brought on by severe weather. According to federal data, the country administered an average of about 1.45 million newly reported doses a day in the seven days ending Wednesday, a slight increase from a low point of 1.4 million doses a day through Tuesday. But even as the pace of vaccination rebounds, it remains well below the roughly 1.7 million doses the country was averaging each day before a powerful winter storm disrupted shipping nationwide last week and forced vaccination sites to close in parts of the South and Midwest.
"Troops will be giving vaccines in Philadelphia, Florida in coming weeks" via Meghann Myers of Military Times — Military medical and logistical personnel will be manning four mass COVID-19 vaccination sites in Florida and one in Philadelphia by early March, a senior military official told reporters Wednesday, bringing the total planned or operational sites to 11. Three sites in Texas and two in New York opened Wednesday, along with a Los Angeles-based team in its second week, the official said. That brings the number of troops currently helping to vaccinate civilians at Federal Emergency Management Agency clinics to about 700, U.S. Army North announced Wednesday. Additionally, active-duty troops are supporting four locally-run vaccination sites in New Jersey and one in the U.S. Virgin Islands.
"We could be traveling again by summer. This is what to consider before you plan." via Natalie B. Compton of The Washington Post — At least 44.5 million people in America have received one dose of the vaccine, and new coronavirus cases and deaths have begun to fall, giving the country reasons to feel optimistic. As a result, the travel industry appears to be gearing up for a big summer season. You may want to get a head start on future trips as more people clamor to book revenge travel and ticket prices creep back to normal. So set your airfare price alerts, start browsing travel insurance policies and consider consulting a travel adviser because while summer travel may be possible, it won't be back to the old normal yet.
"The joy of vax: The people giving the shots are seeing hope, and it's contagious" via Maura Judkis of The Washington Post — For health care workers, the opportunity to administer the vaccine has become its own reward: Giving hope to others has given them hope, too. In some clinics, so many nurses have volunteered for vaccine duty that they can't accommodate them all. Many of those same health care workers spent last year sticking swabs up the noses of people who thought they might have COVID-19. The work was risky. The patients were scared. There was never relief, just limbo. The arrival of The Shot has transformed the grim pop-up clinics of the pandemic into gratitude factories — reassembly lines where Americans could begin to put back together their busted psyches.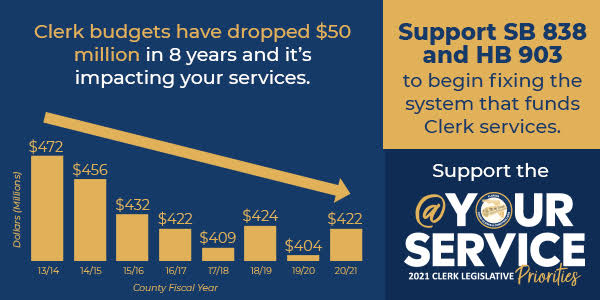 — CORONA ECONOMICS — 
"U.S. hospitals risk $122 billion 2021 revenue loss on pandemic" via Lauren Coleman-Lochner of Bloomberg — U.S. hospitals face up to $122 billion in lost revenue this year as the pandemic continues its rampage. Even a best-case scenario would cost hospitals $53 billion, according to a new report. How quickly hospitals recover depends on the vaccine rollout, the spread of more infectious strains, and how potential patients behave, both in terms of how cautious they remain and how willing they are to return for not only profitable elective procedures but even for emergencies. The report said that declining revenues slammed hospitals as safety and treatment costs have soared, with a 14% rise in labor and 17% for drugs last year.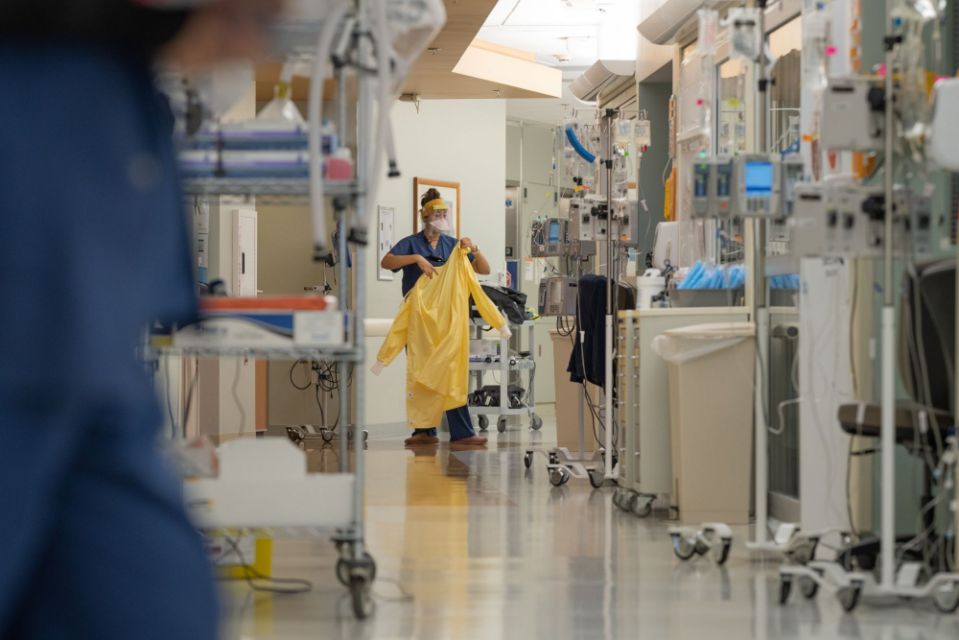 "U.S. jobless claims at 730K, still high but fewest in 3 months" via Christopher Rugaber of The Associated Press — The number of Americans seeking unemployment benefits fell sharply last week in a sign that layoffs may have eased, though aid applications remain at a historically high level. Jobless claims declined by 111,000 from the previous week to a seasonally adjusted 730,000, the Labor Department said Thursday. It is the lowest figure since late November and the sharpest one-week decline since August. Still, before the virus erupted in the United States last March, weekly applications for unemployment benefits had never topped 700,000. The latest figures coincide with a weakened job market that has made scant progress in the past three months.
"Florida jobless claims continue drop" via News Service of Florida — Florida last week posted its lowest total of first-time unemployment claims since the coronavirus pandemic exploded nearly a year ago. According to a U.S. Department of Labor report released Thursday, an estimated 16,100 new unemployment applications were filed in the state during the week that ended Feb. 20, down from a revised 21,564 claims the previous week. The federal agency initially projected 18,982 claims during the week that ended Feb. 13 but revised the number in Thursday's report. Nevertheless, the past three weeks have included the lowest number of claims since the pandemic forced businesses to close and put people out of work last spring.
"The Florida housing market is booming. Is a crash ahead?" via Emily L. Mahoney of The Tampa Bay Times — When the coronavirus pandemic first cast its pall over the United States last spring, home sales slowed down in Tampa Bay and beyond. But since the summer, the market has roared back white-hot, and some local Realtors say they are getting multiple offers for each new listing, resulting in many sales above the asking price. And prices have continued to climb rapidly. The market's sustained, gravity-defying bounce-back has caused some to question whether it's headed for another bust. This time around, the booming demand is fueled by millennials coming of homebuying age combined with baby boomers living longer.
"Florida's theme park industry is bouncing back faster than most states', IAPPA study says" via Gabriella Nuñez of Click Orlando — Though the theme park and attractions industry is still feeling the impacts of the ongoing coronavirus pandemic, a new study shows Florida is doing comparatively better than most other states. The International Association of Amusement Parks and Attractions, or IAPPA, released a new study that observes how the pandemic has affected employment within the industry. The study, conducted by an IAPPA historian, uses data from the U.S. Bureau of Labor Statistics and compares employment numbers from 2019 and 2020. IAPPA found the attractions and theme park industry experienced an employment loss five times more than the average employment loss across all other industries.
— MORE CORONA —
"New research shows California coronavirus variant is more transmissible" via Joel Achenbach and Carolyn Y. Johnson of The Washington Post — A coronavirus variant detected in California this winter rapidly became dominant in the state over five months and now makes up more than half the infections in 44 counties, according to new research from scientists who believe this version of the virus should be declared a "variant of concern warranting urgent follow-up investigation." The United States has been ramping up scrutiny of the shape-shifting virus, and scientists have identified many genetically distinct variants, but there is continued uncertainty and debate over which of these mutations are significant and to what extent. The variant identified in California has emerged as potentially the first homegrown "variant of concern" in the United States.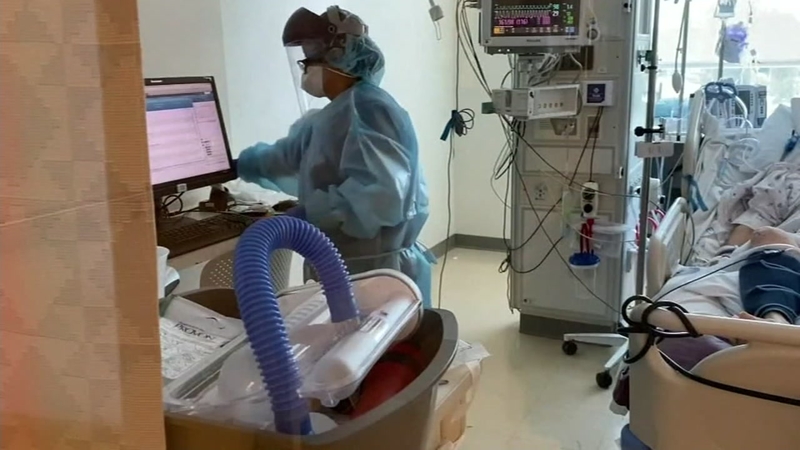 "A new coronavirus variant Is spreading in New York, researchers report" via Apoorva Mandavilli of The New York Times — The new variant, called B. 1.526, first appeared in samples collected in the city in November. By the middle of this month, it accounted for about one in four viral sequences appearing in a database shared by scientists. One study of the new variant, led by a group at Caltech, was posted online Tuesday. The other, by researchers at Columbia University, was published Thursday morning. Neither study has been vetted by peer review nor published in a scientific journal. But the consistent results suggest that the variant's spread is real, experts said.
"Facing roadblocks, vast global vaccination effort gets underway" via Ruth Maclean of The New York Times — A long-awaited global sharing program designed to make vaccine access more equal began on Wednesday, when hundreds of thousands of doses arrived in the West African nation of Ghana, the first of 2 billion that organizers hope to deliver worldwide this year. The initiative, known as Covax, was created so that poorer countries that struggle to buy coronavirus vaccines on the open market can get them for free. Officials said it is the largest vaccine procurement and supply operation in history. But the inequalities remain grim. Despite promises of billions of dollars in funding from wealthy nations, Covax still has a financing gap of $23 billion.
"One in 10 people infected suffer from 'long COVID,' WHO says" via Erin Cunningham of The Washington Post — About one in 10 people who have contracted COVID-19 continue to show symptoms three months after infection, the WHO said, urging policymakers to do more to acknowledge and treat the phenomenon often referred to as "long COVID." Symptoms can include fatigue and chest pain to depression and a loss of smell, the WHO said in a policy brief. The head of WHO Europe, Hans Kluge, said "many thousands" suffer from persistent ill-health with "severe social, economic, health and occupational consequences." People grappling with the lingering effects of COVID-19 have reported feeling stigmatized and unable to persuade medical professionals to take their cases seriously.
"Pfizer begins study on 3rd vaccine dose as booster shot against new variants" via Oriana Gonzalez of Axios — Pfizer and BioNTech announced they launched a study to evaluate whether a third dose of their COVID-19 vaccine can protect against new variants of the virus. Vaccine makers are racing to find effective ways to fight more infectious virus variants. There is no evidence that the current vaccines are not effective against the new variants, but companies are looking for ways to adapt to new mutations in case it becomes necessary. Unlike Pfizer, Moderna made a modified vaccine targeting the South Africa strain and shipped doses to U.S. government researchers to begin testing.
"Amid COVID-19 pandemic, flu has disappeared in the US" via Mike Stobbe of The Associated Press — February is usually the peak of flu season, with doctors' offices and hospitals packed with suffering patients. But not this year. Flu has virtually disappeared from the U.S., with reports coming in at far lower levels than anything seen in decades. Experts say that measures to fend off the coronavirus, mask-wearing, social distancing, and virtual schooling were a big factor in preventing a "twindemic" of flu and COVID-19. A push to get more people vaccinated against flu probably helped, too, as did fewer people traveling, they say. Another possible explanation: The coronavirus has essentially muscled aside flu and other bugs that are more common in the fall and winter.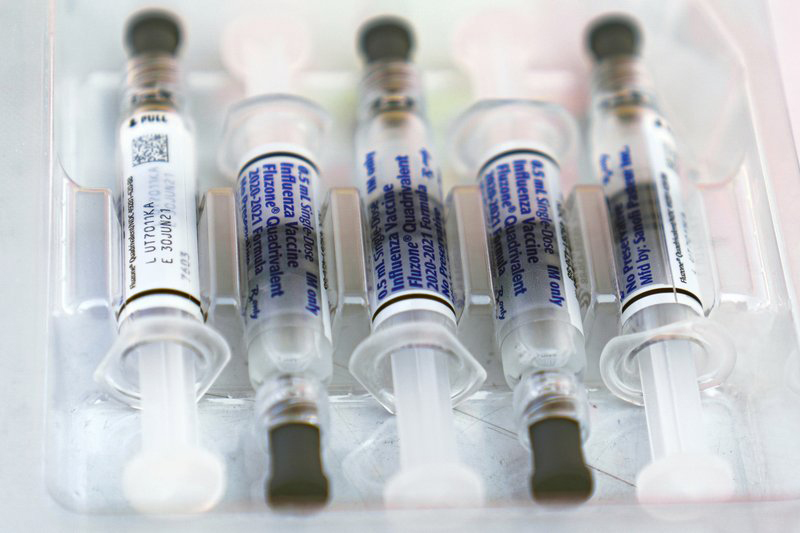 "Survey: 38% of Americans would give up sex for year just to travel again" via Jessica Dickler of CNBC — After staying home for nearly a year, Americans would give anything to hit the road again. Anything. Desperate vacationers said they would willingly give up love, sex or money in exchange for a trip, according to a recent survey by travel search site Trivago. More than 80% of those polled said travel is a part of a well-rounded life. To that end, nearly half, or 48%, would give up their job, 38% would give up sex for a year, one-quarter would fork over all of their savings, and 1 in 5 said they would dump their partner if it meant they could take a trip in the near future.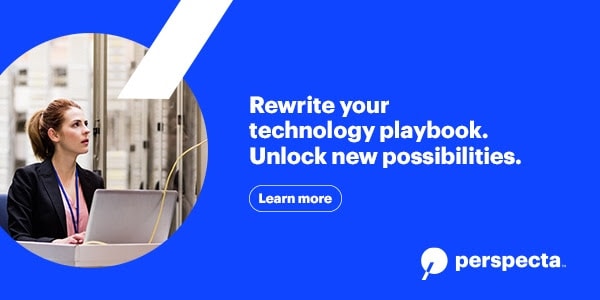 — PRESIDENTIAL —
"U.S. strikes Iran-backed militia facilities in Syria" via Jacob Knutson of Axios — The United States on Thursday carried out an airstrike against facilities in Syria linked to an Iran-backed militia group, the Pentagon announced. The strike, approved by Biden, comes "in response to recent attacks against American and Coalition personnel in Iraq, and to ongoing threats to those personnel," Pentagon press secretary John Kirby said in a statement. The strike was in response to at least three rocket attacks that were launched against U.S. targets in Iraq, one of which killed a non-U. S. contractor and wounded nine additional people, including five Americans. Defense Secretary Lloyd Austin told reporters later on Thursday that officials are "confident in the target we went after, we know what we hit."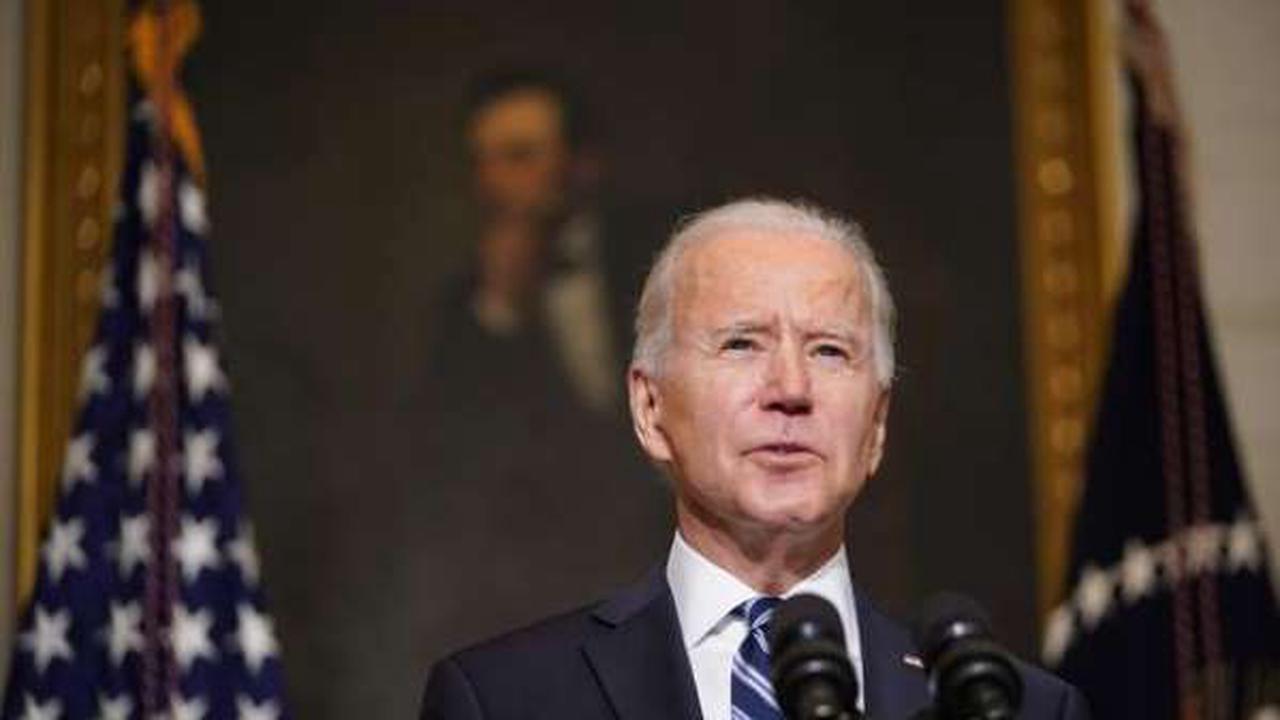 "Senate parliamentarian rules $15 minimum wage cannot be included in relief package" via Sarah Mucha of Axios — The Senate parliamentarian ruled Thursday that the provision to increase the minimum wage to $15/hour cannot be included in the broader $1.9 trillion COVID relief package. It's now very likely that any increase in the minimum wage will need bipartisan support, as the provision cannot be passed with the simple Senate majority that Democrats are aiming to use for Biden's rescue bill. White House press secretary Jen Psaki said President Biden was "disappointed" in the outcome, but "respects the parliamentarian's decision and the Senate's process."
"Joe Biden's big task: Keeping 50 Democrats in line" via Burgess Everett and Natasha Korecki of POLITICO — Biden spent lots of time talking about unity and bipartisanship in Washington over the last two months. But at the moment, there's a more urgent imperative: keeping Democrats in line. The flailing nomination of Neera Tanden to be Biden's budget chief shows that a single wayward Democrat can turn any single vote into a knife fight on the Senate floor. With two other Cabinet nominations under GOP fire and a massive COVID-19 aid package coming up, Biden and Senate Majority Leader Chuck Schumer need rock-solid unity to ensure the opening months of Biden's administration don't get derailed by intraparty feuds.
"Biden revokes Donald Trump's pause on green cards" via Michael D. Shear of The New York Times — Biden reopened the country on Wednesday to people seeking green cards, ending a ban on legal immigration that Trump imposed last spring, citing what he said was the need to protect American jobs during the pandemic. In a proclamation, Biden said that the ban did "not advance the interests of the United States," challenging Trump's claims that the way to protect the American economy during the health crisis was to shut the country off from the rest of the world. Since taking office, Biden has issued several executive orders and directives to lift restrictions on immigrants put in place over the past four years.
"Many of Biden's nominees of color run into turbulence in the Senate" via Annie Linskey of The Washington Post — The Biden administration has fewer top government leaders in place than other recent presidents at this point in their terms, a pace that's been slowed by a siege at The Capitol, an impeachment trial, a plague and a series of snowstorms. But activists who pushed Biden to nominate a diverse Cabinet are also noticing another phenomenon: Many of the president's Black, Latino, Asian and Native American nominees are encountering more political turbulence than their White counterparts, further drawing out the process of staffing the federal government. Controversy has centered on endangered nominee Tanden, who would be the first Indian American to lead the Office of Management and Budget, typically a low-profile post.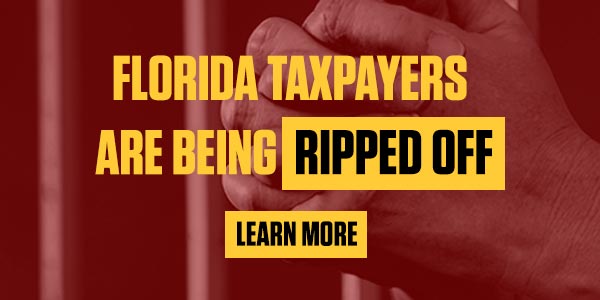 — CPAC —
"CPAC conservative conference set to indulge lies about the 2020 election" via Daniel Dale of CNN — The schedule for this week's Conservative Political Action Conference is yet more evidence that much of the conservative movement remains deeply committed to the lie that the 2020 election was stolen from Trump. The CPAC agenda suggests the lie is about to be given another big public. It features not only speeches from Trump and son Donald Trump Jr. but seven separate panels or addresses under the title "protecting elections." These have not been set up as benign, educational discussions among experts. Rather, the sessions in Orlando appear designed to allow right-wing partisans to promote some of the same complaints Trump made in the highly dishonest January 6 rally speech that immediately preceded his supporters' attack on The Capitol.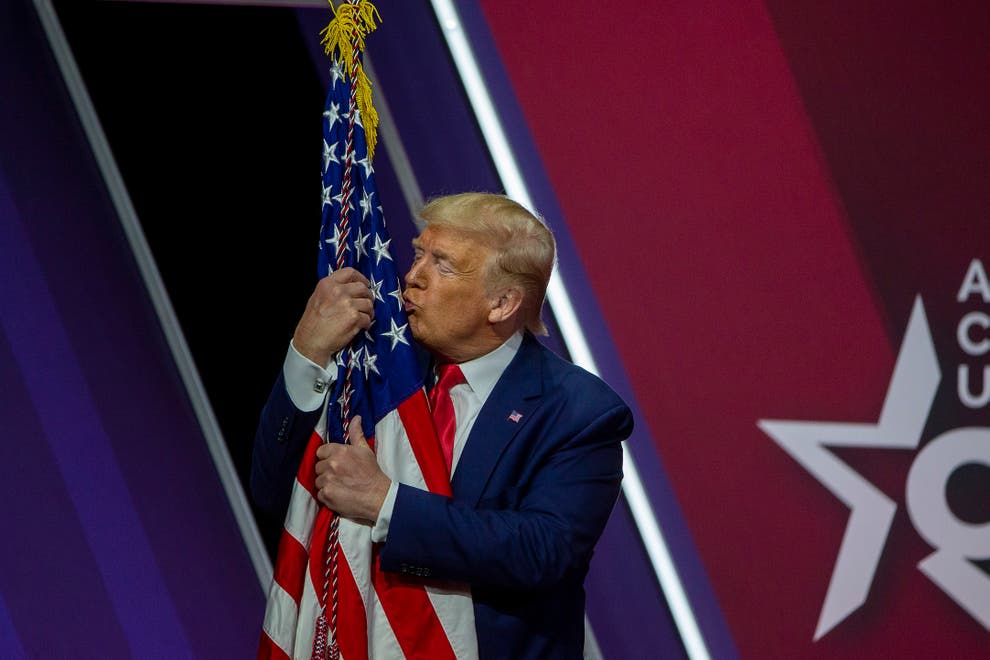 "Trump's false fraud claims to be key theme at CPAC, the first significant Republican gathering since the 2020 election" via Jill Colvin and Steve Peoples of The South Florida Sun-Sentinel — A gathering of conservatives this weekend in Florida will serve as an unabashed endorsement of Trump's desire to remain the leader of the Republican Party and as a forum to fan his false claim that he lost the November election only because of widespread voter fraud. Matt Schlapp, chairman of CPAC and a Trump ally, said discussion panels on election integrity would highlight "huge" evidence of illegal voting in Georgia, Nevada and elsewhere that ultimately swung the election for Democrat Biden. Conference organizers, representing the first camp, did not invite any of the 17 Republican members of Congress who voted to support Trump's second impeachment or any major Trump critics.
"At conservative gathering, ideas fall to an airing of Trump grievances" via David Weigel of The Washington Post — The Conservative Political Action Conference, which began this week, has evolved from a fractious meeting of Republicans and libertarians into a celebration of the 45th president and the airing of his grievances. Trump will close out the event with his first speech since leaving the White House, minutes after a 2024 presidential straw poll that he's expected to win. The arguments among some elected Republicans about whether they should retool their agenda to prevent future losses, or revisit their alliance with Trump, will have to happen somewhere else. The facts haven't been kind to that argument. Dozens of lawsuits and Trump's Justice Department found no evidence of fraud last year that would have altered the election results.
"What to watch for at CPAC: Trump, Ted Cruz, Mike Pompeo and more" via Elaina Plott of The New York Times — In years past, the event has been a reliable barometer for the base of the Republican Party, clarifying how its most devout members define the institution now, and what they want it to look like in the future. For the party's leadership, those questions have become especially urgent in the aftermath of Trump's election loss in November, not to mention the riot at The Capitol carried out last month by Trump supporters. The party has hardened over the past four years into one animated by rage, grievance and — above all — fealty to Trump. The days ahead will help illuminate whether it's likely to stay that way.
"Trump was once a CPAC pariah. Now he's the confab's king." via Chuck Todd, Mark Murray, Carrie Dann and Melissa Holzberg of NBC News — Just five years ago, Trump pulled out of speaking at the annual CPAC conference. That decision came during the throes of the 2016 GOP nominating contest, when fellow Republicans were questioning Trump's conservative credentials and when there was talk about a possible walkout to protest Trump's scheduled speech. Now? Not only is Trump the featured Sunday speaker at this year's upcoming CPAC conference in Orlando — coming after his defeat, after the GOP lost the Senate and after the Jan. 6 attack on The Capitol — he's reshaped CPAC and the conservative movement in his image.
Remove Ron to 'welcome insurrectionists' at CPAC — Political committee "Remove Ron" will take to the skies Friday afternoon, flying an aerial banner behind a plane over the Conservative Political Action Conference in Orlando. The banner will read "Welcome Insurrectionists! RemoveRon.org." Committee Chair Daniel Uhlfelder said, "Ron DeSantis' decision to host an event like CPAC in our state is not only dangerous from a public health standpoint, it is abhorrent from an ideological perspective. These are the same people — Ron DeSantis chief among them — who fomented a deadly insurrection at the US Capitol, refused to hold Donald Trump accountable for repeated attempts to undermine basic principles of democracy and the rule of law and continue to deny the results of the 2020 Election.
Happening this weekend: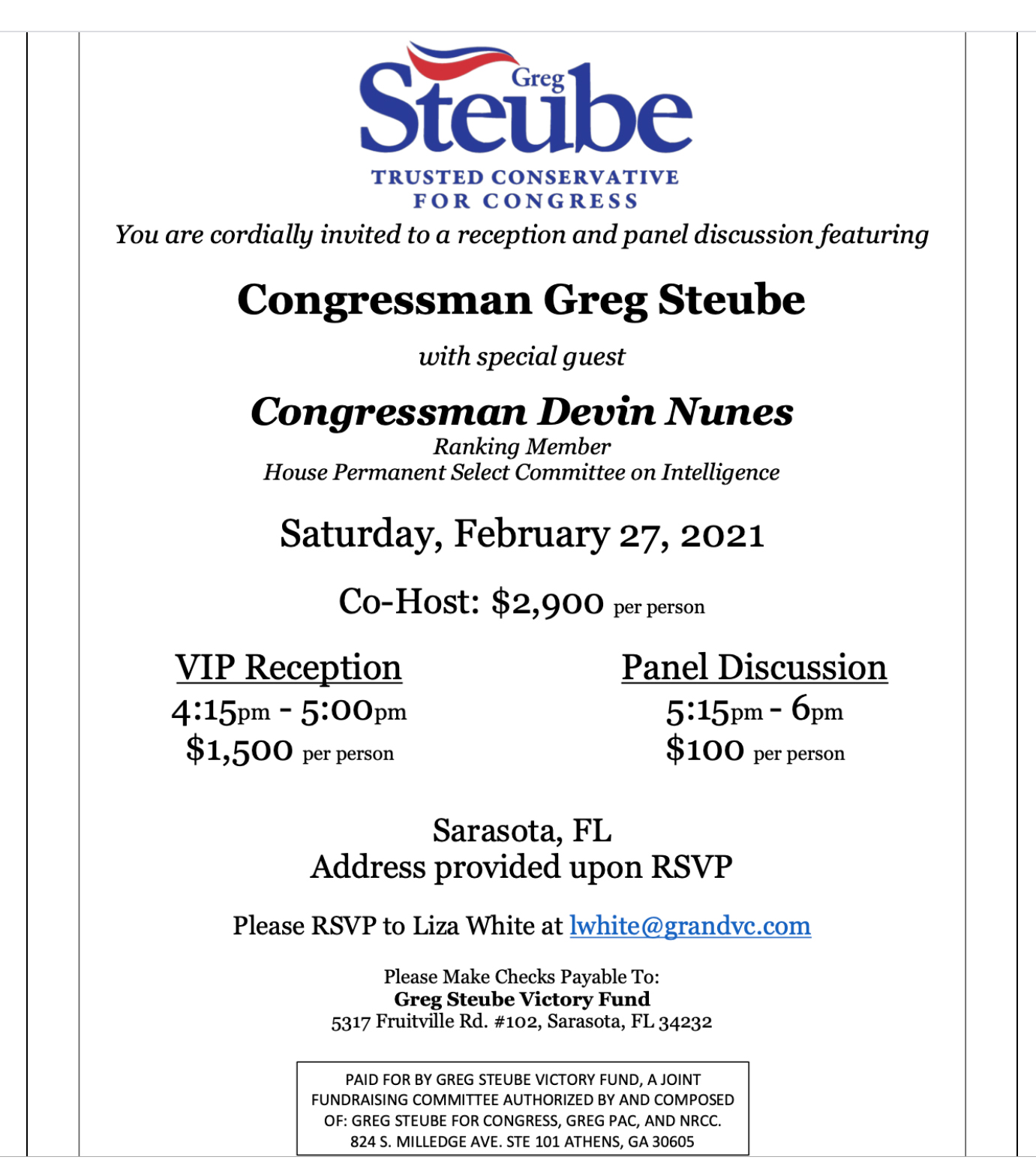 — EPILOGUE: TRUMP —
"Trump's tax returns are turned over to Manhattan district attorney" via Shayna Jacobs of The Washington Post — The Manhattan District Attorney's Office has taken possession of Trump's tax returns and a wealth of other financial data deemed central to prosecutors' ongoing criminal case, officials confirmed Thursday. The transfer, involving millions of pages of records, occurred Monday after the U.S. Supreme Court rejected the former President's last-ditch bid to shield his information from the district attorney, Cyrus R. Vance Jr. A team of analysts in the district attorney's office, including some from an outside forensics accounting firm, FTI Consulting, have been at the ready for months to dissect the records and scour for any evidence of criminal activity at the Trump Organization or by its executive employees.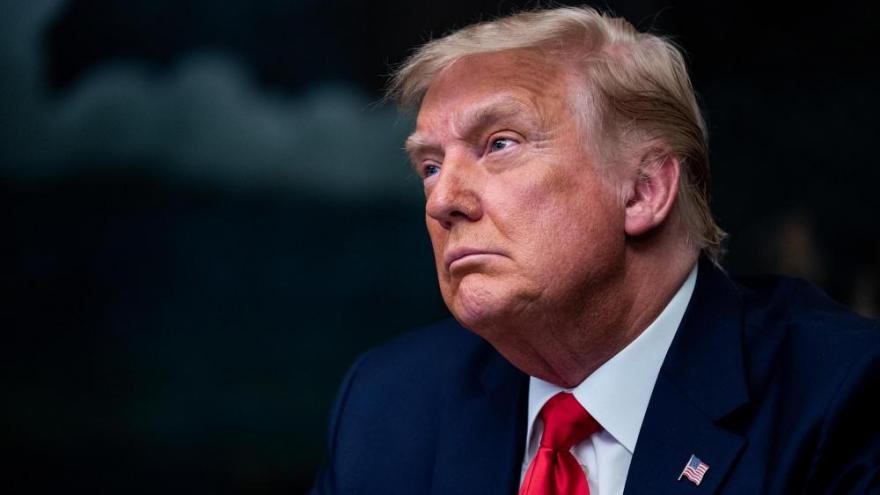 "Trump thinks he's found a new defense" via David A. Graham of The Atlantic — As anticipated, SCOTUS rejected Trump's request to prevent the Manhattan District Attorney from acquiring his financial records. Trump then issued a public statement blasting "the Continuing Political Persecution of President Donald J. Trump." Reading Trump in the medium of the emailed statement, post — Twitter ban, remains disorienting. His statements maintain the vitriol of his tweets, but they have none of the concision, instead meandering through long lists of grievances. Trump makes four main claims: I've already been investigated, and I was found innocent; this is a fishing expedition by prosecutors; this is a politically motivated prosecution, and I got 75 million votes in the 2020 election.
"Will Kevin McCarthy's cozying to Trump make him House Speaker?" via Jennifer Haberkorn and Evan Halper of The Los Angeles Times — When Trump won the GOP's 2016 presidential nomination, most Republicans kept him at arm's length. The House minority leader's trademark affability and his abrupt pivot to become Trump's most loyal ally in the House earned him the new president's nickname, "My Kevin." Now McCarthy sees a chance to ride that relationship with Trump into the House majority and a job he's coveted for years: speaker. But success may depend on whether that likability and ability to read his members can prevent what McCarthy has termed the GOP's "big tent" from turning into a circus.
"McCarthy and Chip Roy defended Liz Cheney and criticized Trump. Now both have reversed course." via Aaron Blake of The Washington Post — U.S. Rep. Cheney of Wyoming received a surprising vote of confidence this month. Despite an effort by Trump's loyalists to remove her as the No. 3 House GOP leader over her vote to impeach him, she kept her post by a resounding 145-61 margin. The vote, given its secrecy, led to suggestions that the House GOP's true devotion to Trump might be less than meets the public eye. Events Thursday, though, suggests that the Party has second thoughts about how tenable that position is. Two Republicans who offered significant defenses of Cheney, House Minority Leader McCarthy of California and Rep. Chip Roy of Texas, both turned on her in significant ways.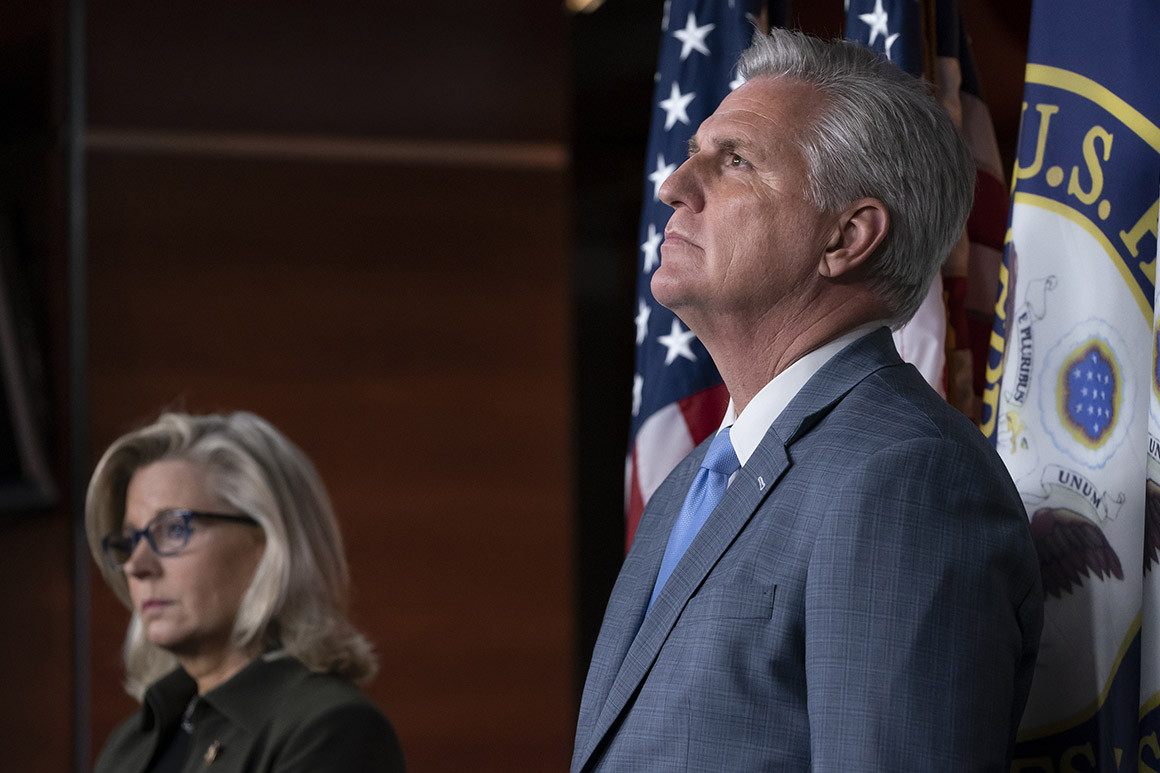 "Mitt Romney says Trump would win 2024 GOP nomination if he runs" via Laura Davison of Bloomberg — Romney said Trump likely would win the GOP presidential nomination if he decided to run again in 2024. The Utah senator, the only Republican who voted to convict Trump in both of his impeachment trials, said he expects the former president will continue to play a big role in the Republican Party even though he was voted out of office. The two wings of the GOP, traditionalists like Romney and Trump loyalists, are struggling over the party's future. Trump has continued to exert a strong hold on Republican voters. A plurality of them, 46%, said they would abandon the GOP and join a Trump-led party if he were to create one.
"The GOP's choice in 2024: Trump Ultra, Trump Lite or Trump Zero" via Marc Caputo of POLITICO — Already, potential prospects and party leaders are making pilgrimages to Trump's Palm Beach club for an audience with the former President. It's a reflection, top Republicans say, of a nomination contest that will break down along fault lines that trace back to Trump. "The winner of our primary [in 2024] will be someone from the Full Trump lane who embraces Trump and is embraced by him," said Rep. Matt Gaetz, a confidant of the former President who met with him last week at Mar-a-Lago and has taken on the role of party enforcer.
— D.C. MATTERS —
"Putting the GOP "civil war" in perspective" via Amy Walter of Cook Political Report — NRSC Chairman Scott sent out a memo Tuesday declaring that while "a parade of pundits and even Republican voices suggesting we should have a GOP civil war … This does not need to be true, should not be true, and will not be true." Of course, just because the leader of the campaign arm of the GOP Senate committee declared that "the Republican Civil War is now canceled" does not make it so. On the Senate side, most chatter has been about the role Trump purity tests will play in open seat primary contests. We know that Trump is eager to exact revenge on those members who supported impeachment. Trump has been such a constant in our lives for the last four years that's it's hard to imagine our politics without him.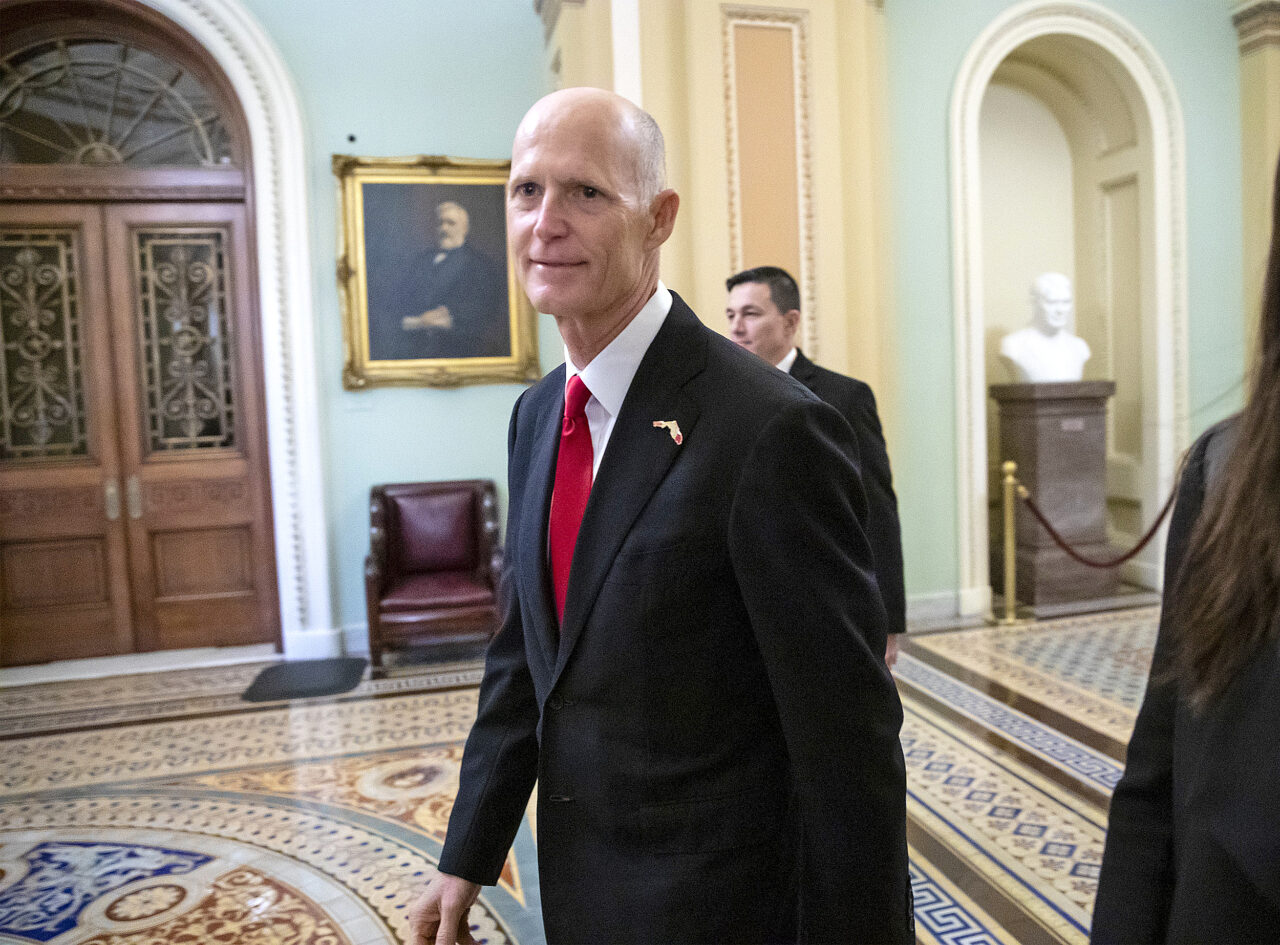 "Rick Scott wants Biden meeting on moving China Olympics" via A.G. Gancarski of Florida Politics — Scott wrote Biden Thursday, calling for White House assistance on his continuing push to move the 2022 Winter Olympics. "Under no circumstance should the global community give Communist China an international platform to whitewash its crimes, which is what will happen if they are allowed to host the 2022 Olympic Games in Beijing," Scott wrote, requesting a meeting to "discuss the horrific human rights atrocities occurring across Communist China and the effort to select a new site for the 2022 Winter Olympics Games." A request for comment from the White House was not immediately returned. The White House has already said it has no plans to boycott, so a more extreme proposal likely will be a non-starter.
"Charlie Crist, Jane Castor push for COVID-19 stimulus package" via Kelly Hayes of Florida Politics — U.S. Rep. Crist joined Tampa Mayor Castor Thursday in a final push to promote the passage of the American Rescue Plan, Biden's $1.9 trillion economic stimulus package. Congress is expected to pass the plan Friday morning. In addition to providing COVID-19 monetary relief, the plan will expand health care coverage and drive the mass distribution of vaccinations. "A crisis of this magnitude requires a bold federal response," Crist said. Castor offered words of support for the plan as well, having worked with the Conference of Mayors to sign off on a letter urging Congressional leadership to pass the plan as soon as possible.
"Stephen Miller tangles with Florida GOP freshman at House immigration meeting" via Olivia Beavers and Melanie Zanona of POLITICO — Freshman GOP Rep. María Elvira Salazar got into a lively exchange over immigration with Miller during a meeting with House Republicans on Wednesday, according to multiple GOP sources. The confrontation came during the end of Miller's presentation before the Republican Study Committee, the largest conservative caucus within the House GOP. Miller, the architect of Trump's hard-line immigration policies, such as the separation of migrant families at the border, addressed the group alongside another former Trump administration immigration official.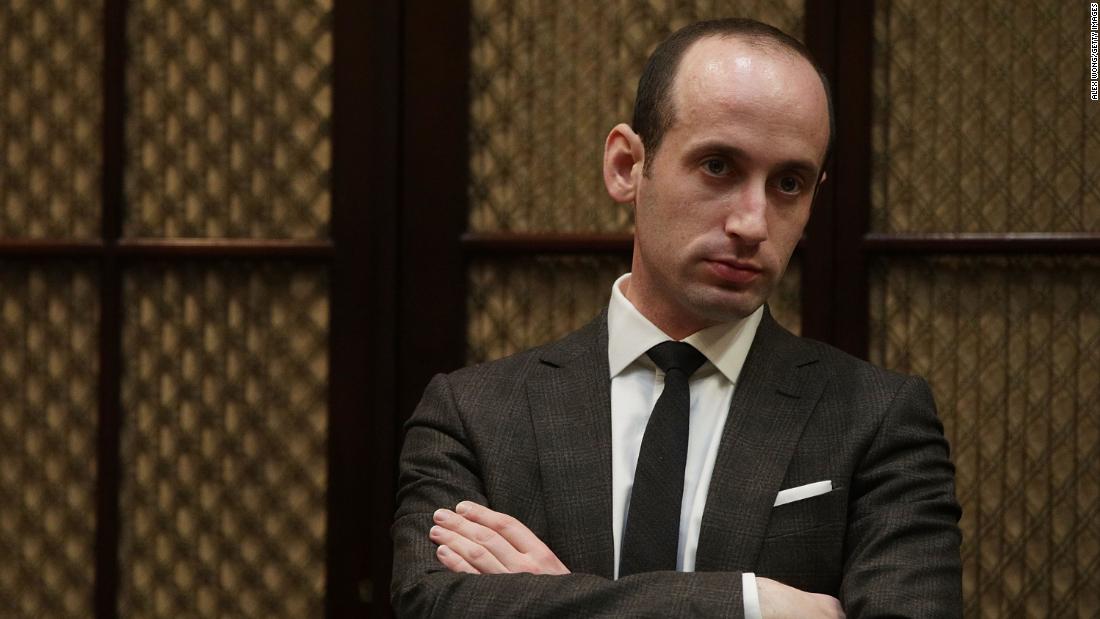 "Miami Republicans want answers from Biden administration on Homestead detention center" via Alex Daugherty of The Miami Herald — Two Miami Republicans who visited the Homestead detention center when it operated during the Trump administration are now pressing the Biden administration for more details after the Miami Herald reported that the center will reopen. Reps. Carlos Giménez and Mario Diaz-Balart will send a letter to the Department of Health and Human Service's Office of Refugee Resettlement asking for more transparency as the Biden administration braces for an influx of unaccompanied immigrant children amid a pandemic that limits bed space at existing facilities.
— CRISIS —
"Capitol Police chief: Security will remain high due to State of the Union threat" via Kyle Cheney of POLITICO — The Capitol Police is keeping its security posture high in response to intelligence that indicates some extremists who joined the Jan. 6 insurrection have discussed plans to attack the building during the State of the Union, Acting Capitol Police Chief Yogananda Pittman revealed Thursday. The chatter among extremists about trying to blow up The Capitol during the still-unscheduled presidential address, Pittman said, has prompted The Capitol Police to maintain the elevated presence it has kept since last month's riot. Any decrease in the police's posture, she said, would come after the threat passes and other gaps identified in the aftermath of The Capitol siege are resolved.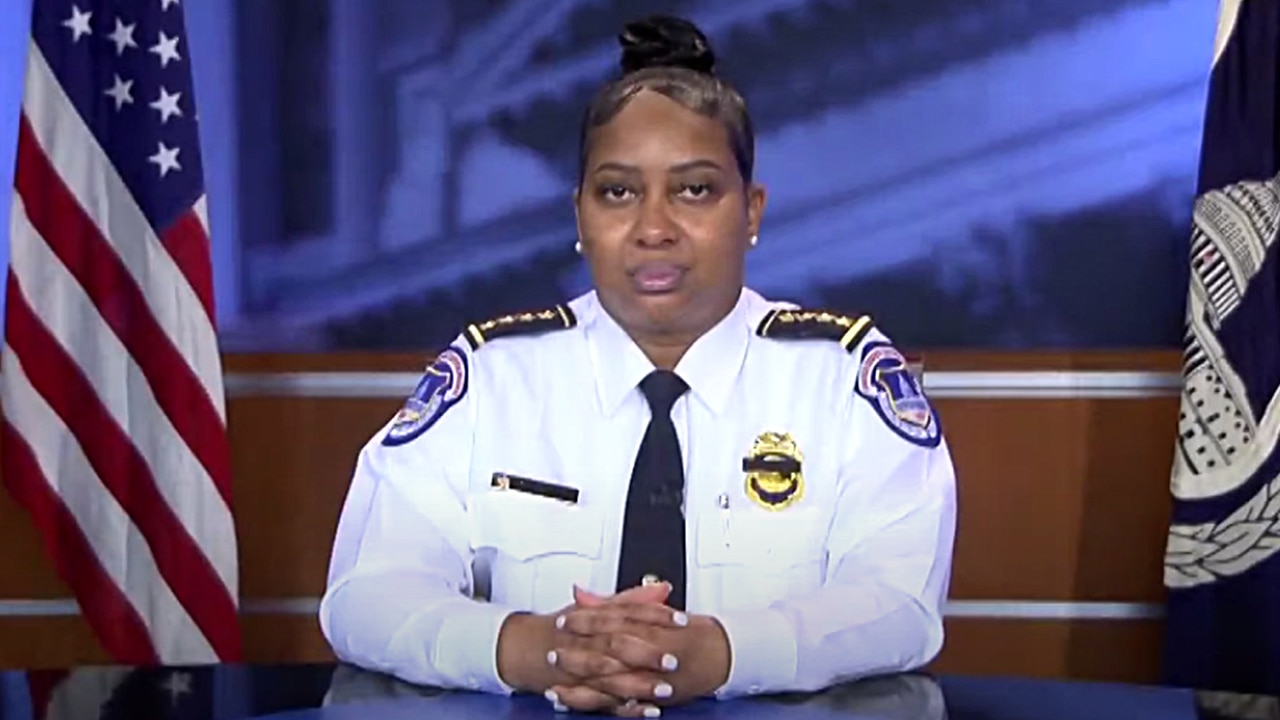 "Capitol riot costs will exceed $30 million, official tells Congress" via Emily Cochrane and Luke Broadwater of The New York Times — The top operations and maintenance official of the United States Capitol told lawmakers on Wednesday that the costs of the Jan. 6 attack will exceed $30 million, as his office works to provide mental health services, increase security and repair historical statues and other art damaged in the riot. Outside the physical damage, the officials detailed a substantial increase in demand for mental health counseling, with an office that typically handles about 3,000 calls per year surging to more than 1,150 interactions with employees, managers and members of Congress in six weeks.
"Affidavit: Pensacola man clashed with police in Capitol riots" via Emma Kennedy of the Pensacola News Journal — Recently unsealed federal court documents about a Pensacola man charged in the U.S. Capitol riots give insight into the chaos inside a Capitol entryway as insurrectionists attempted to breach the building. Tristan Stevens was charged earlier this month with a series of federal crimes alleging he was at the Jan. 6 riots and repeatedly entered The Capitol building, at times swatting at police and taking ahold of their riot gear. Video evidence filed in the case shows someone who appears to be Stevens holding fingers in the air, as if counting, as the crowd surges forward against police. Stevens is seen going farther into the crowd and retreating multiple times.
"A Capitol rioter texted his ex during the insurrection to call her a 'moron,' feds say. She turned him in." via Timothy Bella of The Washington Post — Standing on The Capitol steps on Jan. 6, Richard Michetti allegedly took a break from the rioting to argue with his ex-girlfriend over text message. After sending photos and videos of the mob and boasting how he had avoided tear gas, Michetti parroted Trump's false claims of election fraud. "If you can't see the election was stolen, you're a moron," Michetti wrote in a text to the woman. The next day, the woman he had insulted promptly told the FBI that her ex was at The Capitol, handing over to law enforcement the string of texts, photos and videos he had sent to her.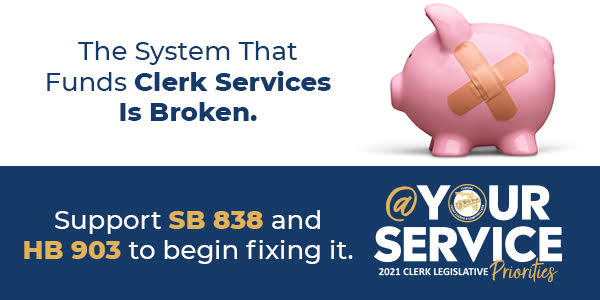 — TBMPP —
Day Three of our annual listing of Tampa Bay's Most Powerful Politicians is upon us, and it's the biggest day yet.
Today we unveil the Top 5 on the list. Some of the names might not be a surprise, but the order they appear could be. And some of the names, or lack thereof, might come as a shock to some.
For the past two days, we've been running profiles hourly of deserving politicians who made strides in 2020 despite the crush of an unrelenting pandemic. They occupy seats ranging from local city councils and county commissions to the state legislature and members of Congress.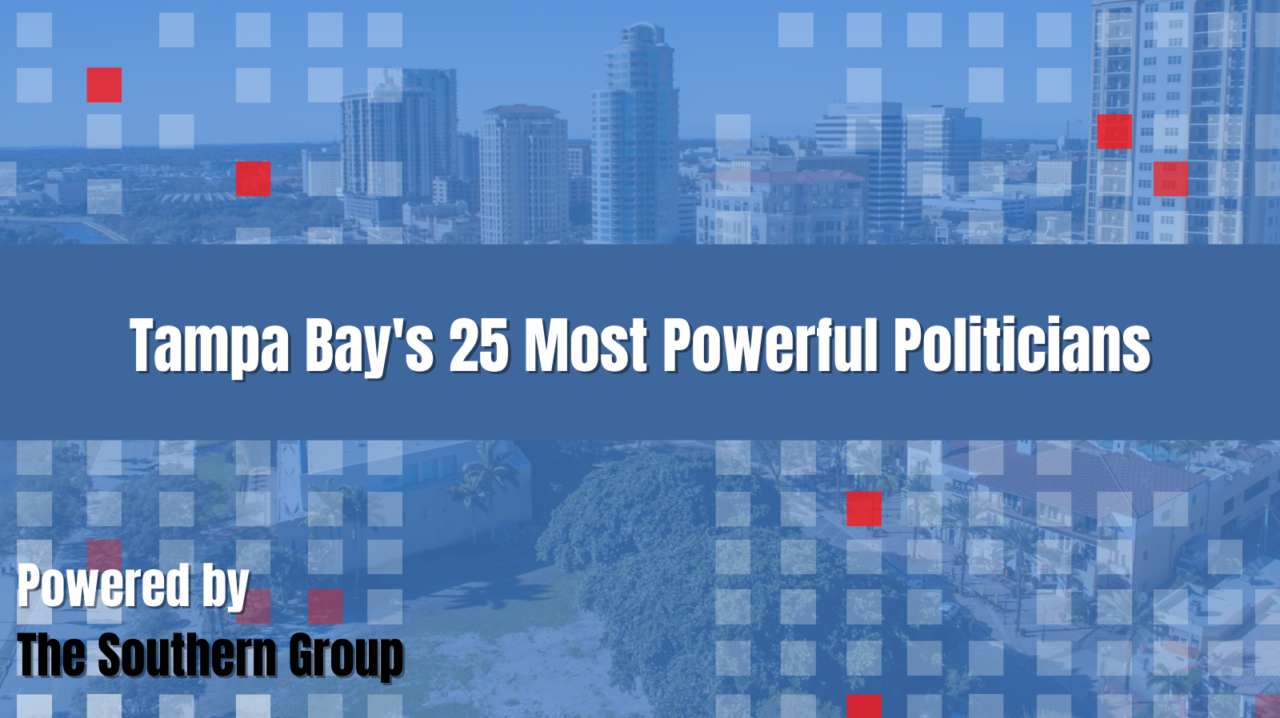 There were newcomers like Rep. McClure, who is surely not done asserting himself into the Process. Others, like former Pinellas County Commissioner Ken Welch, face uncertain political futures.
And of course, there were veterans on the list, like Sen. Janet Cruz and Reps. Jackie Toledo and Chris Latvala, who continue to make names for themselves in Florida politics.
But none are as exciting as the Top 5, reserved for politicians who wield the most influence in the Tampa Bay area.
So who will make the cut this year? Will they be familiar faces or new standouts? And who will claim the top spot?
Follow along this morning on Twitter with #Top25InTB and on our website here.
— LOCAL NOTES —
"Sheriff Greg Tony's opponents pull out of lawsuit against him, for now" via Rafael Olmeda of The South Florida Sun-Sentinel — Two political opponents of Sheriff Tony have withdrawn their lawsuits claiming he has a criminal record that makes him ineligible to be sheriff. But Tony's troubles may be far from over. In the suits, former Broward Sheriff Scott Israel and former sheriff's candidate H. Wayne Clark claimed Tony had concealed a felony record in his home state of Pennsylvania, where Tony has admitted shooting a man to death as a teenager, an act he called self-defense. Israel and Clark both claimed the full story had not come out, but they withdrew their suits this week under pressure from Tony's attorney to provide evidence or face sanctions from the court.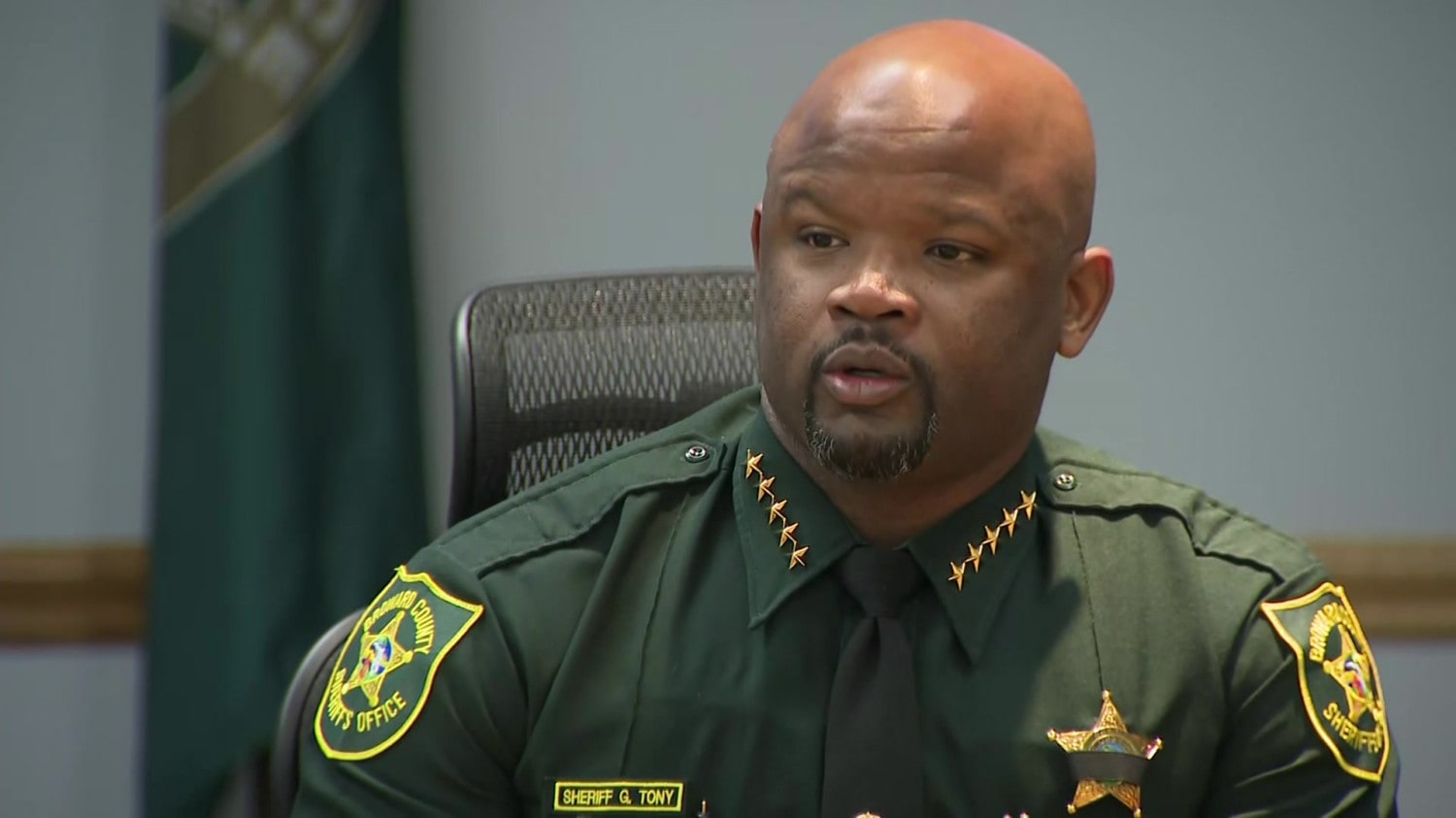 "Tampa City Council tweaks police oversight board, but can they?" via Charlie Frago of the Tampa Bay Times — After nearly a year of sometimes intense conflict over the proposed independence of the city's police oversight board, City Council members Thursday weighed in with crucial changes to Mayor Jane Castor's proposal. Council members had just voted to give themselves a majority of appointments — seven — to the 11-person Citizen Review Board. Right after the vote, City Attorney Gina Grimes told them a recent change to the City Charter means any changes are still subject to the Mayor's approval. Councilmember John Dingfelder said his interpretation of the charter was clear: City Council is the legislative body and doesn't need the Mayor's approval.
"'It's been a heavy lift': Leon Schools to discontinue digital academies for fall" via Casey Chapter of The Tallahassee Democrat — Leon County Schools will no longer offer the district's Digital Academy option next fall. "It's been a heavy lift for our teachers," Superintendent Rocky Hanna told the School Board during an agenda review meeting. The district began offering school-based Digital Academies last year in light of the coronavirus pandemic as a way for students to stay connected with their zoned campuses. But Hanna said feedback from teachers has made him rethink the policy. "I think it would be very unfair to our teachers to ask for a second year of doing that," Hanna said. He added that any students or families who prefer a digital learning environment would still be able to enroll in Leon County Virtual School.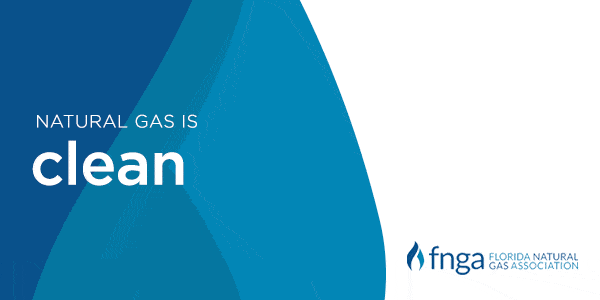 — TOP OPINION —
"Welcome to the mind-boggling limbo of partial vaccination" via Molly Roberts of The Washington Post — The evolving do's and don'ts of coronavirus management may seem a matter of science. Yet, the twisty route we'll travel out of this mess is, at bottom, a social question. We've silently written laws for responsible but tolerable existence over the past year. Now, we are in the process of amending them to accommodate a more nuanced reality. What happens when the vaccinated and the unvaccinated dare cross the divide? We still haven't quite decided whether those who've had both shots can have dinner indoors with others who've had both shots. This bodes ill for answering whether the ostensibly immune and the vulnerable can enjoy each other's company. Socially distancing we've finally figured out; socially sort-of distancing from some and socially even-less distancing from others will prove a puzzle.
— OPINIONS —
"Negotiating against ourselves on Iran" via Jamil Jaffer and U.S. Rep. Michael Waltz for Newsweek — The Biden administration has Iran on the ropes. If it were willing to stand its ground and take advantage of the leverage the prior administration attained, the Biden team could very well get a much better deal for the United States and its allies. Such a deal would extend the expiration dates of the JCPOA well into the future, making many of its restrictions permanent, and would go beyond the nuclear issue to address the Iranian regime's support for terrorism. Unfortunately, Biden decided this week to unilaterally walk away from key leverage. By doing so, he suggested that the new administration is going to repeat the mistakes of the Obama team and show Iran that he wants the deal more than they do.
"People of color with lingering COVID-19 symptoms face extra obstacles" via David Sinclair for the Orlando Sentinel — We know death from the coronavirus occurs at a much higher rate for Black and Latino communities because of socioeconomic factors and preexisting conditions that have not been well controlled. And there is a new wrinkle to the COVID-19 discussion that bears examination because the medical community remains unclear on how exactly this impacts Black and Latino communities: long haulers. Medical centers across the country have begun establishing clinics to care for patients who have persistent symptoms, and we at AdventHealth are also assessing how best to serve these patients. But because this is such a new area of research, it is impossible to say with certainty how many people are impacted.
"Five ways Florida lawmakers can make the state a better place" via the Tampa Bay Times editorial board — Florida's annual two-month Legislative Session opens Tuesday. Legislators must eventually pass a budget, but along the way, they can consider a legion of potential new laws and tweaks to existing ones. Here are five ideas that would make Florida a better place: Criminal justice reform, say no to the toll roads, quit coddling the Confederacy, fund Florida Forever, and collect internet sales tax.
"Don't fix what's not broken in Florida's election law" via The South Florida Sun-Sentinel editorial board — Considering that Florida's election went especially well, putting to rest its mortifying reputation for blunders, confusion and late counts, the state's leaders should be proud rather than trying to fix what's not broken. There hasn't been a single credible allegation of fraud. But no, DeSantis is putting his shoulder to Sen. Dennis Baxley's SB 90, which is transparently aimed at there being fewer mail-in ballots in succeeding elections. Presently, voters can submit requests for mail ballots for the next two general elections. But Baxley and DeSantis want to limit that to one election at a time.
"The American flag should unite, not divide us, DeSantis. Take a cue from Sears" via Fabiola Santiago of The Miami Herald — The Governor should take a cue from the Sears in Coral Gables. When a reader asked me to look into why the Sears store at 3655 SW 22nd St. was flying its flag at half-staff, I expected the worst, to be honest. Because of the timing, I suspected the store manager might be taking sides on the Rush Limbaugh issue and following in the Governor's footsteps. Store manager Adrian Fernandez told me he first flew the flag at half-staff for several days after the attack on The Capitol, where five people died, including a police officer. Using the flag to honor a bigot whom DeSantis calls "a friend" is only the latest in an ongoing series of outrageous behaviors.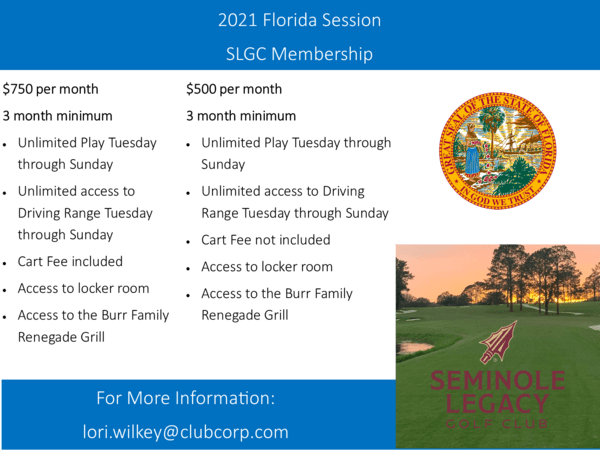 — ON TODAY'S SUNRISE —
The official death toll from COVID-19 passed 31,000 on Thursday. But vaccine supplies are increasing, and DeSantis says he's trying to figure out when to lower the age limit, allowing people under 65 to get their COVID-19 shots.
Also, on today's Sunrise:
— DeSantis is a big fan of the new single-dose vaccine by Johnson & Johnson. The efficacy rate may not be as high as the Pfizer and Moderna vaccines. but the Governor says it's his choice, and he's putting his arm where his mouth is.
— More help could be on the way from D.C. Congressman Crist says the House plans to vote today on the American Rescue Act, Biden's plan to step up the fight against COVID-19 and start rebuilding the economy.
— Cities would get a cut of the $1.9 trillion rescue package, but cities in Florida are gearing up for trouble in the Legislative Session that starts next week. The League of Cities is trying to fend off a bill that would strip them of their zoning authority over home-based businesses.
— And finally, a Florida Man dressed up as an alien to steal a package off a porch. He even paused for the door camera so the homeowners would get a good shot of his mask as a souvenir.
To listen, click on the image below:
— WEEKEND TV — 
Facing South Florida with Jim DeFede on CBS 4 in Miami: The Sunday show provides viewers with an in-depth look at politics in South Florida, along with other issues affecting the region.
Florida This Week on Tampa Bay's WEDU: Moderator Rob Lorei hosts a roundtable featuring USF-St. Petersburg Emeritus Professor of Government Darryl Paulson, All Voting is Local Florida State Director Brad Ashwell and Bradenton Herald law enforcement reporter Jessica De Leon.
In Focus with Allison Walker-Torres on Bay News 9: Florida House leadership will discuss the 2021 Legislative Session, their agendas, and how they plan to budget accordingly after responding to COVID-19. Joining Walker-Torres to discuss are Reps. Nick DiCeglie and Bobby DuBose.
Political Connections Bay News 9 in Tampa/St. Pete: A preview of the upcoming Legislative Session and bills to keep an eye on; and a look at the Conservative Political Action Conference in Orlando.
Political Connections on CF 13 in Orlando: The new Chair of the Florida Democratic Party, Manny Diaz, will discuss his direction and agenda for Party leadership; Rep. Travaris McCurdy will discuss the bills he introduced for the Legislative Session.
The Usual Suspects on WCTV-Tallahassee/Thomasville (CBS) and WJHG-Panama City (NBC): Host Gary Yordon talks with pollster Steve Vancore and Florida League of Cities President Tony Ortiz.
This Week in Jacksonville with Kent Justice on Channel 4 WJXT: Pastor John Allen Newman of The Sanctuary at Mt. Calvary; Mark Mahon, Chief Judge, 4th Judicial Circuit and RPOF Chair Joe Gruters.
This Week in South Florida on WPLG-Local10 News (ABC): Sens. Perry Thurston and Ana Maria Rodriguez; Martha Baker, RN, president of SEIU 1991.
— LISTEN UP —
Inside Florida Politics from GateHouse Florida: DeSantis continues to face questions about why residents of upscale communities built by his donors are getting special access to the COVID-19 vaccine. Journalists Zac Anderson, Antonio Fins and John Kennedy discuss the latest revelations about vaccine clinics in Charlotte and Manatee counties, what to look for as CPAC — the big conservative gathering — comes to Orlando and what to expect when Florida's two-month Legislative Session kicks off next week.
The New Abnormal from host Rick Wilson and Molly Jong-Fast: Atlanta-based comedian Blaire Erskine has blown up on Twitter over the past year with videos that not only roast Trump-loving conservatives but have also managed to fool a large number of prominent liberals. With characters like Tiffany Trump's best friend, Marjorie Taylor Greene's daughter and Ted Cruz's spokesperson, Erskine rides a fine line between parody and reality and nails it every time. In this episode, Erskine talks about how she honed this new craft during the pandemic, why 90% of the hate she gets comes from the left, and a lot more.
— ALOE —
"Disneyland California reopens temporarily for special 'Touch Of Disney' event" via Melanie Schaffer of Yahoo! News — On Wednesday, Disneyland Resorts announced starting March 18, customers can go to Disney California Adventure Park to sample food and beverages from around the park, see Disney characters, pose at special photo locations and shop for Disney merchandise. Health and safety measures will be in place, based on guidance from health authorities, such as the Centers for Disease Control and Prevention (CDC) and government agencies. Disneyland Resort, which Disney California Adventure Park is part of, has been closed since March 16, 2020, when the COVID-19 pandemic first took hold in the U.S.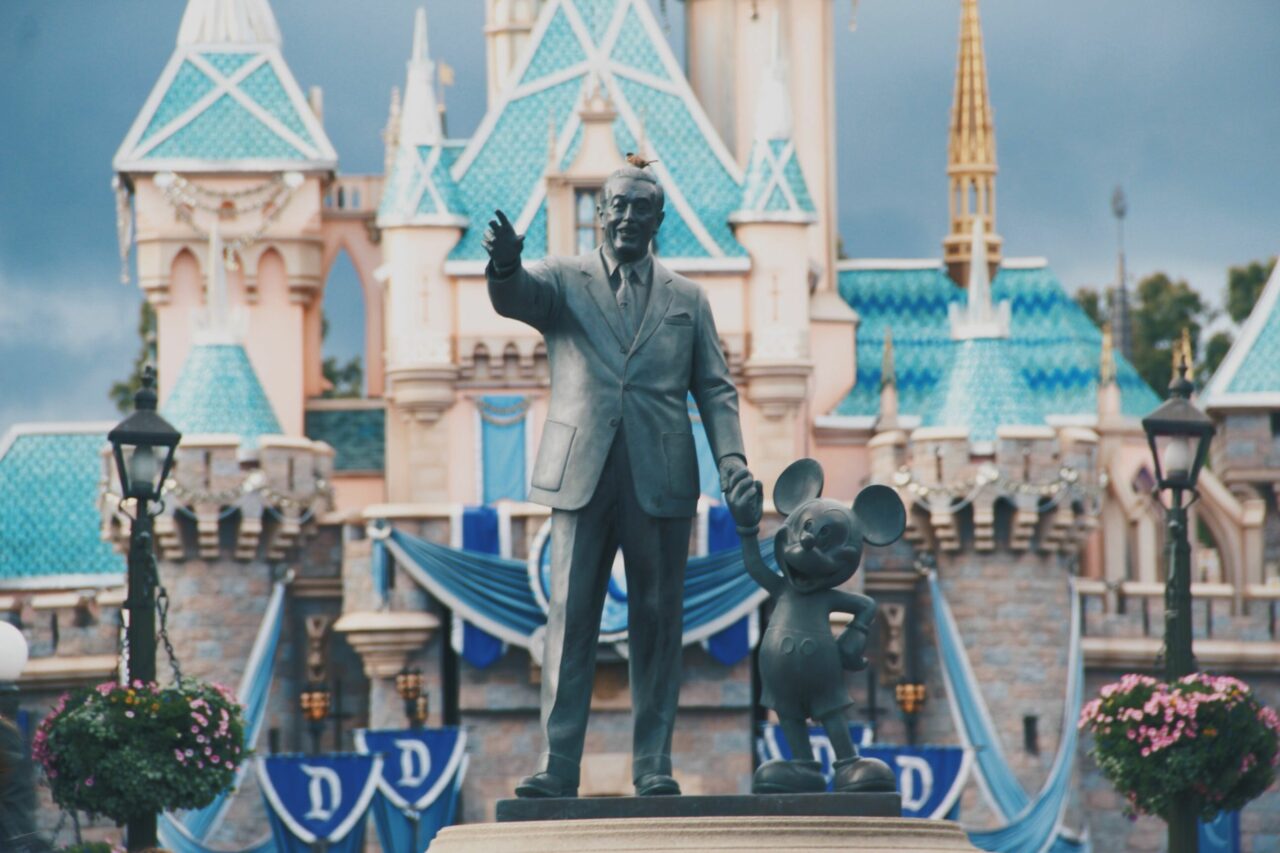 "Peppa the Pig is getting a Florida theme park" via WTSP — The world's first Peppa the Pig theme park is coming to Florida's Legoland resort. Scheduled to open in 2022, the popular children's television character will have its own park separate from the Legoland attractions. Peppa's park will feature rides and attractions, themed play areas filled with "mud puddles," and live shows. Children will also have the chance to meet Peppa and her whole family.
— HAPPY BIRTHDAY —
Celebrating today is our dear friend Ana Cruz of Ballard Partners as well as Rep. David Silvers, Dave Ericks, Ron Greenstein, and former Rep. Jerry Paul. Celebrating this weekend is our fellow Nole, Cormac McCarthy acolyte, Disney Cruise aficionado (we miss those!), Dave Matthews Band groupie, and Will Weatherford fanboy, Ryan Duffy of U.S. Sugar, as well as Ben Gibson of Shutts & Bowen, former Rep. and Pinellas Commissioner Kathleen Peters, former St. Pete City Councilman Bill Dudley, Rick Fernandez, Logan McFaddin, our former colleague Mitch Perry now with Spectrum News, and Kathleen Rohrer.
___
Sunburn is authored and assembled by Peter Schorsch, Phil Ammann, A.G. Gancarski, Renzo Downey and Drew Wilson.