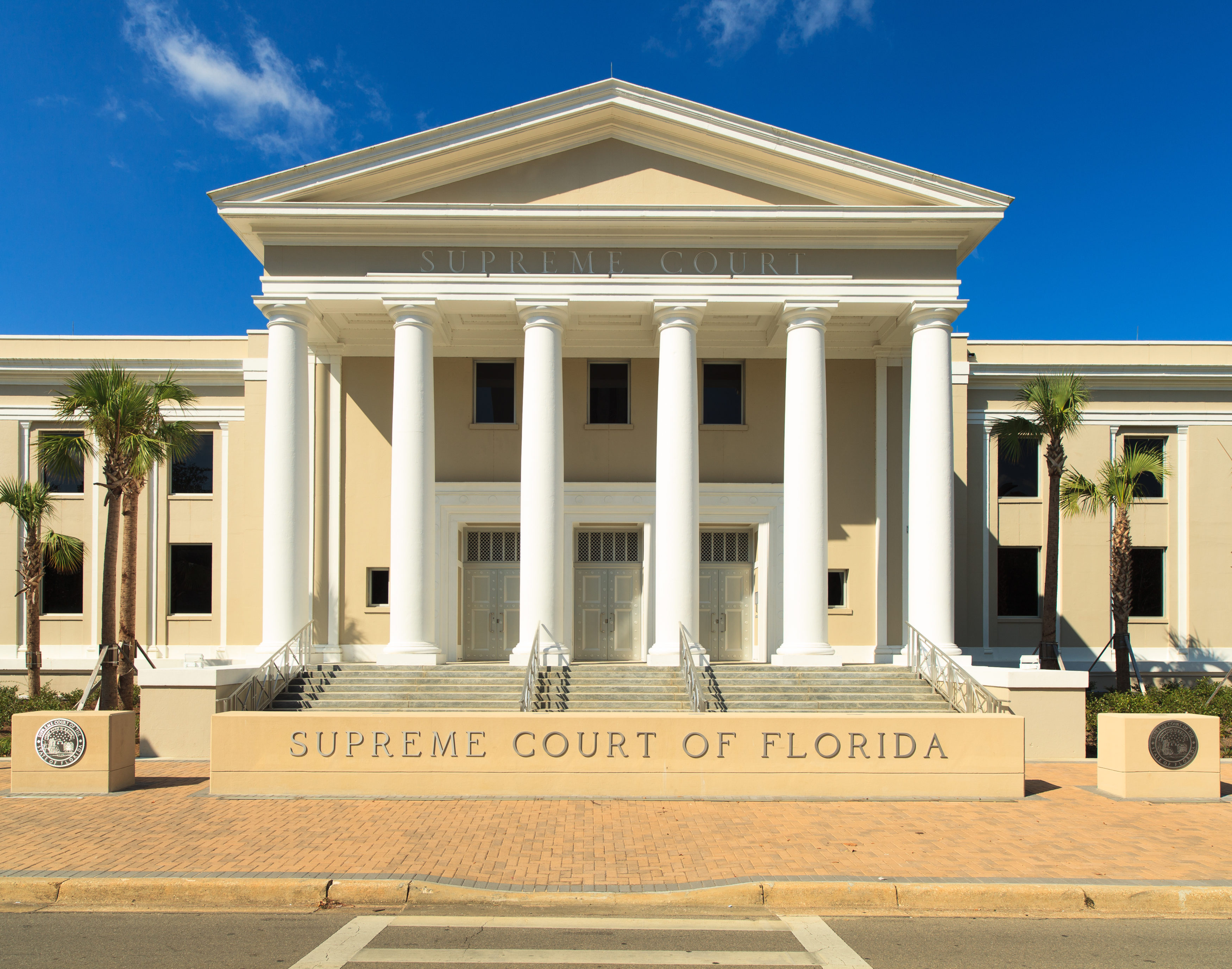 The court ruled 4-1 against the voter-approved All For Transportation sales tax.
All For Transportation is dead.
In a 4-1 ruling from the Florida Supreme Court, the Hillsborough County transportation sales tax was overturned Thursday.
Hillsborough County voters approved a 1% sales tax in 2018 with nearly 60% of the vote.
But in a majority opinion handed down by Chief Justice Charles Canady, the Supreme Court ruled the tax was unconstitutional because it conflicted "with a state law that gives the County Commission the authority to allocate such funds."
Justices Alan Lawson, Carlos Muñiz and Ricky Polston voted with Canady to overturn the tax. Justice Jorge Labarga was the lone dissenter.
Hillsborough Judge Rex Barbas ruled in June 2019 the tax was constitutional, but his ruling removed charter amendment references to exact percentages allocated to the Hillsborough Area Regional Transit Authority and the three cities within Hillsborough County. It also struck specific references to how much money can be spent on certain types of projects like roads or transit.
Hillsborough County Commissioner Stacy White, along with Hillsborough resident Bob Emerson, through their attorneys, argued that because portions of the original charter amendment were struck down by a lower court, the amendment was fundamentally changed and was no longer consistent with what voters approved in 2018.
A majority of the Florida Supreme Court agreed.
"Because it cannot reasonably be said that the voters would have approved the tax without the accompanying spending plan, we must strike the charter amendment in its entirety," Canady wrote in his opinion.
White applauded the decision.
"Despite those who have repeatedly attacked me, I am delighted with the ruling as it affirms my assertion that this referendum was unlawful. This convoluted referendum was authored by interests consisting of a very small number of individuals who said they had it legally vetted," he wrote in a statement. "As I moved forward with the legal challenge, the tax — which has now been ruled unlawful — continued to be collected. The way in which this referendum was done and the fact that this unlawful tax levy was collected for over two years are both surprisingly reckless."
"It is now time to work towards transportation solutions for our County in a way that is lawful and for the good of all of the nearly 1.5 million residents of Hillsborough County. The solution should most definitely involve County government making transportation a real priority in its budget and, if another referendum is sent to the people for a vote, it should be done in accordance with state law."
The All For Transportation team expressed disappointment in the outcome.
"Today's infamous ruling is an insult to Hillsborough County voters that will worsen our transportation crisis," All for Transportation co-chair Tyler Hudson said. "As Hillsborough County continues to grow, the court's ruling deprives residents of the necessary transportation investment that they voted for two years ago."
Tampa Bay Lightning owner Jeff Vinik, one of the initiative's major contributors, expressed similar frustration.
"I am deeply disappointed in the court's ruling today that clearly thwarts the will of Hillsborough County voters. I have always believed Tampa Bay is a region with unlimited potential. While today's court ruling is a setback, we must look ahead and forge a new path forward for 2022. This investment is too important to the future of our community to delay any further," Vinik said.
Added Tampa Mayor Jane Castor: "Tampa voters overwhelmingly voted for and passed All for Transportation. Although this ruling is disappointing, we can't let all of the efforts to improve our roadways come to a halt. I look forward to working alongside advocates to generate funding for the transportation solutions our community needs and deserves."
The Hillsborough Area Regional Transit Authority, one of the tax benefactors, said it will move on despite disappointment in the ruling.
"HART's mission is to take people to places that enhance their lives. Despite today's ruling, that mission does not change. HART remains committed to providing transportation options to thousands of Hillsborough County residents daily — alleviating traffic and providing a more environmentally friendly commute," the agency offered in a statement.
A ruling from the Florida Supreme Court has been expected for months, but it was delayed largely because of a court slowdown amid the COVID-19 pandemic.
Hillsborough residents and visitors have paid the sales tax since the beginning of 2019. To date, the county has collected nearly $500 million in taxes from the All For Transportation sales surtax. It's unclear what will happen to that revenue now that the tax has been struck down.
"We also plan to work closely with the Clerk of the Court; the cities of Tampa, Temple Terrace and Plant City; HART; and the Florida Department of Revenue to find a fair and reasonable solution to deal with the surtax dollars already collected in a manner that remains transparent to our taxpayers," the county offered in a statement.
Hillsborough County commissioners, in early 2020, considered approving a back-up referendum for the 2020 General Election ballot, a move meant to establish a new charter amendment that could take effect in the event the All For Transportation amendment was struck down. But in April, commissioners voted to delay that proceeding until 2022.
It's likely with Thursday's ruling that conversations will begin anew about that re-do ballot initiative. It's especially likely now that Democrats, who overwhelmingly favored the transportation sales tax, hold a 5-2 majority on the Commission.
Commissioner Pat Kemp, the biggest champion for the initiative on the board in 2018, is also now the Commission chair and sets policy priorities for the board, meaning she has the ability to swiftly schedule hearings on the matter.