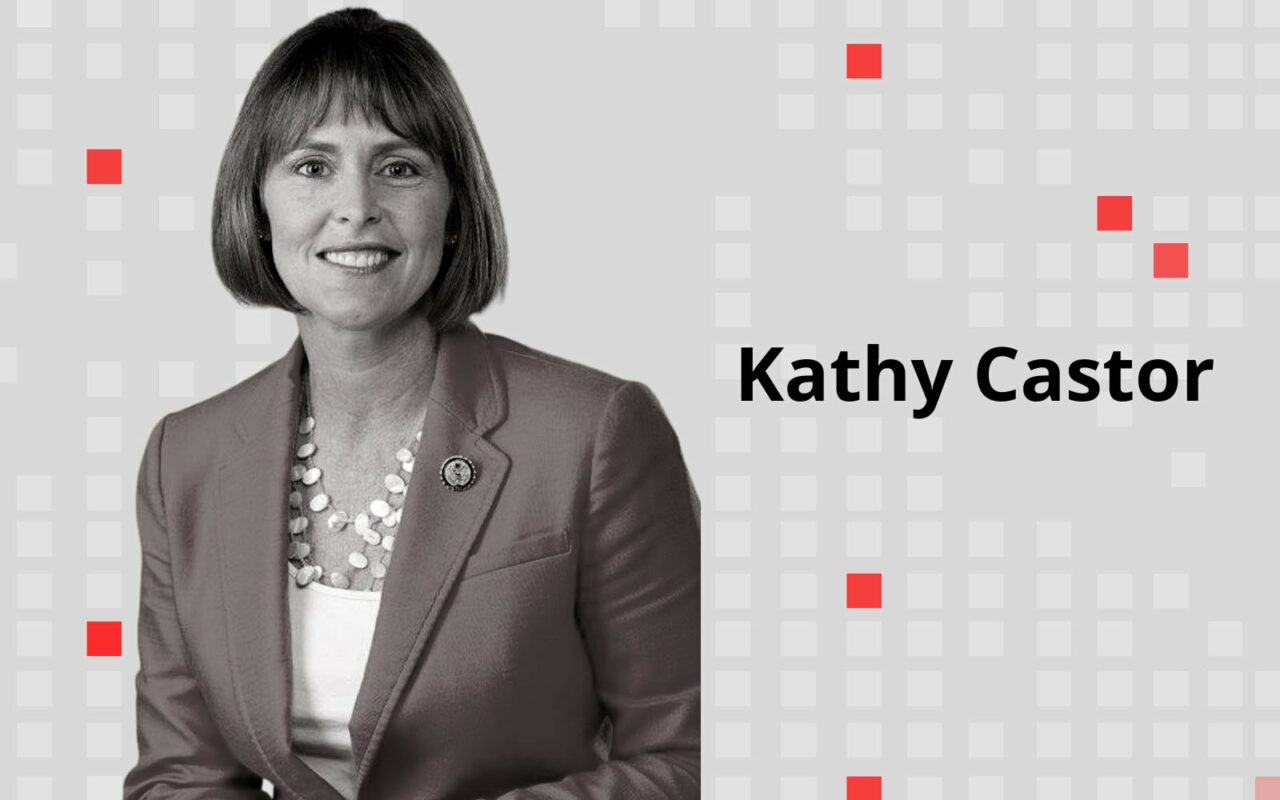 She might not be the most headline-grabbing, but Castor has powerful allies.
Six must be U.S. Rep. Kathy Castor's lucky number because, for the third time in a row, that's where she landed on the list of Tampa Bay's most powerful politicians.
While she hasn't managed to make the Top 5, Castor's steady leadership keeps her in the seat of power as a local ally to House Speaker Nancy Pelosi and the head of the Select Committee on Climate Crisis.
But for Castor, sometimes it's just about being on the right side of history.
"Congresswoman Castor has been a champion for the entire Tampa Bay region for many years in Washington DC. She's been able to bring much-needed resources to the region and has always been extraordinarily involved in the challenges that our community faces," said Democratic strategist Reggie Cardozo.
The Representative for Florida's 14th Congressional District is the kind of elected official who stands up for what's right regardless of whether doing so is in vain.
Take LGBTQ equality. Years before even the likes of Barack Obama were publicly "evolving" on same-sex marriage, Castor was going against the grain. It started long before she graced the halls of Congress.
There was that fateful Hillsborough County Commission meeting in 2005 that has since become the stuff of local legend. Castor was one of two Democrats on the board who were set to vote to ban any county support or promotion of Gay Pride. The ordinance stemmed from Republican Commissioner Ronda Storms, who was apparently offended by a Pride Month display at a library in Town 'n' Country. Storms read the ordinance, famously adding "little g, little p" for emphasis. Of the six commissioners at the dais, Castor was the sole vote against it.
Months later, Castor sought to reinstate a ban on workplace discrimination based on sexual orientation. Then-Commissioner Thomas Scott, the other Democrat on the board, was the only commissioner to side with Castor. Ultimately, that ordinance unanimously passed — but not until 2014.
Castor was elected to Congress in 2006, where she has easily held onto her seat covering a heavily Democratic swath of Tampa and suburban outcrops.
Castor may not make national headlines with fiery proclamations like her colleagues in the Squad, but she has demonstrated her leadership in Democratic circles in other ways.
She served alongside former Secretary of State John Kerry and U.S. Rep. Alexandria Ocasio-Cortez of New York on now-President Joe Biden's climate change task force when he was still a candidate.
Making national headlines doesn't seem as important to her as showing up and advocating for her district on issues like the environment, gun safety and transportation. Whatever the disaster — from Deepwater Horizon to Pulse, there have been many since she started — she shows up in the immediate aftermath to rally for reform and offer words of comfort to her constituents. In the age of COVID-19, that translates to co-sponsoring legislation supporting the U.S. Postal Service and advocating everything from low-cost testing to financial help to those people hardest-hit by the pandemic.
Castor has long been an outspoken opponent of oil drilling off Florida's shores, a rare proposal that enjoys bipartisan support among Florida's congressional delegation.
While she probably doesn't worry too much about reelection, she typically draws one GOP challenger or another. Castor easily dispatched last year's challenger, Christine Quinn, taking a second stab at the seat. Castor earned 60% of the vote.
"Kathy Castor is an ardent and enduring champion for Tampa and the Tampa Bay region. No matter how long she serves her constituents at the Capitol, she never loses sight of the issues facing Tampa families at home," said Christina Barker, chief of staff for the Vinik Family Office. "Her grounded yet enthusiastic approach toward the critical challenges facing our community, like climate change and transportation, have made her a leading voice in Washington and a treasured public servant for Tampa Bay."
Her resounding victory, along with her staying power in quiet leadership roles, assures voters Castor isn't likely fading from her throne of power anytime soon.
_____
Excerpts of this profile first appeared in Creative Loafing.