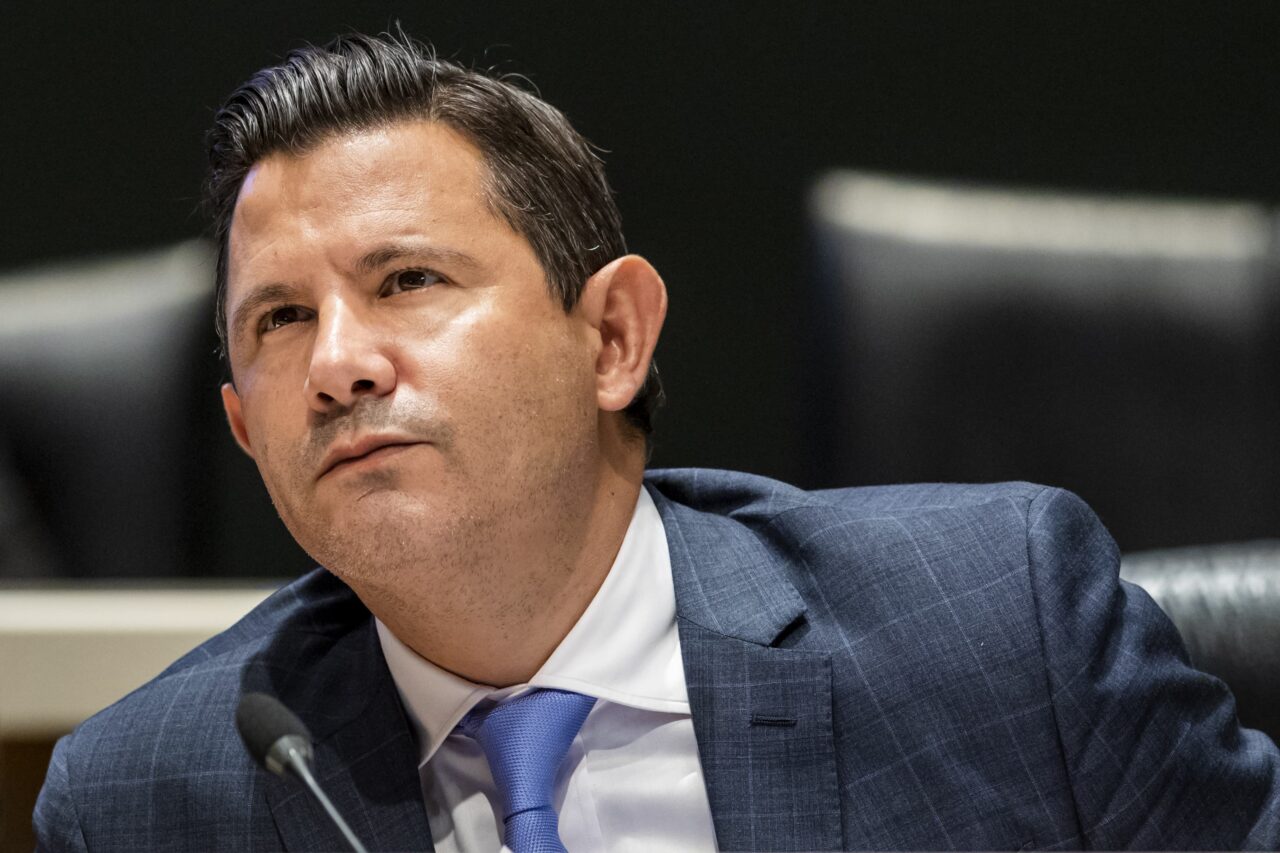 'We've only begun to scratch the surface on the issues critical to our constituents.'
Sen. Jason Pizzo, rumored as a potential 2022 gubernatorial candidate, said Monday that he will run for reelection to the Florida Senate.
The Miami-Dade Democrat has been floated as a possible challenger to Republican Gov. Ron DeSantis. But the Senator shot down those rumors in an afternoon tweet saying he would run for reelection in 2022.
"We've only begun to scratch the surface on the issues critical to our constituents. We've passed (and helped block) significant legislation, but there's so much important work to do here, where we hope to continue to serve," he tweeted.
That comes after a November tweet in which he said his priorities, including on criminal justice and rebuilding the Florida Democratic Party, would likely take longer than two years to complete.
Pizzo earned a major haul in his political committee earlier this month, including a $500,000 donation from Tristar Products, a New Jersey-based marketing company behind various cooking aids, gardening tools and other products. That reignited rumors that he could be eyeing the Governor's Mansion next year.
Pizzo is entering the final two-year stretch of his first Senate term after winning the seat from ex-Sen. Daphne Campbell. Pizzo, a former prosecutor, defeated the controversial Campbell in the 2018 Democratic primary, handing him his first Senate term.
Since then, he has focused on criminal justice issues, even securing a chairmanship of the Criminal Justice Committee in a GOP-controlled Senate. Pizzo also played an active role during the COVID-19 pandemic seeking help for out-of-work Floridians, including many outside his own district.
Pizzo has called for a public investigation into why the state's unemployment site failed. He's serving on the Select Committee on Pandemic Preparedness and Response during the 2021 Legislative Session.
Agriculture Commissioner Nikki Fried, the state's highest elected Democrat, is "looking into" a gubernatorial bid. On Tuesday, Fried released a minute-long video blasting DeSantis for playing a victim during the pandemic and for his "blind allegiance to an insurrectionist," further stirring rumors of her candidacy.
U.S. Rep. Charlie Crist could also be looking to retake the Governor's Mansion, which he left a decade ago. However, he was an independent then, and a Republican when he was elected to the office. He unsuccessfully tried to unseat then-Gov. Rick Scott in 2014 as a Democrat.
State Rep. Ana Eskamani's supporters have encouraged her to run in the Democratic gubernatorial primary. In July, she said she wasn't ruling it out.
For now, Pizzo remains a candidate in Senate District 38. The district covers a piece of eastern Miami-Dade County that includes Miami Beach, Bal Harbour, Golden Beach, Biscayne Park and Miami Shores. Campbell has filed to retake SD 38 from Pizzo in 2022.
I am running for re-election to the @FLSenate in 2022.

We've only begun to scratch the surface on the issues critical to our constituents. We've passed (and helped block) significant legislation, but there's so much important work to do here, where we hope to continue to serve. https://t.co/MG25Z0Xp5L

— Jason Pizzo (@senpizzo) February 22, 2021