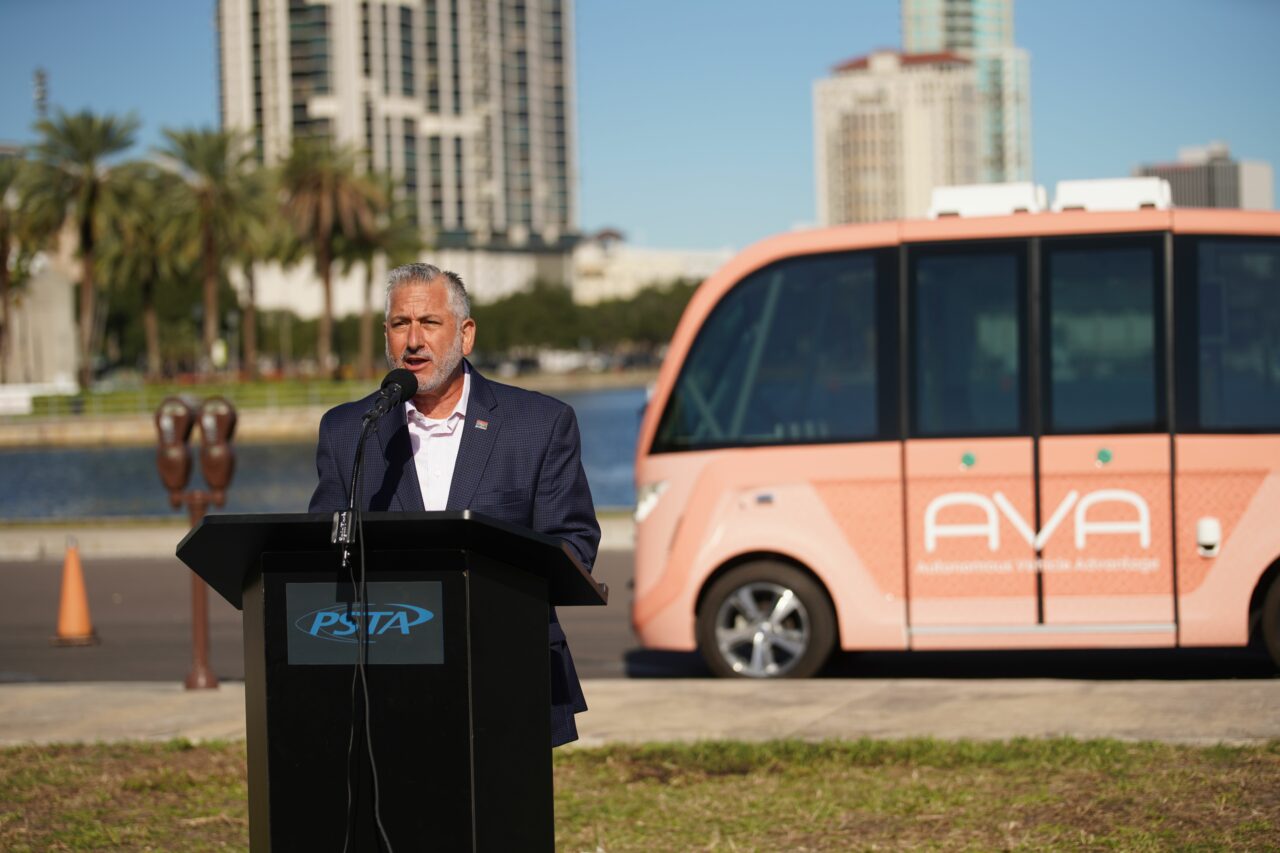 The extension must be approved by the St. Pete City Council.
The Pinellas Suncoast Transit Authority (PSTA) Board of Directors approved an extension of the Autonomous Vehicle Advantage initiative until the end of March. 
The pilot program offers fare-free electric shuttles as a transportation option along Bayshore Drive. It's part of the state's first autonomous vehicle fleet launched by a transit agency in mixed traffic. The free service had been expected to end next week, but will instead continue operations until March 28. 
"Over the last 3 months, AVA has been a great success along the waterfront in downtown St. Petersburg," said Brad Miller, Chief Executive Officer of PSTA, in a news release. "Once approved, we are excited to have AVA continue bringing smiles and rides to residents in the Sunshine City."  
AVA's extension still must be approved by the St. Petersburg City Council. It is expected to be on the agenda for the council's meeting on March 4.
The shuttles operate along Bayshore Drive Wednesday through Sunday from 10 a.m. to 10 p.m., where riders are shuttled through St. Pete's downtown waterfront district, highlighting attractions like the St. Pete Pier, the Vinoy, Mahaffey Theater and Dali Museum.  
The electric shuttles use eight sensors on the outside of the vehicle, making for a 360-degree view of the environment. Each shuttle has an on-board attendant, or "co-pilot," who works as an ambassador for the riders to learn more about the technology. 
The vehicles are completely electric, cost less than $30 per month to charge and react 10 times faster than a human, while never getting distracted from the roadway, according to PSTA. The autonomous shuttle operates at a maximum speed of 15 mph on a predetermined, planned route as part of a three-month pilot.
PSTA launched the autonomous electric shuttle pilot in late November and has continued to enforce COVID-19 safety measures to prevent spread. Passengers are limited to one round trip.