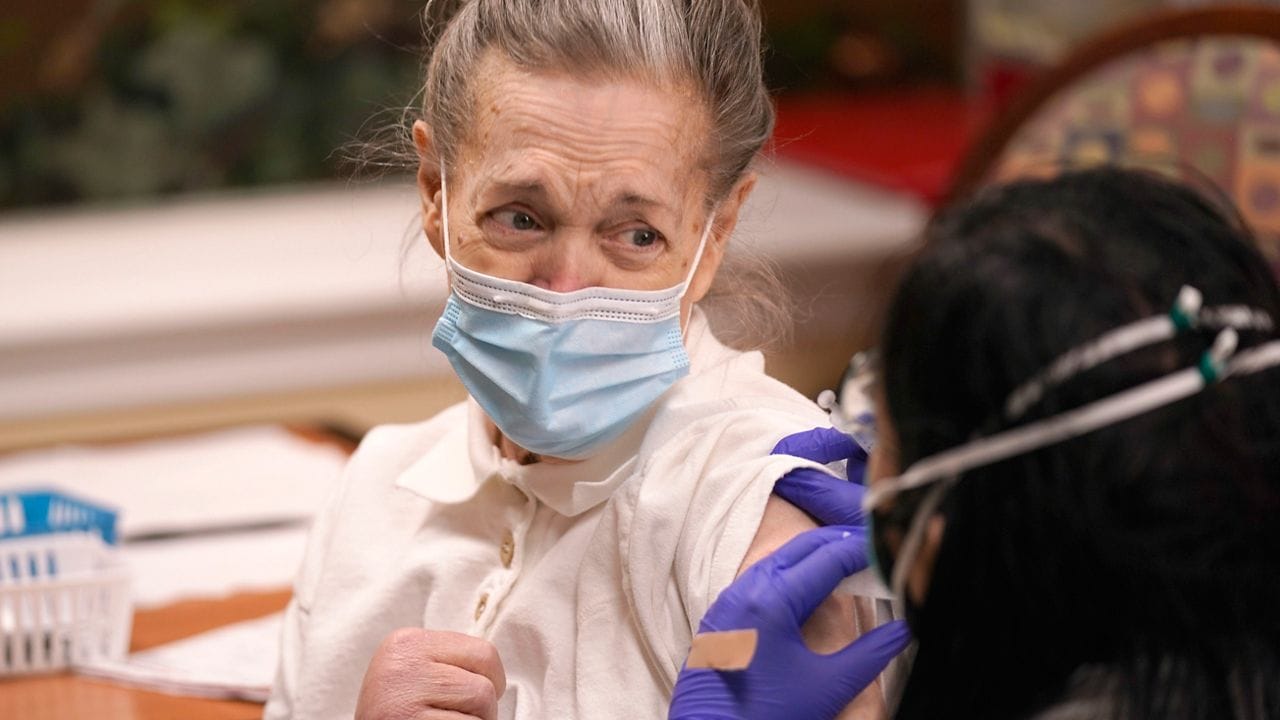 That's on top of 3,000 shots per week at the Hernando County Fairgrounds and more at pharmacies.
Florida is making 2,250 vaccines available to Hernando County's older population over three days this week.
Gov. Ron DeSantis announced the state's latest community site during a stop at High Point Community in Brooksville on Wednesday. About 1,500 of those vaccines will serve High Point residents while the remaining 750 shots are offered in conjunction with Hernando County. The vaccines are reserved for people 65 years old and older.
Before this week, the county was in the bottom 5 of the state's 67 counties by share of vaccinated seniors. Only about a third of people 65 and older in the county have received at least one shot.
"That's actually not bad for the rest of the country, if you look at it," DeSantis said, "but for Florida, when our state's going to be pushing 50% soon, we want to get Hernando up."
Providing more options to seniors helps encourage those who aren't making a huge effort to get vaccinated to do so conveniently. Even for people that have remained active during the pandemic, the Governor said the shots can be a sense of relief for those who get it.
"The more we can get it into their communities, I think the more buy-in that you get," DeSantis said.
The state created the community pod initiative to target communities in counties that lag behind the rest of the state in vaccinating their senior populations. Pods skip around the state, spending less than a week at a time vaccinating a few thousand seniors before moving on to another community.
One pod in Manatee County generated local uproar earlier this month because access to the pod's vaccines were restricted to residents of two of the county's wealthiest and Whitest ZIP codes. County Commission Chair Vanessa Baugh survived a vote on Tuesday to remove her as Chair over her role in planning the pod.
DeSantis has dismissed critics by insisting the sites are specifically targeting pockets with a high concentration of seniors. He has stressed recently that community pods are in addition to existing vaccine allocations and aren't diverting resources from counties.
"These nearly 2,500 doses, this is all gravy in addition to what we're already doing," DeSantis said Wednesday.
Hernando County Fairgrounds is already offering 3,000 shots per week, and the county has seven Publix pharmacies, one Walmart pharmacy and one Winn-Dixie pharmacy all offering vaccines. CVS does not have a pharmacy site in Hernando County yet, according to the Governor.
The Federal Emergency Management Agency will also be sending "tens of thousands" of extra vaccine doses to Tampa as well as Jacksonville, Miami and Orlando. DeSantis plans to make some of those vaccines available to law enforcement officers and teachers who are 50 years old and older.
"That's purely a federal supply, so obviously, we're supportive of that because it's more vaccine," DeSantis said.
The Governor had Senate President Wilton Simpson, a Trilby Republican, Rep. Blaise Ingoglia, a Spring Hill Republican, and Pasco County Emergency Management Director Andrew Fossa on hand to announce the High Point Community site.
DeSantis encouraged groups to reach out to him if the area can handle more doses at a time.
"I think we'll be able to do more given the vaccines that are starting to come," the Governor said.
Simpson praised the Governor for prioritizing the state's elders since the beginning of the pandemic.
"Hopefully by the end of March, the vast majority of our senior citizens in the state, 4.5 million, will have gotten the vaccine, but it's only because the Governor's insistence on getting the vaccine to the most vulnerable," Simpson said.
Ingoglia also lauded DeSantis for reopening the state. Other states still have schools and businesses closed, he noted.
"While this is a serious issue — this pandemic, it is a tragic issue — one of the bright spots for me is the leadership of this Governor and making sure that we're approaching this pandemic in other ways that states are not," Ingoglia said.