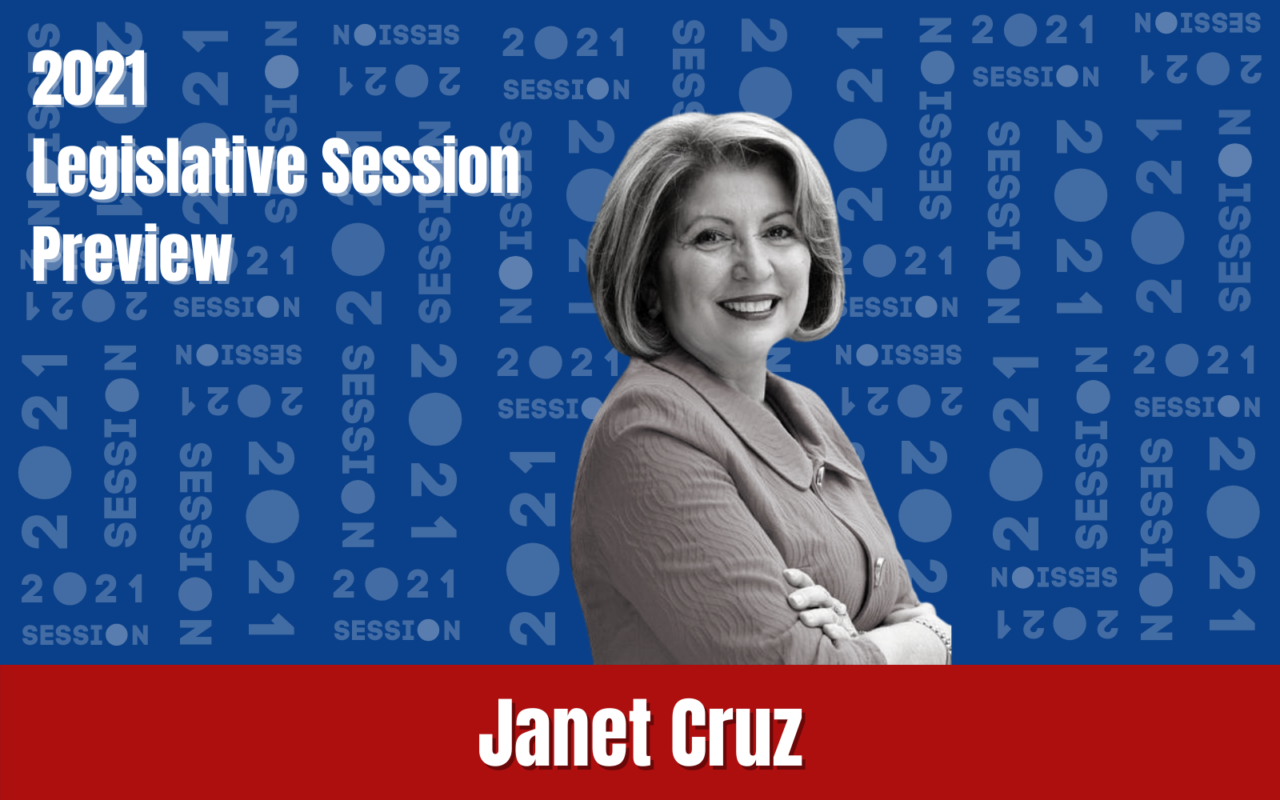 Some call her 'feisty as hell.'
The catastrophe last summer of Florida's unemployment system collapse wreaked havoc and brought misery for working families. Outrage rained down upon Deloitte Consulting, which designed the $77 million computer system that melted down when the need was greatest.
That's bad, right?
Yes, but that didn't stop the state from awarding the company behind the chaos a $135 million contract to overhaul the state's Medicaid data system. And when news of that leaked last August, Sen. Janet Cruz of Tampa had a rapid response.
"Ultimately, the state of Florida should not even consider paying Deloitte one more red cent until every Floridian has received the outstanding unemployment benefits they're owed," Cruz said then.
With the Legislative Session set to begin, Cruz put some muscle behind those words. She filed SB 788, which would prohibit "vendors that default or otherwise fail to fulfill terms and conditions of a state contract" from bidding on future projects. It's one of her top legislative priorities.
No one can be surprised by this.
"The things that are important to her reflect how she was raised," daughter and Managing Partner for Ballard Partners Ana Cruz said. "She is tenacious, incredibly intelligent, and she works well with others. That combination works well in any setting. And she is passionate about protecting Florida working families."
You will notice a common thread with Cruz's passions. She recently filed a bill that would add journalists to the list of those protected against hate crimes.
Cruz fights for affordable housing and transportation upgrades on the Tampa Bay area's car-clogged arteries.
She is all about education and protecting the rights of everyday Floridians. Maybe that's because she grew up with a single mom and became a mother herself while still in high school.
Cruz knows what it's like to struggle for money, and she is fiercely protective of those in the same situation.
"She's a West Tampa and Ybor City girl. We produce some tough ones that are very strong in character," Democratic activist Elio Mueller said.
"Janet is also the hardest-working politician that I know. She is the one who cares most about her constituents and people generally in Hillsborough County. When she talks to you, she wants to know what your world is like. She talks to you very directly, and it's because of how deeply she cares."
Cruz was horrified after revelations of unacceptably high lead levels in many Florida public schools' drinking waters. Lead pipes carry the water at most schools built before 1987. An estimated 1.1 million school drinking fountains have that problem because of corroded pipes.
Cruz filed SB 834 to require a study about the "prevalence and effects of lead in drinking water in public schools," the first step toward a solution.
"I met Janet moving into the 2018 election cycle. She was listening to what the issues are in the area. I asked her to speak to a group of moms and learned that public education is a very hot topic. They feel that funding at the state level is not enough," said activist and former Hillsborough Assistant State Attorney Stacy Yates.
"She not only heard us, but she fights for public education in all ways. That's one of the big things about Janet; she delivers on what she says. She is honest to a fault, which makes her perfect for this job, and says it like it is, not like you want to hear it. Janet won't make a promise she won't keep."
Cruz will reach across the aisle, though, and she is not a strict party-line voter.
Take the contentious issue of the online sales tax. A bill sponsored by Republican Joe Grueters to require out-of-state online retailers to collect sales taxes on purchases made by Floridians moves through the Senate, and Cruz is in favor.
"We talked about that for years in the House. Some people might say that's a tax increase, but it's not," Cruz said.
"It's a tax that should have been collected all along. Is it fair to the brick-and-mortar stores with employees that they have to pay the sales tax, but online doesn't?"
There's that word again — fairness.
It is one of Cruz's core principles.
"If she votes with Republicans, it's because she believes it's best for her constituents," Mueller said. "It's always grounded in her love for people."
That love may grow fangs if Republicans proceed with attempts to make it harder for people to vote. A bill that would put limits on mail-in ballots is working through the Senate, and Gov. Ron DeSantis has voiced support for stricter requirements for ballot drop boxes.
"Really, honestly, is that how we win elections these days? It doesn't matter if you're the best candidate or have the best ideas for your constituency. You have to cheat to win an election? Give me a break," she said.
She joined the Senate in 2018, defeating incumbent Dana Young in a close and contentious race. Cruz is up for reelection in 2022, and after that, well, who knows?
She almost ran for the Hillsborough County Commission in 2018, which might be an option in the future. Or, with the respect she has as a ferocious advocate and campaigner, Democrats might try to steer her to a statewide campaign.
Cruz doesn't talk about any of that because she's too busy doing the job she has to think about the next one. With her work and her reputation, Yates expects to see her around in a prominent role for a long time.
"I think Janet would be wonderful at anything she does. She is a truly refreshing person. She's an open book and is honest about it. Some people think she's feisty as hell, and that's refreshing," Yates said.
"I can guarantee you that the state Senate is not her last stop, and I'm going to fight like hell to make sure that it isn't."