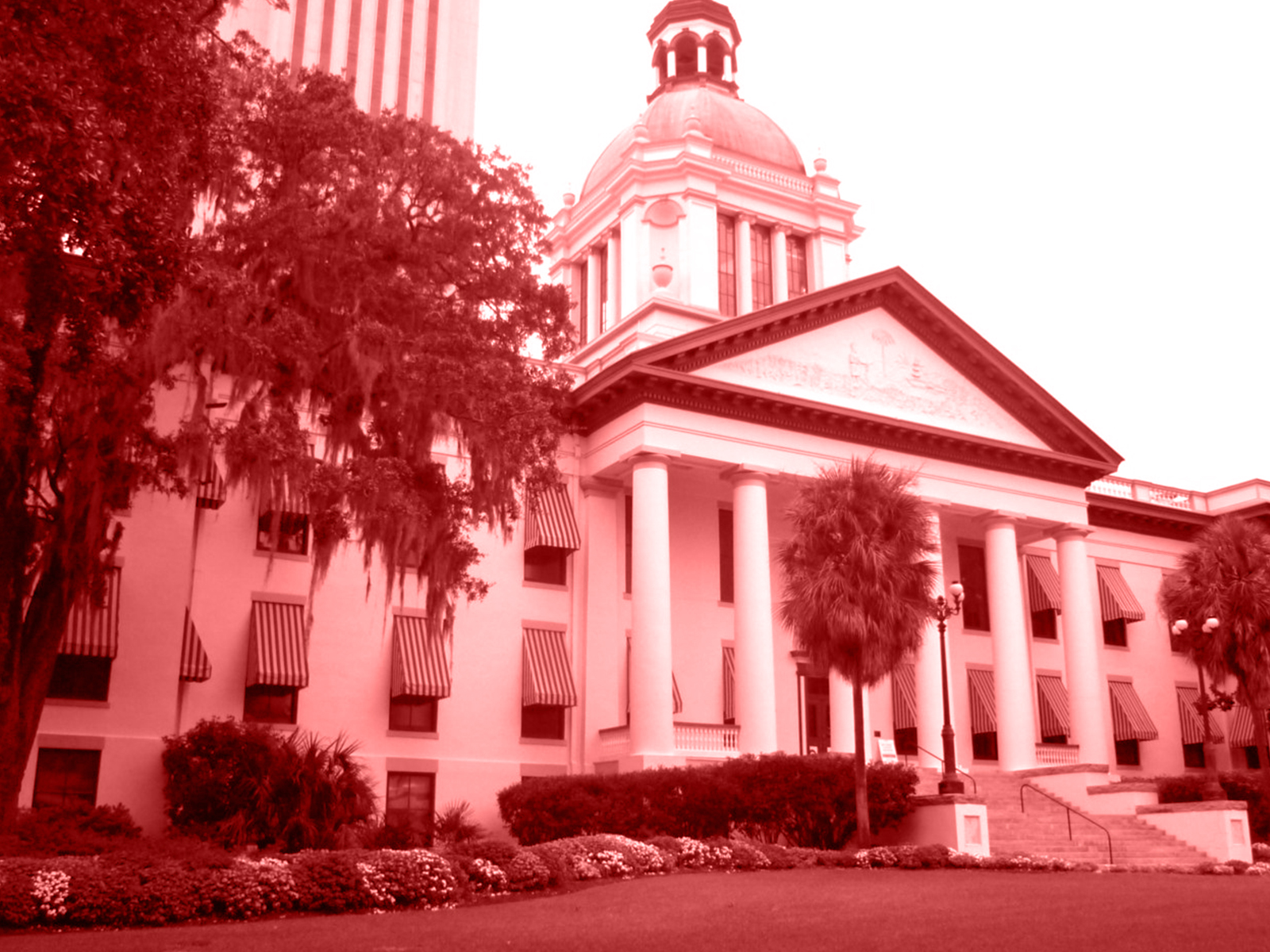 Get tomorrow's legislative news tonight by reading 'Sixty Days.'
Sixty Days — A prime-time look at the 2021 Legislative Session:
The Last 24
As the Legislative Session entered its third day, Gov. Ron DeSantis was in Crystal River for a vaccine event where he said vaccines would be available to the general population under the age of 65 "relatively soon, certainly this month." The announcement comes shortly after the state expanded eligibility to teachers and first responders 50 and older. During his swing through Pasco County, he also announced that more than half of Florida seniors have already received at least one dose of vaccine. Here's your nightly rundown.
Primary sources. House Speaker Chris Sprowls announced support for bills (HB 5/SB 1450) that would expose public-school students to Holocaust survivors and people who lived under communist regimes.
Nonstop flight. A proposal (SB 44) that would allow greater use of drones by law enforcement flew through the Senate Rules Committee.
It's only e-fair. A Senate bill (SB 50) to require online retailers from out-of-state to collect sales tax at the point of purchase is ready for a floor vote.
Choice change. A bill (SB 48) that would dramatically restructure Florida's school voucher program cleared the Senate Appropriations Committee on a party-line vote. It now heads to the chamber floor.
Child welfare rewrite. A bill (SB 80) to rewrite how and where the state places children within the child welfare system is heading to its final stop after earning unanimous approval in the Senate Appropriations Committee.
Take a seat. The Senate Rules Committee unanimously approved a bill (SB 380) that would require kids 6 and under to use booster seats. It's now ready for a floor vote.
Let it flow. A bill (SB 46) to raise the annual production cap at craft distilleries from 75,000 to 250,000 gallons is headed to the full Senate after earning unanimous approval in its final committee.
Farm on. By a 14-2 vote, the Senate Rules Committee gave a bill (SB 88) protecting farming operations against nuisance lawsuits its final approval before the chamber floor.
CTRL+C, CTRL+V. House Democratic Co-Leader Evan Jenne unveiled an alternative COVID-19 relief package (HB 1617) and encouraged lawmakers to "steal as much as possible and put it in some committee bill if necessary."
Medic! A Senate bill (SB 388) to allow EMS vehicles to transport police K-9s injured in the line of duty is ready for a floor vote.
Coronavirus Numbers
Positive cases:
— 1,894,722 FL residents (+5,997 since Wednesday)
— 35,510 Non-FL residents (+121 since Wednesday)
Origin:
— 15,008 Travel related
— 734,090 Contact with a confirmed case
— 20,481 Both
— 1,125,143 Under investigation
Hospitalizations:
— 80,338 in FL
Deaths:
— 31,955 in FL
Vaccinations:
— 5,074,996 Doses administered
— 3,258,997 Total people vaccinated
— 1,442,998 First dose
— 1,815,999 Series completed (+42,361 since Wednesday)
Quote of the Day
"In the classroom, clearly, the textbook isn't enough. The instruction in the classroom isn't enough. What our children need to understand what happens to victims of communism, what happened in the Holocaust, is to hear it from survivors." — House Speaker Chris Sprowls, endorsing a civics education proposal moving through the House.

Your Metz Husband Daughton-sponsored question of the day is: St. Petersburg is home to the world's largest club of what game that involves weighted disks?
As always, click here to tweet your answer with cc:@MHDFirm. The first person with the correct answer will get a shoutout in Monday's 60 Days!
Last time, we asked: Is a Motion for the Previous Question debatable?
Answer: No, See House rule 11.8.
Congrats to Larry Williams Consulting LLC (@LarryWmsConsult), the first person to tweet the correct answer!
Bill Day's Latest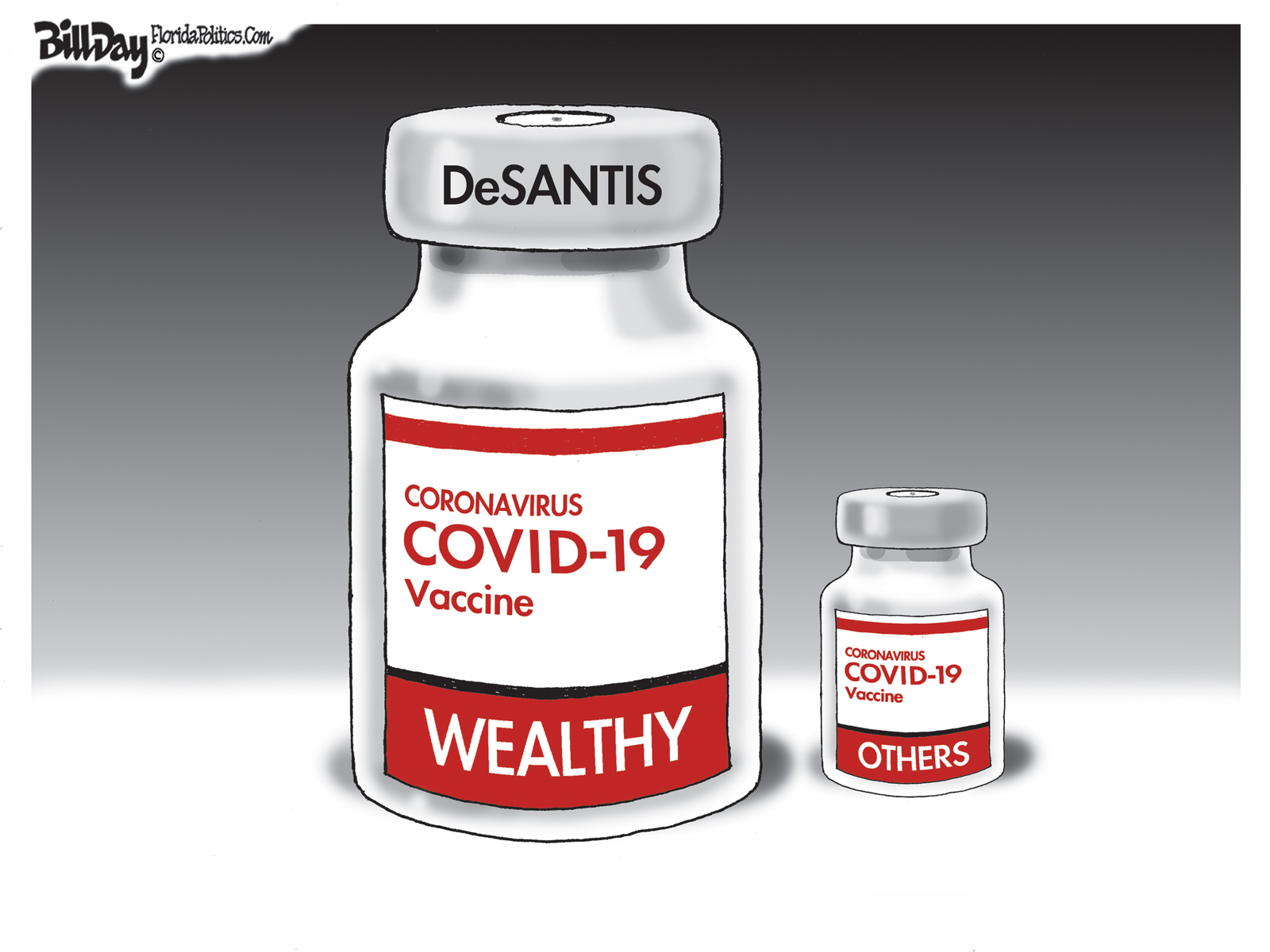 3 Questions
After a grand jury report labeled the Emerald Coast Utilities Authority board "grossly negligent," multiple representatives moved to act with term limit legislation. But it is the legislation from Rep. Alex Andrade that is still around. We talked to the Pensacola Republican about what he calls "very strong conservative policy." 
Florida Politics: What led up to the filing of HB 1285? 
Andrade: They've had some difficulties in the past, and they've had some identified issues — the grand jury report was published a little while ago — and the one recommendation from that grand jury report that required legislative action was term limits. So, our local delegation unanimously voted to support term limits on the ECUA. The initial local bill got pulled — I'm not sure why. So, I decided to try and pick up the slack and help try to pass policy that would benefit my constituents.
Florida Politics: This bill only applies to ECUA, but do you see it as having implications for utility companies in other districts? 
Andrade: There are very few utility companies or organizations that have an elected board in Florida. In fact, I could not tell you another utility body in Florida, that has a five-person elected board, like the ECUA.
Florida Politics: How do you plan to usher the bill over the finish line?
Andrade: The first step is I need a signoff from my delegation chair saying that we voted to support term limits at our delegation meeting in January. Once I get that form, I'll start working the bill. I think every Republican in Florida supports term limits on anybody that we can. It's a very strong conservative policy to support term limits. My constituents almost unanimously support term limits.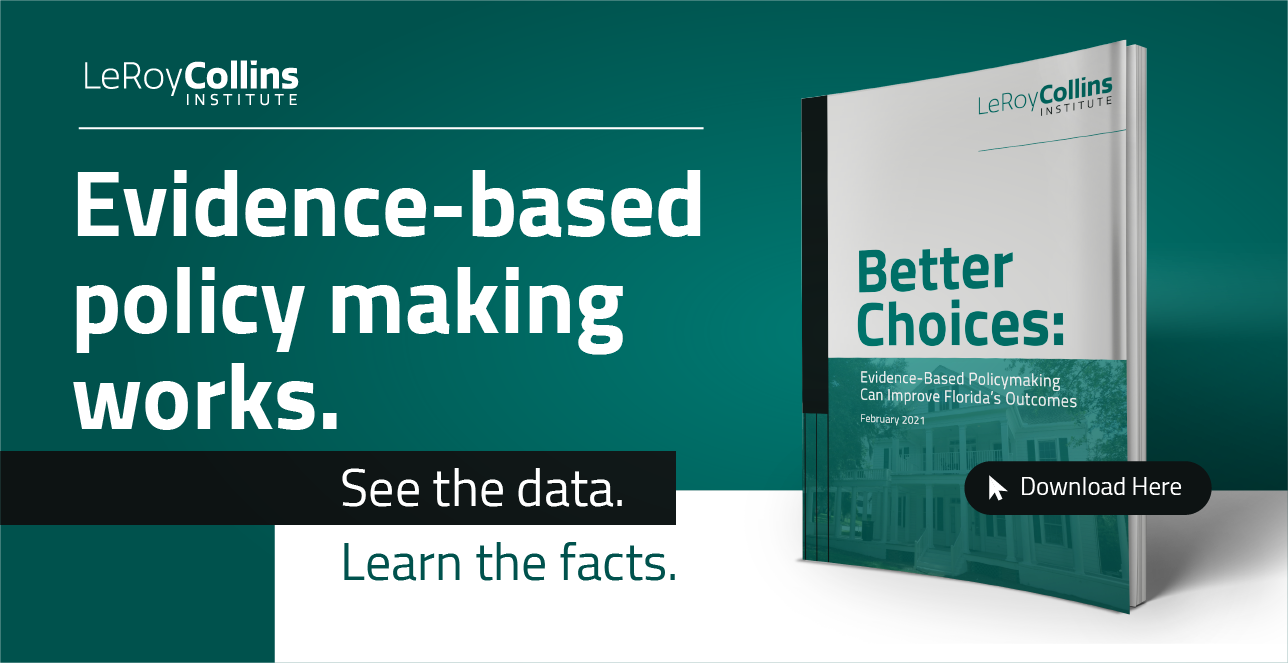 Lobby Up
Bills to legalize sports betting have reemerged for the 2021 Legislative Session.
The idea isn't new, but the push to allow it in Florida has gained steam, first in the wake of a 2019 SCOTUS decision that declared sports wagering is legal, and then because of the gaping budget hole wrought by the pandemic.
St. Pete Republican Sen. Jeff Brandes is once again carrying the Senate bill (SB 392) with Sarasota Republican Sen. Joe Gruters signed on as co-sponsor. Lighthouse Point Republican Rep. Chip LaMarca is the lead on the House bill (HB 1317) with Lauderdale Lakes Democratic Rep. Anika Omphroy sponsoring a linked bill dealing with the tax structure.
The proposals would put the Department of Lottery in charge of licensing sports betting pools. Licenses would cost $100,000, betting would be limited to those over 21, and athletes, coaches, referees and league higher-ups would be prohibited from placing bets.
The prospect of sports betting, understandably, has drawn the attention of major league sports.
The biggest of them all, the National Football League, isn't against the idea — but it wants to make sure that if Florida legalizes sports betting, the final product has a solid framework. To the NFL, that means strong consumer protection measures.
Last month, the League has hired the team of lobbyists at Smith Bryan & Myers to quarterback their effort in the Legislature. The starting lineup includes Matt Bryan, David Daniel, Thomas Griffin, Jeff Hartley, Lisa Hurley and Teye Reeves.
Breakthrough Insights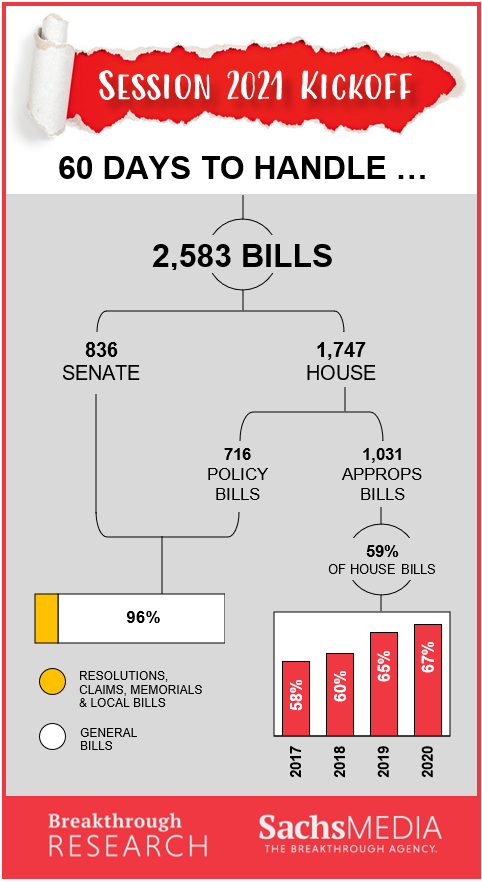 The Next 24
The House will hold a floor session at 10 a.m.
The Revenue Estimating Conference will hold an impact conference to analyze the effect of proposed legislation. It meets at 9 a.m. in Room 117 of the Knott Building.
The Florida Commission on Ethics will meet to go over cases, including one that alleges Rep. Angie Nixon filed an inaccurate financial disclosure. It meets at noon in Building 3 of the Agency for Health Care Administration.
The Ocoee Election Day Riots Historical Review and Dedication Committee will meet virtually at 1 p.m. to discuss potential names for a park honoring the victims of the century-old massacre. The public may register to attend.
Florida TaxWatch will host a virtual "State of the Taxpayer Day" at 1 p.m. A livestream link is available upon registration.