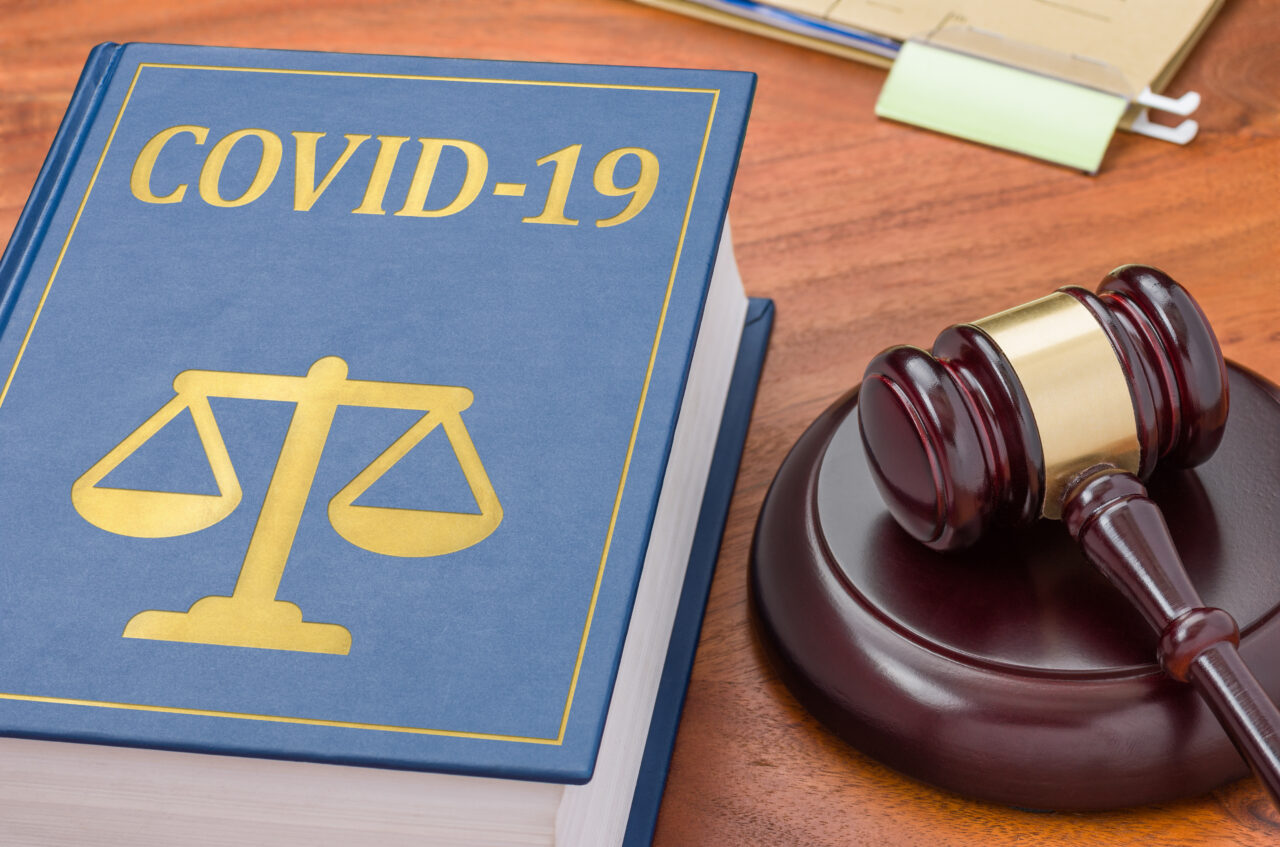 The proposal garnered the House's initial approval.
The House took their first dive on Thursday into a bill that would provide legal protections to Florida businesses facing COVID-19-related lawsuits.
Sponsored by Rep. Lawrence McClure, the bill (HB 7) would extend legal protections to businesses, schools, nonprofits and religious institutions who make a "good faith effort" to follow government health guidelines.
The measure would require a plaintiff to prove with "clear and convincing evidence" that a defendant acted with "gross negligence."
It would also require a physician's affidavit that claims the virus-related injury resulted from the defendant's conduct.
The first readings come after Republican-leadership motored the protections through the committee process.
House Speaker Chris Sprowls and Senate President Wilton Simpson vowed to fast-track the proposals, arguing the protections are needed to heal Florida's COVID-19 ravaged economy.
Proponents contend that predatory lawsuits are a looming threat to Florida's businesses. The protections, they say, are needed to reassure weary business owners.
Notably, McClure said there may be as few as 50 COVID-19 related lawsuits in Florida to date.
Throughout the readings, Republicans fended off several Democrat-sponsored amendments.
Rep. Ben Diamond, a Tampa Democrat, filed several amendments looking to reshape the bill's affidavit requirement.
Among other contentions, he argued that physicians will be thrust into a position where they risk perjury.
"We were trying to make the bill better today," Diamond told reporters. "I think there are some real technical problems in the bill that I think may have the unintended consequence of generating more litigation in this area."
Democrat Rep. Fentrice Driskell filed an amendment to provide additional protections to first responders and school staff.
That amendment would have created a rebuttable presumption that police, paramedics and school staff who contract COVID-19 likely did so on the job.
"We've talked so much about protecting and respecting law enforcement," Democrat Rep. Joe Geller said in support. "I can't believe there is a member in this chamber who would not vote to protect law enforcement officers."
Wright's bill now awaits third reading.