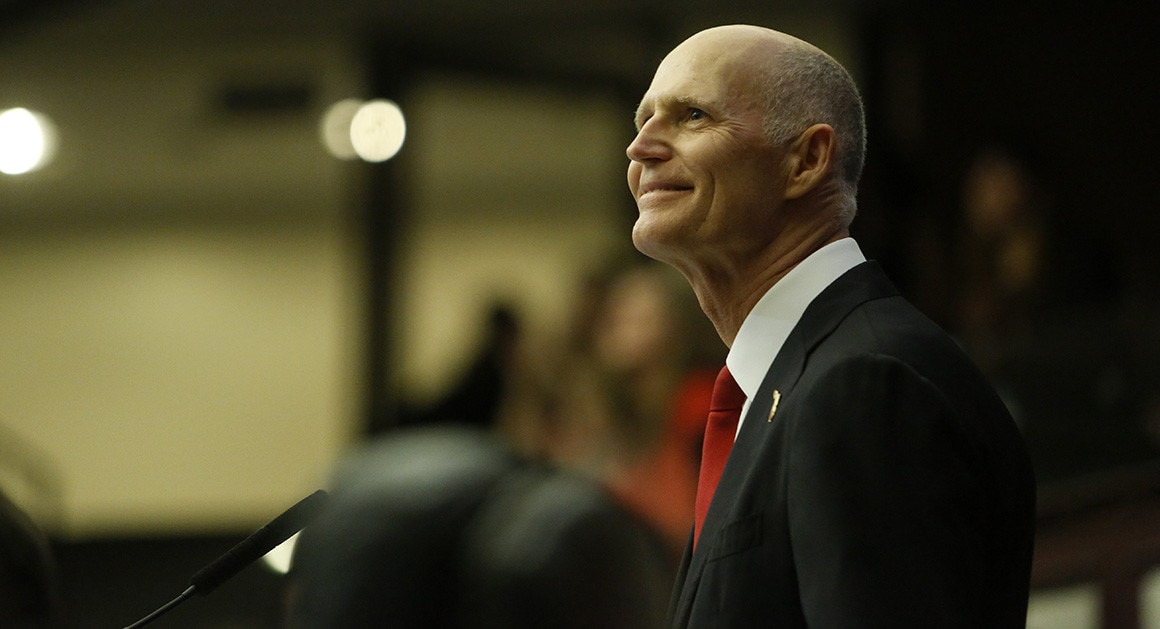 Republicans don't have the votes, but they can stall.
Senate Republicans don't have the votes to kill the $1.9 trillion virus bailout bill, but they can play a game of stall ball to slow it down.
U.S. Sen. Rick Scott went on record Thursday saying he fully supported efforts led by Sen. Ron Johnson, a Wisconsin Republican, to delay a vote by having the bill read in full on the Senate floor.
The statement from the first-term Republican's office juxtaposed Scott's trademark deadpan sense of humor with a larger contention that Democrats are hiding key spending provisions in the proposal.
"Of course Democrats are complaining that Republicans want to read the bill. They don't want anyone to know what's actually in it. Democrats even blocked my resolution yesterday, which simply requested information from the Biden Administration on the nearly $1 trillion in unspent COVID money from previous packages. They don't support transparency at all," Scott lamented.
"I suppose it makes sense. I would be ashamed too if I was trying to mislead the American people and rush a bill that devotes less than 10% of its funding to actually fighting COVID-19. For [Democrats], the more Americans are kept in the dark, the better," Scott contended.
"I fully support the reading of this bill in its entirety on the Senate floor, and I thank Senator Ron Johnson for his efforts. Members of Congress have an obligation to read every bill they vote on," Scott said, highlighting his own measure to ensure members "read the bill" along the way.
Scott's colleague from Florida, Sen. Marco Rubio, is equally emphatic in objecting to the bailout package, saying he wouldn't be "punked" into voting for the payout.
"I'm not going to get punked into voting for a bill that helps Pelosi bail out California, that helps Schumer bail out the predator Governor of New York," Rubio said in a Twitter video, referring colloquially to House Speaker Nancy Pelosi, Senate Majority Leader Chuck Schumer, and New York Gov. Andrew Cuomo, facing serial accusations of sexual harassment from former staffers and associates.