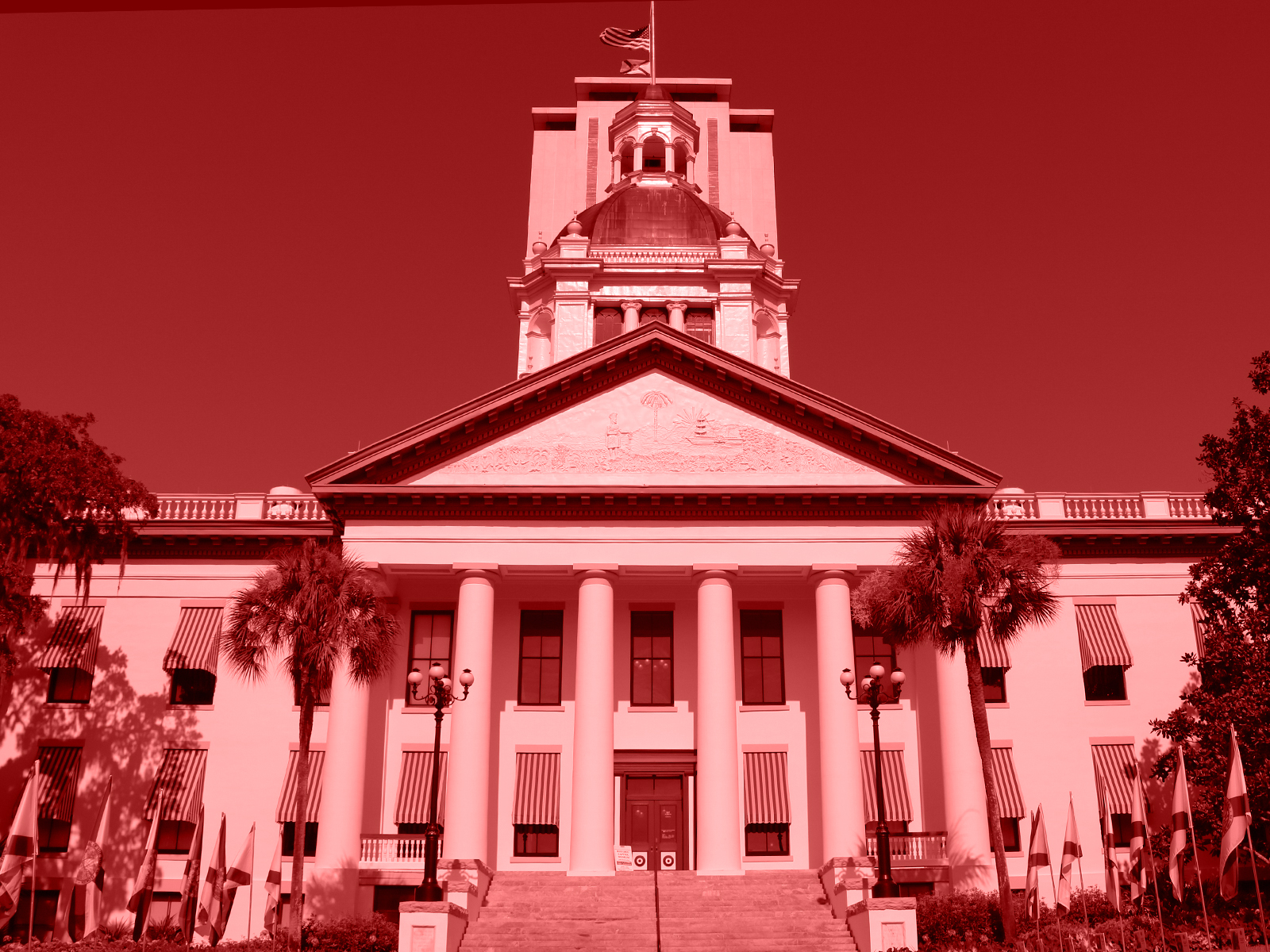 Be better than the competition. Read Sixty Days for an edge.
Sixty Days — A prime-time look at the 2021 Legislative Session:
The Last 24
The Senate Health Policy Committee on Wednesday voted along party lines to advance a measure that would shield health care providers from coronavirus-related lawsuits. It was the second committee win for the controversial proposal, which would plaintiffs to prove providers acted with "gross negligence" in order for a lawsuit to move forward. Questions remain surrounding the legal definition of gross negligence and a separate provision that ties liability to the "reasonable cost" of PPE. Here's your nightly rundown.
Road to nowhere. The Senate Transportation Committee advanced a bill (SB 100) to repeal the M-CORES toll road plan that was passed by the Legislature just two years ago.
Toilet-to-tap. A bill (SB 64) seeking to reclaim Florida's used water and make it drinkable, cleared the Community Affairs committee Wednesday without debate
Code snitch. A bill (SB 60) requiring code complainants to put their names on their claims cleared the Senate Governmental Oversight and Accountability Committee.
House rules. A bill (HB 55) that would block local restrictions on home designs, such as exterior colors and window placement, passed the House Local Administration & Veterans Affairs Subcommittee on a party-line vote.
Hear, hear. A bill (SB 1268) that would require insurance companies to cover hearing aids for children cleared the Senate Banking and Insurance Committee with a unanimous vote.
Off the chain. Legislation (SB 650) that would change how pet owners can chain dogs earned unanimous support from the Senate Agriculture Committee.
Reeee-jected. Rep. Jason Shoaf filed a House Memorial (HM 1301) to formally reject President Joe Biden's gun control proposals, calling them unconstitutional.
No single-payer. A resolution (SJR 340) seeking to make it harder for the Legislature to adopt a single-payer health care system advanced through the Appropriations Subcommittee on Health and Human Services.
DNA privacy. A bill (HB 833) that would require informed and written consent for DNA collection or disclosure cleared the House Criminal Justice and Public Safety Subcommittee with a unanimous vote.
Coronavirus Numbers
Positive cases:
— 1,888,725 FL residents (+5,860 since Tuesday)
— 35,389 Non-FL residents (+154 since Tuesday)
Origin:
— 14,954 Travel related
— 731,438 Contact with a confirmed case
— 20,424 Both
— 1,121,909 Under investigation
Hospitalizations:
— 80,024 in FL
Deaths:
— 31,829 in FL
Vaccinations:
— 4,947,800 Doses administered
— 3,174,162 Total people vaccinated
— 1,400,524 First dose
— 1,773,638 Series completed (+49,916 since Tuesday)
Quote of the Day
"If you want to issue a complaint, be man enough to stand behind it." — Sen. Joe Gruters, on the anonymous code complaint bill.

Your Metz Husband Daughton-sponsored question of the day is: Is a Motion for the Previous Question debatable?
As always, click here to tweet your answer with cc: @MHDFirm. The first person with the correct answer will get a shoutout in the next 60 Days!
Last time, we asked: Florida is the only state with two separate rivers that share the same name; what is that name?
Answer: Withlacoochee. The river in central Florida runs northwest to the Gulf and is believed to be named after the original Withlacoochee, a Suwannee River tributary that merges with the Suwannee River west of Live Oak.
Congrats to  Lauren Bankert Steif (@laurenbankert). the first person to tweet the correct answer!
Bill Day's Latest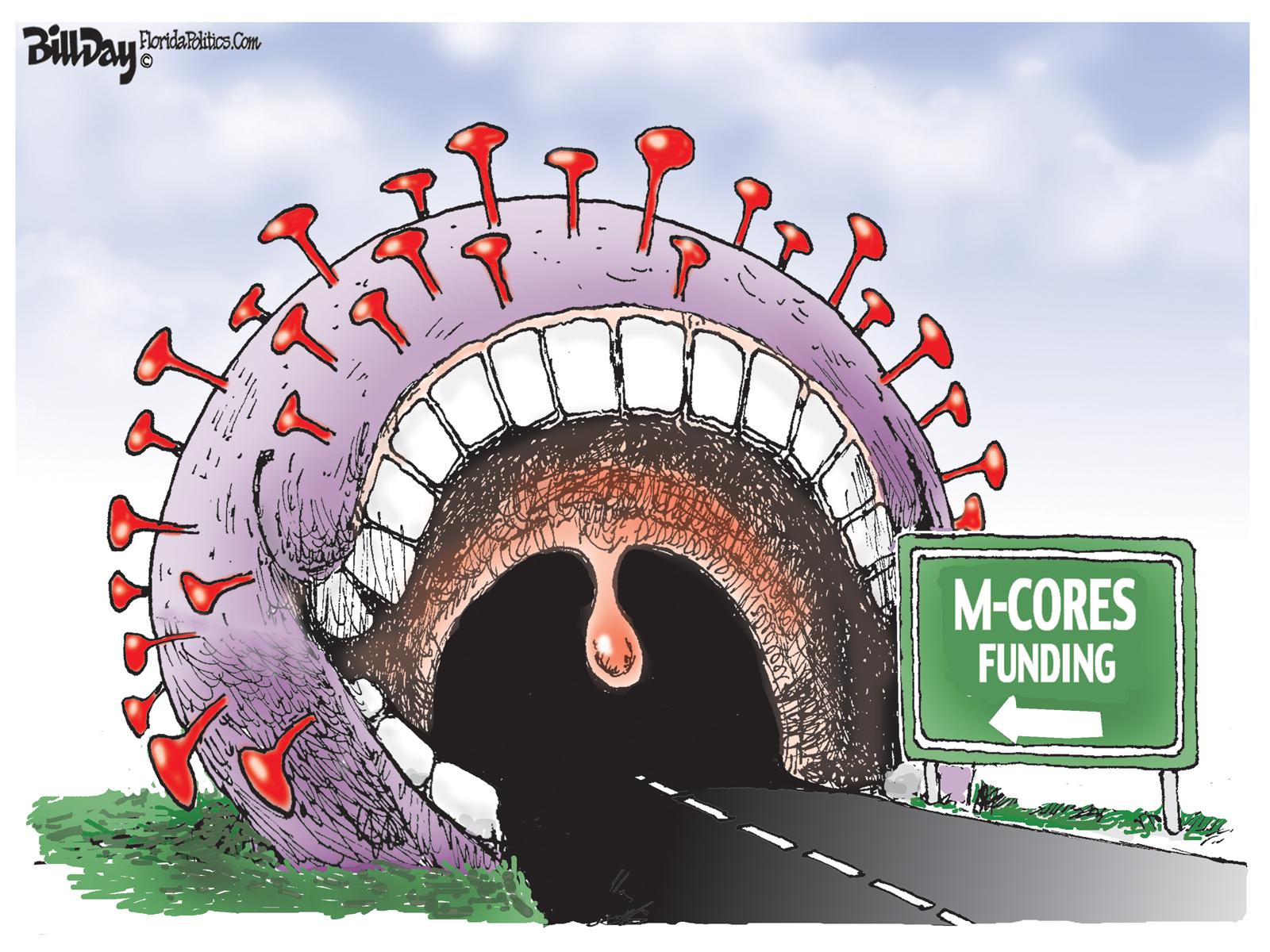 3 Questions
During the pandemic, restaurants have become increasingly dependent on delivery apps to reach customers. But high fees from apps like DoorDash, UberEats and Grubhub are cutting into profits, particularly for Florida's small restaurants. Rep. Anna V. Eskamani, an Orlando Democrat, has filed a bill (HB 1123) to curb fees delivery apps can charge during a declared state of emergency. 
Florida Politics: Where did the idea for this bill come from?
Eskamani: We have been working really closely with our small businesses throughout the entire COVID-19 pandemic. This bill idea actually came from one of our small businesses in our district. They reached out to our office, wanting to see what solutions we could find that were pro-small-business, and this was one of the first bills he shared with us. I think other states have also passed similar legislation, but the idea really came to us from one of our small business owners. 
Florida Politics: What are small restaurants telling you about this legislation?
Eskamani: They absolutely like it. I went to Hungry Pants the other day — it's another restaurant in our district — and told them about this bill, and they love it. They made a point — they have had to increase their prices by 30% on these apps just to make up the difference. And the business owner who introduced this to us — they're the owner of MX Taco— he shared with us he doesn't make any money off these food apps, because it's so expensive nobody wants to buy it. Because when you have the 30% (additional) cost, small businesses end up increasing their prices to make up the difference. It's out of reach for customers to even use. So, small businesses overwhelmingly have been really excited about this bill and are very much the foundation of why we filed in the first place.
Florida Politics: Do you expect this bill to have bipartisan support?
Eskamani: I hope it does. It's a good small business bill. It also challenges big tech, and there's been a lot of concerns from leadership around the influence of big tech. And this bill is taking an effort to reel in the influence of companies that have exploited the pandemic to increase their profits, while small businesses, some will never open again. So, I'm very hopeful we'll have a solidarity of support. It's pro-small business. It keeps money in Florida compared to letting money go to the tech companies out of state. At the end of the day, it's very narrow to only declared states of emergency. So, we're not talking about the entire year these caps will be in place.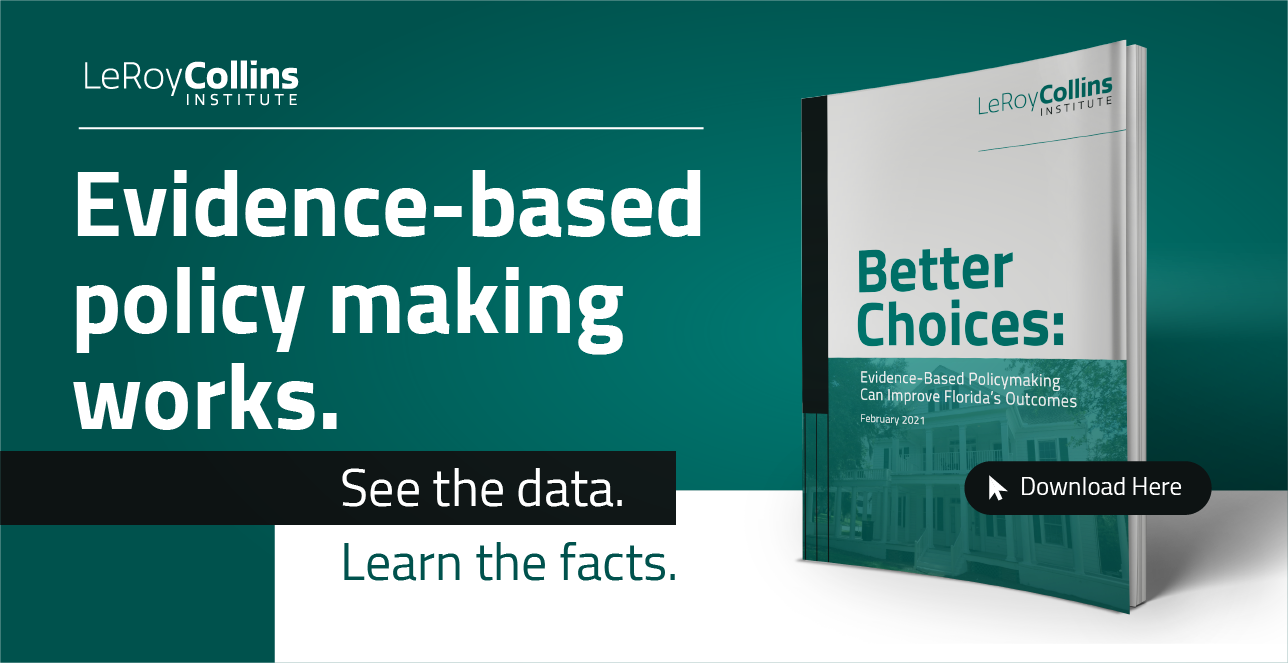 Lobby Up
Gov. Ron DeSantis and Republican leadership announced legislation this week to crack down on Chinese influence at higher education and research institutions.
The bills, which will be sponsored by Sen. Manny Diaz and Rep. Erin Grall, would force institutions seeking more than $50,000 in state grants or contracts to disclose contracts with or donations and grants received from China, Cuba, Iran, North Korea, Russia, Syria or Venezuela.
The legislation comes about a year after the H. Lee Moffitt Cancer Center returned $1.1 million in state funding in the wake of a Chinese meddling scandal involving a former senior member in Moffitt's department of cancer epidemiology in Tampa.
While Moffitt's image took a hit in the immediate aftermath of the scandal, the institution's stature as a top research institution was never in doubt.
In the time since, the center has appointed a new director and welcomed a new CEO, Dr. Patrick Hwu. Earlier this year, Hwu hired Merritt Martin to serve as his Chief of Staff.
Martin is a familiar face in the Capitol. Before joining Moffitt, she served as the Director of Public Affairs in the government relations department. There, she advocated for the cancer center and its work before the Florida Legislature, the Governor, the Cabinet, and local government offices.
The H. Lee Moffitt Cancer Center has outside talent as well, including David Browning, Nicole Kelly and Sydney Ridley of The Southern Group and Carole Duncanson of CLD & Associates.
Breakthrough Insights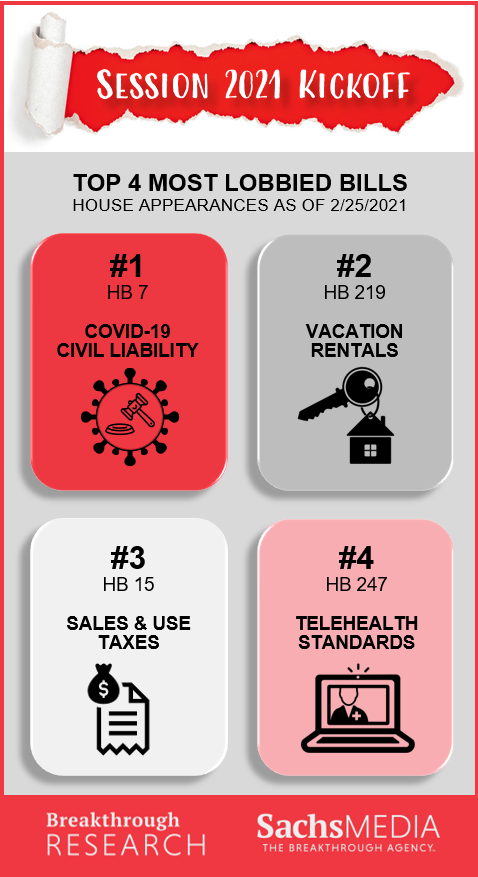 The Next 24
— The Senate Rules Committee will consider several notable bills when it meets at 9 a.m. in Room 412 of the Knott Building. Among them is a bill to raise the age for children to use booster seats (SB 380), a bill making it a crime to publish information or images that identify the location of a domestic violence center (SB 70), and a proposal to broaden the use of drones by police (SB 44).
— The Florida Supreme Court will release its weekly opinions at 11 a.m.
— The Senate Appropriations Committee will consider a bill that would require online retailers to collect and remit sales tax even if they do not have a physical presence in the state (SB 50) and a bill that would streamline and expand the state's school choice scholarship programs (SB 48). The committee meets at 11:30 a.m. in Room 412 of the Knott Building.
— The House will hold a floor Session at 3:30 p.m.
Also, the following committees will meet.
— The Senate Finance and Tax Committee will meet at 9 a.m. in Room 110 of the Senate Office Building.
— The Senate Rules Committee will meet at 9 a.m. in Room 412 of the Knott Building.
— The House Civil Justice & Property Rights Subcommittee will meet at 10 a.m. in Room 404 of the House Office Building.
— The House Infrastructure & Tourism Appropriations Subcommittee will meet at 10 a.m. in Reed Hall in the House Office Building.
— The House Insurance & Banking Subcommittee will meet at 10 a.m. in Morris Hall in the House Office Building.
— The House Secondary Education & Career Development Subcommittee will meet at 10 a.m. in Room 212 of the Knott Building.
— The Senate Appropriations Committee will meet at 11:30 a.m. in Room 412 of the Knott Building.
— The House Health Care Appropriations Subcommittee will meet at 1 p.m. in Room 404 of the House Office Building.
— The House Public Integrity & Elections Committee will meet at 1 p.m. in Morris Hall in the House Office Building.
Full committee agendas, including bills to be considered, are available on the House and Senate websites.