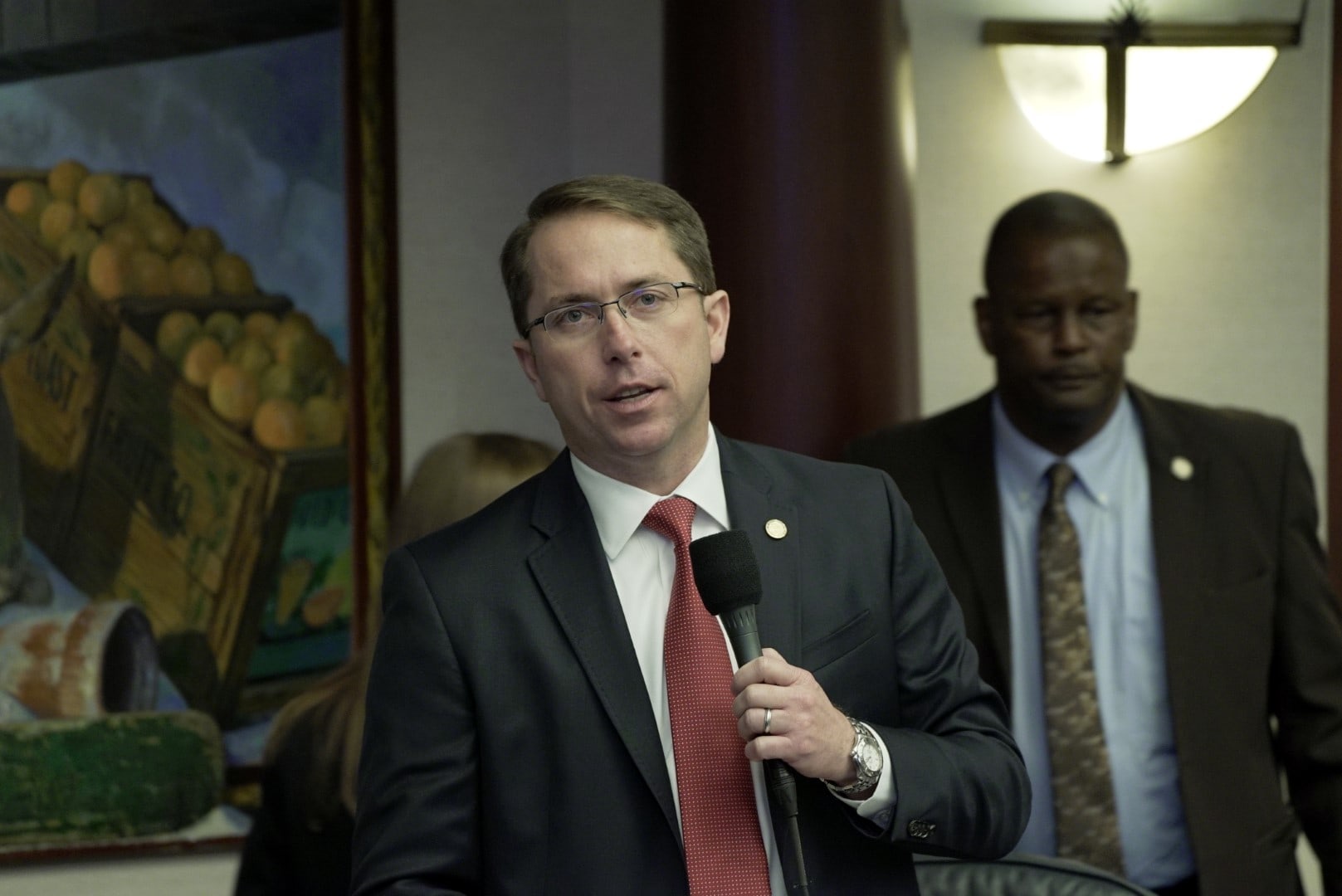 The bill voices the Legislature's stance against Biden's gun control proposals.
Rep. Jason Shoaf has filed a House Memorial to formally reject President Joe Biden's efforts on gun control.
The legislation (HM 1301) voices the Legislature's stance against Biden's gun control proposals, calling the measures "unconstitutional." The memorial goes on to communicate the Legislature's intent to use "all lawful means necessary to resist and overturn any federal gun-control measures that violate the right of Floridians to keep and bear arms."
"The Second Amendment is a right and freedom on which our nation was founded. The President's proposed restrictions violate our U.S. Constitution," Shoaf said in a news release. "What's more, these actions limit our ability to keep our families safe."
While addressed to the President, the memorial does not list any specific measures by Biden or Congress in regard to gun control, instead referring to anticipated proposals. The memorial rejects any proposals "forthcoming at the federal level to restrict the right to keep and bear arms."
Biden has called on Congress to strengthen gun laws, including requiring background checks on all gun sales and banning assault weapons, according to The Associated Press. The President has also urged Congress to outlaw high-capacity magazines and make gun manufacturers liable for the role their products play in violence.
"The President of the United States has made it abundantly clear that he intends to pressure Congress to not only restrict the lawful procurement and possession of firearms, but also to ban many firearms commonly used for self-defense or other lawful actions such as hunting, competition and target shooting," Shoaf said.
Congressional lawmakers are in the midst of launching significant gun control legislation, having introduced two bills to update the nation's gun laws, according to NPR. One piece of legislation would require background checks for all gun purchasers. The other would close what has become known as the "Charleston loophole," which allowed the White supremacist who killed nine people in 2015 at a historically black church in Charleston, South Carolina, to buy a handgun even though he should have been barred from purchasing the weapon.
"I want to be clear. Should the Federal Government establish any measure to infringe upon the right to keep and bear arms, I fully intend to do all in my power to ensure the State of Florida's authority is hard at work to resist any unconstitutional gun measures," Shoaf said. "That is exactly what this memorial declares."  
The bill House bill received two committee assignments and it awaiting its first hearing. A similar memorial has been filed in the Senate (SM 1630) by Sen. Travis Hutson. The Senate bill has also been referred to two committees.
If approved, the memorial would be transmitted to the Secretary of State for presentation to Biden, the U.S. Senate President, the Speaker of the U.S. House and to each member of Florida's congressional delegation.