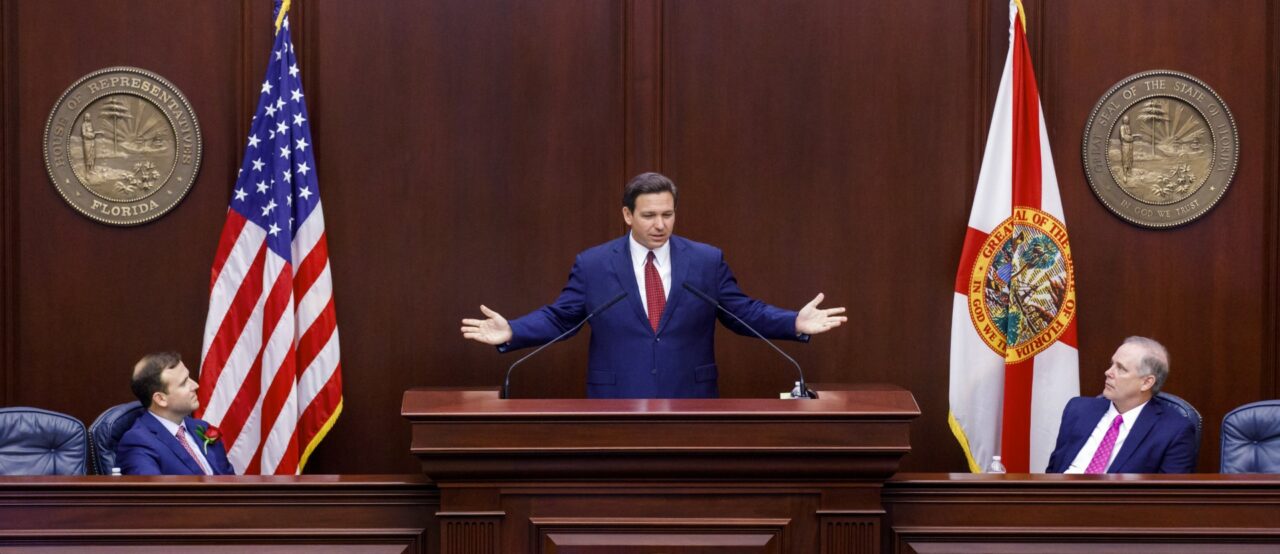 DeSantis on Wednesday continued his attack on 'unfair' bailout package.
Florida's Republican Governor issued a last, likely futile protest against a COVID-19 relief bill set to pass the U.S. Senate on Wednesday.
Gov. Ron DeSantis, addressing media in Zephyrhills, slammed the $1.9 trillion package that has already passed the House as rewarding states that "destroyed" their citizens through so-called "lockdown" policies.
DeSantis spoke after a local Sheriff spotlighted a mental health crisis during COVID-19, offering an opening for a speech seemingly tailored for an audience beyond Pasco County.
"You look at all these issues. Just think how much worse they are in these states that have locked kids out of school for a year. Just think how much worse it is in these states that have 50% higher unemployment than the state of Florida. Just think how bad it is in places where you don't give people the freedom to live their life," the Governor said. "You can't treat people that way and think that there's not going to be major problems."
"What I see around the country is that some of these states have destroyed a lot of families, a lot of students' ability to prosper and thrive. And now what they're doing in Washington is saying 'if you've done a poor job, we're going to give you even more money, and we're going to take money away from Florida and other states that have done a better job," DeSantis thundered. "How is that fair?"
DeSantis repeated his contention that moneys allocated should be on the basis of population and not unemployment numbers, before saying that Florida's elderly population should give the state an edge.
"If anything, we should get more, because we have more senior citizens than almost anybody else," the Governor thundered. The bill benefits "states with chronic unemployment, bad pensions" and "way higher COVID mortality than Florida."
"They have younger populations, worse unemployment," DeSantis added, "and they've locked these kids out of school for over a year."
DeSantis called the current formula "fundamentally unfair."
"We just want to be treated fairly, and that's all we're asking for," he concluded.
Florida Republicans continue to be quotable on the bill.
Sen. Marco Rubio, in remarks Wednesday morning, said the package was a vehicle to, in part, bail out the "predator Governor" of New York.