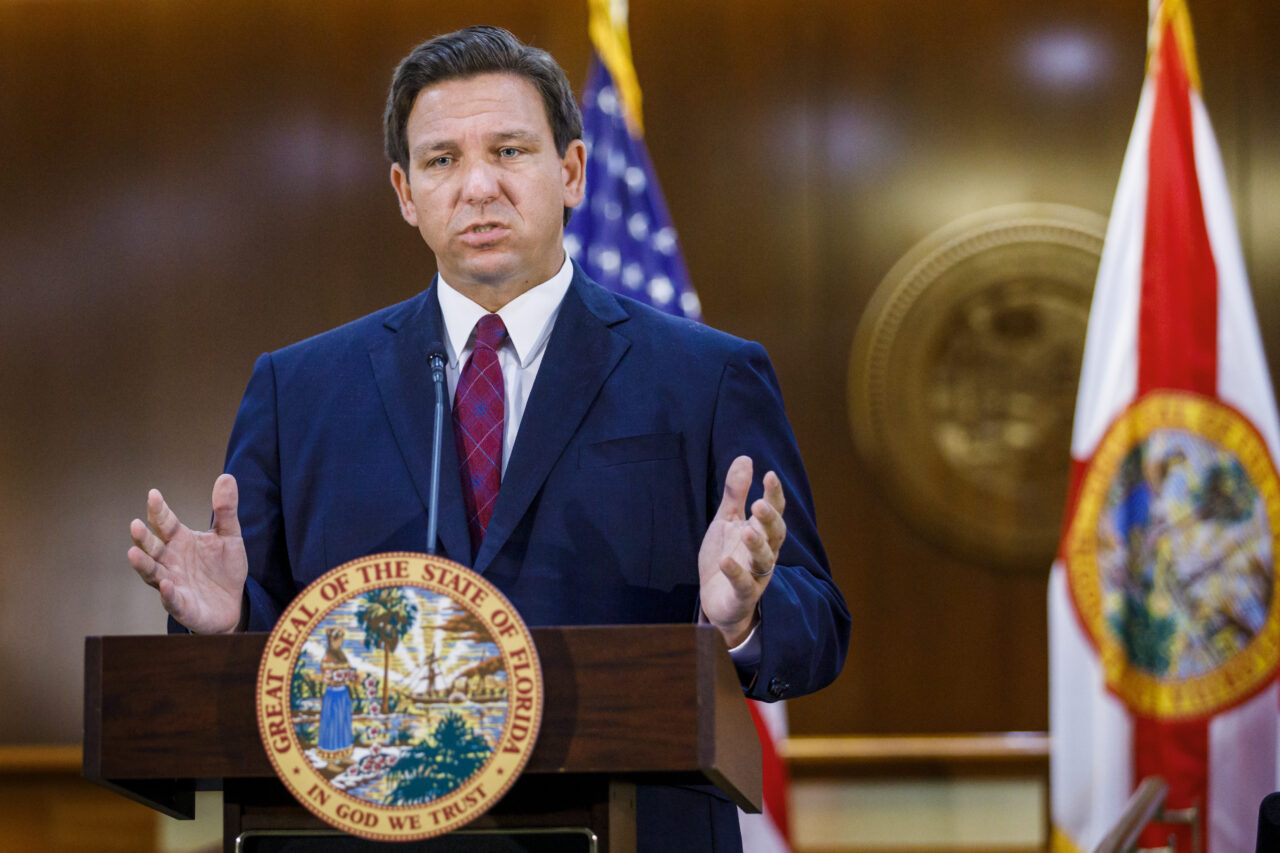 The Governor is supportive of adding day care employees to the list.
Now that Gov. Ron DeSantis has approved law enforcement officers, firefighters and teachers 50 years old and older to get vaccinated, he said Wednesday that Florida could soon start targeted efforts to vaccinate the members of those workforces.
Florida has offered community pods to areas with high concentrations of seniors, and the state could replicate that in partnership with sheriffs' offices, police departments and school districts. Those pods travel the state to hit target population centers with a few thousand shots before moving on to the next community.
The vaccine rollout expansion is possible now in part because the Federal Emergency Management Agency is bringing additional vaccines to Florida. Additionally, more than half of the state's elderly population has been vaccinated and the Governor is hoping 175,000 Johnson & Johnson vaccines will arrive this week.
With the J&J vaccines alone, he said the state could vaccinate the new workforce groups.
"I think we can get through a lot of these people very quickly," DeSantis said.
Unlike Pfizer's and Moderna's formulas, which require two rounds of shots several weeks apart, J&J's vaccine is one dose. That could be useful, the Governor added, for the workforce so that people don't need to "worry about coming back for a booster."
Together with teachers, other school employees, including bus drivers, 50 and older are now eligible for the vaccine at the state's four federally supported vaccination sites in Jacksonville, Miami, Orlando and Tampa. When asked about day care workers, the Governor said not yet.
"I'm supportive of that," DeSantis said. "We may have to change the order, but I think that would be totally reasonable to include them."
The Governor was speaking in Zephyrhills, where he was announcing a new community pod to serve Pasco County. Senate President Wilton Simpson, a Pasco Republican, was on hand to thank the Governor for his latest efforts.
"The notion that now we can start covering 50 and up and bringing in our law enforcement and other professionals is a tribute to the coordination that this Governor's Office has done in the state of Florida," Simpson said.
Pasco County Sheriff Chris Nocco relayed that small businesses are thankful to still have their jobs in a state that didn't enforce extended lockdowns.
"God puts the right person in the right place at the right time, and I can imagine when the Governor ran and when President Simpson ran for their offices, they never expected this to happen during their tenure, but it did," Nocco said. "Their leadership is leading us through it."
Pasco and Polk counties each are receiving community pods to offer 3,300 Pfizer shots to residents 65 years old and older. The state is putting a new focus in those counties because fewer than half of seniors there have received a shot, putting the counties below the state average.
Two Walgreens in Pasco County will also begin offering shots on Friday. That's in addition to 19 Publix pharmacies, one Winn-Dixie and three Walmart pharmacies offering shots in the county.
The Walgreens locations will offer 80 shots on weekdays and 60 shots on weekends.
More than 3 million people now have received at least one shot, including 2.3 million people 65 and older. With lower demand now, it's easier for people to sign up through pharmacies' various online portals, according to the Governor.
"It's not like if you're not on in three minutes, they're all taken now, which is good," DeSantis said. "I'd just let people know if you've had trouble doing that, if you haven't gotten it, it's probably going to be a little bit easier now."
The Department of Health on Tuesday unveiled a form doctors could sign to get patients who are "extremely vulnerable" to COVID-19, but otherwise aren't yet eligible for the shot, to hop in line. The form does not ask doctors what condition the patient has, leaving discretion entirely up to physicians.
"We're really putting that in the hands of the medical doctors rather than us arbitrarily picking and choosing, because the fact of the matter is if we've picked certain things, we may leave some out," DeSantis said.
Physicians are potentially putting their licenses on the line to sign the form, so the Governor expected no "funny business" with the waiver.