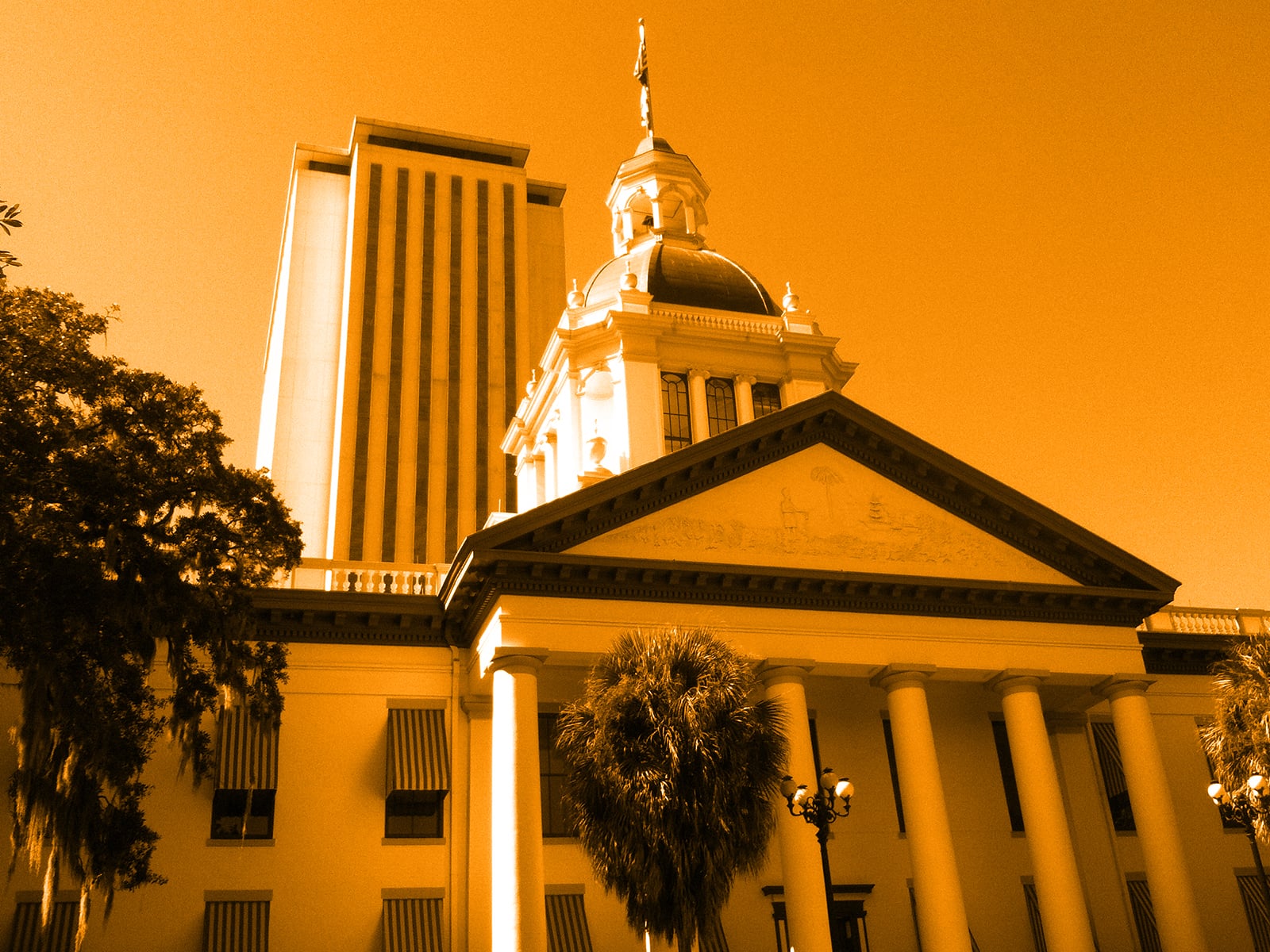 Coffee is for closers. So is Sunburn, your morning rundown of Florida politics.
The Legislative Session is here, and Florida Influencers believe that come April 30, Gov. Ron DeSantis will be the big winner.
Florida Politics asked the state's top consultants, lobbyists and political minds who stands to have the best Legislative Session and 43% picked the Governor. His believers include more than half of Republican Influencers, with just 27% of Democrats saying he's their early favorite.
For the minority party, that honor goes to Senate President Wilton Simpson, albeit by a narrow margin. Three in 10 Democrats say he'll be the clear winner when the hankie drops. More than half of independents believe the same while just 21% of Republicans agree.
Still, his 28% odds are double that of his counterpart, House Speaker Chris Sprowls.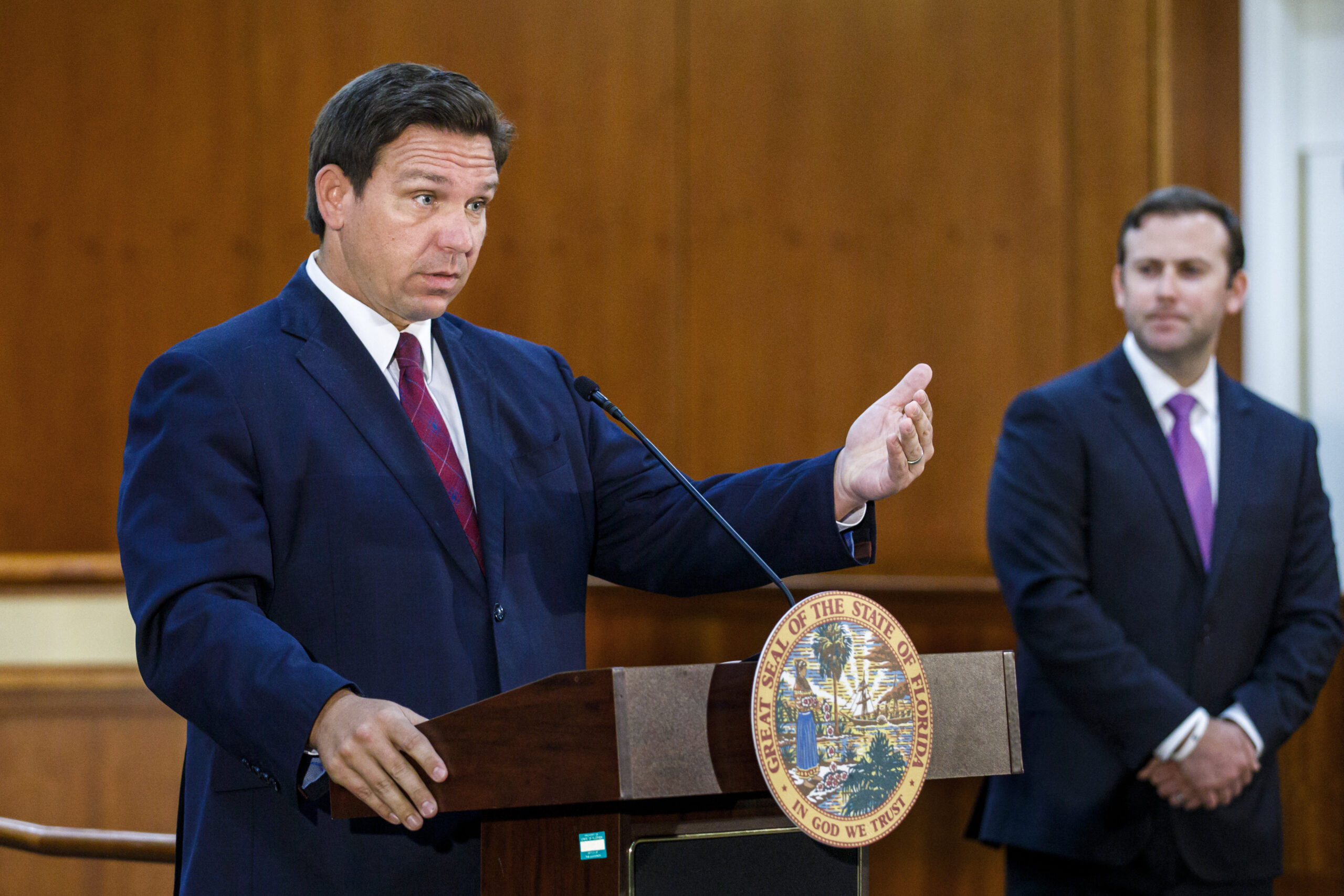 About one in seven Influencers predict he'll have the most triumphant Session. At 27%, his support was strongest among NPAs. Republicans followed at 16% and Democrats brought up the rear at 3%.
The astute reader will notice the numbers don't add up to 100% — that's because some Influencers think none of the three GOP elected will be the outright winner at the end of next month.
Some think the Triumvirate will share success equally, while others chose to write in another option. They ranged from the nihilistic (no one) to the humorous (Governor's Club Lounge).
The only write-in to draw more than a single vote was "The Three Horsemen." We assume this is another name for DeSantis, Simpson and Sprowls. If not, it appears a small contingent of Influencers envision an apocalyptic end to Session.
While Influencers weren't asked to predict the arrival of The Three Horsemen, they were asked an equally unscientific question — will Session end on time?
It's normally a coin flip, but Influencers say the coin is weighted heavily toward "Yes" this year — 87% forecast a punctual Sine Die despite a couple of overtimes in recent years. Party affiliation had little impact, with 87% of Democrats and the same number of Republicans casting a yea vote.
— SITUATIONAL AWARENESS —
—@JamesHamblin: It's honestly beyond my wildest expectations that we'd have three extremely effective vaccines a year into the pandemic.
—@ERicKlinenberg: Extraordinary. The Trumps got vaccinated in January, in the White House, but did it privately, away from cameras and out of view, missing their last best chance to promote public health among their followers.
—@FiveThirtyEight: With some exceptions (Germany, though even they have a slow vaccine rollout), the EU's pandemic handling has been worse than the US's on balance.
—@RepTedDeutch: Today marks 1 year since 1st confirmed COVID-19 case in FL.   Now 2 million positive, 30,852 dead, 79,384 hospitalized.   Gov DeSantis downplayed the threat, muddled public health messaging, twisted the facts, and put politics above public health.   We deserved better.
—@SteveScalise: Now Dems want Congress to investigate @GovRonDeSantis — who handled the pandemic and vaccine distribution better than any blue state governor. THIS is their focus? Not investigating Cuomo's handling of nursing homes or vaccine distribution? What a joke.
—@SteveLemongello: Every last pod in a senior community has gotten a news conference and photo op from DeSantis. But the order allowing those under 65 with serious conditions to get vaccines was quietly posted on a Friday night, and not emailed.
—@JaredEMoskowitz: Happy to be vaccinating teachers and law enforcement and firefighters next. They have been on the front lines since day 1
—@AnnaForFlorida: We should absolutely modernize the unemployment system AND implement accountability measures, update the weekly benefit amount & increase weeks available to reflect national averages.

Tweet, tweet:
This Lego replica of the Historic Florida Capitol, a gift from Legoland, is solid all the way through – not hollow – which I'm told took about 372,000 pieces and weighs just shy of 400 lbs. pic.twitter.com/AQQrp9faDt

— Ryan Dailey (@RT_Dailey) March 1, 2021
—@CHeathWFTV: Lego, like the rest of us, chooses to pretend the current Capitol doesn't exist.
—@AngieNixon: I'm soliciting prayers, good vibes, good thoughts, etc. Tomorrow I embark on Florida's Legislative Session. 60 whole days in Tallahassee where we will be for working-class families.
—@BrandonM_FL: In an alternate universe, I'm waiting in a long line for finger food talking with someone about how stressful Session will be and then casually and semi awkwardly waving at someone across AIF's courtyard. Ah I miss that
—@SunSentinelKeith: I didn't watch the Golden Globes or the Trump CPAC speech, and … I don't really feel as if I missed anything.
— DAYS UNTIL —
Florida TaxWatch 2021 State of the Taxpayer virtual event — 2; 'Coming 2 America' premieres on Amazon Prime — 3; the NBA All-Star Game — 5; municipal elections in Broward and south Palm Beach County — 7; 'The Many Saints of Newark' premieres — 10; 2021 Grammys — 12; Zack Snyder's 'Justice League' premieres on HBO Max — 16; 'Godzilla vs. Kong' premieres — 24; 2021 Florida Virtual Hemp Conference — 24; 2021 Florida Derby — 25; MLB Opening Day — 30; 'No Time to Die' premieres (rescheduled) — 31; RNC spring donor summit — 38; 'Black Widow' rescheduled premiere — 66; Florida Chamber Safety Council's inaugural Southeastern Leadership Conference on Safety, Health and Sustainability — 69; 'Top Gun: Maverick' rescheduled premiere — 122; Disney's 'Shang Chi and The Legend of The Ten Rings' premieres — 131; MLB All-Star Game in Atlanta — 133; new start date for 2021 Olympics — 143; 'Jungle Cruise' premieres — 151; St. Petersburg Primary Election — 175; 'A Quiet Place Part II' rescheduled premiere — 199; 'Dune' premieres — 213; MLB regular season ends — 215; World Series Game 1 — 238; St. Petersburg Municipal Elections — 245; Disney's 'Eternals' premieres — 248; Steven Spielberg's 'West Side Story' premieres — 283; 'Spider-Man Far From Home' sequel premieres — 290; 'Doctor Strange in the Multiverse of Madness' premieres — 388; 'Thor: Love and Thunder' premieres — 430; 'Spider-Man: Into the Spider-Verse' sequel premieres — 584.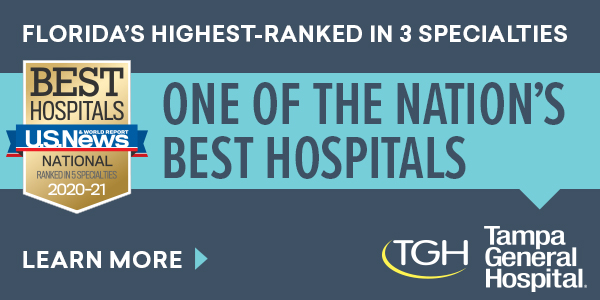 — DATELINE TALLAHASSEE —
"Ron DeSantis joins GOP Governors, says $16 billion in federal relief to Florida is unfair" via Mary Ellen Klas and Alex Daugherty of the Tampa Bay Times/Miami Herald — The $1.9 trillion COVID-19 relief package pending before the U.S. Senate would give Florida state and local governments $16 billion in one-time aid, more than enough to wipe out the state's $2 billion shortfall, but DeSantis on Monday said the funding formula is unfair to Florida because it is tied to unemployment. "You shouldn't be penalizing states for doing a good job, which is exactly what this bill does," DeSantis said, adding his voice to a chorus of GOP officials opposed to Joe Biden's first legislative initiative. "Instead of using the share of the population, they are using the number of unemployed in the state, which means states like Florida that have lower unemployment are getting penalized."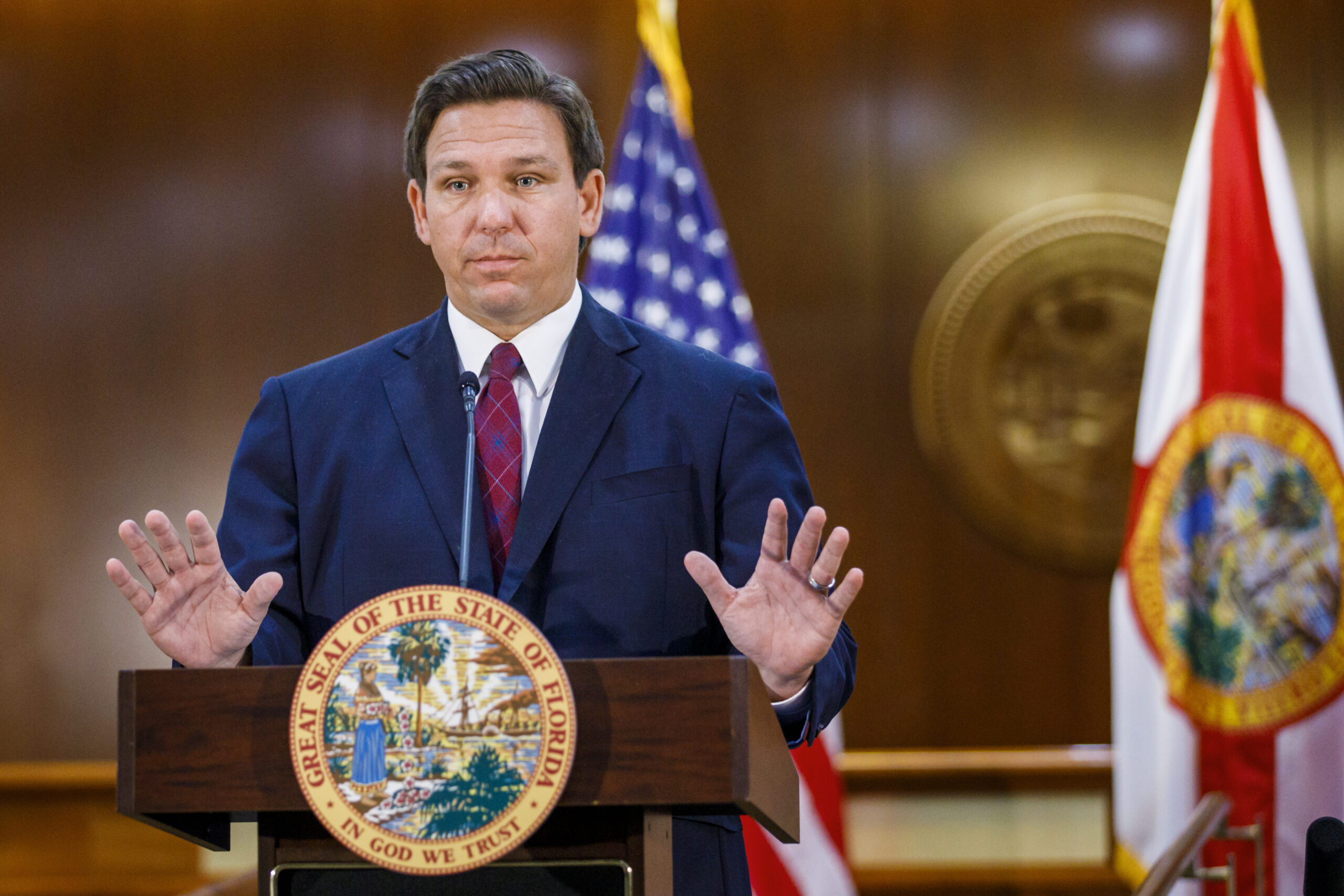 "DeSantis and Florida GOP target China after CPAC" via Andrew Atterbury of POLITICO — DeSantis and top GOP lawmakers unveiled legislation on Monday to create new guidelines for universities, state agencies and even local governments working with foreign governments like China as part of a push to thwart the theft of intellectual property. DeSantis' move to back policies aimed at China is part of a broader pattern of endorsing legislation sparked by conservatives and Trump that plays well with the base. The Republican Governor, seen as a potential 2024 contender for President, has also called on legislators to crack down on tech companies, revamp the state's election laws and approve a contentious bill to increase criminal penalties against violent protesters.
"Chris Sprowls: Tough choices ahead to close state budget gap" via Steve Newborn of WUSF Public Media — Closing a budget gap that's around $2.7 billion could eat up a lot of time in Tallahassee when the annual Legislative Session begins Tuesday. During a visit to the University of South Florida's St. Petersburg campus, Sprowls says lawmakers will have to separate pet projects from legislation that is urgently needed. "You have so many priorities, and so I think it's most important that we take the most vulnerable, that we protect them, that we protect the most vulnerable parts of our community," he said, "which we're doing in things like the environment, like we're doing in COVID-19 liability to make sure that businesses reopen and engage in commerce."
"Lauren Book focusing on Florida students during 2021 Session" via Ryan Nicol of Florida Politics — Sen. Book is backing a series of bills aiming to update state law in several areas affecting Florida's school-aged children. Book is looking at a potential statewide run in 2022. She'll enter the 2021 Session with outsized influence for a Democrat, as she was one of just a handful of Democrats to earn a committee chair spot under Senate President Simpson's tenure. Book will lead the Children, Families, and Elder Affairs Committee. Perhaps it's no surprise then that children are at the top of Book's priorities this Session. She's backing a measure seeking to add feminine hygiene products to public school bathrooms. The "Learning with Dignity Act," would require those products be made available at no cost of students.
"With time running out, Jeff Brandes' legislative agenda is as aggressive as ever" via Janelle Irwin Taylor of Florida Politics — Sen. Brandes is entering his second to last Legislative Session this year with a bold agenda and one that comes with plenty of controversy. Brandes has long-established himself as a libertarian-minded Republican, with a long track record of pursuing criminal justice reform that often puts him at odds with members of his own party. This year, Brandes has added some more controversial proposals to his agenda, including a bill that would allow businesses to pay certain employees less than the state-mandated minimum wage. The joint resolution drew immediate controversy.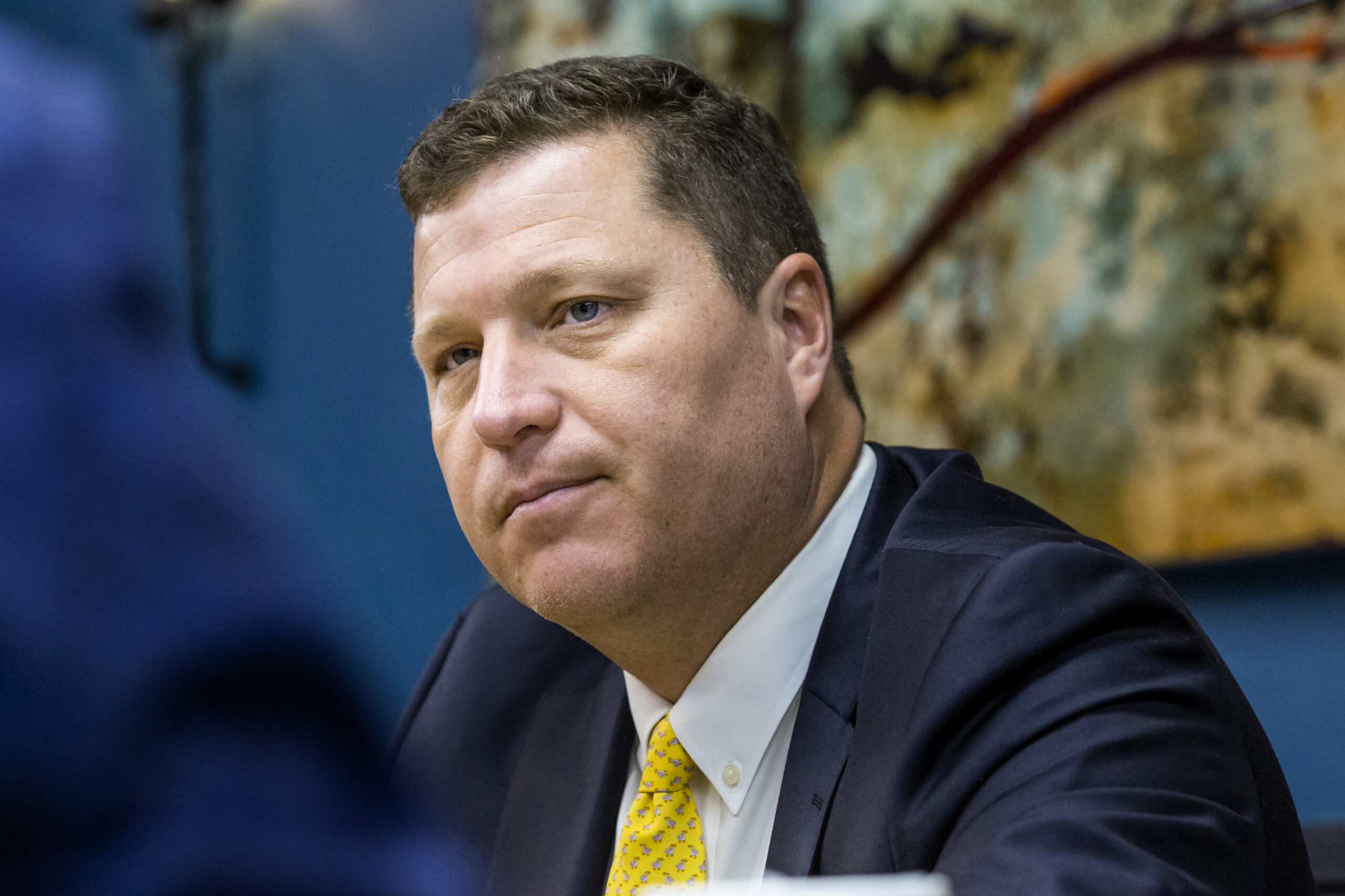 —"Brandes bill urges U.S. to repeal use of military force" via Kelly Hayes of Florida Politics
"House set to target social media companies" via Jim Saunders of News Service of Florida — In a politically charged issue that has become a rallying cry for DeSantis and many other Republicans, a House committee Tuesday will take up a proposal that targets large social-media companies that block users from their platforms. The bill (PCB COM 21-01), which will go before the House Commerce Committee, stems in part from decisions by Twitter and Facebook to block Trump from their platforms in January. DeSantis and Republican legislative leaders last month announced they would set new requirements for social-media companies, including clearing the way for lawsuits and financial penalties against platforms that violate the requirements.
"Critics fired up over proposed pot caps" via Dara Kam of News Service of Florida — The bills, filed by Rep. Spencer Roach and Sen. Ray Rodrigues, would place a 10% THC cap on smokable marijuana and limit THC levels to 16% in other medical-marijuana products, excluding edibles. They would also impose advertising restrictions on doctors who order cannabis for their patients. Medical marijuana advocates fiercely criticized the bills (HB 1455 and SB 1958). Roach's proposal "continues to encroach on the practice of medicine between a physician and their patients using outdated, random and scientifically unsubstantiated information," Apollo Beach physician Sasha Noe said adding that the proposed THC caps "are unnecessary and not scientifically based and only serve to create more barriers."
"Lawmakers will decide Florida Retirement System's fate during Legislative Session" via Jason Delgado of Florida Politics — The Legislature this Session will mull whether to reconstruct the Florida Retirement System under a new Republican proposal. Republican Sen. Ray Rodrigues' bill would require new government employees to enroll in an investment-style plan rather than the FRS. Rodrigues' proposal, in part, seeks to ensure the pension's long-term stability by barring future enrollment. The proposal comes as Florida faces $36 billion in unfunded actuarial liabilities, according to a Senate staff analysis. Unfunded actuarial liabilities are a measure used to determine if the state will have enough funds to satisfy future needs.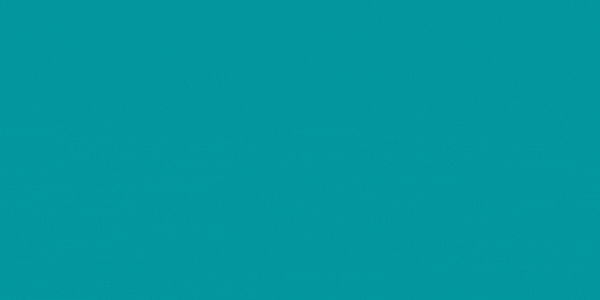 — TALLY 2 —
"Christine Hunschofsky's first Session will be a busy one" via Florida Politics staff reports — As Rep. Hunschofsky enters her first Legislative Session, she notes that her time serving Parkland as a City Commissioner and subsequently its Vice Mayor and Mayor taught her the importance of being singularly focused on serving constituents. Presently, the constituents of Hunschofsky's HD 96 are telling her their biggest concerns center on the ramifications of the COVID-19 pandemic. "Our big challenge this year is going to be the budget," she said. Additionally, Hunschofsky is focused on bills relating to the environment, gun safety, bicyclist and pedestrian safety, mental illness, law enforcement and background checks on athletic coaches.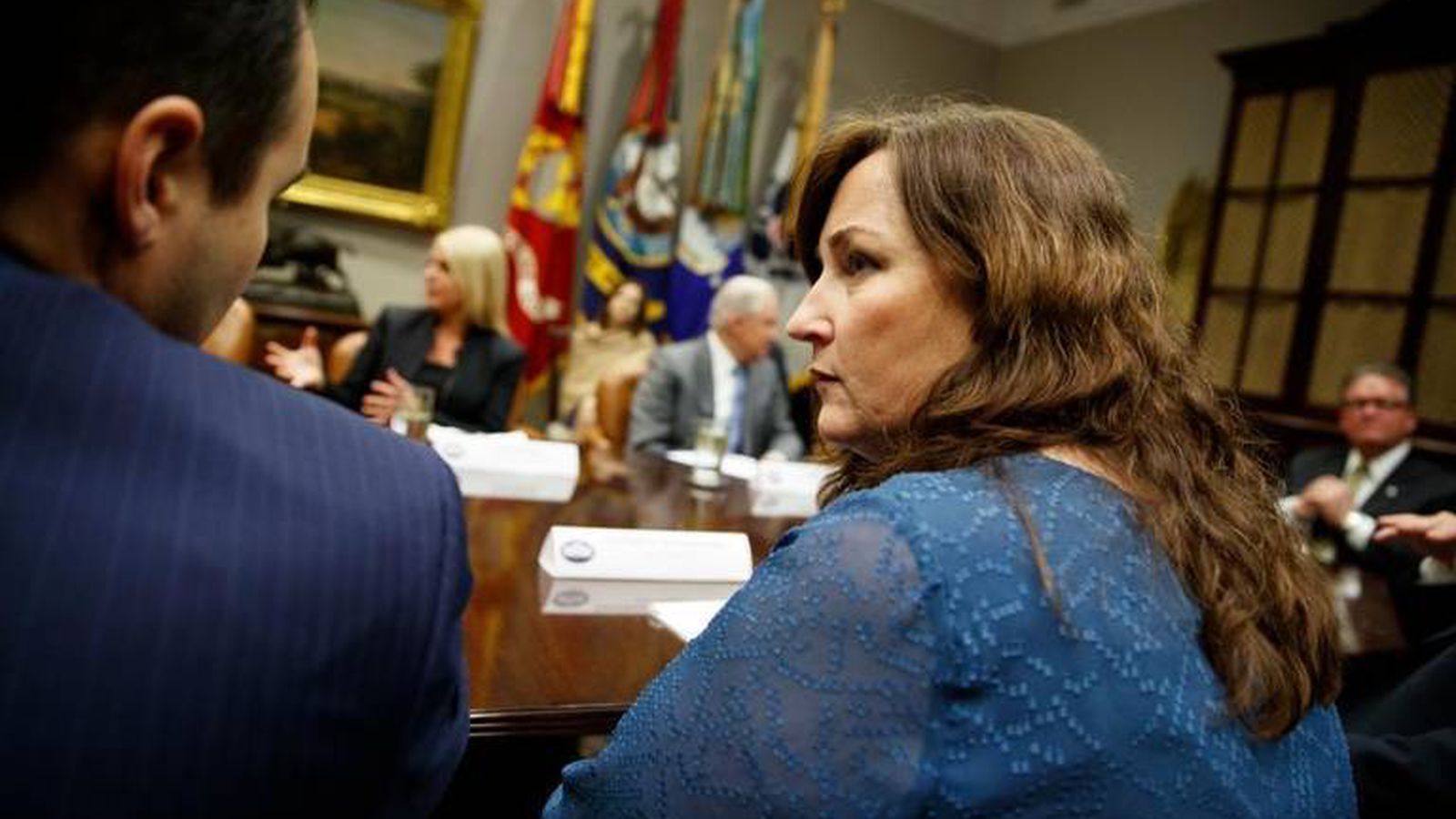 "Manny Diaz bill would set up stand-alone fund for emergency cash from feds" via Ryan Nicol of Florida Politics — Sen. Diaz filed legislation (SB 1892) setting up a new money pot to manage federal reimbursement cash for state emergencies. The Emergency Preparedness and Response Fund would be created under the Governor's office, giving the Governor more access to those funds during an emergency. "What this is doing is really creating a fund the Governor can use during the state of emergency, and then those moneys are reimbursed," Diaz told Florida Politics. "It makes it easier for the Governor, it makes it easier for them to keep track when moneys have been used or the reimbursement has come back. It gives us good transparency on what the cost of the emergency is and what funds are being reimbursed."
"House bill targeting COVID-19 vaccine fraudsters flies through final committee" via Kelly Hayes of Florida Politics — House legislation that would crack down on COVID-19 vaccine fraudsters passed through its final committee Monday afternoon. Pasco County Rep. Ardian Zika filed the proposal, which Sprowls named priority legislation. The legislation's final committee, the Senate Judiciary Committee, approved the bill unanimously, mirroring the votes of its prior two committees. The bill heads next to the House floor. The bill would stiffen penalties against fake websites and fraudulent COVID-19 ploys. In many instances, swindlers offer vaccine access in exchange for money. It also would prohibit the dissemination of false or misleading vaccine or PPE information with intent to defraud.
"Bipartisan bills call for $100 million annual Florida Forever funding floor" via John Haughey of The Center Square — Companion bills sponsored by a Senate Democrat and a House Republican seek to mandate the Legislature annually dedicate at least $100 million to Florida Forever, the state's environmentally sensitive land acquisition trust fund. Senate Bill 1510, sponsored by Sen. Linda Stewart, an Orlando Democrat, and House Bill 1211, sponsored by Rep. Thad Altman, an Indialantic Republican, were both filed Feb. 22. Neither has been assigned committees. "It is time the Legislature honors the will of Floridians and establishes recurring funds for the purpose of conservation," Stewart said. "While Florida continues to grow, we must be mindful of the need to preserve the state's environment for the well-being and enjoyment of future generations."
"Lawmakers aim to clean up waterways through PACE modernization" via Drew Wilson of Florida Politics — Several massive environmental proposals are up for consideration in the 2021 Legislative Session. DeSantis is again asking lawmakers for $625 million for water quality projects and he's also pitching a new bonding program that would help local governments address sea-level rise. Sprowls last week unveiled legislation that would put $100 million a year into flood mitigation and give tax breaks to homeowners who elevate their property. And Senate President Simpson is backing a measure that would refocus Everglades restoration efforts on northern water storage rather than the southern reservoir projects preferred by his predecessors.
"Lawmakers mull police, drone relationship" via Jason Delgado of Florida Politics — Drones may become a regular tool in law enforcement's toolbox under a new proposal by Republican Sen. Tom Wright. Florida state law permits police to use drones under limited circumstances. According to statute, use is restricted to search warrants, prisoner escapes and "imminent loss of life" situations. Wright's proposal, however, would expand usage. The measure, SB 44, would broaden police powers to include traffic management and evidence collection. Fire departments could also utilize drones to survey fire, flood and natural disaster damage under the proposal. Proponents contend drones are safer, faster and more efficient than manned helicopters.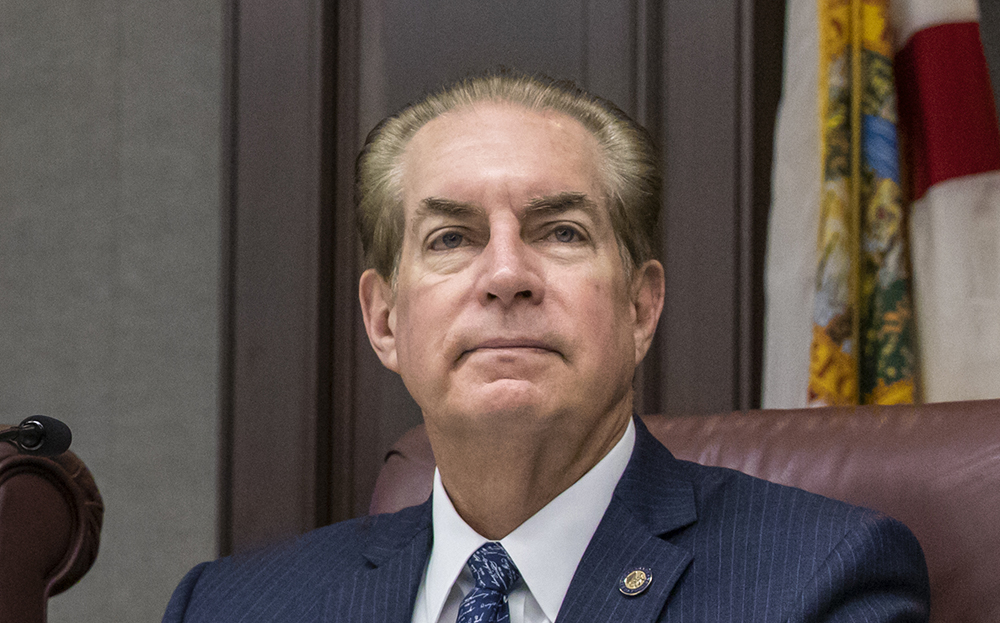 —"Senate military committee approves Tom Wright's rocket parts theft bill" via Scott Powers of Florida Politics
Not this again — "Alimony revamps filed in Senate, House" via The News Service of Florida — Proposals to revamp the state's alimony laws have reemerged for the 2021 Legislative Session. Sen. Joe Gruters and Rep. Anthony Rodriguez filed bills (SB 1922 and HB 1559) that would include eliminating the award of what is known as "permanent" alimony. Lawmakers have repeatedly considered alimony overhauls in recent years, with proposals dying during the 2020 Session. Former Gov. Rick Scott twice vetoed alimony proposals. In his second veto in 2016, Scott blamed an even more-contentious child custody component included in that year's version of the bill. In 2013, Scott vetoed a different version, objecting that alimony changes could have applied retroactively.
"With several booze bills on draft, front-runners emerge for 2021 Session" via Renzo Downey of Florida Politics — Lawmakers have prepared a jungle juice cocktail of bills re-imagining Florida's beverage laws, including proposals allowing customers to order drinks to go. The Department of Business and Professional Regulation cleared restaurants and bars to sell drinks to-go and for delivery in March, shortly after businesses began closing their doors. However, that green light only lasts through the end of Florida's COVID-19 state of emergency. But some lawmakers on both sides of the aisle see the current policy as a positive trial run for permanent legislation. DeSantis even threw his support behind the idea in September. Sen. Jennifer Bradley and Rep. Josie Tomkow's bills allowing cocktails-to-go have already both cleared their first panels unanimously.
—"How are laws made in Florida? How do you track a bill as it moves through Legislature?" via Howard Cohen of The Miami Herald
—"Lawmakers pitch new state mental health commission modeled off Parkland grand jury recommendation" via Ryan Nicol of Florida Politics
—"Bills being offered up by lawmakers from Palm Beach County" via Christine Stapleton of The Palm Beach Post
—"Sam Garrison bill targets school board members' pay" via A.G. Gancarski of Florida Politics 
—"Bill would rewrite chiropractor continuing education rules" via Drew Wilson of Florida Politics
—"Proposal would limit third-party delivery fees for restaurants during emergencies" via Kelly Hayes of Florida Politics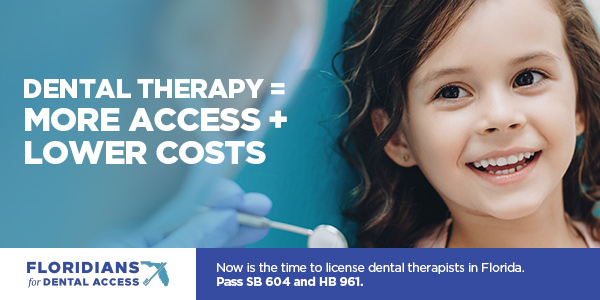 — SOS —
Assignment editors — Agriculture Commissioner Nikki Fried will hold an informal media availability following the Governor's annual State of the State remarks, right after DeSantis' speech, outside the House Chamber.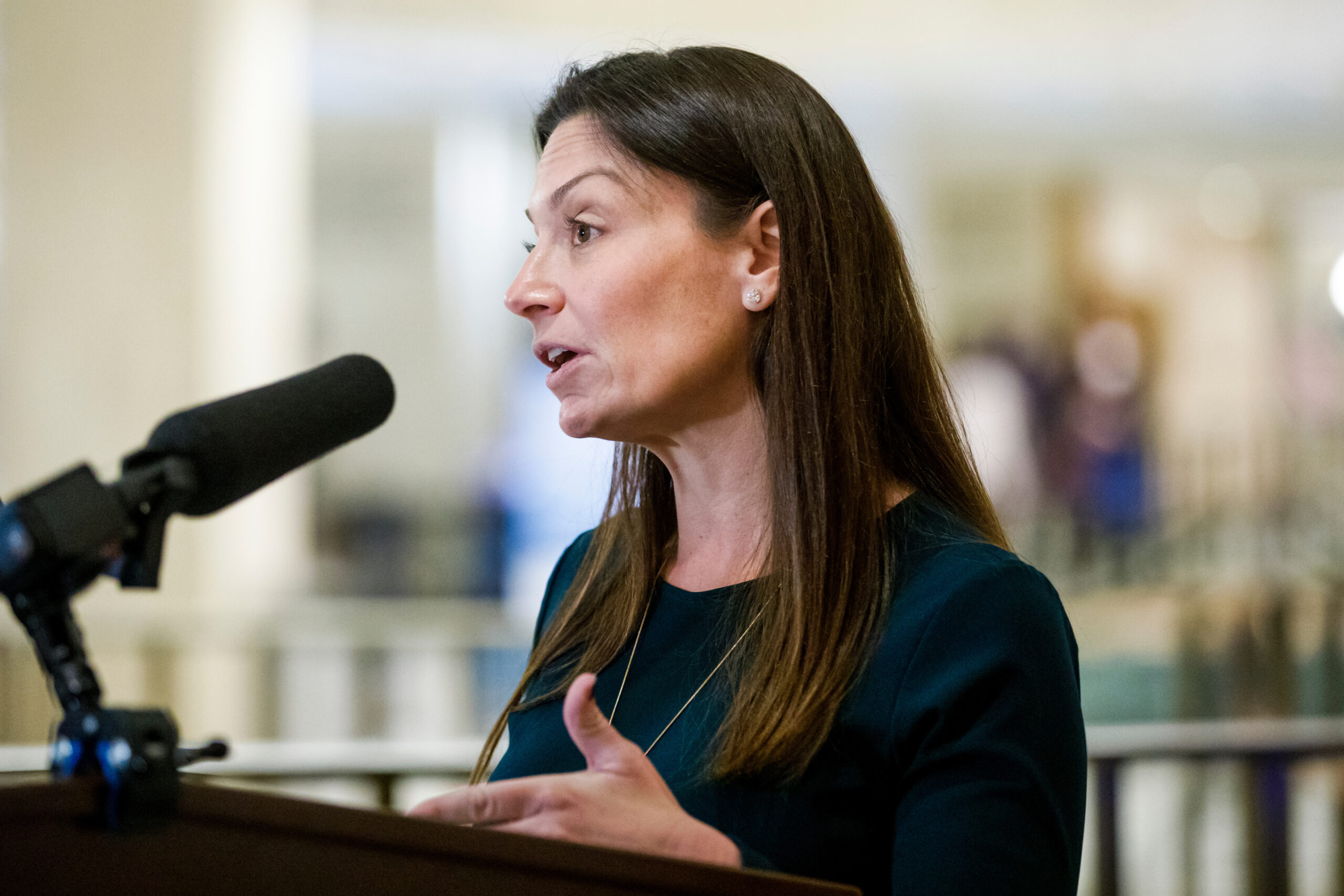 'Everyday Floridians' to respond to DeSantis State of the State address — A group of "everyday Floridians" with Progress Florida, Florida Watch, and various lawmakers from around the state are releasing a "people's response" to DeSantis's State of the State address, which opens the 2021 Legislative Session. The video introduces agenda items to take on the state's health and economic crises with an eye toward building a Florida "for the people," and not just "campaign donors, lobbyists, and special interests." The video premieres at noon on Facebook and YouTube. To access individual video clips by speaker, click here.
— CAP REAX —
TechFreedom calls 'Big Tech' legislation a 'brazen assault' on free speech — TechFreedom, a think tank that designs tech policy frameworks, says DeSantis' "Big Tech" bills run counter to Republican constitutional principles. Corbin Barthold of TechFreedom's Internet Policy Counsel said while the privacy bill is "pretty standard," the Transparency in Technology package "is extreme." … It's a brazen assault on the First Amendment. DeSantis wants to compel websites to speak. He can't. He wants those sites to be subject to campaign-finance law. They aren't. He wants consumer-protection law to erase free-speech rights. It won't. DeSantis is attacking the very constitutional principles Republicans just spent four years putting conservatives on the courts to protect," he said.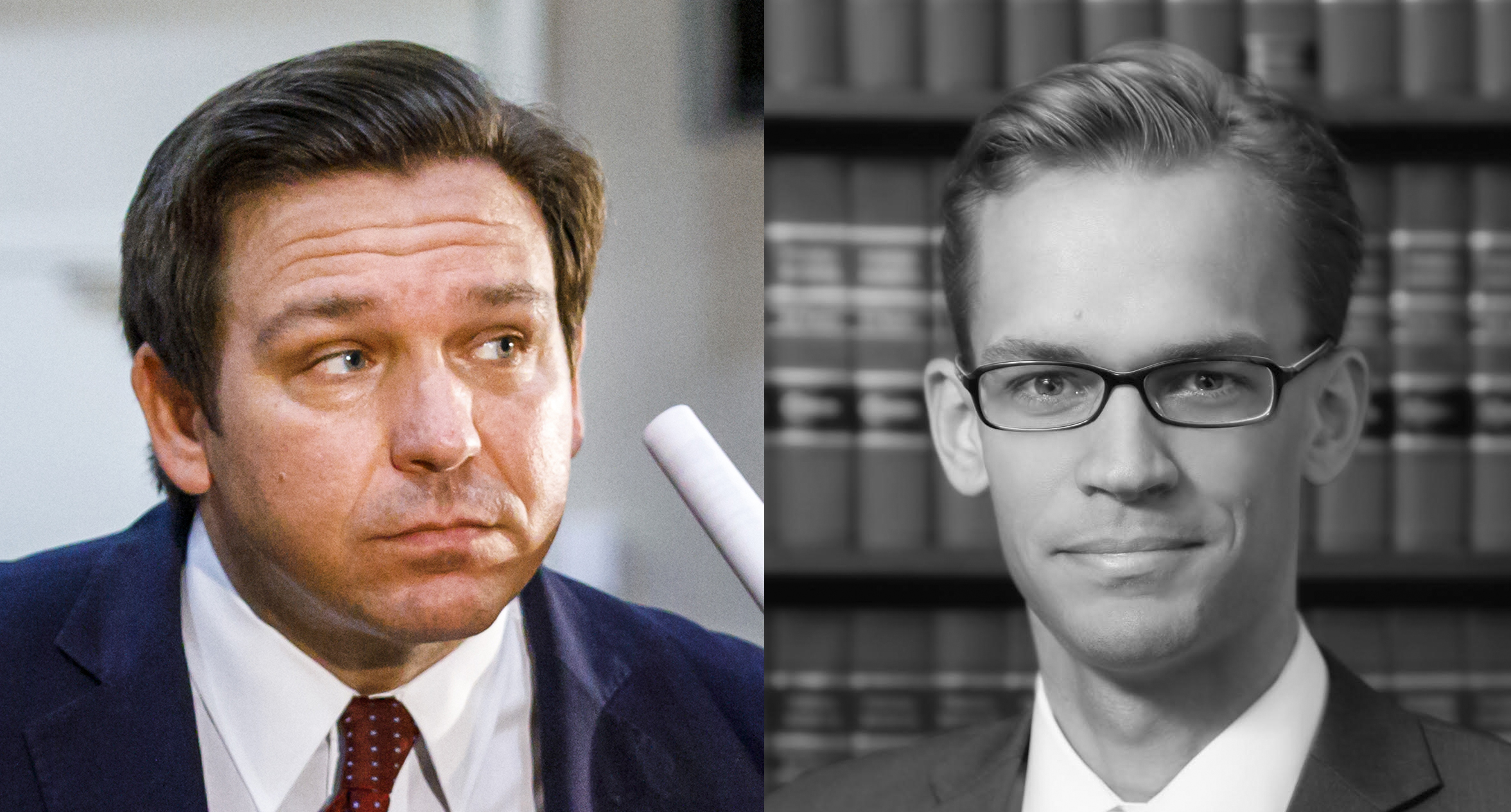 "Environmental Defense Fund focused on resiliency, electric cars" via Jacob Ogles of Florida Politics — For all the progress with investing in water quality projects in Florida, ongoing threats to the environment remain. The state, for example, remains third in the nation in carbon emissions, with some counties producing more pollution than others. "It makes sense one of the most at-risk should be taking the lead on this issue," said Dawn Shirreffs, Florida director of the Environmental Defend Fund. "We don't just have to adapt to climate change. It's not all about preparing for sea level rise." The EDF, a player in national environmental policy since 1967, this year will turn its eye on Florida during the Legislative Session.
FEA urges lawmakers to 'focus on what matters' this Session — On the eve of the 2021 Legislative Session, the state's largest teacher union urged the Governor and Legislature to shelve partisanship and advance policies that will help students, teachers and public schools. "This is not a normal year, and it's certainly not the time to abandon or lessen our commitments to students," said Andrew Spar, president of the Florida Education Association. "The pandemic made it abundantly clear that our classrooms are the best places for kids to learn. It demonstrated that public schools are essential to their communities and to the state's economy. After a year of incredible disruption and stress, we need to lift up and support public schools. Lawmakers must continue to invest in our students, teachers and all school employees. Public schools need the resources to help kids get past this pandemic and succeed."
Florida Association of Counties blasts ports proposal — Florida Association of Counties President Melissa McKinlay slammed a seaport regulation bill (SB 426/HB 267) over a provision that would supersede any local ordinances that "limit commerce" at seaports. "This potential legislation should be a concern for every county surrounding our state's 15 seaports. If our ports cannot make decisions locally about the size of vessels and type of cargo allowed to enter their area, then our ports cannot protect the economic and environmental interests of their communities," McKinlay said. The House bill is set to go before the Tourism, Infrastructure & Energy Subcommittee on Wednesday. The Senate bill is awaiting a hearing in the Transportation committee.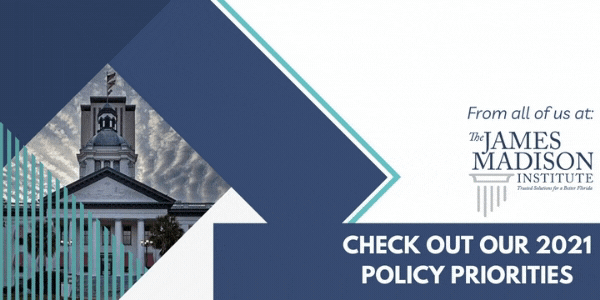 — LEG. SKED —
Assignment editors — Sen. Randolph Bracy to host a media conference on an update on legislation changing the minimum age of arrest after six-year-old Kaia Rolle was arrested at school by Orlando police officers for what was described as a "tantrum." The event begins 4 p.m., outside of Senate Chamber.
The Senate convenes for the 2021 Legislative Session, 9:30 a.m., Senate chamber.
The House convenes for the 2021 Legislative Session, 10 a.m., House chamber.
Gov. DeSantis will give the State of the State, the traditional opening of the 60-day legislative Session, 11 a.m., House chamber.
The House Finance & Facilities Subcommittee meets to consider HB 701, from Rep. Cyndi Stevenson, to establish a system to track complaints about insurance coverage for behavioral health, 1 p.m., Reed Hall, House Office Building.
The House Government Operations Subcommittee meets to consider HB 327, from Rep. Bob Rommel, to create a public-records exemption for people receiving shelter or assistance from agencies during emergencies., 1 p.m., Morris Hall, House Office Building.
The House PreK-12 Appropriations Subcommittee meets consider HB 3, from Rep. Dana Trabulsy, in part to create a program to deliver free books to elementary-school students identified as struggling readers, 1 p.m., Room 212, Knott Building.
The House Regulatory Reform Subcommittee meets to consider HB 735, from Rep. Joe Harding, to preempt occupational licensing by local governments, 1 p.m., Room 404, House Office Building.
Senate President Simpson will hold a media availability, 1 p.m., Room 401, Senate Office Building.
The Senate Commerce and Tourism Committee meets to consider SB 72, from Sen. Brandes, to provide COVID-19 legal protections to businesses, 1:30 p.m., Room 110, Senate Office Building.
The Senate Environment and Natural Resources Committee meets to consider SB 94, from Sen. Jason Brodeur, to move forward with water storage north of Lake Okeechobee, 1:30 p.m., Room 37, Senate Office Building.
The Senate Judiciary Committee and the House Health & Human Services Committee meets to consider SB 582 and HB 241, from Sen.Rodrigues and Rep. Erin Grall, to detail a series of parental rights on issues such as education and health care., Senate committee meets 1:30 p.m., Room 412, Knott Building. House committee meets 4 p.m., Room 212, Knott Building.
House Speaker Sprowls holds a media availability., 3:15 p.m., Room 333.
The Senate Children, Families and Elder Affairs Committee meets to consider SB 626, from Sen. Randolph Bracy, to prevent children under the age of 7 from being arrested, 4 p.m., Room 37, Senate Office Building.
The Senate Criminal Justice Committee meets to consider SB 980, from Sen. Keith Perry, to increase criminal penalties those who assault public transit workers., 4 p.m., Room 110, Senate Office Building.
The Senate Education Committee meets to consider SB 886, from Sen. Perry Thurston, to study the effects of COVID-19 on schools and students, 4 p.m., Room 412, Knott Building.
The House Commerce Committee meets to consider PCB COM 21-01 to make changes to crack down on technology companies, including barring social-media companies from blocking political candidates, 4 p.m., Morris Hall, House Office Building.
The House Pandemics & Public Emergencies Committee meets to consider HB 7005, from Rep. Colleen Burton, to shield health care providers from coronavirus-related lawsuits., 4 p.m., Room 404. House Office Building.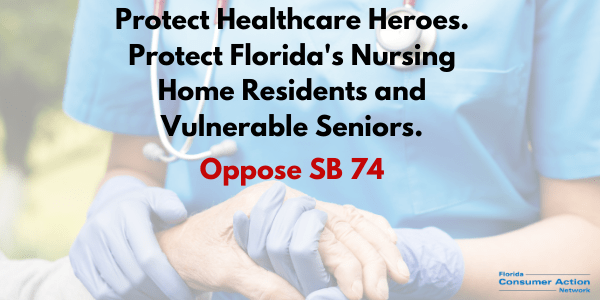 — LOBBY REGS —
New and renewed lobbying registrations:
Virgil Batcher, Cotney Construction Lobbying: Florida RACCA
Laura Boehmer, David Browning, Clark Smith, Monte Stevens, Sheela VanHoose, The Southern Group: Certification Partners, Connecting Everyone with Second Chances, Glasswrx US, Marine Resources Development Foundation
Mary Breeden: National Multiple Sclerosis Society
Wilbur Brewton, Brewton Plante: Manatee Harvesting Co.
Christopher Carmody, GrayRobinson, Boy Scouts of America Greater Tampa Bay Area Council
Charles Cluburn, New Capitol IT: salesforce.com
Mark Flanagan, Strategic Policy Partners: Citrus County Hospital Board
Nicole Kelly, The Southern Group: Connecting Everyone with Second Chances
Lori Killinger, Kasey Lewis, Martin Lyon, Lewis Longman & Walker: HCA Healthcare
Paul Lowell, Converge Government Affairs of Florida: Zillow Group
James Spratt, CAS Governmental Services: City of Bartow, City of Belle Glade, City of Moore Haven, City of Okeechobee, City of Wauchula, Florida Federation of Fairs, Glades County Board of Commissioners, Hardee County Board of County Commissioners, Okeechobee County Board of County Commissioners, Town of Pembroke Park
Lauren Whritenour, Cynergy Consulting: Hialeah Inc
— GO, RON, GO —
The Legislative Session has arrived, and that means Ron Pierce is turning on his pedometer.
The CEO of RSA Consulting announced last month that he would walk 556 miles over the next 60 days aims to raise money for Southeastern Guide Dogs, a charitable organization that provides service dogs for visually impaired individuals, veterans, and children who suffered a loss of a parent in the military.
RSA is calling it the "Steps for Session Challenge."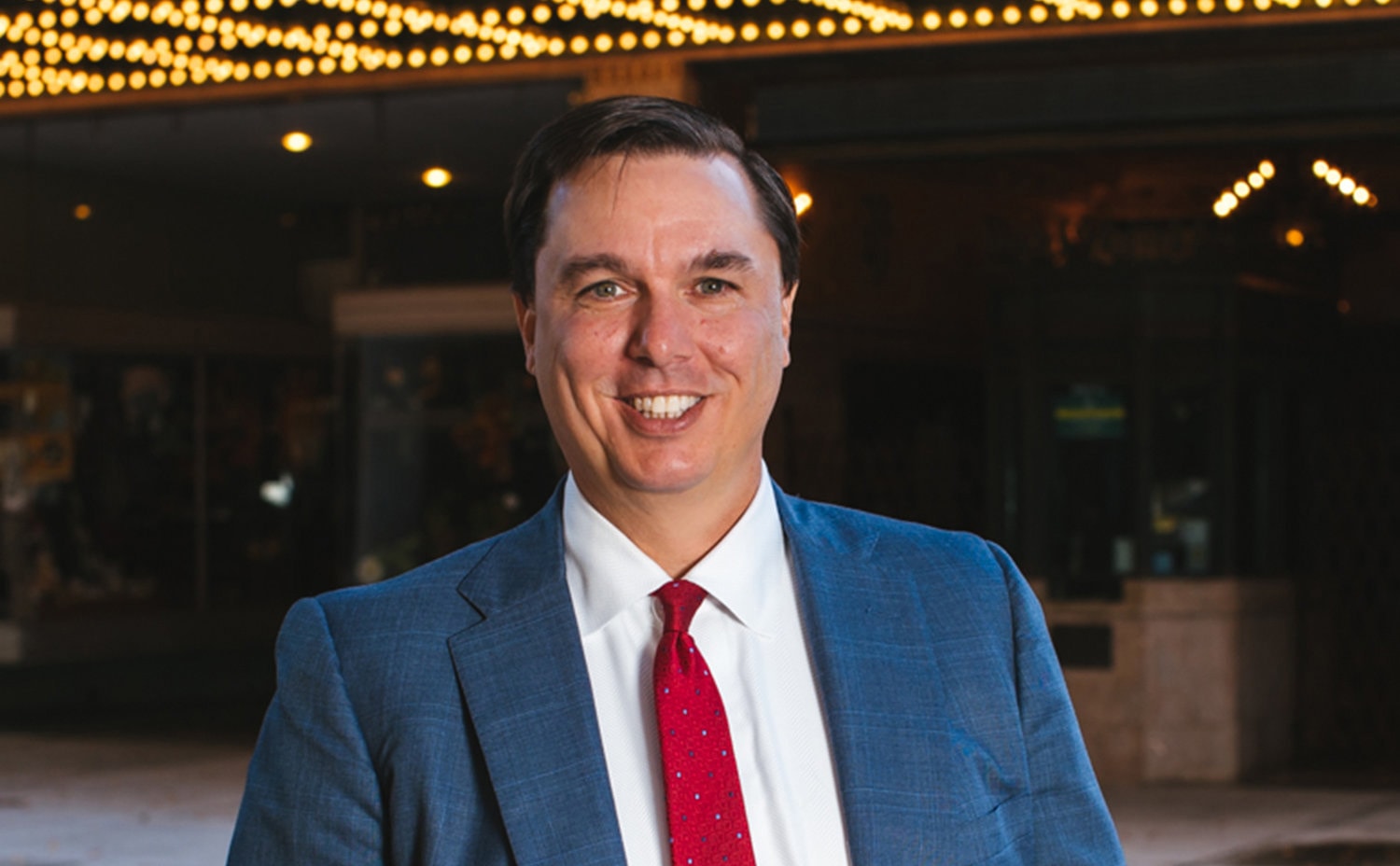 The rules are simple: He walks the equivalent of a Tampa-to-Tally round trip. You open your checkbook (or type in your card number, really).
The event was inspired by his love of animals and Sammi, the puppy Pierce recently adopted and named the "Chief Treat Officer" at his firm — she comes to the office daily and delivers a daily dose of "aww" via her own Twitter account, @RSAPup.
Pierce will track his progress using a smartwatch. You can follow along on Twitter at @RSAConsulting. To donate chip in, visit Tampa Walkathon: Ron Pierce — Southeastern Guide Dogs Inc.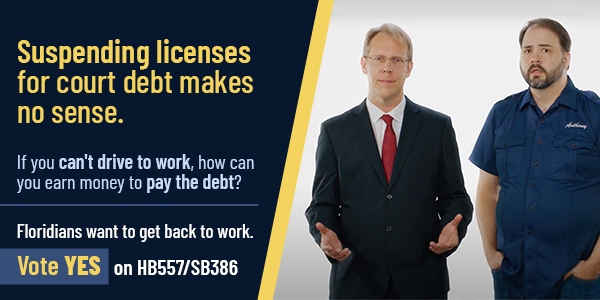 — STATEWIDE —
"Florida officials seek to replace jobless benefits system" via Bobby Caina Calvan of The Associated Press — The Department of Economic Opportunity, which oversees the state's unemployment system, is asking lawmakers for $73 million over the next two years to modernize the unemployment system that left hundreds of thousands of jobless Floridians without unemployment checks for weeks and sometimes months. DEO launched a review of the system and presented it Monday to the legislative select committee on pandemic preparedness and response. The report makes clear that the system was neither prepared nor responsive at a time of crisis, when some 1.3 million Floridians, at the peak of unemployment in April, tried to access benefits through online portals that continually crashed or phone systems that only added to frustrations.
"Teachers union poll finds educators enormously unhappy with DeSantis" via Jacob Ogles of Florida Politics — Teachers aren't giving Gov. DeSantis high marks this year. A new poll from the Florida Education Association of its membership finds disappointment in the state's priorities — and in how they personally have been treated amid the COVID-19 pandemic. The Clearview Research poll found 76% of teachers in Florida disapprove of his job performance, and just 21% approve. That net -45 rating marks a dramatic shift from two years ago, when the then-newly inaugurated Governor had a 40% approve, 30% disapprove rating among FEA members. Education Commissioner Richard Corcoran also has a net -36 percentage point approval rating, with 17% giving a favorable mark and 67% grading him unfavorably.
"Vacancies block Florida board from meeting on land preservation grants" via Tracey McManus of the Tampa Bay Times — Both Pinellas County groups that submitted state applications for a limited amount of 2021 land acquisition dollars were already facing stiff competition. Sixteen applicants statewide have asked for a combined $27.3 million from a $10 million pot of Florida Communities Trust funding. But now, their chances of obtaining state grants to preserve greenspace are even slimmer. The five-seat Florida Communities Trust governing board has two vacancies, because Gov. Ron DeSantis has not appointed new members. Without the four members for a quorum, the first-quarter meeting where the board votes on grants has not been scheduled.
"Ron DeSantis appoints three to Enterprise Florida's Board of Directors" via Renzo Downey of Florida Politics — DeSantis made three appointments Monday to the Enterprise Florida Board of Directors. DeSantis reappointed Sonya Deen Hartley while making new appointments for Scott Ross and Cody Khan. Deen Hartley, of Tallahassee, is vice president of government relations for JM Family Enterprises. Previously, she was a senior director with Diageo. The EFI board of directors has 59 voting members from across the public and private sectors. The Governor, who is also a board member, is responsible for appointing six members.
Appointed — John Weatherford to the Tampa Hillsborough Expressway Authority Board of Directors, Dr. Paul Hsu, Lewis Bear, Jr. and Robert Jones to the University of West Florida Board of Trustees and Craig Mateer to the Greater Orlando Aviation Authority.
"'Keep doing what you're doing': Spring breakers thank DeSantis for keeping state open" via Melanie Michael of WFLA News Channel 8 — The Tampa Bay area is busier than ever as spring breakers flock to Florida to escape the cold, raising questions about whether the community can stay safe. Over the weekend, traffic was backed up for hours as tourists arrived. Visitors from places like California are thanking Gov. DeSantis for keeping the state open for business during Spring Break. Those who are visiting say they were attracted to visiting the Sunshine State, Tampa Bay in particular, because there's plenty of space with endless beautiful beaches ranked nationally.
"Impact Florida helps close student achievement gaps, drive fair education" via Peter Schorsch of Floria Politics — As the arduous work of a COVID-19-infused Session begins, the Legislature is looking for ways to support education without breaking the already-squeezed. There's one organization, just celebrating its second anniversary, that's making a quiet impact to drive progress for our schools and achievement for all students, without the Legislature having to budget a penny for it. Impact Florida, headed by veteran educator Mandy Clark, is cultivating real, meaningful change by sharing best practices at the district level. The organization uses a "Districts for Impact" initiative to identify what's working in one school district and sharing it with other districts around the state.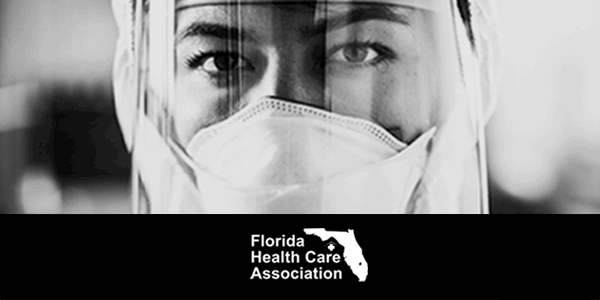 — JUST OFF EMBARGO —
DeSantis has the advantage over two of his potential rivals in 2022, new polling shows.
A Mason-Dixon poll showed DeSantis, a Republican, would hold a 51%-42% edge over Agriculture Commissioner Fried, the lone Democrat holding statewide office in Florida.
His lead grows to double digits if Democratic U.S. Rep. Charlie Crist, a former Governor, is his Election Day challenger. The incumbent would win that matchup 52% to 41%.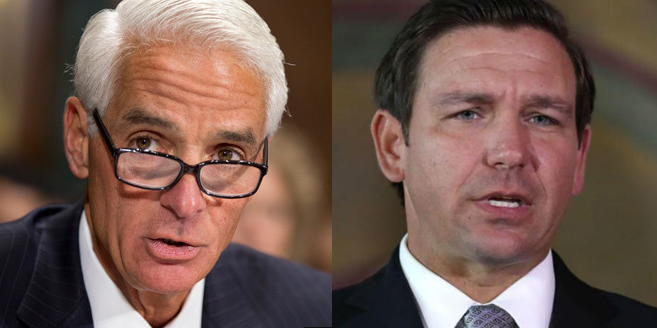 The poll was conducted Feb. 24-25 via live telephone interview. It has a sample size of 625 registered Florida voters. The margin of error is plus or minus 4 percentage points.
Though regional samples were smaller, they show DeSantis ahead in every corner of the state except South Florida, where both Democrats lead by more than 20 points.
Fried and Crist hold a sizable lead among Black voters and a narrow one among Hispanics, but DeSantis appears to have White voters locked down. Against Crist, DeSantis wins the demo 63%-31%. The gap would only tighten by two points if Fried were the nominee.
Neither Fried nor Crist have formally launched a campaign for Governor, though both have been making moves they are considering a run.
Meanwhile, the polling indicates DeSantis would have the upper hand no matter who wins the nomination — his job approval rating registered at plus-11, with 53% behind him and 42% disapproving.
— 2022 —
First on #FlaPol — "Adam Brandon launches bid to succeed Clay Yarborough in HD 12" via A.G. Gancarski of Florida Politics — A Rogers Towers lawyer, recently returned from a tour of duty serving at Guantánamo Bay as a legal team commander in the Navy Reserve, is turning from fighting terrorism to fighting for conservative values. On Monday, Brandon launched his bid for the state House. He hopes to replace Rep. Yarborough in HD 12, as Yarborough sets his sights on an open Senate seat. Before formally launching, Brandon told Florida Politics earlier this year what his campaign might look like. Brandon, should he be elected, would be the second Rogers Towers firm member to represent Jacksonville, joining Rep. Wyman Duggan of HD 15.
— FOR YOUR RADAR —
The LIBRE Initiative-Florida announced Monday that it has hired Daniel Martinez as its Florida coalitions director.
In his new role, Martinez will work with LIBRE activists, volunteers and staff members across the state to advance the organization's priorities.
Martinez comes to LIBRE with 10 years of professional experience working in state government, political campaigning, grassroots coalition building and most recently as a legislative aide to Hialeah Republican Sen. Manny Diaz Jr.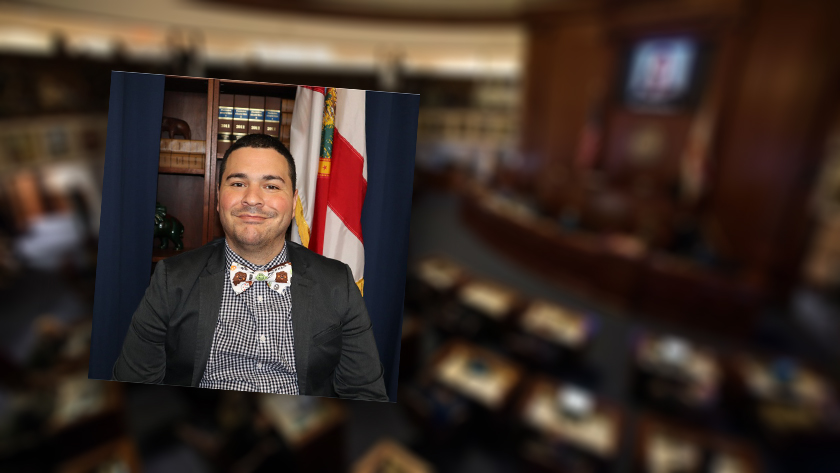 The LIBRE Initiative is an interest group aimed at building support for libertarian views on limited government, property rights, school choice and the economy within Hispanic communities. It is backed by Americans for Prosperity, part of the Koch family network.
"As the son of Cuban immigrants who fled to this country seeking opportunity and liberty, Daniel understands how important it is to break down barriers that are preventing people — including Florida's Latino community — from living out their version of the American dream. I am excited to see how Daniel will help LIBRE expand its footprint in the Sunshine State," LIBRE Initiative executive director David Velazquez said.
AFP-FL state director Skylar Zander added, "I couldn't be happier to welcome Daniel to the Florida team. Over the years, Daniel and I have worked on issues of mutual importance and have seen Daniel's enthusiasm, energy and passion to help expand opportunity and freedom for all. I am confident that Daniel will bring this same passion in his new role as coalitions director."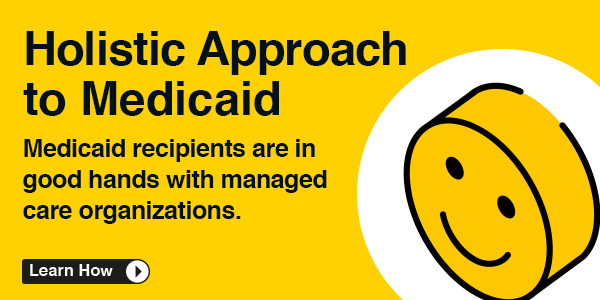 — CORONA FLORIDA —
"Florida reports 1,700 new coronavirus cases, a steep decline one year after first case reported" via Cindy Krischer Goodman of The South Florida Sun-Sentinel — As vaccination continues in Florida, the state reported a steep decline in new COVID-19 cases Monday. Florida reported 1,700 new coronavirus cases on Monday and another 147 new resident deaths linked to COVID-19. The state has now reported 1,910,921 cases since the pandemic began. The seven-day average for new cases has been declining since Jan. 8 when it hit 17,991 new cases in a single day. Monday tends to be a day that fewer new cases are reported. However, the first day of March seems to have brought the lowest number of new cases since before the summer peak.
"Florida's COVID-19 vaccine plan for people under 65 creates confusion" via David Fleshler and Cindy Krischer Goodman of The South Florida Sun-Sentinel — Vaccines for COVID-19 just became available to a lot more people in Florida, creating confusion as doctors, pharmacies and health officials try to figure out what it will take to get a shot. Publix said Monday no documentation would be required for vaccination under Friday's executive order by DeSantis that extended eligibility to anyone under 65, provided their doctor determined they were "extremely vulnerable" to the disease.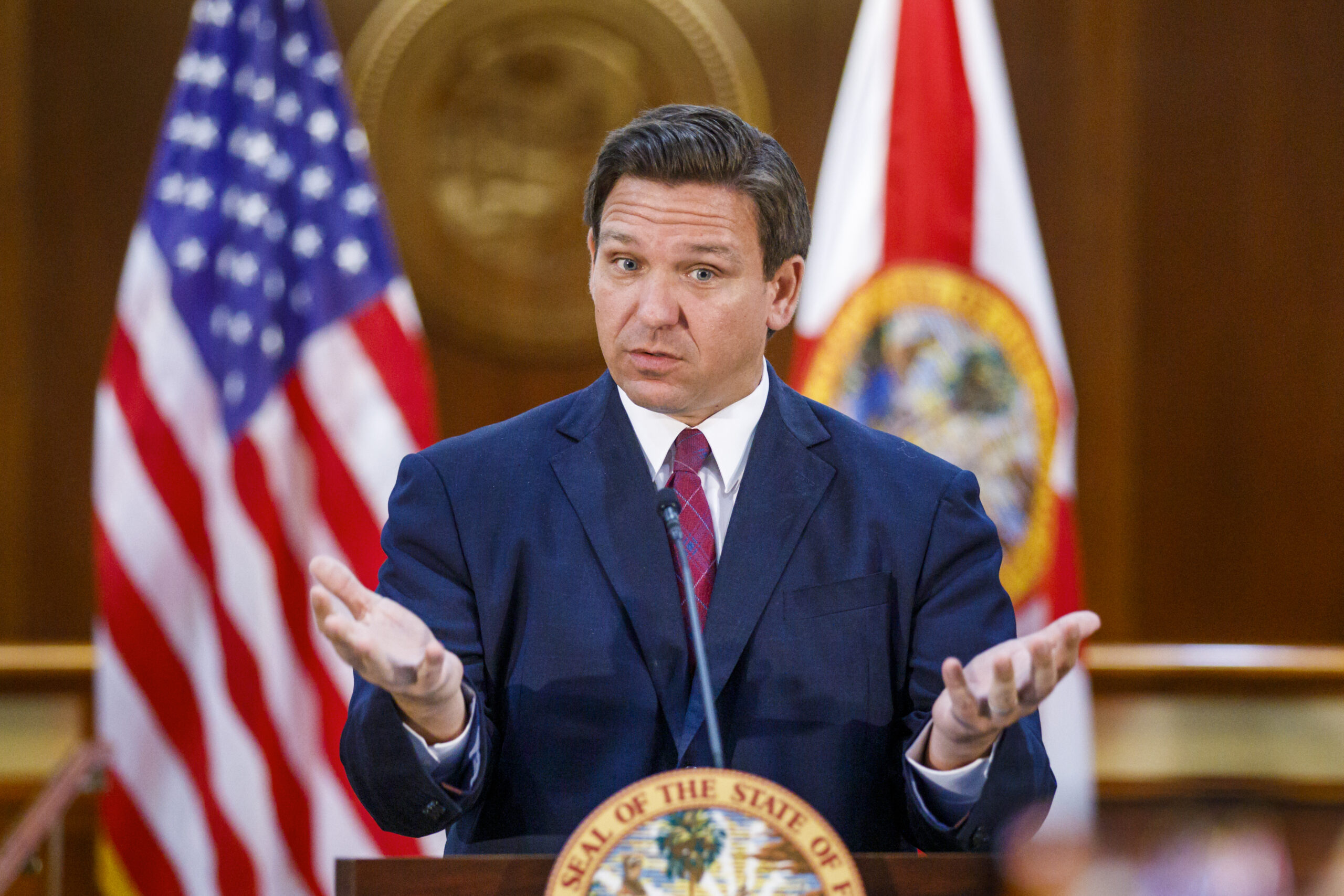 "Florida teachers, police, firefighters over 50 can get COVID-19 vaccine" via The News Service of Florida — DeSantis on Monday signed an executive order to expand COVID-19 vaccinations to law enforcement officers, firefighters and K-12 teachers who are 50 or older.  DeSantis told reporters at a press conference earlier in the day in Tallahassee that he would issue an executive order later in the day to mark an additional expansion of vaccinations that have focused since late December on people age 65 or older. Also previously included in the first phase of vaccine administration are long-term care facility residents and staff, people 65 or older and health care staff with direct patient contact.
"Walgreens soon will be the next to offer vaccine in Florida" via Lisa J. Huriash of The South Florida Sun-Sentinel — Walgreens soon will be the next pharmacy chain to begin offering the COVID-19 vaccine in Florida, joining a growing list of companies that have expanded the distribution of doses, the federal government confirmed Monday. Walgreens hasn't yet said which stores or counties will have the vaccine, and a spokesperson for Walgreens did not respond to emails and phone calls that requested more details. But "Walgreens has been added in Florida," said Katherina Grusich, a spokeswoman for the CDC. Walgreens' vaccine participation in Florida "may depend on when vaccine is ordered and delivered, and pharmacy partners are still placing orders for this week," Grusich said.
"HHS tells Florida it won't change vaccine allocation to account for snowbirds" via Alex Daugherty of the Miami Herald — The Department of Health and Human Services declined to change the allocation of COVID-19 vaccines to account for the thousands of seasonal residents who move to Florida during the winter months after a majority of the state's members of Congress asked it to do so in January. Sen. Marco Rubio's office received a letter from the HHS assistant secretary for preparedness and response, Robert Kadlec, after Rubio and 17 of the state's 27 U.S. House members, including Republicans and Democrats, said the influx of "snowbirds" strained the supply of vaccines.
"'Pathetic failure of leadership': DeSantis blasts Joe Biden's school reopening plan" via Renzo Downey of Florida Politics — . DeSantis made a rare direct attack against Biden, accusing the President of a "pathetic failure of leadership" on reopening schools. During an interview airing Sunday with Mark Levin on Fox News, the Governor said the evidence is clear that in-person education hasn't caused COVID-19 outbreaks. Democrats, including Biden, are listening more to teachers' unions than the science, DeSantis leveled. "This is just purely being subservient to a special interest, and Biden has been one of the worst in it, because when he says, 'My goal is to get 50% of the schools in person in 100 days,' we've already had that," DeSantis said.
"As Governor cherry-picked data, the pandemic took a toll on Florida sunshine laws" via Mary Ellen Klas of the Miami Herald — For months, Thomas Hladish, a research scientist at the University of Florida's Emerging Pathogens Institute, asked the Florida Department of Health to let him use information from thousands of contact tracers the state had hired to interview Floridians who tested positive for COVID-19. He and his colleagues wanted to better understand where transmission was occurring in Florida so officials could put more effective policies in place. But Hladish, who was on FDOH's payroll for part of last year building statistical forecasting models about the disease, was stonewalled. He was then told not to even acknowledge the state had a set of data that showed when and where people tested negative for COVID-19 in Florida.
"Nikki Fried wants Vanessa Baugh gone" via Jacob Ogles of Florida Politics — Nikki Fried, in a letter to DeSantis, asked him to take action against Manatee County Commissioner Vanessa Baugh days after the commission declined to strip her of her board chair position. That came after emails revealed Baugh asked to be put on a VIP list to receive a COVID-19 vaccine. DeSantis has, in the past, removed both Democrats and Republicans from office. But the Baugh scandal has been closely tied to criticism of DeSantis himself. Fried simultaneously called for an investigation by Congress into how Florida has distributed its federal allotments of vaccines. She wrote a letter to the chair of the House Select Subcommittee on the Coronavirus Crisis asking for scrutiny of alleged political corruption, particularly at the Lakewood Ranch event.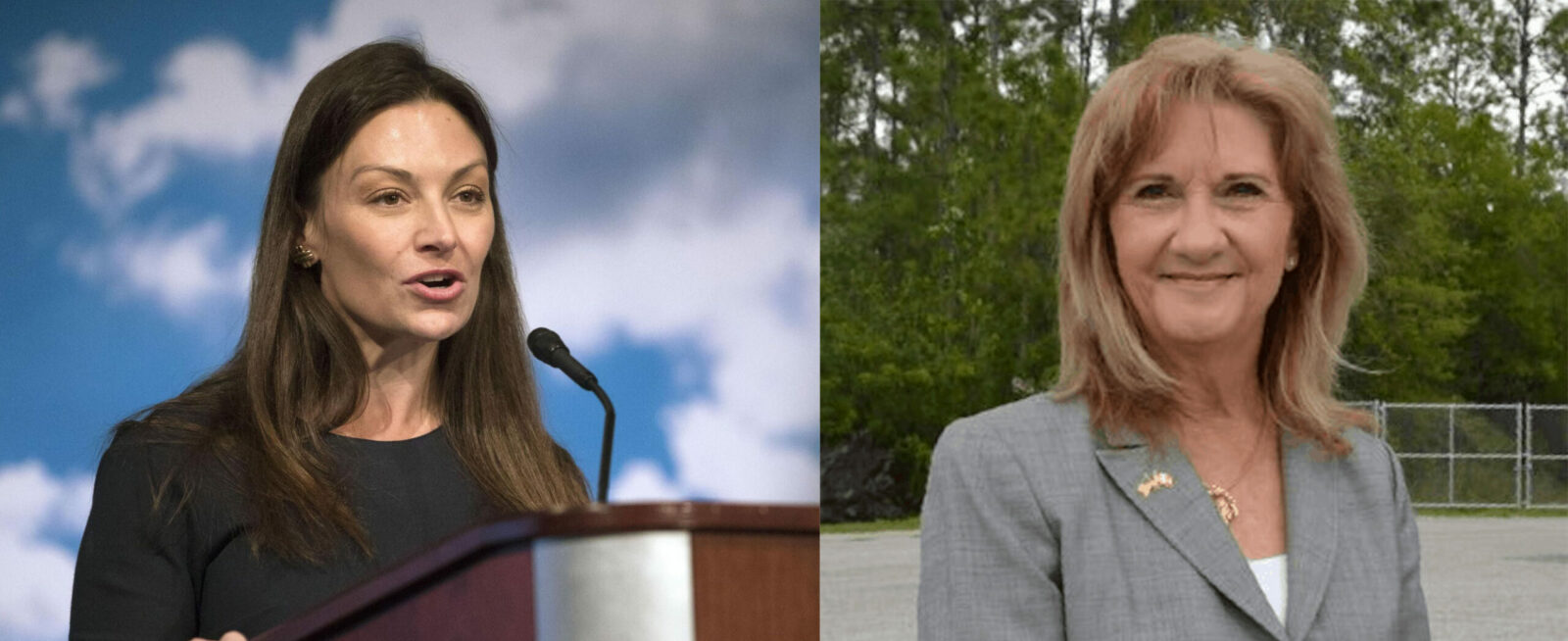 —"Fried's call for suspension will go nowhere" via Joe Henderson of Florida Politics
"Fearing COVID-19 surge, Florida officials crackdown on spring breakers" via Arian Campo-Flores of The Wall Street Journal — Nearly a year after some Florida spring breakers refused to let the coronavirus interrupt their parties and helped trigger a wave of lockdowns, this city is bracing for a fresh crop of revelers. Though many colleges have canceled spring break to prevent students from congregating in vacation spots, officials here are expecting a large influx over the coming weeks. Flights and hotels are cheap. Brutal winter storms in much of the country left people yearning for an escape. And Florida's pandemic rules on bars and nightclubs are more lenient than those in many states.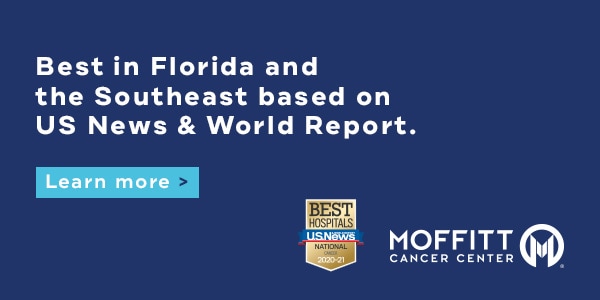 — CORONA LOCAL —
"Some Jacksonville teachers under 65 received COVID-19 vaccine earlier than expected" via Emily Bloch of The Florida Times-Union — Educators that are too young to get the COVID-19 vaccine according to DeSantis' prioritization standards were able to receive their first dose earlier than expected. On Sunday, several teachers posted on social media channels about getting their first dose of the vaccine from Jacksonville's Regency Square site, but they weren't supposed to get it yet. According to an executive order published by DeSantis, state-run sites are only able to start vaccinating K-12 school personnel that are at least 50 years old starting Wednesday.
—"Okaloosa health department now offering vaccines to the 'extremely vulnerable' over age 16" via Tom McLaughlin of The Northwest Florida Daily News
"Orange leaders express optimism in bout with coronavirus as positivity rates, hospitalizations drop" via Stephen Hudak and Ryan Gillespie of the Orlando Sentinel — Amid steady declines in rates of positive COVID-19 tests, hospitalizations, cases in assisted living facilities and other key metrics, Orange leaders expressed optimism the county was in good shape after a spike in previous weeks. Also, the county has vaccinated about half its senior population with at least one dose of the vaccine to prevent further infections. But restrictions shouldn't be loosened, said Dr. Raul Pino, the local state health officer, or the region could again slip. "I have to say, the county is in very good shape," he said. "That doesn't mean we have to in any form or shape, relax what we're doing."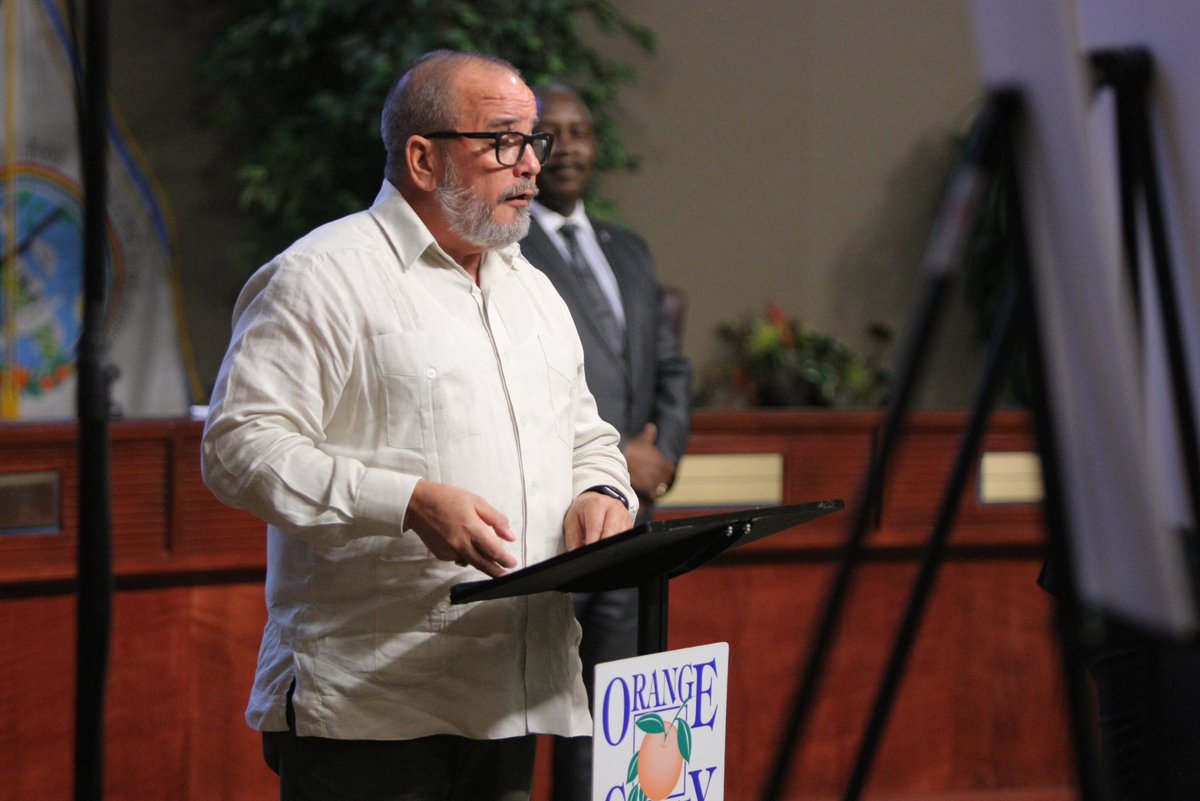 "USF researchers keeping a close eye on COVID-19 variants in Tampa Bay" via Divya Kumar of the Tampa Bay Times — A new study at the University of South Florida will try to better understand variant strains of the coronavirus circulating in the Tampa Bay area. By studying the genetic makeup of virus samples collected at Tampa General Hospital and the USF Tampa campus, researchers are hoping to provide data that will help local officials make more informed decisions. So far, the data has been consistent with state records — the variant first reported in the United Kingdom shows up in about 5% of samples, while those from South Africa and Brazil have not yet appeared here. "I prefer (the results) stay boring," said researcher Tom Unnasch, a professor of epidemiology.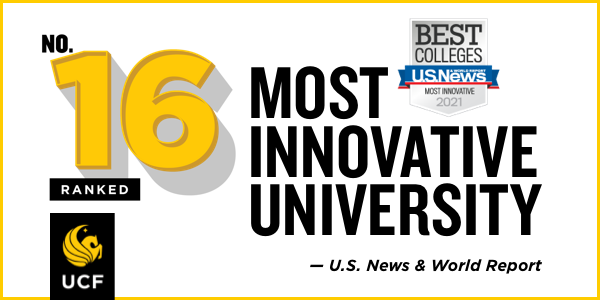 — CORONA NATION —
"The coronavirus is finally starting to run out of new people to infect" via Caitlin Rivers for The Washington Post — Coronavirus trends have improved markedly in the past six weeks. Average daily reported cases in the United States have fallen from 250,000 in early January to 70,000 now. Is the drop in cases the result of more cautious behavior after the holiday spikes or of tighter restrictions put in place by state and local governments? Those public health measures work, and they're still helping. But a year into the pandemic, with a horrific number of deaths, another explanation might be emerging: After millions of infections and the start of a vaccination campaign, the virus is finally, slowly, starting to run out of new people to infect.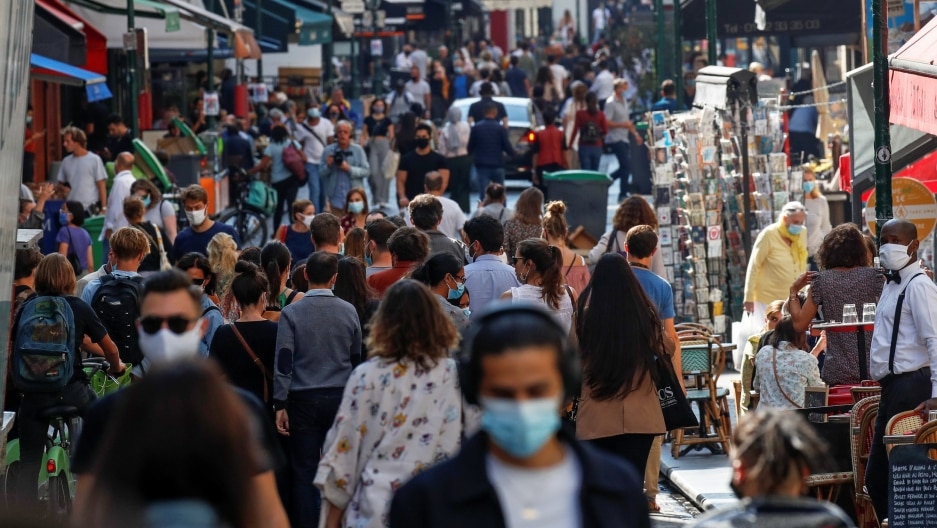 "The number of hospitals reporting full ICUs has fallen by nearly 50% since early January" via Aleszu Bajak of USA Today — Detailed data released this week by the U.S. Department of Health and Human Services illustrates the impact of the COVID-19 pandemic on the nation's hospitals. From Olympic Medical Center in Port Angeles, Washington, to Sibley Memorial Center in Washington, D.C., USA TODAY found 175 hospitals reporting full intensive care units as of Feb. 25. A total of 302 hospitals reported more COVID-19 patients in the ICU compared with the previous week, and 493 had more COVID-19 patients overall. The number of hospitals reporting full intensive care units has fallen by nearly 50% since early January.
"Johnson & Johnson vaccine deepens concerns over racial and geographic inequities" via Isaac Stanley-Becker of The Washington Post — The nation has a third weapon to wield against the coronavirus, and this one doesn't need to be kept frozen or followed by a booster shot. Those attributes of Johnson & Johnson's coronavirus vaccine, which gained regulatory clearance on Saturday, promise to help state and local officials quell the pandemic. First, however, they will need to determine its place in an expanding antivirus arsenal, where it joins vaccines with sky-high efficacy rates that are still in short supply. Decisions to send the shots to harder-to-reach communities make practical sense, because Johnson & Johnson's single-shot vaccine is easier to store and use.
"States easing virus restrictions despite experts' warnings" via Heather Hollingsworth and Tammy Webber of The Associated Press — States eager to reopen for business are easing coronavirus restrictions despite warnings from health experts that the outbreak is far from over and that moving too quickly could prolong the misery. The push to reopen comes as COVID-19 vaccine shipments to the states are ramping up. Nearly 20% of the nation's adults — or over 50 million people — have received at least one dose of vaccine, and 10% have been fully inoculated. On Monday, CDC head Rochelle Walensky, urgently warned state officials and ordinary Americans not to let down their guard, saying she is "really worried about reports that more states are rolling back the exact public health measures that we have recommended."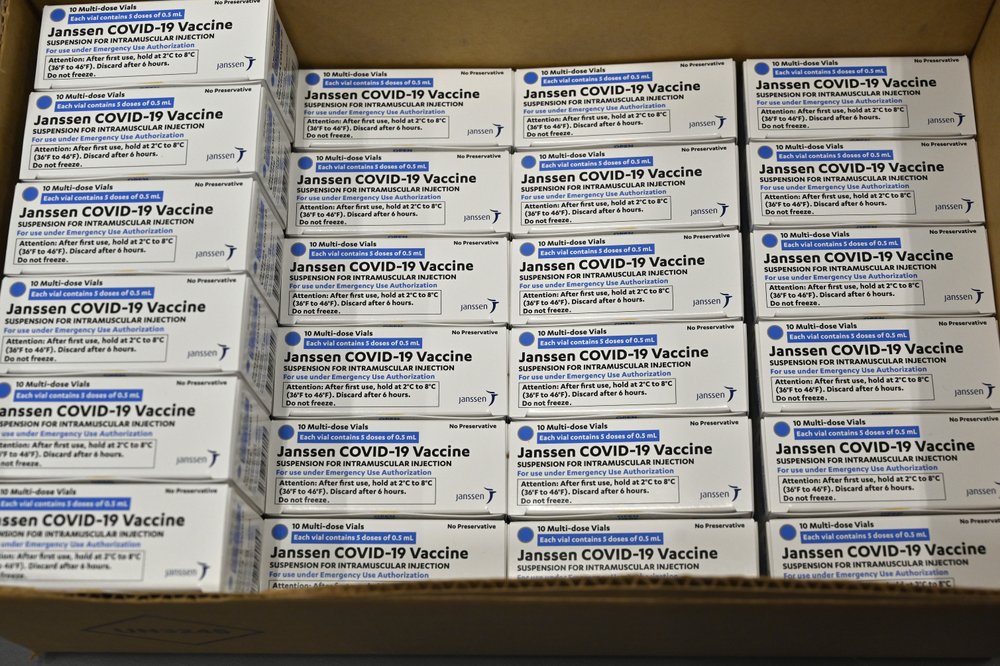 "5 pandemic mistakes we keep repeating" via Zeynep Tufecki of The Atlantic — The steady drumbeat of good news about the vaccines has been met with a chorus of relentless pessimism. This pessimism is sapping people of energy to get through the winter, and the rest of this pandemic. Anti-vaccination groups and those opposing the current public-health measures have been vigorously amplifying the pessimistic messages — especially the idea that getting vaccinated doesn't mean being able to do more — telling their audiences that there is no point in compliance, or in eventual vaccination, because it will not lead to any positive changes. Five key fallacies and pitfalls have affected public-health messaging, as well as media coverage, and have played an outsize role in derailing an effective pandemic response.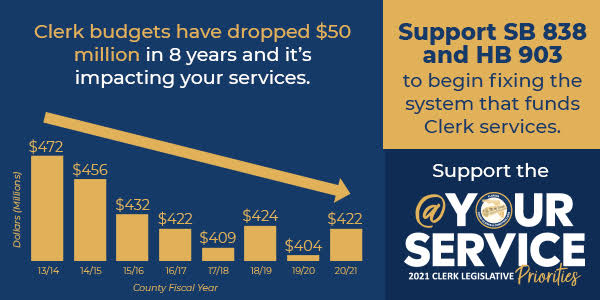 — CORONA ECONOMICS — 
"Minimum wage hike all but dead in big COVID-19 relief bill" via Alan Fram of The Associated Press —. Four days after the chamber's parliamentarian said Senate rules forbid the inclusion of a straight-out minimum wage increase in the relief measure, Democrats seemed to have exhausted their most realistic options for quickly salvaging the pay hike. "At this moment, we may not have path, but I hope we can find one" for pushing the federal pay floor to $15 an hour, said No. 2 Senate Democratic leader Richard Durbin of Illinois. Senate Democrats hope to unveil their version of the broad relief package and begin debate as early as Wednesday. Congressional leaders want to send Biden the legislation combating the pandemic and bolstering the economy by March 14, the date emergency jobless benefits that lawmakers approved in December expire.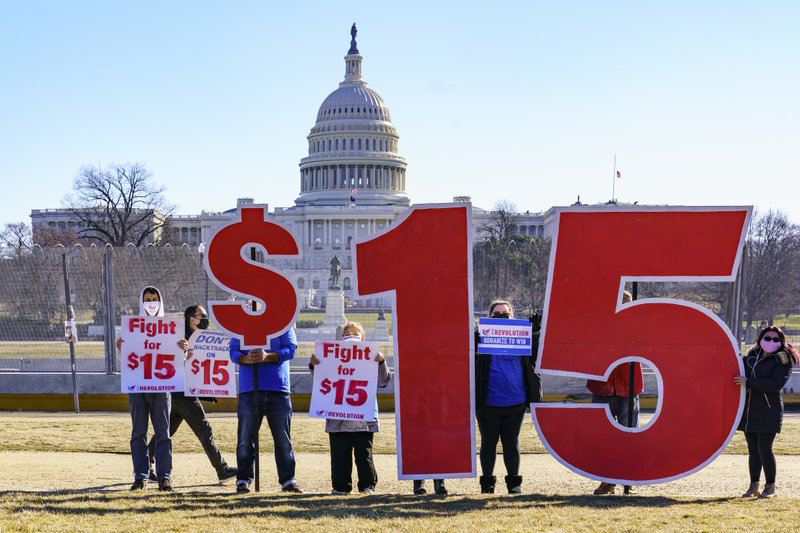 "Biden's bubble risk: A reckoning in markets as the economy recovers" via Ben White of POLITICO — Giant bubbles are once again inflating all over the financial world — creating a potential problem for Washington in the coming months. From meme stocks to cryptocurrencies, tech stocks and the rage for "Special Purpose Acquisition Companies," or SPACs, risks are clearly rising. Wall Street pros and Washington policymakers know that some or all of these bubbles could explode in spectacular ways. But nobody really knows what to do about it. The COVID-19-wracked economy still needs infusions of stimulus cash to keep millions of Americans afloat, and around $2 trillion in additional aid is likely to clear Congress in the coming weeks. The Federal Reserve also continues to press its foot firmly on the gas.
"Apple says all U.S. stores open for the first time since start of pandemic" via Maria Arias of Axios — All Apple stores in the U.S. are open for the first time since businesses began widespread closures due to the coronavirus last spring, the company confirmed to CNBC. The milestone is a sign that the pandemic is winding down in the U.S. The stores closed nearly a year ago as COVID-19 first began to spread rapidly across the country. After two stores in Mexico reopen on Tuesday, there will only be 12 Apple stores in France and two stores in Brazil that are still closed, per CNBC.
— MORE CORONA —
"COVID-19 virus studies yield new clues on pandemic's origin" via Betsy McKay of The Wall Street Journal — As a World Health Organization team digs into the origin of the COVID-19 pandemic, other scientists are unearthing tantalizing new clues suggesting that the virus behind it evolved naturally to infect humans. At least four recent studies have identified coronaviruses closely related to the pandemic strain in bats and pangolins in Southeast Asia and Japan, a sign that these pathogens are more widespread than previously known and that there was ample opportunity for the virus to evolve. Another new study suggests that a change in a single amino acid in a key component of the virus enabled or at least helped the virus become infectious in humans. Amino acids are organic compounds that form proteins.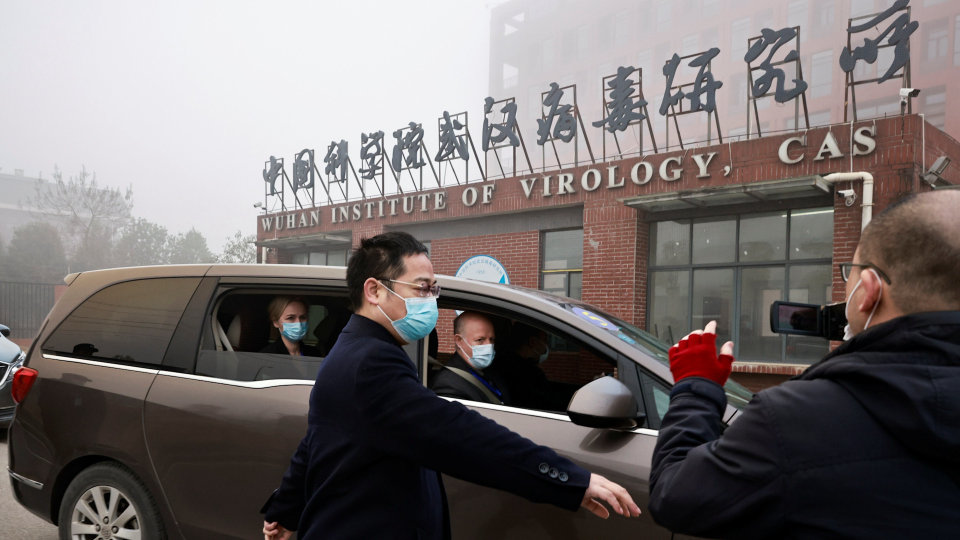 "COVID-19 vaccines yield breakthroughs in long-term fight against infectious disease" via Peter Loftus of The Wall Street Journal — The pandemic has opened a new era for vaccines developed with gene-based technologies, techniques that have long stumped scientists and pharmaceutical companies, suggesting the possibility of future protection against a range of infectious disease. Johnson & Johnson's COVID-19 vaccine is at the vanguard of a class of shots designed to mobilize a person's immune defenses against the disease. It will be the first COVID-19 vaccine administered in the U.S. that uses viral-vector technology, which employs an engineered cold virus to ferry coronavirus-fighting genetic code to the body's cells.
"One AstraZeneca dose substantially reduced the risk of getting sick with COVID-19 for the elderly, a new study shows." via Benjamin Mueller of The New York Times — A first dose of the Oxford-AstraZeneca vaccine substantially reduced the risk of older people becoming ill with COVID-19, scientists in Britain reported on Monday, the strongest sign yet that a shot that much of the world is relying on to end the pandemic will protect the elderly. Four weeks after the first dose, the vaccine was roughly 60% effective in preventing COVID-19 among people at least 70 years old in England, the scientists wrote in a paper that was posted online on Monday but not yet published in a journal or vetted by other researchers. That figure appeared to rise in the following week, though there was a high level of statistical uncertainty in the subsequent number.
"Israel's ahead-of-the-world vaccine rollout offers hope for countries lagging behind" via Steve Hendrix, Shira Rubin and Karin Brulliard of The Washington Post — Israel's fastest-in-the world vaccine campaign, which reached half its citizens as of Sunday, is offering other countries the first real-life look at how mass inoculation can bend the trajectory of the coronavirus pandemic. And the vaccine has proved so good at protecting the elderly, who are especially vulnerable, that hospital administrators here say it has all but eliminated the risk that COVID-19 cases would collapse their critical care systems. Almost 90% of Israelis over 50 have been fully vaccinated.
"Round-the-world cruises are selling out more than a year in advance" via Fran Golden of Bloomberg — After a year of isolation and lockdowns, four months on a ship is looking pretty good to cruise super fans. The COVID-19 pandemic was raging in July when Viking Ocean Cruises opened reservation books for a 136-day world cruise itinerary. The Christmas 2021 departure sold out in weeks. In December, in the midst of a second wave, the company opened a second cruise for the same period. It, too, quickly sold out. The company had no trouble filling two of its nearly identical 930-passenger ships, Viking Star and Viking Neptune, even though the borders of many of the two dozen countries the plan to visit remain largely closed to international visitors.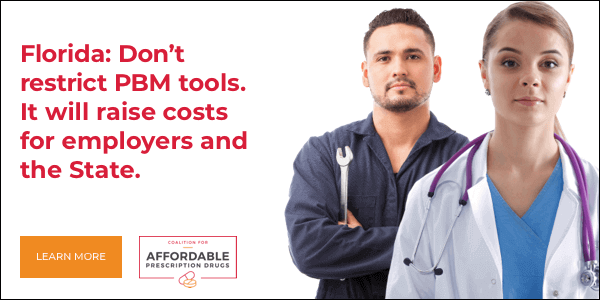 — PRESIDENTIAL —
"Joe Biden admin will let migrant families separated under Donald Trump reunite inside U.S." via Jacob Soboroff, Julia Ainsley and Geoff Bennett of NBC News — The Biden administration's task force for reuniting migrant families separated by the Trump administration will allow separated families the option of being reunified either in the U.S. or their county of origin, Homeland Security Secretary Alejandro Mayorkas said. Mayorkas called the separation of thousands of migrant families under the Trump administration "the most powerful and heartbreaking example of the cruelty that preceded this administration," in a White House briefing. Lawyers representing the families in a federal lawsuit had called on the Biden administration to make such a move to allow parents who were separated from their children and then deported without them to come back to the United States to reunify.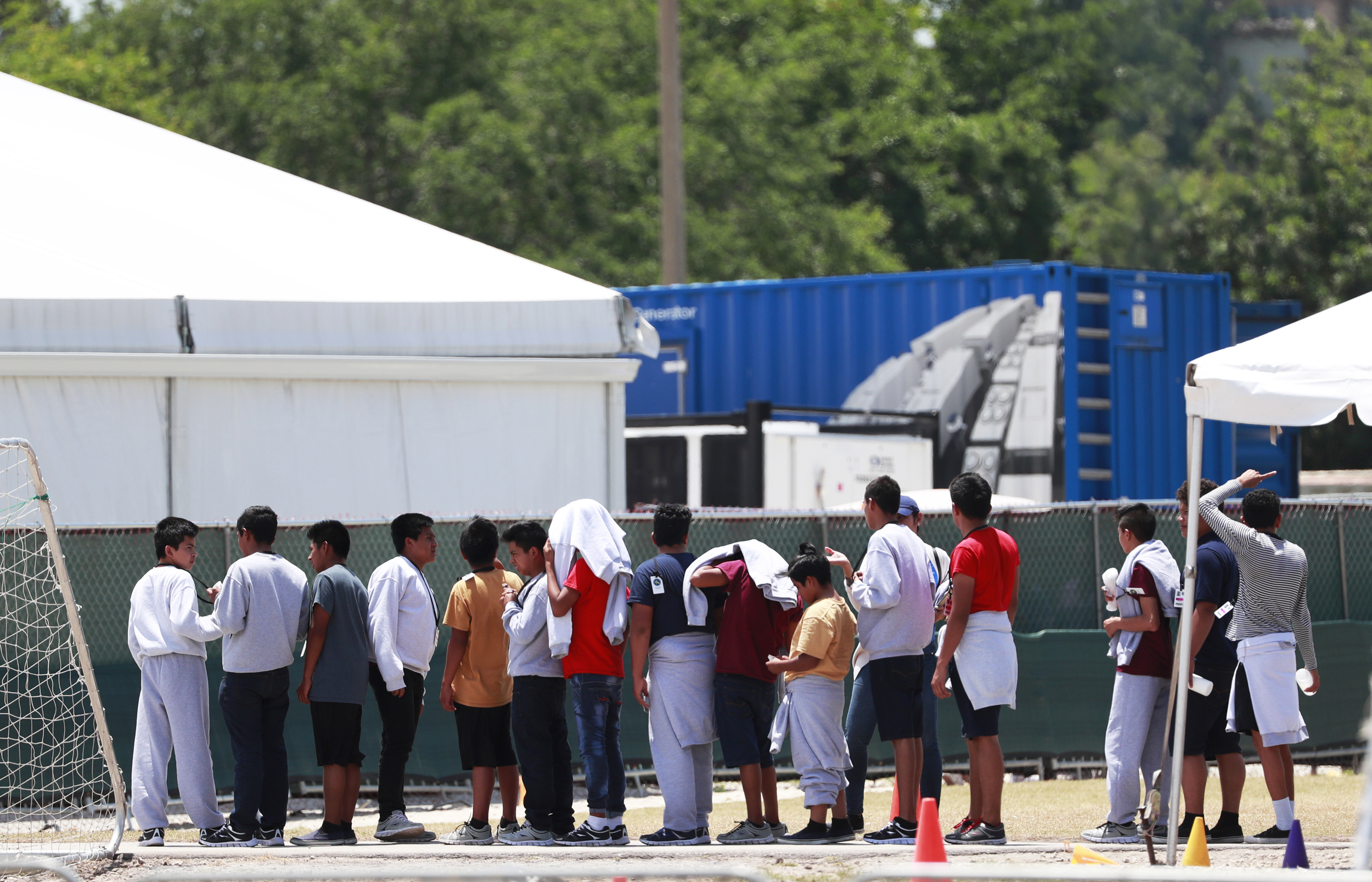 "Biden won't release White House virtual visitor logs" via Anita Kumar of POLITICO — Few bars have been set lower than the one Biden has had to clear when it comes to bringing transparency back to the White House. Trump has been an easy act to follow. But five weeks into office, Biden has fallen short of his former boss, Barack Obama, in several areas, and is under pressure to do more to restore confidence in the federal government following Trump's chaotic term in the White House. The White House has committed to releasing visitor logs. But it doesn't plan to divulge the names of attendees of virtual meetings, which are the primary mode of interaction until the coronavirus pandemic eases.
"When will Biden hold a solo news conference?" via Brian Stelter of CNN — Brian Stelter asks The New York Times White House correspondent Katie Rogers about Biden's accessibility, noting that the new President has yet to hold a solo news conference. Rogers cites Biden's 'tightly constricted messaging' and his focus on the COVID-19 relief package.
"Senate confirms Miguel Cardona as education secretary" via Shawna Chen of Axios — The Senate voted 64-33 to confirm Cardona as Biden's education secretary. Cardona will play a key role in the Biden administration's efforts to safely reopen schools currently closed to in-person learning due to the coronavirus pandemic. Biden has pledged to reopen schools within his first 100 days, but some are skeptical he will be able to meet this goal. In new guidance released last month, the CDC said school reopenings should be contingent on community transmission rates and should be a priority over restaurants and other nonessential businesses.
Tweet, tweet:
I voted no on @teachcardona for @usedgov. America needs an EdSec with a long record of supporting families' right to pick their schools, and who knows that rising costs in higher education are rooted in funding bloated admin budgets rather than what students need to succeed.

— Rick Scott (@SenRickScott) March 1, 2021
"21 Republican governors attack Joe Biden's COVID-19 stimulus bill for 'penalizing' their states" via Joey Garrison of USA Today — Twenty-one Republican governors and one Democrat are taking aim at a key component of President Biden's COVID-19 relief bill, arguing a proposed allocation of funds "punishes" states that did not fully lock down businesses amid the pandemic. The governors, led by South Carolina Gov. Henry McMaster, issued a statement over the weekend critical of what they called a "biased" formula used to decide how much money in direct aid each states receives. One Democrat, Kansas Gov. Laura Kelly, also supported the statement.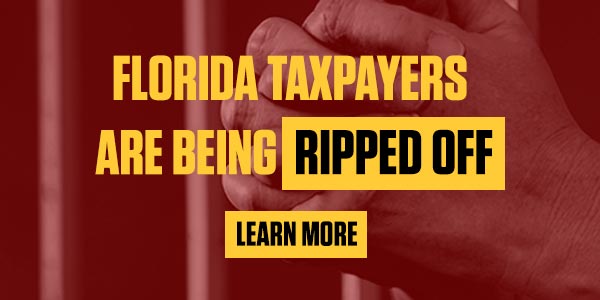 — EPILOGUE: TRUMP —
"Trump received COVID-19 vaccine at White House in January" via Alayna Treene of Axios — Trump and former First Lady Melania Trump were both vaccinated at the White House in January, a Trump adviser tells Axios. Trump declared at CPAC on Sunday that "everybody" should get the coronavirus vaccine, the first time he's encouraged his supporters, who have been more skeptical of getting vaccinated, to do so. It's unclear which vaccine they received. Vaccine hesitancy is higher among white Republicans than any other demographic group, and it hasn't been improving as the vaccination effort continues, according to polling.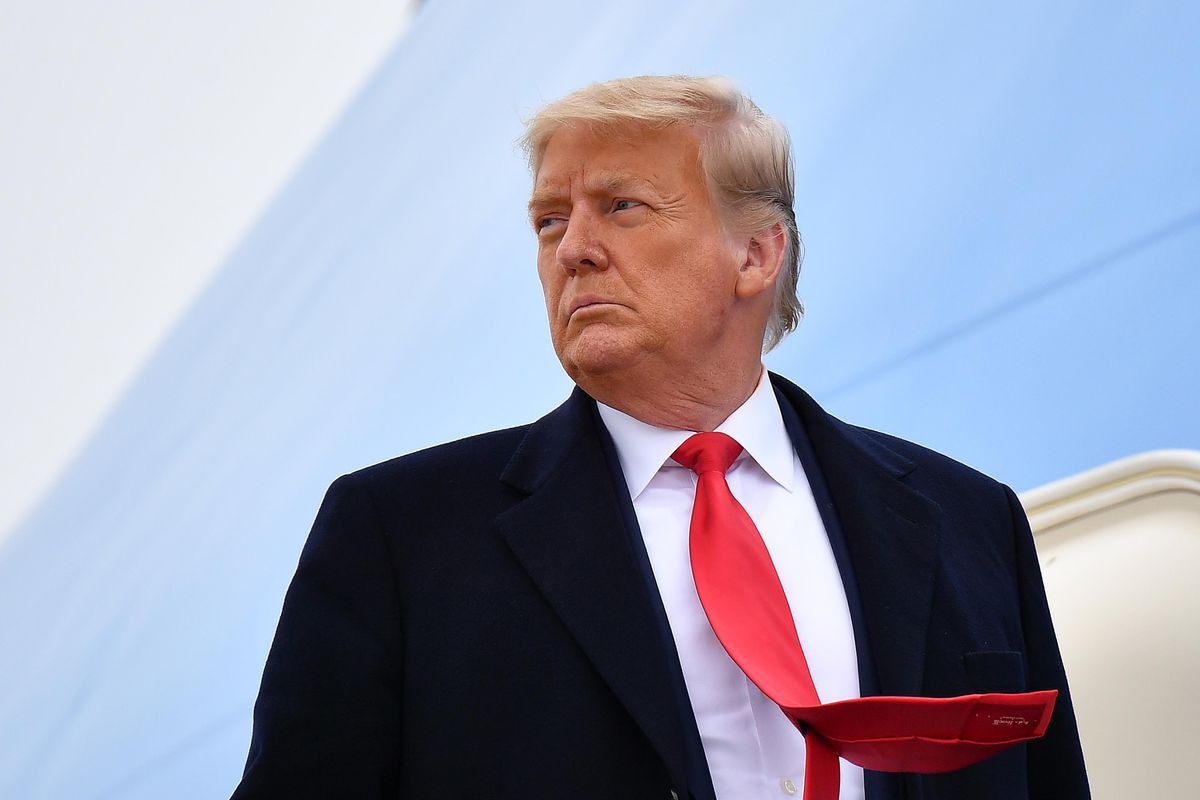 "Trumpism will endure in the GOP. Trump may not." via Philip Bump of The Washington Post — When CPAC bothers to have a presidential straw poll, it tends to offer more insight into the conference's attendees than the likely outcome of the election. In 2014 and 2015, for example, Sen. Rand Paul won the most support. In 2016, Sen. Ted Cruz did. Trump has been out of office for only about six weeks, meaning that American politics still largely operates in his shadow. That's why the CPAC straw-polls results from Sunday are so interesting: among the group which should be expected to be most fervently pro-Trump, just over half would support him in the primary in three years. DeSantis, who won his election by embracing Trump and Trumpism at the height of its power, got 1-in-5 votes.
— D.C. MATTERS —
"Senators urge White House to use second vaccine doses as first doses instead" via Dan Diamond of The Washington Post — Two Democratic Senators are calling on the White House to consider a "new strategy" to distribute coronavirus vaccines, arguing that deploying doses of the Pfizer and Moderna vaccines intended as second shots would maximize the number of Americans who get some protection against the pandemic. "Based on conversations with health officials, we believe this approach is worthy of serious consideration," Sens. Chris Van Hollen and Martin Heinrich wrote to Jeff Zients, the White House coronavirus coordinator in a letter shared with The Washington Post.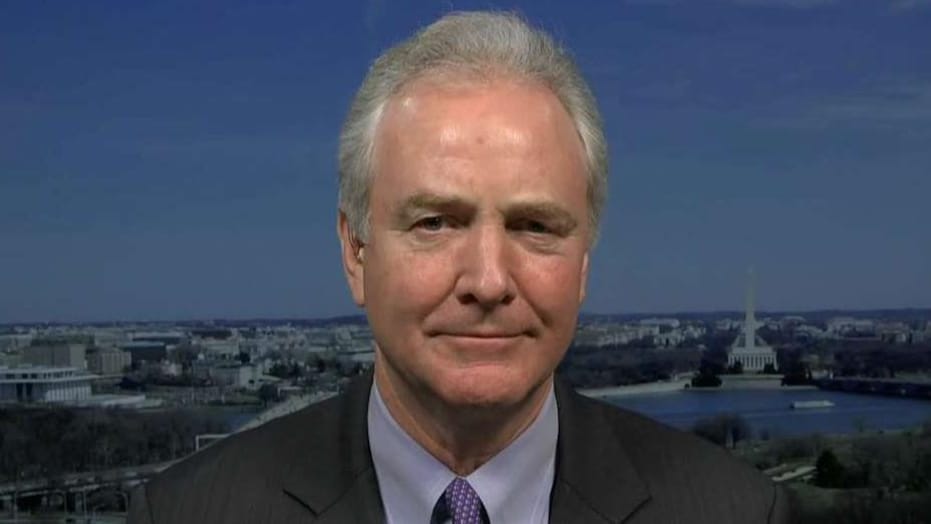 "Elizabeth Warren revives wealth tax, citing pandemic inequalities" via Jim Tankersley of The New York Times — U.S. Sen. Warren introduced legislation on Monday that would tax the net worth of the wealthiest people in America, a proposal aimed at persuading Biden and other Democrats to fund sweeping new federal spending programs by taxing the richest Americans. Warren's wealth tax would apply a 2% tax to individual net worth — including the value of stocks, houses, boats and anything else a person owns, after subtracting out any debts — above $50 million. It would add an additional 1% surcharge for a net worth above $1 billion. The proposal, which mirrors the plan she unveiled during her presidential campaign, is not among the top revenue-raisers Democrats are considering to help offset Biden's spending plans.
"Rewriting January 6: Republicans push false and misleading accounts of Capitol riot" via Mike DeBonis and Jeremy Barr of The Washington Post — A legion of conservative activists, media personalities and elected officials are seeking to rewrite the story of what happened at the Capitol on Jan. 6, hoping to undermine the clear picture of the attack that has emerged from video and photo evidence. The effort comes as federal authorities begin prosecuting scores of alleged marauders, congressional committees seek to plug obvious security failures, and lawmakers consider establishing an outside commission to examine the matter. The campaign to minimize or deny the events of Jan. 6 has been weeks in the making, with the efforts to muddy the waters about what happened taking shape while rioters were still on the grounds of the Capitol.
"Prosecutors fill in details of Proud Boys assault on Capitol" via Kyle Cheney and Josh Gerstein of POLITICO — The Proud Boys gathered at the Washington Monument at 10 a.m. on Jan. 6 dressed "incognito" to avoid detection, and then fanned out across the Capitol to prevent law enforcement from identifying them en masse, prosecutors alleged Monday in a legal filing that provides the most detail yet about the group's actions on the day of the insurrection. In one of the most detailed filings describing the violent nationalist group's activities, prosecutors say the Proud Boys turned to new leaders, including Ethan Nordean, a Seattle-based Proud Boys leader, who helped orchestrate the group's role in the assault.
—"D.C. National Guard commander added as witness to hearing on Capitol attack" via Dan Lamothe of The Washington Post
Assignment editors — Rep. Kathy Castor, Florida Director of Emergency Management Jared Moskowitz, FEMA representatives and local health experts provide a Zoom update ahead of the opening of the Tampa COVID-19 community vaccination site, 1 p.m. Email [email protected] for the Zoom link.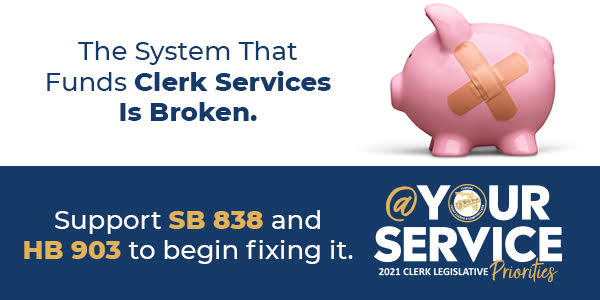 — LOCAL NOTES —
"Orange clerk failed to adequately monitor guardianship cases before Rebecca Fierle scandal, audit finds" via Monivette Cordeiro of the Orlando Sentinel — Orange County Clerk of Courts Tiffany Moore Russell's office failed to alert judges of financial discrepancies in guardianship cases and let some go unmonitored for years, including one in which a ward's death went unnoticed for nearly three years, according to an audit released Monday. In an 86-page report, Orange County Comptroller Phil Diamond's office outlined numerous issues with how guardianship was overseen between January 2015 and July 2017. More than 3,300 guardianship cases were initiated from 2007 to 2017, but neither the clerk nor the court knew how many of those cases were active. Auditors found 29 cases that had gone unmonitored for up to nine years, with guardians still in charge but not filing required paperwork.
"Hilton Orlando hosted secret AFPAC conference, where organizers spouted White nationalist rhetoric" via Steven Lemongello of The Orlando Sentinel — A secret gathering of far-right activists whose organizer spouted White nationalist rhetoric and defended the U.S. Capitol riot was held this past weekend at the Hilton Orlando. Despite the organizer's boasting of not wearing masks, a spokesperson for the hotel says all proper coronavirus policies were followed. Officials with Hilton would not say if the hotel would host such an event again. The America First Political Action Conference, or AFPAC, was organized by Nick Fuentes as an alternative to the Conservative Political Action Conference held just down the road at the Hyatt Regency Orlando.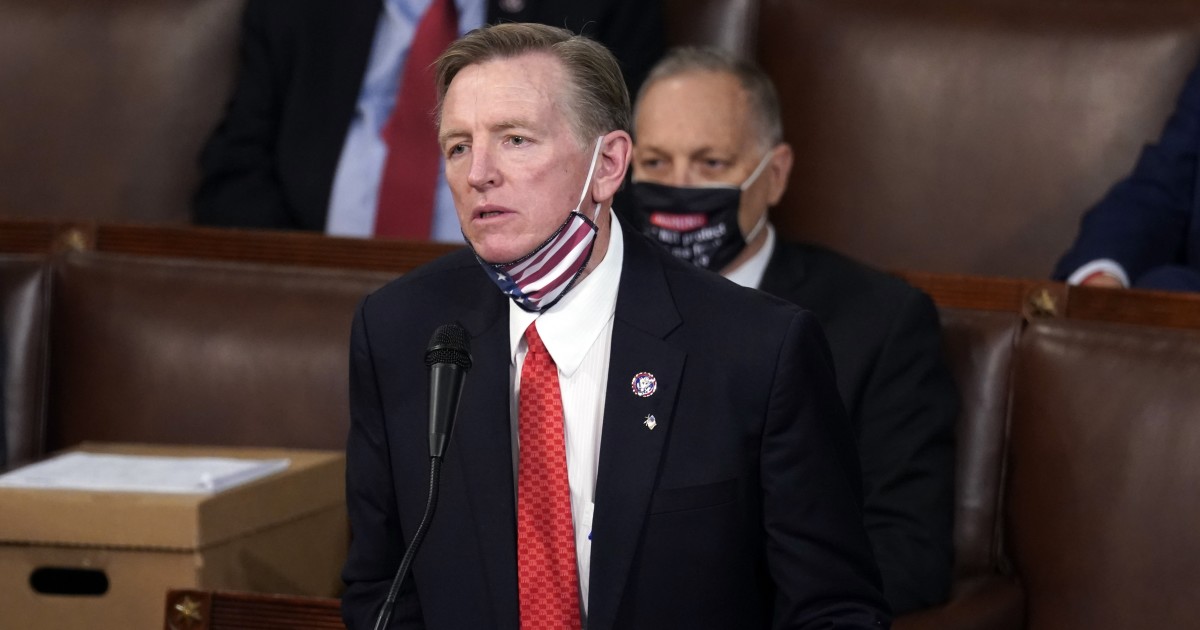 "Francis Suarez visiting Elon Musk's tunnels this month. Here's what Lauderdale's Mayor thought" via Rob Wile and Joey Flechas of the Miami Herald — Following a February gabfest with the then-world's richest man, Miami Mayor Suarez will visit Musk's Boring Co. tunnels in Las Vegas on March 18 to explore the viability of building one under the Brickell Avenue bridge. Meanwhile, Boring Co. officials are expected to visit Fort Lauderdale this week. There, they will explore the feasibility of building a train tunnel beneath the New River. Their visit follows on the heels of one out West last month by Fort Lauderdale Mayor Dean Trantalis. In an interview Monday, Trantalis said he came away impressed with Boring Co.'s technology. "Everyone walked away feeling this was very doable and excited about the opportunity to bring that technology here to South Florida," he said.
"Video captures what appears to be Miami police punching, kicking man" via Terrell Forney and Michelle Solomon of Local 10 — Top brass at the Miami Police Department said they are looking into an incident that a woman caught on cellphone video. The video captured a man being punched in the face from a city of Miami police officer while physically restrained during a traffic stop. Miami-Dade police were also on the scene, but it was the same city of Miami police officer who put the man in a headlock apparently while struggling to get handcuffs on him. The video showed another city of Miami officer kicked the man. It is clear that police had a tough time in their attempts to restrain the man whose face was left bloody. What is unclear is why police pulled the man over or what brought on the tense confrontation.
"Former Miami-Dade Commissioner Steve Bovo files to run for Hialeah Mayor" via Aaron Liebowitz of The Miami Herald — Bovo, a former Miami-Dade County Commissioner who ran unsuccessfully for county Mayor in November, filed to run Monday for Mayor of Hialeah, where he got his start in politics. Bovo announced his long-rumored campaign during a news conference outside Hialeah City Hall at 11:45 a.m. and then went inside the building to fill out the paperwork to run. "I've raised my family here. I care deeply about what goes on in my community," Bovo said at the news conference, calling Hialeah a "blue-collar" community that cares about "family values." Bovo will become the fourth person to file in the mayoral race.
"Miami receives $3M from Little Haiti developers who sparked gentrification fears" via Joey Flechas of The Miami Herald — Developers planning a towering $1 billion complex on 18 acres in Little Haiti said they have cut a $3 million check to the city, the first of multiple payments under an agreement that allows bigger, denser construction in exchange for investment in local businesses and affordable housing. The money comes from the team behind the Magic City Innovation District, a controversial commercial and residential mega-development that two years ago stirred debate among activist groups over how to deal with gentrification in Little Haiti. Miami commissioners approved the terms of the deal, which included $31 million in payments to a fund that will be managed by a newly created municipal agency that, as of today, does not yet have a board of trustees.
"$161 million reservoir in PBC to buoy water supply, ecosystem repair" via Kimberly Miller of The Palm Beach Post — A $161 million reservoir carved from an ancient inland sea in western Palm Beach County will soon fill like a swimming pool as South Florida seeks unique solutions in its struggle to balance increasing water demands and environmental restoration. The much-anticipated C-51 reservoir, which began as an idea in 2006, broke ground with dozens of key supporters in attendance. While no Palm Beach County utility will draw from the reservoir's largess, it is expected to have a small impact in reducing harmful discharges to the Lake Worth Lagoon by collecting Lake Okeechobee water that otherwise would flow to the 21-mile-long estuary. Palm Beach County utilities could sign on to be part of the water supply project if a proposed second phase of the reservoir is finalized.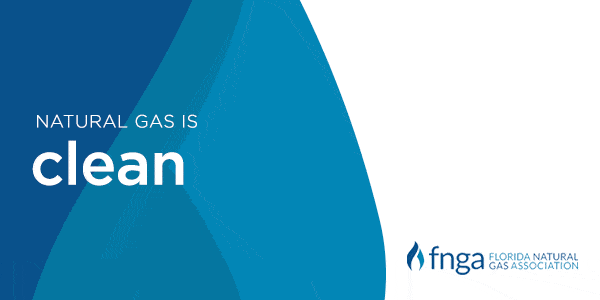 — MORE LOCAL —
Tweet, tweet:
I sincerely doubt it. But this, from @JaxBizJournal, is significant and sobering economic development news. A comparable story in the other direction (Jax acquiring an HQ from another city) would be treated as a massive deal with multiple officials grappling to take credit. https://t.co/Q53IL68Yb4

— Nate Monroe (@NateMonroeTU) March 2, 2021
"Delray Beach voters, beware of last-minute lies in Mayor's race" via The South Florida Sun-Sentinel staff reports — We're in the frantic final days of a very rough race for Mayor of Delray Beach between Mayor Shelly Petrolia and challenger Tracy Caruso, so voters need to be especially skeptical of what they find in their mailboxes and see on social media. The Delray Beach election is March 9, when voters also will elect two city commissioners to new four-year terms. Considering Caruso's well-established past ties to Trump her last-minute smears against Petrolia should probably not come as a surprise. But we're here to point out the lies and smears anyway.
"Siesta Key Beach listed as 'temporarily closed' on Google, county officials working to find out why" via Allyson Henning WFLA — There was some confusion surrounding one of the Tampa Bay area's top beaches this weekend. Up until around 12:30 on Monday afternoon, Siesta Key Beach was listed as "temporarily closed" on Google. County officials say the beach was not closed at any point this weekend. A commissioner told us county staff are working with Visit Sarasota County and Google to figure out how the online hours were changed. President of Visit Sarasota County, Virginia Haley, says she was notified of the online closure early Sunday. She says it was a team effort to get it fixed.
"Beach businesses looking to hire more staff as spring break begins in Tampa Bay" via Megan Gannon of WFLA — The Tampa Bay Beaches Chamber of Commerce is seeing an overwhelming need to hire staff in the hospitality industry. Businesses are looking to fill every position from housekeeping, desk personnel, cooks, bar staff, and more. This is very different from what these businesses were experiencing last year. "Some of the businesses are even offering incentives and this is the first time that I have heard that incentives are being offered for applicants to come, be hired and stay employed," said Robin Miller, president of the Tampa Bay Beaches Chamber of Commerce. With all of the job openings, the local Chamber is in the process of finalizing a job fair that will take place sometime next week.
"Disappearing sea grass hurting beloved manatees in Florida" via The Associated Press — Since 2009, 58% of the sea grass in the Indian River Lagoon system has disappeared, choked off from sunlight as a result of an oversaturation of nutrients in the water, according to the St. Johns River Water Management District. The nutrients are a result of fertilizer, septic tank and road runoff into the lagoon. Sea grass is food for hundreds of thousands of animals, and home to even more. The loss of sea grass has been especially hard on the manatees that graze on it. An expert who has spent 40 years studying manatees in Central Florida said dead manatees are being found with nearly nothing in their stomachs.
"Golfer may have drowned searching for ball in pond, deputies say" via Fox 13 staff reports — Hermilo Jazmines died on Sunday after deputies found him in a pond at the East Lake Woodlands Country Club, according to the Pinellas County Sheriff's Office. According to investigators, Jazmines teed off at hole number three around 7:37 a.m. The friend he was golfing with last saw him looking for his ball on the green. Jazmines' golf cart was parked on the cart path and his putter was found lying on the ground near the water, but his friend couldn't find him, so deputies were called in to help located the missing golfer. Deputies and members of the Oldsmar Fire Department searched the nearby wooded area and the edge of the pond. Investigators say the evidence suggests Jazmines may have fallen into the water and drowned.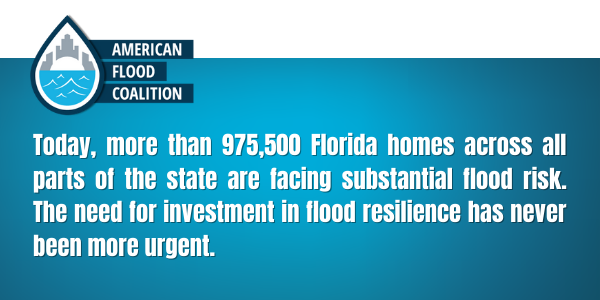 — TOP OPINION —
"A party of ideas, not a cult of personality" via Francis Rooney for The Hill — Whether it was the Republican Party led by Abraham Lincoln in the fight to abolish slavery or the party led by Ronald Reagan in the fight to lead our allies in ending the Cold War, the bold ideas have mattered, not the individual, and shaped a successful and valuable vision. Unfortunately, and quite distressingly, over the last four years our party has veered away from core values and big visions, to devolve into a fiefdom of one person. To ensure the Republican Party is successful, we must turn away from protectionism, nativism and isolationism — which is to turn away from the message espoused by Trump.
— OPINIONS —
"The GOP is now just the party of white grievance" via Michael Gerson of The Washington Post — One of the poisonous legacies of Donald Trump's presidency has been to expand the boundaries of expressible prejudice. Through the explicit practice of White-identity politics, Trump has obviated the need for code words and dog whistles. Thus his strongest supporters during the Jan. 6 riot felt free to carry Confederate battle flags and wear "Camp Auschwitz" sweatshirts without fear of reproof from their political allies. Many in the crowd surely didn't consider themselves racists, but they were perfectly willing to make common cause with racists. In social effect, it is a distinction without a difference.
"America didn't need sports after all" via Jemele Hill of The Atlantic — The night that sports began shutting down was the night that the United States began shutting down. Although the NBA eventually resumed its season by creating a playoff bubble, and other professional and college leagues figured out a way to return in some form, the sports world is still struggling for normalcy nearly a year after widespread shutdowns began and fans turned their attention to matters of life and death. But the ratings for some of the biggest sporting events in the past year show that the public's emotional connection to sports during a tumultuous time has been grossly overestimated. Plenty of evidence suggests that sports broadcasts aren't resonating as well with Generation Z. The pandemic has made sports unusually tough to follow.
"The 5 worst ideas Florida lawmakers want to put into law in 2021" via the Miami Herald editorial board — Every year, the Miami Herald Editorial Board writes a wish list of bills and proposals we believe should be enacted during Florida's two-month-long Legislative Session. After looking at some of the priorities of the House and Senate Republican leadership and DeSantis, we were compelled to also create a "do not" list. Here are the worst proposals in front of lawmakers: Attacks on vote-by-mail, protest crackdowns, attacks on a local rule, suppressing the public's right to know, and choosing who's worthy of financial aid.
"Dental therapists can help expand access to care" via Carlos Piedra for The Gainesville Sun — I'm a dentist, and I provide care at the general private practice I own in Gainesville. But I also provide care through my mobile practice. There, I provide care to patients who may not be able to see me in my office. Most dentists don't have the time, means or patience to travel and see more patients. In fact, we have a severe shortage of dentists here in Florida. There's a measure being considered by the Florida Legislature this year that can help address this shortage, expand access to dental care and cut overall costs of dental care. SB 604, sponsored by Sen. Brandes, establishes licensure for dental therapists to provide care to residents across the Sunshine State.
"Baseball's spring training is always a time of hope, but this year is in a whole different category" via Hugh Hewitt of The Washington Post — Though every spring training brings fans across the country hope, this year it is particularly special. Last year I wrote about a home opener postponed. We were all naive then, even folks like me who had been ringing the fire bell about the virus from early January 2020 on. I thought we'd pass through a fire and then figure it out. I was a year off. A very long year. Now it isn't just Israel that is on the verge of reopening, but vast swaths of America. What a great year 2021 will be. A half-million won't be here to enjoy it. Tens of millions across the planet will miss their games. So savor ours.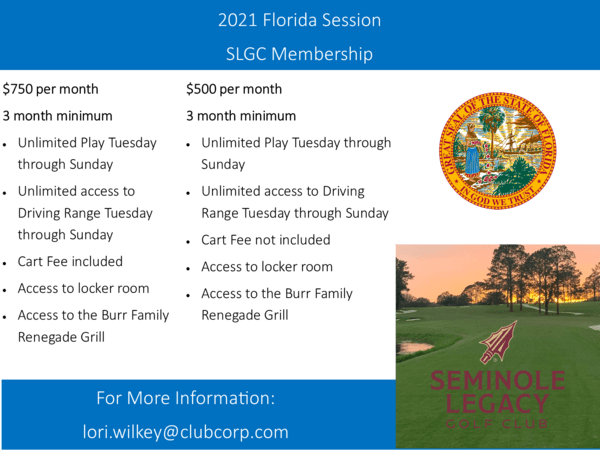 — ON TODAY'S SUNRISE —
It's Day One of the 60-day Legislative Session. The House Speaker and the Senate President start the show by laying out their agendas, followed by a joint Session where DeSantis delivers the traditional State of the State address.
Also, on today's Sunrise:
— The saber-rattling begins. On the eve of the Session, the Governor joined Republican leaders to announce bills to crack down on China for interfering in Florida.
— Democrats say this is just a part of the campaign to "own the libs" this year. GOP leaders are also refusing to schedule any of the bills for social justice and police reform filed by Dems.
— Now that the Johnson & Johnson COVID-19 vaccine was approved, the Governor signed an executive order allowing people aged 50 and older to be vaccinated — but only certain people. It all depends on your job.
— But the Governor's executive order also changed the policy for vaccinating people under age 65 with severe medical conditions. A note from the doctor is not enough. The new order says the doctor must certify that the patient meets "defined eligibility criteria" that have not been made public yet.
— DeSantis is complaining about the new COVID-19 rescue bill in Washington. He says Florida is being shortchanged because its economy is improving and he doesn't want states still suffering to get any more than Florida.
— The Sierra Club of Florida just issued its 2020 report card for the Governor; their top concern is the climate crisis.
— DeSantis ended up with a grade of D-minus. State Agriculture Commissioner Fried — who may run against DeSantis next year — didn't do much better. Sierra gave her a C-minus.
— And finally, a Florida Man gets 20 years in prison for cutting off another man's penis.
To listen, click on the image below:
— ALOE —
"Disney: Epcot's 'Harmonious' literally has a ring to it now" via DeWayne Bevil of the Orlando Sentinel — Walt Disney World is making visible progress on "Harmonious," the nighttime spectacular in the works for Epcot. A recent development that theme-park visitors can see is the placement of a large upright ring upon a floating platform. The ring currently is flanked by two other barges, and there eventually will be five floating platforms, permanently moored and positioned like a compass, said Imagineer Zach Riddley, Walt Disney World site portfolio executive. Signs posted around the edge of the lagoon note that "by day, a dazzling fountain will sparkle. At night, iconic Disney music and images — re-imagined by artists around the world — will inspire with the stories we share."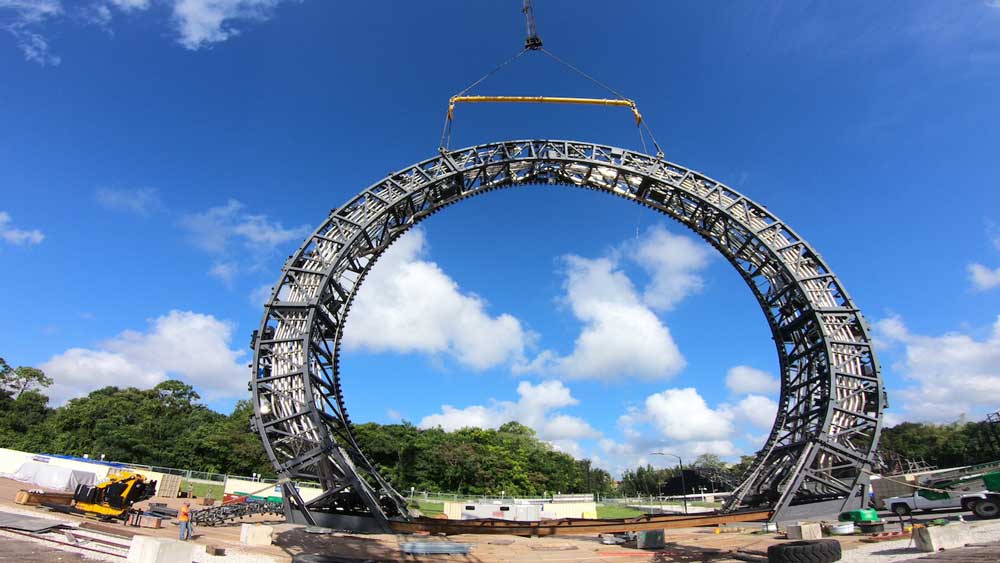 "Las Vegas pool season is here but will look different this year" via Ed Komenda of USA Today — Vacationers and spring breakers will soon be splashing into pools along The Strip and downtown. But swim season will look a little different this year. Starting Monday, pool clubs in Las Vegas can open at 35% capacity. State officials anticipate capacity limits will rise to 50% on March 15. Guests can expect the health and safety guidelines that have been commonplace in the age of COVID-19. Lounge chairs will be spaced 6 feet apart. Masks will be required at all times unless in the water or actively eating, drinking or smoking. Companies like MGM Resorts are encouraging guests to book lounge chairs, cabanas and pool access ahead of time.
— HAPPY BIRTHDAY —
Celebrating today are Sen. Manny Diaz, Karen Diebel, and James Miller of the Florida League of Cities.
___
Sunburn is authored and assembled by Peter Schorsch, Phil Ammann, A.G. Gancarski, Renzo Downey and Drew Wilson.