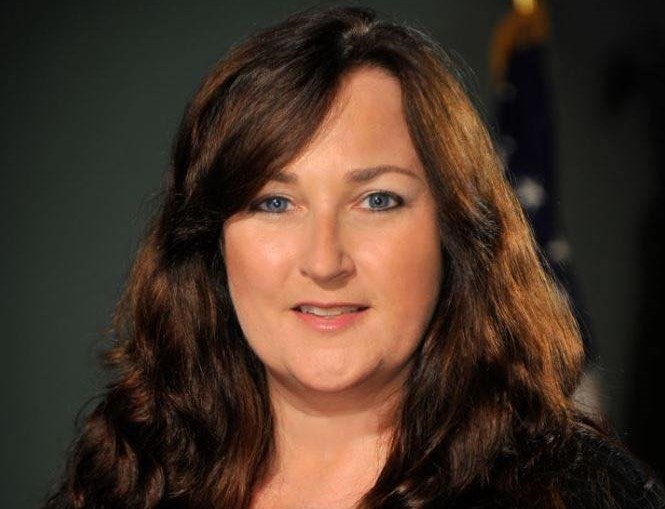 Mental illness and pedestrian safety are on her agenda.
As Rep. Christine Hunschofsky enters her first Legislative Session, she notes that her time serving Parkland as a City Commissioner and subsequently its Vice Mayor and Mayor taught her the importance of being singularly focused on serving constituents.
"That means you talk to everybody who could potentially have a voice in legislation that could impact your community and work with people that you might disagree with on a lot of things," she said. "By having your focus on getting your job done and supporting and representing your community, that's the reward you need to stay focused on."
Presently, the constituents of Hunschofsky's HD 96 — who are reaching out to her through social media, phone calls, emails and town hall meetings — are telling her their biggest concerns center on the ramifications of the COVID-19 pandemic.
"They have unemployment concerns, concerns about the economy and what the future holds regarding jobs," she said. "Small businesses are concerned about what their future holds since they've been severely impacted by COVID. Families have been impacted by COVID. I'm hearing a lot from people trying to get the vaccine."
Early child education is another concern, Hunschofsky said.
"Our big challenge this year is going to be the budget," she said. "Our main job is to pass a balanced budget. Due to COVID and its impacts, the last estimate was that there would be a $2 billion shortfall, but we're supposed to be getting a newer estimate at the beginning of March."
That will require difficult decisions on balancing the budget, she said.
Additionally, Hunschofsky is focused on bills relating to the environment, gun safety, bicyclist and pedestrian safety, mental illness, law enforcement and background checks on athletic coaches.
Hunschofsky's first bill of her tenure is HB 217: Conservation Area Designation to honor former Rep. Kristin Jacobs, a Coconut Creek Democrat who represented the 96th District until her 2020 death from colon cancer and whose post to which Hunschofsky was elected unopposed.
The bill designates the Southeast Florida Coral Reef Ecosystem Conservation Area — extending from the St. Lucie Inlet in Martin County through Key West to the Dry Tortugas — as the Kristin Jacobs Coral Reef Ecosystem Conservation Area. In 2018, Jacobs was the prime co-sponsor of a bill ensuring its protection by designating it as a conservation area.
Hunschofsky recalls Jacobs' passion for protecting the environment including efforts on climate and resiliency policies such as taking a key role in developing the Southeast Florida Regional Climate Compact.
The compact is a partnership among Broward, Miami-Dade, Monroe and Palm Beach counties to reduce regional greenhouse gas emissions, implement adaptation strategies, and build regional climate resilience.
Jacobs was twice chosen by former President Barack Obama to serve on national task forces addressing ocean protection and climate resiliency.
"Even when she was very ill and in a hospital bed during the last months of her life, she worked hard to successfully pass legislation banning the importation and sale of shark fins," Hunschofsky noted.
Hunschofsky is also running a bill (HB 167) that would revise requirements for the safe storage of firearms. The bill would impose criminal penalties if a person fails to properly secure or store a firearm and a minor gains access to weapon as a result.
It would require the gun seller to provide each purchaser with specified information and revise the standard for adults and minors to be criminally negligent in firearm storage.
"Senator Tina Polsky filed a similar bill last session," Hunschofsky said. "I've been in touch with people who've been affected by the loss of loved ones because there was unsafe storage in the home or the child went to someone else's home and got a hold of the gun."
Another measure (HB 605) would provide requirements for motor vehicle drivers overtaking a bicycle or other non-motorized vehicle, electric bicycle, or pedestrian.
It would require the Florida Department of Highway Safety and Motor Vehicles to provide awareness campaigns and include information in educational materials regarding safety precautions.
It would also revise requirements for turning at intersections, and require a Class E driver license examination to address bicycle and pedestrian safety. The bill is presently in the Tourism, Infrastructure and Energy Subcommittee.
Sen. Lauren Book, a Plantation Democrat, introduced companion legislation (SB 950).
"In our community, we have a lot of people who are on bicycles and are pedestrians," Hunschowsky said. "Anything improving bicycle and pedestrian safety is important to me and important to our community.
"Additionally, I served as a representative on the Broward Metropolitan Planning Organization and we talked about getting work done to make sure we reduce the fatalities of bicyclists and pedestrians."
Hunschofsky is also running a bill (HB 879) that would require the Florida Department of Law Enforcement to establish a continued employment training component relating to mental illness.
The bill is now in the Criminal Justice and Public Safety Subcommittee.
"Law enforcement officers are required to do 40 hours of continuous training every year," Hunschofsky said. "This bill is to make sure that mental illness training is part of it so that law enforcement has more of a background in order to be able to identify when people are in crisis, provide de-escalation techniques, and then also to know when to call in a crisis team.
"We hear over and over again that more people are in crisis in our communities. There's a rise in mental health issues. It's important for the safety of the law enforcement officers and the safety of the people who are in crisis that they're encountering to make sure people are getting the help they need."
Background screenings of athletic coaches is the focus of Hunschofsky's HB 1141.
Hunschofsky said the bill seeks to align Florida with the same level of background screening utilized by such organizations as the United States Olympic Committee.
Hunschofsky was given five committee assignments for the 2021 and 2022 Legislative Sessions including the Early Learning and Elementary Education Subcommittee; Education and Employment Committee; Environment, Agriculture and Flooding Subcommittee; Finance and Facilities Subcommittee; and State Administration and Technology Appropriations Subcommittee.
"On the Education and Employment Committee, we have presentations on workforce training to determine if we are using our dollars and our resources best to help people find employment," she said.
"On the Early Learning and Elementary Education Subcommittee, we've focused a lot on early literacy. And on the Environment, Agriculture and Flooding Subcommittee, we've had a lot of attention on the impact of flooding."
Hunschofsky said discussions around sea level rise tend to focus on coastal areas, "but often we overlook the inland flooding that's occurring. I'm going to continue to bring this up as it's important to focus on the coastal areas, but it's also important to focus on the inland areas and the inland flooding."